HDT VN Aero/SV5000: Buyers' Guide
---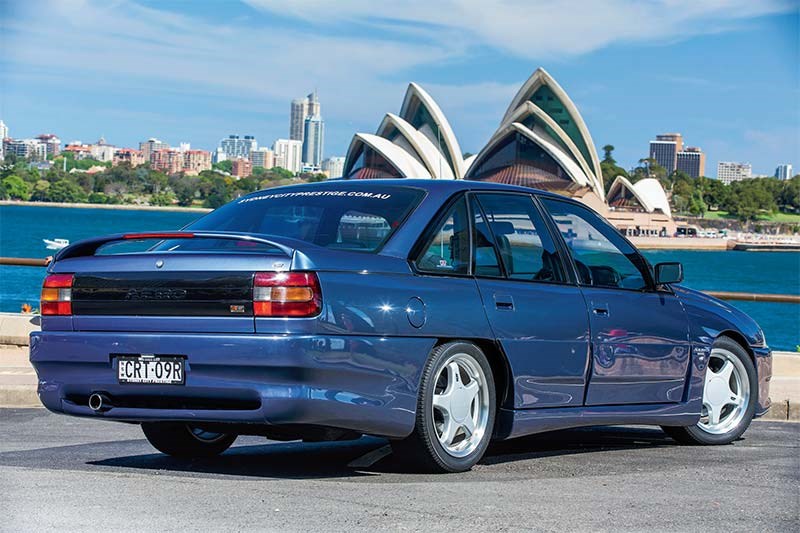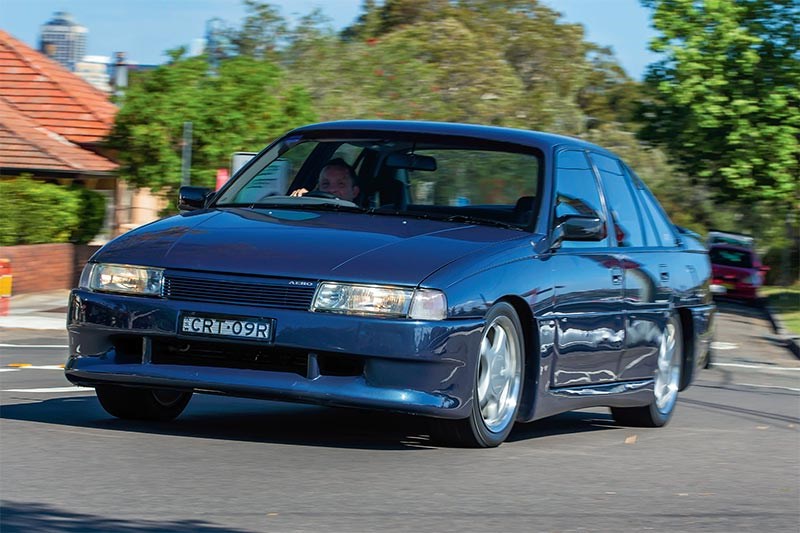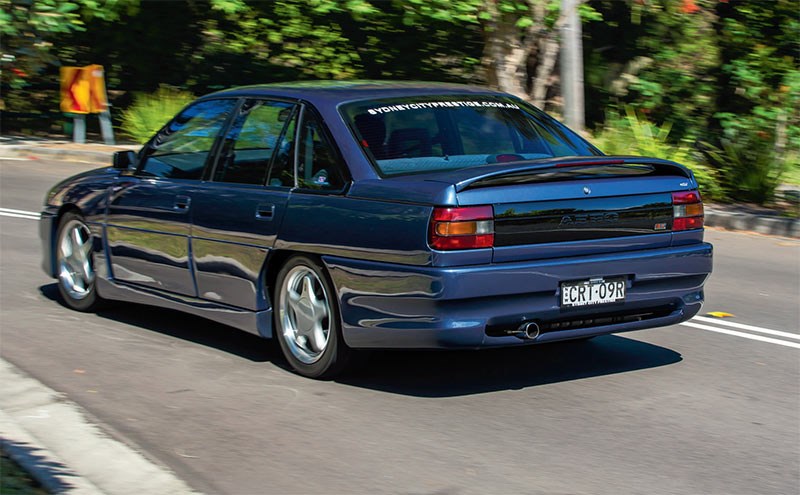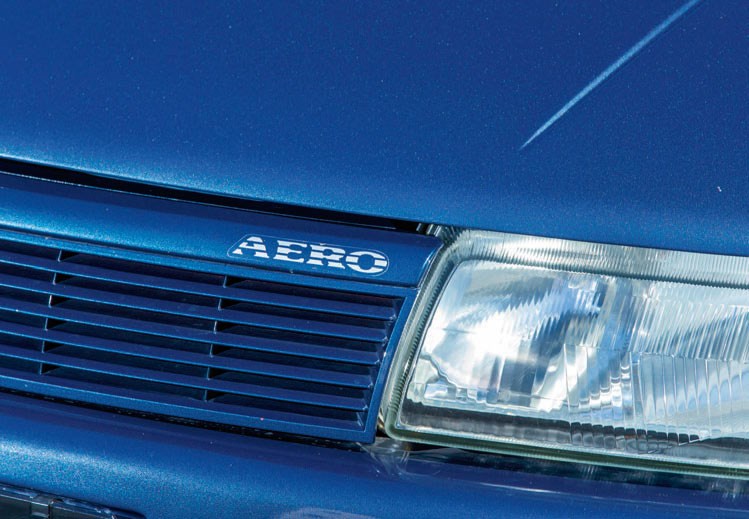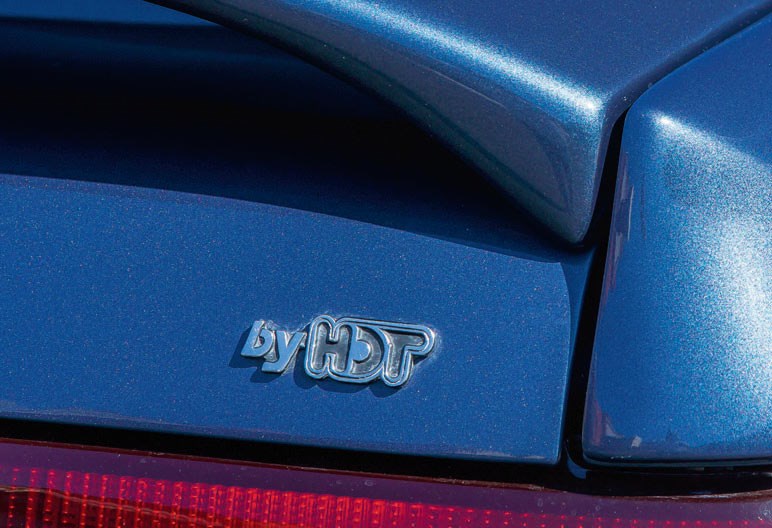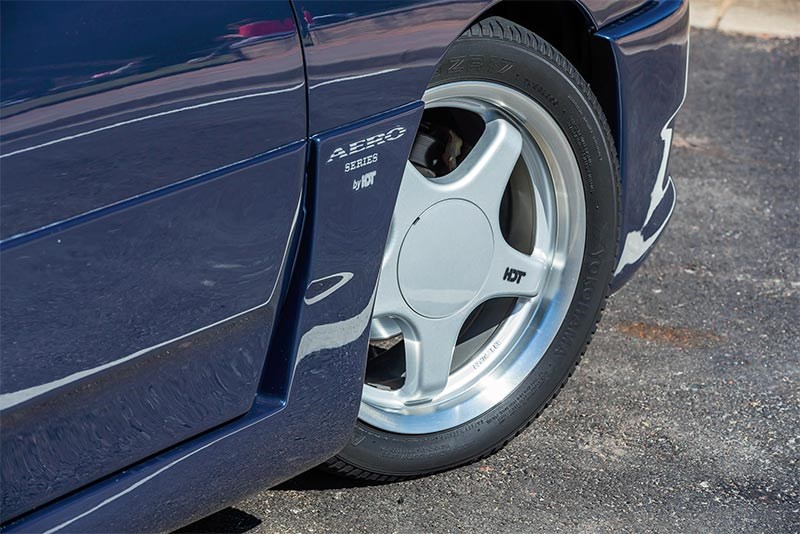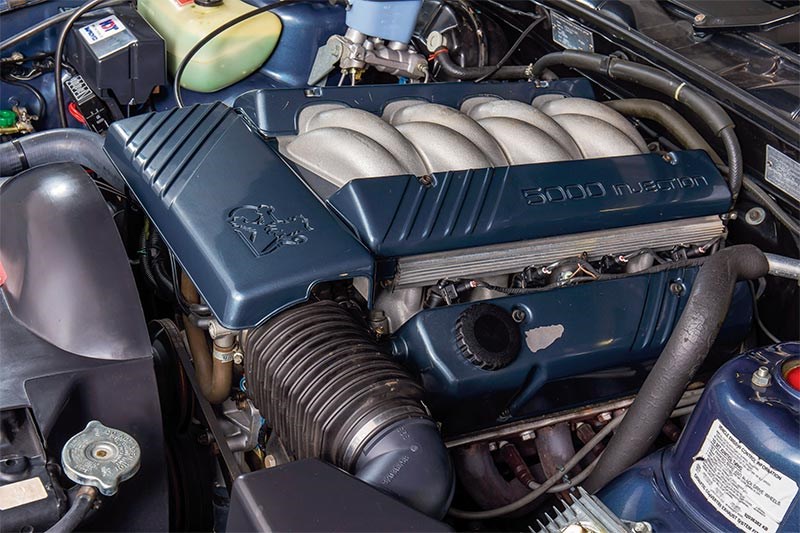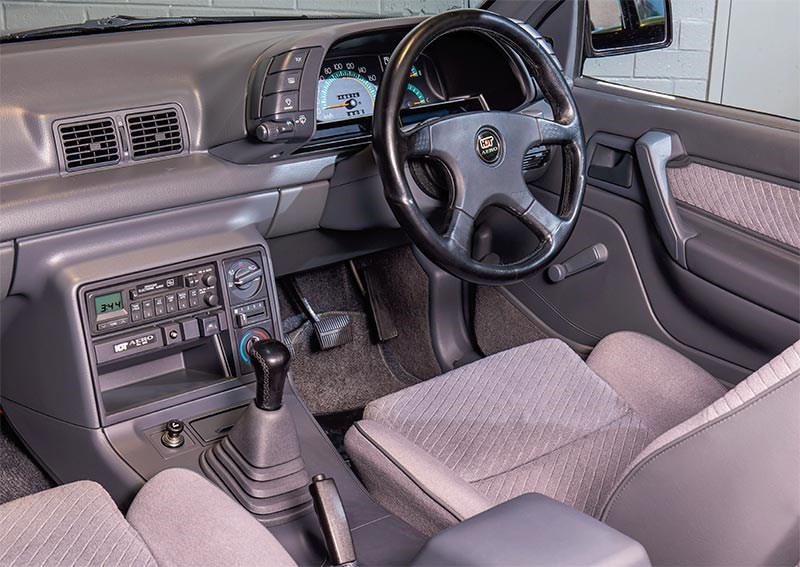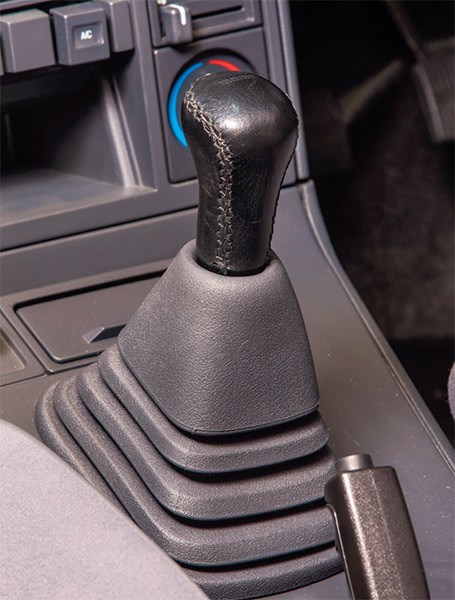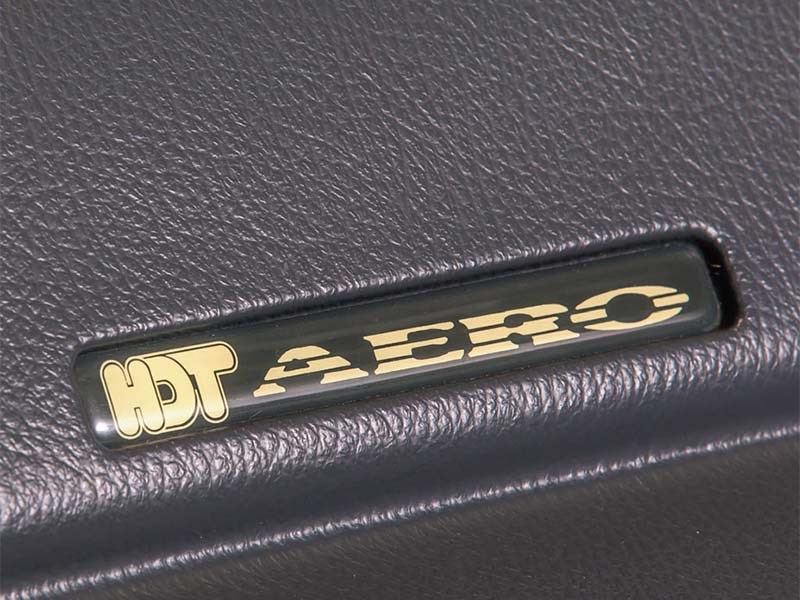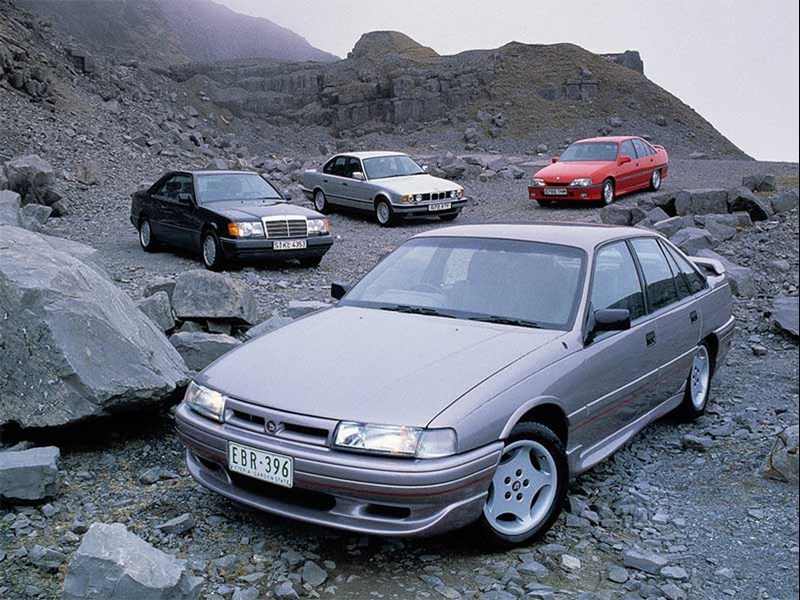 Never among the greatest hits of Holden, the VN Aero and SV5000 still possess a throwback charm of their own.
HDT VN Aero/SV5000
With favoured son Peter Brock racing a Ford and Holden's Special Vehicles operation struggling to sell anything from its diverse new range, life in 1989 was not rosy for those involved with 'enhanced' Holden Commodores.
HDT was under new ownership and the reborn business was keen to hit the ground with something that significantly improved on Holden's into trying to disguise the VN shape. Beneath its veneer of air-dams, side-skirts and door embellishments though, there was still plenty of Commodore crudity to be camouflaged.
The full Aero embellishment and performance package was said to add $14,000 to the cost of a 'donor' VN. That could apparently be any Commodore from the basic Executive to a full-house Calais, with six or eight cylinder cars equally welcome. design.
Badging their car simply as an 'Aero' without mention of Holden except as legally required, HDT's designers put most of their effort and tiny budget Information recently came to light that a batch of 3.8-litre Lexcen Aeros had been commissioned by a Toyota dealer.
Most Aeros seem to have been built with the 4.9-litre V8 that brought Holden so many race victories. Certainly this engine had potential to deliver far more performance than the extra 20kW liberated by HDT via a cold-air intake, manifold changes and a 'low-resistance' exhaust. However the HDT car still ran just a single 2.5-inch pipe.
Changes to the Aero's spring rates and other chassis components reportedly occurred under the gaze of Peter Brock. Other reports highlight Brock's
dissatisfaction with the body add-ons and the premature end to his 'consultancy' with HDT.
While HDT's Aeros underwent their transformation in the Melbourne suburb of Springvale, there was in nearby Notting Hill another organisation attempting to make a living out of modified VN Commodores.
Holden Special Vehicles (HSV) had been rushed into existence following the parent company's public split with Peter Brock. Guided by Touring Car race guru Tom Walkinshaw, it had done a credible job on debut with the VL Group A but struggled when faced with a welter of VN-based product. Pick of these - at least until arrival of HSV's exceptional Group A - was the SV5000.
Unlike the Aero, which relied on a donor car for its basic specification, the style and equipment of HSV's SV was more strictly controlled.
SV5000s used as their 'donor' the VN V8 Berlina, with three-speed plus overdrive automatic transmission, integrated air-con, cruise control, power windows and central locking.
Most left the factory painted in SV Racing Green, with Rose Grey (grey with a pink tint) as the second choice. There was one white car, four in Ruby Red and three Imperial Blue ones as well.
After being wheeled into HSV's big new shed, the VNs were stripped almost to a shell before being refurbished with completely new seats, door trims and a Momo steering wheel. Standard cars came with monogrammed cloth but Howe leather trim was optional and a lot of SV5000s had it.
Onto the outside was grafted an integrated collection of side-skirts, front and rear air dams and a rear spoiler significantly larger than the Aero equivalent. Unlike HDT, Holden's Own ran with unadorned doors and just a pair of SV5000 stickers as side-on identification.
Beneath the bonnet were big changes as well, commencing with highcompression pistons, bigger valves, altered manifolding and exhaust - with twin pipes - and a recalibrated engine management system with a knock sensor. Premium unleaded was the recommended fuel but not an easy brew to find in 1990, so many  cars had to adapt to a diet of 91 Octane.
ON THE ROAD
Having not driven an Aero, or read a report detailing anything more than a gentle suburban drive, it is difficult to praise or criticise the HDT Aero's performance.
All we can report about the Aero via an un-named Car Australia test pilot was that the optional 235/45/17 Yokohamas on the demo car delivered "incredible" grip and a "firm but supple ride". On the negative side, there was "nervousness" in the front end, with the driver making constant adjustments to stop the car heading off course. That can't be said of the SV5000, which was handed to any magazine writer or independent journo of the day who wanted a steer. Among them was recently retired racer Kevin Bartlett who was able to explore the car's limits better than most.
Writing in Wheels magazine, where he pitted the Holden against BMW's significantly dearer 535iS, Bartlett described the live-axle SV as a "compromise car". The problem stemmed largely from the VL-style rear axle and oversized tyres that would allow the Commodore to skitter sideways on bumpy bitumen.
The amount of rubber on the road did contribute to high-speed stability when compared with stock-standard and skittish VN V8s, but power oversteer was readily available.
The SV5000 with its more sophisticated induction tract, higher compression and 200kW was quite likely the faster accelerating car of the two. Top speed was a healthy 236km/h and hopefully the Aero could manage 220, however no one seems to have driven one at anywhere near maximum pace.
When fed 95 or 98RON and given its head down the straight at Sydney's Oran Park raceway, the 1570kg SV5000 launched to 100km/h in around seven seconds and bettered 15 for the standing 400 metres. Most significant was a sensational 3.4 seconds for the 80-110km/h overtaking increment. That's half a second faster than the GTHO Phase 3 'supercar'.
Unless you lived in the Northern Territory, booting an SV or Aero along at a loping 180-200km/h wasn't legal, so these cars also needed to satisfy when punted around the city or between rural locales.
Being of higher basic spec, the SV5000 had the more impressive and possibly more durable interior. Even in basic cloth-finish the SV seats were comfortable. The three-spoke steering wheel had a good feel to it and displayed the dash without forcing drivers to crick their necks.
The controls in these cars are pretty simple and switches stacked alongside the dials are easy to identify. If you still smoke, the console-mounted ashtray and lighter are a fair stretch. Two people in the back will find the ride comfortable with plenty of wriggle room, but don't volunteer to sit in the hard centre section above the tunnel.
BUYING
Never in several months of Sundays did we expect a near-pristine V8 Aero to pop up in a Sydney dealer yard. Really tidy example like this featured vehicle will make $30k all day.
Other Aeros have been spotted in the 'For Sale' pages; typically in neglected condition and priced below $10,000 but likely sold for somewhat less. A gleaming 3.8-litre V6 was offered some time back at $14,000, or around 50 percent below the cost of an equivalent V8.
The market for SV5000s has been slow but stable for many years. During the 1990s, values diminished rapidly from their original $52,000 selling price and by 2004 excellent cars were changing hands at around $18,000.
There they have stayed, with the occasional car advertised at more than $20,000. You might also find a bargains in the $5000-10,000 range for those who don't mind a rougher but viable HSV. SV5000s seemingly hold no interest for the HSV fakers, but still make sure what you're buying comes with appropriate paper work. One day these and the HDT cars might become valuable. The HDT brand's current proprietors offer, for a reasonable fee, a verification service.
Thanks to Sydney City Prestige for supplying the VN Aero feature car. www.sydneycityprestige.com.au.
BUYER'S CHECKLIST
Body/Chassis
The condition of body kits is critical to the viability of both cars. Spares for the Aero are available through HDT's parts division but a set of door panels will set you back almost $2000, an air-dam is more than $600 and a rear spoiler $495. Add prep, fitting and painting and the cost of replacing these items can double the cost of a neglected car before you consider trim or mechanical issues. SVs are a little cheaper to refurbish; front and rear
bars cost $495 and side-skirts are a bargain at $350 per side. Both cars ride low, so look for damage to the sills, air-dam and front cross-member from kerbs and speed humps. Rust will be an issue to some extent so inspect floor pans, window surrounds, door shells and the turret for bubbles and/or filler.
Age robs metallic paint of its lustre; cars that haven't been repainted might be losing their clear-coat.
Engine & Transmission
The Holden V8 is a solid lump and even the mods to unleash 200kW won't harm durability. Check the oil and coolant for contaminants from a head gasket leak and listen for rumbles and glugs when the engine is warm that signify a radiator blockage. Mechanical parts for HSVs aren't hard to source and even replacement underbonnet decals are being remanufactured for both cars. The manual transmission available to Aero buyers was clunky and frustrating at the best of times but if it whirrs or whines, a rebuild is due. T700 autos should change with the mildest of jolts under full throttle and downshifts should
be virtually undetectable. Slow response to kick-down or reluctance to pick up reverse when selected mean a rebuild is due.
Suspension & Brakes
The live rear axles used by VN Holdens are on their limit in these applications. Springs, bushes and shock absorbers must be in prime condition or the car will slew and bounce over the slightest bump. The fat, low-profile rubber is great for eating bends but does little to insulate against bumps and direct hits can bend wheel rims. Check all the alloys, including the spare, for buckling. Brakes should bite hard without squealing or shuddering but don't be alarmed if they do. Parts to fully replace or upgrade the braking system are relatively cheap.
Interior & Electrical
Door seals might by now be so brittle that they aren't sealing at all against water and fumes. Complete sets cost around $700 so look for decent originals. Seats are another area where lots of money can be outlaid. Retrimming in the correct-pattern cloth will be difficult, especially where door-trims also need to be repaired. Commodore headliners are renowned for sagging. Dash and console plastics commonly suffer sun-strike and may have begun to crumble. Make sure the air-conditioning system works and has been re-gassed using compliant refrigerant.
SPECIFICATIONS 
HDT VN AERO/SV5000
NUMBER BUILT 359 (SV5000) 77 (VN Aero)
BODY integrated body/chassis four-door sedan
ENGINE 3791cc V6, ohv, 12v, fuel-injected, 4987cc V8, ohv, 16v fuel-injected
POWER & TORQUE 200kW @ 5400rpm, 410Nm @ 3500rpm (SV5000)
PERFORMANCE 0-100km/h: 6.7 seconds, 0-400 metres 14.9 seconds (SV5000)
TRANSMISSION 5-speed manual, 4-speed automatic (SV5000 is auto only)
SUSPENSION Independent with struts and coil springs (f); live axle with trailing arms, Panhard rod and telescopic shock absorbers (r)
BRAKES Discs with power assistance
TYRES 235/45/17 radial (Aero)
PRICE RANGE $5000-32000
CONTACT www.hsvownersclub.com.au or www.hdt.com.au
Unique Cars magazine Value Guides
Sell your car for free right here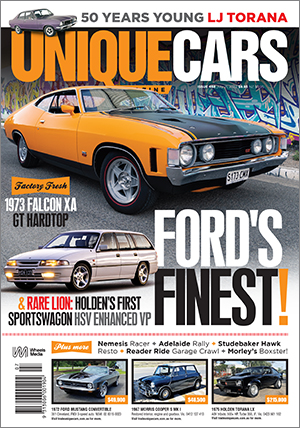 SUBSCRIBE TO UNIQUE CARS MAGAZINE
Get your monthly fix of news, reviews and stories on the greatest cars and minds in the automotive world.
Subscribe