Buckle Sports Coupe Review
---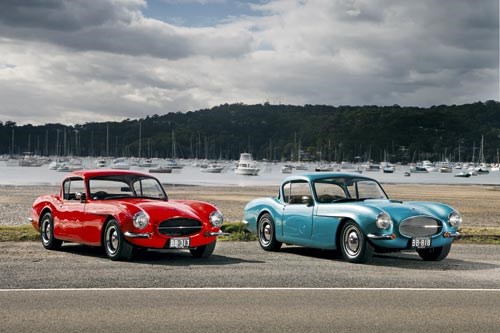 Buckle sports coupe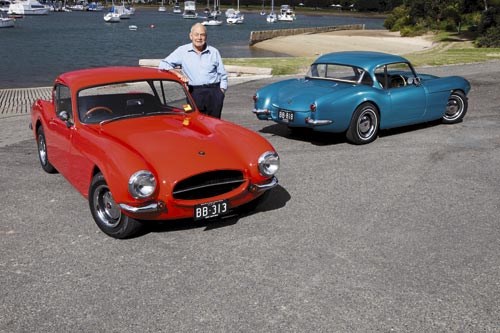 Buckle sports coupe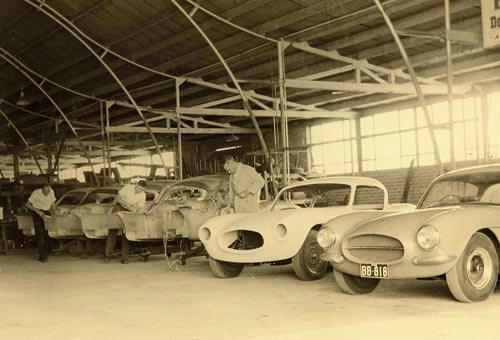 Buckle sports coupe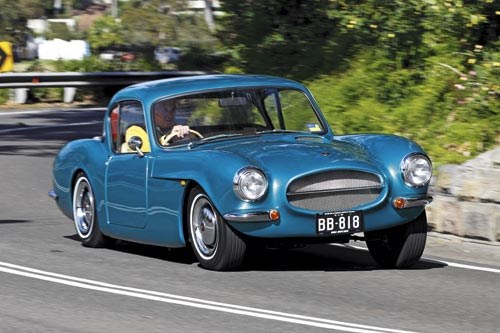 Buckle sports coupe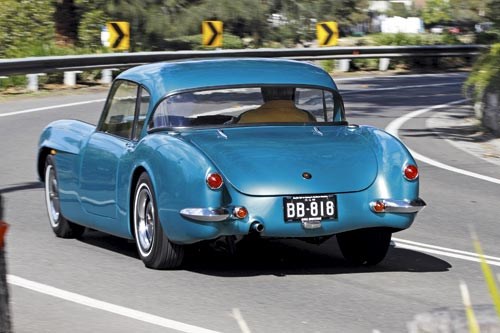 Buckle sports coupe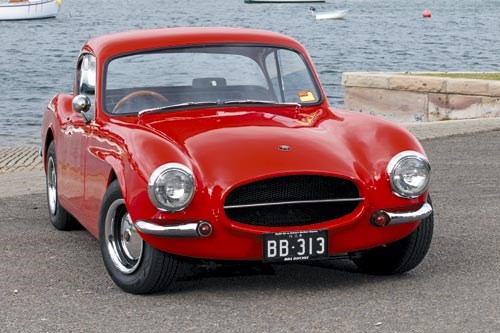 Buckle sports coupe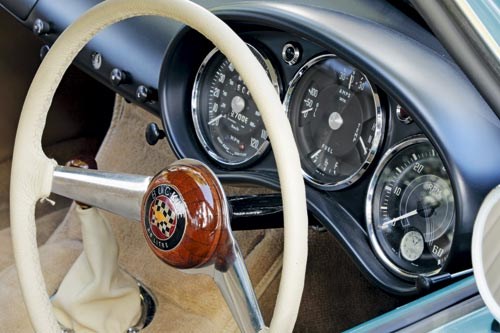 Buckle sports coupe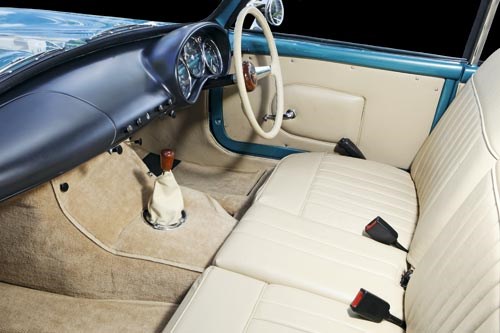 Buckle sports coupe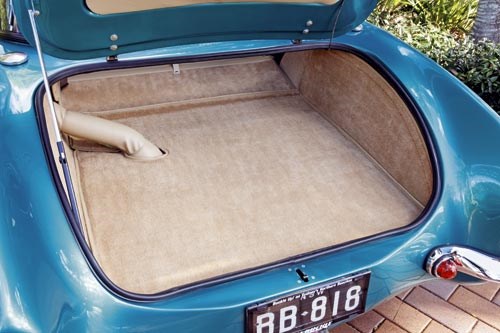 Buckle sports coupe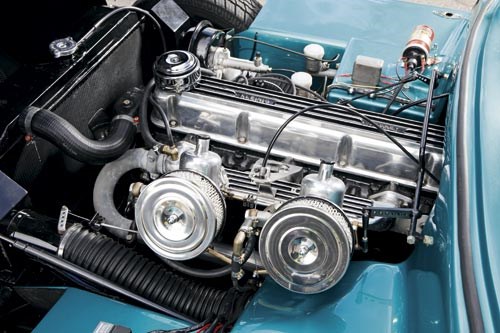 Buckle sports coupe

These rare locally-made cars have stood the test of time
Buckle Sports Coupe
Back in 1956, a young, enterprising and innovative Sydney-sider captured the local car market with a new lightweight sports coupe that would blitz its more fancied opposition on the racetrack.
The Buckle Sports Coupe was the brainchild of 29-year old Bill Buckle. Buckle had started in the family's growing automotive dealership in William Street, Sydney, following the untimely death of his father in 1947, despite having already commenced an engineering apprenticeship as a fitter and turner.
The dealership had thrived on the post-war import boom of the new breed of British cars like Armstrong-Siddeley, German brands Borgward and Goliath, and the American DeSoto. In 1949, Buckle Motors also added the Citroën franchise - the French company having leapt to worldwide popularity with its impressive new Light 15 model.
Starting in the spare parts department, Buckle quickly moved into service and then sales. From there, it didn't take him long to express an interest in motorsport and he posted many successes at Mount Druitt and Bathurst.
With the business under the watchful eye of his father's protegé, retail industry stalwart Bill Lowry, the enthusiastic Buckle was able to spend time racing and rallying a Citroën Light 15 as well as designing and building an open-wheel race car based on a Light 15 wreck.
However, anxious to travel and see what the automotive world had to offer, he sold the unfinished project and headed overseas. Moving in racing circles, Buckle became a regular at grands prix and club events and was invited to drive a Light 15 Citroën in RAC events.
Spending the best part of 1952-53 overseas gave Buckle plenty of time to look at emerging trends in the automotive industry. "I saw some new fibreglass-bodied sports cars at the Earl's Court Motor Show in 1953. They were a bit crude and I thought 'Hell, I can do better than that'," he recalls.
Lured back to Australia by Laurie Whitehead to co-drive a Citroën Light 15 in the 1953 Redex Trial, Buckle was quick to take up the idea of building a lightweight sports car with Bill Lowry.
By now Buckle Motors was a public company. "Fortunately, Bill Lowry was able to convince the board that my dream should become a reality and that the investment was worthwhile," Buckle says, and so the Buckle Coupe was born.
After setting up shop in the company's distribution warehouse at Punchbowl, Buckle, with the help of old school pal Charles Buck, got to work on the prototype, stripping a brand new 2.6-litre six-cylinder Ford Zephyr sedan of its mechanicals and selling the body.
"We settled on the 2.6-litre Zephyr engine because Ford would sell us new parts whereas Holden wouldn't. Looking back, I'm glad we chose Ford mechanicals because I think they were better suited to the job," Buckle remembers.
"There was no real design drawing of this new car. I just built a chicken wire frame initially to get the shapes, covered it with hessian and then laid a plaster cast over it until I was happy."
The plaster cast was used to form the lightweight 3-5mm-thick fibreglass bodyshell. In many ways it was a full monocoque with full fibreglass floor, incorporating a fully-hinged bonnet, grille and front guards.
Through racing, Buckle met Ron Tauranac - a then relatively unknown engineer and race mechanic who had made a name for himself building some impressive hillclimb cars. Tauranac would design a box-section chassis for the car, featuring a transverse leaf spring at the front complemented by semi-elliptic springs at the rear. Of course, Tauranac would go on to gain much international fame in race car design, working with Jack Brabham on his early open-wheelers as well as many others.
The prototype Buckle convertible (with detachable roof) made its public debut at the 1955 Sydney Motor Show and was featured on the front cover ofWheelsmagazine in October that year.
Despite introducing a number of innovative features including push-button door locks, an adjustable steering column and a fold-down rear seat to increase boot space, the frontal styling with its 'gaping mouth' grille was not well received, enough to convince Buckle he needed to make some fundamental design changes.
The first production Buckle Coupe was ready the following year with much more appealing lines and was well received. With an all-up weight of just 860kg, it had an impressive power-to-weight ratio and immediately started to post a number of race successes.
Buckle had tweaked the standard Ford Zephyr 'six', boring it out to 3.0 litres and fitting a Raymond Mays head. The standard three-speed Zephyr gearbox was fitted with a Laycock de Normanville overdrive which, according to Buckle, gave the sportster "a superb set of ratios."
The lightweight fibreglass sportster's performance was surprising - Buckle even cleaning up one of two highly-prized Aston Martin DB3Ss at the Gnoo Blas circuit in Orange in 1959, posting 200km/h down that circuit's long straight.
Buckle still has fond memories of this race success. "The win over the Kangaroo Team Aston was particularly satisfying as the car was my daily set of wheels and driven to the circuit, whereas the Astons were trailered. What's more, I had towed another car to the circuit with it, the tow bar causing some initial consternation with the scrutineers," Buckle laughs.
The Buckle Coupe would prove enormously successful in the hands of its maker and a number of competition drivers, posting every hillclimb record in the GT Class plus many lap records including those at Bathurst, Orange, Catalina Park, Sandown and Lowood.
However, this enormous recognition on the circuit didn't translate to the showroom and, as Buckle concedes, "The exercise, commercially, was not a success. We only built 20 but that didn't matter - it was a great experience and 16 of those competed in motorsport."
The innovative designer from Sydney's northern beaches would go on to have enormous success with his next project, however - the Goggomobil.
With the market at this time demanding a small, inexpensive car, Buckle imported two of the tiny German-built four-door sedans for evaluation in late-1956, with the view to gaining the import license.
The following year he went to see the maker, Hans Glas Gmbh, with the idea of importing the major components but substituting the Goggomobil's steel body with a locally-built fibreglass unit. With Buckle's experience in fibreglass construction, the local twin-cylinder 300cc, two-stroke, air-cooled two-door Goggomobil sedan became an instant hit.
A coupe variant followed and the celebrated Dart convertible was icing on the cake. Around 5000 were eventually sold before the BMC Mini took the world by storm and, according to Buckle, "killed off the local Goggo' project overnight."
Fifty years after selling his extensive retail car empire in Brookvale, Bill Buckle can reflect on a very successful automotive career. Following his successful racing involvement, he lost track of his clutch of Coupes apart from a repossession offered to him in the late 1960s by an acquaintance in the finance industry.
"My son, Bill junior, pulled it apart, put it in boxes and stored it in one our factories. When we moved from there somebody looked at some of the parts, didn't know what they were and threw some of them out."
Buckle's renewed interest in his early cars was sparked a few years back by a lecture he was asked to give at Sydney's Powerhouse Museum about building cars in Australia 60 years ago. "The museum has had a Goggomobil Dart for some years - I also have several nice ones - so they thought it would be good to get a Buckle there as well.
"I knew of one in Lithgow so I rang the bloke and asked if he would bring it down - when I saw it, it was just so beautiful and I thought I should really own one," Buckle recalls. "Not getting any younger, I made the bloke an offer he couldn't refuse." So satisfied was Buckle at getting one of his rare coupes back, he was then inspired to finish the car he'd had in boxes.
"When I bought the complete car it had a few spares and what with other parts I was able to source, I have been able to fully restore the first car as well.
"It wasn't an easy restoration - the body had had more hits than the Beatles - but I gave the car to a fibreglass boat builder and it's come up fine." Bill's latest restoration is painted in the colour of his first production car, a pale green metallic with bone trim.
Driving both cars, production numbers 14 and 16, I was surprised at their overall stiffness. Both feature standard 2.6-litre Zepyhr engines, the red car with a five-speed Toyota gearbox, the blue car with a four-speed Borg Warner and overdrive - both transmissions providing more relaxed performance compared to the original three-speed Ford unit.
Both cars are free of rattles and offer exhilarating period performance from their relatively lusty sixes. While a number of owners have upgraded to front disc brakes, Buckle has retained the standard 10-inch Ford drums and they are more than effective on this lightweight coupe.
Back in 1955, this home-grown sports coupe must have been a sensational performer against the more mundane production cars of the day.
SPECIFICATIONS
1956 Buckle coupe
ENGINE: 2553cc 6cyl, OHV, 12v, twin SU carburettors
POWER: 63kW @ 4400rpm
TORQUE: 180Nm @ 2000rpm
WEIGHT: 860kg
GEARBOX: 3-speed manual
BRAKES: 10-inch drums, servo-assisted
0-100km/h 11.4sec (claimed)
TOP SPEED: 190 km/h (claimed)
PRICE NEW:    £1875
Unique Cars magazine Value Guides
Sell your car for free right here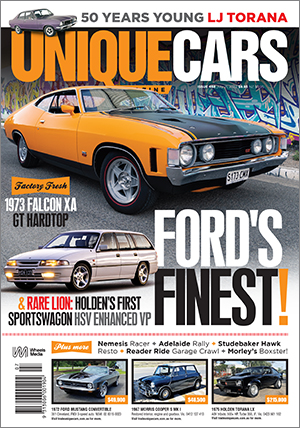 SUBSCRIBE TO UNIQUE CARS MAGAZINE
Get your monthly fix of news, reviews and stories on the greatest cars and minds in the automotive world.
Subscribe