The creation of the Shannons Goggo ad
---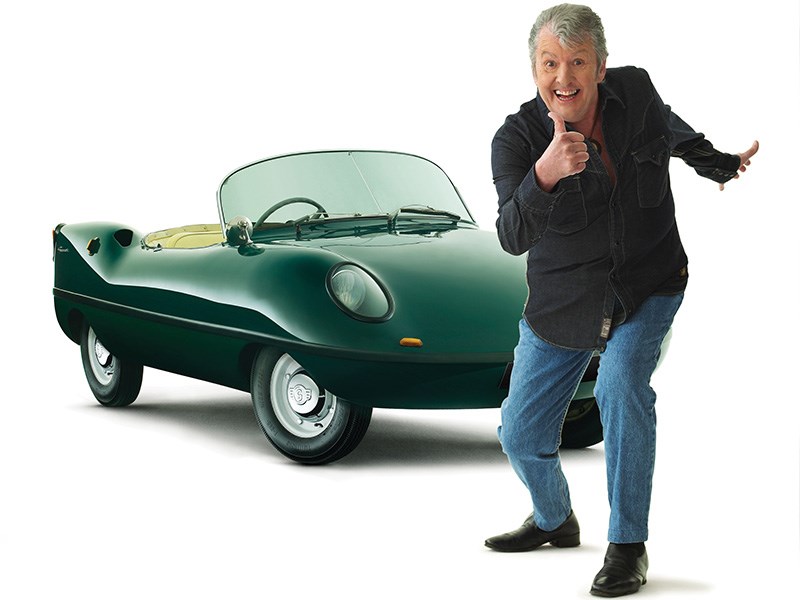 It's the Dart
From my experience, car ads were almost always conceived over lunch.
Or dinner. Or at a bar.
The common theme is alcohol and plenty of it.
The client believed a shopping list of features and benefits sold their cars – while the agency always wanted to make ads with generously-proportioned women swooning over bonnets in exotic locations.
Which gets us neatly back to alcohol.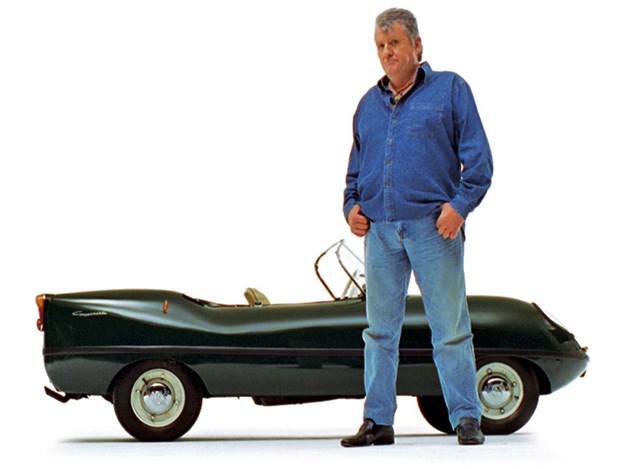 Tommy Dysart and the Shannons Goggomobil
Holden launched the Nova in 1989 and my art director and I at McCann Erickson advertising were tasked with making it the 'must have' small car on the market.
Sadly the Toyota Corolla was the 'must have' small car around the world and the Nova was a clumsy re-badge under the Button Plan of the mid 1980s.
But we had alcohol and a very large budget from Holden – what could go wrong?
| Read next: 1959 Goggomobil dragster
Let's blame it on Eydie Gorme and my obsession with re-writing the lyrics to Blame it on the Bossanova.
'Gotta get a Holden Nova' grew to become a 60 second, all singing, all dancing spectacular with warbling garbos, raunchy female cops celebrating with fire hydrants, mums with babies and of course, a singing waiter.
We covered every market – youth, young families, old downsizers, everybody.
It cost an absolute motza and was shot indoors at the old Sydney Showgrounds.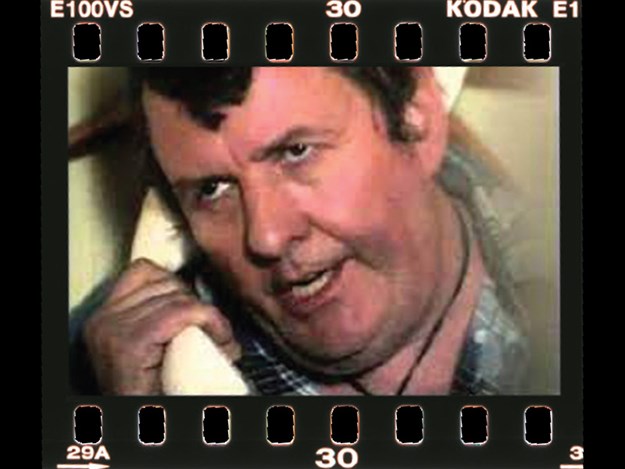 If you couldn't shoot overseas then Sydney was the next best thing-you could stay at the Sebel Townhouse, get creative in the bar and treat yourself to restaurants that were almost as good as Melbourne's.
Beppi's in Darlinghurst had prices that would bring tears to your eyes and was our preferred dining stop – Sir Frank Packer apparently lunched there on most Thursdays with his chauffeured Roller, engine running, parked outside.
And because Holden were penny pinchers with their own staff, it was unlikely that you'd bump in to one of their people watching where their money actually went.
Google 'Holden Nova Ad' – it's easier to find than an actual Holden Nova which was rejected by buyers in favour of the original Corolla with the original Toyota badge.
Shannons though, were a very different client.
| Read next: Shannons Auctions turns 40
By this stage my good mate Jim Everard and I had set up our own shop, Wilson Everard Advertising, and we were contracted by Shannons agency, Frank Moore Advertising, to come up with a definitive campaign for enthusiast's motor insurance.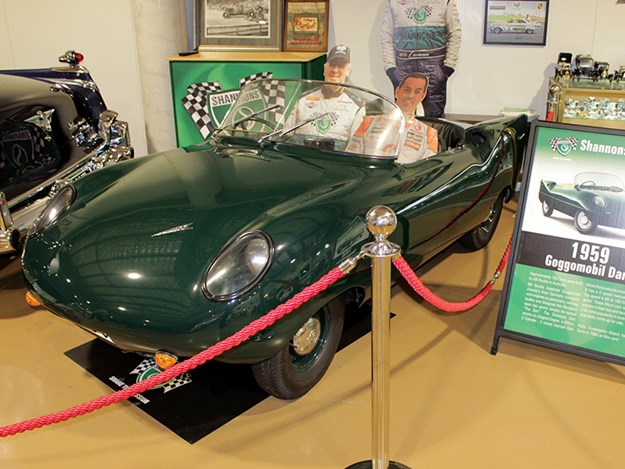 The Shannon's Goggo on display at the Gold Coast motor museum
Shannons knew all about their product and knew just who their customers were – people who owned everything from ancient Beetles to classic supercars.
Weeks passed and many concepts came and went with Frank Moore playing the familiar role of Dr No.
As a result, the Account Director was hospitalised with shingles and one of the junior writers left the agency to become a priest.
The rest of the group battled on, sure that the Eureka moment was just around the next drink.
And we finally decided to have a pizza – nowhere better then than Pinnochio's in South Yarra with several bottles of steam from Noel's grog shop next door.
Now normally writers have the ideas, art directors just come up with fancy visuals to embed them in your brain, so you can imagine the surprise when my art director, Jim Everard, said mid-margherita, "Remember that ad for the Yellow Pages ten years ago?, the one with the Scots bloke looking for a part for a Goggomobil? Wouldn't he be perfect for Shannons?"
"What?! Steal someone else's idea? What kind of people do you think we are?
That's theft, not creative. You must be bloody joking." Moments later we were roughing out the first scripts.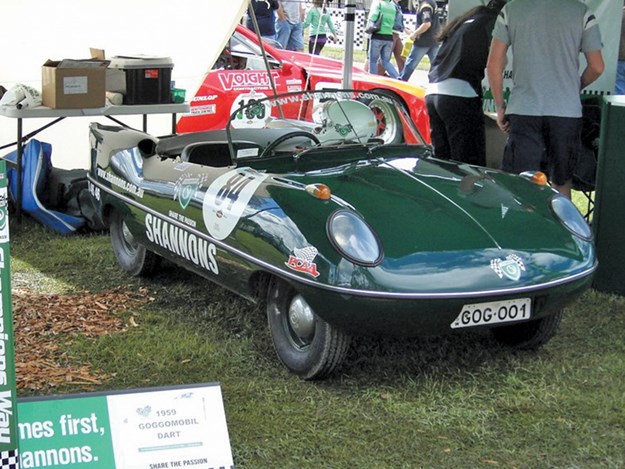 The Dart was seen everywhere
Research soon gave the concept the thumbs up and we were off to Sydney at the pointy end of the plane for a round of luxury hotels, restaurants, bars and filming...errr, no.
The first three ads were shot on a tiny budget in a St Kilda soundstage which should have been condemned.
Catering was courtesy of the milk bar up the road and drinks were provided by the Rechabites.
The first three ads were released to enormous public and industry acclaim. Meanwhile high in a downtown corporate palace, wizened black cloaked figures were summoning their legal assassins to cut us down to size.
The Telstra empire struck back and we were off to Federal Court, trying to explain to men in wigs and fancy dress how advertising works.
I felt verbally intimidated and woefully underdressed – the SC interrogating me must have been outfitted by the Henry Bucks legal division and used words like surgeons used scalpels.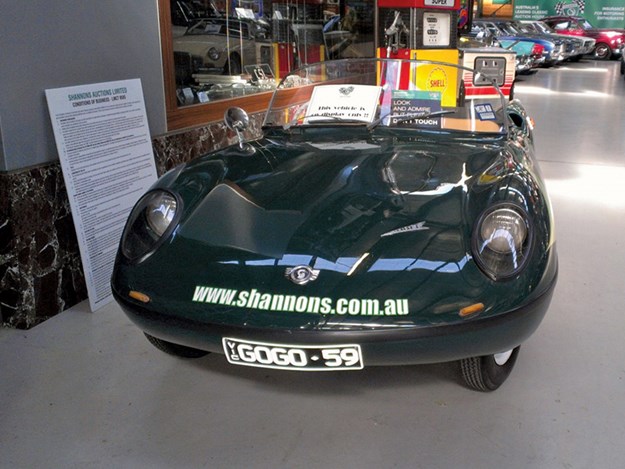 But after days of jousting, I reckon the man at the high table felt the whole thing was a waste of perfectly good weather at Metropolitan golf course and scored a World Cup 2-1 to us.
We lost one ad and kept the other two.
And since then, actor Tommy Dysart, and the correct spelling 'G-O-G-G-O' have become synonymous with Shannons and the company itself has grown into an industry powerhouse. No one else comes close.
Which just goes to show that great advertising doesn't always require huge budgets, flash hotels, first class travel and buckets of booze.
And guess which ad I'm most proud of!
See the first Shannons ad here
And the famous Telstra ad here
From Unique Cars 459, Nov 2021
Unique Cars magazine Value Guides
Sell your car for free right here
Unique Cars magazine Value Guides
Sell your car for free right here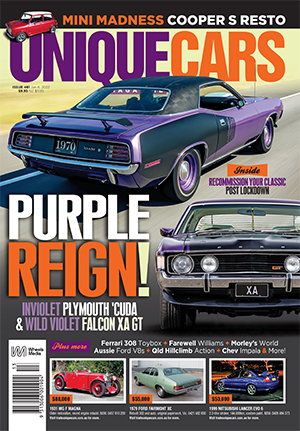 SUBSCRIBE TO UNIQUE CARS MAGAZINE
Get your monthly fix of news, reviews and stories on the greatest cars and minds in the automotive world.
Subscribe