Citroen Light 15 Braking Point - Faine - 465
---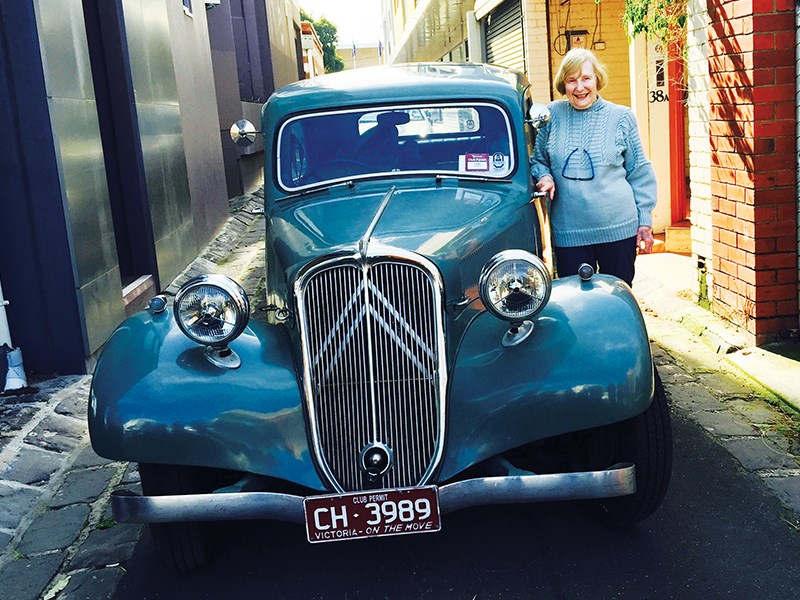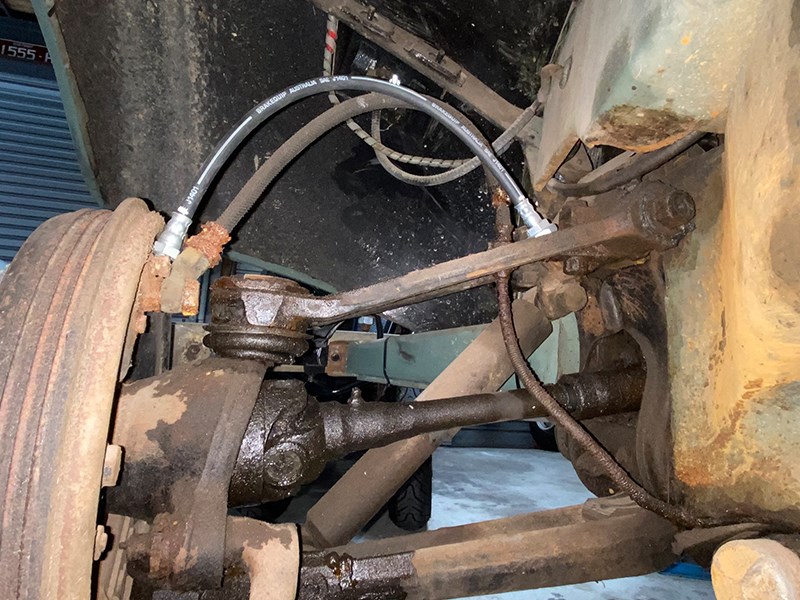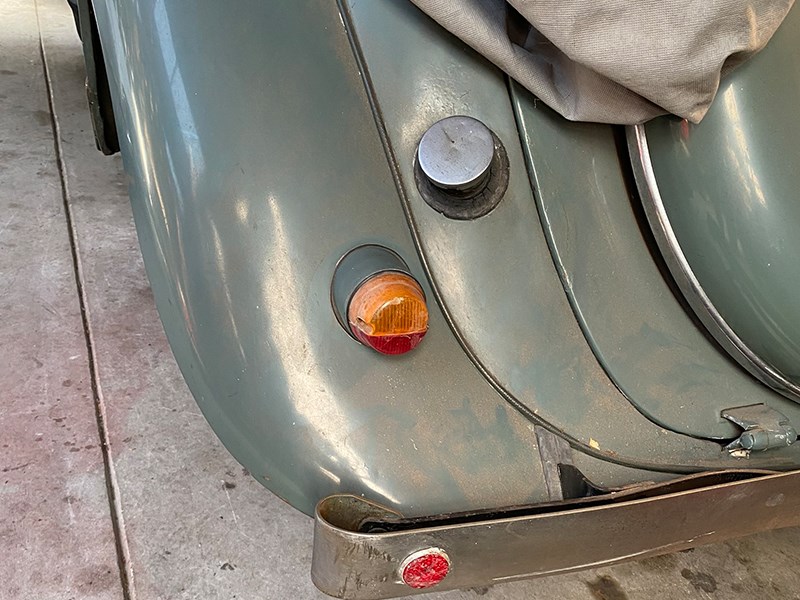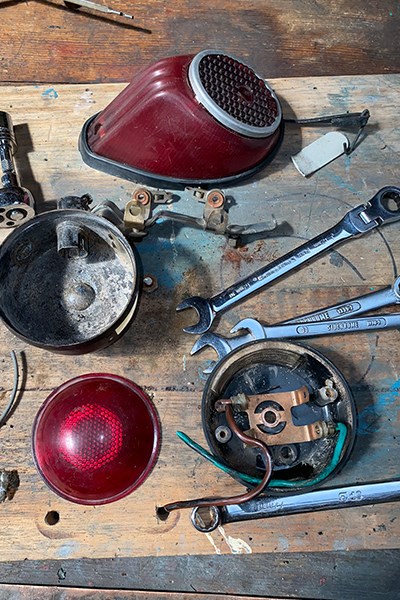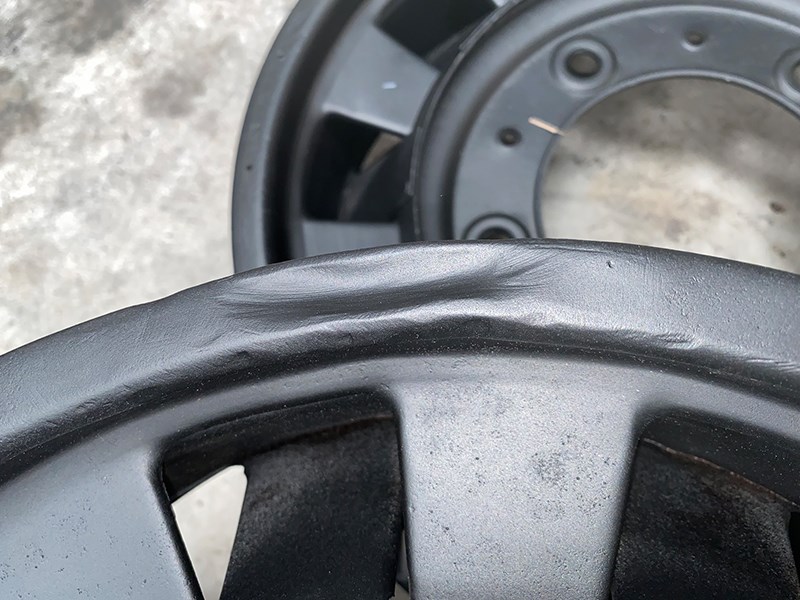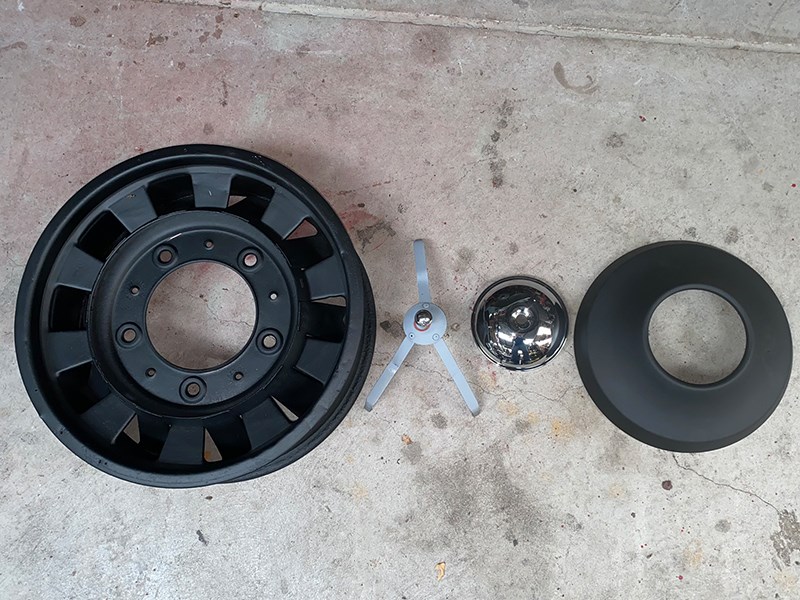 Faine's lovely Light 15 is next to score a little attention
My Citroen Light 15 has been idle for far too long, and it's time to revive her. Not much is needed.
The car goes well – but needs new tyres (they are at least twenty-five years old...) and one other small thing. It does not stop. The brake pedal lost pressure and they ceased working a few years ago. I pulled a cover over the car, piled up other crud on top of it and kept telling myself it would be the next job. It has been the next job for two years.
The tyre issue as not as straight forward as it seems. Bernie Hadaway, the previous owner, had the car from 1951 until he died in 2015, whereupon his widow Claire offered it to me. Over 60 years in the one owner's hands, and rather special hands too. Bernie was a Citroen guru, and his car is ample testimony as to why. It is identical to the L15 I had when I was a university student in the 70s, and I used to admire it at club picnics and the like and reminisce nostalgically with Bernie and Claire.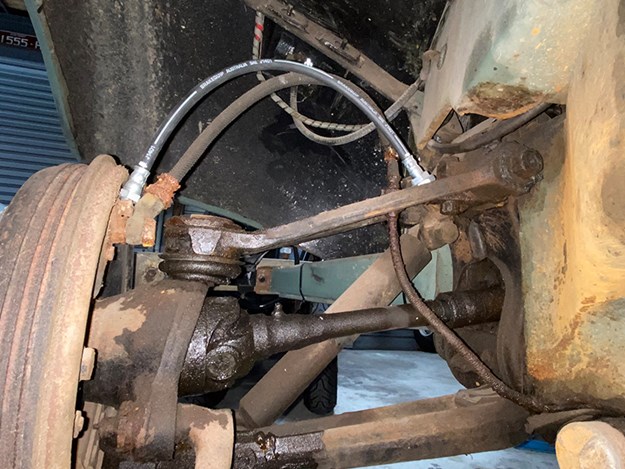 This Light 15 is far and away the sweetest of the many I have owned. Even the rear window roller blind is still working, and the car tracks true and straight. The Traction Avant (French for 'front wheel drive') models were famed in their day for their road- handling, and even by modern standards do not disappoint.
But Bernie had modified the wheels, welding wider rims onto the centres to overcome the problem of both cost and availability of tyres. The originally specified Michelins were not available for a long time, and it was common to re-size the wheels.
The Michelin 'X' 165 x 400 correct pattern tyres are available again but will set me back almost $1500 for a set of four, and I would need to re-rim the wheels back to standard as well. I can buy cheaper tyres for the 16-inch modified rims, but they are light truck tyres, not even vaguely correct for the car. So, I am taking this opportunity to go in a different direction 'en-tyre-ly'. Sorry about that.
| Read next: Braking the Citroen Light 15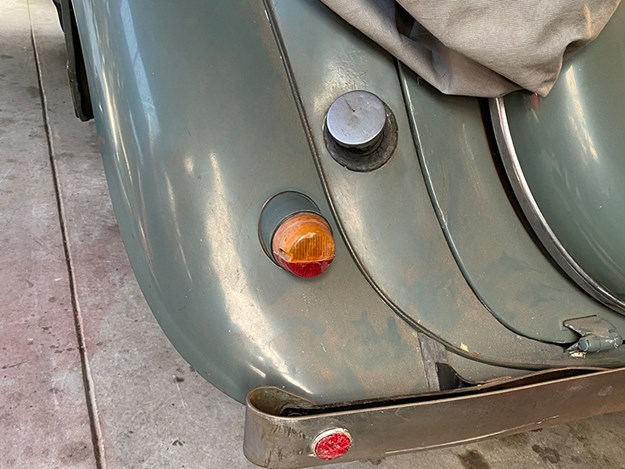 Years ago, I acquired some rare and exotic 'Pilote' wheels, an expensive Michelin period accessory, never available in Australia – but curiously offered as an option in NZ cars. I have found the matching hubcaps, support spiders, chrome centres and domed hubcap nuts to complete the transition, and as an indulgence am going to install them with new tyres onto Bernie's car instead of just getting tyres for his modified wheels. It is only money, after all!
Off I went with my trophies to the sand blaster, intending to paint them cream, with hubcaps the same colour as the body. But all the best laid plans and so on – disaster! Once stripped of what turned out to be healthy lashings of filler and paint, the condition of the wheels is not as good as they looked and will require some severe beatings. There are several serious dents, lashings of gutter rash and some corrosion. Delicate and irreplaceable as they are, I am not rushing the repairs.
Meanwhile, I have made a start on attending to the brakes – the entire system needs overhauling, including the stop lights. The ugly 1970s trailer rear light and indicator combination is being consigned to the bin and a lovely period stop lamp from my spares box re-purposed instead for the passenger's side. It fits over the old mounting holes nicely, so no painting touch-up needed.
I have to make a new backing plate, which is fairly straight forward but time consuming. On the driver's side the stop light is housed not on the guard but on the number plate mount and I will re-jig another old lamp to fit. I have bought some snappy chrome bumper mounted bullet shaped hot rod lamps for the indicators to avoid drilling any more holes.
The brake fluid reservoir, to be polite, looked like it had a bad dose of Bali belly. I have replaced it with a shiny new one from the club spares store. The bracket as supplied did not fit but with some gentle persuasion and simple modifications – filing holes into slots to allow some adjustment – it went into its mounting.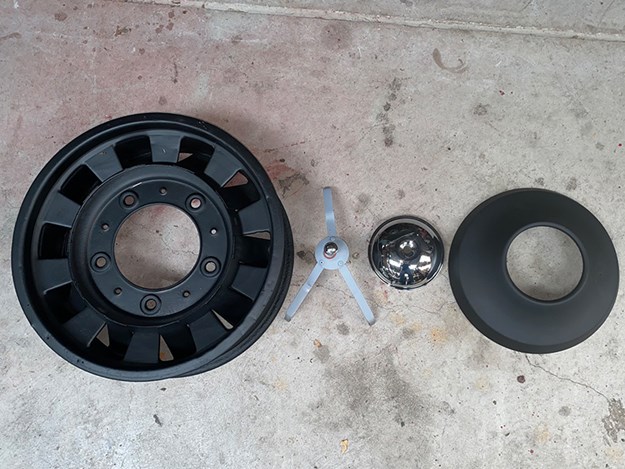 Next will be to pop a new kit through the master cylinder – which may need sleeving – then replace both front brake hoses which are ancient. Getting them to let go of their nest of nearly 75 years will be tricky.
Again, the club spares scheme had new hoses, which makes it so much easier than shopping on-line with European suppliers, paying steep freight charges and waiting ages for them to arrive. Mind you, I have been so slack getting around to this project I can hardly complain if the work is delayed a little longer.
That will then leave the final step – check the wheel cylinders and linings. I have had the rears done - asbestos removed and new linings applied- and the Citroen will be back on the road just as it gets too cold and wet to enjoy it.
From Unique Cars #465, Apr/May 2022
Unique Cars magazine Value Guides
Sell your car for free right here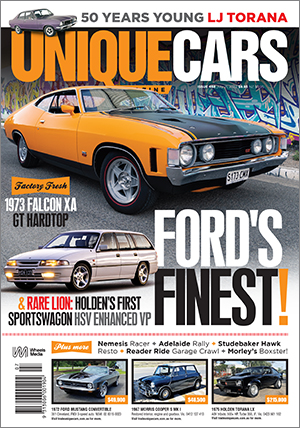 SUBSCRIBE TO UNIQUE CARS MAGAZINE
Get your monthly fix of news, reviews and stories on the greatest cars and minds in the automotive world.
Subscribe