Gallery: 2012 Picnic at Hanging Rock Car Show
---
See our pictorial from the 2012 Picnic at Hanging Rock Car Show
2012 Picnic at Hanging Rock Car Show
The 25th annual Picnic at Hanging Rock Car Show enjoyed great weather last weekend, pulling an absolutely massive collection of cars and onlookers. Here are a few pics from the day.
Just a small section of a display sprawled across several hectares.
One of the prettiest cars at the show.
And that's what was lurking under its bonnet.
If there were a prize for the badge of the show, this was a top contender.
Two very different studies in styling - 1950s versus 1970s.
American versus Australian coupes.
Distinctive and very rare Skyliner in perfect condition.
Gotta love the minimalist MG approach.
Ebony and ivory.
Little bull-nosed Morris shapes up with its much grander American cousin.
Late thirties aero styling is unmistakable.
Nice old Chrysler ute rubs shoulders with some odd company.
Speaking of unmistakable styling...
You would have had to on the rich list to afford one of these.
Very similar platforms but totally different skins from Ford.
A couple of Holden classics.
Los Trios Goggomobile line up for the papparazzi.
Same idea, but wildy different results.
Brit and Aussie performance cars grid up.
Is it just us, or are P76 owners getting younger?
Proof that subtlety is over-rated.
When was the last time you this many Purvis Eurekas in the one place?
Life support module for a set of fins.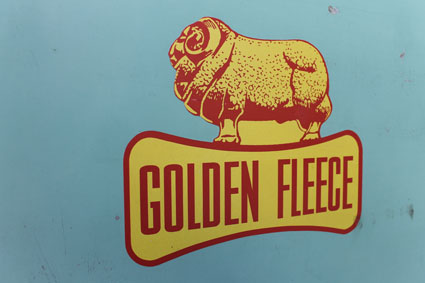 This logo could, once upon a time, be found all over the country...
Now it takes pride of place on an elegantly rusted workhorse.
A gaggle of Falcons showing off some sixties style.
Caution...wild horses.
Survivor Citroen complete with survivor picnic set.
Gotta love a stylish dash.
Nice little pair to have in the shed.
A Bambino can still turn heads.
Proof the Americans have never been shy when it comes to styling coupes.
Very British line-up in a very un-British setting.
Gotta hand it to the Brits, they know how to style a light sports car.
Need a pack of blokes? Just open your bonnet and they'll appear from nowhere...
Proof there's nothing wrong with simplicity in an engine bay.
No car show is complete without a good old-fashioned chrome-fest.
Visitors come in all shapes and sizes.
Eastern block style, from the Berlin Wall period.
And a little more, comrade...
Here's the whole car - look for the upcoming feature in Unique Cars magazine.
A very tidy Trabant - one of our feature cars from a couple of years ago.
The folk from Classic Speed were showing off their wares.
Proof that Aussie stylists know how to make a statement.
Compact by American standards and reflecting a little post-war austerity.
Onlooker puzzles over how in hell you shoehorn yourself into a GT40.
There's no hiding this Perenti.
Simple recipe: get a very small car and add a very big engine.
Unique Cars mag crew had our give-away Torana on show. That's Uncle Phil chewing the fat with Jim Richards.
Imagine hopping behind this for the drive home... 
Unique Cars magazine Value Guides
Sell your car for free right here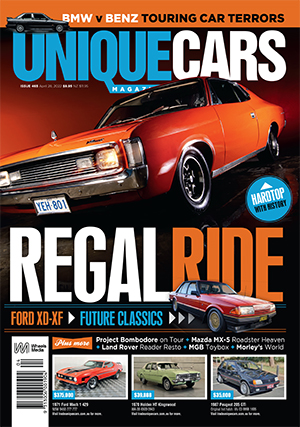 SUBSCRIBE TO UNIQUE CARS MAGAZINE
Get your monthly fix of news, reviews and stories on the greatest cars and minds in the automotive world.
Subscribe