Snowy Mountains 1000
---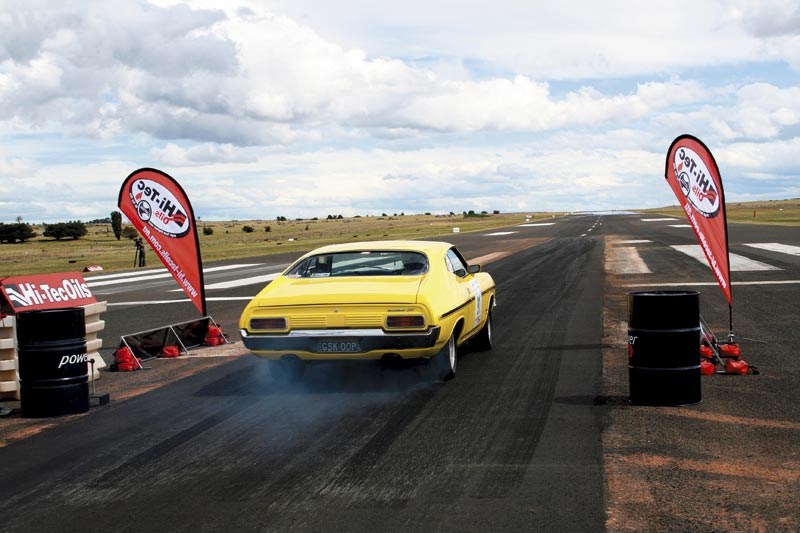 Snowy Mountains 1000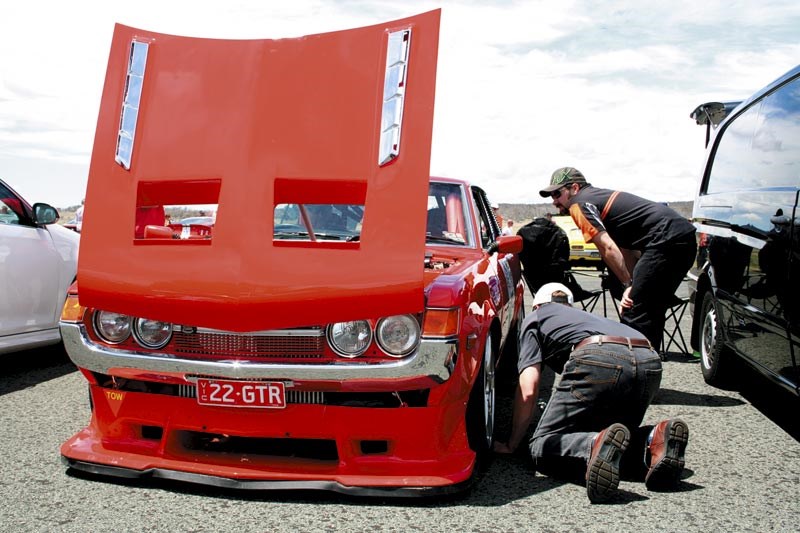 Snowy Mountains 1000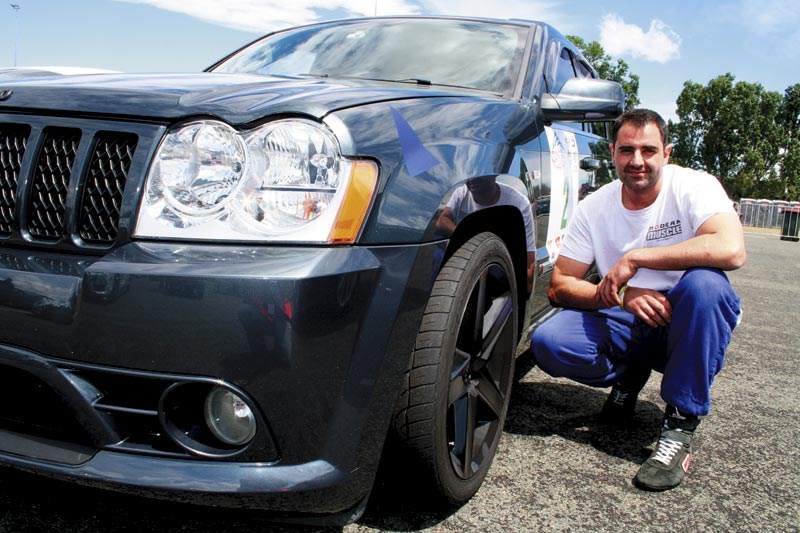 Snowy Mountains 1000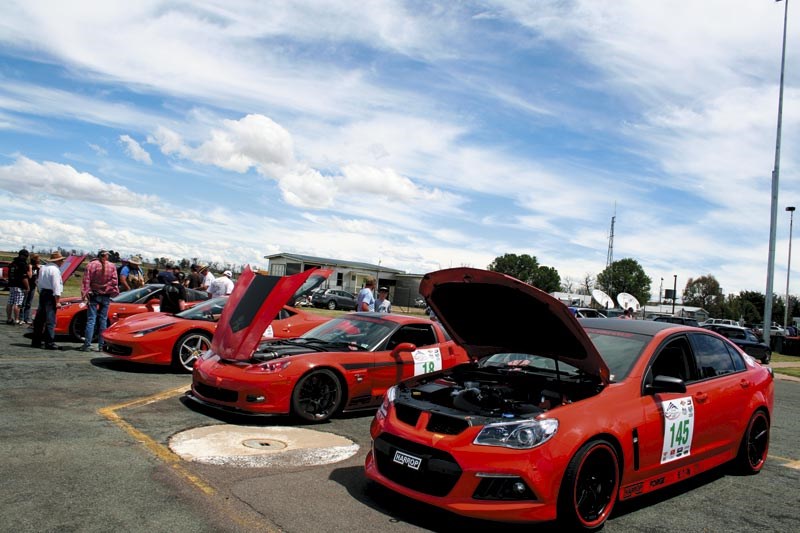 Snowy Mountains 1000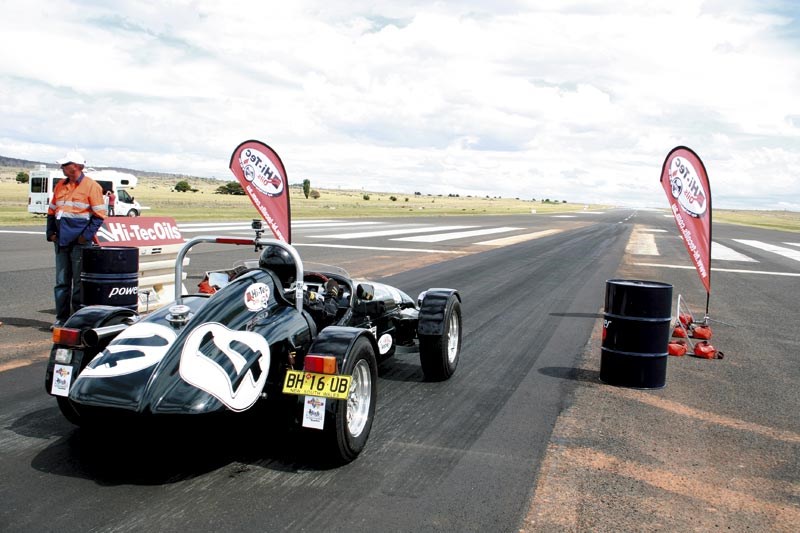 Snowy Mountains 1000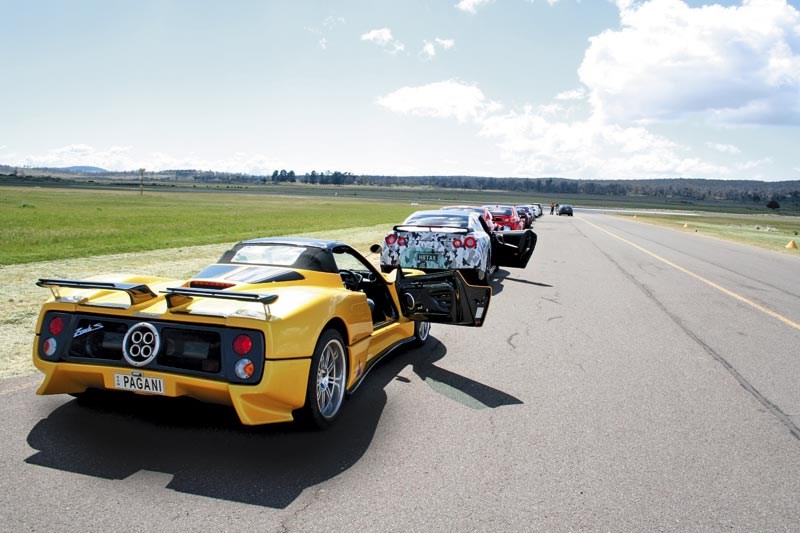 Snowy Mountains 1000

Straight, flat and fast, it was a matter of 'run with what you brung and hope you brung enough' to the Snowy Mountains 1000
Snowy Mountains 1000
It's simple but serious: launch your car hard and run flat-chat along an airport runway. No corners, nothing to hit and full throttle for 1000 metres! Awesome!
On bitumen 600 metres longer than traditional drag strips there's opportunity for big speeds. For low-powered cars the run is a case of hurry up and wait for the finish line. For most, it's one of few places in Australia where the pedal can be held flat and for several, 300km/h was the aim.
Friday's short entry list surprised us. Despite stiff crosswind, Keir Wilson's Willall Racing-tuned Nissan GTR of S.A. laid the foundation of the event by reeling off a 299km/h run. The opposing side of the speed and sophistication scale saw yours truly pedal my bright yellow VW Beetle hill-climber to a staunch-for-a-flat-four 178km/h.
Also yellow and putting plenty of smiles on dials was Andreas Sdrolias's XB Falcon GS Hardtop. The almost-showroom classic cloaks a 600hp 383-cube Ford V8 stroker, tough TKO five-speed and Brembos. It ran crisp and hard from start to finish every run. After seeing and hearing this early girl in full flight I could have gone home happy even before my first run.
Friday saw a few white-knuckles: that crosswind had cars deviating from the runway's carefully and laboriously-swept centre line. After some lack-of-traction comments at the 2012 Snowy 1000, hot-mix was laid to provide a grippy launch pad and consistent surface for the cars – some with outputs nearing 1000 horsepower – to get the grunt down.
Saturday dawned calmly with many fresh contenders to put on an incredible show. Where else can you see an ulta-rare $1.5M Pagani Zonda (hitting 246km/h), a mental Jeep SRT8 (runner-up at 19.088sec) and a beige Datsun 180B blast down a runway?
In addition to my Beetle, a brace of stout Commodores/HSVs shared the strip with Golfs, Jags, Lambos, Toyotas, Ferraris, a lone Porsche and a Falcon G6E Turbo.
The Willall Racing GTR won the event with the lowest time of 17.269 seconds, but it was the shark-shape Supra turbo of NSW's James Pogson that achieved the other significant number of the event: the highest speed of 308km/h. Hell yeah!
A definite crowd favourite was the 671kW 6.9-litre twin-turbo V8 Jeep and all two tonne of it ferociously piled on speed to 268km/h. Mind-bending.
Efficient event management and an almost complete absence of the expected mechanical mayhem allowed the 94 participants plenty of runs. For racers, it's safe and exciting and for spectators the wide flat airport runway allows for big-screen vision of the cars and an epic show!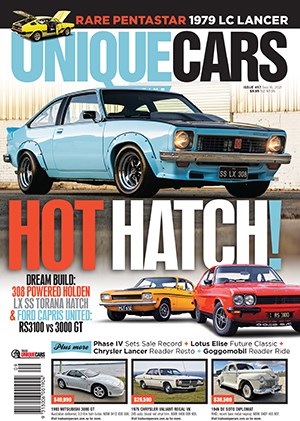 Subscribe to Unique Cars Magazine and save up to 42%
Australia's classic and muscle car bible. With stunning features, advice, market intelligence and hundreds of cars for sale.
Subscribe