Jaguar XJ8 - Buyer's Guide
---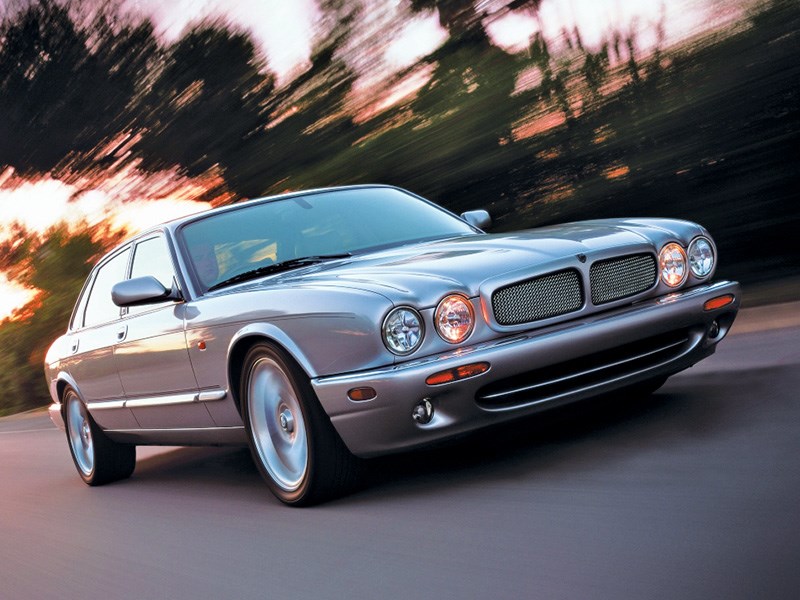 No other brand combines the aroma of leather and glow of timber veneer with such panache
The 1990s brought hope that a long and tortuous time for Jaguar was over. The Leyland era was long gone and in place of the divisive XJ40 was an X300 range that mirrored the excellence of the original XJ6.
No longer was there a Sir William Lyons to inspire his in-house stylists, so Jaguar's design team, led by the late Geoff Lawson, looked to the era of Lyons when styling the X300 and later X308.
Where the XJ40 was angular and unfriendly, Lawson's team applied elements of Series 1 XJ6 shapeliness and created a car that still turns heads and attracts enthusiast buyers to the Jaguar brand.
The X308 was launched in October 1997 and dealer guides show Australia's first sales occurring in November of that year.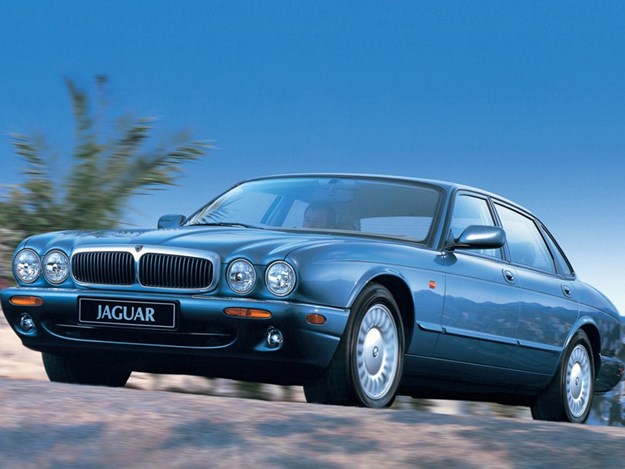 Adding V8 power to the X300 brought a boost to performance, especially when the engine was supercharged. The V8 offered more immediate power delivery than the X300 and extra torque without seriously upsetting fuel economy.
XJ8s came in XJ, Sport and Sovereign trim levels, with power windows, central locking and air-conditioning standard across the range. A power sunroof, climate control and unique alloy wheels major attractions of the Sovereign package.
Slide inside an XJ8 and Jaguar heritage is everywhere. No other brand combines the aroma of leather and glow of timber veneer with such panache.
The seats are broad, comfortable and there's plenty of elbow and legroom for all, although the fifth passenger perches uncomfortably in the centre of a rear seat obviously intended for two. Vision for lane-changing or parking is superb and these cars finally brought to Jaguar an air-conditioning system that coped with Australian temperature extremes.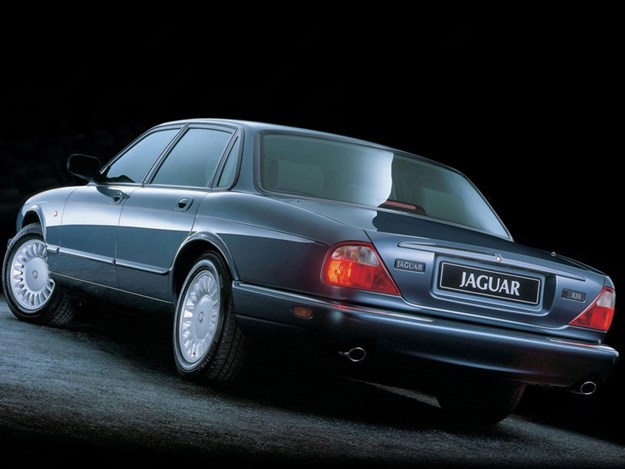 The transmission offered drivers the options of selecting 'D' on the standard quadrant and allowing the ZF to work uninterrupted or to slide the lever through a hairpin bend and onto the manual side of Jaguar's 'J Gate'.
Used manually, the transmission will hold gears to the redline and can be quickly flipped between ratios to maximize engine braking into bends or when descending hills.
The torque of the larger engine is most apparent at higher speeds – 80-110km/h acceleration taking 4.5 seconds and 100km/h reached from rest in a blink more than seven seconds. Fuel consumption around town is a very acceptable 14L/100km (without burying the right foot too often) and highway speeds will drag more than 10 kilometres from every litre.
Suspension design harks back to the original XJ6 of 1968 and Jag's engineers reached a pretty good compromise when deciding on their settings. While the 50 and 55 Series tyres can make the ride harsh on some surfaces, handling is precise and reassuring.
You do not need to be rich to buy an XJ8. However, you need to choose carefully to avoid owning a car that will make you poor. Professional checks at a few hundred dollars can save you thousands.
Stepping into a top-class 4.0-litre Sovereign is unlikely to cost more than $20,000, with basic XJ6 versions $5000 less.
VALUE RANGE: Jaguar (4.0 Litre Sovereign)
Fair: $5000
Good: $10,000
Excellent: $18,000
(Note: exceptional cars will demand more)
Buyer's Checklist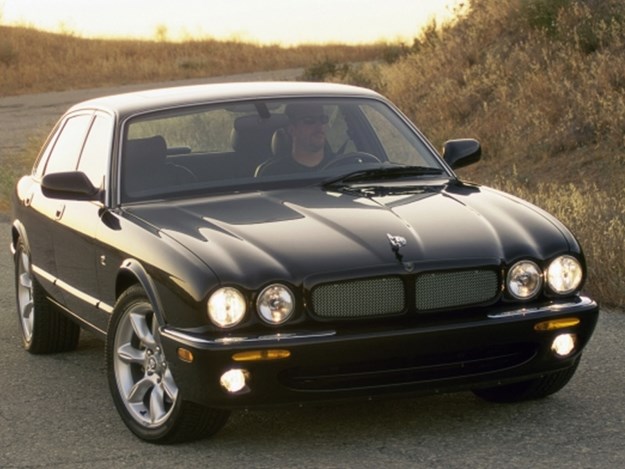 Body & chassis
Rust isn't an endemic problem for these Jaguars unless they are personal imports that spent their early days running on salted winter roads. Look first at the boot lid, door skins and shells, wheel arches and sills. Investigate further if bubbling or filler are found. Deterioration of plated components will reduce the price a vendor can ask but this is more an issue of appearance than long-term durability. Bonnet struts fail so be cautious, but replacements only cost $45 per pair. Replacements for inoperative door handles cost around $350 each.
Engine & transmission
Early V8s suffered issues with timing chain tensioners, however these should all by now have been fixed and well-maintained AJ8 motors are very reliable. Coolant levels are crucial so before starting the car (make sure the engine is cold) check the coolant for discoloration and oil contamination. Any sign of electrical malfunction spells expensive trouble and evaluation by a professional is essential unless you are confident in your ability to assess complex electronics. Complete reconditioned engines might be available locally and can certainly be sourced ex-UK and for $4500-6000 plus freight. The transmission should shift quickly in both standard and manual mode. Slow engagement, vibration or noise mean $5000+ in rebuild costs and installation.
Suspension & brakes
The lighter V8 engine helps prolong front suspension life and shock absorbers should last 80,000 kilometres. A car that doesn't show clearance between the tyre and wheel-arch needs suspension work. The power steering is light and a little indirect by design, but noticeable sloppiness or leaks aren't acceptable. Rear shock absorbers work hard and most will by now have been replaced with uprated gas units. Brake discs and pads self-destruct quickly as well, but rotors and pads at $300 per corner ease the pain.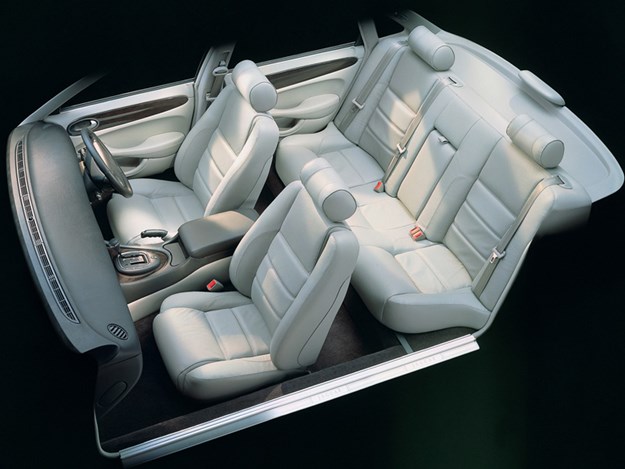 Interior & electrics
All of that leather and timber looks magnificent when new and but can be diabolically expensive to replace if neglected. Good news is that used XJ8 interior components (including very good sets of seats at under A$1500) can be found locally and in Europe. New seat adjustment motors are still being sold in the UK at A$170-200. Interior plastics suffer from sun exposure and can turn to powder in extreme cases so check before buying a car the price of new switches and control stalks. Make sure that the sunroof where fitted opens and closes without shuddering or noise. While it is open look at the tracks too for rust or damage.
1997-2003 Jaguar X308 specs
Number built: 81,300 (approx.)
Body: All-steel, integrated body/chassis four-door sedan
Engine: 3248cc or 3996cc V8 with double overhead camshafts and fuel injection
Power & torque: 216kW @ 6100rpm, 393Nm @ 4250rpm (4.0 litre)
Performance: 0-100km/h – 7.3 seconds, 0-400 metres: 15.4 seconds (4.0 litre)
Transmission: Five-speed automatic
Suspensioin: Independent with wishbones, coil springs, telescopic shock absorbers and anti-roll bar (f) Independent with multi-link location, coil springs and telescopic shock absorbers (r)
Brakes: Disc (f) disc (r), power assisted with ABS
Tyres: 235/50ZR17 radial
From Unique Cars #456, Aug 2021
Unique Cars magazine Value Guides
Sell your car for free right here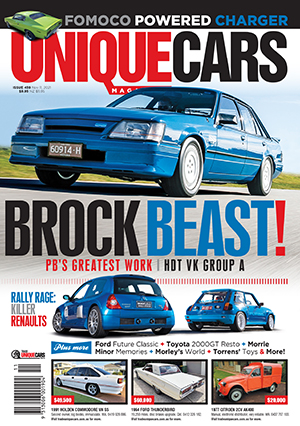 Subscribe to Unique Cars magazine for 12 months and save!
Australia's classic and muscle car bible. With stunning features, advice, market intelligence and hundreds of cars for sale.
Subscribe