Holden HQ-WB One-Tonner utility - Buyer's Guide
---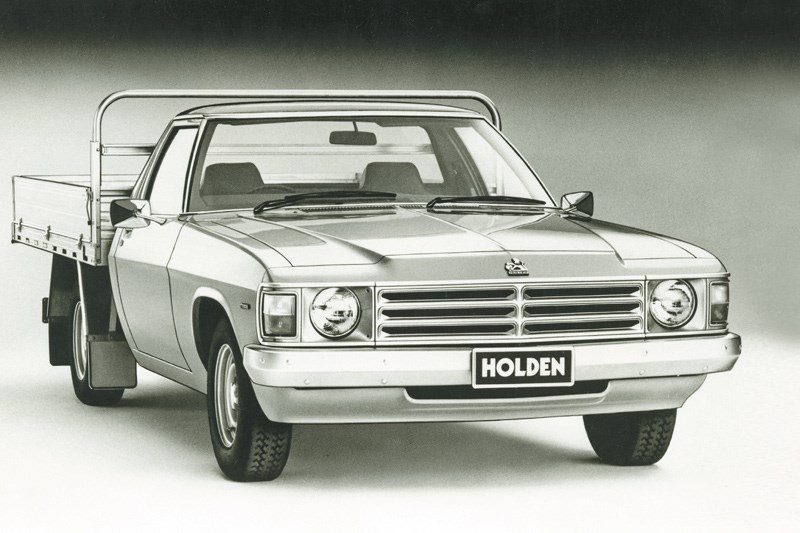 When a standard ute wasn't big enough the One-Tonner came to the tradies rescue
Throughout the 1970s, and a bit beyond, One Tonne Holden utilities (aka 'The Tonner') were king of Australia's commercial vehicle world. Today as a workhorse and plaything they remain universally loved and instantly recognised.
Today's market divides into stock and modified with some blurring of the boundaries. Here we aren't talking about six-cylinder cars that have been converted to V8 power or acquired front panels from a Statesman. Top-quality, show winning Tonners will have absorbed a fortune in build costs and can sell for more than $50,000. However, this is a fickle and competitive market and all that's needed to diminish long-term value is a poor-quality respray or some nasty fibreglass body embellishments.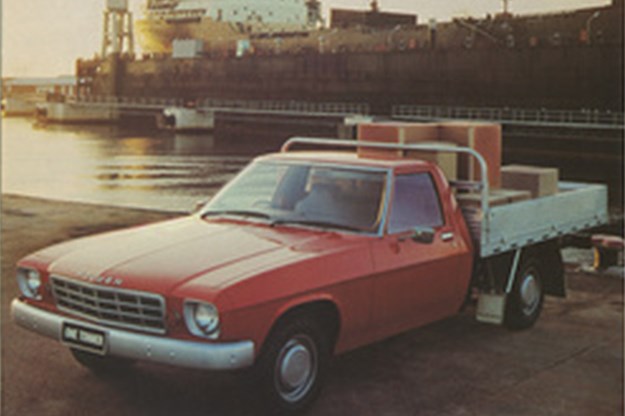 The Tonner in original form used front sheet metal that was similar but not entirely identical to the HQ passenger range. Unlike the wagon-based pickups, these were sold as a cab/chassis and sat on a super-tough chassis with leaf rear springs instead of the passenger models' coils.
| Reader Resto: 1973 Holden Belmont One-Tonner
Luxury wasn't a priority, so electric windows and power steering were rarely fitted. The occasional one will come with an under-dash air-conditioner and some owners have fitted bucket seats in place of the standard three-seat bench.
Most were built with 3.3-litre six-cylinder engines, however 4.2 and 5.0 litre V8s were available. Slipping a Liquid Petroleum Gas tank under the tray wasn't difficult and LPG-equipped utes will save up to 30 per cent in fuel costs.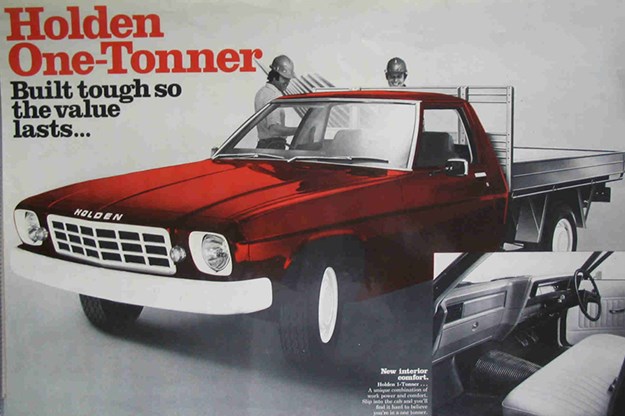 WB versions were launched in 1980 to maintain Holden's grip on the commercial vehicle market once the Commodore arrived. Later versions almost always were six-cylinder and WB V8s available only via special order.
| 2021 Market Review: Holden HQ-WB utility/van/One-Tonner
Three-speed manual transmission was standard, with a four-speed floor shift or Trimatic automatic as options. Some manual versions will by now have been modified to accept five-speed Toyota gearboxes which further improve performance and economy.
A limited slip differential was optional but a desirable addition because rear wheel grip when unladen is marginal.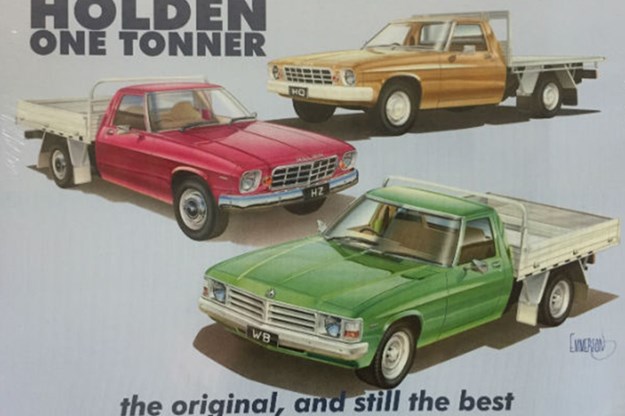 The majority of new Tonners were sold with dealer-sourced alloy trays and some retain that original tray to this day. Timber trays without sides are popular with owners whose utes have retired from serious work, while others will add a 'lazy' extra axle and equip theirs as a two-tonne tipper.
Demand ensures that even early and untidy vehicles will command decent money, so expect to pay $10,000 for a metal-tray six-cylinder in ordinary condition. Investing around $25,000 buys a late-1970s model in excellent condition with V8 power with highly modified examples at double that sum.
Mechanical woes depend on which engine is fitted and distance travelled. Some of these hard-working Holdens are on their third engine and have clocked a million kilometres. Phenomenal klicks can also contribute to some alarming body issues and a Tonner that rattles and creaks noticeably is best left alone.
VALUE RANGE: Holden One-Tonner (4.2 V8 Auto)
FAIR: $9500
GOOD: $17,500
EXCELLENT: $25,500
(Note: exceptional cars will demand more)

BUYER'S CHECKLIST
Body & chassis
Although built in huge numbers, good front sheet metal for a One Tonne Holden is becoming difficult to find and sets of Premier or Statesman front panels which once were the preferred replacements if a Tonner was damaged are almost unobtainable. Reproduction doors, mudguards and the bonnet are available but check around windscreens, the wheel-arches, cabin floor and lower firewall for rust because repairing these areas is complex. The chassis is solidly built but still check for rust and cracked welds. Front bumpers cost around $750 new in chromed steel or $200 for painted fibreglass.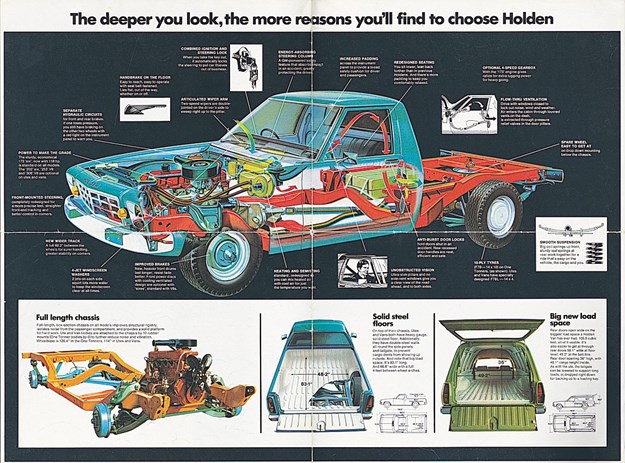 Engine & transmission
If a Holden motor isn't blowing blue smoke from the exhaust, steam from the radiator or dripping constantly from the rear crankshaft seal it will usually keep going for yonks. When a six or V8 does need a rebuild, parts are easy to find and most are remarkably cheap. V8 Tonners will sometimes have later-series engines with electronics that never appeared in the originals plus fuel injection. For simplicity, a lot of owners will prefer the old faithful '308' fed by a four-barrel. Three-speed column shifts can suffer worn linkages which are fiddly to fix so make sure the lever doesn't drop out of 2nd slot under hard acceleration. One tonne utes with the four-speed M21 manual are scarce but the more common Trimatic auto transmissions easily handles the output of a V8 and is cheap to recondition or replace.
Suspension & brakes
Suspension in hard-working vehicles like these takes a pounding and many owners never bother to replace springs or shock absorbers. Some will have been modified with shortened coils and harsher front-end bushings affecting ride quality and steering effort unless power steer has been installed. Even on a flash looking modified example, give the wheels a wiggle and the front end a 'bounce' test. Anything needed to rebuild a Tonner's suspension is still available and cheap. Same with worn brake drums with new ones including shoes and springs at around $300 per pair.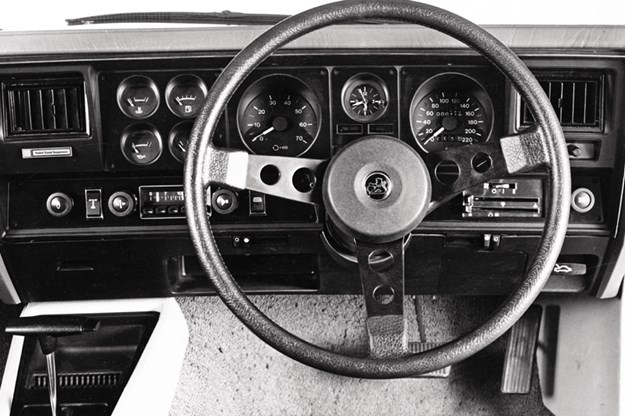 Interior & electrics
The HQ interior is basic and durable however seats haven't been revamped or replaced after almost 50 years of use will likely suffer flattened foam and split vinyl. Bucket seats in place of the standard bench are a bonus. New vinyl covers for bench or bucket are available, so are door cards, new handles and winders and most of the dash controls. Indicator stalks for pre-HX models are becoming hard to find so make sure the indicators work and the switch hasn't been glued together. New headlight and wiper switches are still available at $45-65 each. Factory air-conditioning in a Tonner is rare but worth having, even if you need to spend money making it work reliably.
1972-1984 Holden HQ-WB One-Tonner utility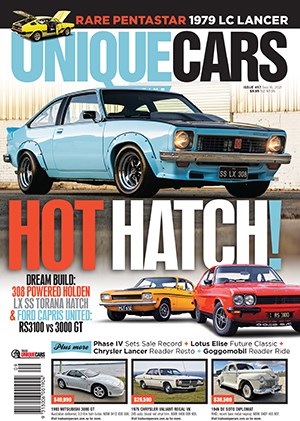 Subscribe to Unique Cars Magazine and save up to 42%
Australia's classic and muscle car bible. With stunning features, advice, market intelligence and hundreds of cars for sale.
Subscribe