1984 HDT Magnum - Buyer's Guide
---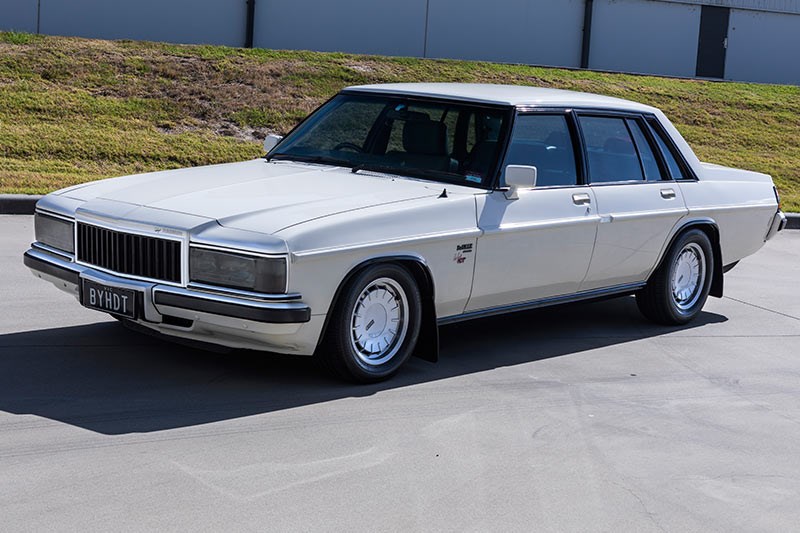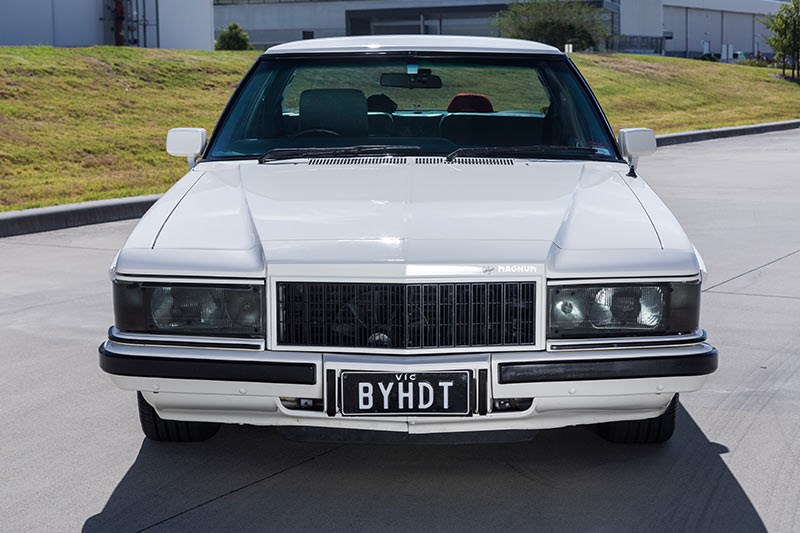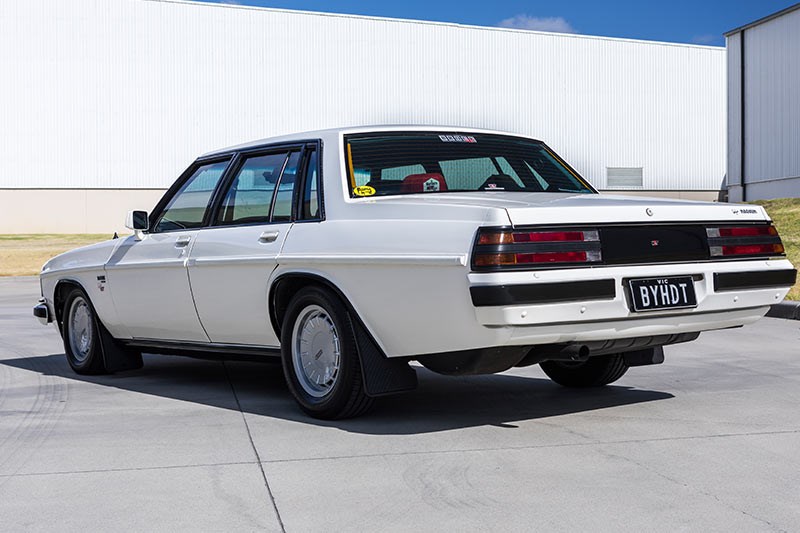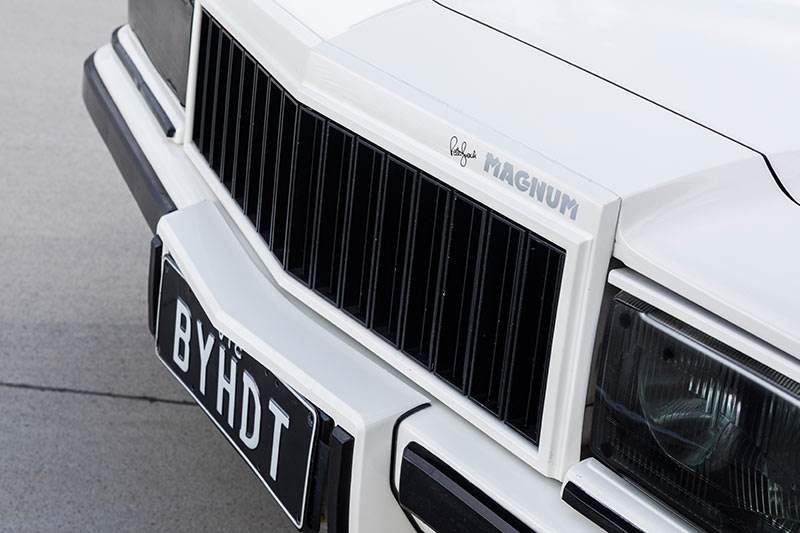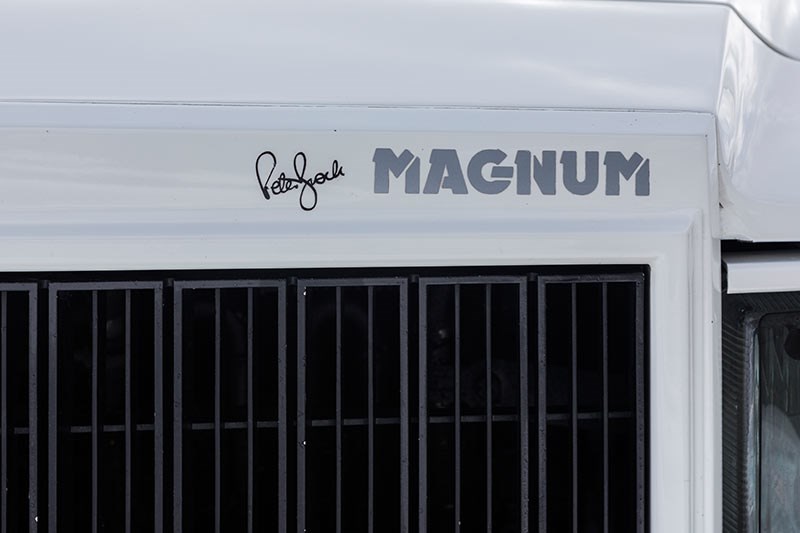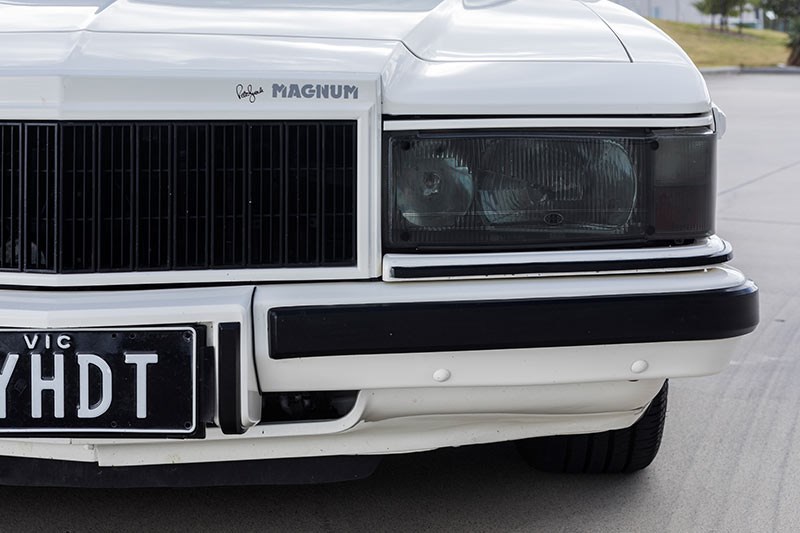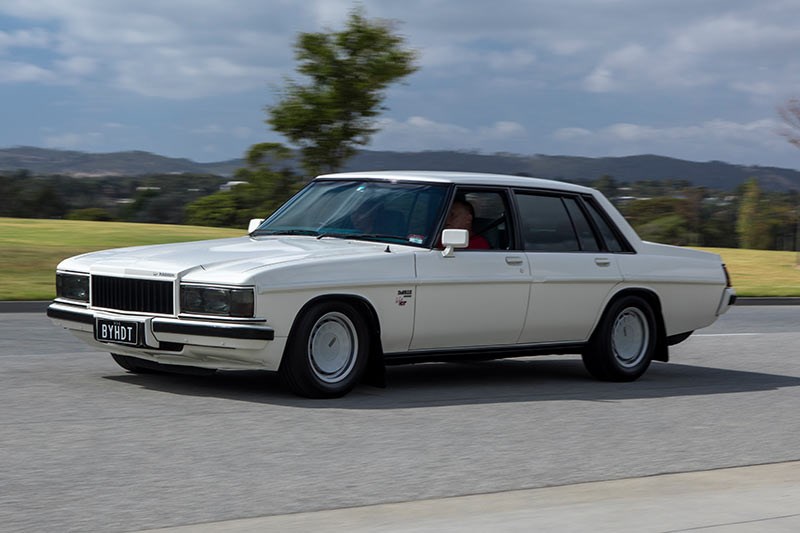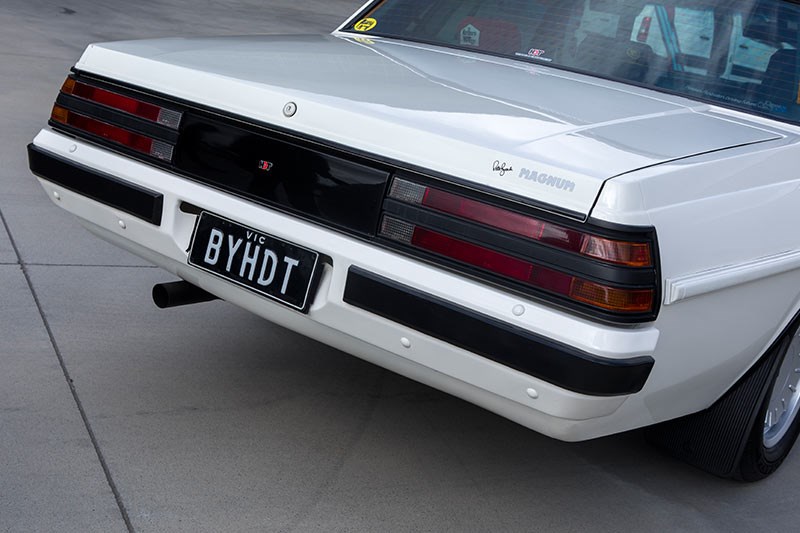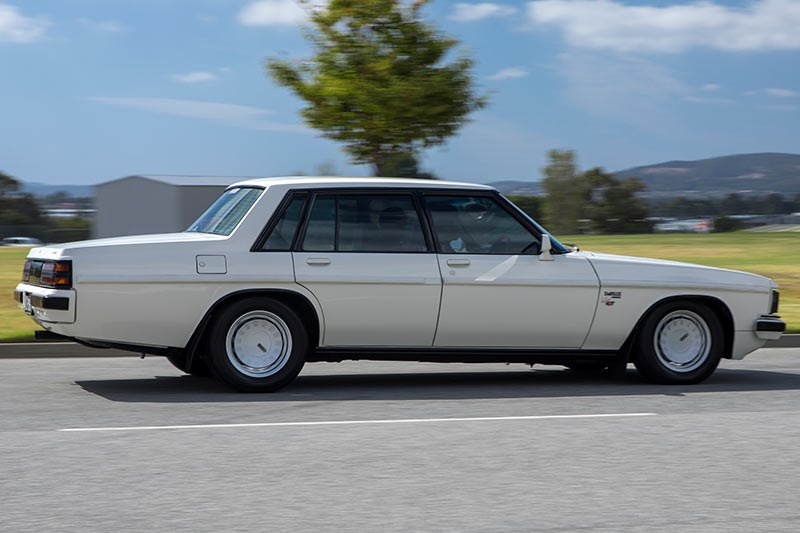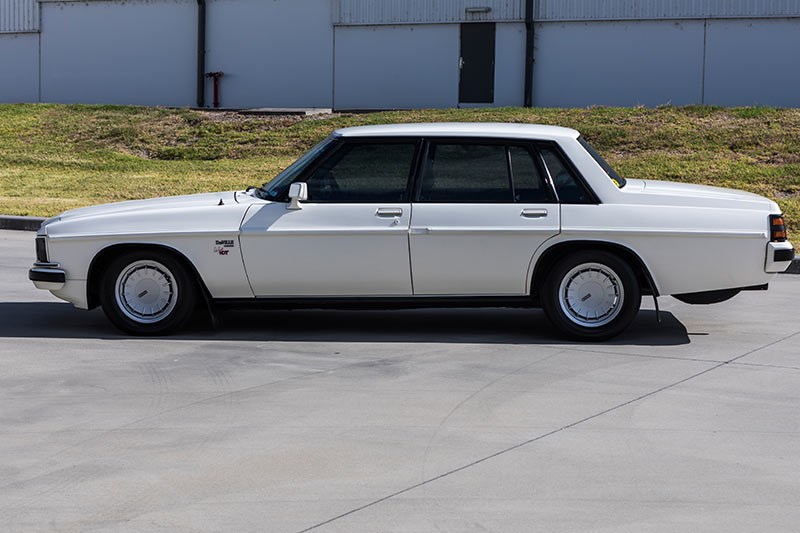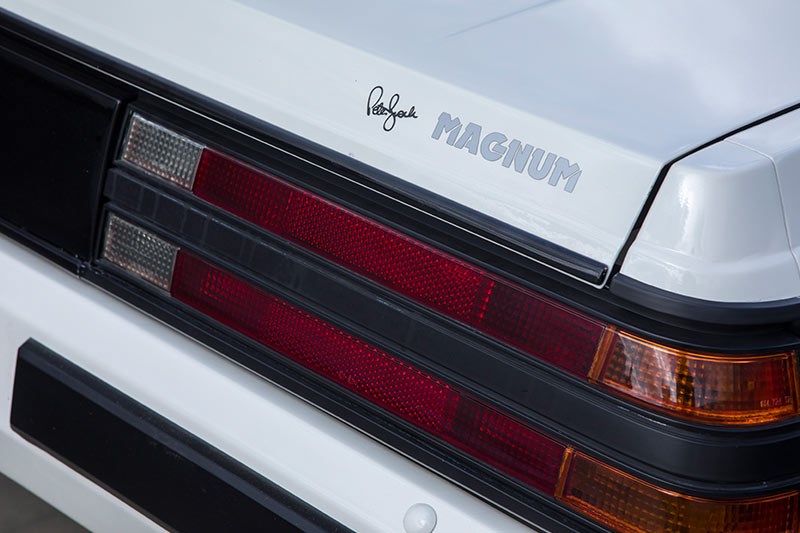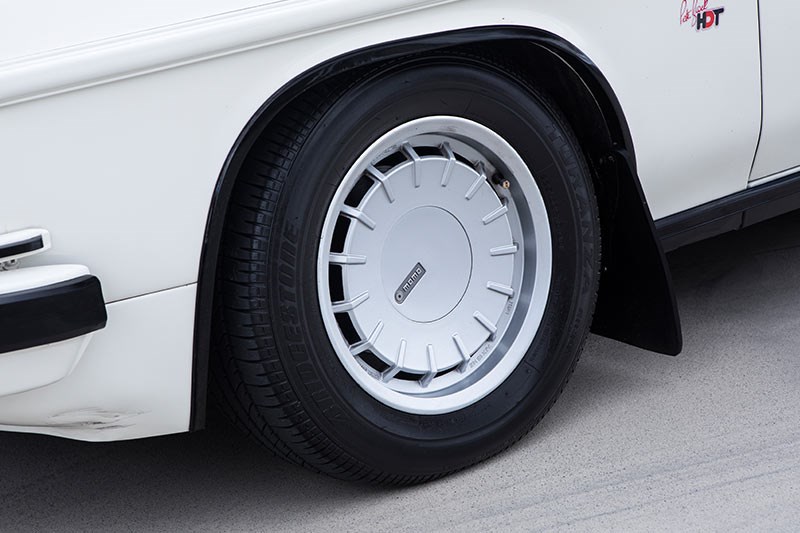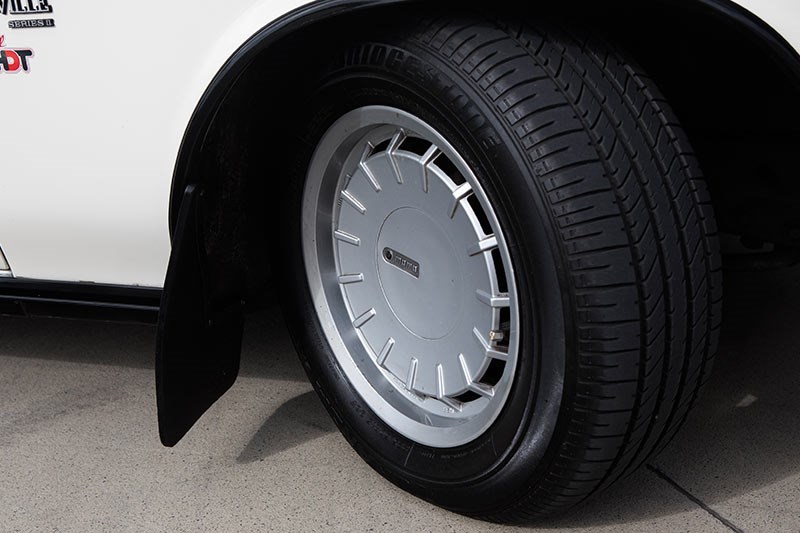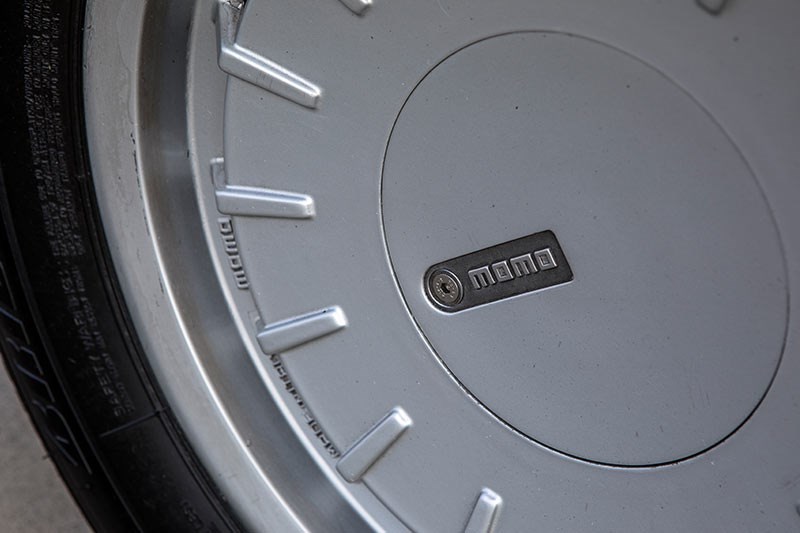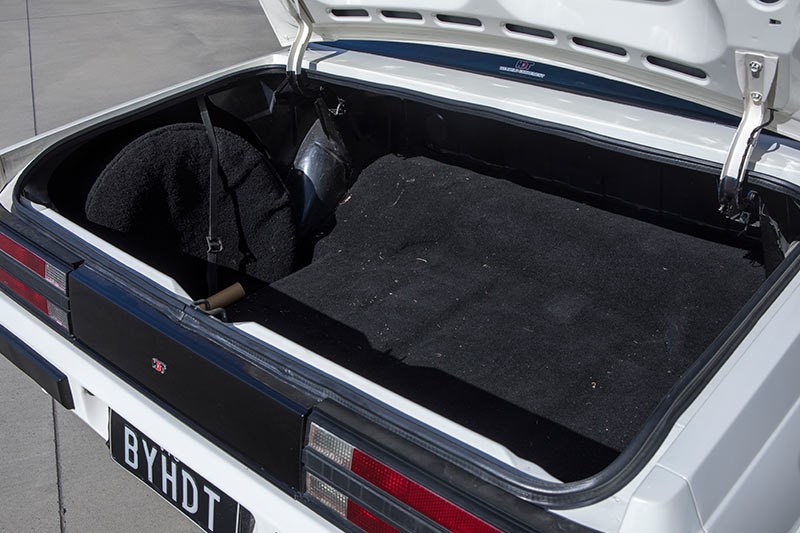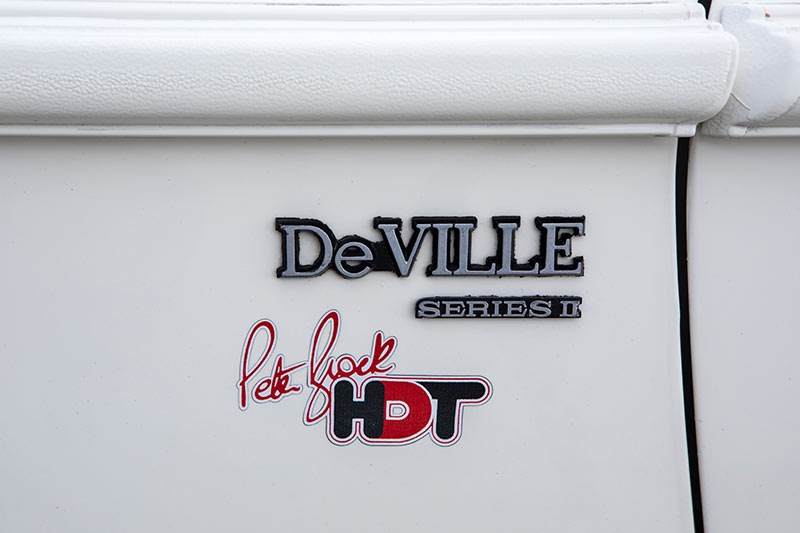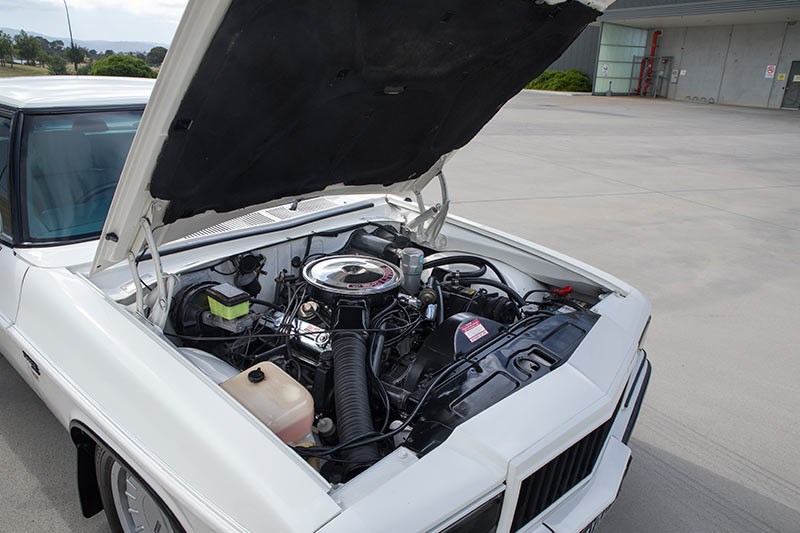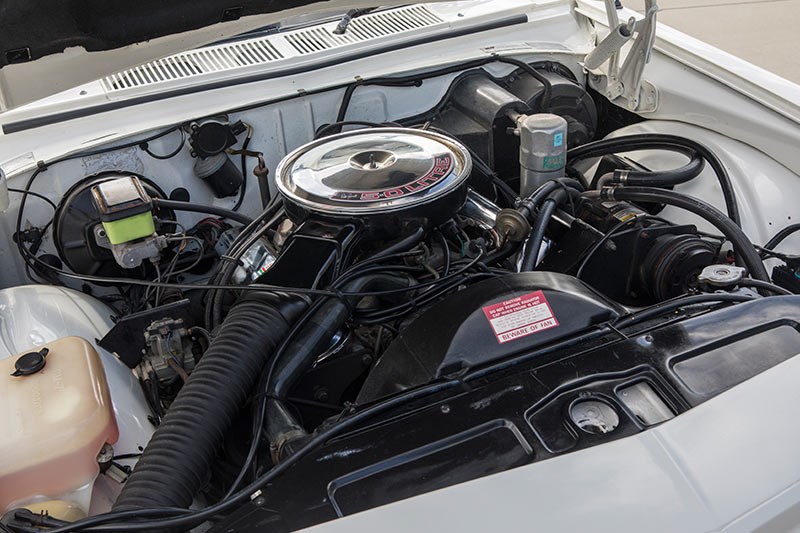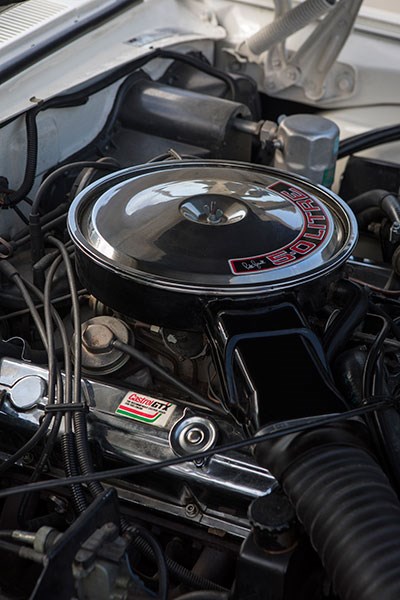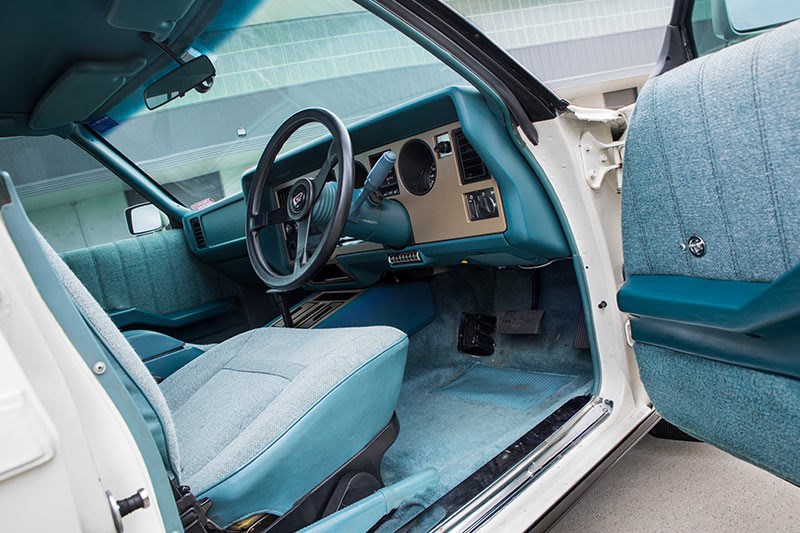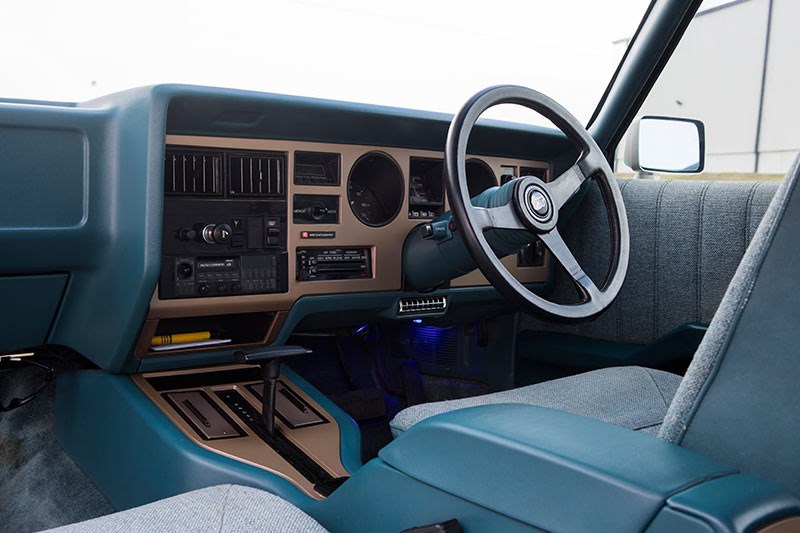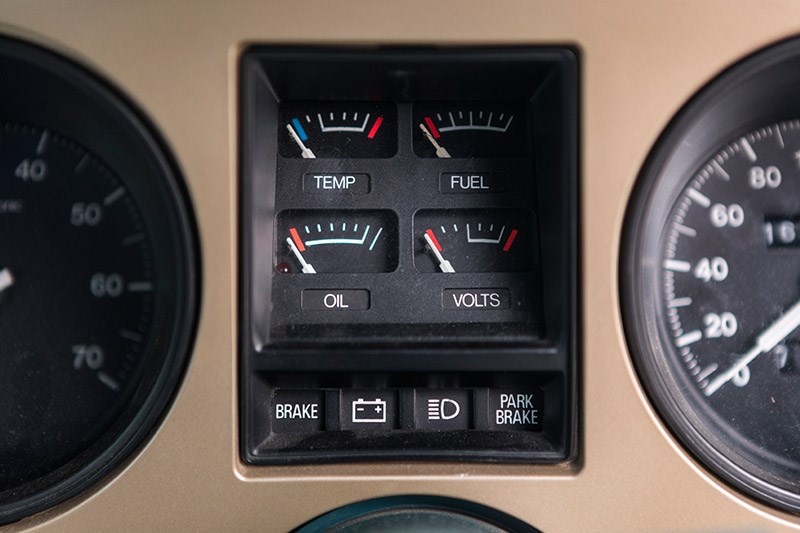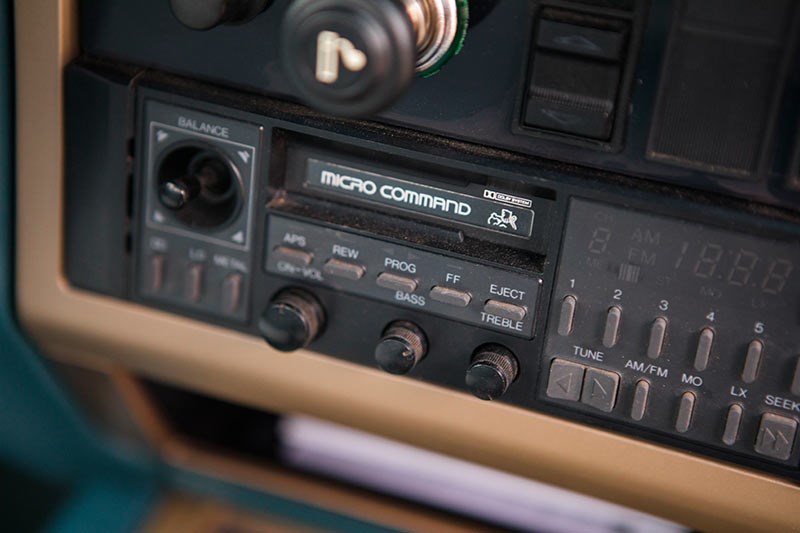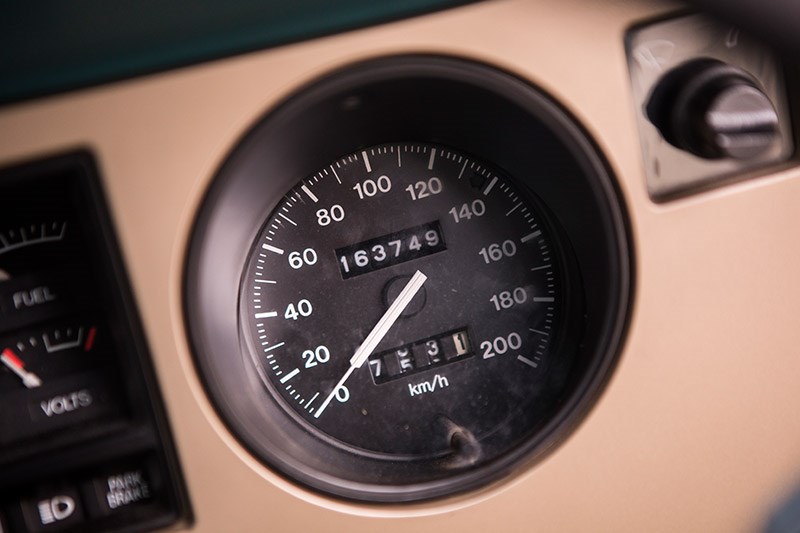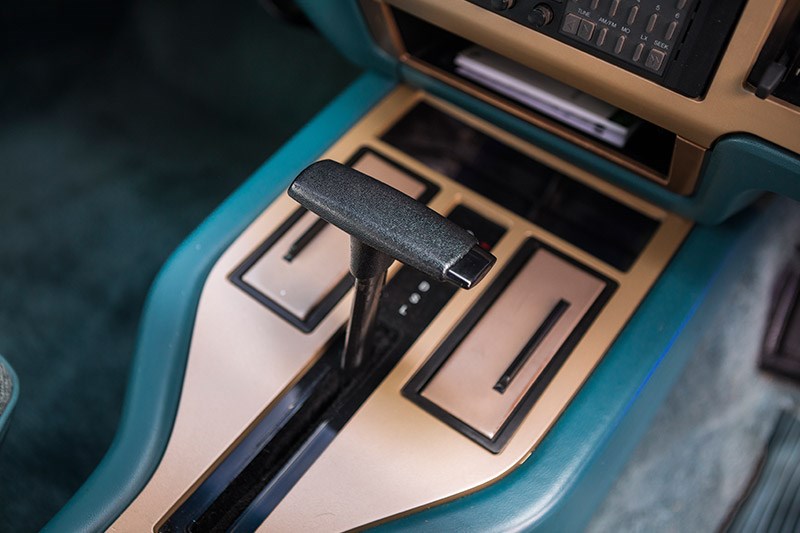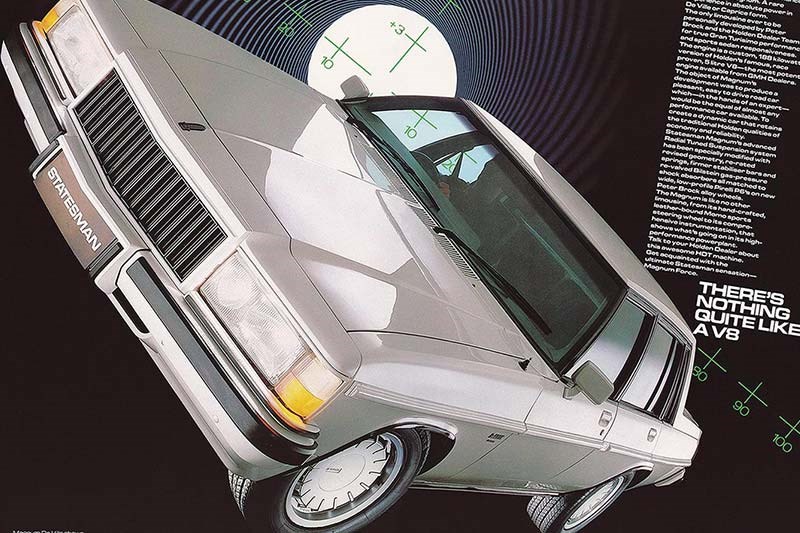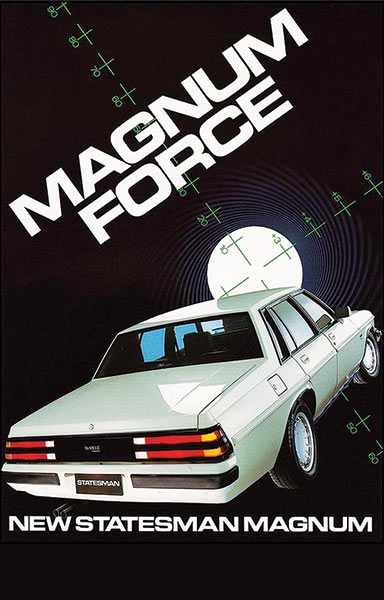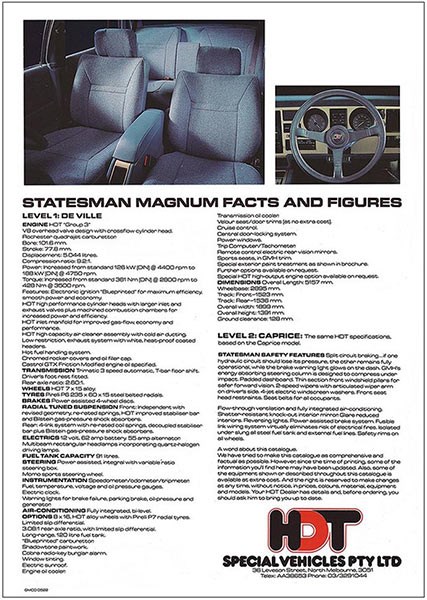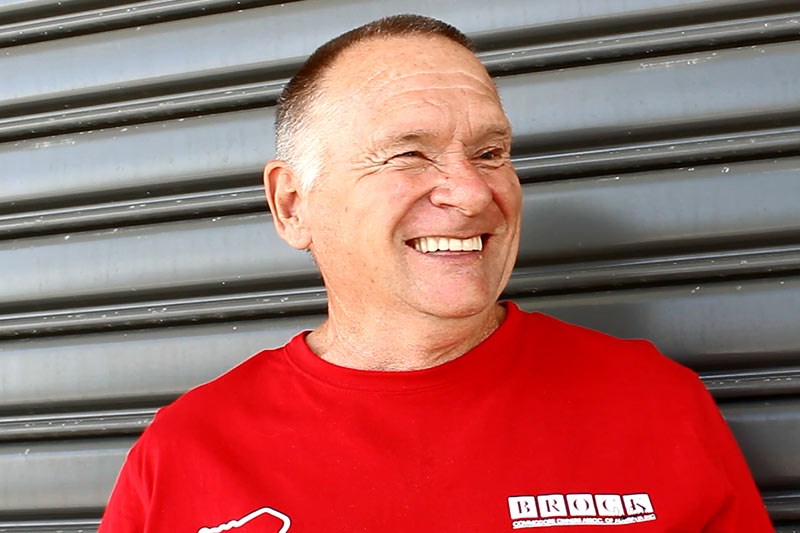 It's one of the joys and frustrations of buying a car like an HDT Magnum: trying to work out exactly what's underneath the paint and how many were made
The thing is that HDT, at the stage this monster was built, could and would build whatever your little heart (and wallet!) desired. So whatever Magnum you own, there's a good chance it's just a little bit different to the one that came after it. We're not talking production lines here.
What's a Magnum? Essentially Brock's take on a high-performance luxo tourer. Something that would comfortably cross the continent.
A Holden WB Statesman in DeVille or Caprice form was the starting point. From there HDT would and could do some minor upgrades, but to get the prized HDT build plate you needed to go at least with the suspension and engine modifications.
| Brock-built: The Brock car enhancement legend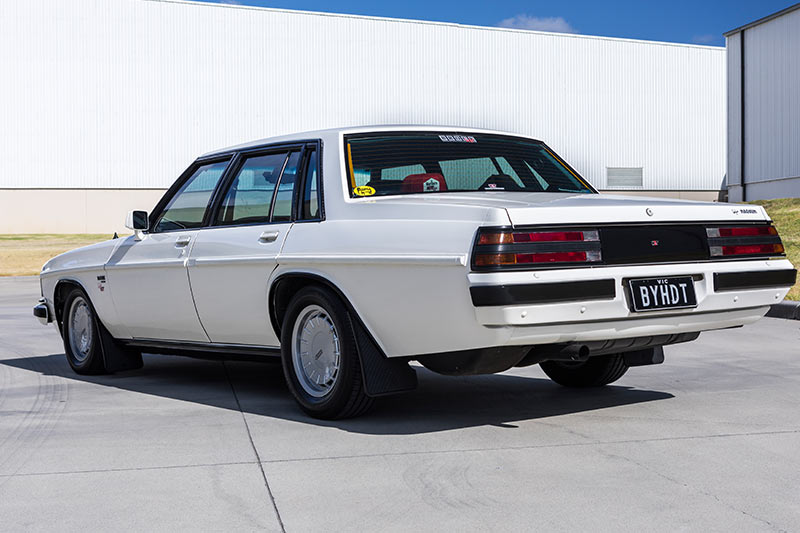 Exactly how many were built is open to conjecture. HDT's current owners say the number is under 100, while we're hearing under 120 from other sources. 'Not a lot' is correct.
The car you see here is a very good example of what you'd get if you went the 'full monty' with the HDT catalogue. To start with, the 5.0lt engine was upgraded to Group 3 specs, which meant a huge 50 per cent lift in power from 126 to 188kW (169 to 252hp).
That was achieved with a Quadrajet carburettor ('blueprinted' if you ticked the appropriate option) mated to a cold air intake, a different inlet manifold, bigger valves, altered combustion chambers and a 9.2:1 compression ratio. The transmission was a beefed-up Trimatic and you probably would have been well-advised to run the optional transmission cooler and perhaps the engine oil cooler as well. To cap it off, you could specify a 3.08 ratio limited slip diff, which is on this example.
| Review: 1987 HDT Director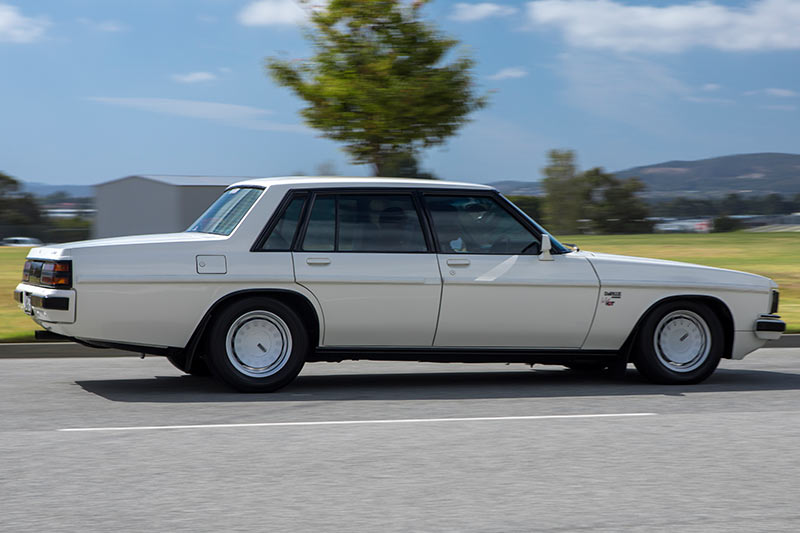 As for the chassis, that received a lot of attention, too. The whole car was lowered substantially, and fitted with reworked Bilstein dampers, different rate springs, beefier roll bars, all in addition to altered geometry. That was completed with a Momo steering wheel.
The car also sat on (assuming you ordered them) 16 x 8-inch alloy wheels, running Pirelli P7 rubber.
As for cosmetics, you could mix and match whatever Holden offered across the Statesman range, while HDT could add its own touches such as changing the brightwork for colour-coded trim plus tinting for the windows and lights.
| Reader Ride: HDT Caprice Magnum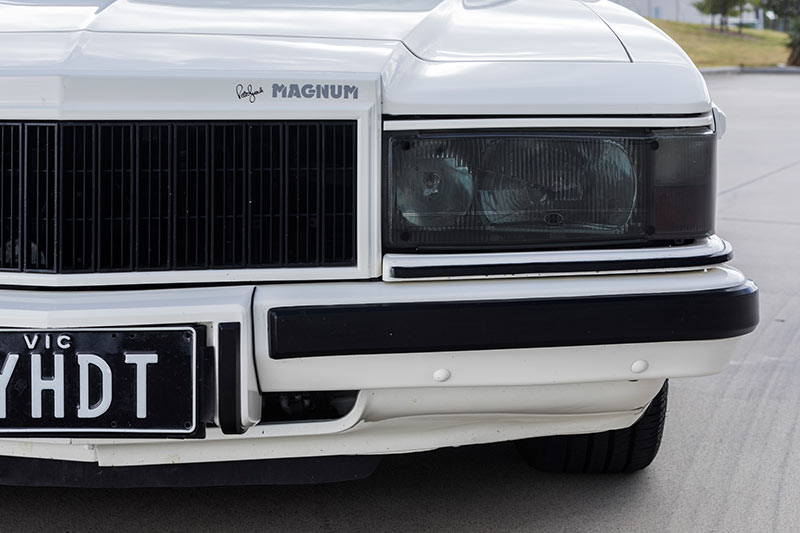 Fully kitted-out, you could easily end up spending mid $30-thousands on what would undeniably be a very special car. It was also about half the price of a house!
The example you see here belongs to Neil Peck and has proved to be an award-winner at assorted shows, not least of which was last year's huge Brock anniversary gathering at Mount Panorama and run by the Brock Commodore Owners (bcoaa.com).
Neil's search for this car began some time ago. "I've got a couple of friends who own Magnums," he explains. "I decided I wanted one. I hunted around for quite a few months, rang the guy about this car, which was in Queensland, got all the history, and rang his mechanic. We did the deal over the phone. Within a week it was at my house. That was 10 years ago."
| Review: HDT Monza V8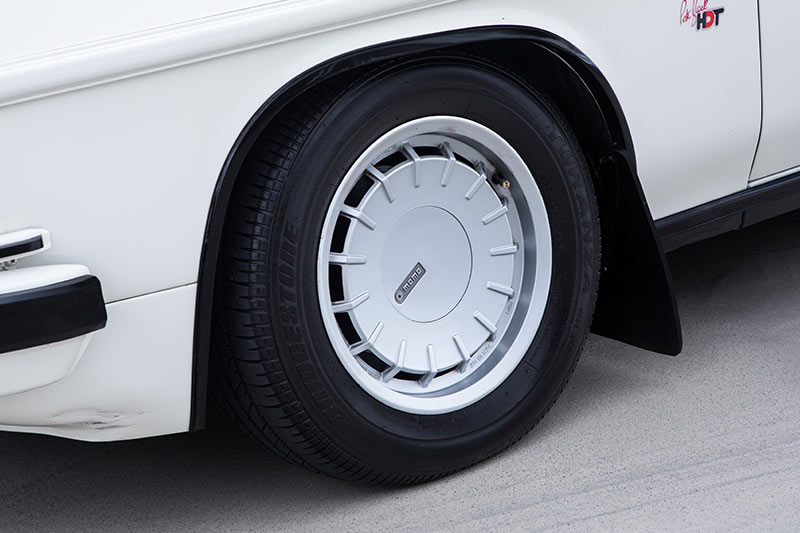 The Magnum turned out to have a great history. It was ordered as a showroom display car by Zupps – then and now a huge dealer in Brisbane – and came with pretty much all the paperwork you could hope for. For example, there's a copy of the sign-off sheet from Peter Brock, who took it for the test drive before it left the factory. "Good rig. Nice," he wrote.
Subsequently, the car's owner took it to the Brock Shop in Queensland to be serviced, where one of the service sheets was signed off by Phil Brock.
In case you were wondering, yes, the Brock touches make a welcome difference to how the car drives. We had a little steer of it after the photo shoot. For something that size from that era, it's an impressive rig. It points well and talks to you, keeps a nice flat attitude through corners and has plenty of grunt. You can well imagine that whoever first bought the thing would have been pretty damned pleased the first time they cut it loose.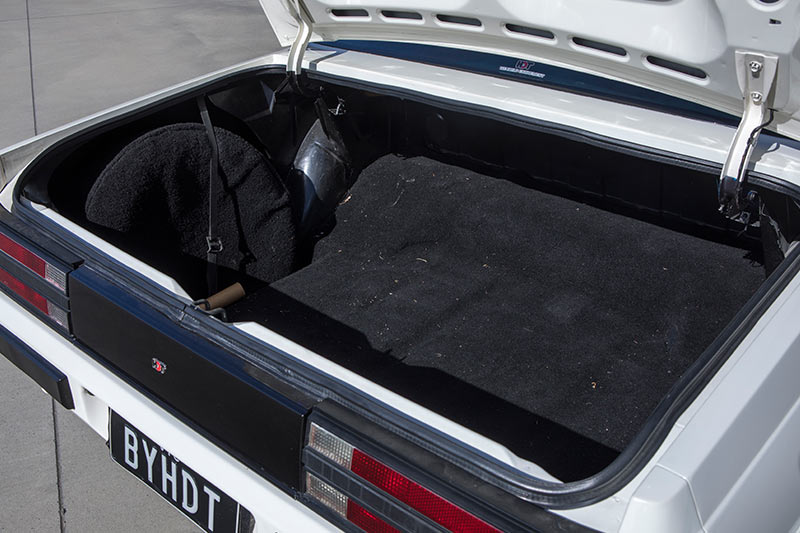 These cars only pop up on the market occasionally and there is a lot of variation from one to another. If you were in the hunt, you'd easily be looking at $30k as a starting point for a well-specced solid example that was in need of a freshen-up, and we reckon you would go a very long way north of that for a really good example. Will we soon see $50k? Quite likely...
HDT MAGNUM BUYING
- Cliff Chambers
The market for older vehicles runs on a diet of everything except logic. That probably explains why a car with the space, looks and scarcity of an HDT Magnum has throughout its life struggled to match the money easily generated by Commodore-based cars.
Without options – of which there were many – the WB Statesman Magnum in 1984 cost $26,500. Those based on a Caprice and loaded with extras could exceed $35,000.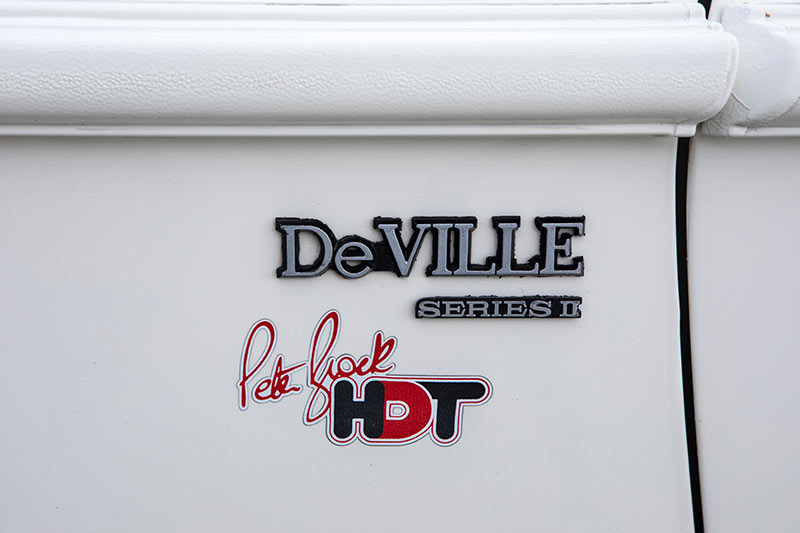 In 2005, just as HDT values were starting to spike, VK Group As were worth around $30,000 and Magnums $15,000. Four years later when the market had soared and slumped in the space of three years, Group As were still clinging on at $75,000 but a really good Magnum had moved minimally and was yet to crack $30,000.
Fuel costs cannot be an issue. Yes they are a big car and they use fuel but 18L/100km is probably realistic and most who buy a Magnum aren't going to use it more than a few times a month.
With only 100 or so made and the number of survivors unknown, the clamoring should get intense whenever a top-class car appears for sale. Seemingly it doesn't. A few fitting the description have been offered and we have yet to see a confirmed sale at more than $40,000. Bargain buying surely?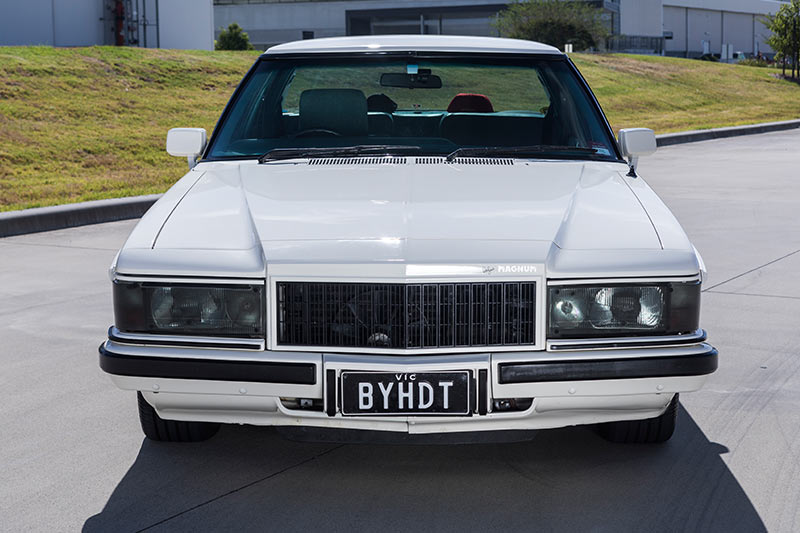 VALUE RANGE - HDT WB MAGNUM
FAIR: $15,000
GOOD: $25,000
EXCELLENT: $40,000+
(note: exceptional cars will demand more)
HDT MAGNUM BUYER'S CHECKLIST
Body & Chassis
Magnums received no additional rust protection and need to be checked like any other WB. Initially check window apertures, rear pillars, the boot lid and section between the boot and rear window, floors, door skins and around the sill garnish strips. Check the headlights for chips because one set of brand new lenses that appeared were priced at $340. The rear stone tray and fuel tank are vulnerable to impact damage, so have a good look underneath. Parts that are now hard to find include rear mudguards, the boot-lid, tail-lamp units and the grille. Kits of body rubbers cost around $1200, second-hand bumpers $300-500 each. Magnum decal kits are being remanufactured.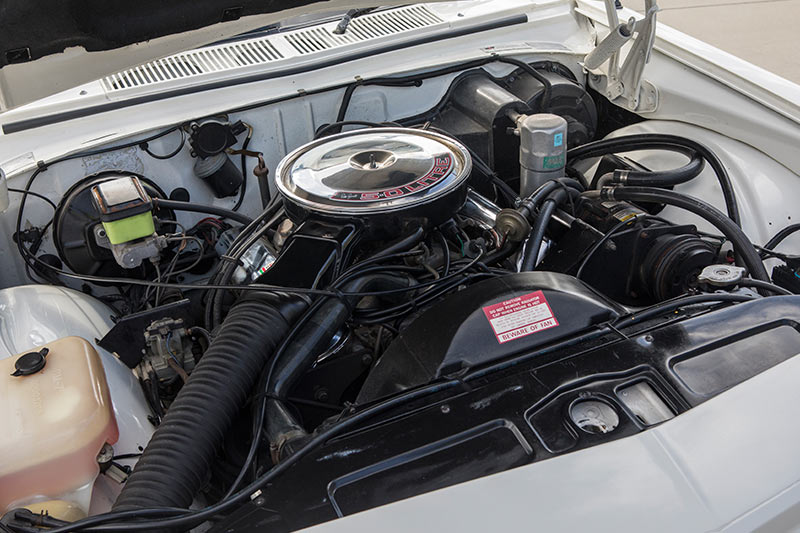 Engine & Transmission
These cars came generally with the same Group 3 V8 as the HDT VH Commodore. Alterations included modified cylinder heads and exhaust extractors but everything inside the engine is pretty much Holden; simple to obtain and repair. Oil leaks are common but only need immediate attention if it's really gushing out of a rear main seal. Look at engine and transmission mounts for cracks and perished rubber. New mounts at under $150 a set are worthwhile. Exhaust manifolds can leak and exhaust systems are prone to being crushed by speed bumps due to minimal clearance. The transmission is tough and cheap to fix if it does fail. Jerky upshifts are typical but a 'box that slurs changes or takes more than a second to engage gears is due for a rebuild.
Suspension & Brakes
HDT uprated the springs on Magnums and fitted Bilstein shocks so a car with its suspension in good condition should sit flat through corners. That was 30+ years ago though so saggy springs, leaky shocks and collapsed bushings may need replacing. Check the steering box mounting points for rust and cracking and the unit for leaks. Reconditioned p/s units cost over $1000. Brake rotors last up to 100,000 kilometres, with new ones at $150-250 per pair. 16-inch HDT alloy wheels are difficult to replace, standard Statesman alloys easier.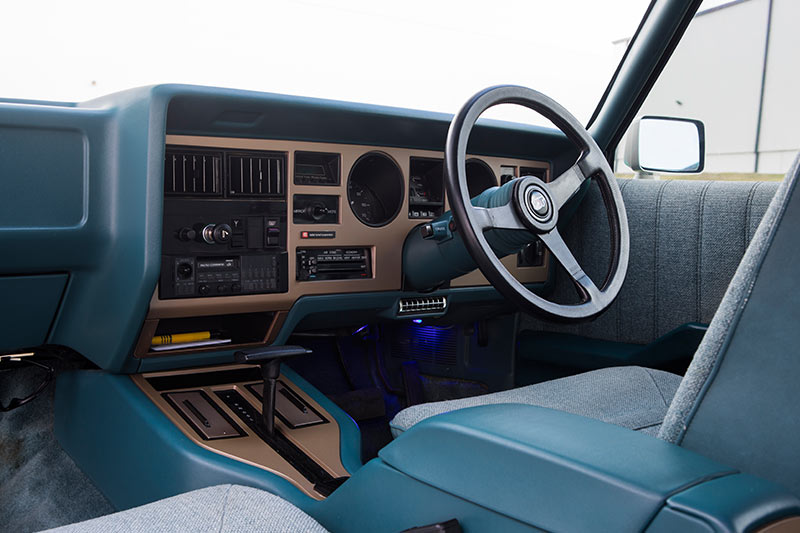 Interior & Electrics
These cars used normal Statesman or Caprice trim so no special HDT parts to source except the optional Momo steering wheel. Stock fabric used in WBs isn't all that common though and leather trim available in Caprice versions is expensive to replace. New carpet sets cost around $200. Dash 'veneer' is prone to peeling but good replacement dash sections have been sold for $150-200. Internal door handles break but replacements are available from $20 each. Make sure the electric windows move freely and without excessive noise.
1984 HDT Magnum specs
NUMBER BUILT: 100 (est)
BODY: All-steel, integrated body/chassis four-door sedan
ENGINE: 5048cc V8 with overhead valves & single downdraft carburettor
POWER & TORQUE: 188kW @ 5000rpm, 429Nm @ 3500rpm
PERFORMANCE: 0-100km/h:
9.4 seconds, 0-400 metres
16.7 seconds
TRANSMISSION: 3-speed automatic
SUSPENSION: Independent with coil springs, control arms, telescopic shock absorbers & anti-roll bar (f); live axle with coil springs, four-link location, Panhard rod, telescopic shock absorbers & anti-roll bar (r)
BRAKES: Disc front, disc rear with power assistance
TYRES: 235/60VR15 radial
Unique Cars magazine Value Guides
Sell your car for free right here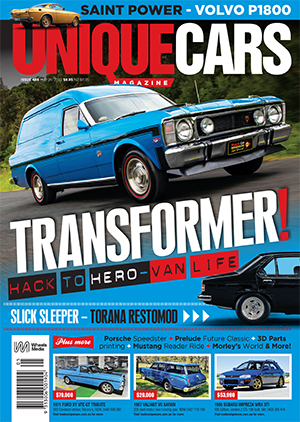 SUBSCRIBE TO UNIQUE CARS MAGAZINE
Get your monthly fix of news, reviews and stories on the greatest cars and minds in the automotive world.
Subscribe