HDT Monza V8 Review
---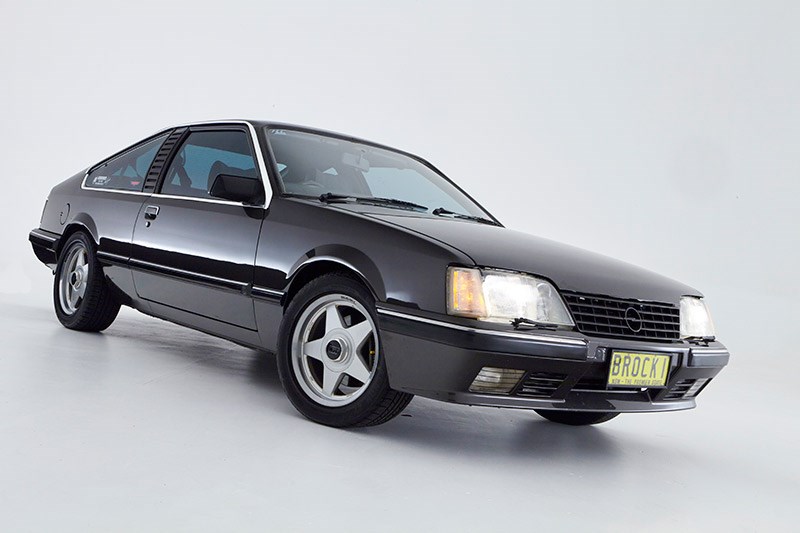 Flushed with the success of HDT's VC and VH Commodores, in 1983 Peter Brock built an exclusive high-performance two door hatch based on the Opel Monza. This is its story
HDT Monza V8
IT'S no secret that Holden's VB Commodore of 1978 was adapted from a European design. Heavily re-engineered for Australian conditions, it was based on Opel's V-car: the Rekord – designed as two and four-door sedans and wagons, with four cylinder power – but with the longer nose (and wheelbase) of the Senator that was a more upmarket four-door sedan with a 3.0-litre six-cylinder engine and independent rear suspension. There was also a premium two-door hatchback, badged Monza.
And that, folks, is the short story of how Peter Brock created the car you see here, the one and only HDT Monza V8.
In 2001, I was lucky enough to interview Brock about his HDT Monza V8 that was built in 1983/84.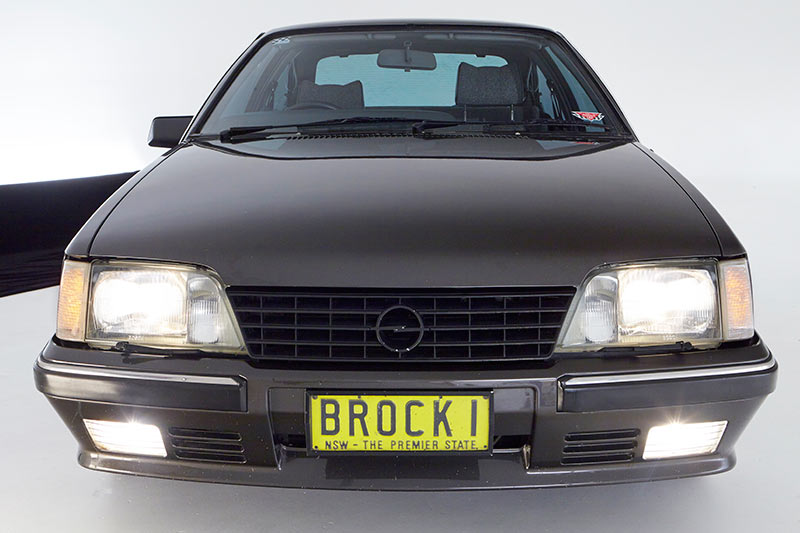 "There were two projects I wanted to do. One was the Opel Kadett," Brock began, referring firstly to the twin-cam hot-hatch version of GM's European small car and lifting the lid on two little-known stories of Aussie performance car history.
"I bought a GSi out with the two-litre engine and it was a weapon," Brock recalled. "We wanted to use that to take on the [Toyota] Corollas in the two-litre racing and two-litre rallying at the time, like at Bathurst and the [Australian] Rally Championship. I thought, 'yeah, this'll do the job,' and we actually type-approved it with the [required] side intrusion bars and everything else – we did the whole thing.
"And then Holden said, 'Nah, we won't do it.'"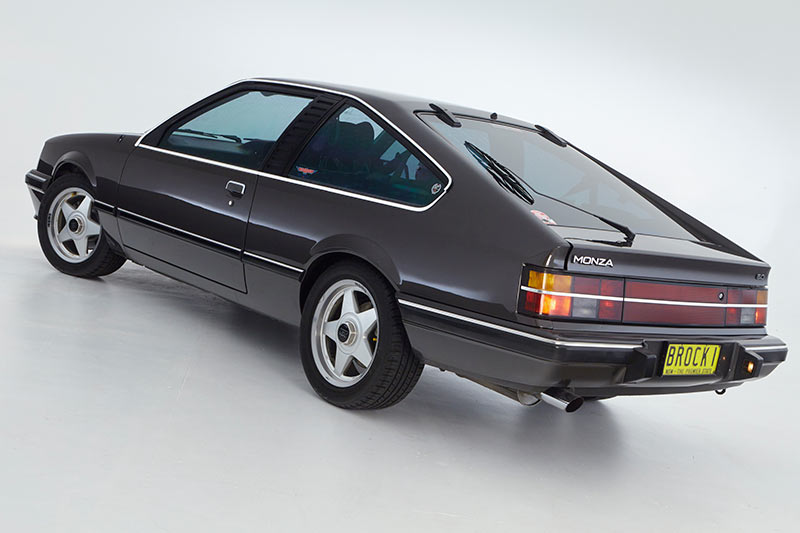 There's little doubt that decision was made because from late 1984, Holden planned to replace the rear-drive TG Gemini with Isuzu's Japanese front-drive design rather than the European Opel/Vauxhall that Brock had played with. From Holden's point of view, it was more than likely a matter of there not being any relevance in supporting Brock/HDT's motorsport endeavours for a car it wasn't planning to sell.
Another forward-thinking idea from Brock involved the Opel Monza, GM's German-made 3-litre six-cylinder powered premium hatchback.
"At the same time I bought that [Kadett GSi] I bought the Opel Monza," Brock explained. "I loved it. It was a very nice car, very well engineered. And I loved the look of it. This was a good looking vehicle."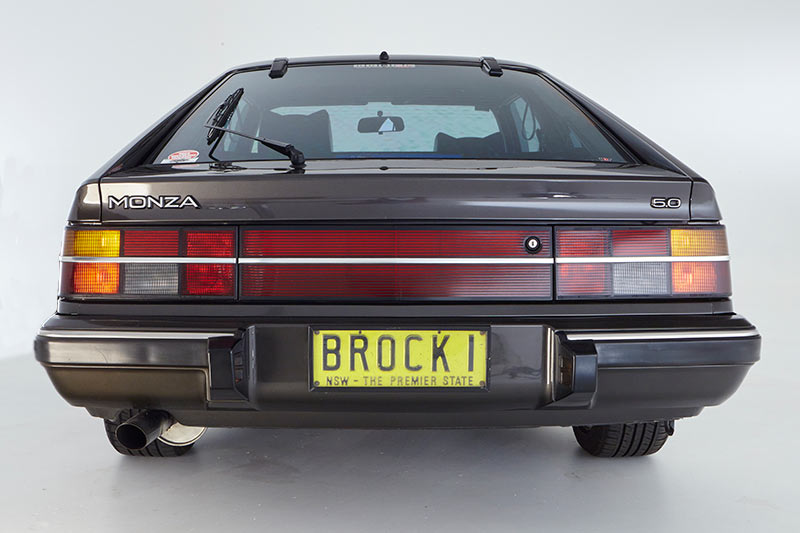 Peter had sampled the Opel Monza in 1981 when he went to Europe to race an Australian-entered Porsche at LeMans with Colin Bond and Jim Richards. Peter decided he'd like to combine Aussie high-performance V8 power and HDT's handling prowess in an executive-style premium hatchback with European style and substance.
With the Monza's styling originally shared with the VB Commodore, by 1983 Opel had given the Monza a smoother nose, with a lower bonnet and more shapely headlights, and integrated bumpers. There was also a new dashboard.
But the underlying componentry was just about identical to the previous model, which meant it remained a close match to the Commodore. That meant Brock and his HDT crew could easily replace the Monza's's original front cross-member, engine and steering with higher-performance parts sourced from the HDT-fettled Holden Commodores. So Brock installed a grunty Group Three-spec 5.0-litre V8, teamed with Borg Warner's new T5 five-speed transmission from the Corvette – and soon to be optional on the HDT cars – rather than Holden's M-series four-speed boxes.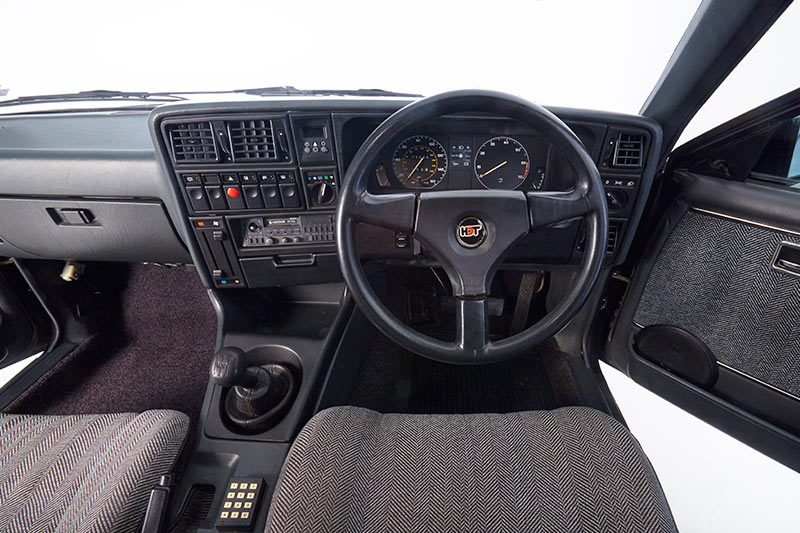 Brock upgraded the front brakes, too. The calipers were a new design – also used on the Corvette – working over larger vented front discs. Ironically, the calipers were manufactured by PBR in Melbourne and exported to the USA. Holden intended to use them but in 1983 when Brock was mapping-out his Monza, these components were more than three years away from their Aussie debut under the VL Commodore Turbo.
The last part of the HDT muscle-hatch matrix was Opel's independent rear suspension that, although of a quite conventional semi-trailing arm layout similar to that used under lots of vehicles – from VW Super Beetles to Datsuns to BMWs – was to be steeped in controversy a few years later when, against Holden's wishes, Brock installed it under his HDT Director…
With the first HDT Monza V8 completed and given rave reviews by both Wheels and Modern MOTOR magazines at the time, Brock reckoned his HDT Monza V8 was a project worth pursuing.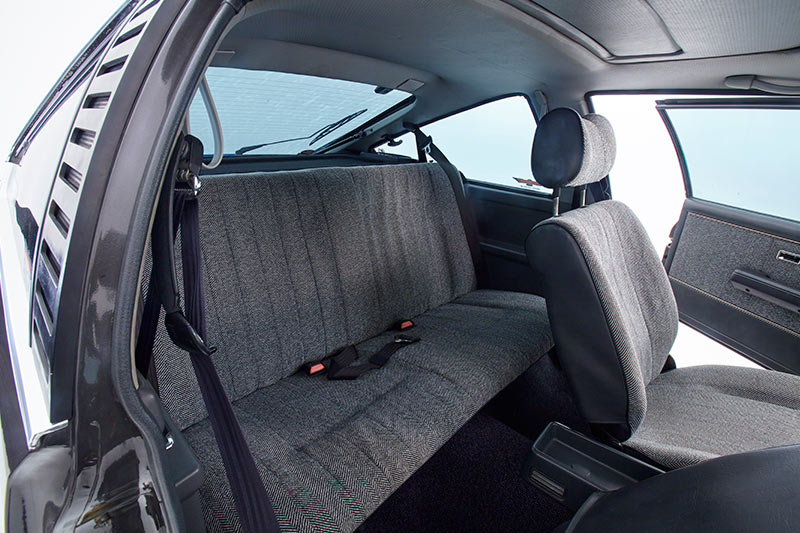 "I ended up going to Opel and organised how to buy the car in semi-finished condition," he continued of his Monza mission. "It was a very old assembly line they were doing the Monzas on, in Russelsheim [Germany] and it was a double-storey job.
"I walked along the assembly line and we realised that at one particular point [on the line] it had the fuel tank in it; it had no diff or engine or trans but it was fully trimmed.
"So we said, 'Right. As it turns around the corner here, we'll pull the car off the line and put it in a box and we're cooking with gas!
"We could buy the rear end complete (separately – as it was not yet installed in the Monza shell where Brock planned to intercept the production process) with the tail shaft, but we didn't need gearboxes, didn't need engines. And the landed price in Australia would have been very cheap. We were set. From memory, the cost of getting the trimmed body shell, with the dash in it; no engine, trans, radiator; ready to accept all the Commodore mechanicals – was about $14,000.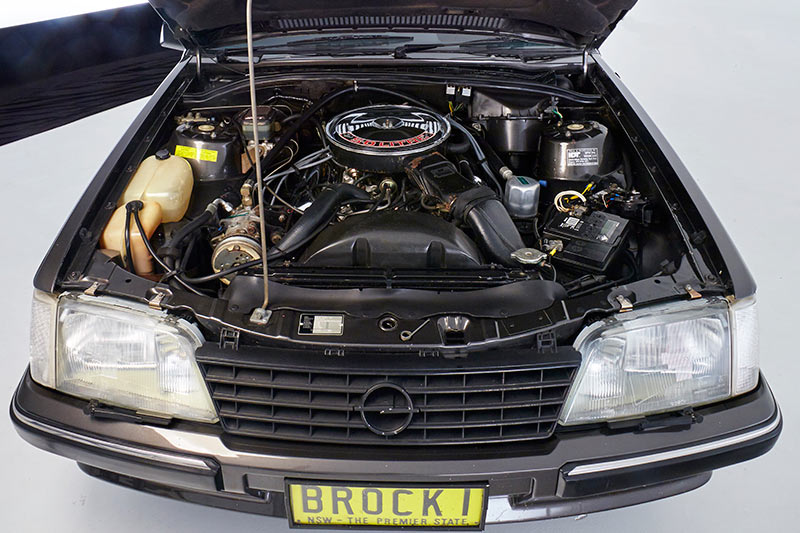 "I said 'Right. We can probably get this car to market for about $30-$35,000 – about $8000 more than an SS at the time; it wasn't a lot more than the SS. We could've done it. It would have been way below any two-door Euro, even if the dealers had put some more fat in it and made them 37; with a nice five-litre in it, T5 gearbox, Corvette brakes on the front – which was something the Holdens didn't have until years later.
"Anyway," and I remember Peter's smile fading a little at this point in our conversation, "It was one of those marketing-type decisions where someone said 'No'. I don't know who it was. It was someone at Holden.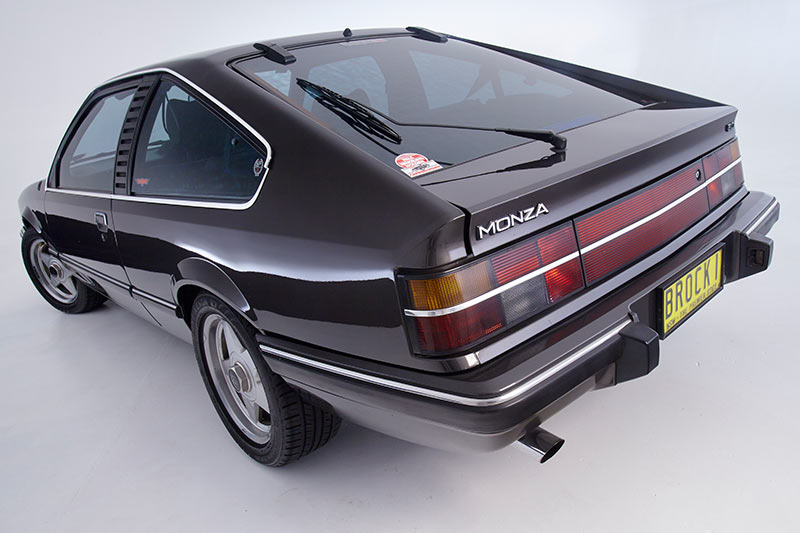 "I think it was the threat it was perceived to have to the Commodore line. I always saw it as an enhancement."
Given the green light, it's anyone's guess as to where the lovely Monza could have positioned itself in the pantheon of Australian performance cars. Near the pinnacle, most likely.
Unique Cars magazine Value Guides
Sell your car for free right here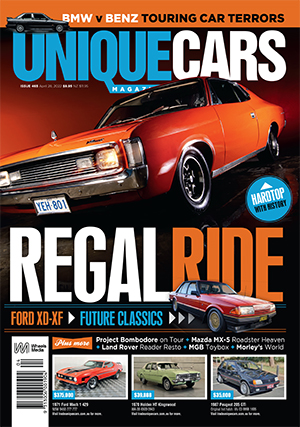 SUBSCRIBE TO UNIQUE CARS MAGAZINE
Get your monthly fix of news, reviews and stories on the greatest cars and minds in the automotive world.
Subscribe