HDT Monza Review
---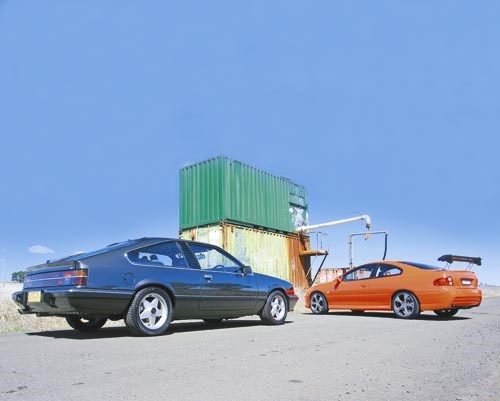 HDT Monza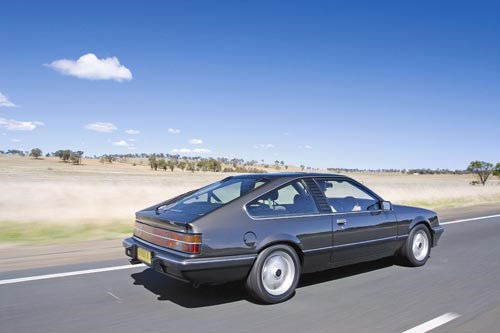 HDT Monza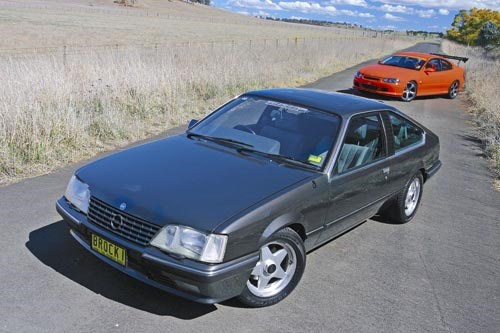 HDT Monza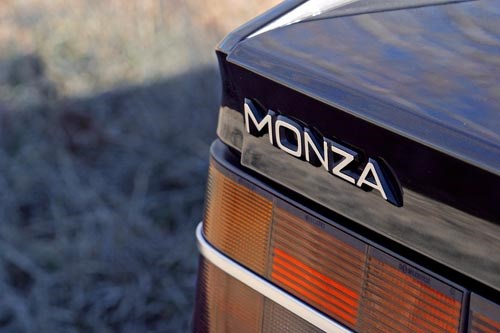 HDT Monza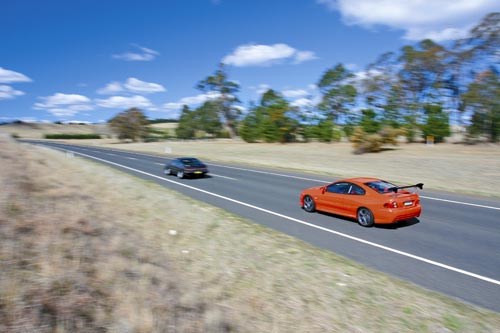 HDT Monza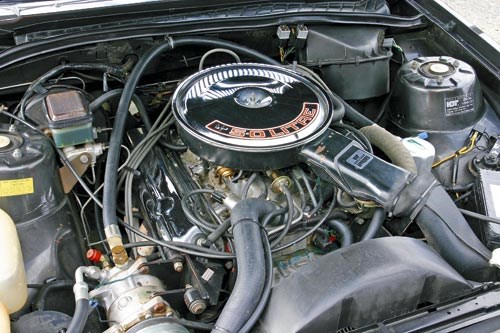 HDT Monza engine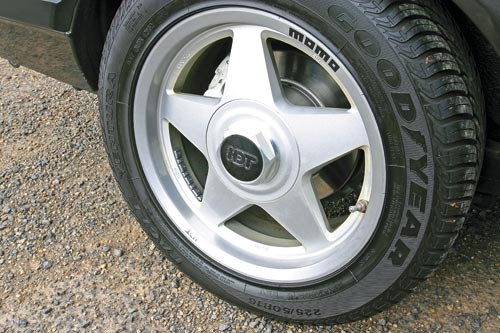 HDT Monza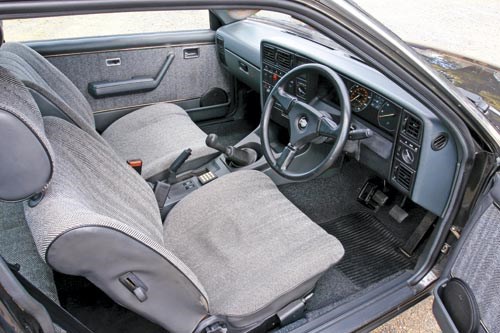 HDT Monza interior

Read about Brock's ambitious attempt to take on the Europeans
HDT Monza 
Corporate politics killed Peter Brock's dream of building a coupe equal to those made by BMW and Mercedes. Two decades later, the HDT Monza is a reality.
Australian muscle cars fans have long-mourned the loss of Holden's sexy '70s sportscar, the Torana GTR-X, and more recently tears have been shed over the loss of HSV's stillborn hot rod, the HRT 427.
But you can add one more name to that sad list of dead-on-arrival GM coupes - HDT Monza - a car that created similar emotion to those other two, and one that shared an identical, ghastly fate: death by management decision.
But unlike the GTR-X and HRT 427, 20 years after the original version was sent to an early grave the HDT Monza has returned as a Monaro-based super coupe.
Created in the early 1980s by Peter Brock's HDT Special Vehicles business, the original Monza was a two-door hatchback based on the German Opel of the same name. This tied in well with the Brock's association with Holden, as the car was essentially a Commodore coupe.
Brock wanted to build a car that could truly rival European prestige sporting marques, such as BMW and Mercedes Benz, so it made sense to develop a high-performance coupe that was related to, but easily distinguished from the Commodore. It was a concept he was to revisit (in four-door form) with the controversial Director in 1987.
The Opel Monza was already considered such a car in Europe; in June 1984, UK magazine Fast Lane reviewed the Monza in an edition that also included the Porsche 928S and 944, BMW 735, Jaguar XJS, Ferrari Mondial, Mercedes 190E 2.3 16v, and a Maserati.
"It was a good flagship car, that was my reasoning," said Brock. "Build a few nice coupes, a few Monzas; it would have been very, very nice indeed. It was a car that should have been. There was no doubt about it."
In Opel form, the 1390kg Monza came equipped with a 3.0-litre inline six-cylinder engine. It produced 132kW and 248Nm, which offered reasonable performance -
0-100km/h took 8.5sec while speed topped out at 215km/h.
None of that mattered to Brock however, because the mechanicals were not staying. It was the body, and independent rear-end that Brock wanted on his four-door HDT Commodores, that most interested the touring car ace. To this Brock would add one of his specially tweaked 5.0-litre Holden V8s.
In October 1983, the prototype featured here arrived in Australia.
"I went to Rüsselheim and negotiated with Opel to get partly finished cars," Brock said. "We got prices and everything else but to kick things off we asked for a complete car.
"So I bought a right-hand drive English-spec car off Opel Spare Parts and ripped the engine, transmission and steering column out of it.
"We put in a Holden steering column and steering - they have recirculating ball, we put rack and pinion in - brakes, engine and radiator. We altered the brakes and brake balances to suit and fitted Aussie springs and shocks all round, but we kept the Opel rear-end."
The prototype cost $45,000 but Brock estimates production Monzas would have been considerably cheaper.
"Forty-five thousand was for a one-off and basically scrapping the mechanicals," he said. "We could have got that down with a bit of volume and buying the cars as partly finished vehicles. It probably would have retailed for $40,000, maybe $35,000."
Even so, that was a fair whack above the price of Brock's other offerings: a VK SS Group A retailed at $21,950 and the SS Group Three, $23,995.
"I only wanted to do a few," Brock added. "If you did 30, 40, 50 in a year that would be a lot in addition to the normal business you were having."
The Monza created a storm when revealed at the 1984 Melbourne Motor Show, but no production cars were built.
"The powers that be (at Holden) said we don't want to do it," Brock explained. "(But) I think the general opinion since that day was this was a car that should have been built. And it could have been built; it would have been easy to build. It was there waiting, beckoning but someone in their greater wisdom…"
However, Brock's Monza development wasn't totally wasted.
"I did a lot of work from that time onwards importing some IRSs from Opel to put into Commodores, which I built into quite a few cars."
The prototype Monza survives today and is owned by Paul Wakeling Holden of Campbelltown, NSW.
But the rare machine is not the only thing keeping the HDT Monza name alive. Now, HDT Special Vehicle's current owners, Len and Sid Pennisi, have released a current model V8 coupe that also bears the HDT Monza identifier.
"When I looked at it I thought there was only one name you could use - Monza," Len said.
Available in six stages of modification, from mildly-modified street car to all-out 400kW club-racer, the new age Monza remains true to Brock's original vision - a flagship HDT car that is more than a match for Europe's finest thoroughbreds.
"We first developed a road car, as an off-shoot from (Commodores) we have built," Len explained. "But the guy who owned this car wanted to race it, so we thought we should have another (development) stage - one for the guys who want to race them on weekends as well as drive around town during the week.
"It's a bit like the GT3 Porsche. You can buy a road version or an R version, which is like a road and track model. So that is what we developed - bigger brakes, bigger engine. Depending on what the customer wants, they can go right up to a full race car."
The base Monza costs $75,000-80,000, while the 365kW stage six R/T (road and track) featured here retails for around $100,000. There's still room to move from there if you are really serious, right up to $120,000-$130,000.
Regardless of the version selected, each car comes with full HDT authenticity.
"You'll have something pretty unique and pretty special," Len said. "They are all still tagged and numbered. They still have their history like any HDT car."
The '84 car, with its two-door hatchback design, is easily distinguished from four-door Commodores of the era. Sporting an understated, classy look typical of European sports coupes, the prototype lacks the bodykit Brock said would have been fitted to production vehicles.
"It would have had some minor bits and pieces but I don't think there was much wrong with it," he said. "It was a pretty good looking thing."
A VK Commodore-style grille was fitted to the prototype, but this has since been relaced with the original Opel part.
Inside, there is a similarly understated theme, thanks to an abundance of grey cloth trim.
Step into the cabin and things seem familiar but different. Some of the components are identical to Commodore items, such as switches, and door locks, handles and arm rests.
The Monza has a totally different dash, with a large mph readout and very flat seats that Brock planned to replace with supportive, Scheel semi-competition units found in his four-door specials. There is also a sunroof and a thin-rimmed HDT sports steering wheel.
Climbing into the rear of the car is an interesting experience; with zero head and knee room, it is definitely 'kids only' territory.
Based on the third generation Monaro, the 2004 Monza looks a lot more familiar. This car comes with the usual bodykit add-ons, though in the case of this R/T example, it is certainly not subtle.
The standard Monza's conventional rear spoiler has been replaced with a huge, adjustable rear wing, which together with massive brakes that peek through huge wheels, screams "look at me".
The aerodynamic aid isn't there for show, though. That wing is needed to keep the rear-end glued to the road when barrelling through corners such as Eastern Creek's notoriously fast turn one.
Mounted high on the bootlid, the wing still allows a clear view of the road behind.
Inside, this Monza is standard Monaro, but the loud orange leather trim suits the wild machine perfectly. So far the owner has resisted the temptation to race-spec the interior.
"He wanted to put race seats in it but he didn't want to lose his electronics," Len explained. "And if we put a cage in it you couldn't carry anyone in the back seats, so he is still tossing it up because he likes to drive people around on the road."
The 20-year-old '84 car felt a little tired, sending vibration through the steering wheel and seat, and lacking the steering precision inherent in Brock-built Commodores.
"It hasn't had a lot of work over the last 20 years - it needs some TLC and it will be fine," Len said. "We do a lot like this; give them a wheel alignment and clean up the carby, and then they are as good as new."
The clutch is heavy, as is the Brock-fitted Borg Warner T5 five-speed manual gearbox, which has a long throw and is slow shifting. The accelerator pedal also requires a surprising amount of effort to operate.
The '04 car's clutch and gearbox are standard, though the latter has been fitted with an HDT short-shifter. Changing gears requires a lot of force, with the notchy, heavy action slowing shifts even more than the '84 car. Using the VT-style six-speeder, the box has a very close gate, adding further difficulty to changes.
In contrast to the '84 machine, the '04 car's accelerator pedal is feather light, courtesy of fly-by-wire activation and HDT's bigger throttle body.
The suspension is superbly tuned, giving the flat cornering car sharp and responsive steering.
"It corners like it's on rails," Len said, "especially at Eastern Creek. We're turning into those corners at the same speed as the European cars and we are not losing any speed to them whatsoever.
"We run adjustable inner and outer bushes on the rear ends of these new ones so we can get some camber and caster out of them, otherwise they wear the rear tyres out something sensational!
"We are running Bilsteins all round, with adjustable tops on the front so we can get a lot more camber out of them for track work and it gives you better tyre wear for road cars as well.
"This car has firmer race shocks and springs, so it does both jobs. But on a road car it is not unpleasant, it doesn't jolt you through the seat," he added. "We set them up a little bit softer, if it's a road car but this still gives a really good ride and you'll also be able to fling the car around corners.
"You don't have to make them run low to the ground either; this car still has pretty good road height so you don't rip off your front bar and bottom out."
Now on its third set of wheels, the '84 Monza was developed using the original five-spoke 15x6-inch rims, but was later shown with more elegant, highly polished disc-type wheels. The car currently wears 16x8-in HDT Momo Star wheels.
Order a new Monza and you will get HDT Milano III wheels, available in 18x8 or 19x8. Our test car wore the later and was shod with massive 245/35ZR19 tyres.
Though only half as powerful as the '04 Monza,
and needing a tune, the '84 machine felt strong. Equipped with a VH SS Group Three-spec engine, the car produces 184kW thanks to a blueprinted carby and ignition, larger valves, reworked manifold and low restriction air cleaner.
There is also a free-flowing exhaust system, which due to petrol tank restrictions, exits as a single system. The '04 car has the same limitation, though the VZ Monaro's new Pontiac GTO-spec tank has eliminated that problem.
In a Modern Motor test, the Brock Monza went from 0-100km/h in 6.9sec, took 15.2sec to cover the standing 400m and had a top speed of 221km/h.
With 365kW, the '04 Monza has power to spare (no times available), though if you want more, up to 400kW is available from the 5.7-litre Gen III V8.
"If a bloke wants a bigger engine we can stroke it. We can also do a 427 if they want that as well," Len said. "A similar concept to the HRT 427."
Modifications to this R/T's engine include extractors and a full exhaust system, bigger throttle body and hi-flow air filter. There is also a different camshaft, some porting and polishing of the heads and a completely different computer program.
"There is a lot of benefit in the computer," explained Len. "You can muck around with all the parameters and it's not uncommon to pick up 30 or 40 horsepower with the computer alone after we have done everything else. The potential is just enormous, with a lot of new bits coming out of the 'States and we are looking forward to the VZ range Monaro because that has even more potential.
"With a better exhaust system I reckon 400kW would be no problem, and it would be tractable. You could drive it down to the shopping centre and have really good fuel economy, but if you want to take it out on the circuit, you know you can run with Porsches and M3s all day long at a fraction of their cost."
The R/T's acceleration in the first four gears is stunning, and even in fifth the car gains speed easily.  It's only in the very tall sixth gear that forward motion levels out.
"We are getting some gears made up so we can get some more top-end out of fifth and sixth gear because we are running out of legs down the straight," Len said. "We are probably okay until 220km/h but after that the turbo Porsches start getting away from us. Porsches have really long legs and these guys do a lot to their engines as well, but the 400kW engine will really stay with them, I'd say."
The Brock-built machine stops well thanks to four-wheel discs but with massive Harrop brakes (343mm rotors and four-spot calipers), the '04 car stops about as well as a road car can. Even the lightest pedal pressure brings the car to an almost instant halt.
"The owner wants to go six-spotters on the front now, but I think these are pretty good for what they are," said Len. "You'll never run out of brakes. They have got plenty of grip but if you are coming down the straight at 250km/h, you want to be able to wash some speed off pretty quickly. It makes it a really safe car.
"But if you do get into any trouble, you hit the brakes and it stops. In the old days, the Monaros would go pretty quick but you wouldn't be able to pull them up."
Unlike the '84 car, GTR-X and HRT 427, let's hope the brakes are the only thing stopping this Monza…
Unique Cars magazine Value Guides
Sell your car for free right here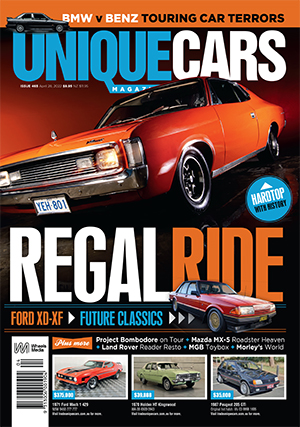 SUBSCRIBE TO UNIQUE CARS MAGAZINE
Get your monthly fix of news, reviews and stories on the greatest cars and minds in the automotive world.
Subscribe