Fuel gremlins in the 1989 Pajero - Our Shed
---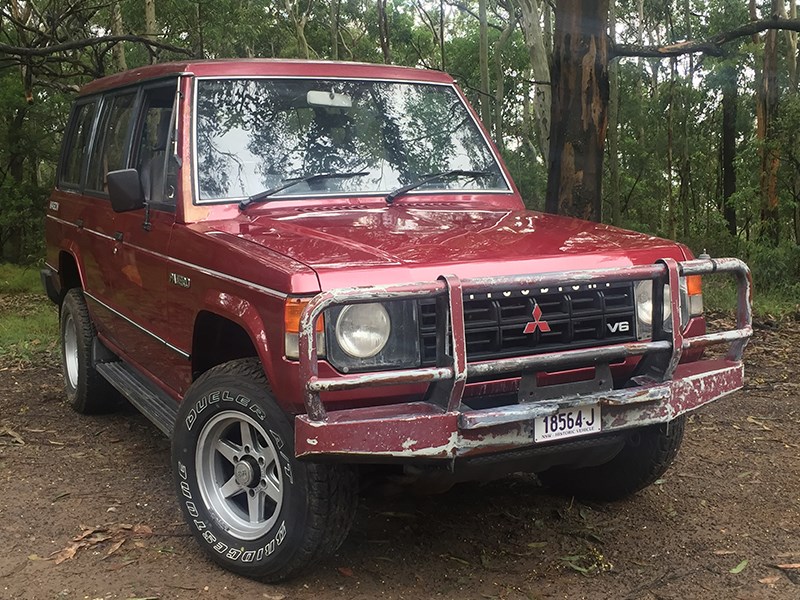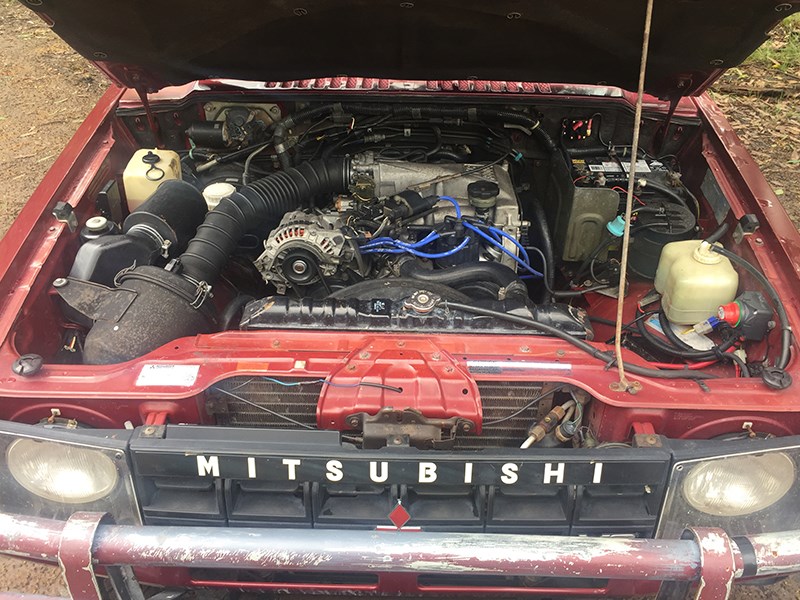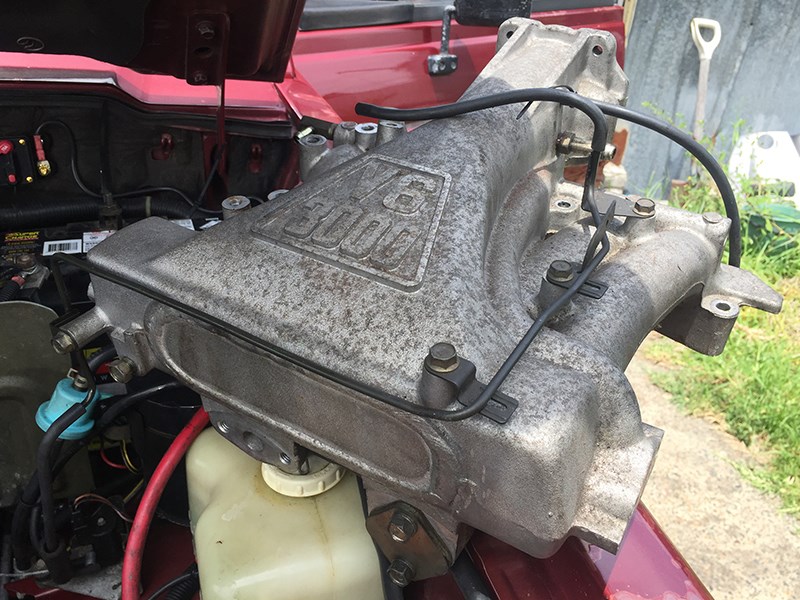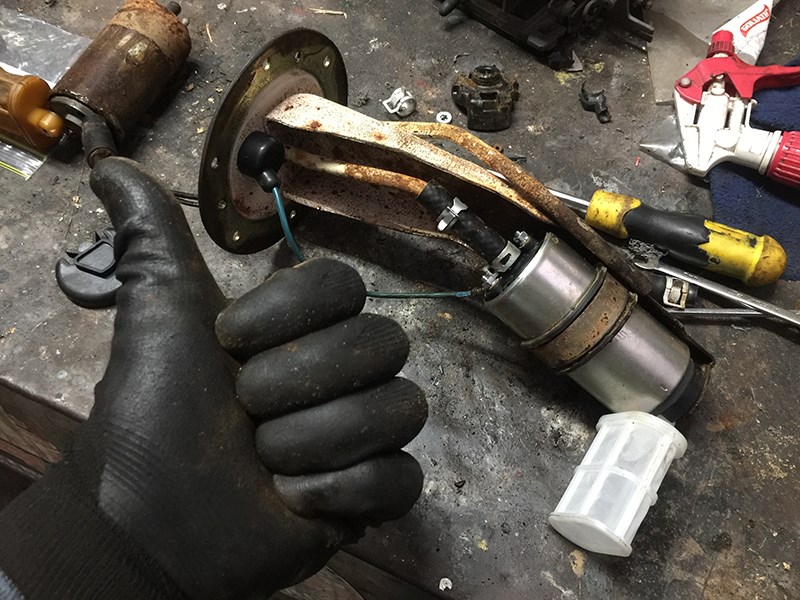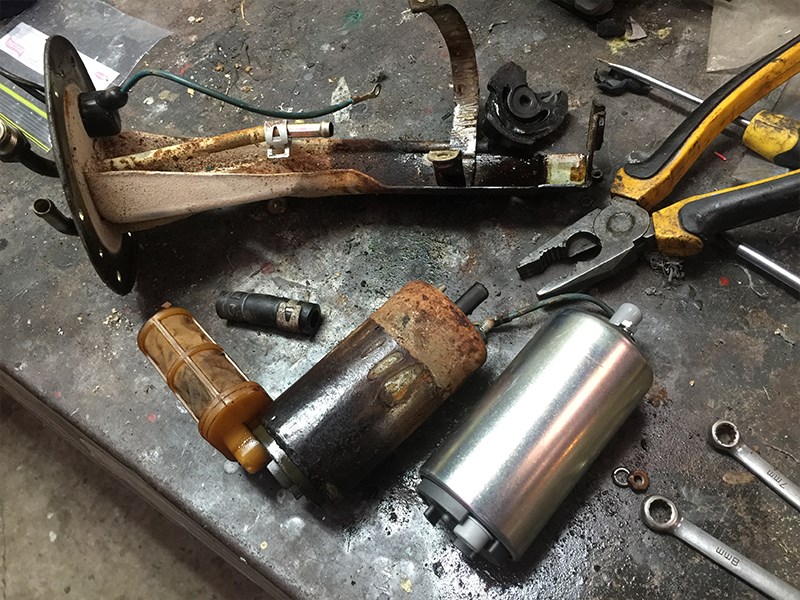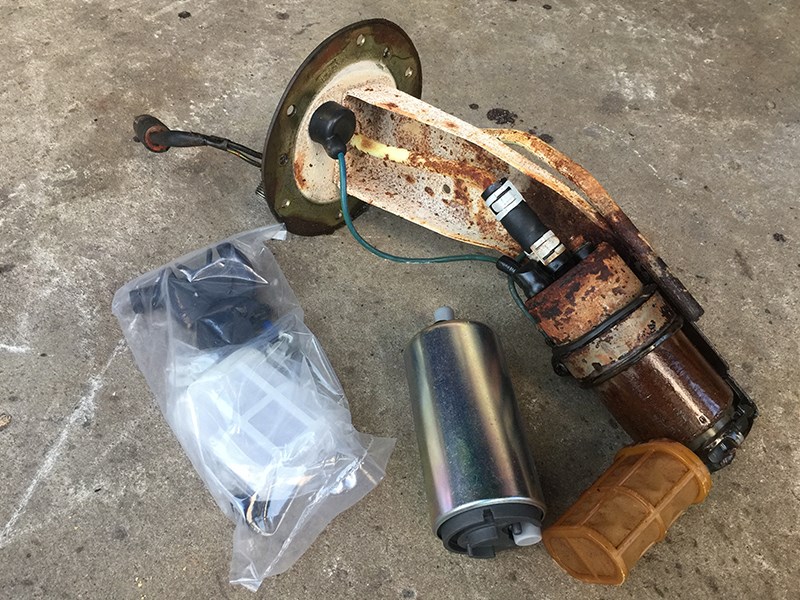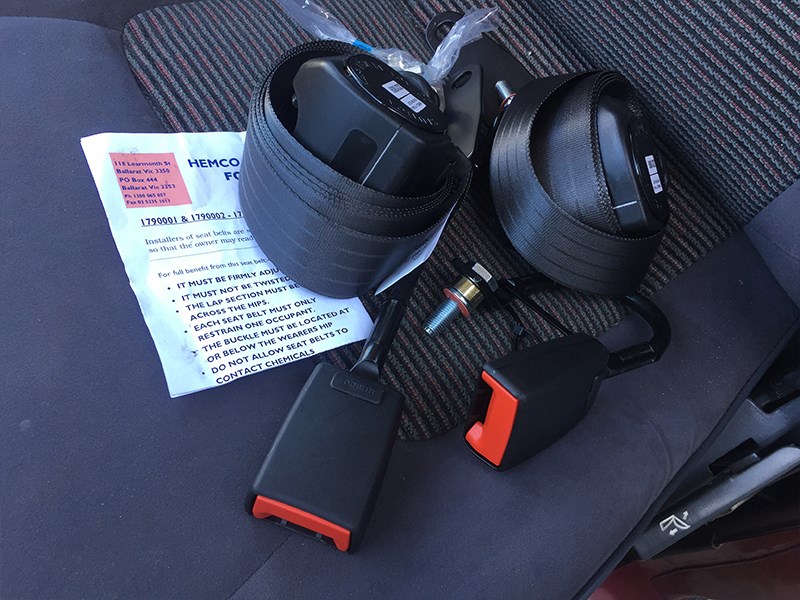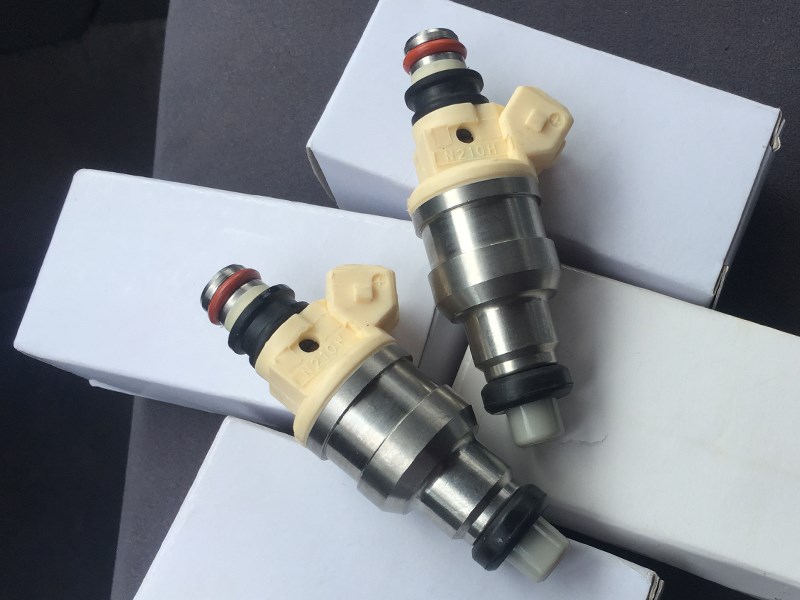 After a rotten run-around, Glenn Torrens gets his retro Pajero running right
Cracking a beer and having a look around any car I've just bought is something I really enjoy. A bit of a poke into the engine bay and underneath usually justifies my decision to buy whatever shit-box I've just driven or towed home, and it helps me to plan the parts and processes required to get said shit-box going great.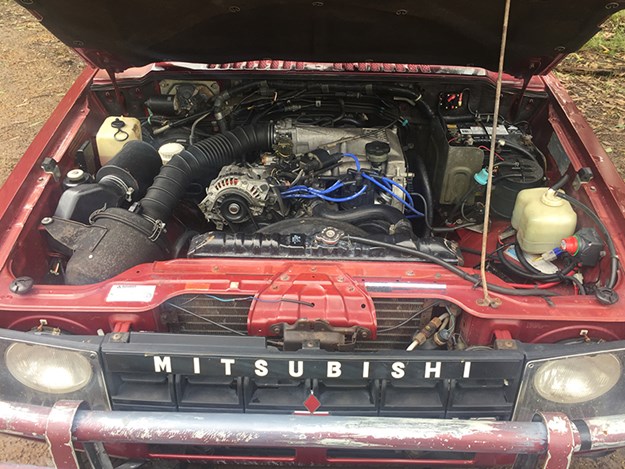 Mitsubishi's first V6 arrived in Australia in the Pajero for 1989. It's an OHC two-valve design and now I've sorted this one's injection, it's running very nicely
Thankfully there were no surprises – such as nasty rust patches or broken oily bits - with my 1989 Mitsubishi Pajero 3.0-litre V6 4WD wagon after towing it home.
Actually there was a surprise; a pleasant one: I discovered this V6 Pajero wagon has a rear seat that can be folded completely flat to form a bed. Over the years, this factory seven-seater has lost its individual rearmost seats – that also folded to help create the bed – but I'll build a small platform (or box) to support some foam so I can sleep in it when the weather is miserable or I couldn't be bothered with my swag.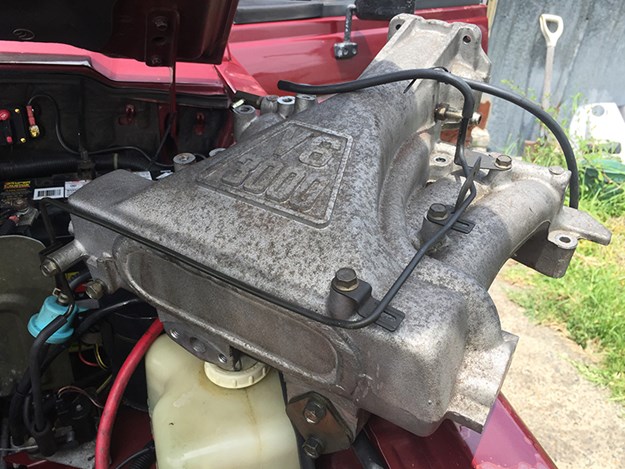 Thankfully removing the two-piece intake manifold's upper section and throttle body to access the 3.0-litre V6's injectors is relatively easy
But first; I needed to get the 3.0-litre V6 engine running right. Draining the old fuel and adding some fresh, and fitting new spark plugs and leads, made a difference. With the Pajero running a little better – and with fresh tyres and a safety check done – I had it registered. But while driving to its car club eligibility and safety inspections, it was obvious the V6's on-road performance wasn't great; it felt lazy and its response to the accelerator wasn't as snappy or as consistent as it should have been. It also had an occasional back-fire – php ooft – through its intake and air cleaner.
| Our Shed: Mitsubishi Pajero swap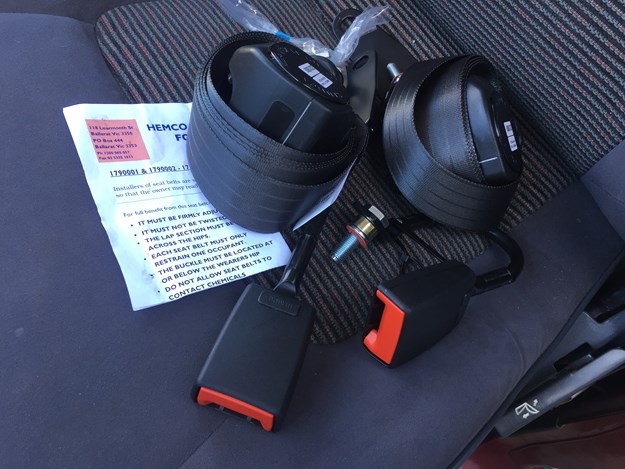 A few issues ago I mentioned the old front seat belts were stuffed. Ballarat-based belt mob Hemco provided new front seatbelts, mail-order, with the correct specs to suit my Pajero
I thought the symptoms pointed to a fuel system issue such as a blocked filter or injectors, lazy fuel pump or a seized fuel pressure regulator. If any – or all – of these components weren't right, the engine wouldn't run right. Installed into the fuel tank under an access plate in the cargo area, the electric fuel pump could be removed without draining fuel from, or removing, the tank. Easy and cheap, I fitted a new pump. In fact, even if the engine had been running great, I would have replaced the pump as a precaution: Experience tells me that $100 and half an hour's work beats being stuck in the bush for a few days with a dead fuel pump and a budget-breaking towing fee!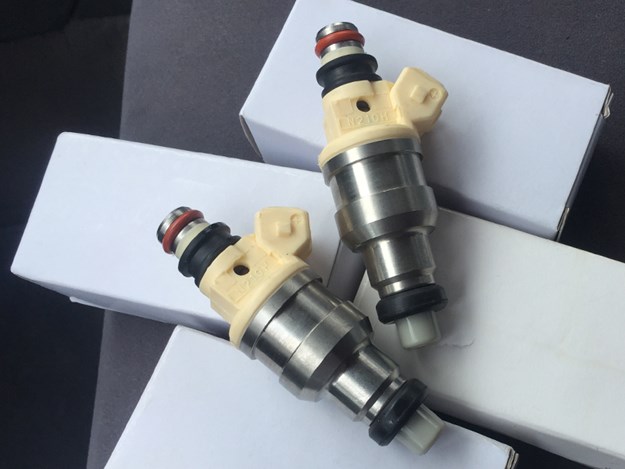 Fuel injectors don't often wear out, but they do get clogged with fuel varnish which affects their performance. A service brings them back to full flow, efficiency and accuracy
But the new petrol pump (and a fresh fuel filter) didn't fix the engine's lack of go. Maybe it's the fuel pressure regulator...?
To help diagnose, I clamped the fuel return line (to increase the fuel pressure temporarily and deliver more fuel) and the engine came to life!
Bingo! The problem must be the fuel pressure regulator!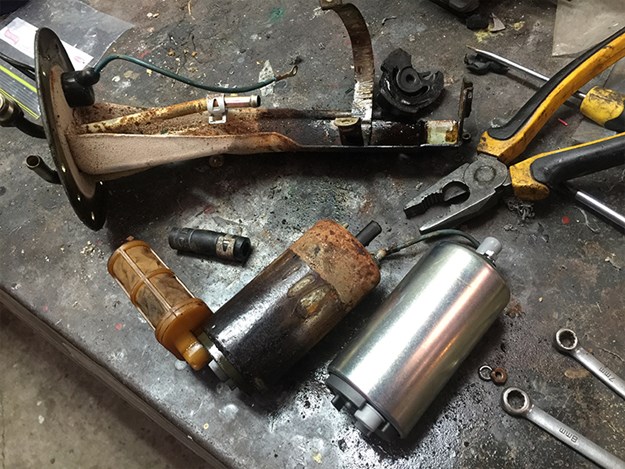 This is why ethanol-blended fuel (E10 or most 95 brews) are a bad idea for many older cars: Ethanol can cause corrosion such as to this in-tank fuel pump hardware
Or so I thought... After spending more fix-it money (another $200) for a new regulator, the engine remained gutless and grumpy...
Again, I was happy to fit new components to this 295,000km Pajero for future reliability but chasing the problem (and I'll admit my limited knowledge) was becoming frustrating as I was running out of possible causes.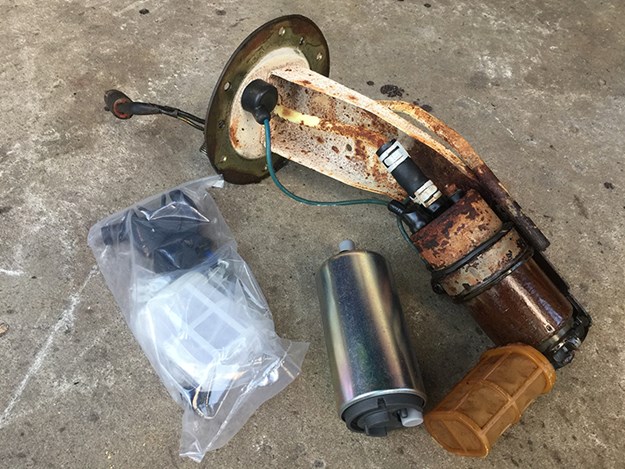 Investigating some more, I found some corrosion on the throttle position switch wiring. With the plug and prongs cleaned by wire-brushing and rinsing by some acidic cleaner, the Pajero seemed to start more easily but the performance remained lazy.
There were few components remaining in the fuel system that hadn't been replaced, but the fuel injectors. I removed the six injectors and had them ultrasonically bathed/cleaned and new seals fitted; The mechanic who did the work mentioned the injectors had "a lot of muck" in them.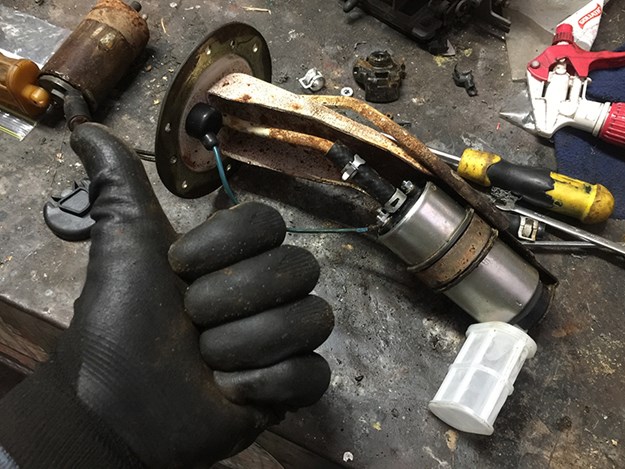 With the reconditioned injectors installed, my Pajero now drives like an absolute champ! Problem solved!
I'm yet to attempt the boring – but necessary – task of replacing the timing belt and the water pump (these new parts were included in the sale by the previous owner) and a weekend or two of effort repairing the blotchy paint, especially on the bonnet.
But now it's driving nicely, I'm very eager to take my retro Pajero for its first weekend camping trek!
From Unique Cars #464, April 2022
Unique Cars magazine Value Guides
Sell your car for free right here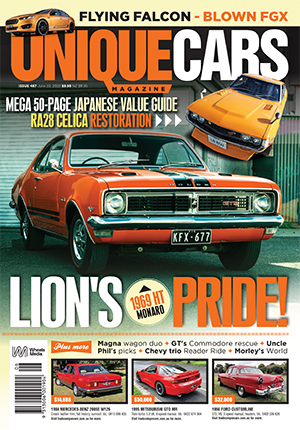 SUBSCRIBE TO UNIQUE CARS MAGAZINE
Get your monthly fix of news, reviews and stories on the greatest cars and minds in the automotive world.
Subscribe