1989 Mitsubishi Pajero engine transplant - Our Shed
---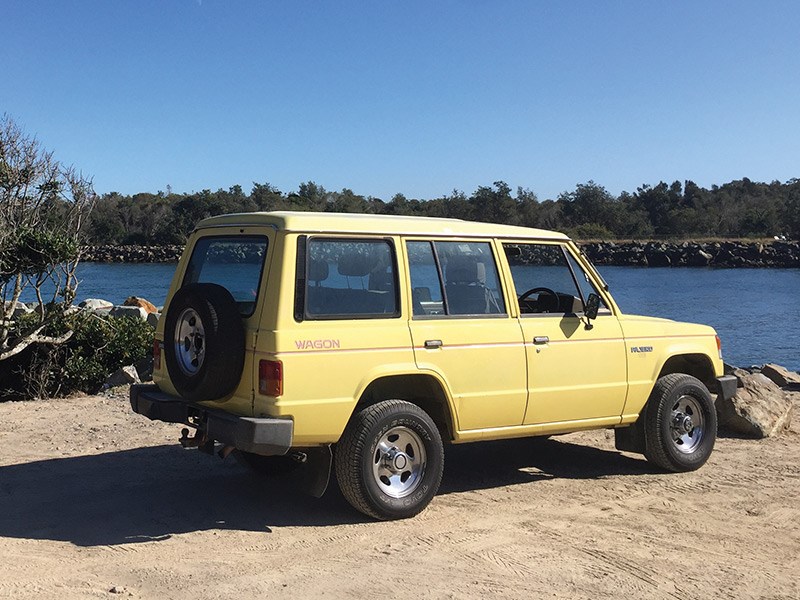 After an engine implosion in his Pajero, Glenn Torrens crosses his fingers on a second-hand replacement
It was a great few days' camping with my mate Lowey and his mob on a farm between Tamworth and Armidale in NSW's New England region. We'd had several nights enjoying beers around a campfire, cooking in a camp oven, catching yabbies from the dams and sleeping-in to whenever o'clock.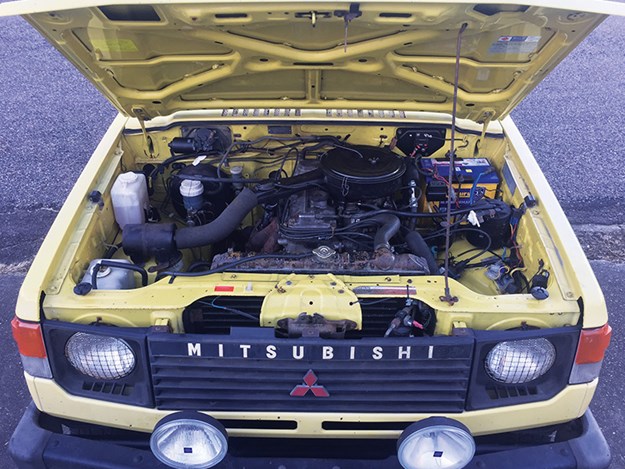 Many vehicles lose their various intake pipes; I re-installed the air cleaner's cold and hot-air delivery tubes to ensure smooth running of the engine, especially on cold mornings
That's not all. After leaving the farm, I'd steered my bright yellow 1989 Mitsubishi Pajero wagon along the terrifically twisty Oxley Highway to the coast for an evening of beers 'n steaks with my Uncle Barry and Aunty Sandra.
It was a great long weekend holiday!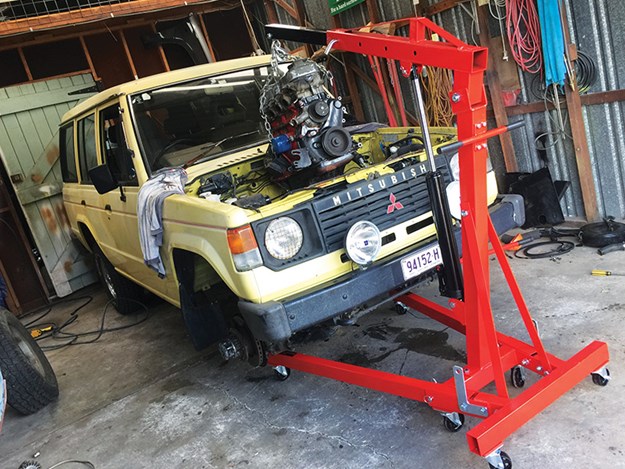 That's the old engine coming out. The new engine going in looked exactly the same… but with no red paint!
But driving home the next day, I noticed what I thought was a little more than the usual wind noise over all the other sounds rampant in an old Pajero being punted along a freeway at 110km/h. I wound down slightly, then up, the driver's window thinking that, maybe, the window had jiggled-down a little – as they sometimes do in old cars - to let in the noise of the breeze.
No. The noise remained… in fact, it seemed to be getting louder so I slowed down, turned-down the radio volume and realised the sound was resonating from the Pajero's engine bay.
Ohhh.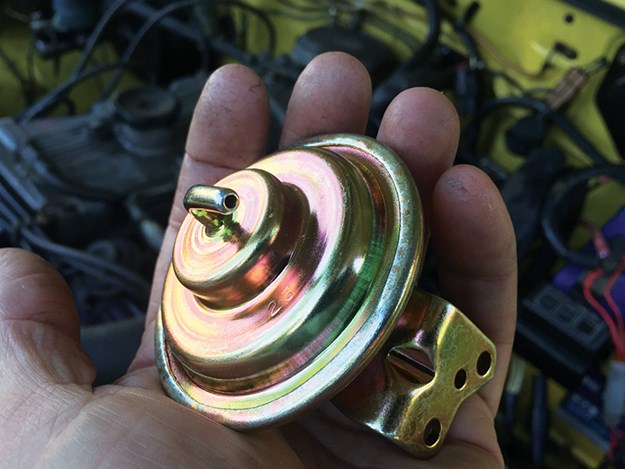 After the engine replacement, acceleration was sluggish. With the carburettor's vacuum actuator replaced, the Pajero is much livelier!
I pulled off the freeway and popped the bonnet. Over the years, I've had various screeches, bzzzttts, blatatatats, thwack-thwacks and woom-woom-wooms in various older cars caused by a dying water pump and air-con bearings, detached air-cleaner lids dancing on the top of carbies, loose alternator belts and bolts, and gum leaves, rags or grass caught in cooling fans.
But this noise wasn't any of those. It seemed to be coming from deep inside my Pajero's Astron 2.6-litre 'silent shaft' four. I removed the oil filler cap and - oh bummer – I could hear the chainsaw-on-concrete sound of tortured cam-timing or balance shaft drive chains.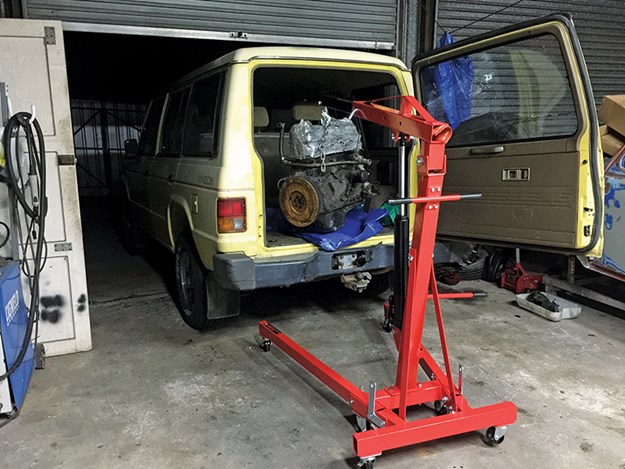 Astron 2.6 engines were everywhere in Sigmas, Tritons and Pajeros during the 1980s but 30 years later, they're not so common so I was lucky to find a 'runner'
Judging by that horrible racket from inside the engine, I figured I had nothing to lose by driving the Pajero until it died… Or until it got me home.
So, with my Pajero's emergency flashers blinking and with a wary eye on the rear-view mirror for traffic approaching fast from behind, I slowly trundled along the freeway's left lane until - thankfully - my injured vehicle did get me home.
Metal flakes in the oil proved the engine was junk. To cut a long story short, I put a 'Wanted: Pajero engine' request on an enthusiast page on Facebook and, thankfully, I was soon offered an engine not far from where I live.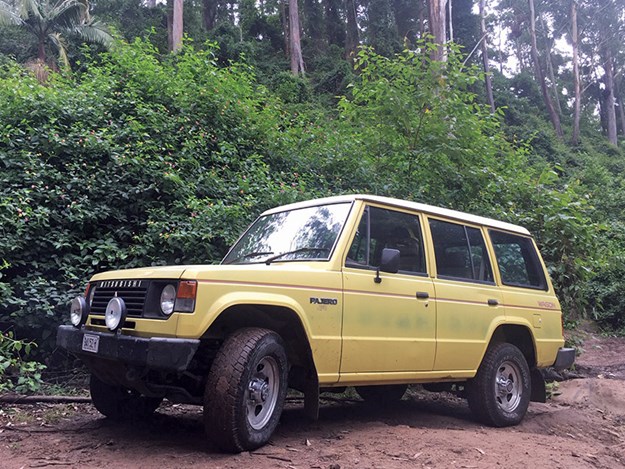 Back on the road, or track again
The engine was in an undriveable vehicle but I was able to hear it running. On inspection, the engine cranked evenly, fired quickly, idled steadily and had no knocks, rumbles or rattles. There was no smoke from the exhaust, no blowby from the oil filler and no obvious oil or coolant leaks.
Confident of its decent condition, I agreed to buy it. I sealed the deal with a cash deposit and a week later, after the seller removed it from his car, I carried it home in my Pajero for what was to be the old engine's last journey.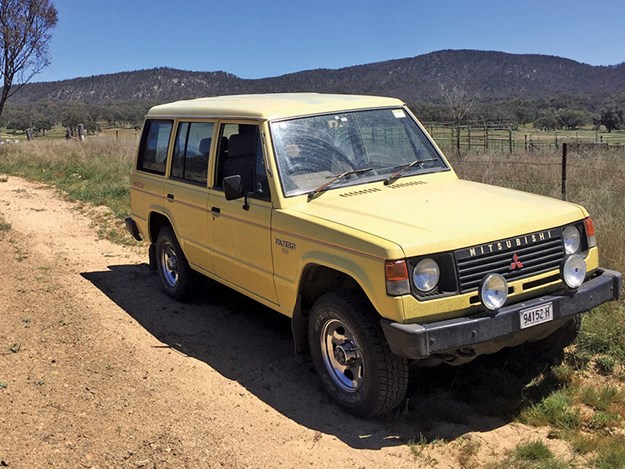 Torrens is relishing the prospect of many more outback camping treks with his re-engined Pajero
The next day, I removed the manifolds and air conditioning hardware from the old engine, hoisted it from the Pajero's engine bay and dropped in my second-hand, fingers-crossed, $500 engine.
Three weeks and 1000km later – including a cruise up the coast – it's running beaut so hopefully, it will remain that way for my future camping treks!
From Unique Cars #457, Sep 2021
Unique Cars magazine Value Guides
Sell your car for free right here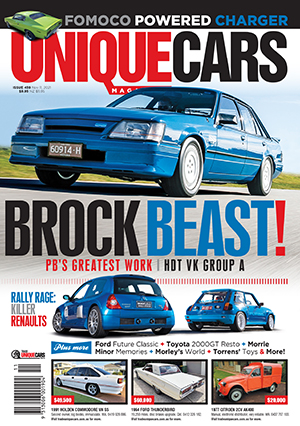 Subscribe to Unique Cars magazine for 12 months and save!
Australia's classic and muscle car bible. With stunning features, advice, market intelligence and hundreds of cars for sale.
Subscribe