Glenn Torrens' VW Beetle: Australian Speed Week 2015
---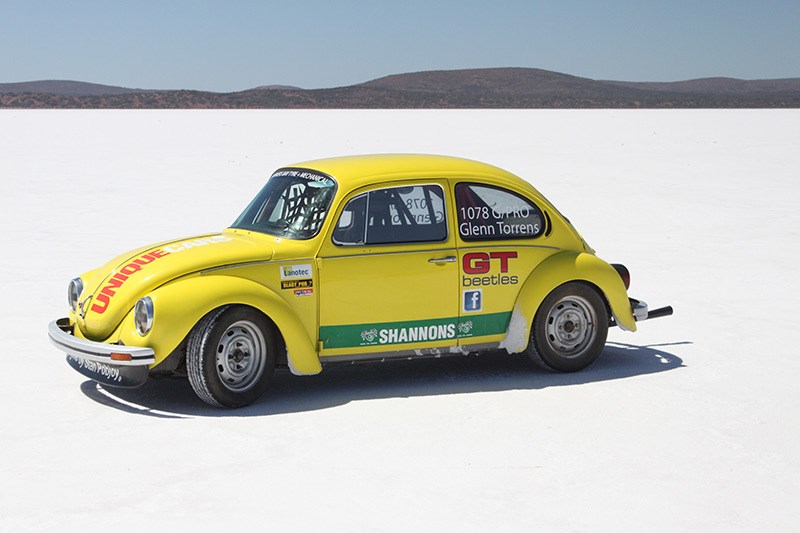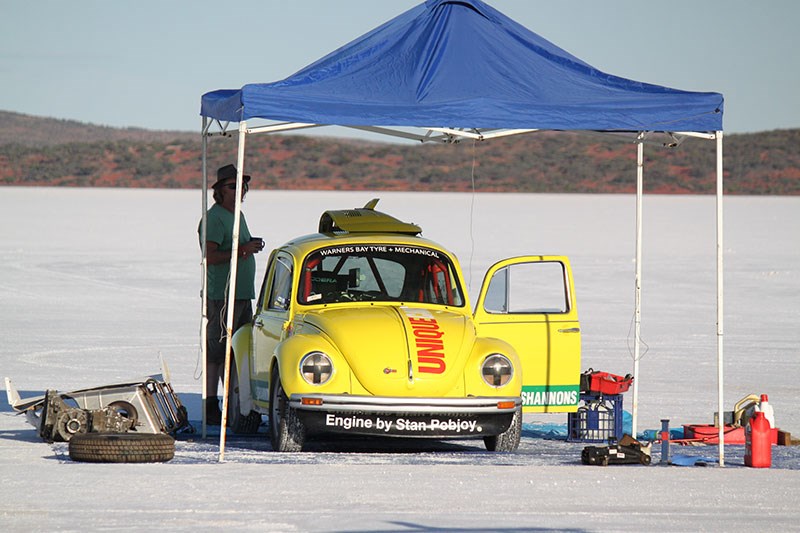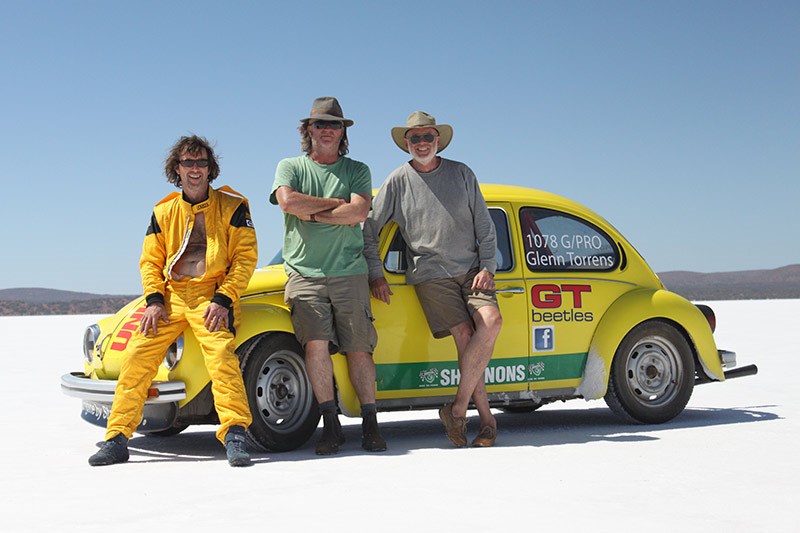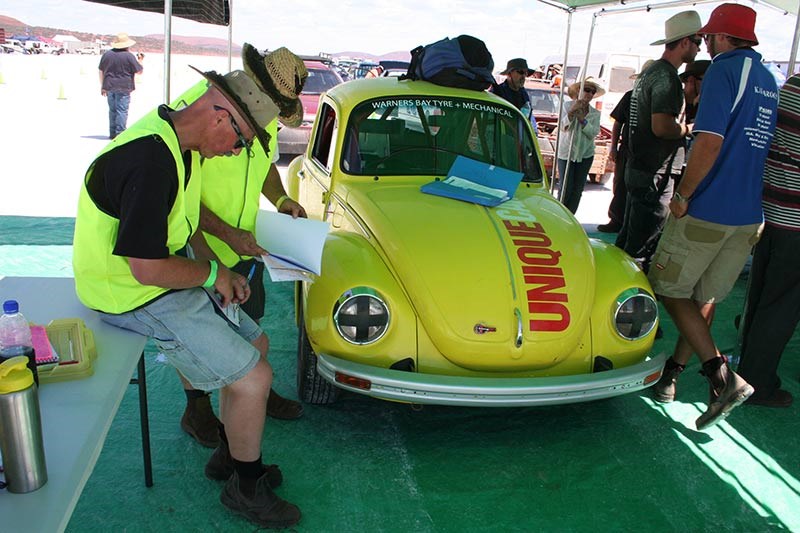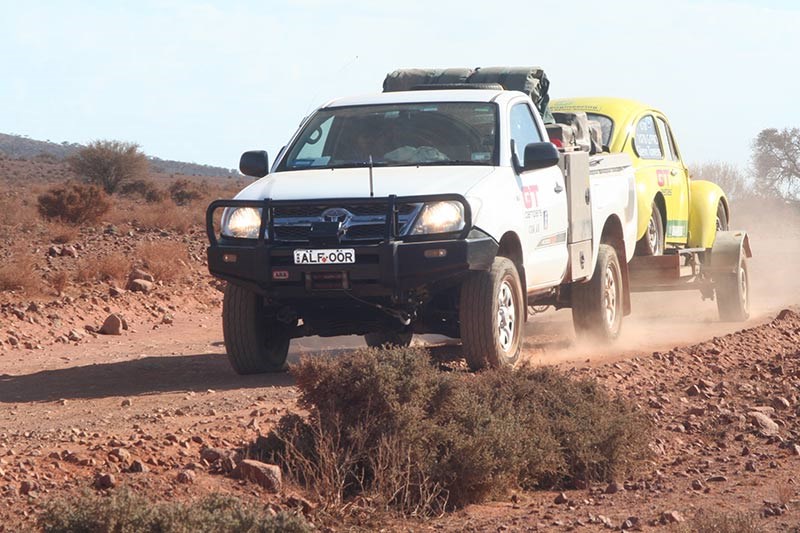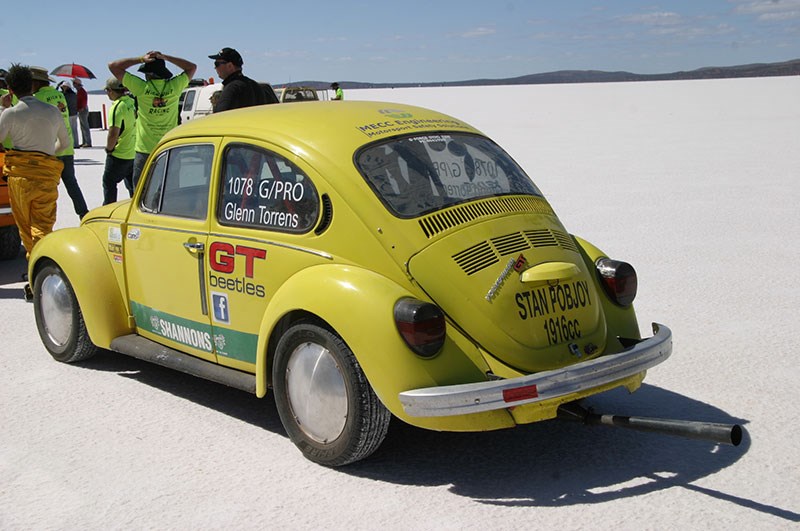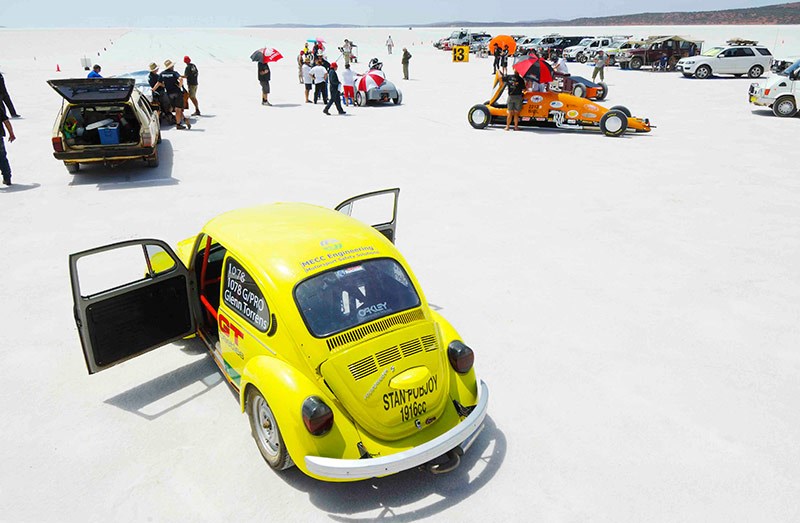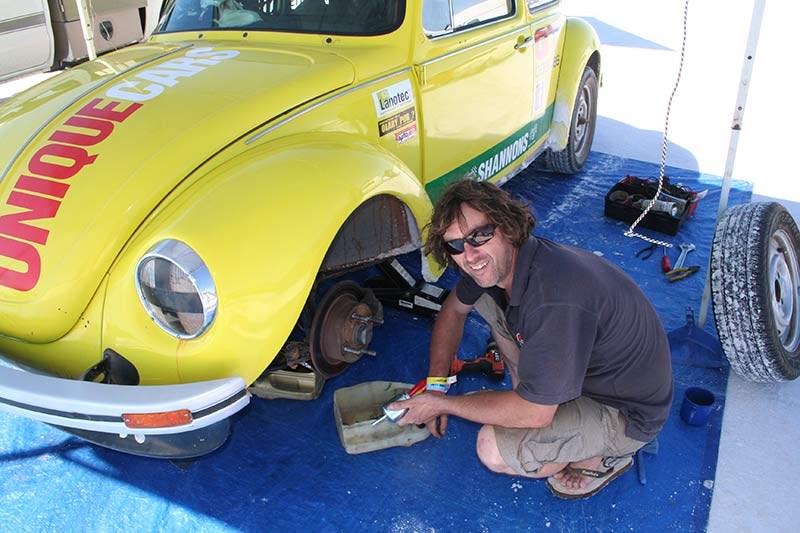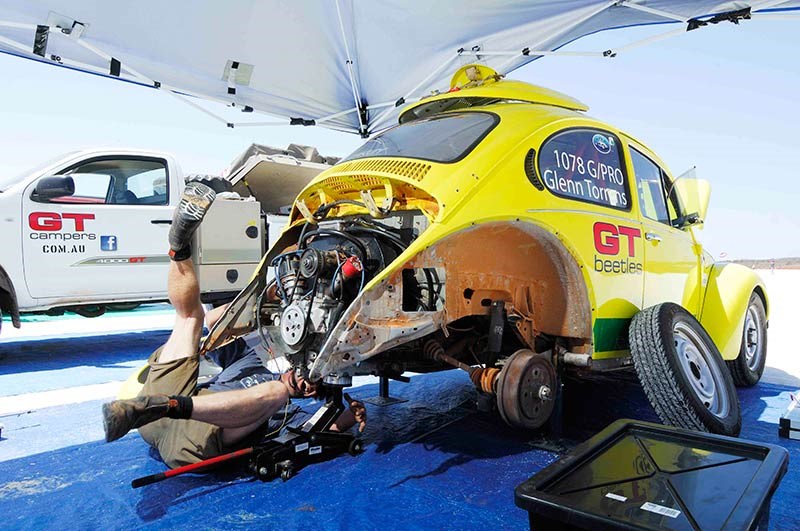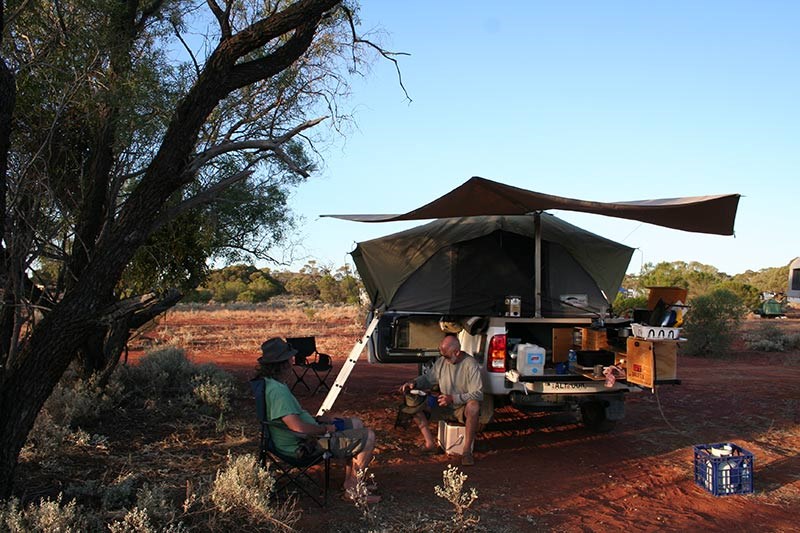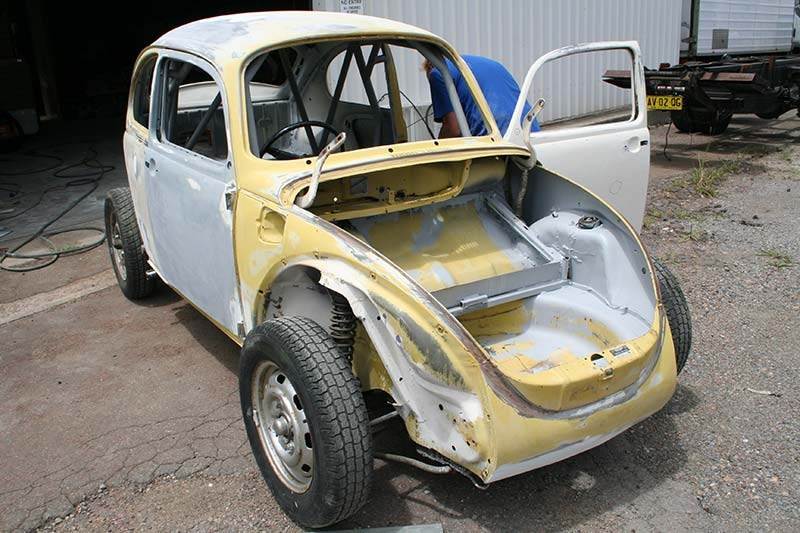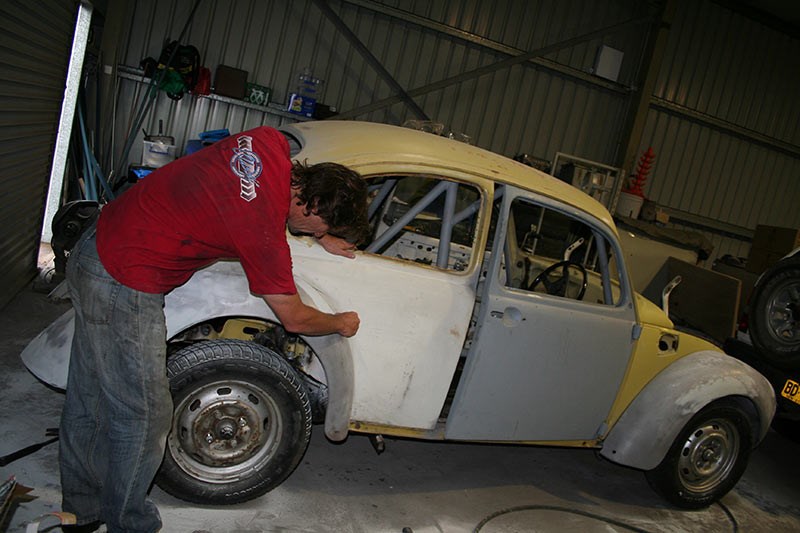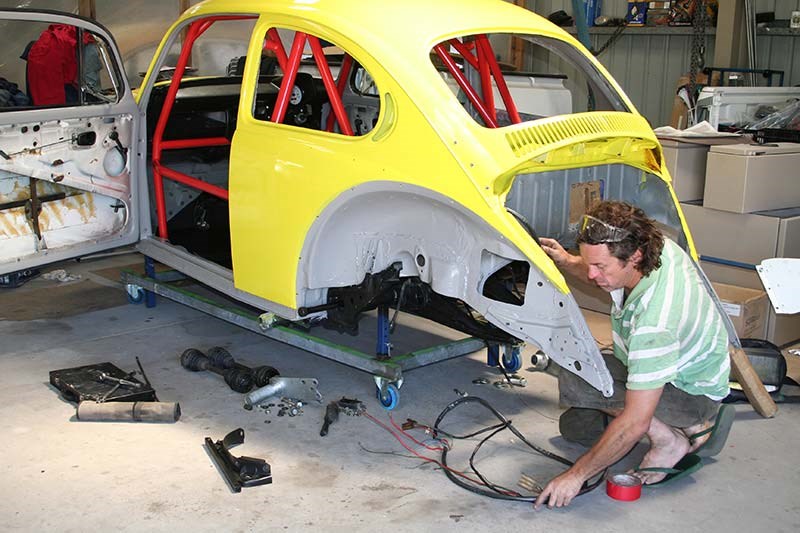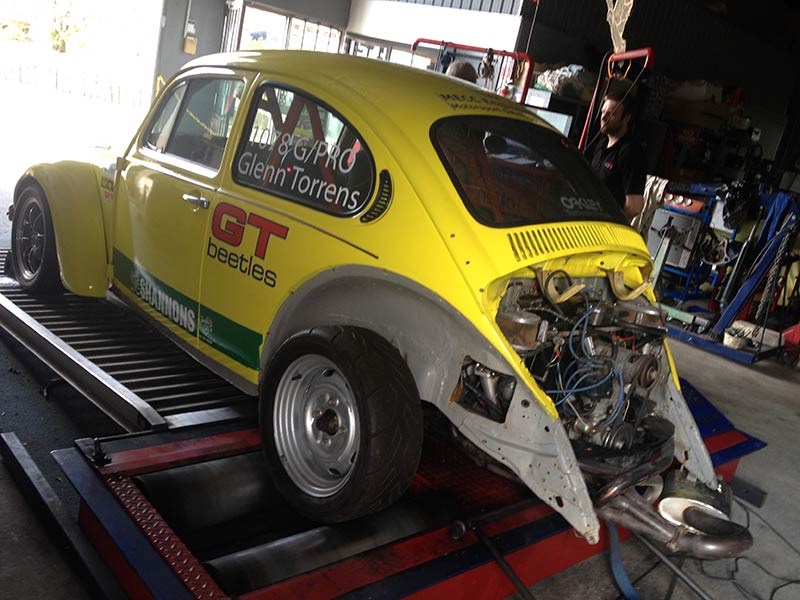 Glenn Torrens shares the frustration - and fun - of three years' participation at Australian Speed Week
Glenn Torrens' VW Beetle: Australian Speed Week
Motorsport and outback travel are two things that I really get a kick out of, so it's easy to see why Australian Speed Week, held on the hard dry salt surface of South Australia's Lake Gairdner, gets me pumped. It's a week-long outback trek with fast cars involved! Win, win!
I first went to Speed Week as a spectator/journalist for Unique Cars (and sister title Street Machine) in 2010 and immediately thought, 'How good is this?!' and began thinking of ways to participate.
That seemed easy, at first. Regular readers may recall from various 'Our Shed' showings that my toy of choice for weekend motorsport (usually hill climbs) is my bright yellow VW Beetle. It was an obvious choice but I soon learned it couldn't easily comply with Speed Week's US-based rules.
So I decided to build a dedicated salt-lake racer VW!
The salt car began as little more than a wrecking-yard refugee VW Super Beetle, chosen for its longer wheelbase and a rounded windscreen, both qualities I reckoned would create a more stable high-speed car. The shell/chassis cost me less than $1000 and only a few hundred more to paint in my favourite bright yellow. The real budget-bashing was in the safety: My salt-spec roll-cage, harness, fire-proof undies and race suit, and firebomb totalled around $6K.
After screwing it together mostly in the shed at home, I debuted Salty at Australian Speed Week 2013. I had a mate, Dodty, ride shot-gun for the 1800km trek from Newcastle to the event. Another couple of mates – and fellow Unique Cars contributors – David Morley and Guy Bowden also came to breathe red dust, eat from the back of a Hilux and get baked, and drink a few bevvies, in the 40-plus degree outback heat.
As well as a terrific time away from suburbia for a week, our beginners' team enthusiasm was rewarded with Salty reeling off 124mph (198.9km/h!) to become the fastest-ever Bug to run on Australian salt and – as far as I can determine – one of the fastest 10 salt Bugs on the planet.
A year later, Team Salty arrived at Lake Gairdner with a new exhaust and brimming with confidence. We were looking for an extra 3mph and an Aussie under-2-litre record. With its 150-plus horsepower capable of pushing my hill-climb Bug through the quarter-mile in high 13-seconds, the engine was sensational in first, second, and third gears, but after nearly two miles of flat-to-the–floor, the engine's zing turned to zong. I spent days rolling around with salt being blown into my eyes, changing filters and trying to diagnose the problem of why it wouldn't go as fast as the previous year.
It was a demoralising, go-nowhere week. At home after the event, I found some chunks of rust in the fuel filter and an exploratory poke with a screwdriver into the Beetle's tank outlet revealed that, for some reason, it was necked-down. The tank was rinsed – again – and the pipe reamed to full size.
So this year, I again arrived at Speed Week brimming with confidence. Again the Beetle bluurrped on its first run, tearing at my soul. I swore, almost cried, shook my head and fists, pinched myself and punched the dashboard as I drove back to the pits in utter disbelief. It's a long – and expensive – trek from Newcastle to Lake Gairdner to be again confronted by a problem you thought you'd beat...
I was gutted. Back in the pits, I had offers of help from everywhere: If there's something that is really outstanding at Speed Week, it's the camaraderie and mateship. After sessions of head-scratching and chin stroking with fellow racers and some sympathetic and knowledgeable spectators, I fitted a high-capacity fuel pump, checked the fuel pump cut-out, checked everything in the ignition, checked the battery terminals and... nothing.
Desperate, I made another call to my engine man, Stan, for a chat on Thursday night. If I was lucky, I could try Stan's suggestions on the one run – maybe two – I could squeeze in before the event's conclusion Friday lunchtime.
"How hot is it?" he asked. I told him – the engine is getting to about 100C but then…
"No – the weather. How hot is the weather?" Somewhere in the low 20s.
"Shit! Is that all? Fit the biggest jets you have and re-fit the street muffler…"
It didn't make sense at first but I did as I was instructed and for the first time in two events at the salt, pulled the engine over 7000rpm in top gear. Elation… my problem was lean jetting, not fuel pump. Thanks to The Doc and his team in the orange Escort, I also had another set of jets ready to go – hand-drilled in the pits and way too big to be sensible anywhere but at the salt – and installed them but an unrelated oil spill aborted my last run.
That's racin'. Will I be back?
Hell yeah!
Read the full story about this year's Australian Speed Week at Lake Gairdner, SA, in issue #375 of Unique Cars, on sale now.
Unique Cars

Issue #375

On sale now

 
Unique Cars magazine Value Guides
Sell your car for free right here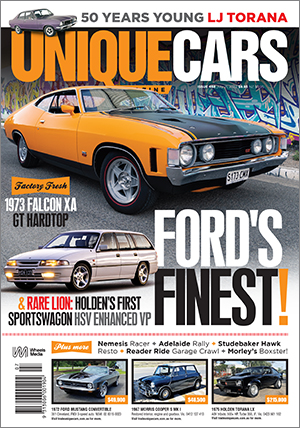 SUBSCRIBE TO UNIQUE CARS MAGAZINE
Get your monthly fix of news, reviews and stories on the greatest cars and minds in the automotive world.
Subscribe