Opel Corsa OPC Review
---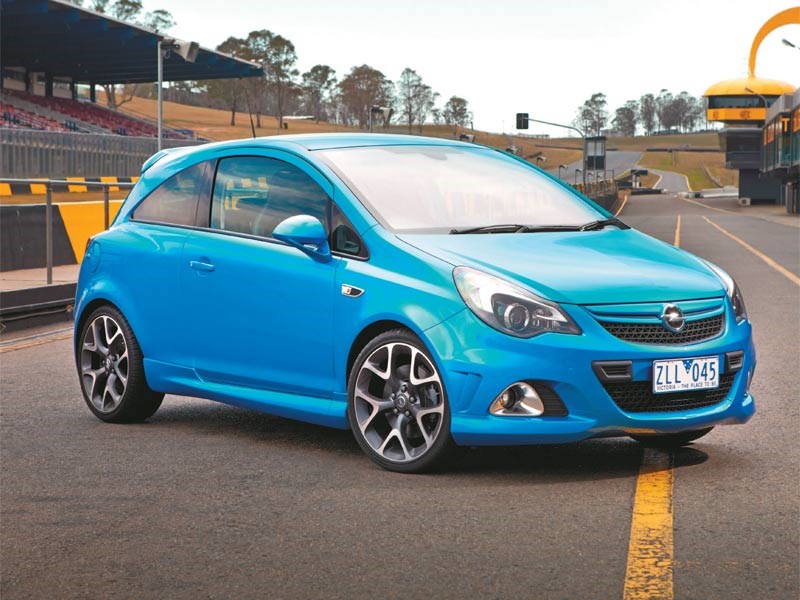 Opel Corsa OPC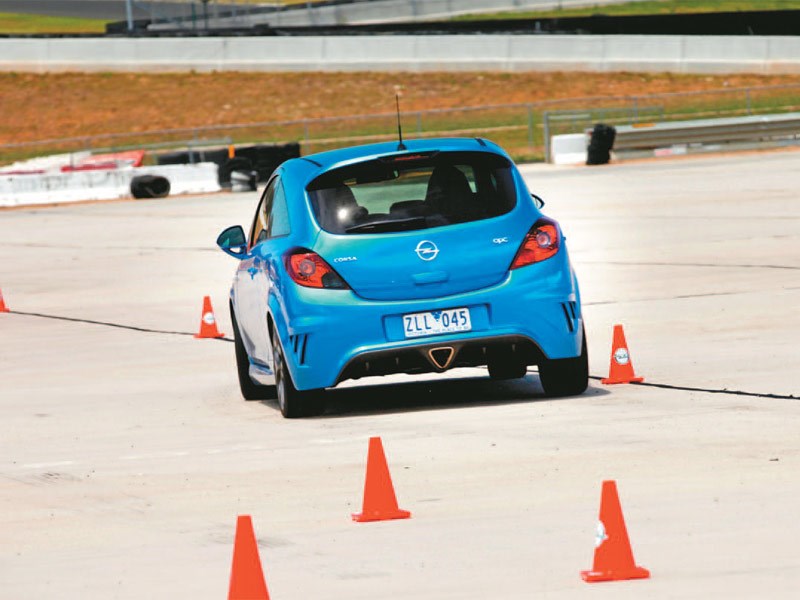 Opel Corsa OPC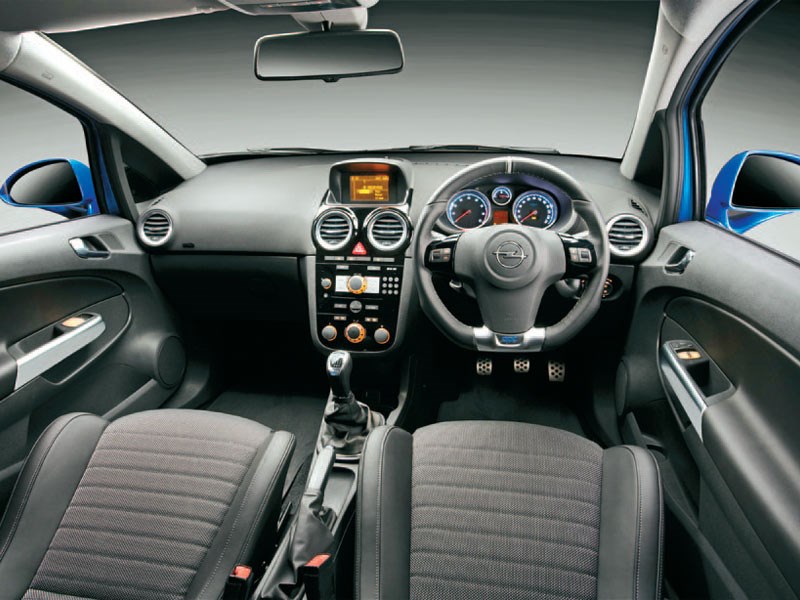 Opel Corsa OPC

Driven: Ageing, but still at fighting weight
Opel Corsa OPC 

Age shall not weary this fast, funky, feisty baby hot-hatch...
our years ago, I spent two weeks fanging around western Europe in a black Corsa OPC – Paris, Amsterdam, Strasbourg, Turin, Geneva – and really loved the little thing. It drew attention like you wouldn't believe, mainly because Europeans buy the 1.2-litre version, or the diesel, not the turbocharged range-topper.
On German autobahns and Italy's fast autostradas, its cracking 141kW 1.6 turbo was fantastic. If you timed your gearchanges right when hammering away from the multitude of toll gates, the centre-rear exhaust would bark like a whip-crack every time you dipped the clutch.
If you sat on 180km/h in sixth gear, the Corsa's tiny 45-litre fuel tank wouldn't last long – meaning you had to compromise vehicle speed for drinking speed. But none of that matters in Australia. Back home, I thought, this thing would kick arse.
Plenty has happened since 2009 – mainly Volkswagen's benchmark, current-gen Polo GTI – but now you can buy Opel's smallest and feistiest in Oz, for a pretty sharp $28,990. And there's still a lot to like about this ageing, but characterful baby hot-hatch.
For starters, its engine is as giving as it ever was – still punching out 141kW and 260Nm from just 1.6 litres. Thing is, you can buy a Nurburgring Edition Corsa OPC in Europe with 154kW/280Nm, uprated suspension and a mechanical LSD, so ours isn't quite the full-fat version. Still, it's plenty of performance hatch for the money, with more power than a Polo GTI, and a competitive 0-100km/h claim (7.2sec). Flatten a stock Corsa OPC on an autobahn and Opel reckons she'll do 220km/h, which is well fit for a car this small.
Flogging the pants off one around Eastern Creek Raceway (now called Sydney Motorsport Park), you can see how an LSD would improve the Corsa OPC. Ask everything of it and she gets a bit ragged, without the precise power-down a proper diff would provide. But pull back from the brink and the Corsa is fast and neat, with a hugely eager engine and brilliant Recaro seats. It's not in the Renaultsport Clio's league, though, and lacks the finesse and the supreme balance of the French superstar. Then again, the Corsa is $10K cheaper ...
Inside, its 2006 vintage is betrayed by an old-generation dashboard with clear links to the last Opel-sourced Barina we saw here. There's no sat-nav, but most of the good stuff is included, and OPC's visual garnish is tastefully applied.
Outside, though, the Corsa OPC keeps its age well-hidden – particularly at the rear, where its chunky haunches and tapering glasshouse give it a level of muscularity not normally associated with small three-door hatches. Indeed, considering its design is approaching seven years old, the Corsa OPC does a fine job seeming relevant. Now, how about that Nurburgring Edition?

SPECIFICATIONS
Opel Corsa OPC
Engine: 1598c 4cyl, DOHC, 16v.turbocharger
Power: 141kW @ 5850rpm
Torque: 260Nm @ 1980-5850rpm
Weight: 1252kg
Gearbox: 6-speed manual
0-100km/h: 7.2sec (claimed)
Top Speed: 220km/h (claimed)
Price: $28,990
*****
More reviews:
> Opel Insignia OPC review here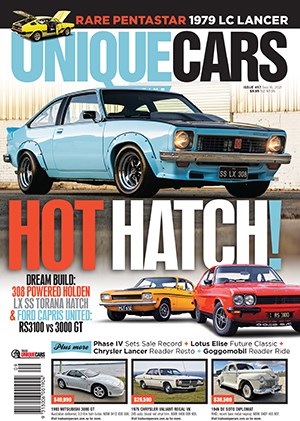 Subscribe to Unique Cars Magazine and save up to 42%
Australia's classic and muscle car bible. With stunning features, advice, market intelligence and hundreds of cars for sale.
Subscribe