2009 Porsche Boxster S Review
---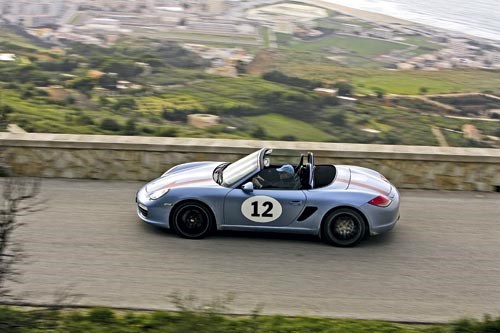 Porsche Boxster S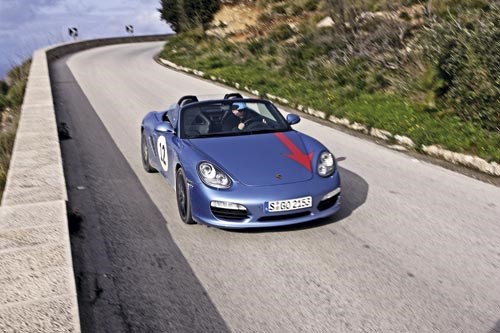 Porsche Boxster S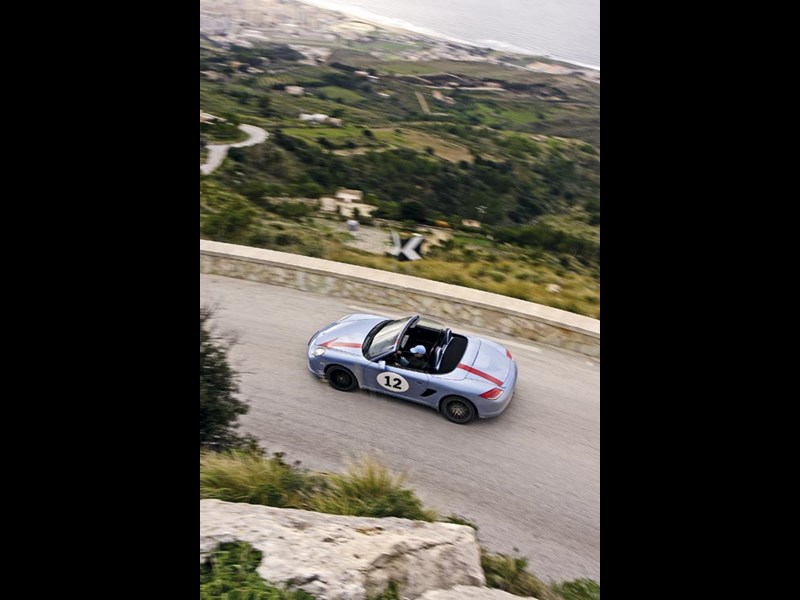 Porsche Boxster S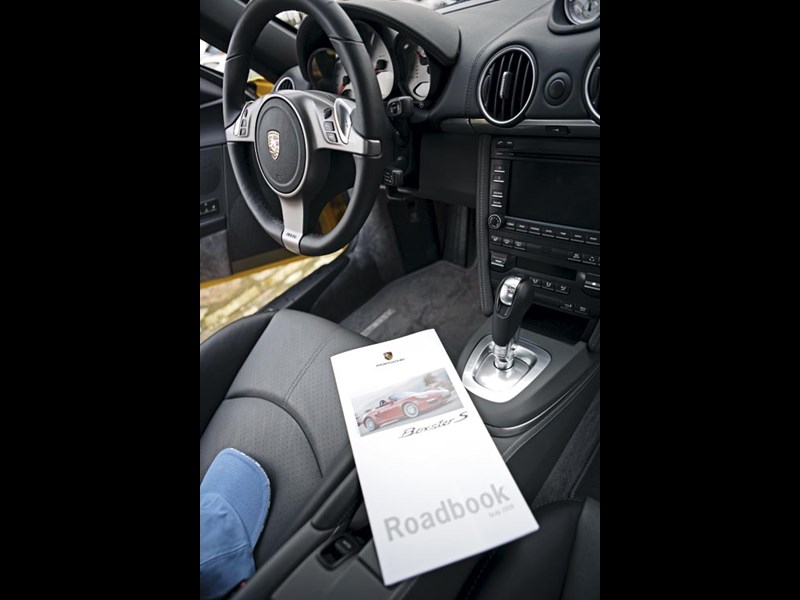 Porsche Boxster S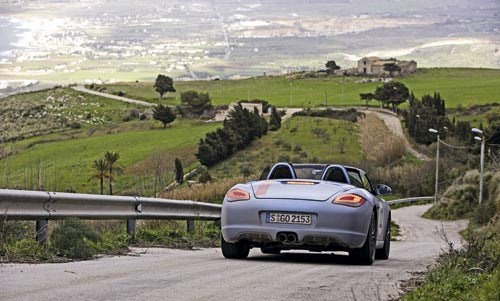 Porsche Boxster S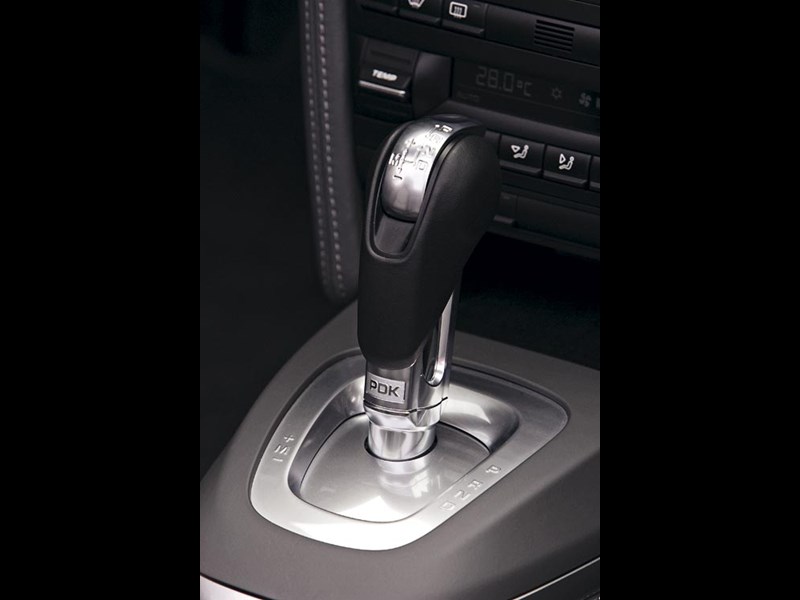 Porsche Boxster S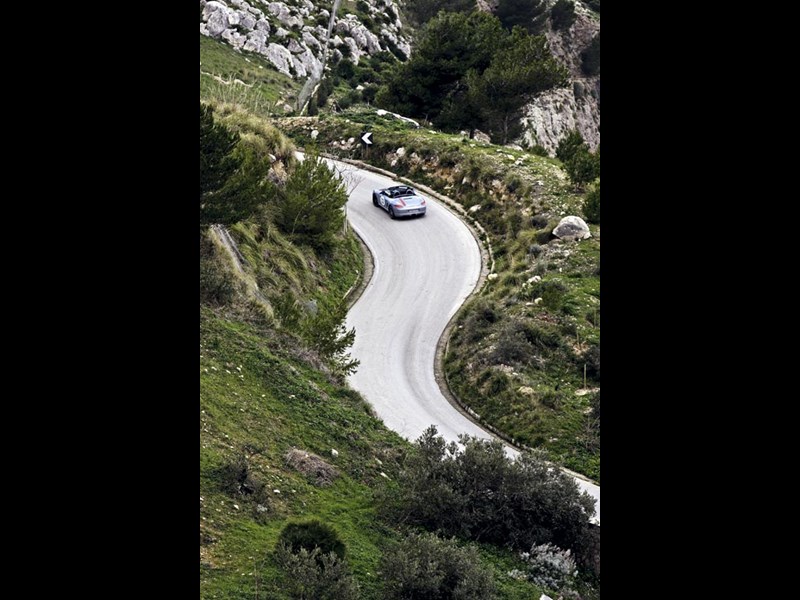 Porsche Boxster S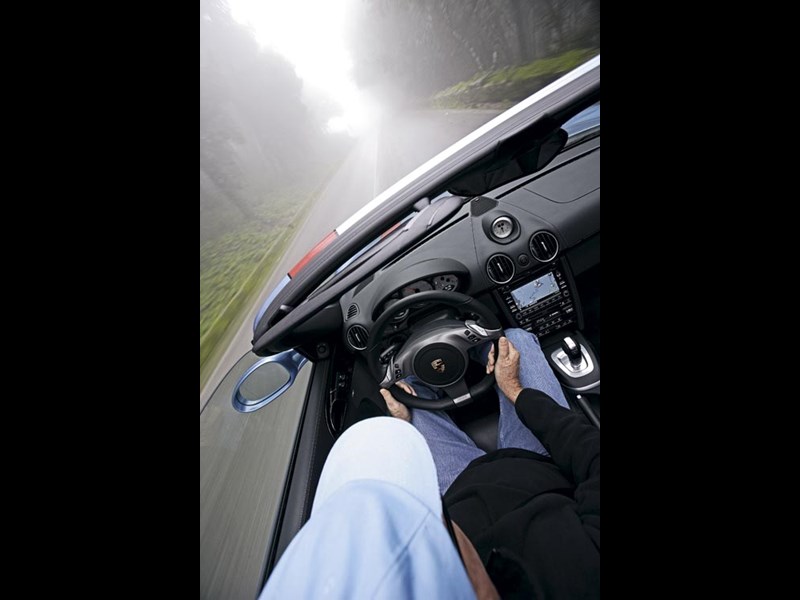 Porsche Boxster S

Hardcore roadsters don't come much more enjoyable than this...
2009 Porsche Boxster S
One of the few criticisms of the original Boxster was its lack of serious grunt. Fast forward 12 years and that's something you couldn't say of the latest update of Porsche's mid-engined roadster.
While the 'basic' Boxster with its new 2.9-litre boxer six engine now offers 188kW (up 7kW on the previous 2.7-litre), it's the Boxster S with its new 3.4-litre six, pumping out 228kW (up 11kW), that provides some serious get up and go.
With a claimed 0-100km/h sprinting time of 5.2 seconds (just 0.3secs slower than the 911), the performance gap is now even closer between Porsche's iconic supercar and its cheaper, two-seater sibling.
The 3.4-litre direct-injection engine is also lighter on the juice, capable of 9.2litres/100km on a combined cycle. While this is good news for daily commuters, it's irrelevant when thrashing the car mercilessly on some of the best driving roads on the planet, as we did during the international launch in Sicily in late-January.
Porsche has some history on the sinuous tarmac of this southern most tip of Italy, having captured 11 Targa Florio wins between 1956 and '73 with some of its famous, mid-engined road racers.
It even pressed home the point with one of the launch cars painted up like the 1970 Targa winner. But the twists and turns and sharp elevation changes of this Mafia hotspot also provided the ideal playground for this purist's sports car to show its stuff.
The Boxster S not only feels quicker off the mark (Launch Control is optional), throttle response – courtesy of revised intake and exhaust manifolds – and mid-range urge are intoxicating. With the electric soft top down, the soundtrack from the bigger-diameter dual exhaust is equally brilliant, encouraging constant high-revving antics.
Matched with Porsche's new PDK dual-clutch gearbox, first introduced on the 911, the latest Boxster is almost faultless in execution. Acceleration is close to seamless and even in 'auto' mode it intuitively nails the correct gear in any situation. It's just a pity Porsche persists with awkward toggle buttons on the wheel for manual shifting.
The clever 'box also allows the driver to direct his focus on the car's handling, and there's plenty to tap here. Minor changes including spring, shock and anti-roll bar calibrations and stiffer engine mounts have made a great handling car even better.
Even on Sicily's tricky, mountainside hairpins, it felt incredibly well planted, and secure, only momentarily losing traction on some damp sections before quickly regaining composure and powering on towards the next corner.
Few cars provide this much pleasure in the curves, beginning with finger-tip fine-tuning via the thick-rimmed steering wheel that now delivers reduced-effort power steering, right down to powerful brakes with four-piston calipers and Porsche Stability Management (PSM) that provide plenty of feel and confidence-inspiring stopping power.
The first part of our drive route took in some severely-broken up and mud-splattered roads, but the sports suspension soaked up the worst bits, delivering a niggly but controlled ride.
Exterior changes to the latest Boxster are evolutionary and minor, with new lights and redesigned bumpers and mirrors merely enhancing an already pretty shape.
Fortunately, there's a retro-inspired pallet of exterior colours on offer; our test car resplendent in bright green, with 'Boxster S' graphics along the sides. It certainly attracted envious stares from the locals when crawling through the busy, small towns.
Climbing into the cabin requires some dexterity, and more than once I jabbed my thighs on the hard-edged sports seats. Once inside though, they hold you firmly in place while there's just enough room to prevent cramping on longer trips for those with larger frames, plus a few storage spots for smaller items.
Interior changes are minimal, including a new centre console with optional touchscreen monitor. Otherwise it's fairly drab and functional, albeit with typical Teutonic build quality.
While still impractical in many ways, the Boxster remains the ultimate Jekyll and Hyde car: comfortable and cruisy for the daily commute, while capable of whipping some M3 butt on the racetrack on Sunday.
Entry to the Boxster club begins at $112,400, stretching to $139,700 for the Boxster S. For that you get the extra grunt, and other desirable features like 18-inch wheels, so it's the one to go for if the bank balance allows.
Faster, sharper, better sounding, and better equipped, Porsche has managed to make one of the best sports cars on the planet even better... again.
If you desire the badge but don't need the rear seats, there's now less reason to spend the extra dough on a soft-top 911.
SPECIFICATIONS
2009 Porsche Boxster S
Body: two-seat roadster
Weight: 1355kg
Engine: 3.4-litre, boxer six
Drivetrain: mid-engine, RWD
Transmission: 7-speed dual-clutch manual
Performance: 0-100km/h – 5.2sec (PDK). Top speed – 274km/h
Price: $139,700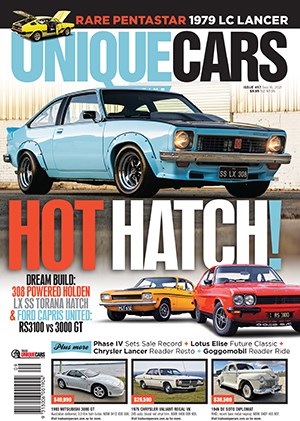 Subscribe to Unique Cars Magazine and save up to 42%
Australia's classic and muscle car bible. With stunning features, advice, market intelligence and hundreds of cars for sale.
Subscribe