Aston Martin's first EV is a $65,000 children's toy
---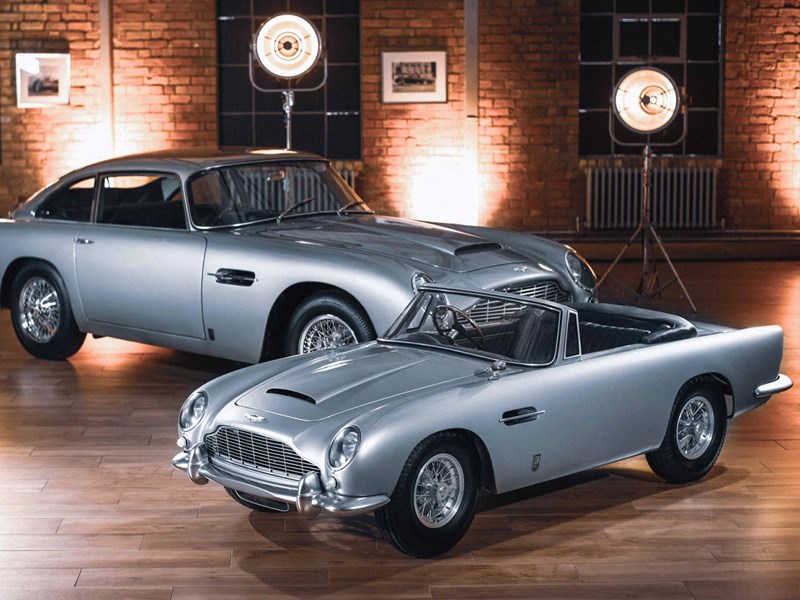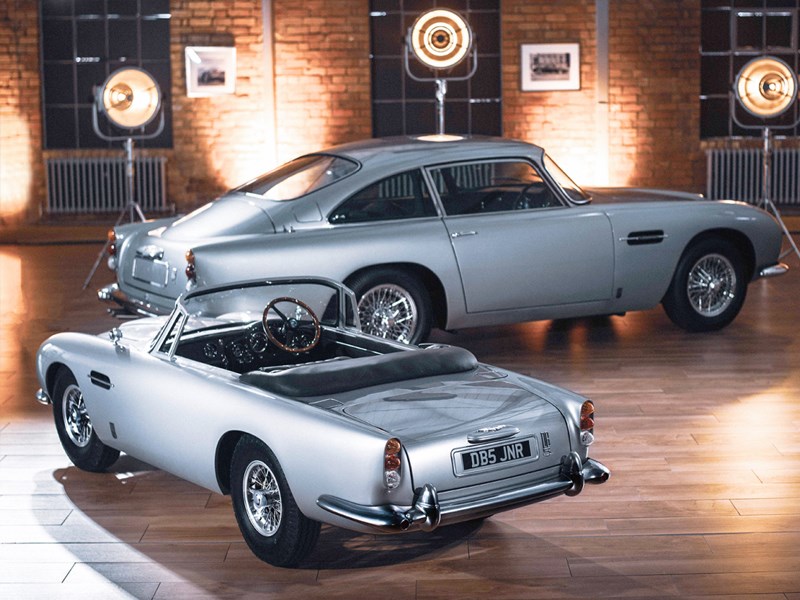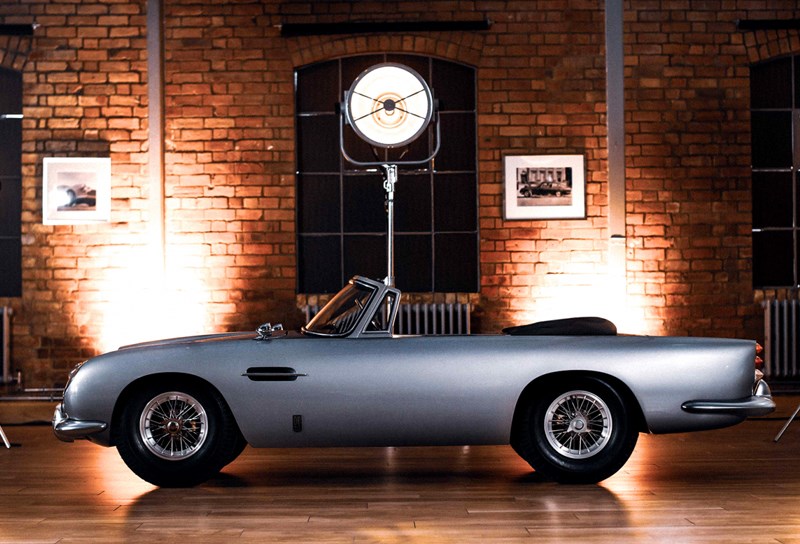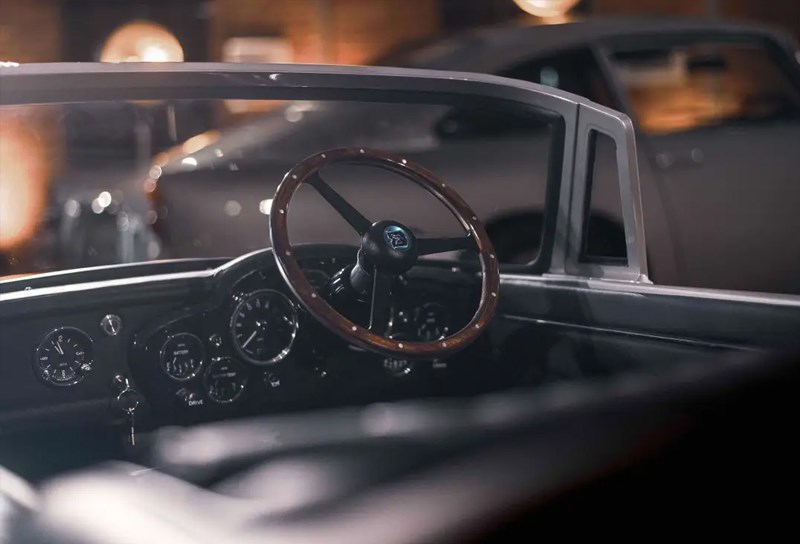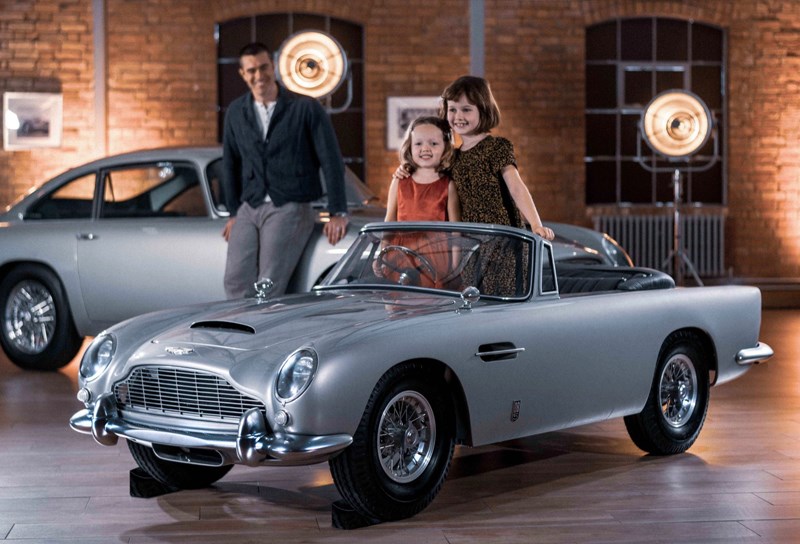 The DB5 Junior can reach up to 50km/h, has three different power modes, a hydraulic handbrake and a nicer interior than most of our actual cars
The Aston Martin DB5 is one of the most-desired British classics around, immortalised by 007 on the silver screen, and frequently the subject of hotly contested bidding wars in auction houses around the world.
But if the million-dollar blue-chip classic eludes you, there is this: a two-thirds scale replica developed in conjunction between Aston Martin and The Little Car Company.
READ NEXT: ASTON MARTIN DB5 ENTERS PRODUCTION (AGAIN!)
Dubbed the DB5 Junior, the pint-sized Aston measures around 3m long and 1.1m wide whose composite body sits atop an aluminium honeycomb chassis.  Just like the real deal, the DB5 Junior is underpinned by double wishbone suspension up front and a period-correct live axle out back. And, naturally, it comes painted in Silver Birch.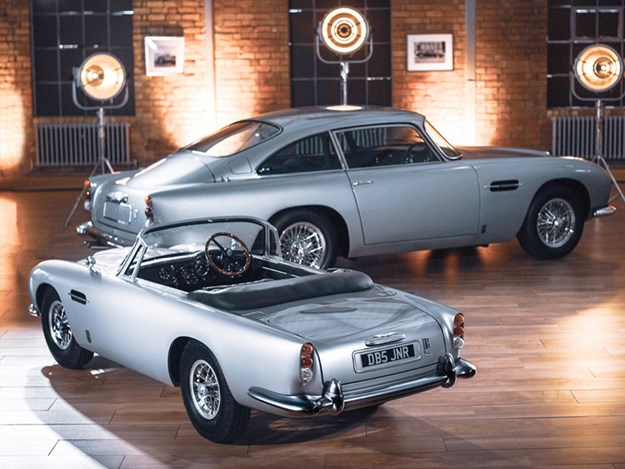 You may remember The Little Car Co as those behind the $50,000 Baby Bugatti II, but while the baby bug was pitched as a single-seater, the DB5 Junior reportedly accommodates an adult and a child seated side-by-side.
Two specifications are on offer: the standard DB5 Junior which starts at GBP£35,000 (AU$63,725), and the DB5 Vantage Junior which begins at GBP£45,000 (AU$81,932).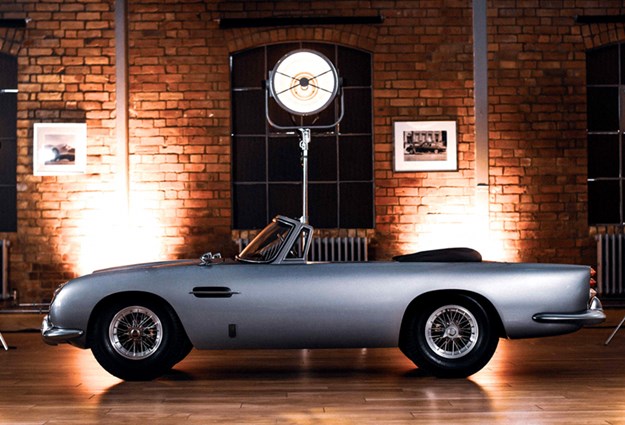 The standard DB5 Junior is powered by a 1.8kWh battery pack and has three different power modes. 'Novice' mode allows for a limited top speed of 20km/h and has a remote kill switch function; 'Expert' mode brings the top speed up to 48km/h; while 'Race' mode brings the car's top speed and acceleration in line with other Little Car Co models, for fair competition.
The DB5 Vantage Junior is the sporty model, and is powered by two 1.8kWh battery packs. It also contains the aforementioned three power modes, as well as an extra 'Vantage' mode which is engaged via a concealed missile switch in the cabin. This derestricts power output and allows for the full 10kW delivery. The Vantage also gains a carbon fibre body, a limited-slip differential and can claim up to 65kms of range on a single charge.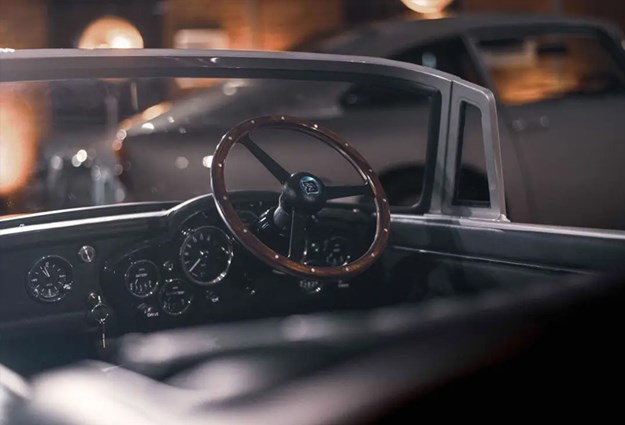 Inside the cabin you are greeted by a scaled-down replica steering wheel, mounted on a quick-release hub to aid entry and egress. There are also beautifully finished billet pedals, functioning lights, indicators and horn, an integrated bucket seat, while Smith instruments adorn the dashboard. There's also a hydraulic handbrake which should make for some fun sideways action while disc brakes provide the stopping power.
Production will be limited to 1059 units, to match the original production run of the DB5s. If you are a current DB5 owner, you can also have your car's chassis number stamped on your Junior.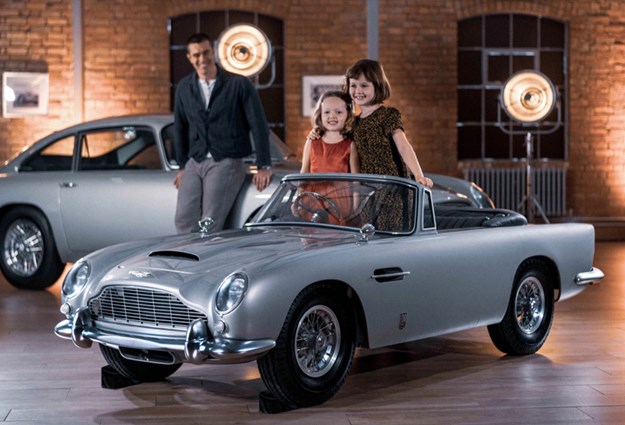 These scaled-down cars, while ludicrously expensive, represent a burgeoning niche amongst global collectors. Goodwood Revival's annual Settrington Cup is a frequent highlight of the event, and MR Sotheby's even held an auction dedicated entirely to pedal-powered classics.
This month's Concours of Elegance in the UK will also hold a world-first Junior Concours, for the best scaled-down petrol, pedal and electric-powered cars of all eras.
While the Baby Bugatti sold out almost immediately, the Aston Martin DB5 Junior appears to still be available for order. Should you be interested, you can apply to secure a build slot at thelittlecar.co
Classic Australian Family Car Value Guide home page
Muscle Car Value Guide home page
Japanese Classic Car Value Guide home page
Sell your car for free right here
Unique Cars magazine Value Guides
Sell your car for free right here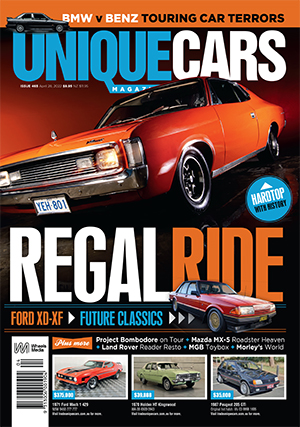 SUBSCRIBE TO UNIQUE CARS MAGAZINE
Get your monthly fix of news, reviews and stories on the greatest cars and minds in the automotive world.
Subscribe