2014 Shannons Melbourne Summer Classic Auction
---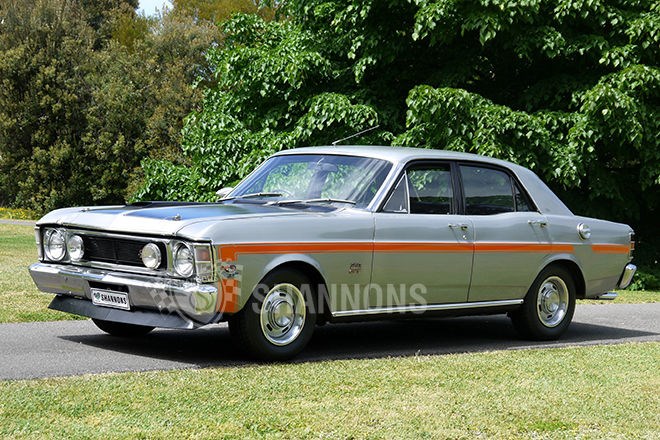 1970 Ford XW GT-HO Phase II sedan. SOLD $110,000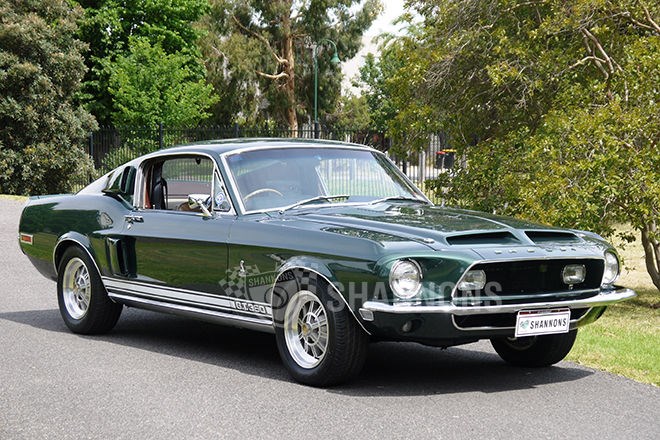 1968 Shelby Mustang GT350 Fastback RHD. SOLD $132,000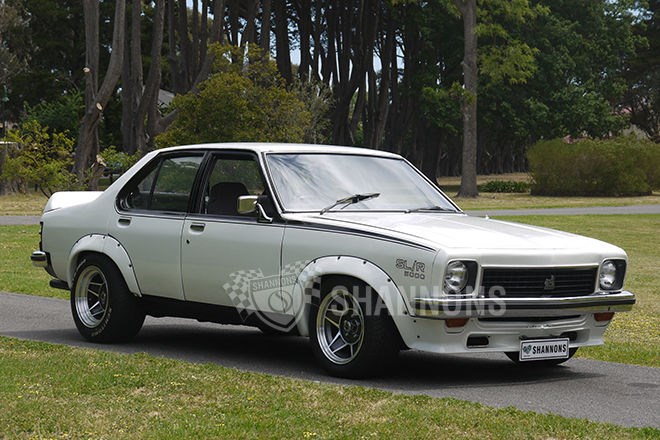 1975 Holden LH Torana SLR 5000. SOLD $35,000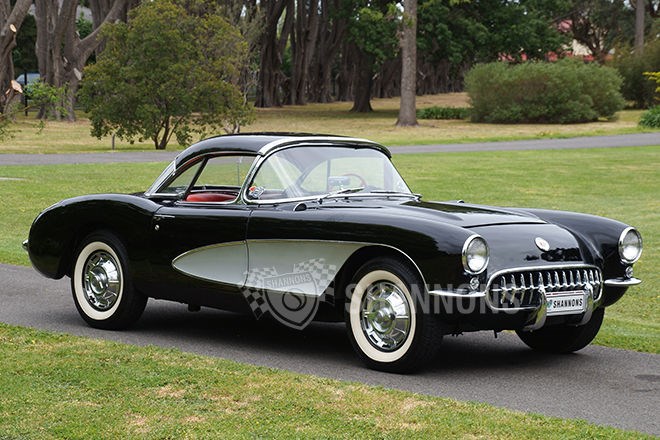 1956 Chevrolet Corvette Convertible LHD. SOLD $77,000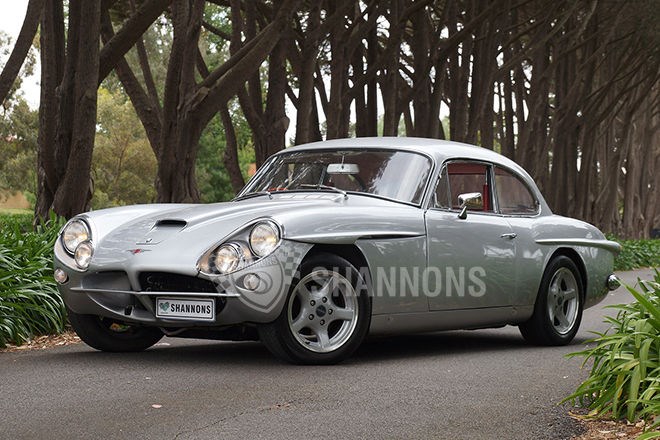 1964 Jensen C V8 Coupe 2. SOLD $67,000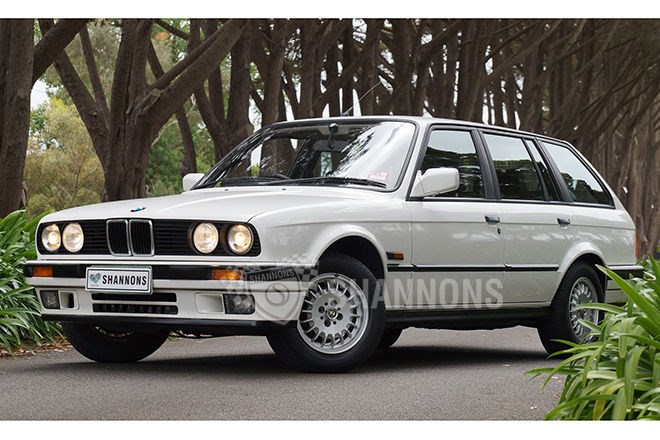 1988 BMW 325i e30 Touring Wagon. SOLD $10,500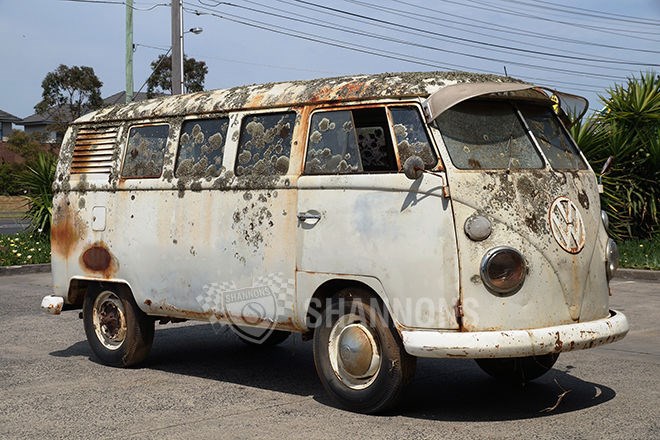 c1964 Volkswagen Kombi Split Window Project. SOLD $29,250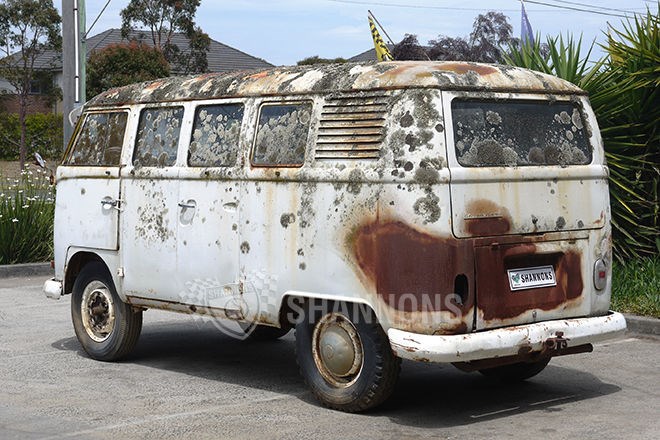 c1964 Volkswagen Kombi Split Window Project. SOLD $29,250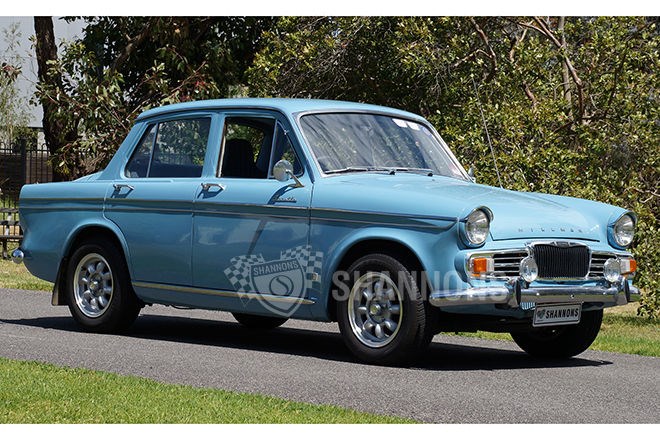 1966 Hillman Gazelle 1725cc Saloon. SOLD $7500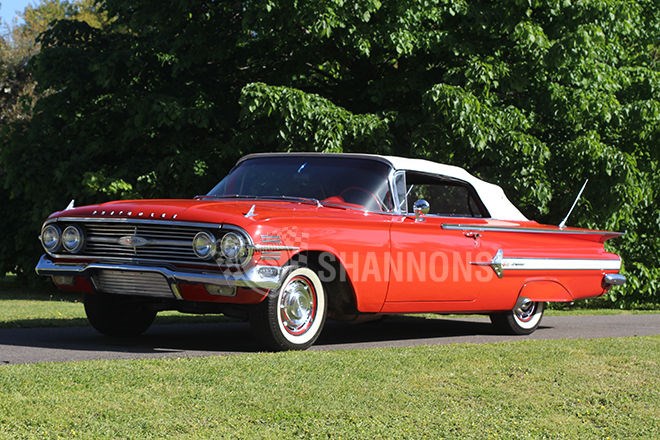 1960 Chevrolet Impala 283 V8 Convertible LHD. SOLD $32,000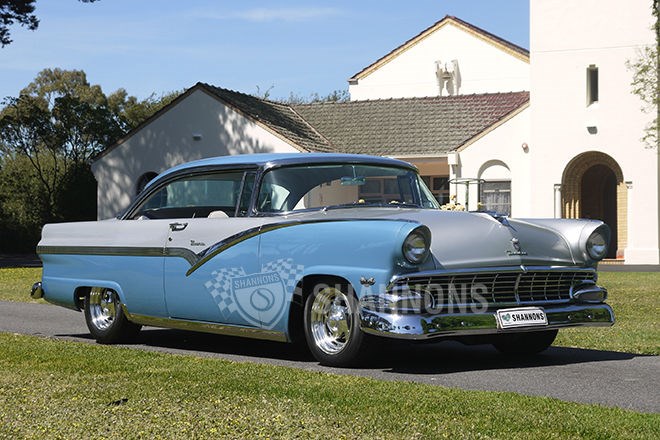 1956 Ford Fairlane Victoria 460 V8 Modified Coupe LHD. SOLD $44,000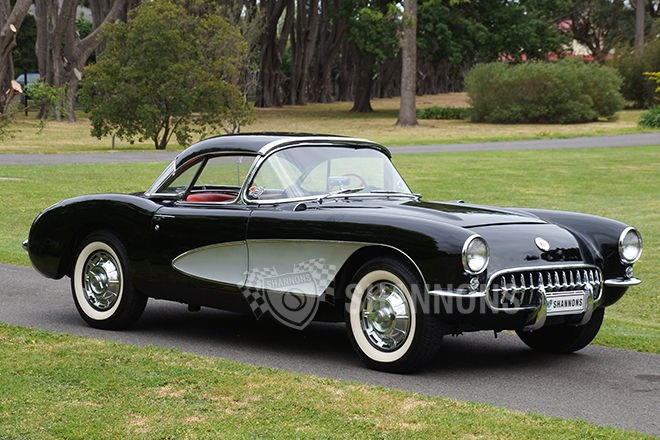 1956 Chevrolet Corvette Convertible LHD. SOLD $77,000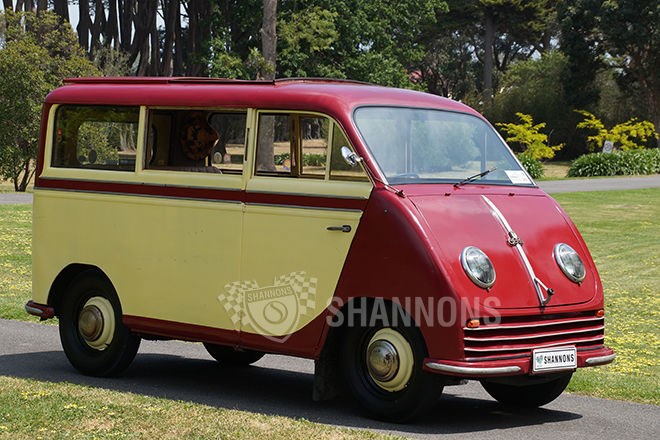 1951 DKW Schnell Laster 8 Seater Bus RHD. SOLD $39,000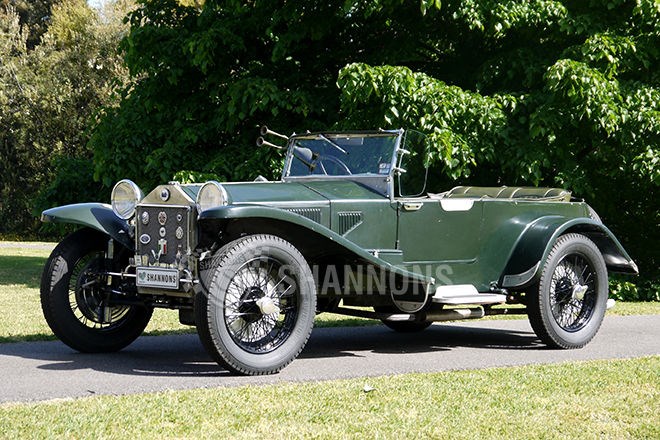 1927 Lancia Lambda Short Chassis 2-door Tourer. SOLD $47,000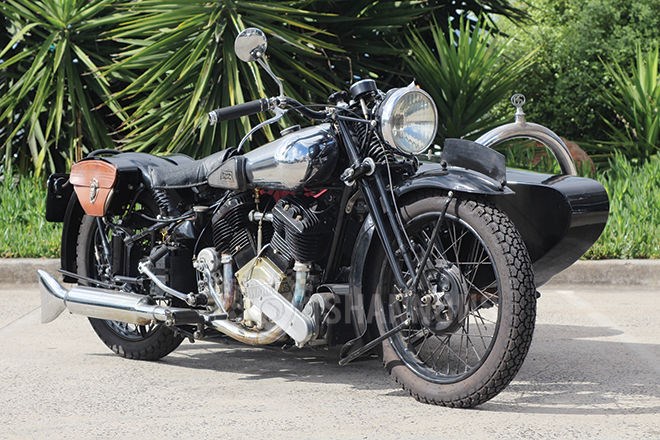 c1939 Brough Superior 1150 SV Motorcycle with sidecar. SOLD $110,000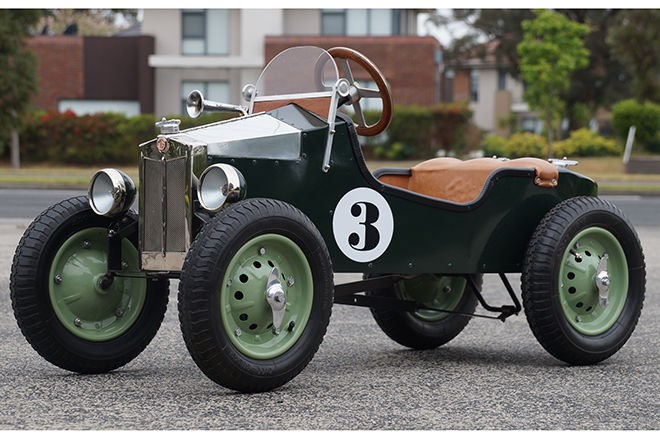 1929 MG M Replica Boat Tail Racer Pedal Car. SOLD $3400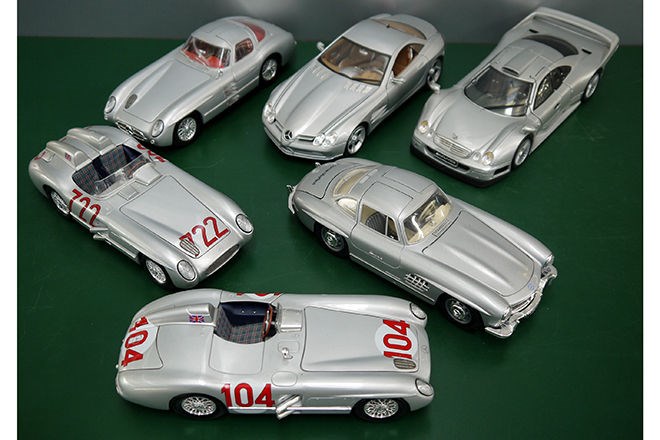 6 x Mercedes-Benz Silver Arrows 1:18 scale model cars. SOLD $504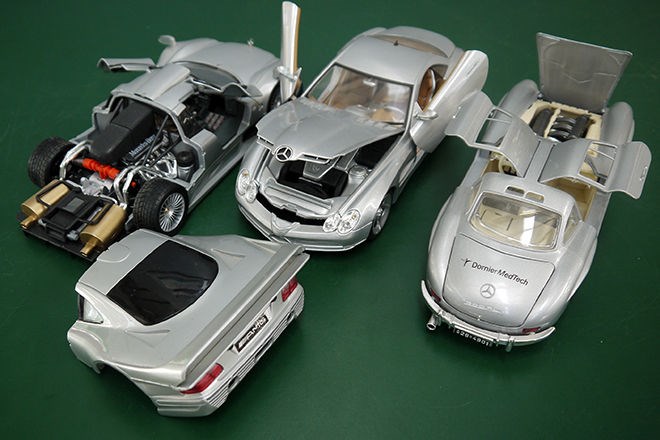 6 x Mercedes-Benz Silver Arrows 1:18 scale model cars. SOLD $504

The 2014 Shannons Summer Auction was held at their Cheltenham, Melbourne premises with almost all the seventy-plus lots of cars, motorcycles and automobilia being sold...
2014 Shannons Melbourne Summer Classic Auction
Monday 8th December
Last night (Mon Dec 8th) the Shannons Summer Auction was held in their Cheltenham, Melbourne-based headquarters and just about everything among the seventy-plus lots sold. From humble Humbers to six-figure Phase IIs, there was a bit of everything up for grabs, proven by the sea of mad-keen enthusiasts jammed into the auction house. Even the donut-n-coffee van out front did a roaring trade!
The lot bidding was largely unreserved, and generated some passionate bidding on the floor, from the phones and online. The red 1968 Ford Thunderbird selling for less than ten grand took multiple bids back and forth, even to $250 increments; so too the Goodyear embossed tin sign (sold for $2600) and various other bargains during the night. It's a sign of our cash-strapped times that it doesn't take a big-buck banger to get you into the classic car scene – as little as $10,000 can pick you up something pretty cool.
National Auctions Manager Christophe Boribon was blown away by last night's turnout and says the classic car market is looking pretty healthy. "It's hard to predict how these auctions will go," he says, "but we had 500 people on the floor last night and 15% of our bidders were online so there's plenty of activity."
So where does Chris think the punters' money is best spent? "Well, again, it's hard to pick, for example the Kombi project we had reserved at $8000-12,000, but we didn't expect to hit 29 grand – it went crazy. Half the auction had no reserve and that's a tool to help get a bargain, I think, as well as helping sellers to get their cars sold." So what's hot on the market at the moment? You're a sure bet to go Euro, Chris reckons. "The market's pretty hot on Euro stuff. The front-engined Porsches, Mercs and all the Jags went for bargain money."
So there you have it folks. If you want in on the classic and unique car game, you don't need to re-mortgage the house and youngsters, a little savings will go a long way if you know where to look. That part-time job at Maccas during high school might be something worth trying after all. Worked for us back in our day…
Some of the vehicles that sold:
1968 Shelby Mustang GT350 Fastback (RHD): $132,000
1977 Chevrolet Corvette convertible (LHD): $77,000
1964 Jensen C-V8 coupe: $67,000
1929 Lancia Lambda 'short chassis' 2-door tourer: $47,000
1956 Ford Fairlane Victoria 460 V8 coupe (LHD): $44,000
1942 Chevrolet 2-door convertible (RHD): $41,250
1951 DKW Schnell-Laster 8-seater bus (RHD): $39,000
1975 Holden LH Torana SL/R: $35,000
1960 Chevrolet Impala 283 V8 convertible (LHD): $32,000
c1964 Volkswagen Kombi 'split window' (Project): $29,250
1962 Ford XL Falcon panel van: $21,000
1950 Singer Nine 4A roadster: $13,000 
1988 BMW 328i E30 Touring wagon: $10,500
1962 Holden EJ Special wagon: $10,000
1968 Jaguar 420G saloon: $5,500
MOTORCYCLES:
With five motorcycles included in the auction line-up, the stand-out item was a c1939 Brough Superior 1150 SV with sidecar, which sold for $111,000.
Read more on the Brough Superior here...
OTHER ITEMS:
Number plates: of the 12 number plates listed - which all sold - the prices ranged from $77,000 (paid for #384) to $7000 (paid for #55-556 and #16-575 each).
Also, a 1929 MG M replica boat tail racer pedal car sold for $3400 and 6 x Mercedes-Benz Silver Arrows 1:18 scale model cars sold for $504 for the set.
2015 AUCTIONS:
The next upcoming Shannons auctions are scheduled for:
Melbourne:
Late Summer Classic Auction: 23 Feb
Autumn Classic Auction: 4 May

Sydney:
Autumn Classic Auction: 2 March
Late Autumn Classic: 18 May
Visit the Shannons websie for details and a catalogue of items closer to the auction dates www.shannons.com.au


Unique Cars magazine Value Guides
Sell your car for free right here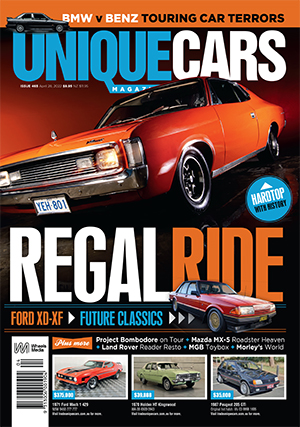 SUBSCRIBE TO UNIQUE CARS MAGAZINE
Get your monthly fix of news, reviews and stories on the greatest cars and minds in the automotive world.
Subscribe