Monterey Historics - Laguna Seca Raceway, CA
---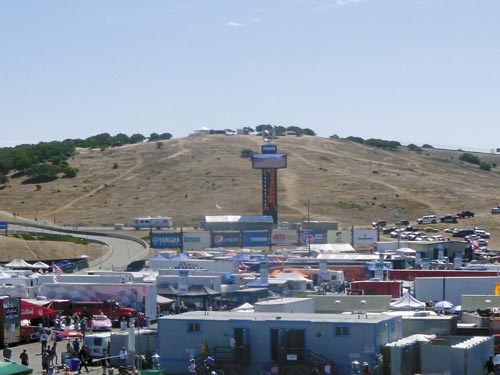 Monterey Historics - Laguna Seca Raceway, CA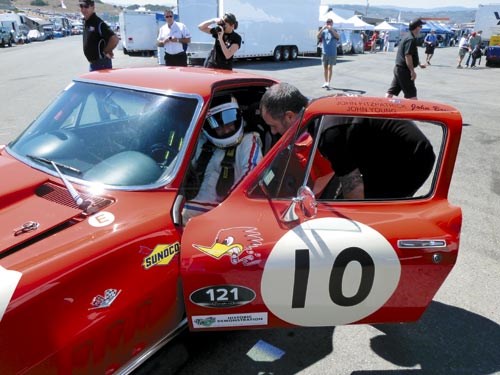 Monterey Historics - Laguna Seca Raceway, CA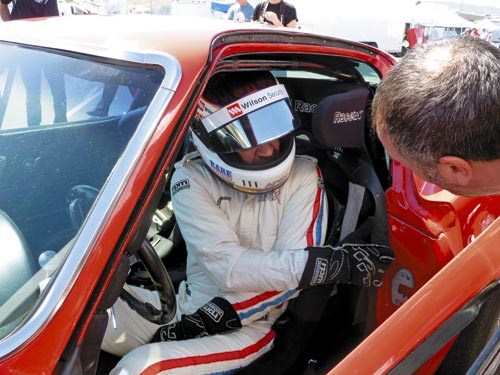 Monterey Historics - Laguna Seca Raceway, CA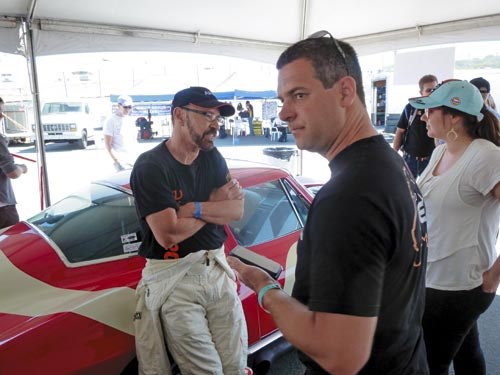 Monterey Historics - Laguna Seca Raceway, CA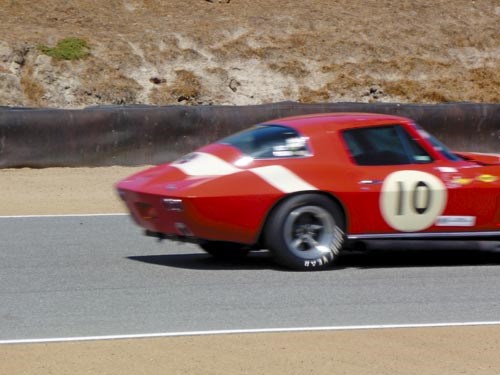 Monterey Historics - Laguna Seca Raceway, CA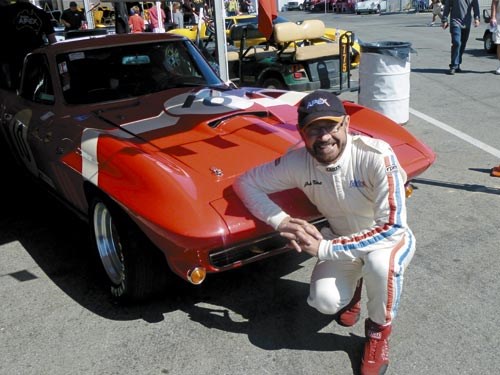 Monterey Historics - Laguna Seca Raceway, CA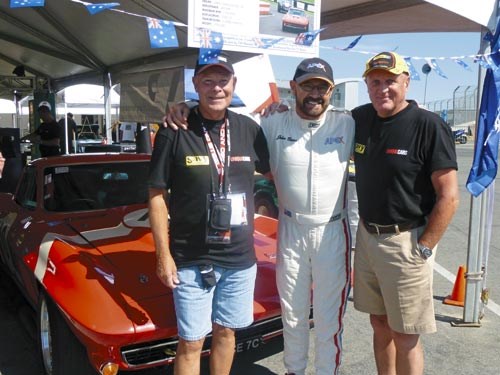 Monterey Historics - Laguna Seca Raceway, CA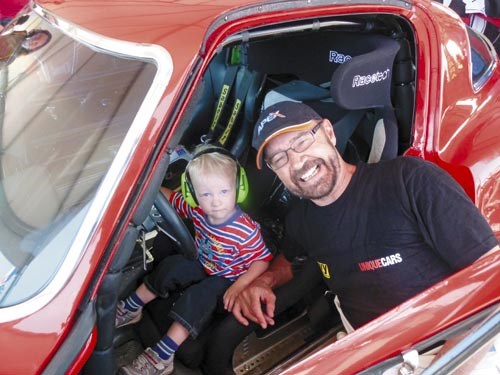 Monterey Historics - Laguna Seca Raceway, CA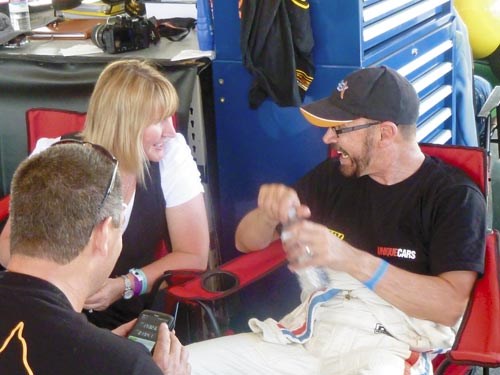 Monterey Historics - Laguna Seca Raceway, CA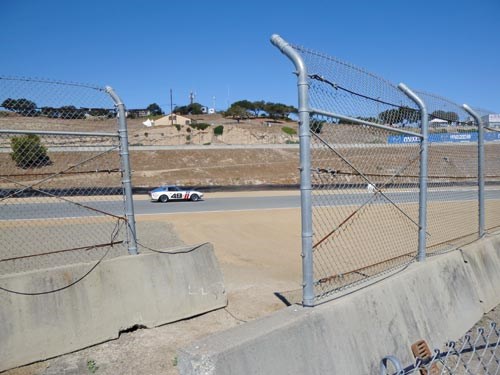 Monterey Historics - Laguna Seca Raceway, CA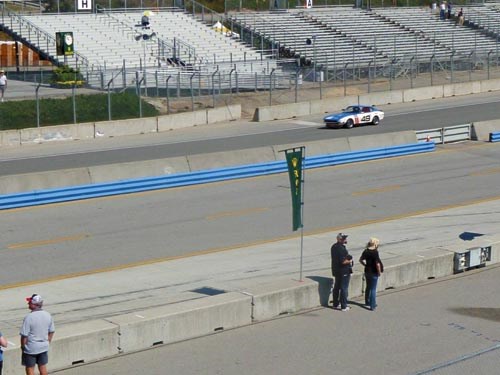 Monterey Historics - Laguna Seca Raceway, CA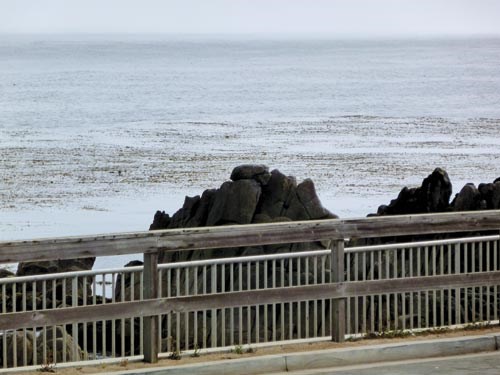 Monterey Historics - Laguna Seca Raceway, CA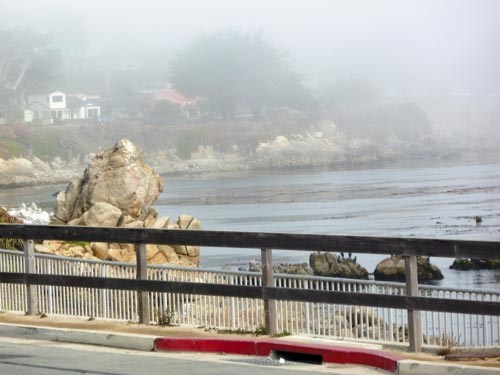 Monterey Historics - Laguna Seca Raceway, CA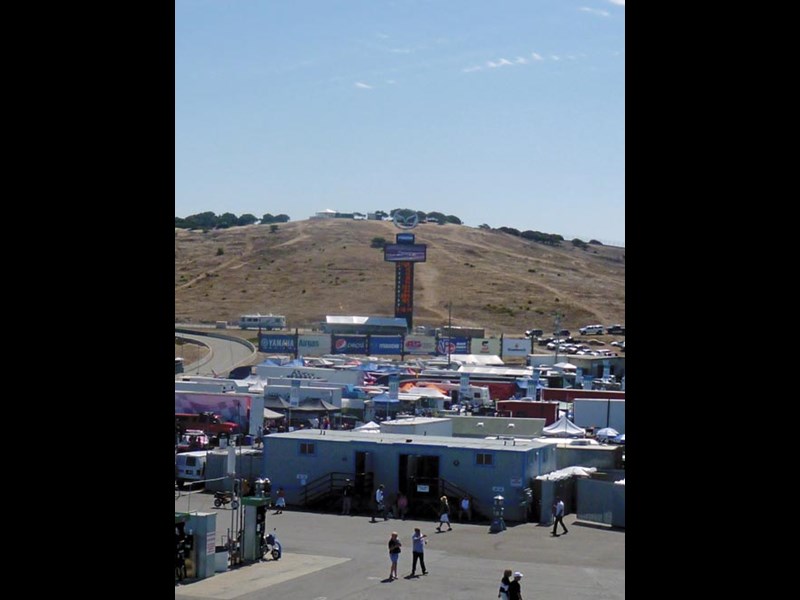 Monterey Historics - Laguna Seca Raceway, CA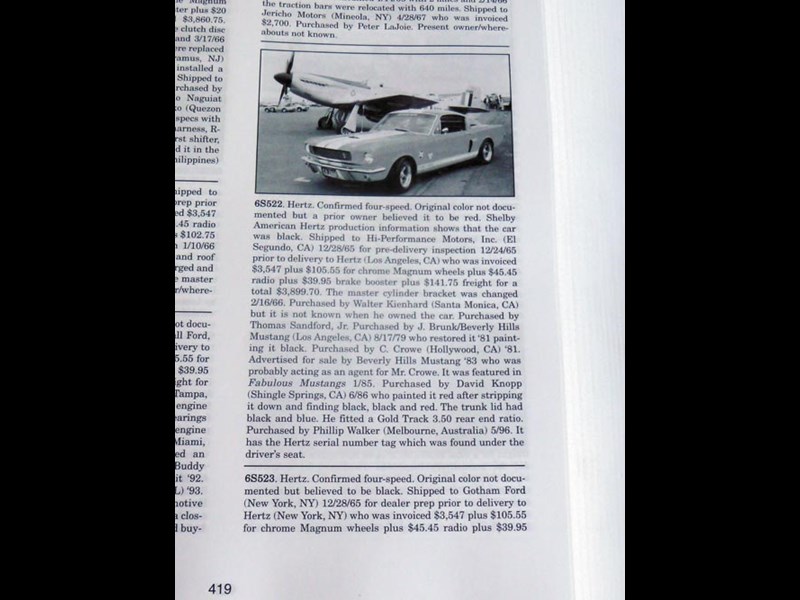 Monterey Historics - Laguna Seca Raceway, CA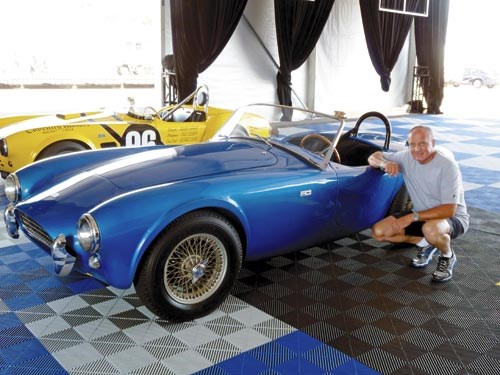 Monterey Historics - Laguna Seca Raceway, CA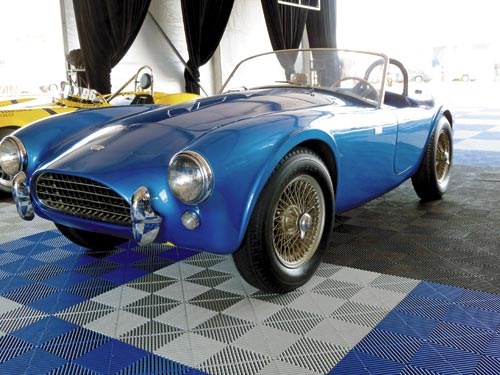 Monterey Historics - Laguna Seca Raceway, CA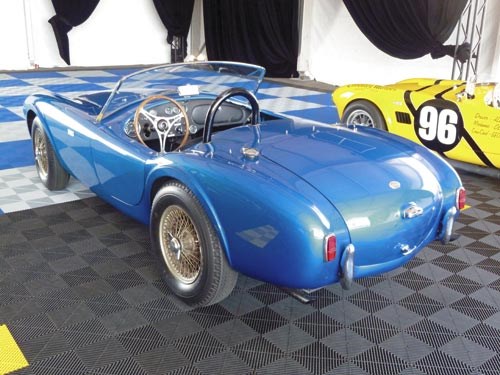 Monterey Historics - Laguna Seca Raceway, CA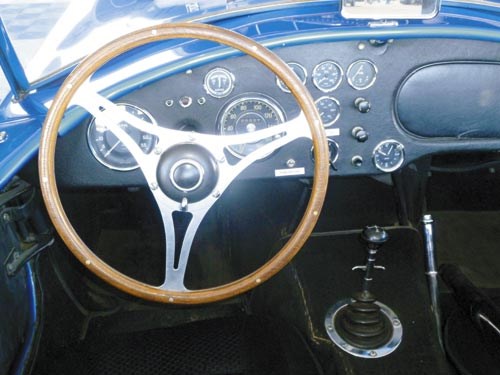 Monterey Historics - Laguna Seca Raceway, CA

Joe Calleja and John Bowe took a Corvette to the famous Monterey Motorsports Reunion and wowed the Yanks
MONTEREY - LIVING THE DREAM

Monterey Motorsports Reunion classic at Laguna Seca Raceway in California has been a long-held dream for car-nut Joe Calleja. "I'd been to Monterey once, in about 1988," says Joe. "Every year they theme the event around a marque and this year it was the 50th birthday of the Cobra. So, I thought if I'm going to go back, this is the year to do it!"
That's because Calleja is lucky enough to own the two Shelby Cobras we featured back in Issue 333. He also wanted to take his Chevrolet Corvette race car (see Issue 320) and stick his mate John Bowe in it to give the Yanks some hurry-up. So, an idea was hatched: ship a Cobra and the Corvette to the US and have a shed-load of fun!
Attending an event on the other side of the Pacific could be a daunting experience and one slip-up could mean an international round trip with no real result. But that wasn't Calleja's only problem. You don't just rock up to the Reunion, pay an entry fee and go racing. Like the Goodwood Festival of Speed in the UK, you have to be invited."I was thinking, 'how the hell do I get into this?'" says Joe. "I had no idea how to do it but [Unique Car's Project Manager] Phil Walker told me what to do."
"This is a big deal," continues Bowe. "It's a very prestigious event and entering is like applying for a job – you need a CV for the car and a CV for the driver, then you wait around for a few months for notification that you've been invited."
Having an Aussie Cobra at the event was welcomed but the Corvette needed a fair bit of preparation if it was to stand tall and proud among a paddock full of million-dollar cars from around the world.
"It is a good looking car and has a long history of racing in Europe at tracks like Monza and Spa," Joe says of his 2010 purchase. "In fact, that was the car's appeal – I wouldn't have bought it otherwise."
"It has racing history back to the 1960s in Europe, so it's a genuine '60s GT car," adds JB. "Brocky ran it at Goodwood just before we lost him in 2006. When Joe bought it, it had a really wild cam and was like driving a two-stroke motorbike! Jason Richards and I drove it at Winton last year and it had a way-too-big cam and no torque. Dick Savy [Savy Motorsport] fixed that.
"Later, when Joe decided we'd take it to America, we tested at Phillip Island. To be honest the car was not particularly sweet. Bill McKenna, the agent for Penske and Goodyear Racing Tyres in Australia, built some shocks based on what we knew from my (TCM) Mustang that also uses Penskes.
"After fitting those, it was a different car and I breathed a sigh of relief, knowing that we were going to this renowned circuit with a car that wasn't going to kill me!"
With entries accepted and preparation complete, the Corvette, Joe's 'flat-fendered' '64 Cobra, equipment and spares were shipped from Melbourne in June.
"It went straight to San Francisco and then the container was delivered straight to Laguna Seca," Joe says. It was there the plan began to unravel. Joe flew to California with Savy a few days before the event to unload and prepare the cars.
"Dick and I couldn't find it!" says Joe of the big steel box filled with several hundred grand's worth of toys and tools. "We wandered around for at least an hour-and-a-half looking for it. No one knew where this box from Australia was… Eventually we found it up in some back lot…"
With the cars unloaded and checked, attention turned to racing. Being new to Laguna Seca, JB was required to attend rookie orientation. "I'd done a little simulation practice at Maranello Motorsports – in other words, I played some video games! But I'd crashed on every corner!" JB laughs.
Thursday and Friday were practice days and JB lapped up the challenge of a new circuit. "The track has quite a large elevation change and a really interesting section called The Corkscrew," - JB
explains. "It's famous around the world, in the same way The Dipper at Bathurst is. You come over a blind crest at around 190 or 200km/h and then the road goes downhill where you're braking, then turns hard left and then you're looking at the tops of the trees because the track turns hard right where you can't see it.
"The first couple of laps, I turned in too early and ended up off the track! There's a little bit more space at this track but it's not quite as fast as Bathurst. You're doing 220km/h not 300 but, on a car like the Corvette with no aero and Goodyear Blue Streaks, it's wheel-spinning at 200-plus."
After roughing-in his technique during practice, JB did well in Saturday's races. "I scored pole for the first race and came second," says a modest JB of his drive in the 38-car GT field. But then the scrutineers stepped in… That was a bit of a letdown.
"A fella came over to us while we were sitting on the dummy grid. Apparently he was the head scrutineer and he said, 'You guys will be starting from the back of the grid'. No ifs, buts or maybes!
"Of course, I asked 'what for?' and he said we had the wrong manifold on the car. This was about five minutes before we were to drive onto the track so there was no arguing about it. We found out later our manifold was from a '67 Corvette instead of a '65."
Despite being a rookie in a car that had been tweaked and tuned using seat-of-pants data, JB passed nearly three dozen cars, placing third from the back of the grid!
"Overall the car didn't miss a beat, all we did was bleed brakes," JB recalls. Some guys had new tyres every time they rolled down pit lane! We had some help from [US locals] Virtuouso Performance – they let us pit with them. Scott, the boss there, has been out here to Philip Island so he was aware of our racing scene. They were awesome blokes so that made life a lot easier."
The event was an absolute eye-opener, in more ways than one for car fanatic Bowe. "More than 500 cars attend," JB marvels. "Some of them are the most exotic race cars you will ever see. It is truly huge. Philip Island Historics is a big event but the numbers at Laguna are massive. The boss of Walmart was there with three cars with a combined value of $50million."
It wasn't just prancing around the pits and racing, especially as Joe had his Cobra there for a cruise, too. "Every day there is something to do," says Joe. "For instance, on the Wednesday there was a parade of something like 25 original Trans-Am racers being escorted by police Harleys to the little village of Carmel. It was just enormous!
"On Thursday there was a parade of the cars that were to be seen at Pebble Beach on Sunday – that's the biggest Concours D'elegance in the world. Everything you look at is worth about 10 million bucks! There were five auction houses conducting auctions. There are things on every day – it's motor mania!"
JB agrees on the carnival atmosphere.
"We were the only Australians competing and generally Americans like Aussies – except when we beat them! There were plenty of Aussies there for a look, too. I would have loved to have gone there without even racing. There were cars that I've read about since I was a little kid and, of course, I've never seen them in the flesh.
"Cars such as LeMans and IMSA big-banger stuff like Porsches, Marches and Lolas; genuine Trans-Am stuff like Boss Mustangs, Z/28 Camaros, Javelins, Plymouth Barracudas…  Just an incredible variety of really serious cars.
"It's the 50th anniversary of the Shelby Cobra and there must have been 100 there. Eventually you don't even look at them. There was one race with 47 Cobras in it!"
Coming home was as easy as going over according to Joe. "After presentations on Sunday evening, Dick and I spent about two hours packing the cars, we locked up the container and said, 'see you in Melbourne'."
With the taste of success – and as Joe reckons, some unfinished business – Calleja and JB are planning to go back for another Aussie assault in 2013.
"I think we created a lot of interest and earned a bit of respect – people were very appreciative," says JB. "Geez, I got to live the dream with this one. It's a fabulous racetrack with terrific history. The event was incredibly well organised. Maybe Unique Cars should organise a tour next year…"
GETTING THERE
There's plenty of ex-US stuff arriving in Australia each month but shipping a car to the US for a motorsport event such as Monterey or Bonneville takes a little planning and expertise.
Joe used the services of JAS Forwarding, which has a motorsport service. "We offer a door-to-door service," says JAS spokesperson Rob Brooks.
"Most stuff like this goes by sea so you need to plan ahead. We need VIN or chassis numbers and a carnet [security bond] is payable for temporary imports [visits].
"There are EPA and quarantine requirements, too – the first thing they check for is mud or other matter under wheelarches so your car must be scrupulously clean."
To satisfy hazardous material requirements, the car's fuel tank should be just about empty, too (so it can be idled dry) and the battery able to be disconnected and the terminals isolated.
Expect to pay around $13K for the round trip. "Sometimes, the cars don't return for a while," quips Rob. "They get crashed…" – GT
Unique Cars magazine Value Guides
Sell your car for free right here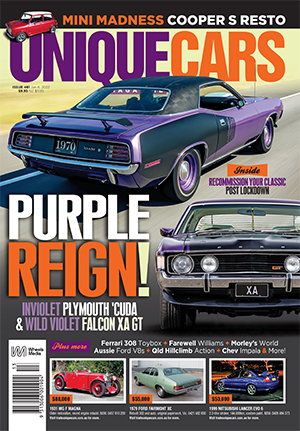 SUBSCRIBE TO UNIQUE CARS MAGAZINE
Get your monthly fix of news, reviews and stories on the greatest cars and minds in the automotive world.
Subscribe