1952 Jaguar XK120 review
---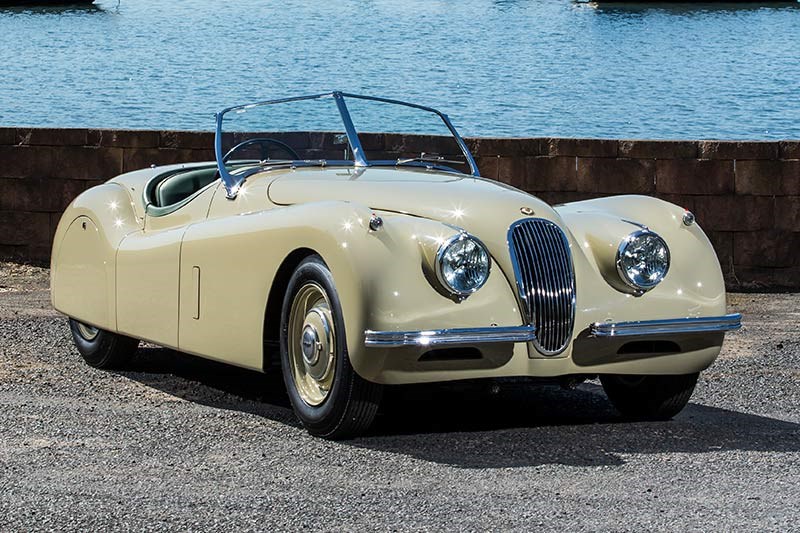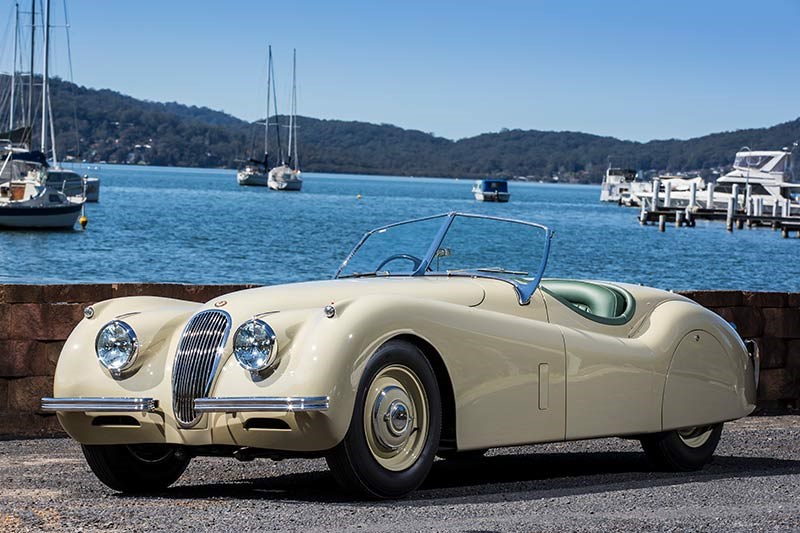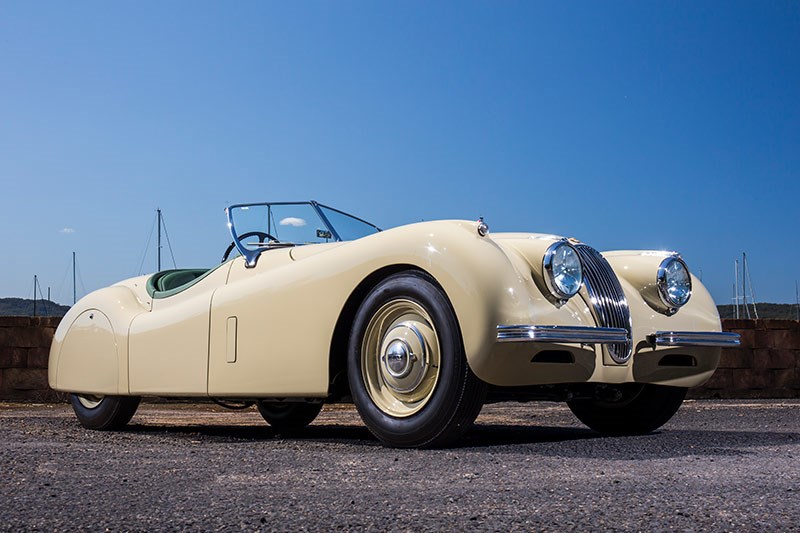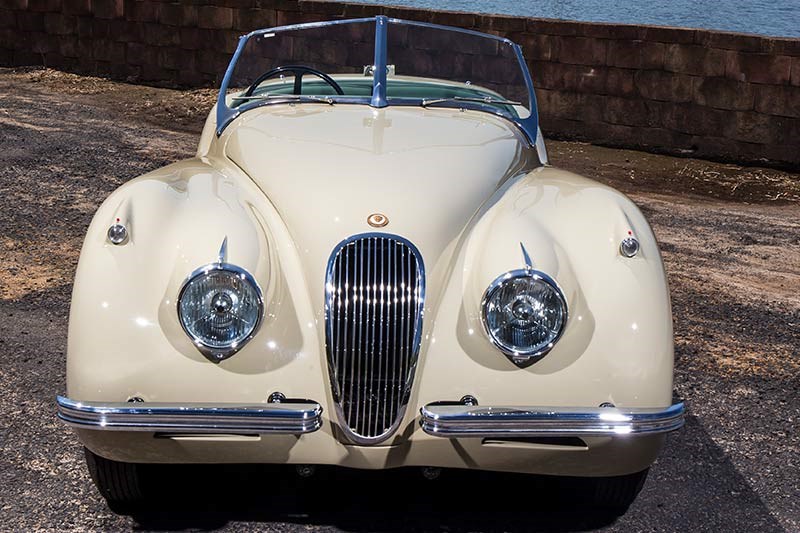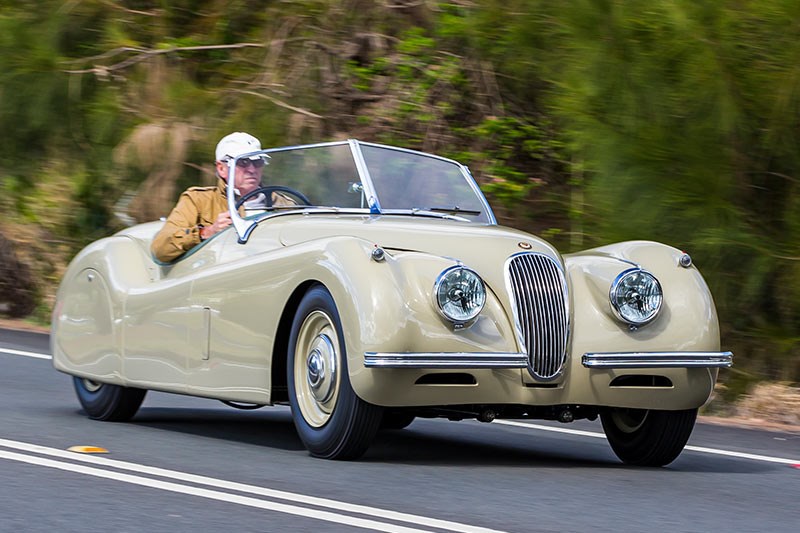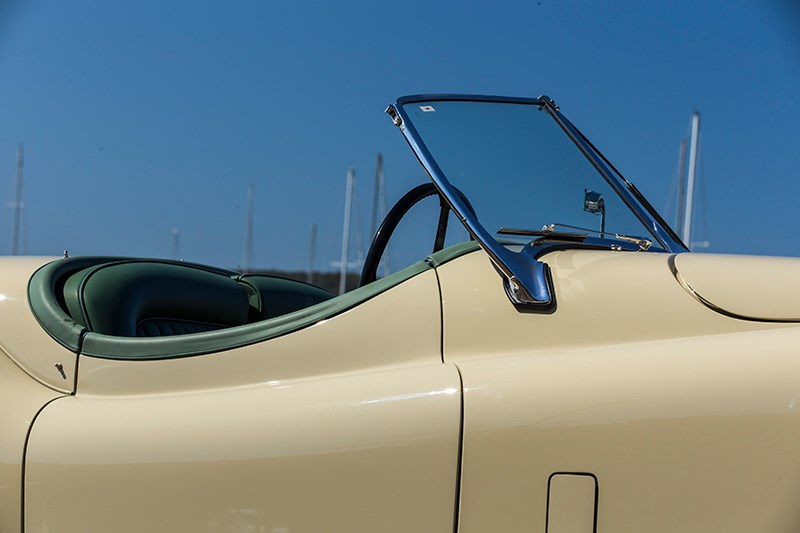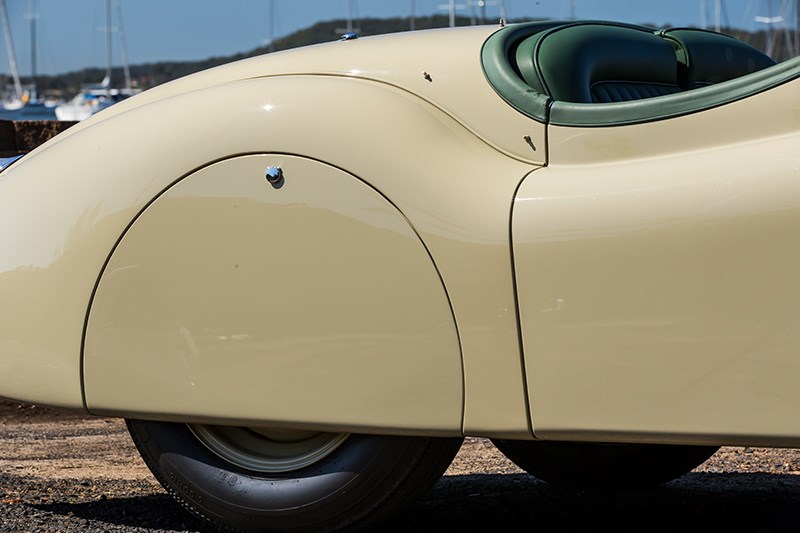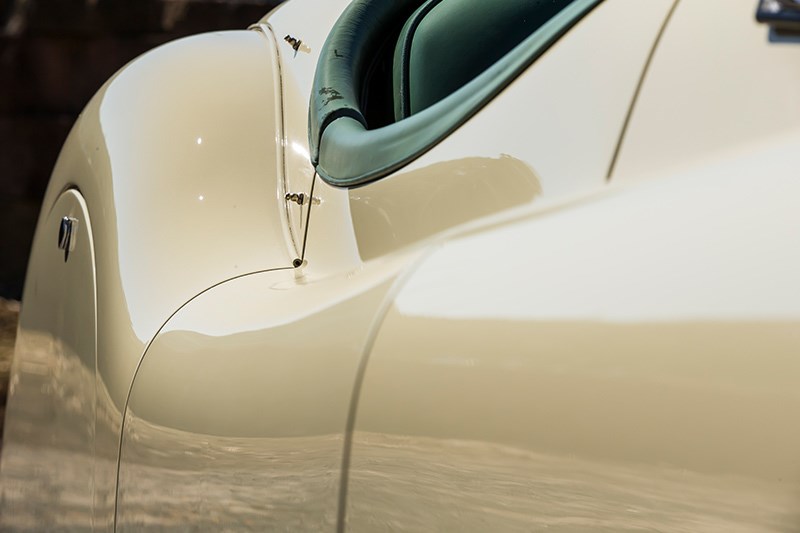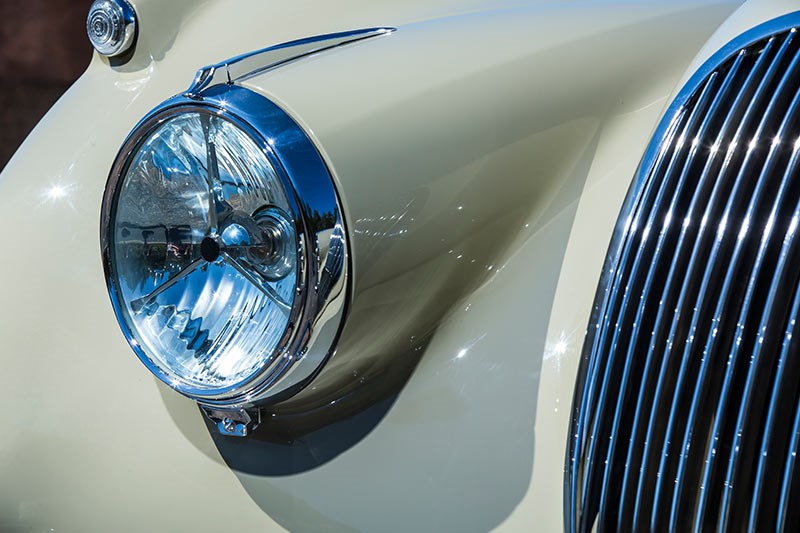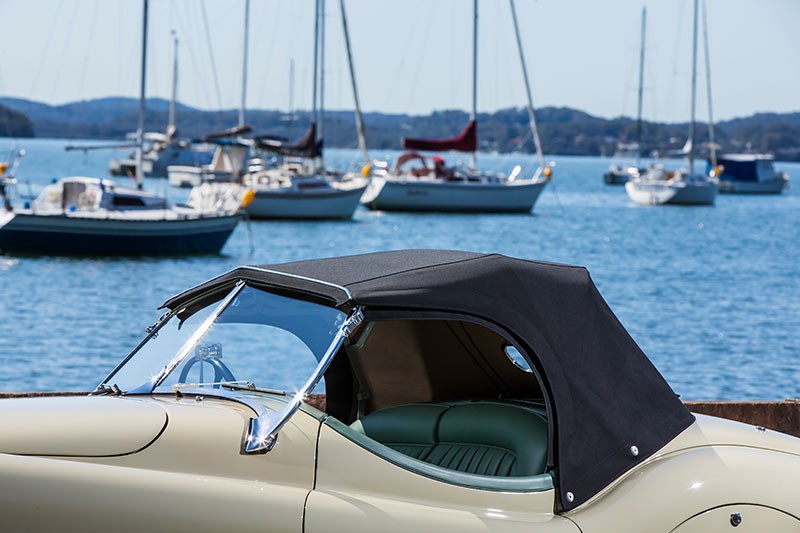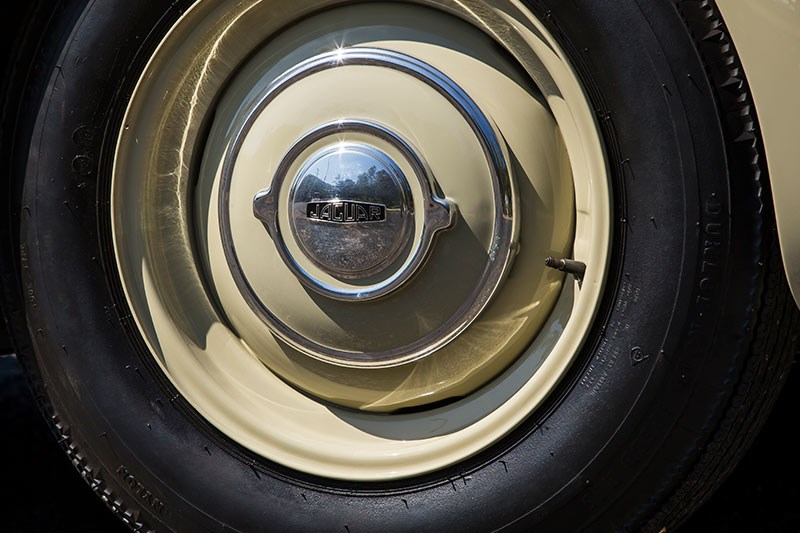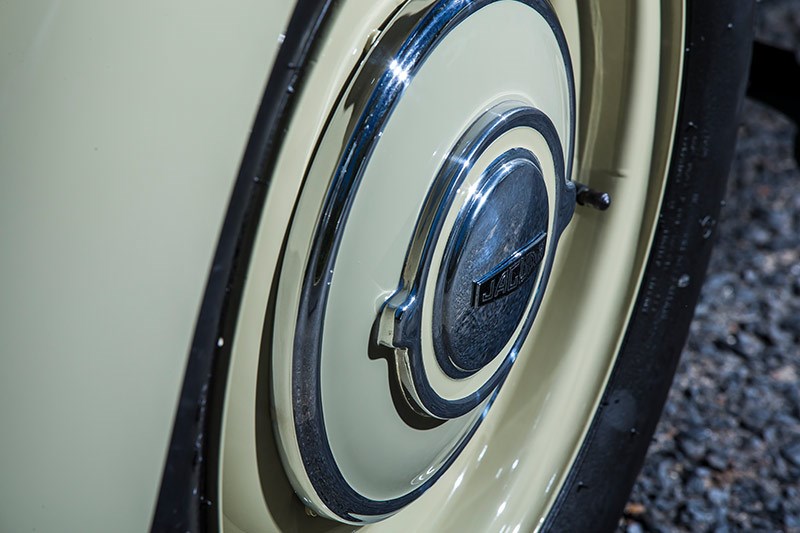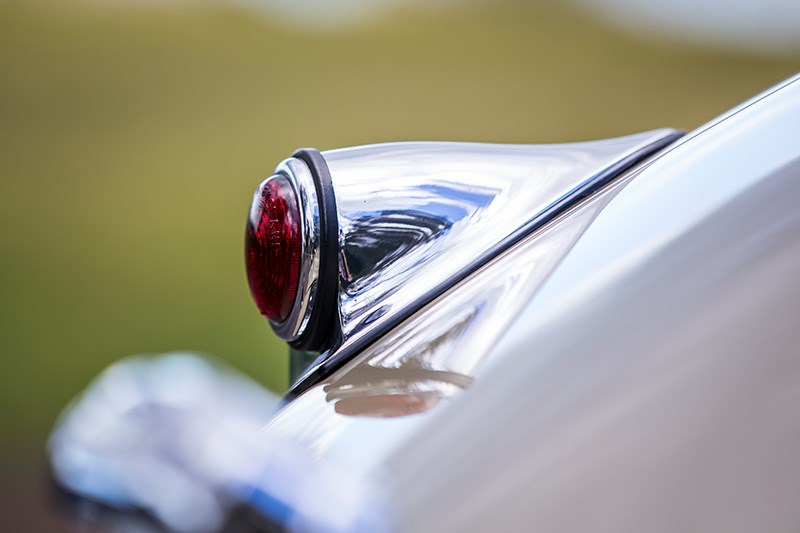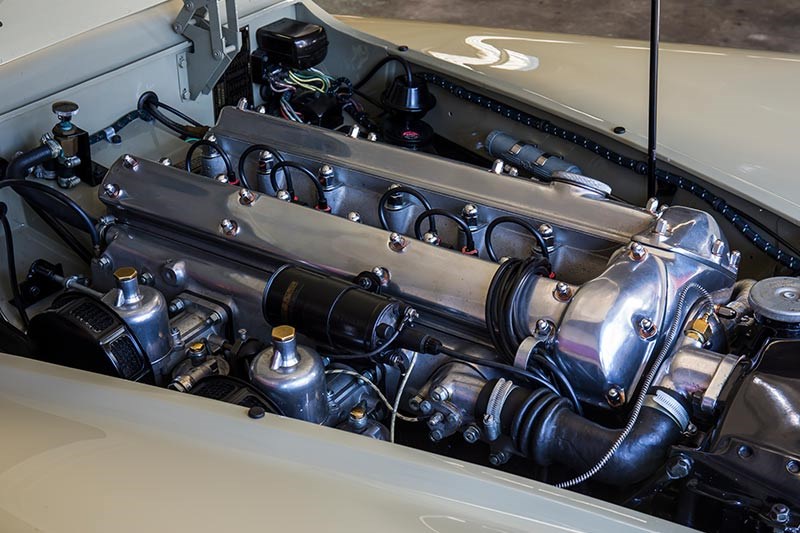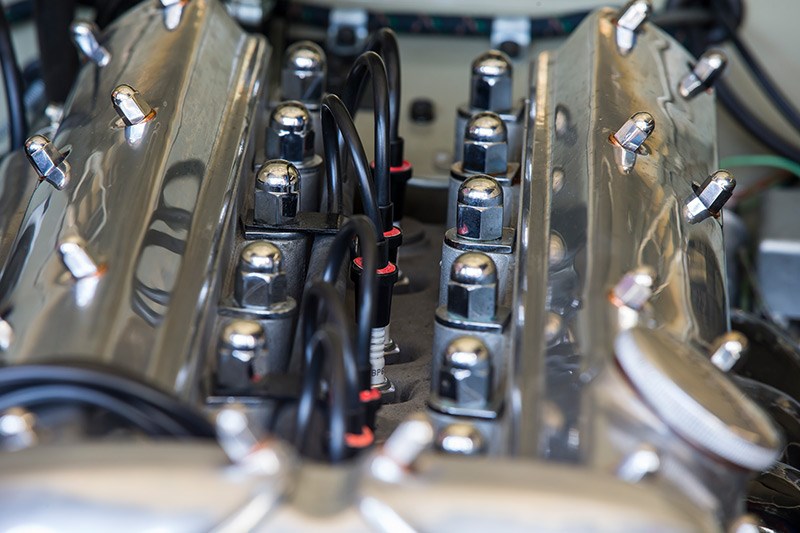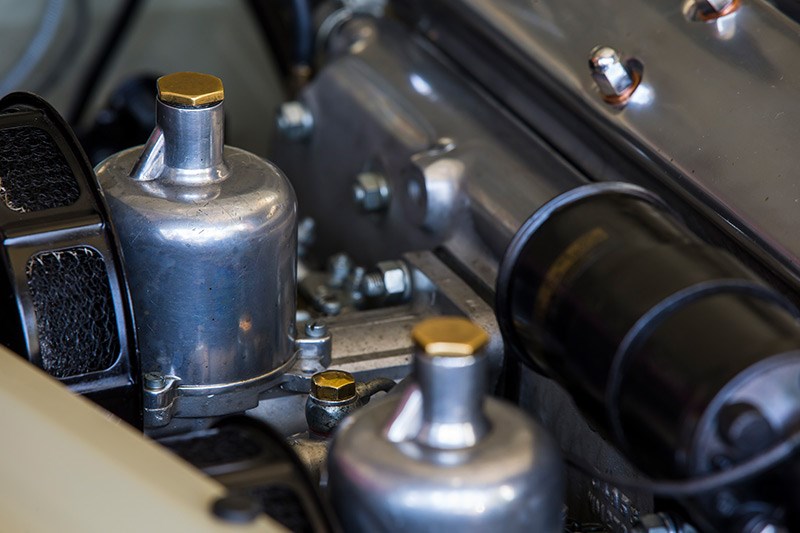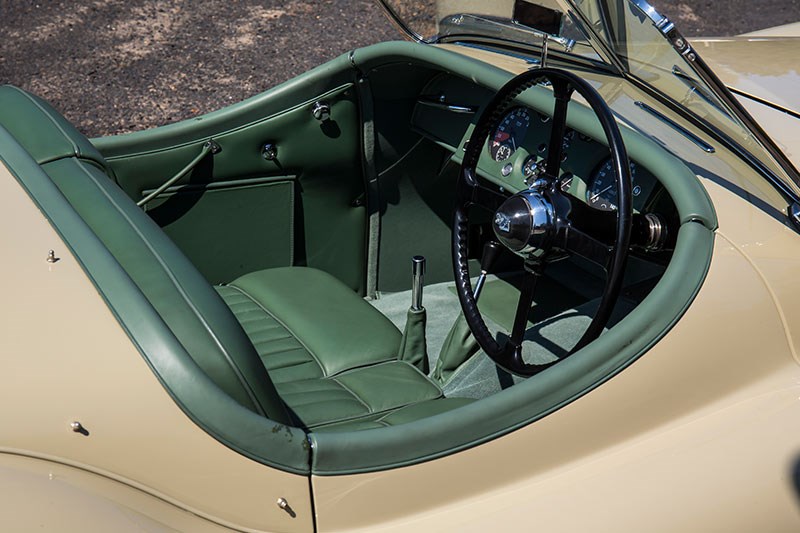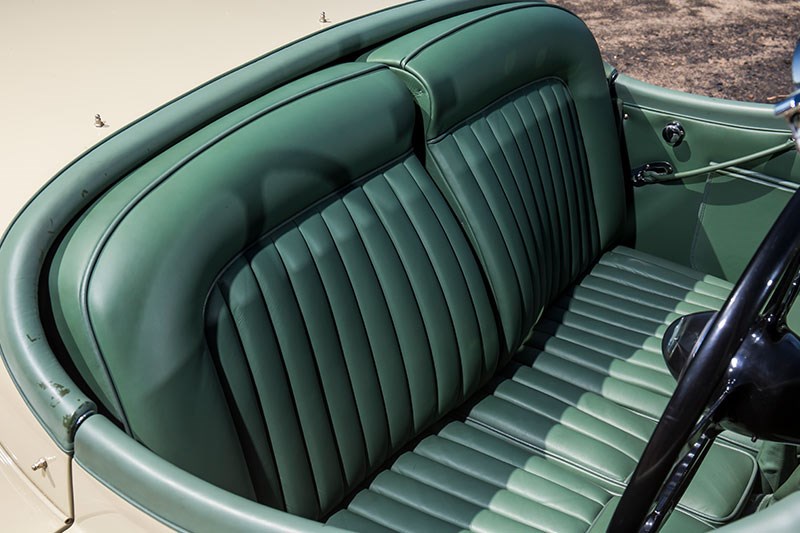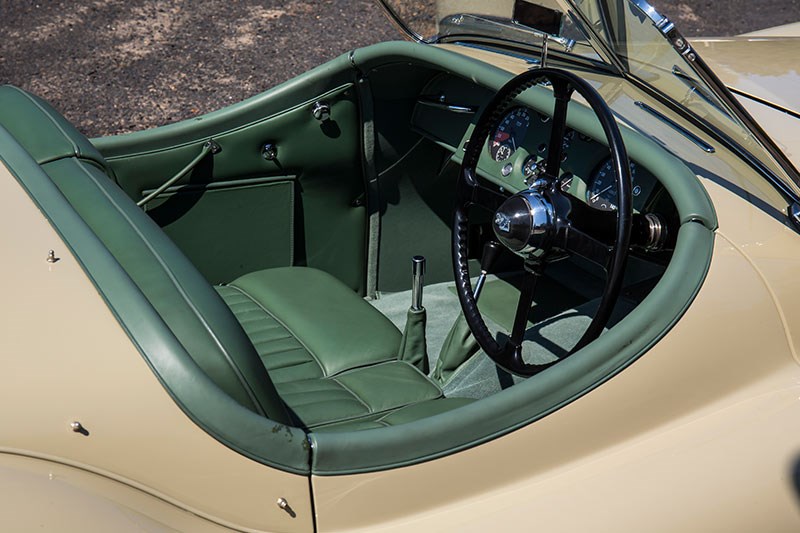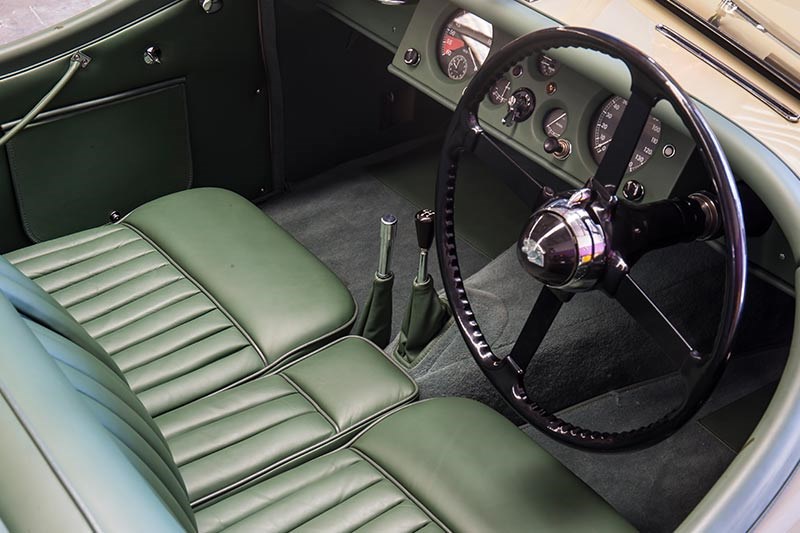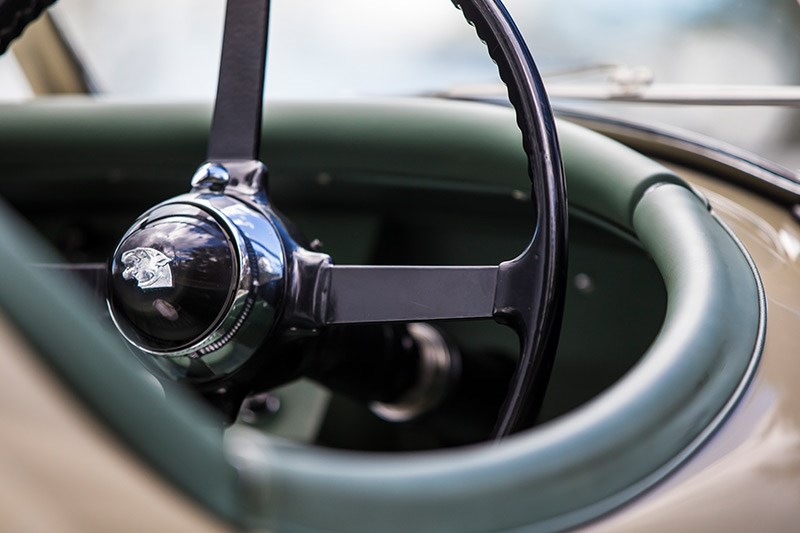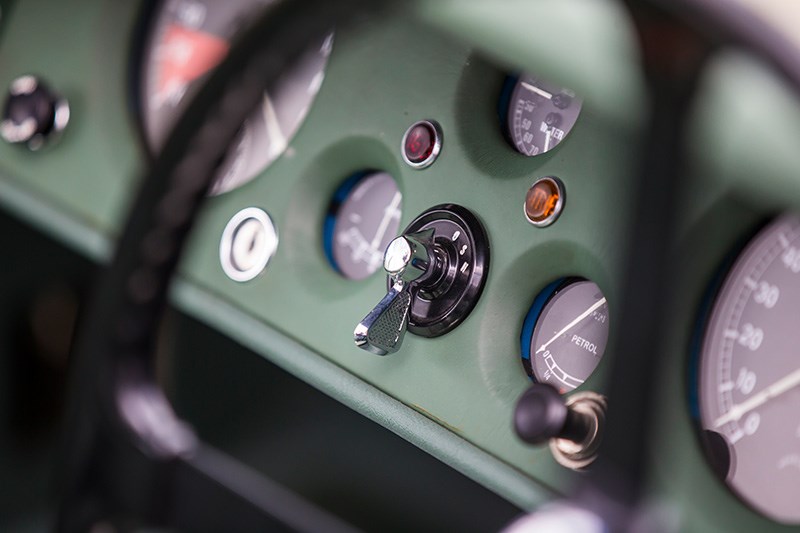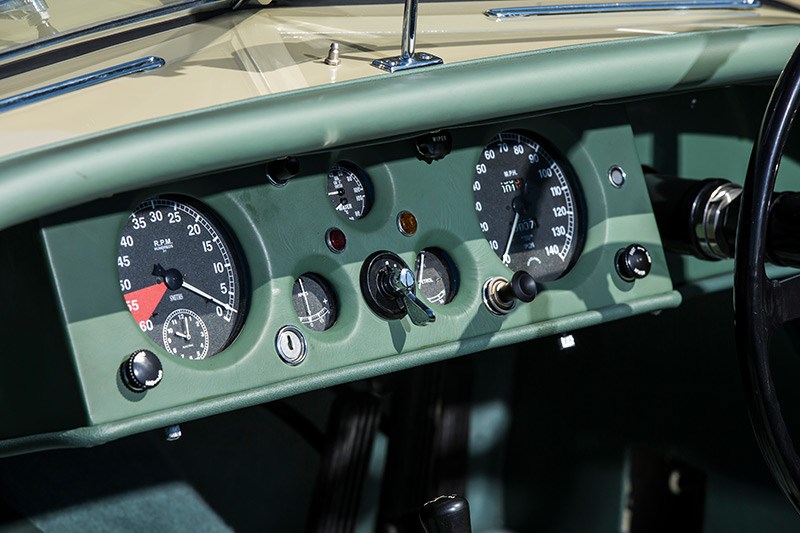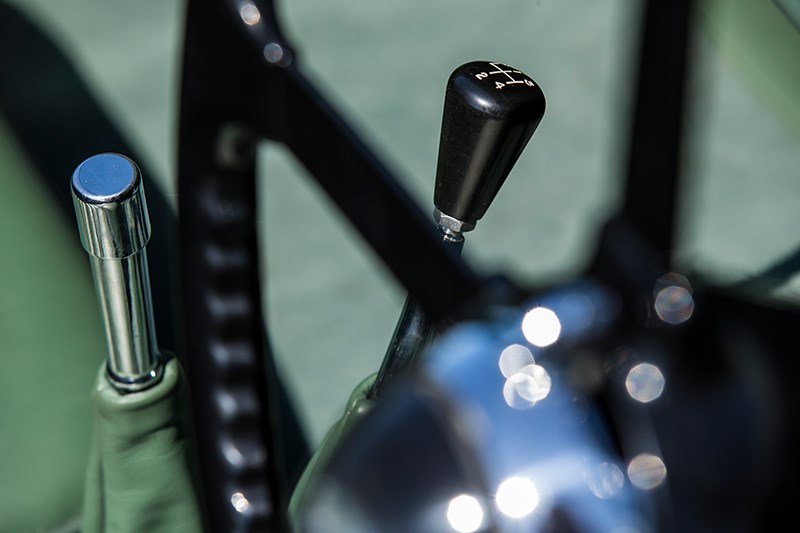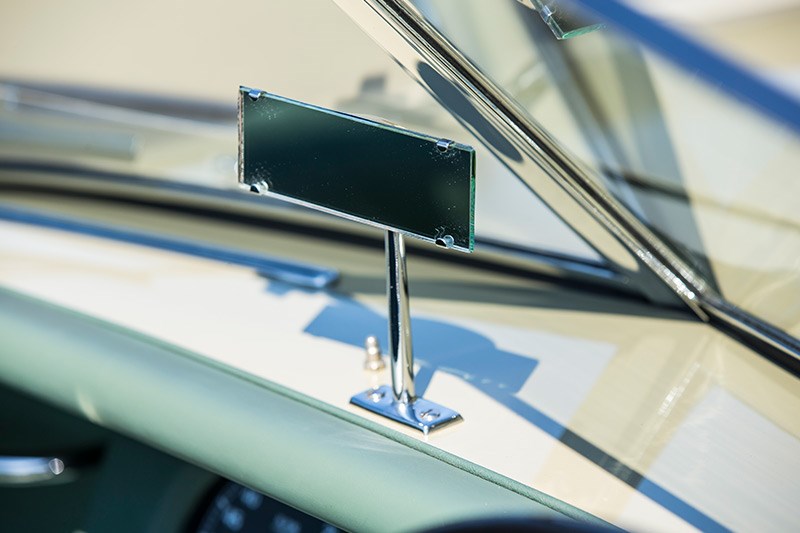 Was this William Lyons' best work? Visually - without question
Jaguar XK120
It was love at first sight – I was hanging over the rail taking photos on the first floor of Melbourne's Royal Exhibition Building at the 2015 MotorClassica and this striking Jaguar caught my eye.
As a Best of Show judge I hadn't had time until now to study the auction cars but for some reason the XK120 with hood erected jumped out at me.
I've always hankered over William Lyons stunning roadster – to me one of the best looking cars of the immediate post war era – an enduring form that even today is simple, striking and somewhat alluring. On top of that it was the fastest road car available at launch.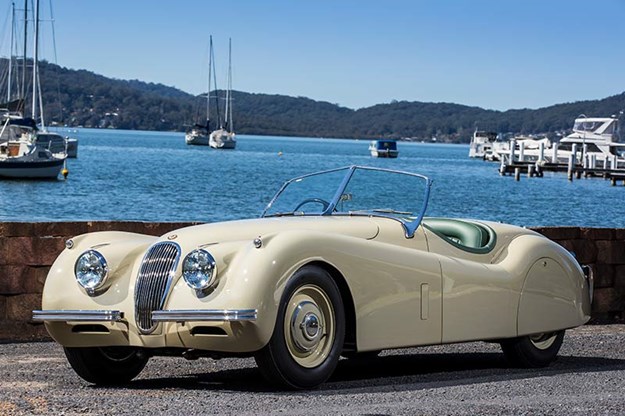 A beautiful and preserved time capsule.Posters of this car replaced the Spitfire
The car in question was part of the Theodore Bruce Auction – in period khaki with green top and leather it looked simply superb from above. Sympathetically restored for the period it not surprisingly was knocked down for a considerable sum during the auction.
I came across this stunning car again at the opening of the Gosford Classic Car Museum on the NSW central coast where a generous offer to drive it was quickly accepted.
| Read next: Jaguar E-type lightweight review
One can understand why the XK120 created such a storm a few years after the end of World War 11. With Britain's car industry and Jaguar in particular struggling to re-establish itself post war the preview of the XK120 at the Earl's Court Motor Show in October 1948 would cause a sensation.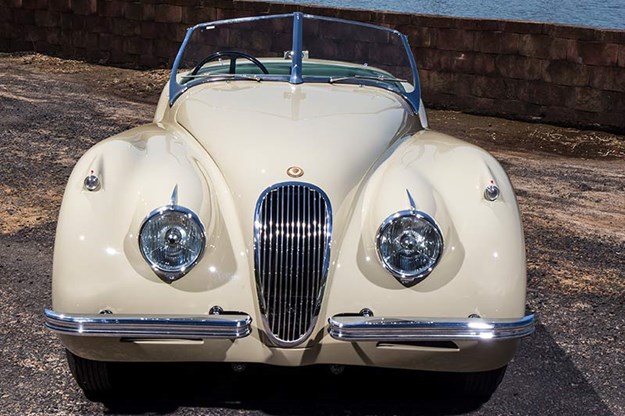 William Lyons had revealed the open-top two-seat roadster as a show car for his new 3.4-litre twin-overhead camshaft XK engine. Such was the response to the hastily put-together bronze display roadster Lyons was persuaded to quickly put it into production.
Interestingly, for speed the first 242 cars were hand-built in the pre-war tradition of timber frame and alloy panels as used on Lyons' highly successful pre-war SS100 sports car.
Such was the strong interest from the American market that most of the early XK120s were ordered in left hand drive. The 120 name chosen for the roadster coming from its 120mph potential top speed.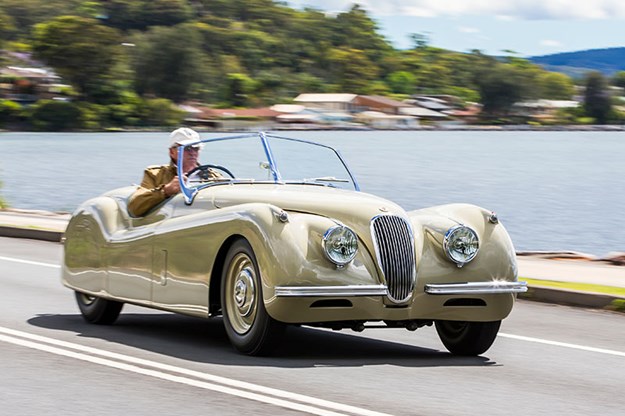 The XK120's acceptance in the US was helped by the fact that Hollywood favourite Clark Gable had taken delivery of the third car and first production chassis 670003 in 1949. Today, these early Ash-framed XK120s are highly sought after and carry a substantial premium; the Gable car superbly restored making a popular appearance at the 2012 Pebble Beach Concours d'Elegance.
Steel-bodied series production would get under way for the 1950 model year, carrying a weight penalty of 51 kilos despite the mass-produced pressed steel bodies retaining aluminium doors, bonnet and boot lid.
Interestingly, the cars outstanding form tends to override one of its enduring qualities – the engine. The new 3.4-litre DOHC XK engine with alloy cylinder head, hemi-spherical combustion chambers was so robust it would live on well into the late 1980s in modified 3.8 and 4.2-litre form and become the maker's prime power source.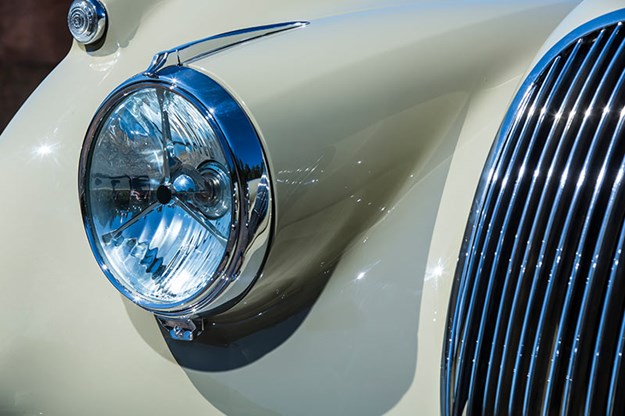 Fed by twin SU carburetors in turn supplied by an electric SU fuel pump, the straight-six engine with inclined valves and 8:1 compression was strong and eager – a somewhat radical engine to come out of a company that had barely been established before the outbreak of war.
Power output was rated at 119kW (160bhp) at 5400rpm, drive taken via a 250mm Borg and Beck clutch to a four-speed Moss box with synchro on second, third and fourth, with final drive via a hypoid bevel rear end.
The chassis is a modified X-braced affair from the Mark V Saloon with the suspension also a carryover from the same model but with stiffened springs and dampers. Lyons employed torsion bar suspension with telescopic dampers up front and leaf springs with lever cam dampers to the rear.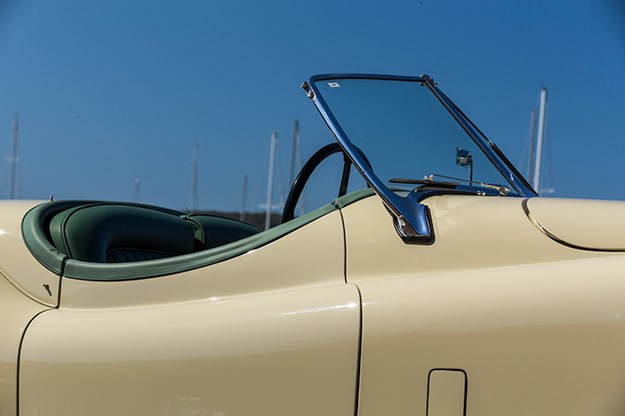 Braking is by large 305mm drums while the steering is a recirculating ball setup with 3.25 turns lock to lock and a turning circle of 9.5 metres.
Few classic cars have created so much anticipation as the drive of this XK120. For some reason when opportunities presented themselves previously I was always indisposed. However, my enthusiasm to get behind the wheel was always tempered by comments from enthusiasts who suggested the XK120 driving experience might not match the cars striking visual appeal.
On this last point, this low-slung roadster gives the impression of a crouching cat ready to pounce – a sports car in the true sense – the sculpted styling simple yet producing an aerodynamic form of exquisite proportions.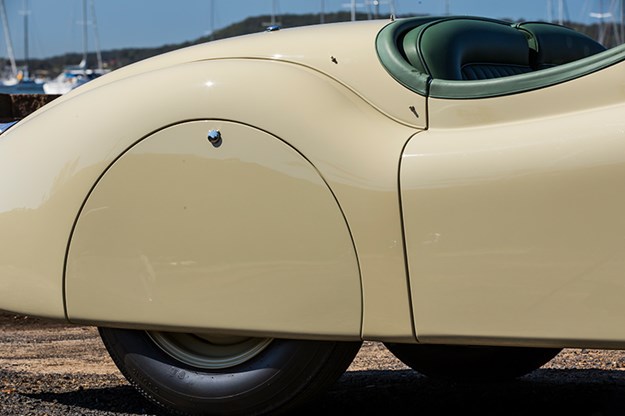 With no external door handles access to the low cut doors is via a leather pull strap on the inside – it's neat and simple and the lack of an external handle keeps the purity of the design.
An initial attempt to climb aboard is thwarted by the snug hood on the roadster that tapers in from the rear and makes entry rather difficult. So the decision is made to remove the hood and frame entirely – which apart from allowing you to better understand the cars form also allows easier access.
I then try to slip in under the steering wheel with my left leg however the wheel is so large and sits so low that you need to bend the leg around it and slide in sideways. Once on board you then find that getting your feet up onto the pedals one needs to be a contortionist – your legs jammed under the dash and lower thighs under the steering wheel.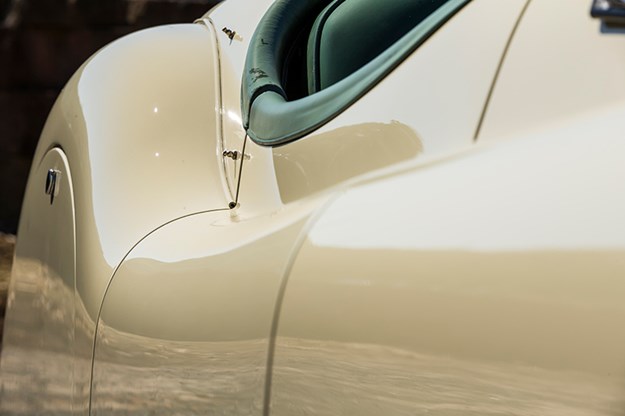 At this point you feel you have been stuffed into the driving position rather than finding a good level of comfort and it's obvious that even someone with the stature of a jockey would find the driving position cramped.
I soon refer to a review in The Motor of November 1949 in which they conclude "Regarded simply as a technical achievement the Jaguar is outstanding, not because it is unorthodox in any major detail, but simply because of its excellence as a comfortable car of very high performance."
The strong performance must have blinded their reviewer's feelings regarding comfort. However, as I power away from rest under a strong surge of acceleration I must admit my discomfort is soon forgotten.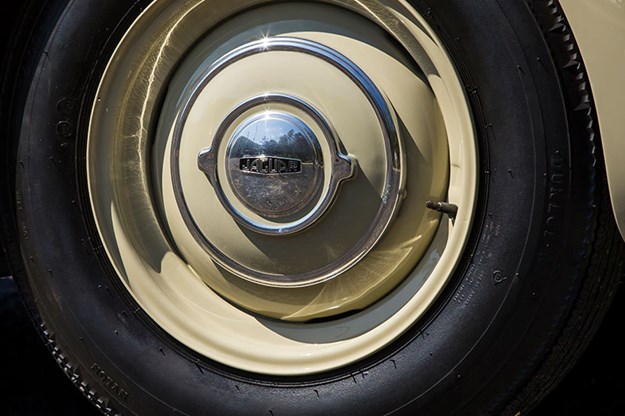 The XK engine looks impressive with its polished cam covers and produces a soft burble on start up but responds instantly to the go pedal with a raucous tone. It feels robust, torquey and unbreakable and revs effortlessly to the red line marked from 5200 rpm.
One can understand why this engine had such a distinguished life with much further development well into the 80's and it literally feels bulletproof. When one considers the sheer bulk of this engine its surprising the XK has a near perfect fore/aft weight balance of 48/52.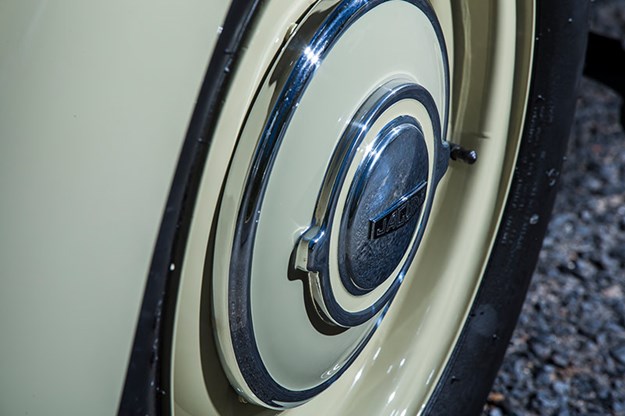 Unfortunately the four-speed Moss gearbox does not match the superiority of the engine and is somewhat slow in the shift while once you finally get your foot on the clutch its light in pressure but rather long in travel.
In fact it reminded me much like a pre-war 4.5 litre low-chassis Invicta I tested some years ago. Best not to be rushed though the synchros and aided by double-declutching especially when cold.
Move it slowly and positively through its relatively long travel, double-declutching mainly for downshifts and it's a delight – rush it and it will baulk at the synchro's every time – perhaps its only limitation to accelerating really hard.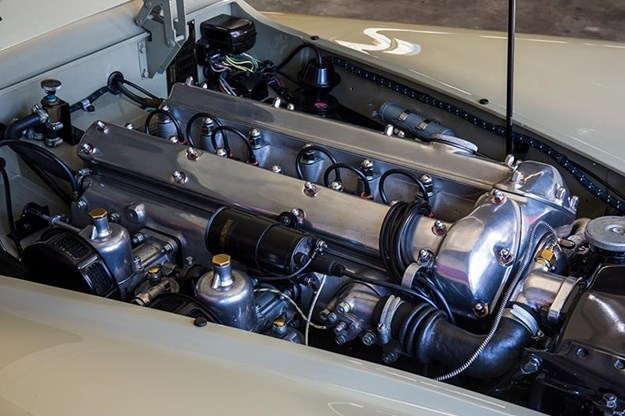 This engine was used for decades
However given the prodigious torque the XK120 will pull strongly from as low as 500 revs and 15km/hour in top gear and run effortlessly up to the redline. In most situations third gear will cope with most of suburbia while happily running to 120km/hour on the open road. One only has to select second gear on the odd occasion in tight situations while in most cases you can bypass first and use to get the car moving.
It managed a 0 to 100km/h time of 10 seconds, a little slow by today's standards but a revelation in 1952. Fortunately the engine tends to overshadow the other cars dynamic elements that at best are not sporting.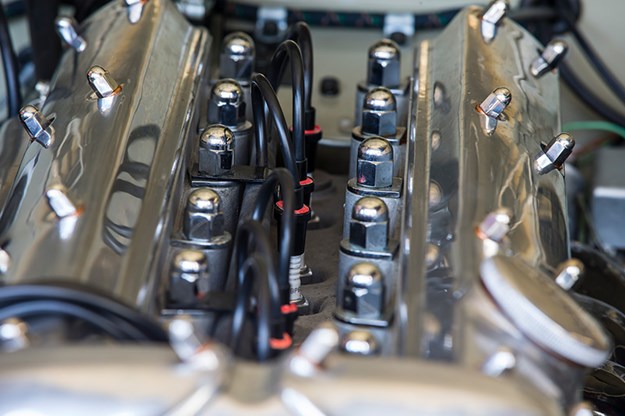 The recirculating ball steering is heavy at rest but soon becomes manageable underway although the sheer size of the steering wheel with its 3.25 turns lock to lock limits your ability to throw the car around quickly.
The XK sits on torsion bar front suspension and semi-elliptic leaf springs to the rear with fairly modest damping provided. In corners there is a small amount of roll however it's controlled and the XK is fairly stable under hard cornering.
It was good to find the car fitted with original 600 x 16-inch cross ply tyres and their relative stiff side walls provided good stability as well as a pleasant ride.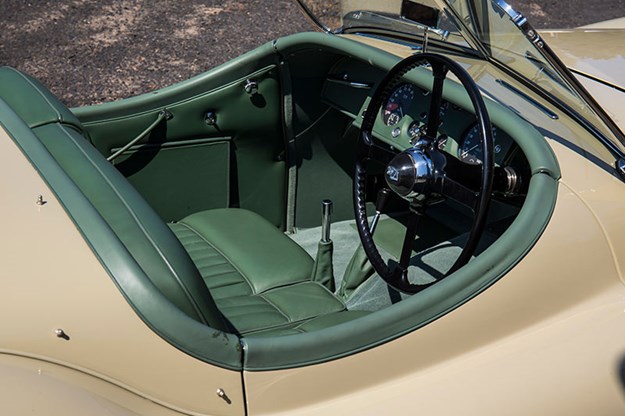 Large tiller required big muscles
Braking by 300mm drums all around is surprisingly strong with heavy use showing little fade although they require a reasonable pedal pressure by today's standards. The handbrake, a fly-off variety, is easy to use but is uncomfortably close to the gear lever when in first gear.
In all a rather exciting car to drive but after a morning wedged behind the wheel I stepped out feeling like I needed to see my Chiropractor.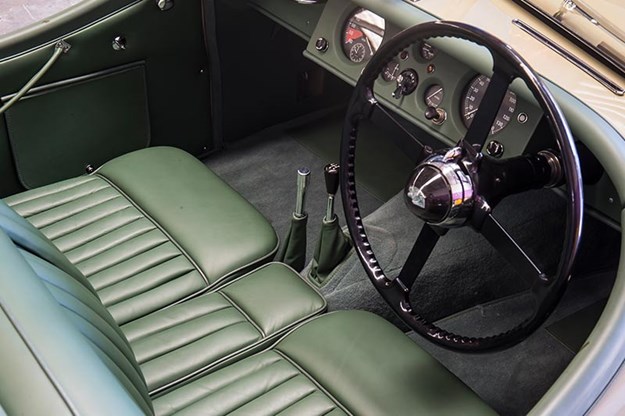 top Snug, green leather interior
Certainly William Lyons produced a sports car of stunning proportions and performance however the rush to get this car to market saw it suffer in terms of ergonomics. On this point I'm told that the following XK140 and 150 models went a long way to answering the XK120's shortcomings.
Having said that few cars can match its striking stance and if I had a collection it is one car that I would keep just to enjoy its sheer visual beauty.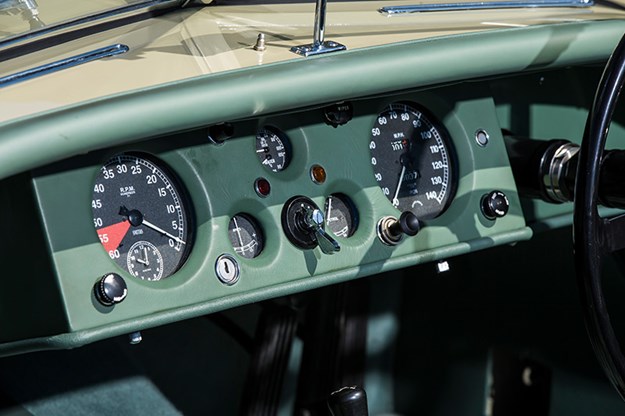 1952 JAGUAR XK120
Price new 1000 pounds exclusive of tax.
Engine Six-cylinder 3442cc.
Transmission Four-speed Moss with sychro on all gears
Chassis Box section with cross bracing
Steering Recirculating ball
Brakes 300mm Lockheed drums all around
0 to 100 km/h 10 seconds
Top Speed 200 km/hour
Wheels 16 x 6 steel
From Unique Cars #448, January 2021
Unique Cars magazine Value Guides
Sell your car for free right here
Unique Cars magazine Value Guides
Sell your car for free right here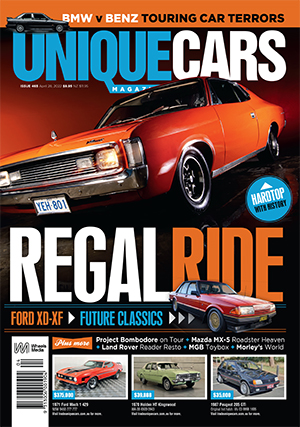 SUBSCRIBE TO UNIQUE CARS MAGAZINE
Get your monthly fix of news, reviews and stories on the greatest cars and minds in the automotive world.
Subscribe