Chrysler Valiant VG Pacer Hardtop 1970
---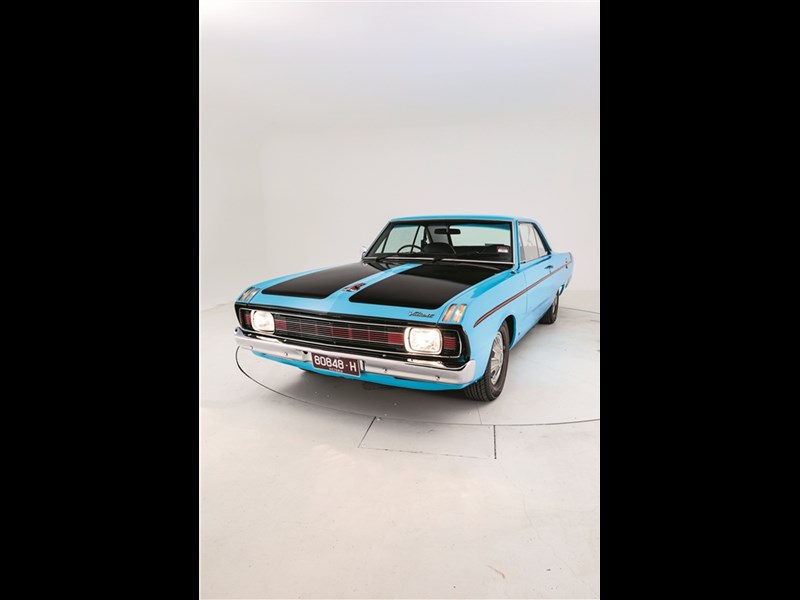 1970 Chrsyler Valiant VG Pacer hardtop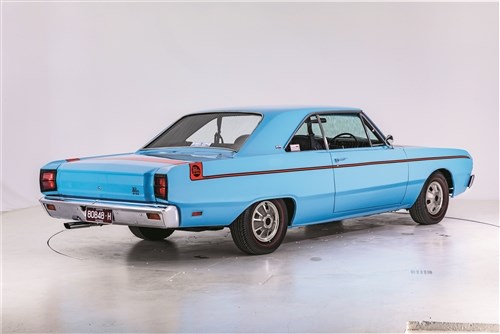 1970 Chrsyler Valiant VG Pacer hardtop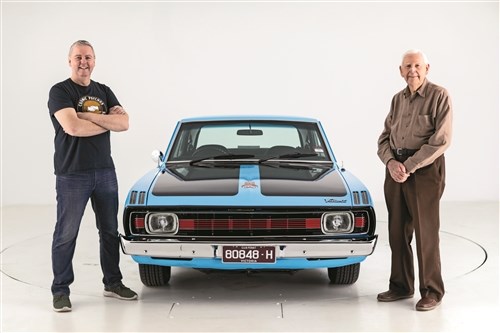 Tim with his father Leo. Chryslers are very much a family affair.
Tim Bond is the happy owner of our stunning blue 1970 VG Pacer hardtop cover car on issue 431 of Unique Cars magazine (Sept 12, 2019). We shot it to celebrate 50 years of Chrysler Pacers, the firm's cheap and cheerful youth market range that proved to be a runaway success. Of course, five decades down the track, they're very much in demand as classics, though remarkably few survived in original condition. Tim was kind enough to share his story with the car – here's what he had to say.
My first car came off a farm and was an iridescent pink LH four-cylinder Torana. Nice car.
We painted it midnight blue, flared the guards, put a 186S motor in it.
I then got into a VG 770 hardtop Regal coupe, 318 with buffalo green interior.
I'm guessing I've had somewhere over 20 Valiants, five Pacer hardtops, red, white, blue or Thar She Blue. There were lots of crazy names: Hot Mustard, Bondi Bleach White, Little Riding Hood Red…
This was the first opportunity I've ever had to buy a blue Pacer. The green are the most rare. I never had the opportunity until two years ago. It came up late one night, I was there the next morning. He'd had it 18 years and in his words had bought it "off a drunken stoned dude up in the Dandenongs". It was in pretty bad shape and he finally got around to doing the paint, panel, chrome and a bit of front end work. He also had a Charger he wanted to do up.
It's been a long journey between then and now. If you touch anything inside the car it's been done. Glass, moulds, door handles, underfelt, carpet, dash restored, wrong steering wheel, re-upholstery, it's a long list.
We've done lots and lots of engine bay work. It's been taken back to standard and rewired, exhaust replaced, fuel tank, filler neck. For a while it seemed like every time we replaced something in the fuel system, it sprang another leak.
I'm in the Chrysler restorers club and lots of people in the club have been phenomenal – particularly getting little fiddly spare parts that are hard to get. Cosmetic stuff is hard to get these days.
I was lucky with one item, which was the rear screen.  Back when I was 20 I had two coupes – I'm now 55. I rang dad when I got this car and asked if he could look in the cubby house down the back of his yard. It should have a screen in it, is it still there? Of course it was. Dad doesn't throw anything out. He's got a shed full of S and R series parts, because we're a Val family.
The engine is a 245 with a three-speed manual and is pretty much as we got it. One day we'll give it a bit of a freshen-up.
Among the really hard to get items are standard wheels – they're a one-year-only item. I rang Des & Grays, my local mechanic in Ferntree Gully, and they by sheer luck had a set they were happy to part with. Then I found two sellers who had three hubcaps each. I bought the lot and restored a set.
That dealer sticker on the rear window isn't the original, but it does have a family connection. Leo, my dad, worked at that dealership when it sold Chryslers and it's the right period. We're friends with the DeMaria family and the boomerang is a reference to the Boomerang Way – a road around Cobram.
It drives very well. It steers straight, though of course the steering is heavy as there is now power assist. It copes pretty well with modern traffic.
The brakes are disc/drum and there's no power assist on that either. I thing we will put a VG power unit in there at some stage.
It's not a trailer queen and it gets out and about.
What's my next project? My next project is this car. I'd like the rear springs re-tempered and the fronts wound up a little, and then there's getting the engine tidied up and refreshed.
There are always a few little bits and pieces to be done. One thing I do is keep swapping over bits of trim when I find a piece that's in better condition than mine.
I sold my previous one just before the values shot up. It's nice to see people appreciate the Chrysler product – I think they had a bad name, as ethnic cars? Those of us who knew better were happy because they were undervalued for a while.
| Read the full story on the Valiant VF and VG Pacer here
Unique Cars magazine Value Guides
Sell your car for free right here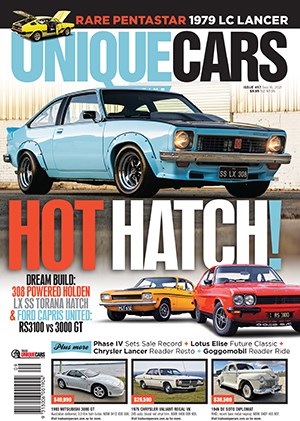 Subscribe to Unique Cars Magazine and save up to 42%
Australia's classic and muscle car bible. With stunning features, advice, market intelligence and hundreds of cars for sale.
Subscribe