1987-90 Toyota MR2 Review
---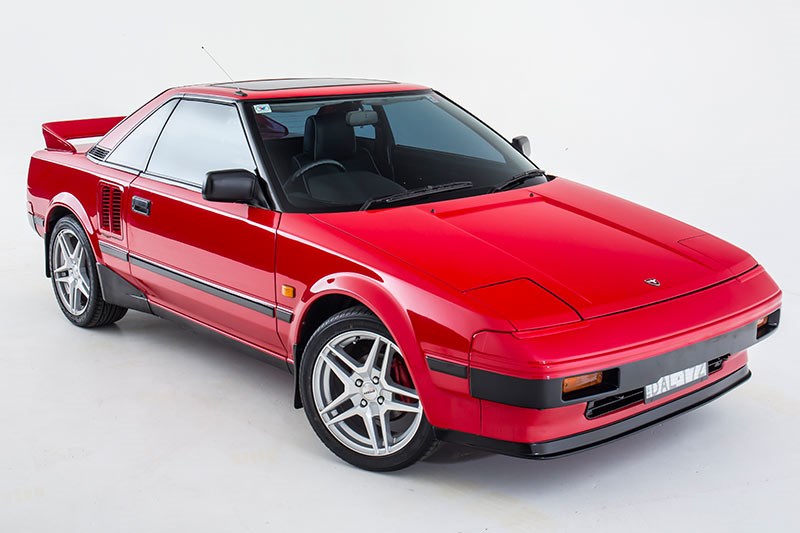 MR2 allegedly stands for Mid-ship Roadster 2-seater. That makes sense but even if it's not true it's a cool story, bro!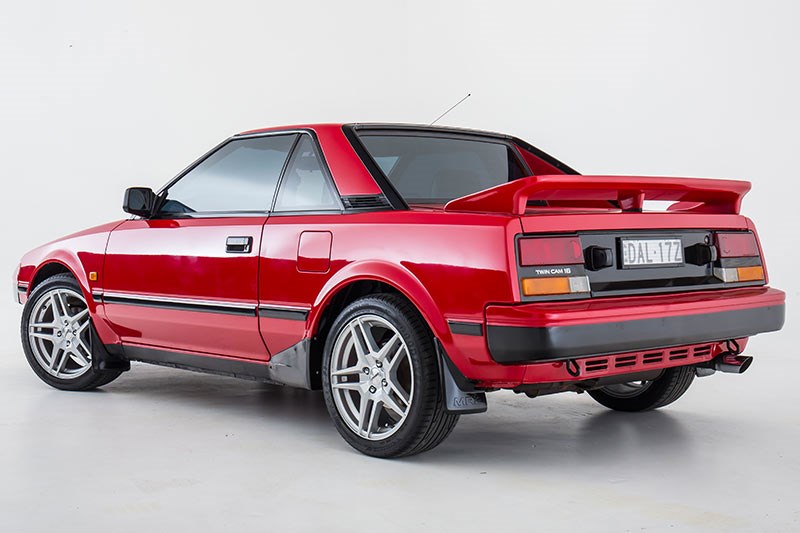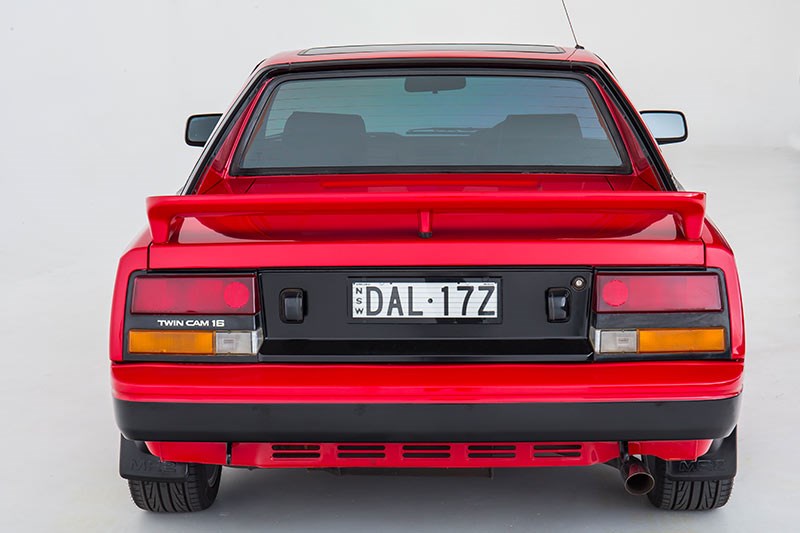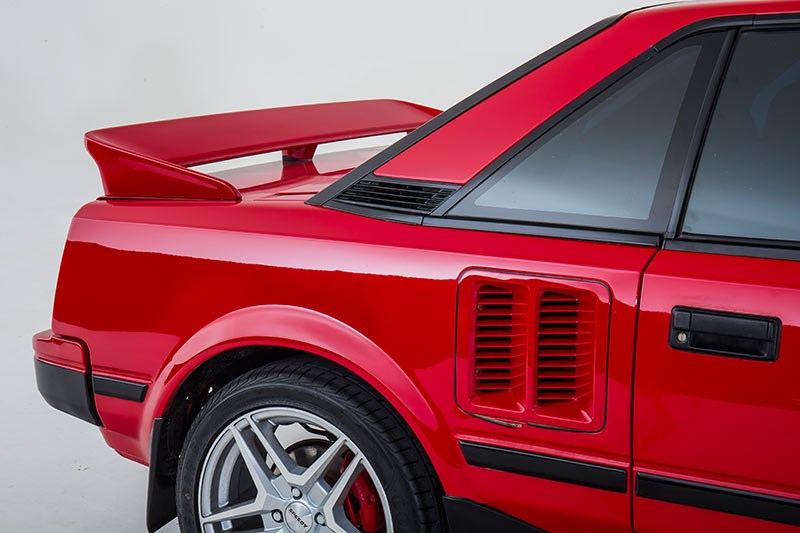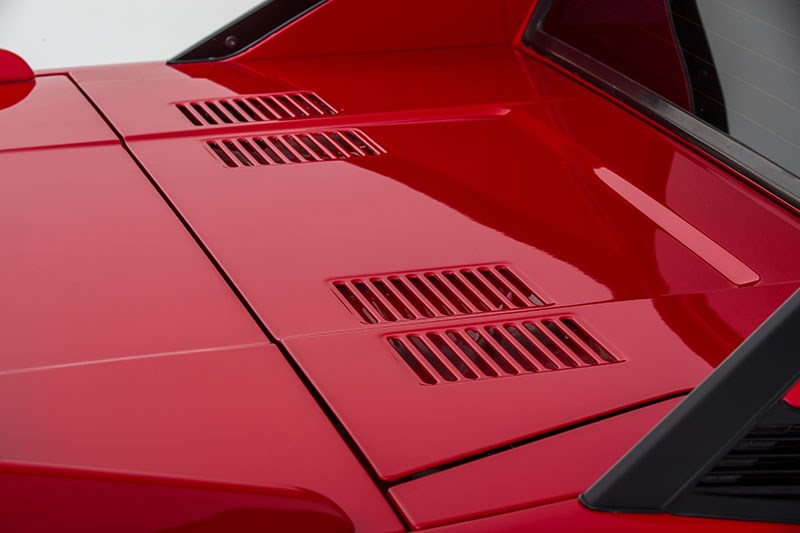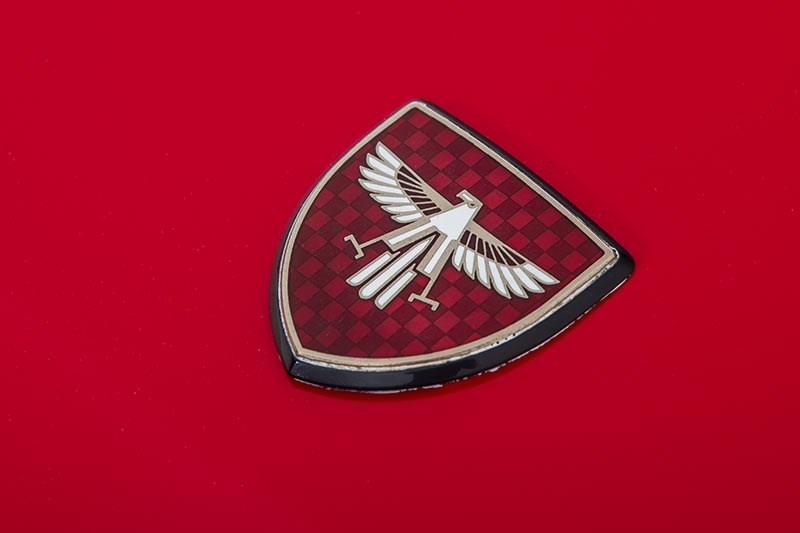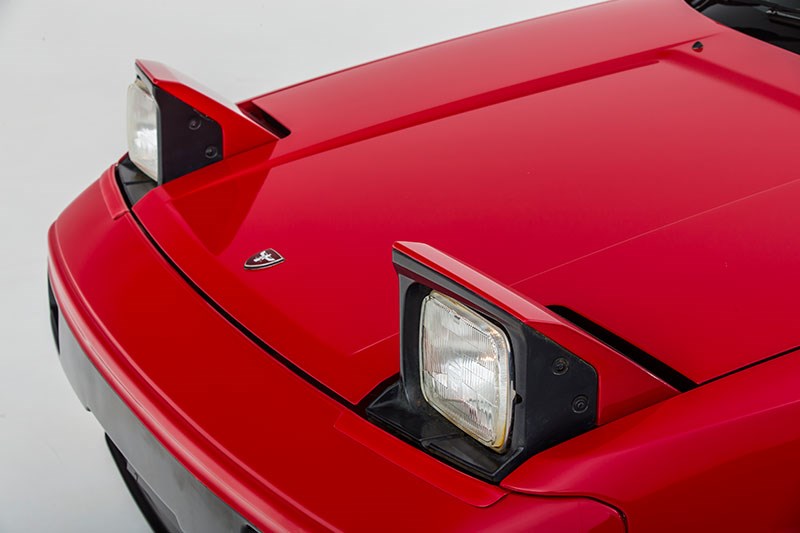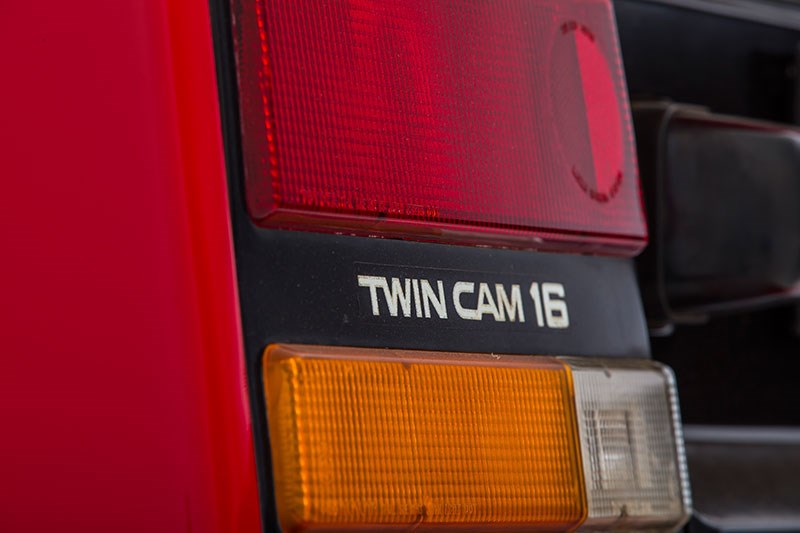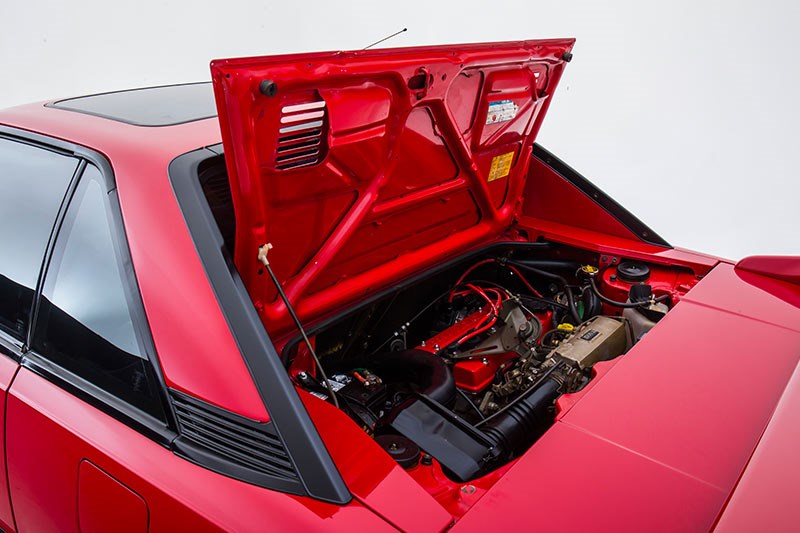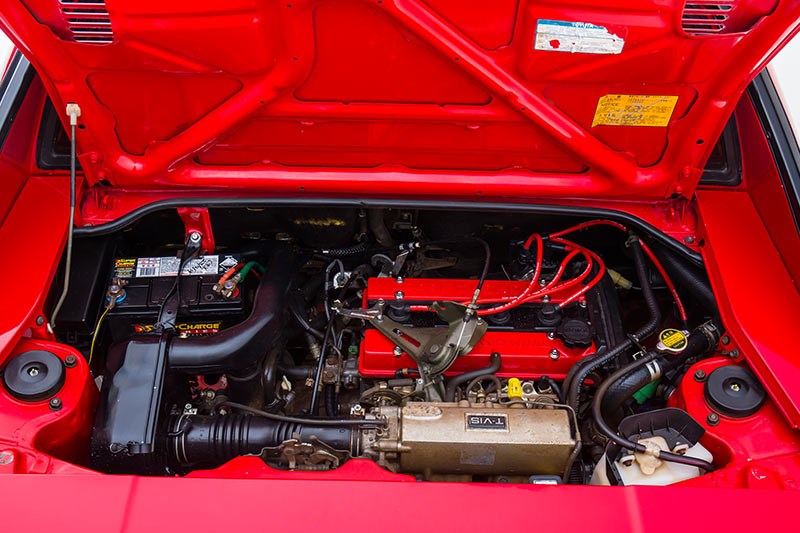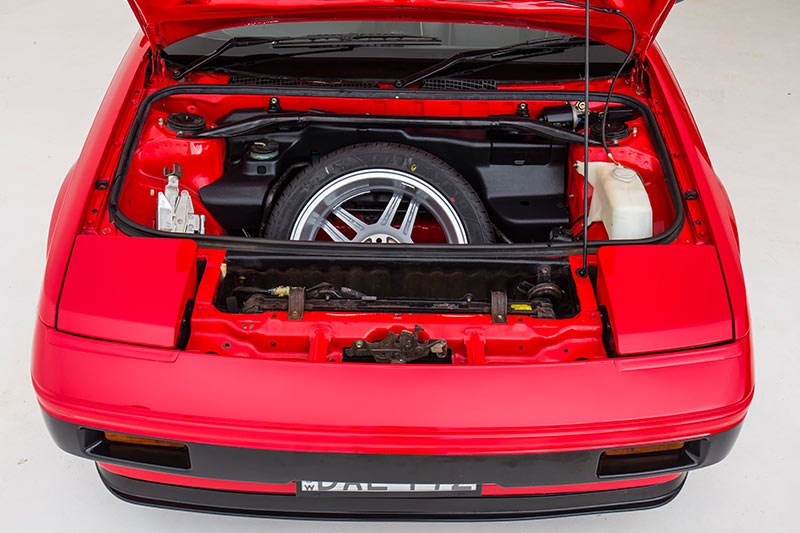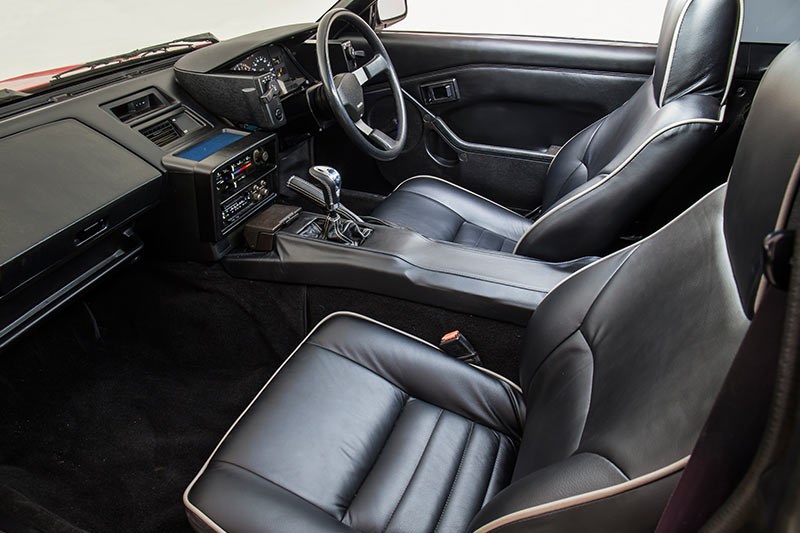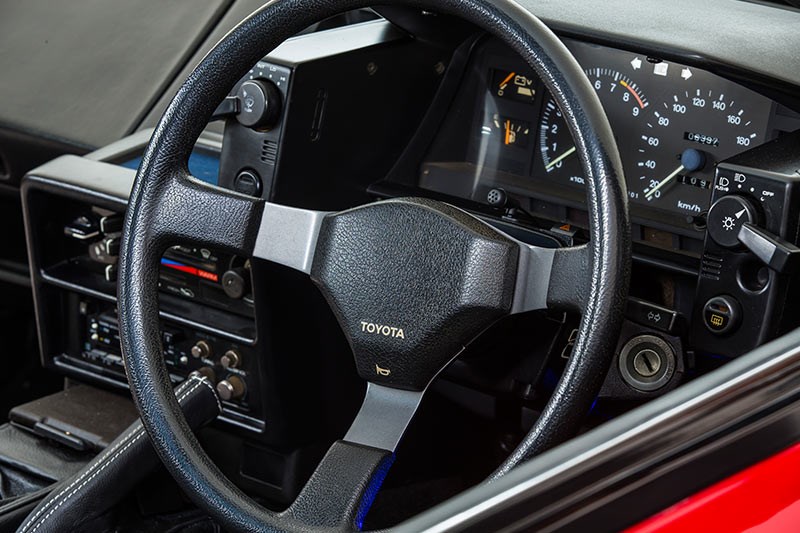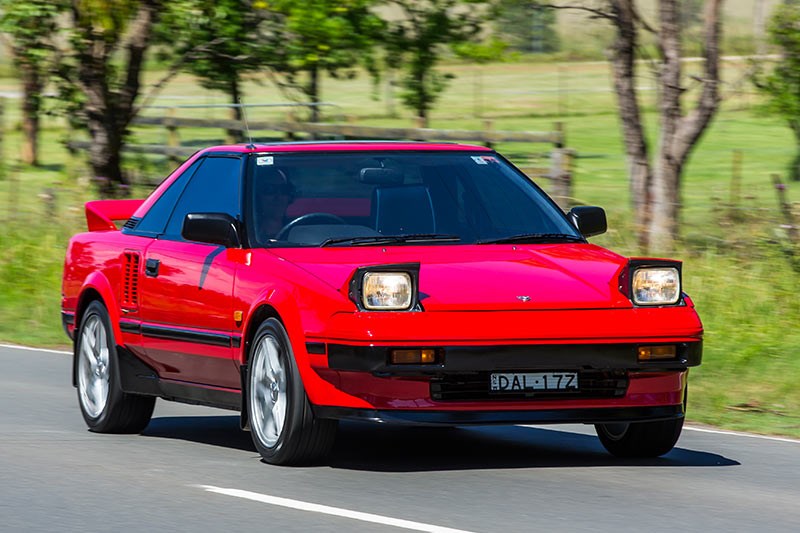 Toyota's first-gen MR2 was as bold as it was angularly beautiful. Here's how it stacks up as a classic-car buy today
Toyota MR2
It's Difficult to believe but 30 years ago, Toyota had not just one, but three terrific sports cars sitting in its showrooms. Its long-running Celica, launched in 1970 and then loosely based on family-car Corona rear-drive mechanicals was, by 1986, a front-wheel drive model with what was lauded as world-class handling. From the start to its end in 2006, the Celica was always a four-cylinder model (one of the reasons it was derided as a 'hairdresser car') but in the early 1980s, Toyota stretched the wheelbase of the last-generation rear-driver, lengthened the engine bay, fattened the track and installed a six-cylinder engine to create the Toyota Celica Supra.
| Related: 1985 Toyota Celica SX review
And for 1985, between these two well-established models, Toyota dropped in the Toyota MR2. A concept car, the SV-3, had been revealed at the 1983 Tokyo Motor Show and like most concept cars, it was a lightly-disguised version of what was soon to come: a small two-seat sportster powered by a mid-mounted four-cylinder. In some ways, the little MR2 was the answer to a question nobody asked. Although a 'pure' sports-car layout – on-road handling and performance is theoretically terrific thanks to the weight of the engine being spread into all four wheels, with a correspondingly light nose – mid-engine cars seem to have had limited appeal over the years with only Fiat finding any success with its similarly-small X19. But Toyota in the mid-1980s was beginning to assert itself as an innovative, advanced, high-technology firm and the MR2 was an ideal complement to its front- and rear-drive sports cars. In fact, it was Toyota's – and Japan's – first mid-engine sporty and was more than a match for competitors such as Nissan's EXA and Honda's CR-X.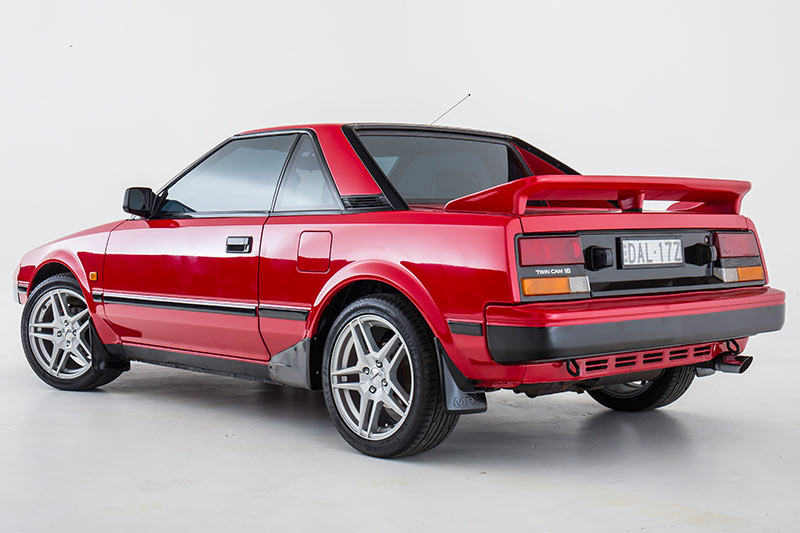 Few cars sizzle with wedgy 80s styling as much as the first-gen MR2. Pop-up headlights were a sports-car essential. But finding parts and panels for these can be a challenge so when buying, don't forget to hit the switch during your day-time test drive
The first-gen MR2 was sold in many international markets and survived until 1989 when it was replaced by the bigger and more Ferrari-esque second-generation MR2. These days an MR2 is a gorgeous little slice of the 1980s from a company that – despite today's reputation for boring product – was keen to try new things on its way to world domination.

WHAT'S IT ALL ABOUT?
Although available in Japan and other markets with other engines (including one with a supercharger) the Australian-market MR2 was launched in 1987 with the excellent 4AGE 1.6-litre four that was also used in the Corolla Twin Cam hatches. With two cams, four valves venting each pot and an intake manifold that blanked-off one of each cylinder's two intake valves for better throttle response and driveability at low revs (T-VIS: Toyota Variable Intake System) the iron-block and alloy-headed mill delivered 86kW and 135Nm in Aussie cars. Those aren't big numbers but the delivery of those outputs – both beyond 5000rm and a redline of 7700rpm – should give you some idea of the revvy and willing way the engine performs.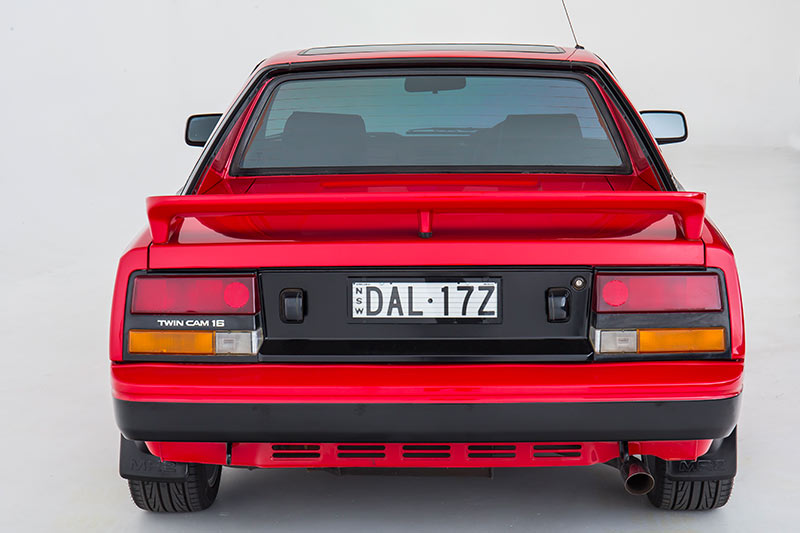 That bluff tail with black in-fill panel is distinctive – and with its sharp handling it was all many other drivers saw of the MR2 into the twisties   
The 4AGE was mated to a cable-shifted gearbox that was – like the engine design – shared with the front-drive Corollas. The MR2's suspension is by coil struts at both ends – the rear suspension being a simple adaptation of the front-drive Corolla's front suspension; the steering rack ends replaced with fixed tie rods. Up front, there were two more struts with rack and pinion steering. All up, it was simple, effective and durable.
| Read more: Japanese classic & performance car value guide
It was all loaded into a snazzy and stiff – but fairly staid, not particularly light – two-door body with pop-up headlights. Style-wise, it's more angular than curvy and there's no way the MR2 could be mistaken for, say, a Porsche Boxster of the next decade. But of course for many of us, the 1980s school-kid-sketch styling is part of the MR2's appeal. The engine is, of course, behind the seats and the cabin is roomier than you would expect. The radiator and spare wheel are installed up front with the spare unfortunately obliterating its ability to carry more than a small soft bag. Yes, there's another storage boot down the back. But hey, the MR2 is not a station wagon… any car such as this is about weekends away with just condoms and a credit card, right?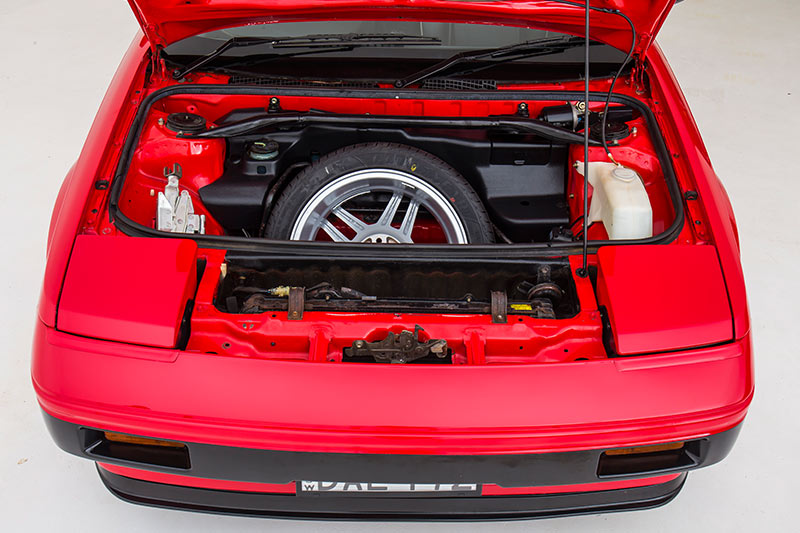 LIVING WITH AN MR2
Thankfully, the MR2 doesn't have the silly 'legs ahead' driving position of some other sporties but you do sit quite low. The instruments are clear and concise – Toyota didn't succumb to the short-lived mid-80s blinking-lights digital revolution with the MR2's gauges – but are set quite a distance from the driver in a prominent binnacle.
The dash panel in front of the passenger, too, is quite distant which gives the cabin a feeling of spaciousness despite the rear window being just behind your head. The centre console – with the fuel tank within it for great weight distribution into the chassis – rises quite high between the occupants. The seats have stacks of adjustment so it's easy to get comfy.
The MR2 is one of these rare cars that makes you want to get up early on a Sunday and go for a fang. On first acquaintance there's a slightly odd acoustic in the cabin due to the engine noise coming from behind you and the soundwaves being bounced around by the rear window. The steering is tactile but with so little weight over the front wheels, it lacks the grab-it-and-go weight of most other cars; you need to be a little more delicate with inputs, especially with the light nose being so willing to change direction: You drive one of these with your fingers, not your palms.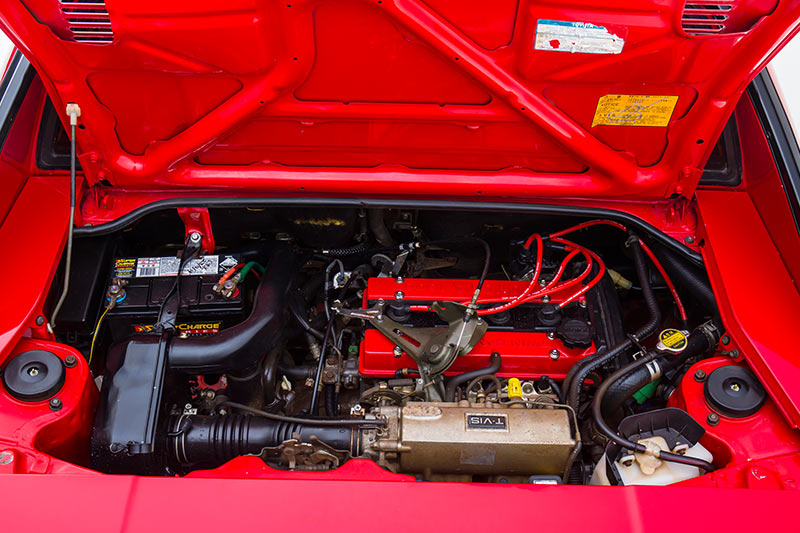 Yes, it's an East-West set-up, but, no, it's not mounted in the nose
None of that is criticism… just nuances that make the MR2 different to front-engine cars because these are a great fun car to drive. We've all heard the term 'drives like a go-kart', right? Well the MR2 does that. All the time. The cable-operated gearshift can have a bit of a wobble in it by now, but with 7700rpm to play with, you can hold onto second and third gears a long time. Few cars can link the twisties together in such a fun way like an MR2 does.
But: We didn't try to find them during our time with the car during our Unique Cars magazine photo shoot, but the MR2's limits are reportedly high… with an unhappy ending as you leave the road at high speed, backwards. Of course being the age it is, there are no tricky chassis electronics such as ABS brakes or stability control so it's all up to you…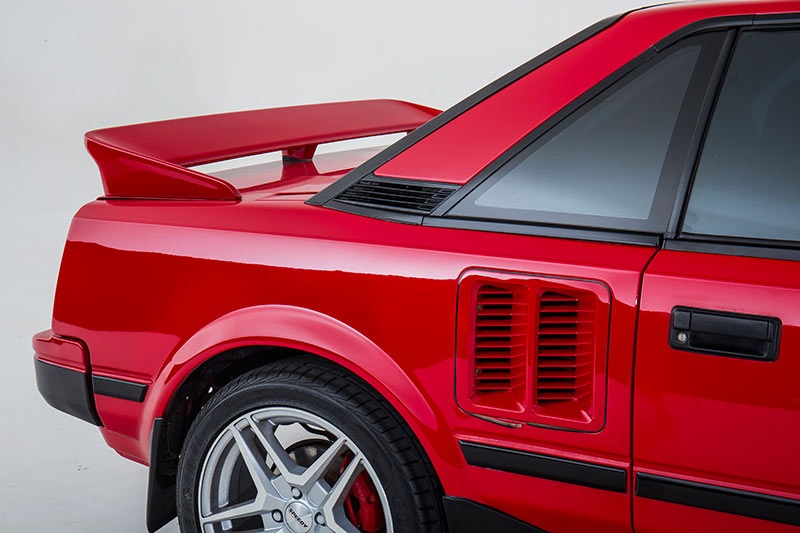 The radiator is up front but the duct in the driver's side allows air to the engine's intake system and the engine bay. With little direct engine air flow, engine cover vents help keep temps down
WHAT TO LOOK FOR
As with any rarer enthusiasts' car, the only real trick to buying a good MR2 is to find a good one and buy it. Said another way, although the design is quite durable (it is a Toyota, after all!) the relative rarity of these cars after 30 years means that chasing parts to rebuild or restore an untidy example is a headache. It's not a Holden or a Falcon and even these days with relatively easy access to spare parts information (from Facebook pages for instance) the small number of these cars remaining means slim pickings for spares such as tail lights and panels.
Toyota paint quality in the 1980s wasn't anything too great but being 30 years old, time-warp cars are either pampered original or have had fresh paint by now. Good Aussie climate has – as with many classic cars – been generally kind to these and there aren't really any hidden horror stories with rust. But with the life-cycle of these cars including weekend track days – in the hands of original or early owners – and subsequent stints with P-platers as the car's value sank, there' a higher-than-normal risk of impact damage so exercise due diligence with inspections to the under-body; chassis rails and the like.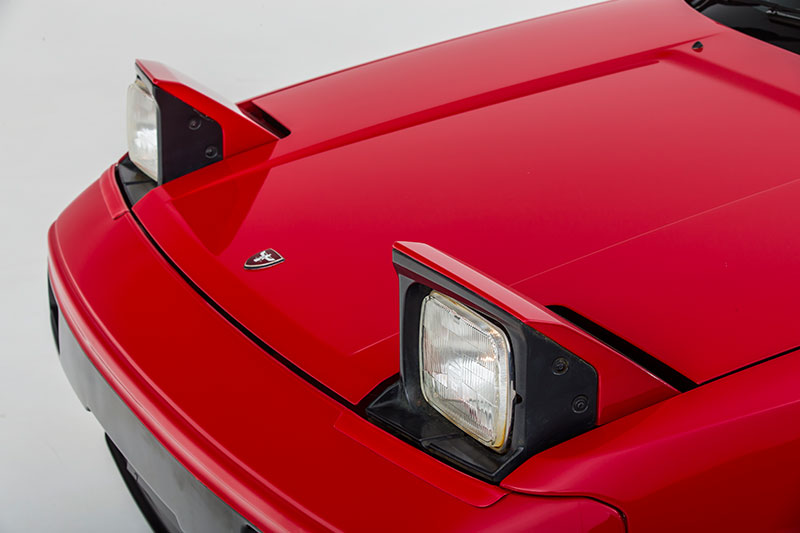 That revvy engine is a bit of a legend – even today. It's a belt-drive over-head cam design so the belt will need changing every 100,000km or five years. The decreasing use of these cars (as with many classics) means the time interval is more important than the kilometres. The sensible tack is to change the belt as soon as you buy an MR2, regardless of the kays or the previous owner's claims. Being an alloy-head and iron block, coolant maintenance is critical to prevent internal engine corrosion so check its colour and the condition of the radiator. It might also be a good idea to sneak a look at the long coolant pipes, too. Other engine hardware – such as injectors and starter motors – don't have any disproportionally poor reputation but an injector service (the MR2 is from the early days of electronic fuel injection) and full fluids renewal is always a great idea with any classic-car purchase. The mid-engine installation means your mechanic might wince a little at reaching into the engine bay…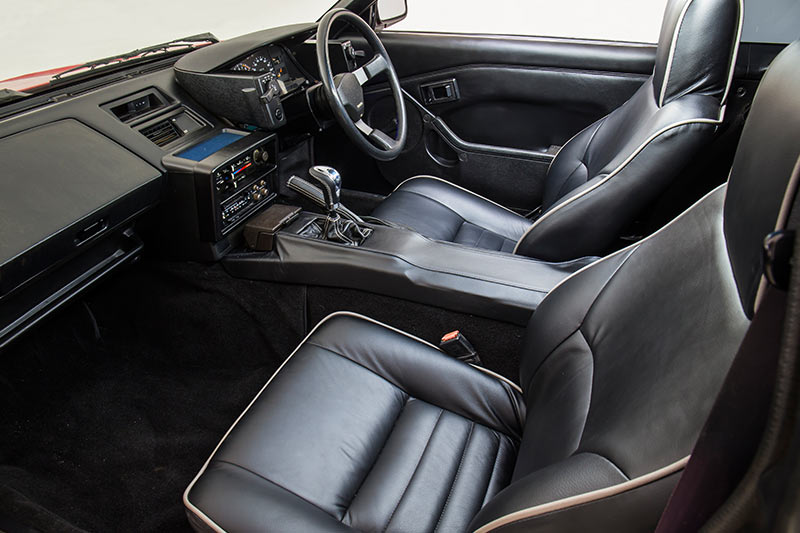 Non-original leather trim added during the resto adds a touch of luxury to the MR2's interior
There are also numbers of JDM (Japanese Domestic Market) low-volume MR2 imports here, too, many with the Supercharged version of the four-cylinder twin-cam, tagged 4AGZE. There are also original Aussie-delivered cars fitted with spare-parts import versions of the Supercharged engine as well. The quality (and legality) of some of these conversions may raise an eyebrow… if you have to ask, maybe it's not for you.
Thankfully, items such as brake pads and suspension components (rubbers and ball-joints) are relatively cheap and cheerful so keeping a good MR2 on the road won't cause nightmares. For instance, the MR2 rolls on modest 14-inch wheels so there's no requirement for exotic tyres.
To keep things sweet at low revs the clever 4AGE engine blanks off half the intake passages
Overall, the characterful, if not quirky, Toyota MR2 will put a big grin on the face of anyone who sees or drives one.
OUR FEATURE CAR
Our gorgeous photo car has an interesting history. Owner Brett tells us it is one of two Japanese-spec MR2s (with 100kW engines) imported to Australia for evaluation and promotional use by Toyota's Australian distributor Thiess. Unable to be registered in Australia, the two cars were exported to Norfolk Island.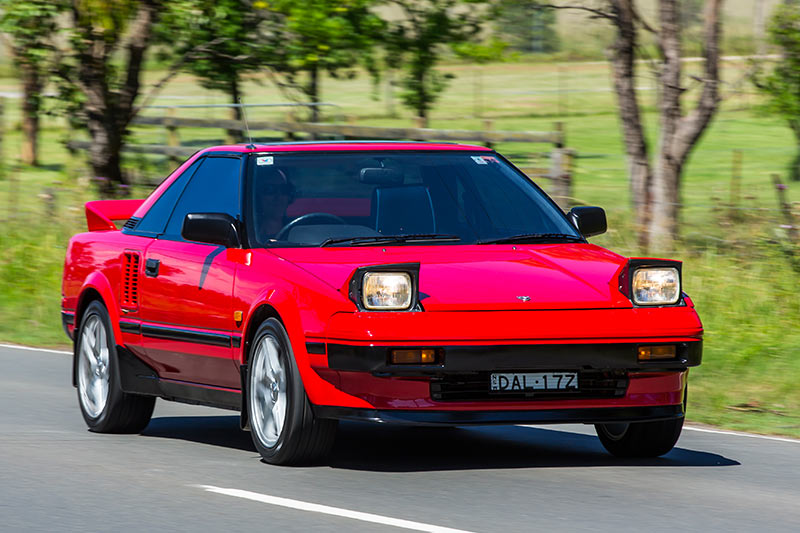 This car spent most of its life on Norfolk Island, off Australia's East Coast. Despite three decades of use it has just 66,000km on the clock. Yes, it's been restored but prior to this the car survived the salty air reasonably well with only mild to moderate rust repairs required before the fresh paint went on 
Showing just 63,000km, this one was re-imported to Australia in 2014 and restored: Careful maintenance during its life on the Island meant only minor rust repairs were required (in areas such as the sunroof seal and rear wheel arches) before it was resprayed in the original red with black edgings. At the same time, new carpet and headlining was installed and the slightly-daggy seats and console were re-trimmed in leather. The road wheels and window tinting are contemporary additions, too.
TOYOTA MR2 (Std Aust-model spec)
Engine 1587cc inline-4 16-valve DOHC EFI – transverse mid-mount
Power 86kW @ 6200rpm
Torque 135Nm @ 5200rpm
Gearbox 5-speed manual
Brakes 4-wheel discs
SUSPENSION
Ind - MacPherson struts, anti-roll bar (f).
Ind - MacPherson struts, anti-roll bar (r)
PERFORMANCE
0-100km/h – 8.9sec (est)
Top Speed – 190km/h
Unique Cars magazine Value Guides
Sell your car for free right here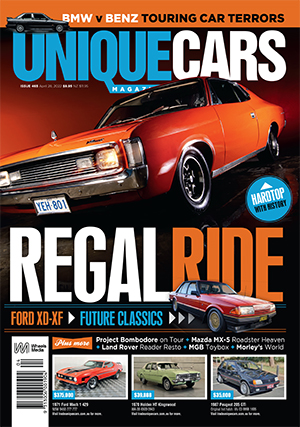 SUBSCRIBE TO UNIQUE CARS MAGAZINE
Get your monthly fix of news, reviews and stories on the greatest cars and minds in the automotive world.
Subscribe