Mazda RX-7 Series 1-3 - Buyer's Guide
---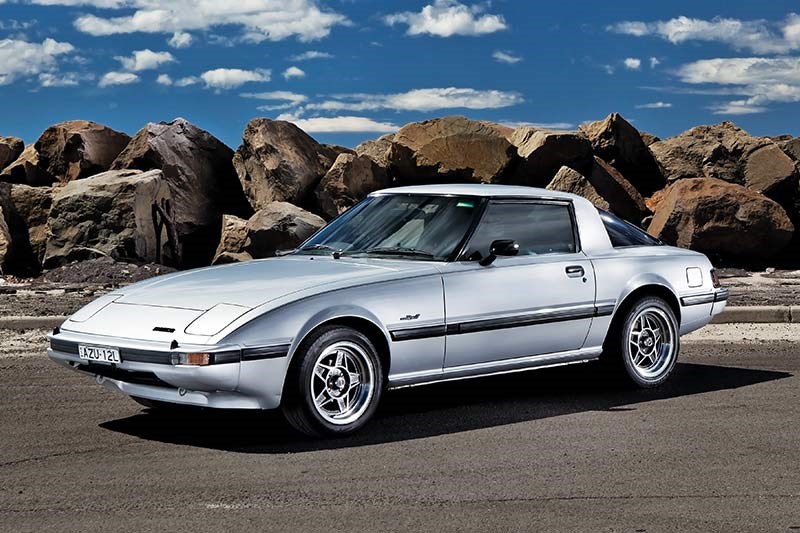 Against the conservative car industry background Mazda's decision to produce the RX-7 was radical as well as successful
Mazda RX-7
The time came in 1978 for Mazda to launch the most exciting new model in its history – the RX7. With 1.1 litres of twin rotor engine replacing conventional pistons the low-slung coupe with its hidden headlamps and hatchback access changed the shape and concept of sports car motoring.
Selling in Australia for a whisker less than $15,000 the Mazda was pitched directly against Alfa Romeo's ageing 2000GTV and undercut Nissan's heavyweight 280ZX by almost $5000.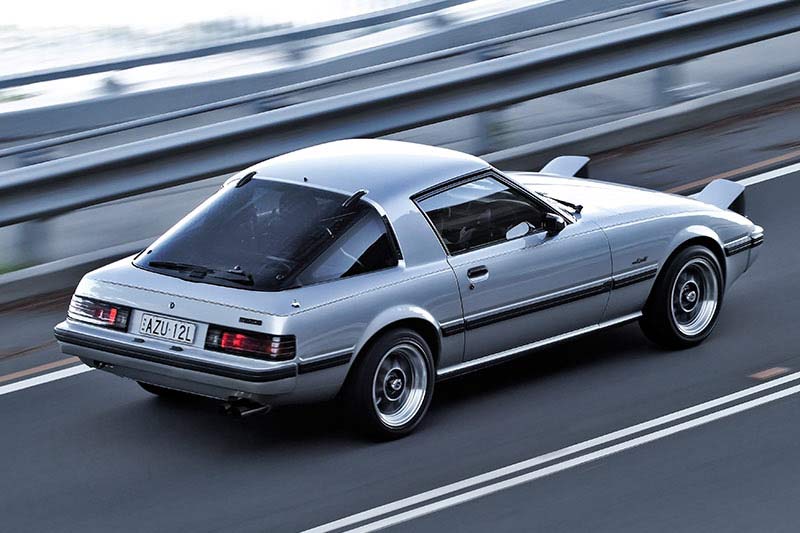 Mazda's route to success was made easier by the imminent demise of open-top British models including the Triumph TR7 and MGB. Certainly the RX7 was fundamental to revival of the lucrative North American sporty car market.
The original RX7 was not fast in absolute terms but made amends via a responsive chassis. The tiny engine initially produced only 77kW and needed to be spinning above 4000rpm before delivering full performance.
| Read more: Mazda RX-7 Series 4-5 buyer's guide
From a standing start the 12A engine didn't win a lot of drag races but mid-range performance once the rotors were spinning hard would out-gun direct competitors like Nissan's 280ZX and the Alfa 2000GTV and come close to V8 pace.
Standard equipment included air-conditioning, with automatic transmission optional from 1981.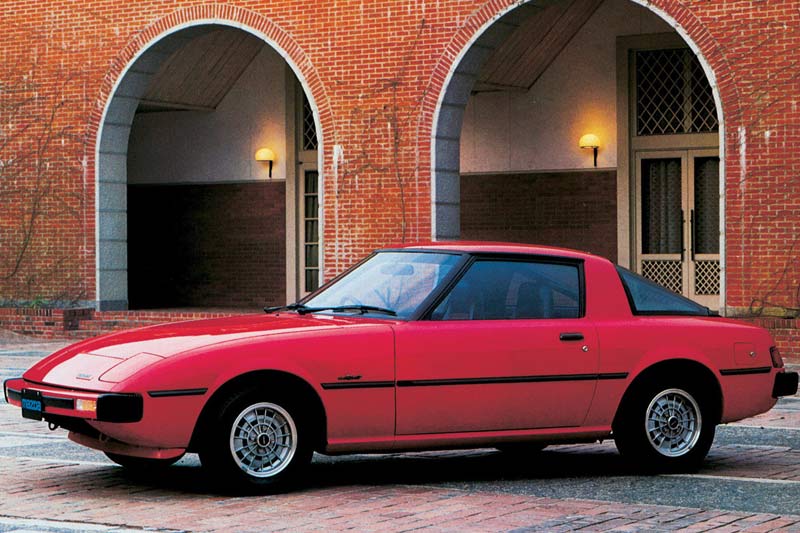 On the race-track, the Mazda's light weight and durability ensured excellent results. The most obvious beneficiary was Allan Moffat, who abandoned his long-running Ford allegiance for a peripherally-ported RX7 that won the Canadian his 4th Australian Touring Car title. Moffat's international results included first in class at the 1982 Daytona 24 Hour sports car race.
| Read more: Great cars of the 70s - Mazda RX-7 
Late in 1981 a Series 2 RX7 arrived and pacified most of the original car's critics. Under the rear sat a very welcome pair of disc brakes in place of the S1's drums and beneath the bonnet an extra seven kilowatts of power. Alloy wheels in a distinctive four-spoke design were fitted but still only 13 inches in diameter and carrying skimpy 185-section tyres.
For 1984 the Super Deluxe was renamed Limited and sold in Series 3 form at an increased price. Improvements included a larger 63-litre fuel tank, bigger wheels (finally) with wider tyres, a sunroof, cruise control and fairly redundant headlamp washers.
Seats in later RX7s were significantly better than in S1 cars which were criticised for lack of support. Headroom is tight if you're tall and rear leg room with the front seats fully forward is only 190mm. The area behind the seats is best regarded as a luggage platform.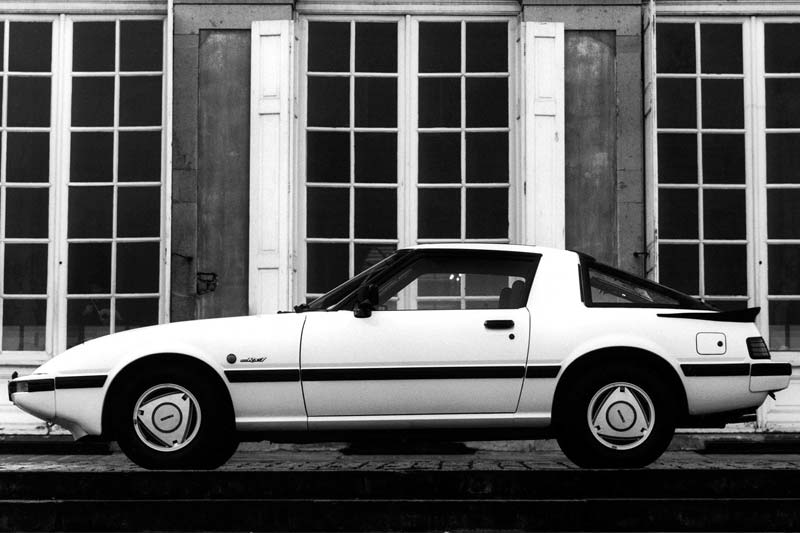 RX7s run happily on 91RON fuel (but not E10) or 95 Premium. Another bonus is that you don't need to fiddle with lead replacement additives as rotaries don't have valve seats that wear due to lack of lubrication.
MARKET REVIEW
There is no excuse for choosing a really ratty RX7 unless you're in the mood for a full rebuild. S1 models are becoming harder to find, however the cost of a for decent car remains below $20,000. Exceptional cars in preserved original condition will exceed $30,000.
Series 2 and the Series 3 Limited models are also easy to find however some vendors are looking for extreme money. In common with the Series 1, top condition examples reach $30-35,000.
| Related: Trio of Mazda RX-7s sold at Shannons, 2017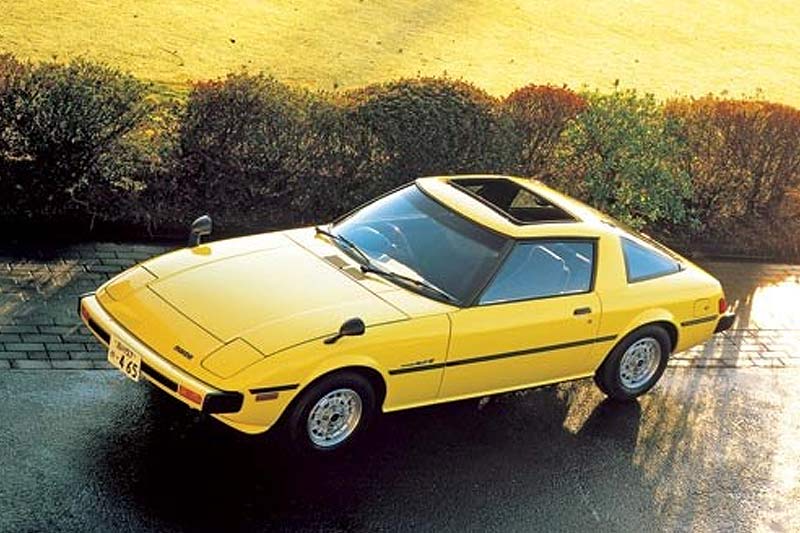 Considering where and how you typically drive has an effect on which style of RX7 to choose. For predominantly suburban running or as a daily commuter the Limited automatic has more gear in it and combines easy operation with good performance.
If you plan some club-level motor sport, one of the 13B-converted or even turbocharged cars with brake upgrades and rigid suspensions will be more viable. They generally don't cost any more than an excellent standard car.
Plenty of repair outfits specialise in rotary Mazdas, so finding parts and the expertise to keep your car running won't be difficult.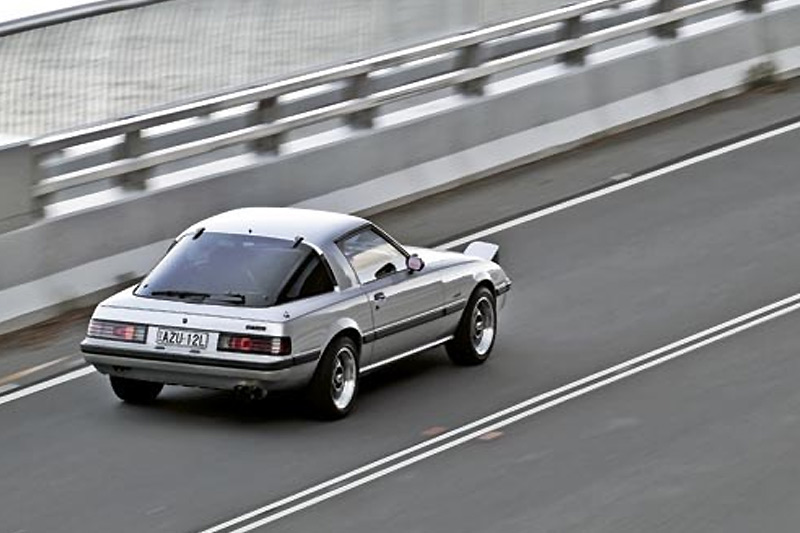 VALUE RANGE: MAZDA RX-7 (Series 1)
FAIR: $8500
GOOD: $20,000
EXCELLENT: $30,000
(Note: concours cars will demand more)
BUYER'S CHECKLIST:
Body & Chassis
Poorly-repaired crash damage is the biggest hazard for RX7 buyers. Kinked chassis rails and damaged strut mounts can create costly suspension problems. Leaks around the opening rear window allow water into the luggage area. Look at door shut-faces where faded or peeling paint will reveal a resprayed car. Body filler or bubbling around wheel-arches, the windscreen and sills indicate a car with rust issues or nasty older repairs. Some new parts are still available; recently-advertised examples including door handles for $150 per pair and indicator lenses at two for $60. Cars with 'Daytona' fibreglass body kits are best avoided as they are costly to fix when damaged and do little for aerodynamics below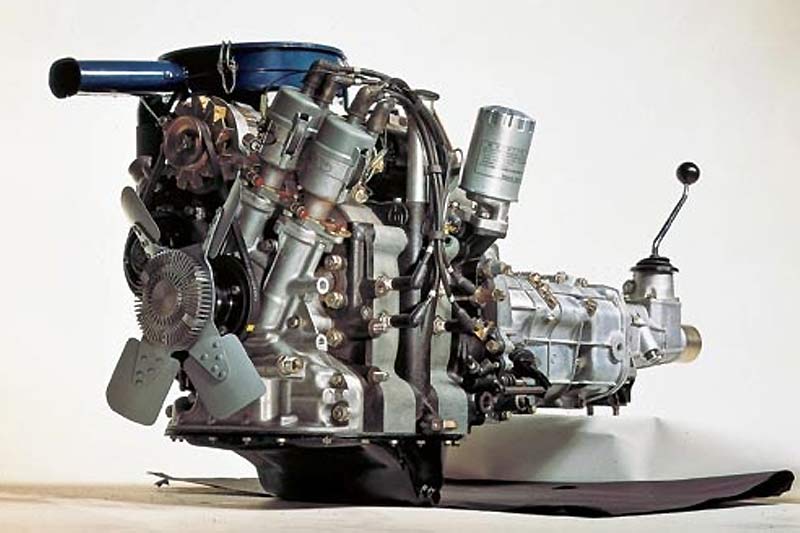 Early type 10A engine above, fitted to cars such as the Cosmo.
Early RX-7 engine below.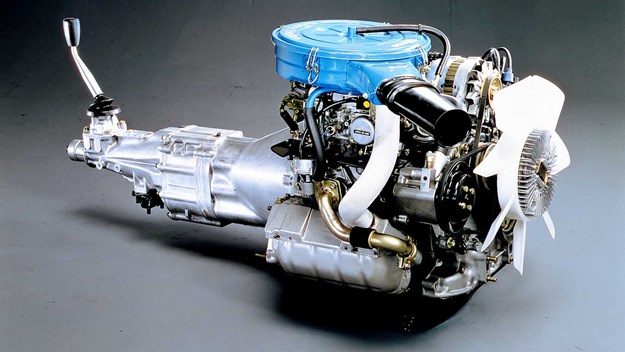 Engine & Transmission
Picking an RX7 with tired mechanicals can turn a cheap car into a money-pit of open-cut proportions. Any sign of exhaust smoke or water vapour is dangerous; indicating apex seal wear or internal coolant leaks. Either means a $4000 engine rebuild. Look carefully at coolant hoses for deterioration and leaks which can destroy an otherwise usable engine. New kits of hoses cost less than $100 and aluminium radiators around $500. Rotary engines rely on excellent oil and the lubricant needs to be changed every 5000 kilometres. The five-speed manual and early automatic transmissions are tough but rebuilds cost more than $2000 and it might be preferable to swap for a later transmission. Minor differential whine is typical, clunks need investigation.
Suspension & Brakes
Worn or overly taut suspensions can spoil the enjoyment of an RX7. Uprated struts, stiffer rear springs and more resilient Nolathane bushings will keep the body flat without totally ruining the ride quality. Wider, lower profile tyres will help mid-bend grip and minimise the RX7's characteristic oversteer. Make sure to run tyre pressures a bit higher than recommended. Standard RX7 steering is indirect by nature but more than 40mm of slack at the top of the wheel suggests the steering box needs a rebuild. Brake rotor and caliper upgrades are available and essential if the car is running a higher-output engine.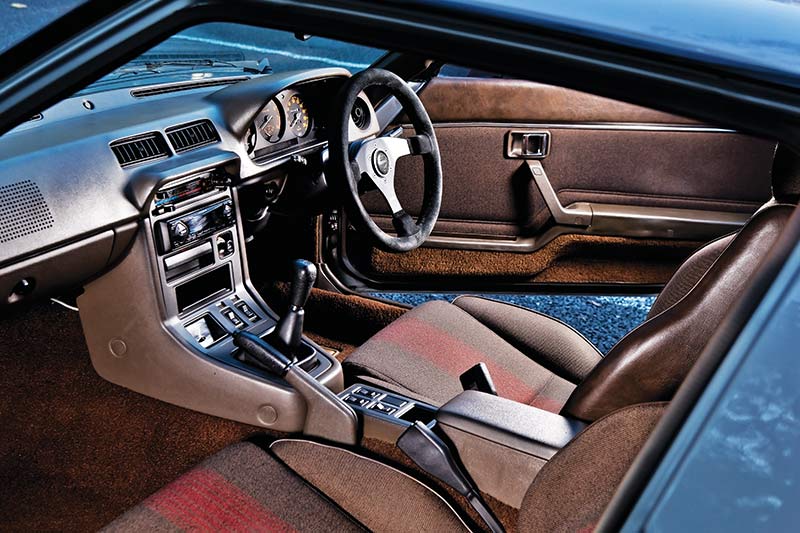 Interior & Electrics
Interior plastics suffer sun damage so check under dash-mats for cracks and deteriorating door hardware, a loose or damaged console and sloppy column stalks. In S3 cars, make sure that the cruise control is working and in all models that the electrically-operated headlights pop up quickly and the windows in later models move freely. Look around the headlining in S3 cars for signs that seals around the lift-out roof may be leaking. Badly worn seat trim is a sign that the rest of the car is in a similar state so allow for some expense when negotiating price or find a better one.
Mazda RX-7 Series 1-3
NUMBER BUILT: 470,000 (approx)
BODY: steel, integrated body/chassis, two-door coupe
ENGINE: 1146cc twin rotor with single downdraft carburettor
POWER & TORQUE: 84kW @ 6000 rpm 152Nm @ 4000rpm (Ser 2/3)
PERFORMANCE:
0-100km/h 9.8 seconds,
0-400 metres 16.6 seconds (S2 manual)
TRANSMISSION: five-speed manual, three-speed + o/d automatic (optional)
SUSPENSION: Independent with Macpherson struts, coil springs and anti-roll bar (f). Live axle with trailing arms, Watts link, coil springs and anti-roll bar (r).
BRAKES: disc (f) drum or disc (r) power assisted
TYRES: 185/70HR13 or 205/60H14 radial
Japanese Classic Car Value Guide home page
Sell your car for free right here
Unique Cars magazine Value Guides
Sell your car for free right here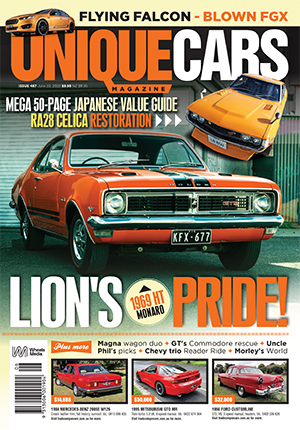 SUBSCRIBE TO UNIQUE CARS MAGAZINE
Get your monthly fix of news, reviews and stories on the greatest cars and minds in the automotive world.
Subscribe