DeLorean DMC-12 'Back to the Future' Tribute
---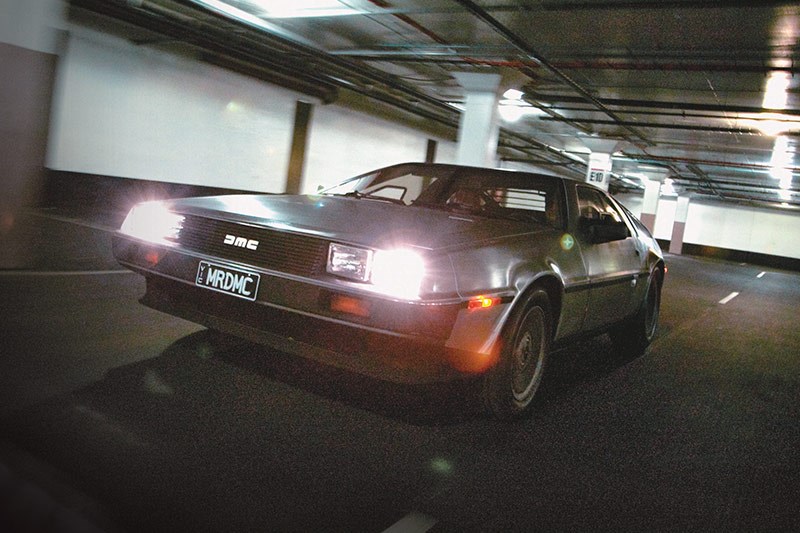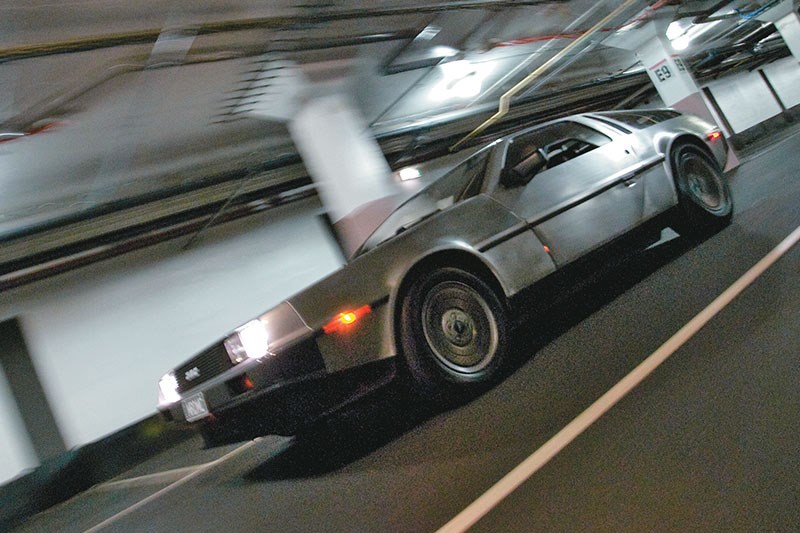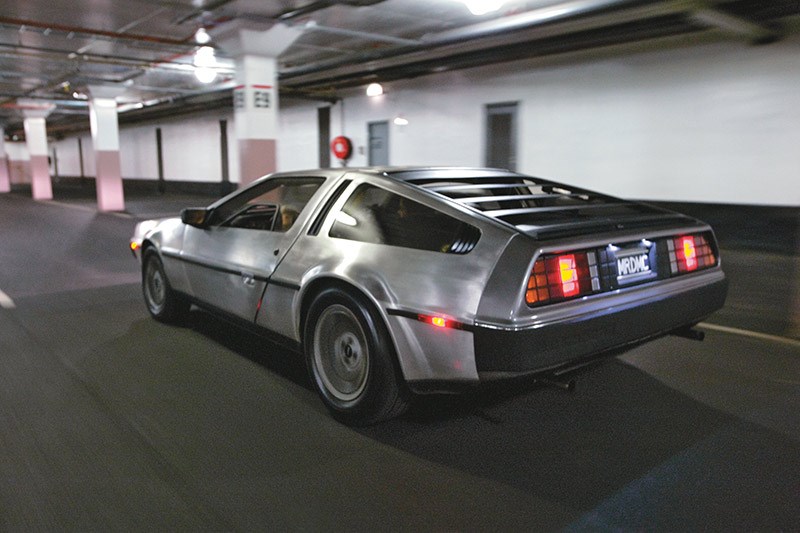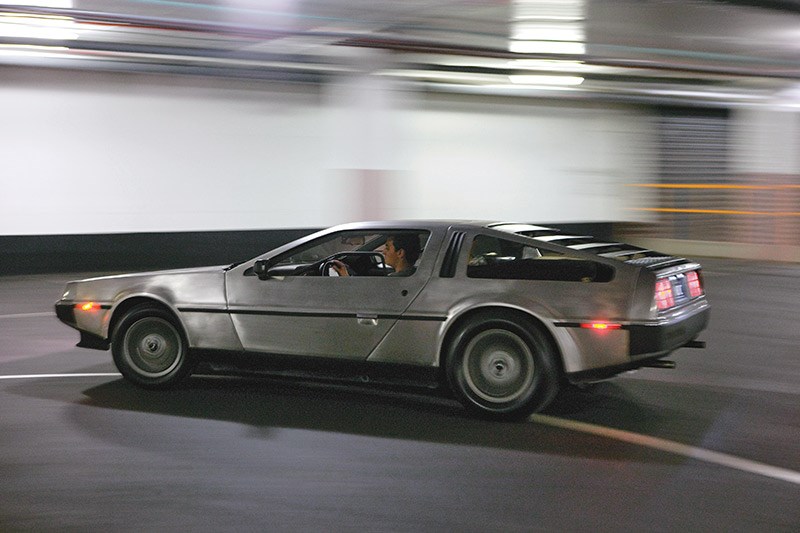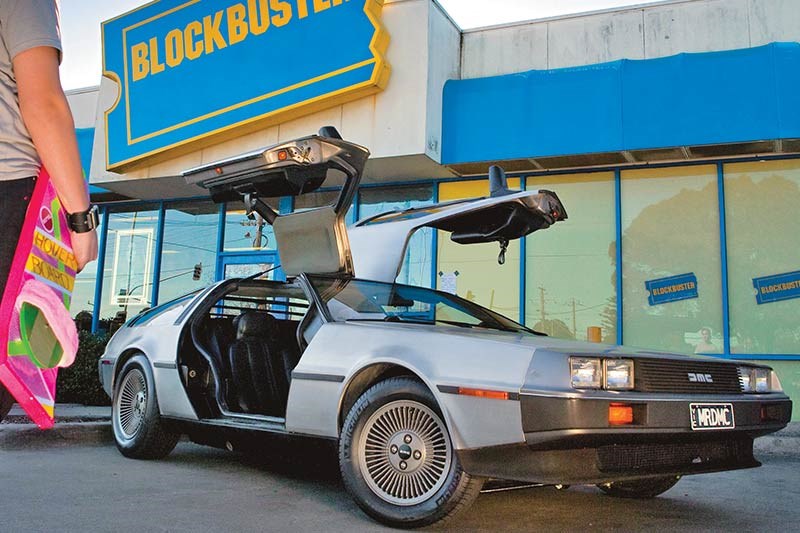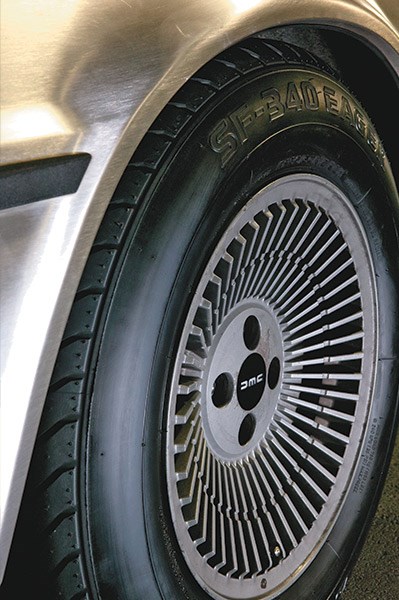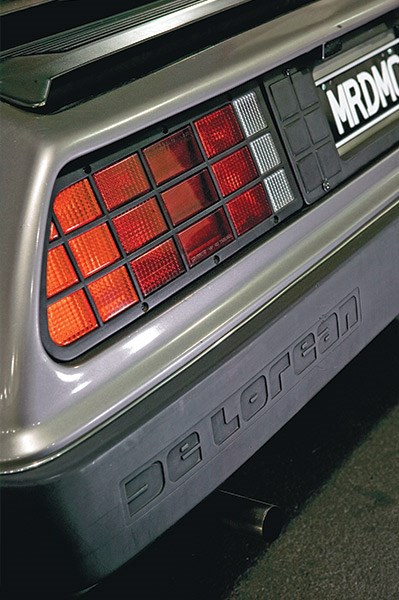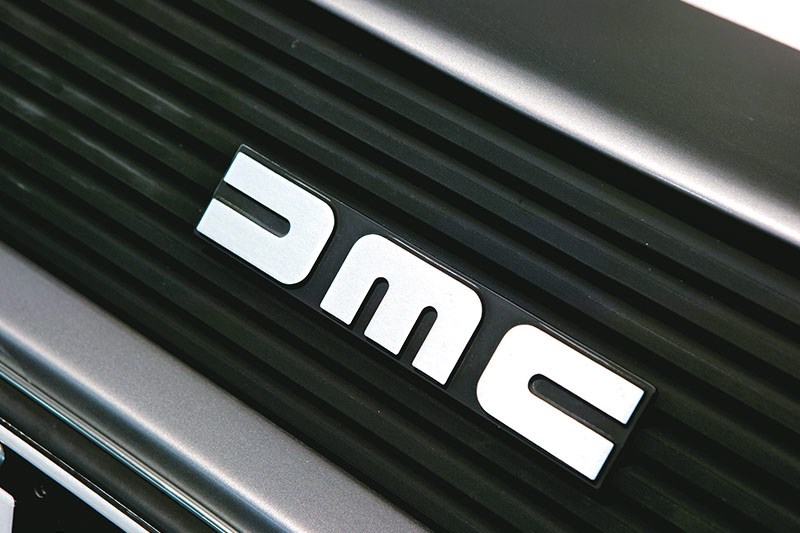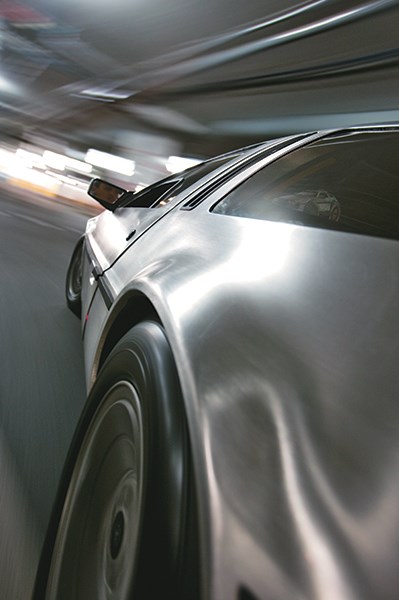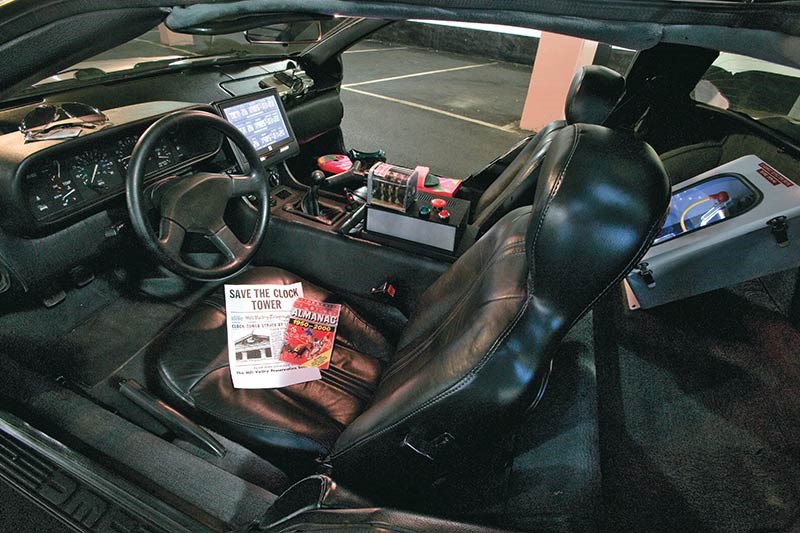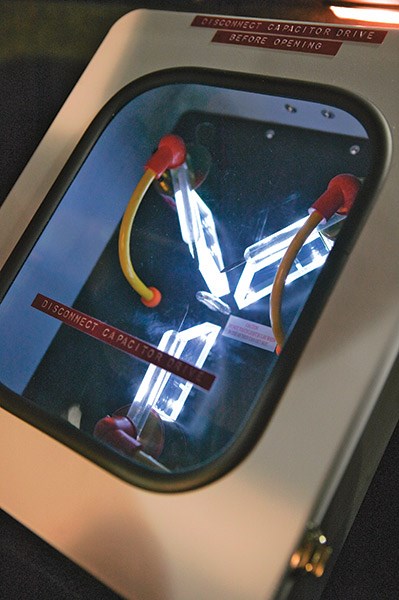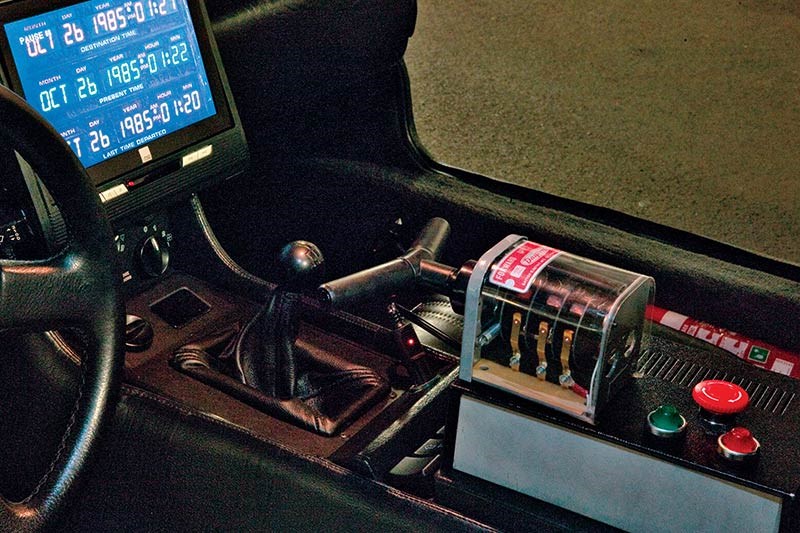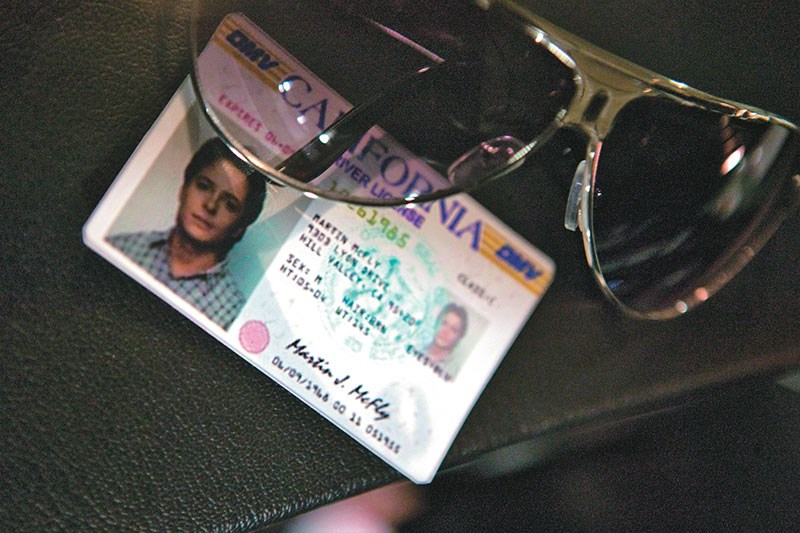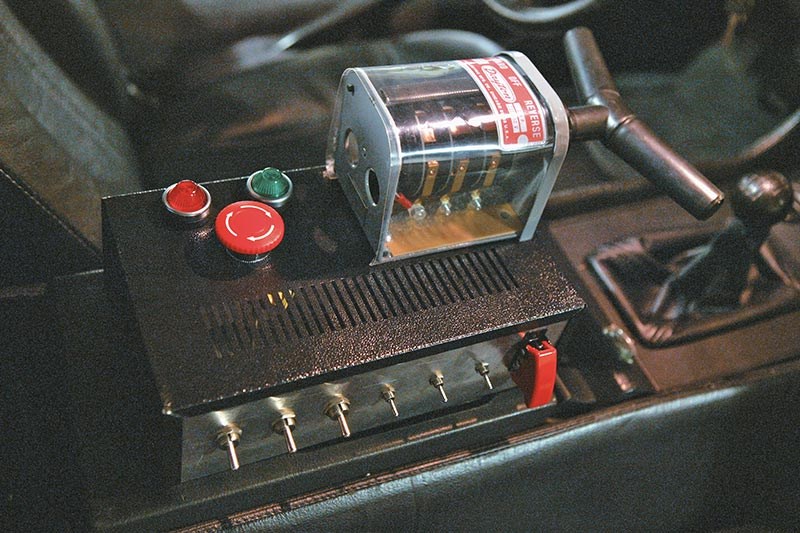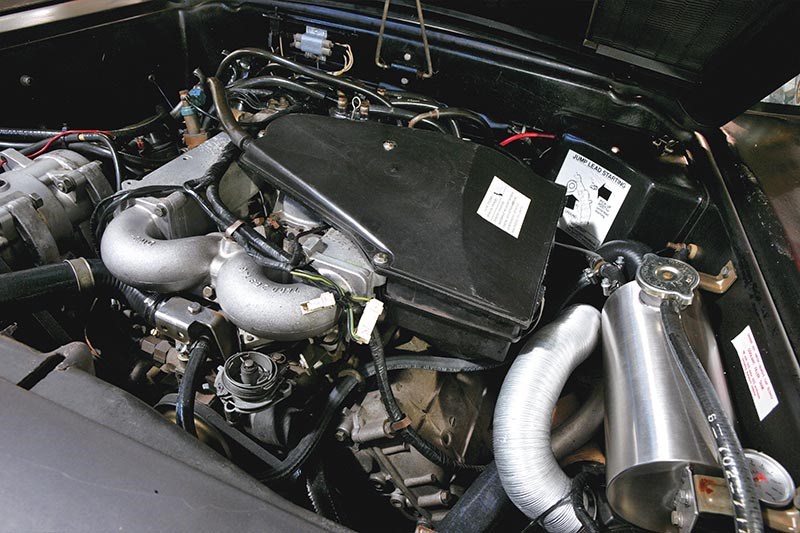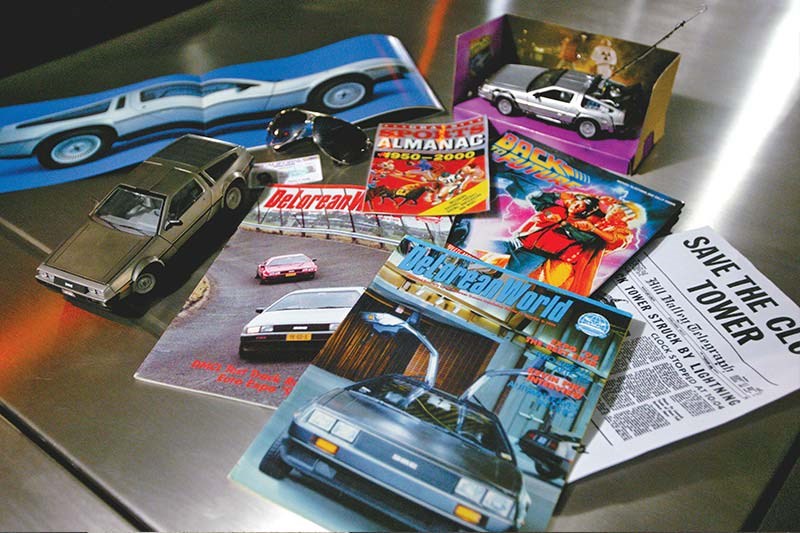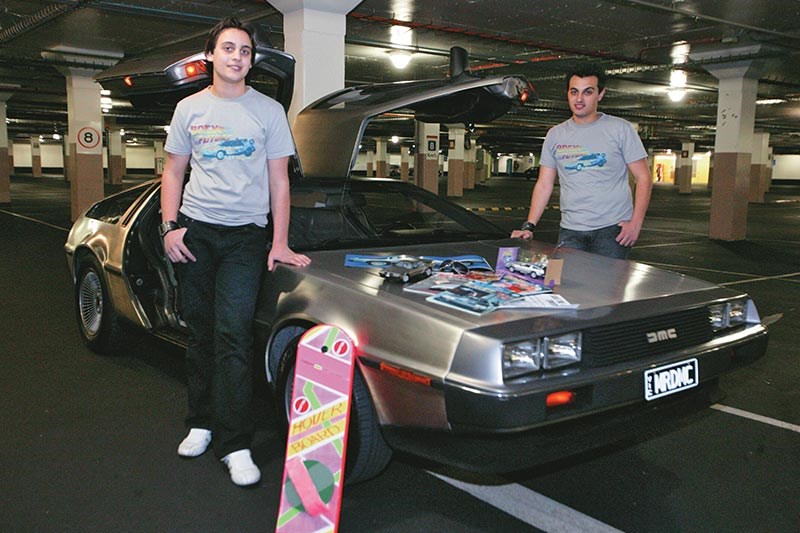 Looking back on two DeLorean fans and their (almost) working replica of Dr Emmett Brown's Flux Capacitor Time machine
From Unique Cars #289, August 2008 
DeLorean DMC-12
The DeLorean came into being as an act of defiance by a renegade Detroit executive and was made in significant numbers, but it didn't take long for the company to crash and burn in a style befitting a Hollywood script. And somewhat ironically, it was Hollywood that ensured that John DeLorean's creation will be forever remembered.
The company went from a drawing on a napkin to a fully-designed car in just five years; in total there were more than 8500 cars built in the three years that the factory was in production.
| DeLorean DMC-12 John Bowe drive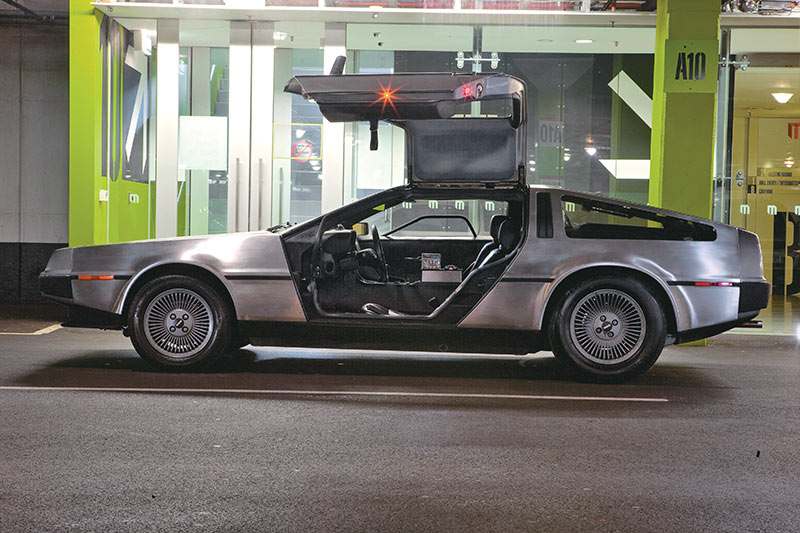 Originally designated the DMC-12 because they were intended to sell for under US$12,000, the cars eventually reached owners for double that. DeLorean had intended to use a compact Citroen rotary engine, but that was shelved because of poor fuel economy during a time of petrol shortages, so production models were instead equipped with a French PRV-V6 engine, as used in the Volvo 7 series in the 1970s and designed by a co-operative alliance between Peugeot & Renault.
DeLoreans were made for the American market, although the factory was in Northern Ireland; plans for export beyond America never reached fruition. As legions of movie fans know, the most famous features are the stainless steel body and the futuristic gull-wing doors.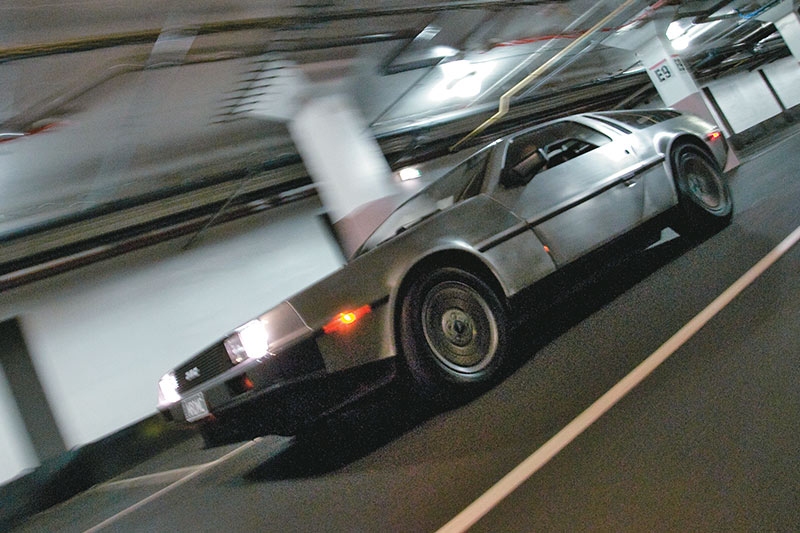 A DeLorean isn't just a car, it's an all-consuming passion with reams of memorabilia, especially from the Back to the Future movie trilogy
In fact, although those panels look great, they have no structural strength and are merely added over a fibreglass shell, which itself sits on the double-Y chassis. It's a common misconception that the DeLorean is a heavy car due to the stainless steel, but since they are just panels over fibreglass, the car actually only weighs about 1250kg.
Another misconception:  those gull-wing doors need lots of room to open – in fact, they require under 30cm more than the width of the car to open fully. Try getting out of your everyday car with only 30cm to spare!
The man behind the car, John Zachary DeLorean, made his mark by designing the original Pontiac GTO.  He rose rapidly through the ranks and became the vice-president of General Motors at 47, but DeLorean wanted more and thought bigger, so he resigned to form the eponymous DMC (DeLorean Motor Company).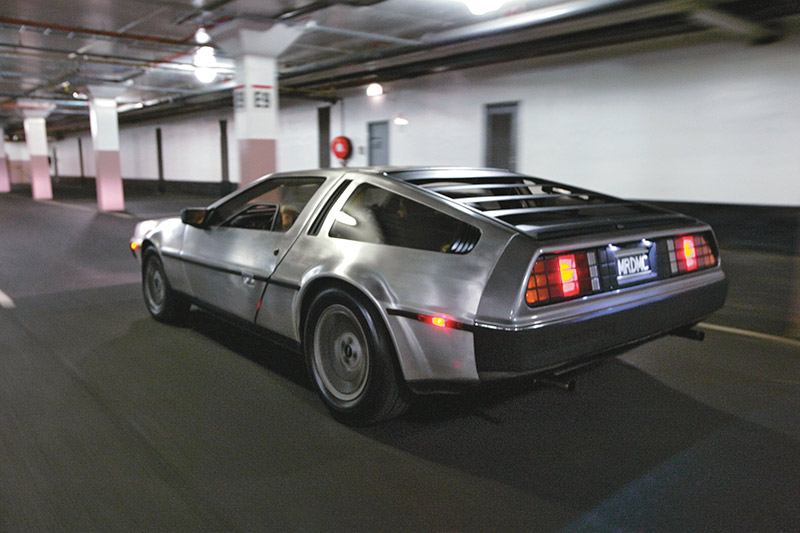 Several DeLoreans have been dressed up to mimic the movie's time-machine – but the Politinos keep theirs in standard road trim
Although Northern Ireland was effectively in a state of undeclared civil war at the time, DeLorean offered thousands of jobs to the Irish if they would let him build his factory in their country. Oh, and there was the small matter of US$120 million in loans and grants required from the British tax-payer to get the company off the ground.
By 1979, the first prototype DeLorean was revealed. Styled by Giugiaro on a chassis engineered by Lotus, it had a four-cylinder turbo under the rear louvre, saddle brown interior, sliding windows and the main features that stuck with the car throughout its brief and turbulent life – brushed stainless-steel panels and those beautiful gullwing doors.
Early in 1981, the first production car rolled off the line – and as John enthusiastically spruiked the first DeLorean, he was trapped when the car locked him in.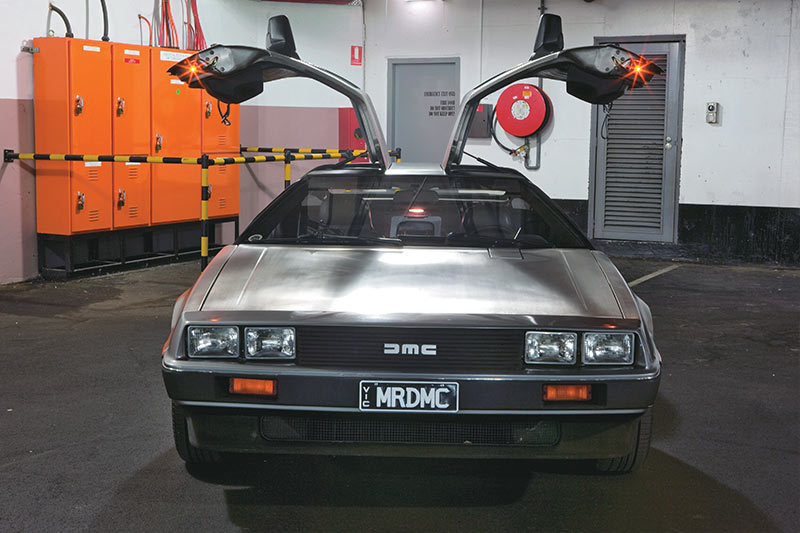 Taking care of the stainless panels is a lot harder than looking after ordinary paintwork
But myriad problems, not the least of which was a workforce completely unused to building cars, quality issues and lack-lustre performance, saw DMC struggling to match its rivals of the day.
By 1983 the DeLorean dream had come crashing down for John, who was running out of money to support the company. Then the FBI set up a drug deal sting targeting him, knowing that he would take the bait. In desperation, John accepted the shady offer – and the FBI had video evidence of his meeting with supposed multi-national drug dealers, giving them solid evidence against him. Despite this, John never actually spent time in jail, as he was acquitted on the grounds of entrapment.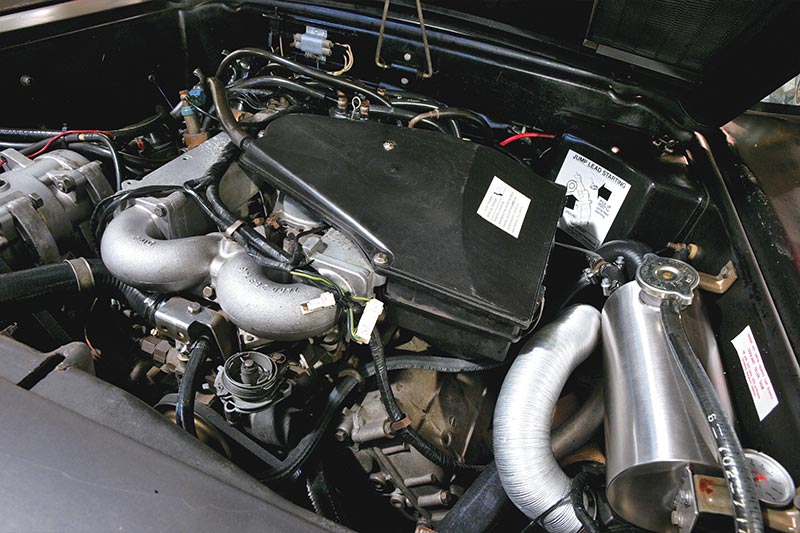 In fact, DeLorean was to rise, Phoenix-like, from the ashes as the car-star in the Back to The Future movie trilogy. With its flux capacitor, time circuits and 1.21 Jigawatts, the car sent Marty McFly (Michael J. Fox) and Doc Emmett Brown (Christopher Lloyd) on several journeys through time. The rest, as they say, is history… or the future…
Thanks almost entirely to its movie-star status, the DeLorean is known world-wide,  including Australia. Until two years ago, there were only about 15 DeLoreans  here, but thanks to the rising value of the Aussie dollar, many more have made their way Down Under – the total count is now about 30.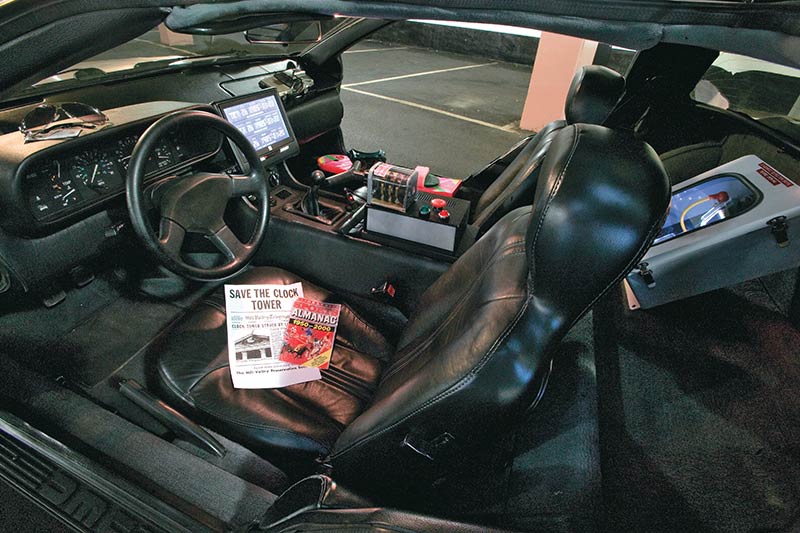 David has created a working replica of Dr Emmett Brown's  Flux Capacitor Time machine... well, almost!
In 2007 there were four DeLoreans at the Canberra launch of the annual Gullwing Gathering; the 2008 GG08 was be held in Melbourne and seven DeLoreans were already registered (at the time of writing); fans of the marque were hoping to reach double-digit DeLorean attendance. All information for GG08 can be found at ozdelorean.com.
Despite their age – the last was built in 1982 – DeLoreans are still recognised by younger generations. Melbourne brothers David and James Politino have watched the Back to The Future movies countless times, can recite screeds of lines from the dialogue and came to love the DeLorean not just as a time-machine, but as the stainless steel sports car that represented a dream – but became a nightmare.
Now in his twenties, David saw his first DeLorean at a hot-rod show in the Melbourne Exhibition Building in 1991. That one was tricked-out as a time-machine movie replica and since that day, David has wanted one.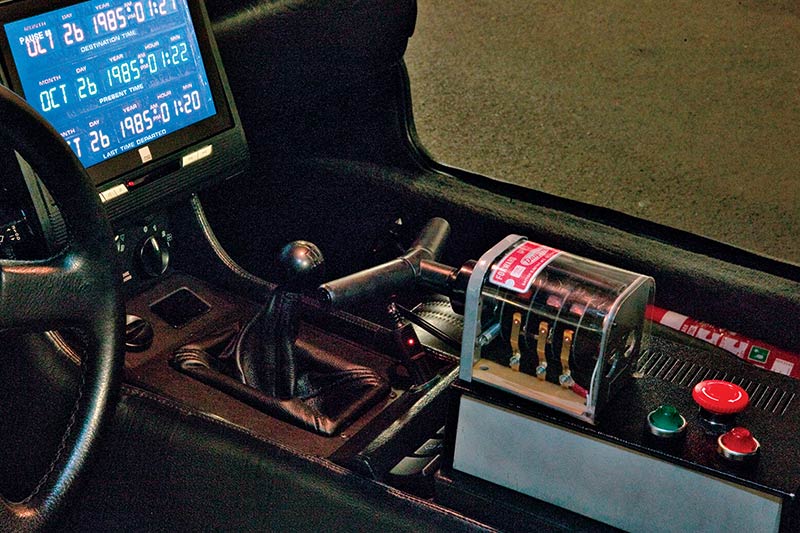 In 2004 star car enthusiast Rod Unsworth showed David and James his '81 DeLorean and started their quest for one of their own.
After years of searching for the right car, James spotted one on the 'net which was to older brother David's liking – and budget. It was an '81 model, with automatic transmission and what was left of a black interior. But before they could complete the deal, the car was sold – which was a good thing for the boys. The night that they heard the car was no longer available, they found another '81 DeLorean for sale in Kansas, USA.
The car was stored in a heated garage, with black interior and a manual transmission. After receiving many pictures, David bought the car, making him the youngest DeLorean owner in Australia – and making a dream come true.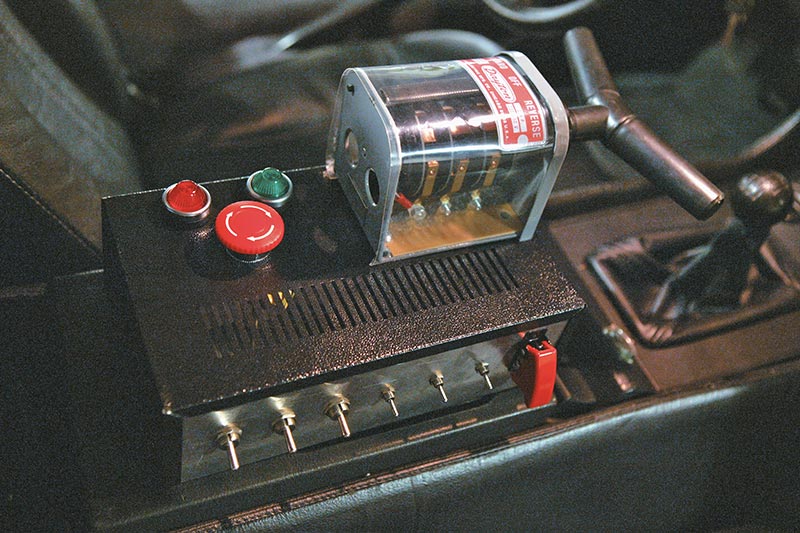 With fellow DeLorean owner Braun Mennusko's help, the car was transported from Kansas to Melbourne, completing the last leg of its journey on a tow-truck, thanks to a non-functioning engine, and the boys spent quality time, washing and detailing it.
The first step to getting it running was removing the fuel tank and scraping out the remains of some 15-year-old fuel. The car started once the tank was put back in, but the engine wasn't very healthy. Clearly, expert attention was needed, so it was off for some troubleshooting and fine-tuning by Ken Airs in North Melbourne; a cracked injector was replaced and still more muck was removed to get it running sweetly.
All up, they estimate the car cost them $15,000 landed in Melbourne – and since the value of similar cars in the US is now at least twice that, it seems they have an appreciating asset.
David and James, 15, are members of the active Victorian Lotus Club, enabling them to operate the car on "club" plates; they've been on several Sunday drives with the Lotus Club in the DeLorean.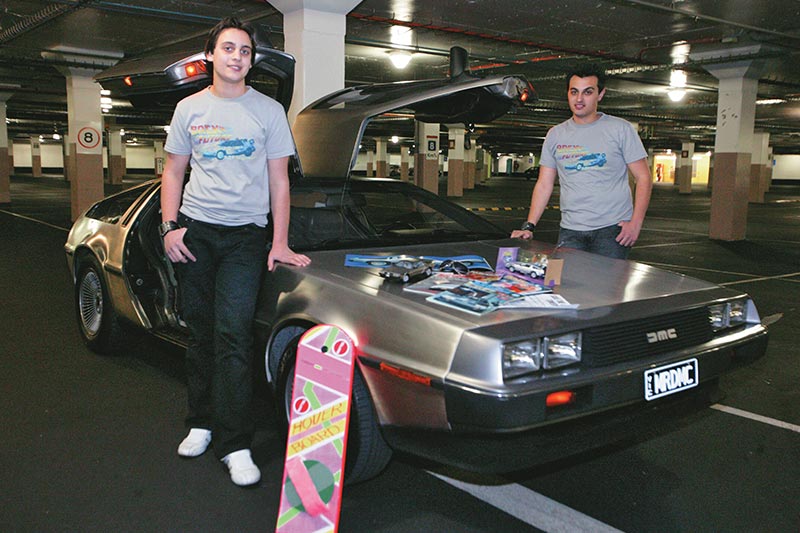 Melbourne brothers David and James Politino
During their ownership of the car, David has bought or made numerous BTTF props including his own time circuit switch, Flux Capacitor and hoverboard. Unfortunately the brothers are having trouble getting enough plutonium into the country, so they will have to wait a while before they can travel through time! 
DELOREAN - THE MAN
DeLorean – the Man John Zachary DeLorean was born in Detroit to Rumanian–Hungarian immigrant parents in 1925. Although his parents were of humble origins John earned his MSc in Engineering and an MBA, graduating around a three-year stint in the US army during WWII and working to support his mother.
His rise through the ranks of General Motors was steady, and in 1972, DeLorean was appointed vice president for the entire GM line, and his promotion to president seemed inevitable.
Instead, John DeLorean resigned from General Motors aged 48, with the intention of producing an affordable, mass-produced sports car.
After the debacle of DMC and the trumped-up drugs bust, John Z DeLorean was working on producing an upmarket time-piece, but for him time ran out in 2005 and he died of a stroke, aged 80.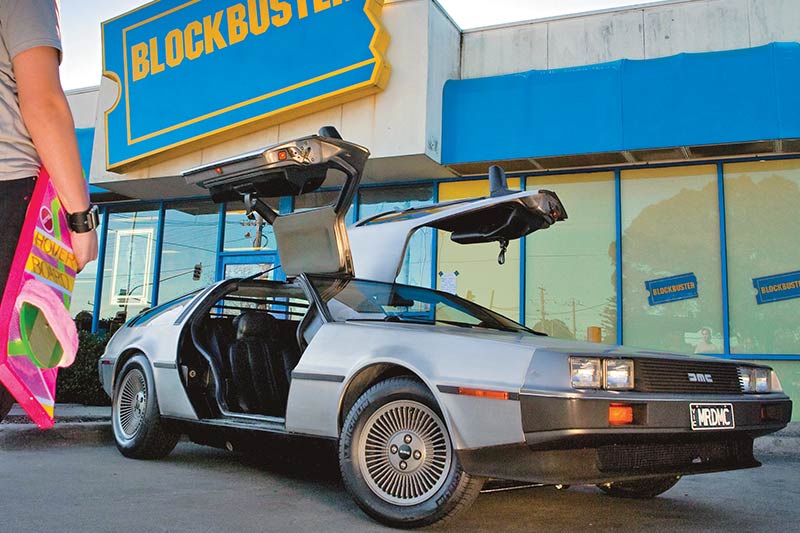 DELOREAN - THE MACHINES
There were several individual DeLoreans produced by DMc which differed from the standard DMC-12: the legendary VIN502, which had twin turbos, the 24k gold plated DeLoreans (only to be purchased on a Gold American Express card!), 20 Euro-spec DeLoreans - which had no catalytic converter, giving an extra 30hp - and just 16 DeLoreans produced as RHD vehciles.
In total, 8583 cars were built, but the quality from an inexperienced work-force meant that the initial vehicles had to be virtually rebuilt at another factory in Los Angeles. Those fabulous gull-wing doors had a nasty reputation for leaking - and rumours of trapping occupants in the event of a crash.
Despite the best efforts of Lotus, the chassis and its rear-mid-mounted 2.8-litre V6 engine never gave more than mediocre performance and handling.
Today, the DMC company exists under diferent ownership, with six outlets across America, selling parts and whole cars, and undertaking restorations.
DMC even has plans to resume construction of brand new DeLoreans, with a price tag nearly five times the original target of $12,000.
1981 DeLorean DMC-12 Specs
Body: two-door Gullwing, two-seater sports car
Weight: 1230kg
Drivetrain: Rear engine, RWD
Engine: 2.8-litre V6
Power/torque: 130hp (96kW)/208Nm
Transmission: five-speed manual
Performance: Top speed – 195kmh
0-100kmh – 9.5 secs (approx.)
Unique Cars magazine Value Guides
Sell your car for free right here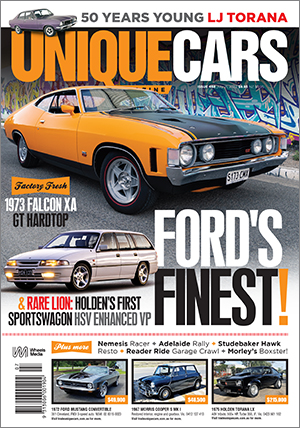 SUBSCRIBE TO UNIQUE CARS MAGAZINE
Get your monthly fix of news, reviews and stories on the greatest cars and minds in the automotive world.
Subscribe