1961 Plymouth Valiant R Series Two Door Hardtop Review
---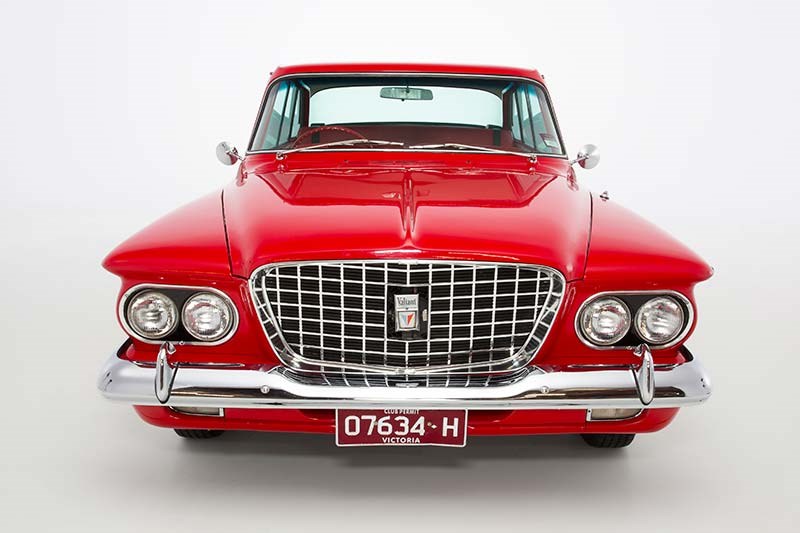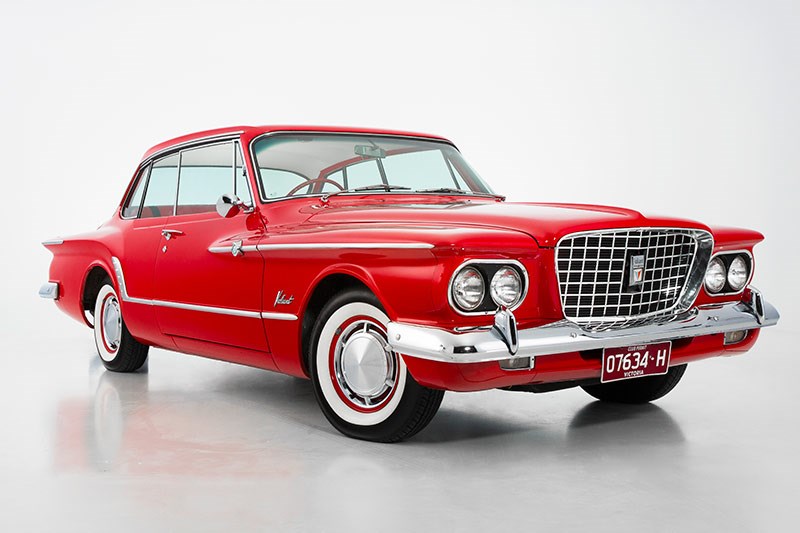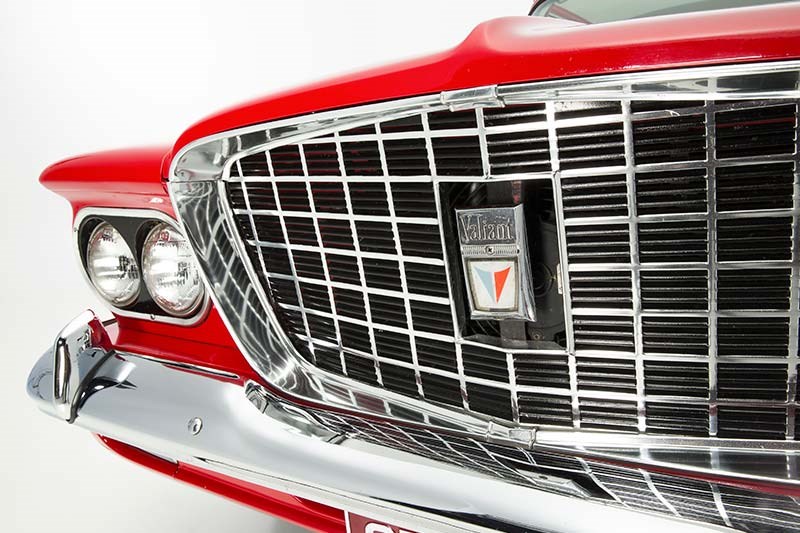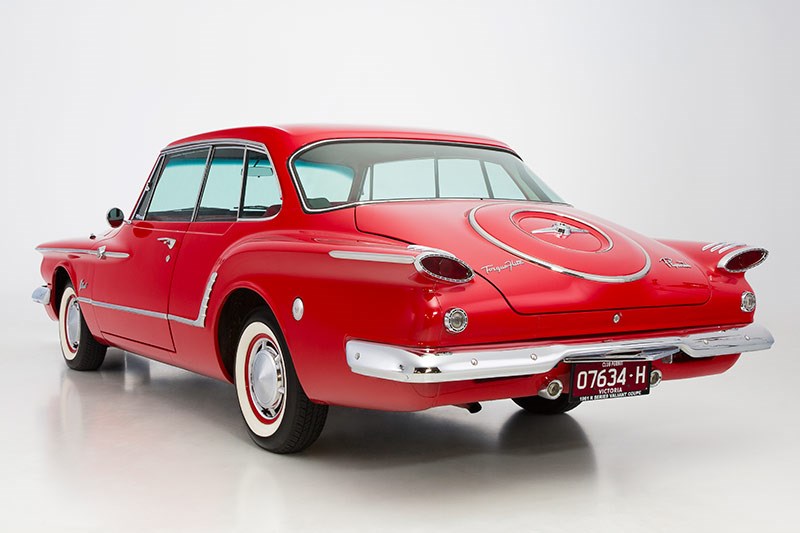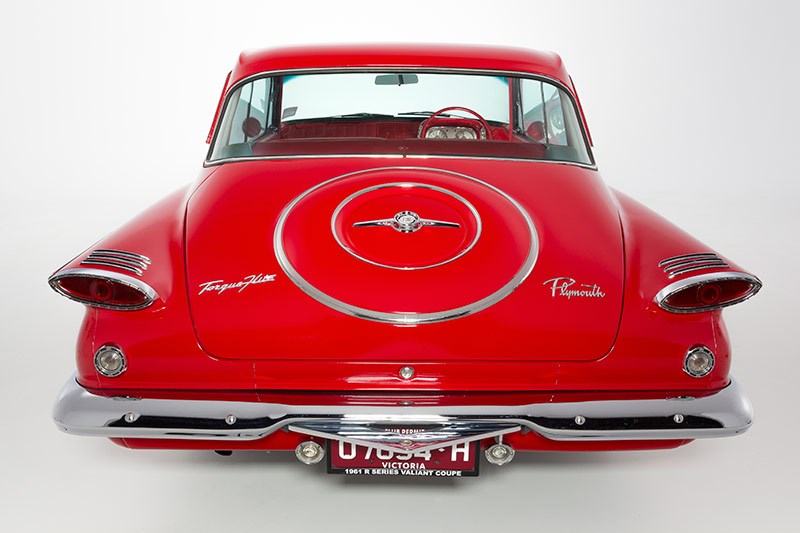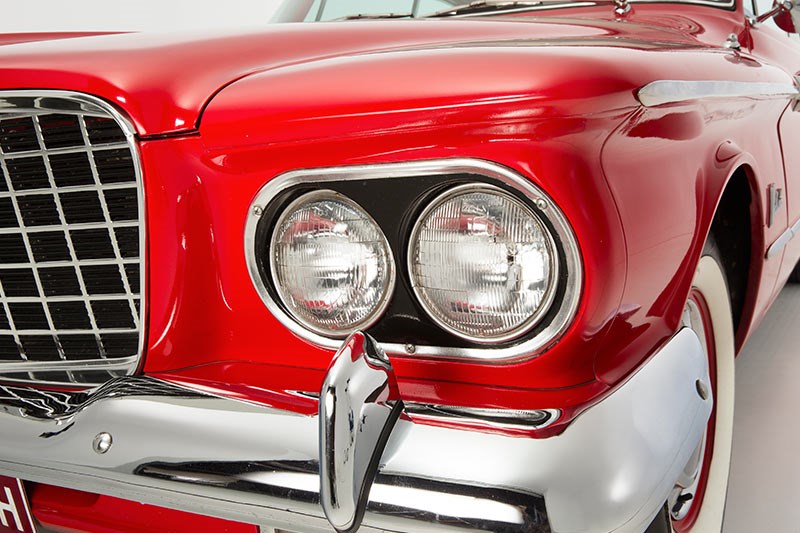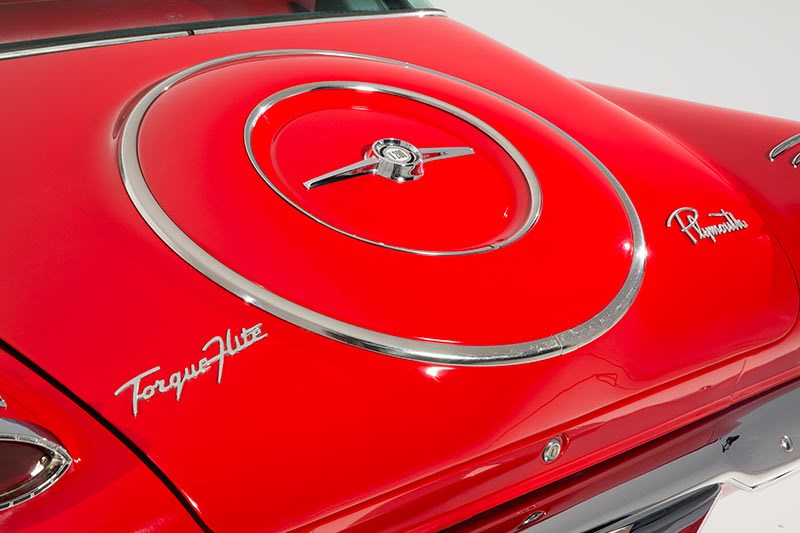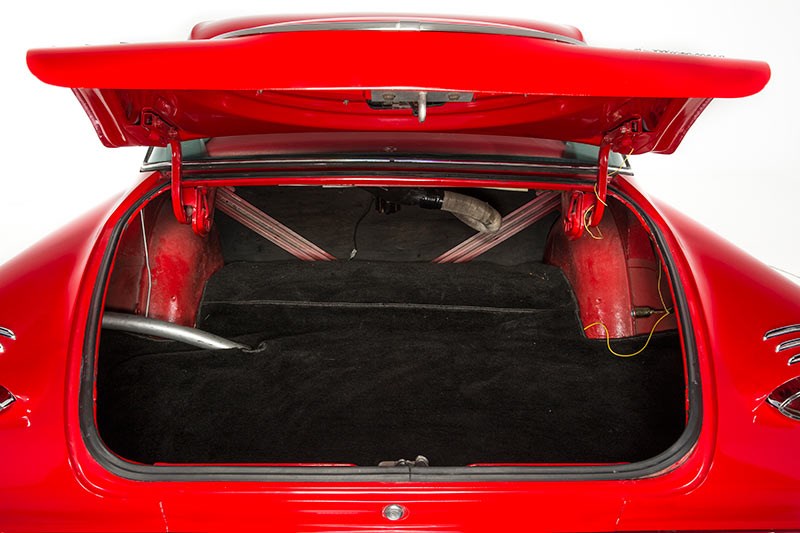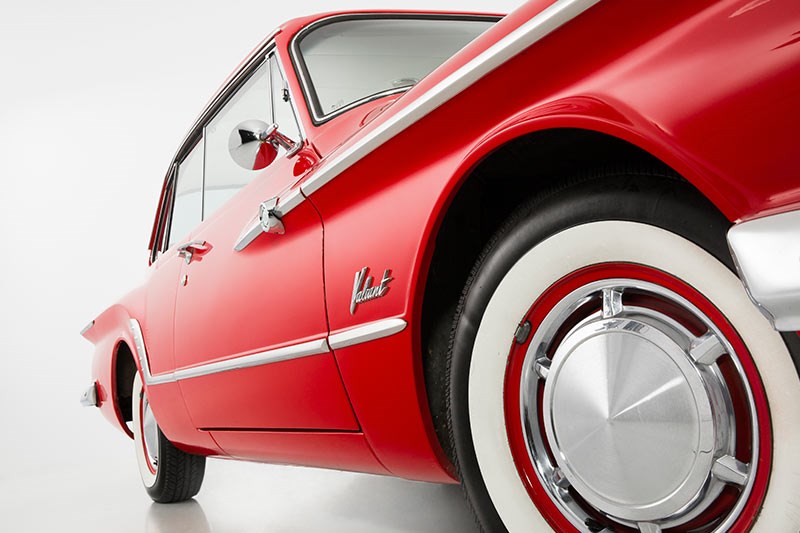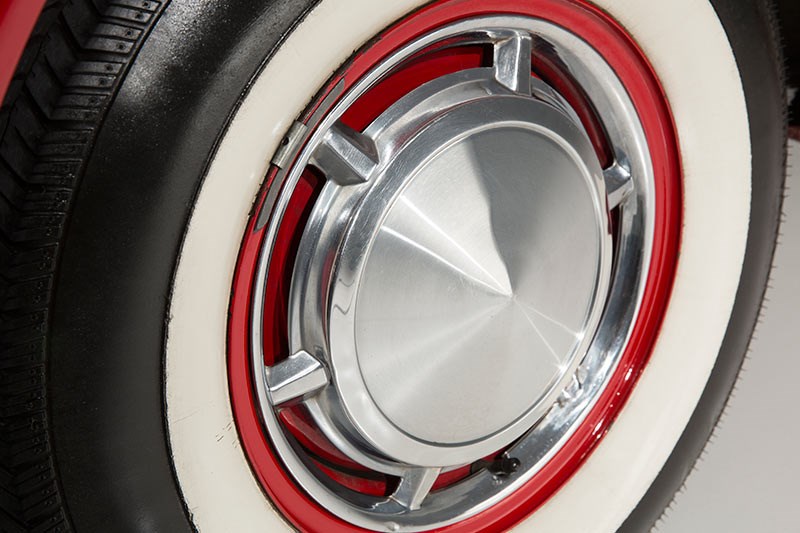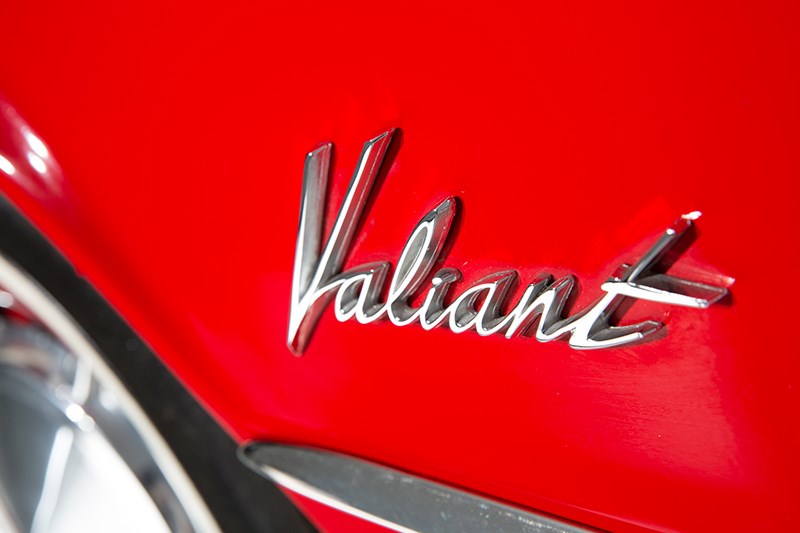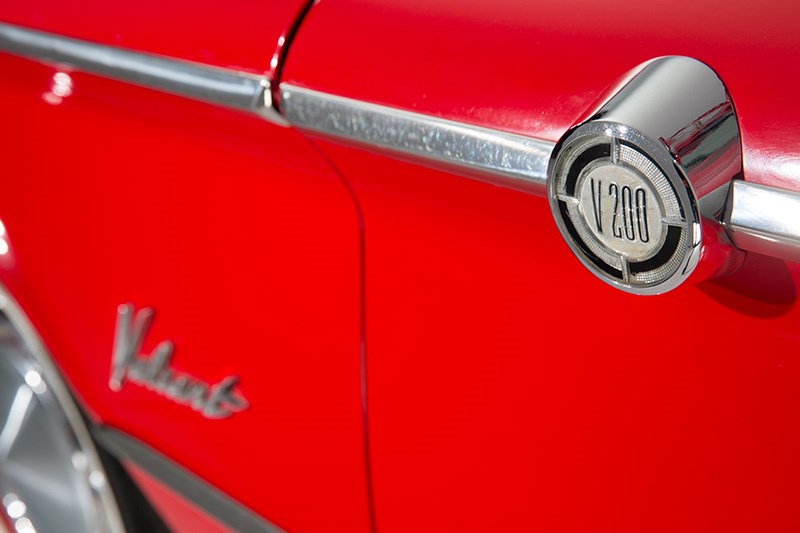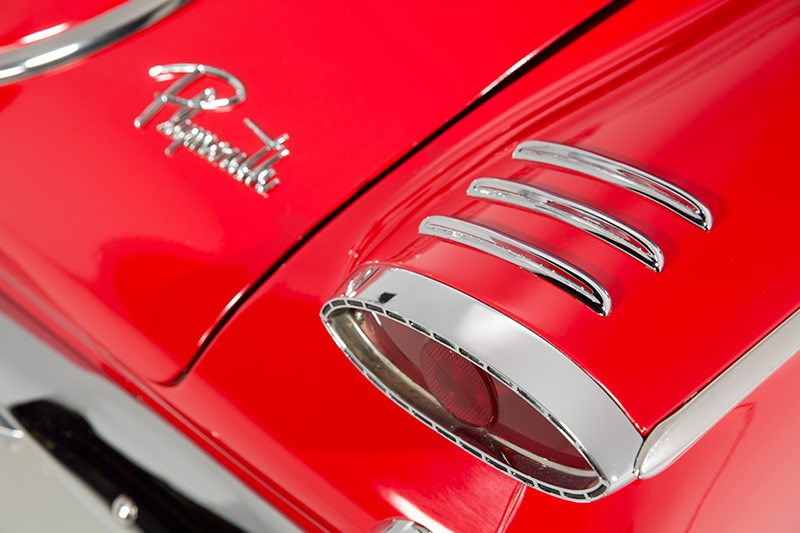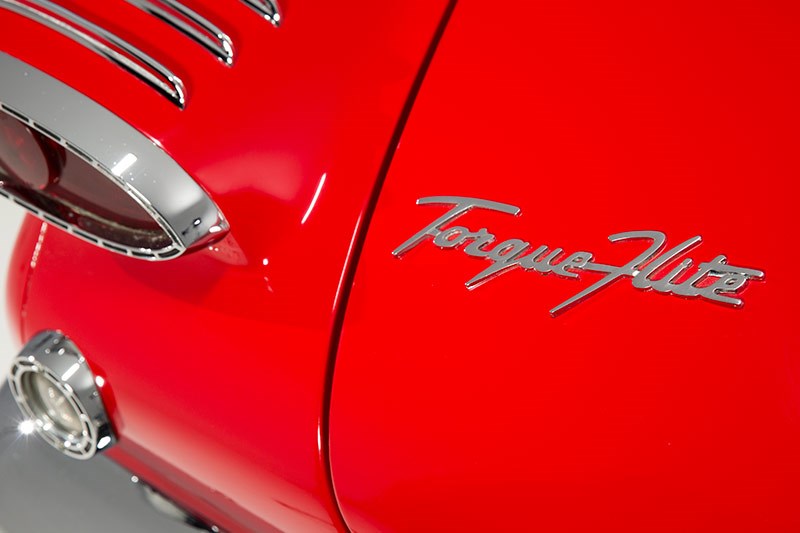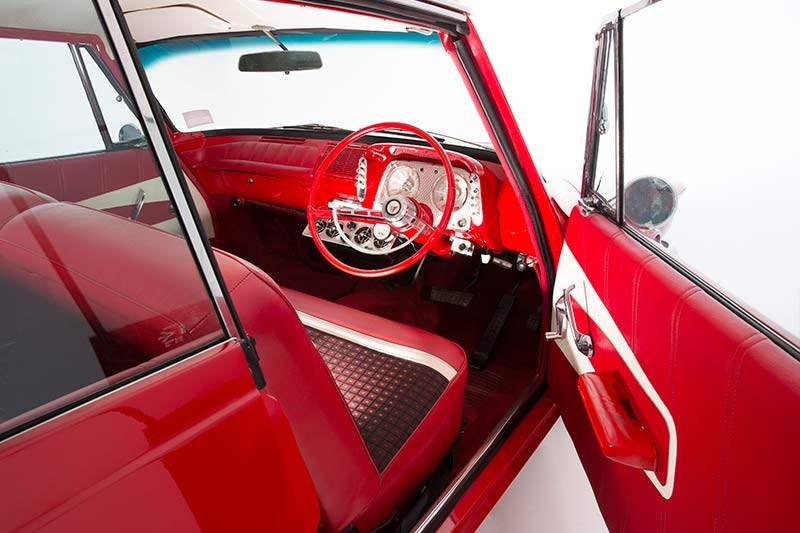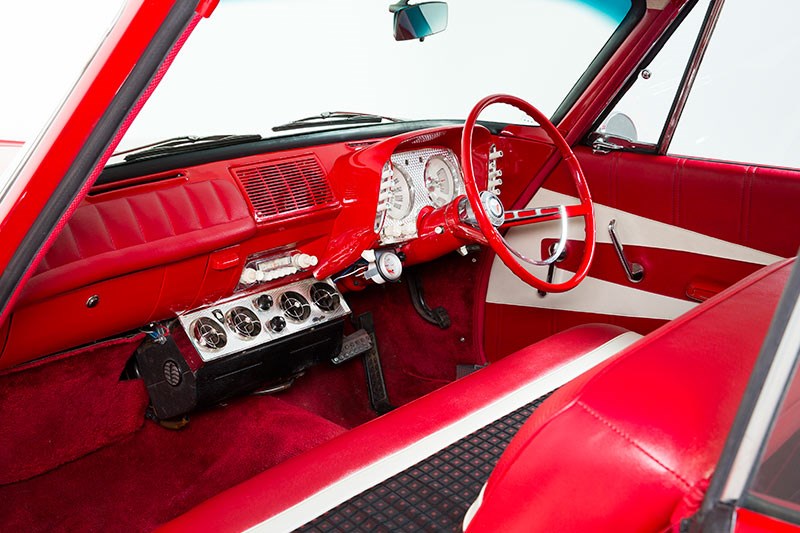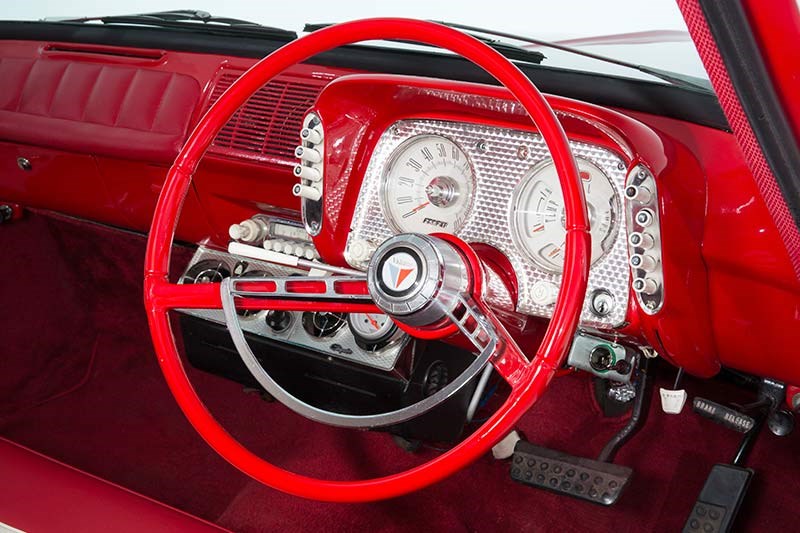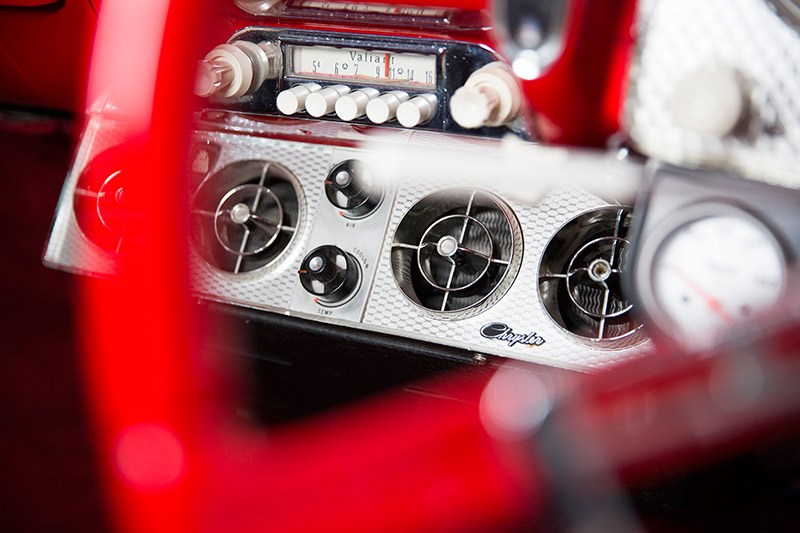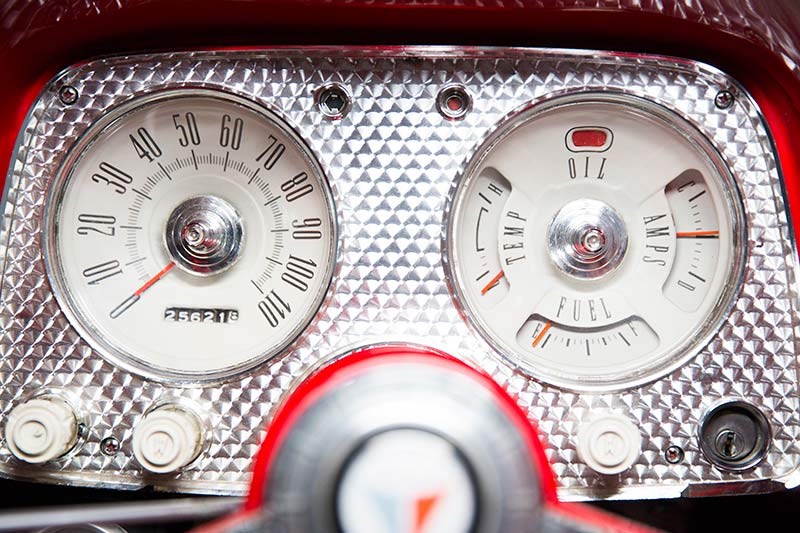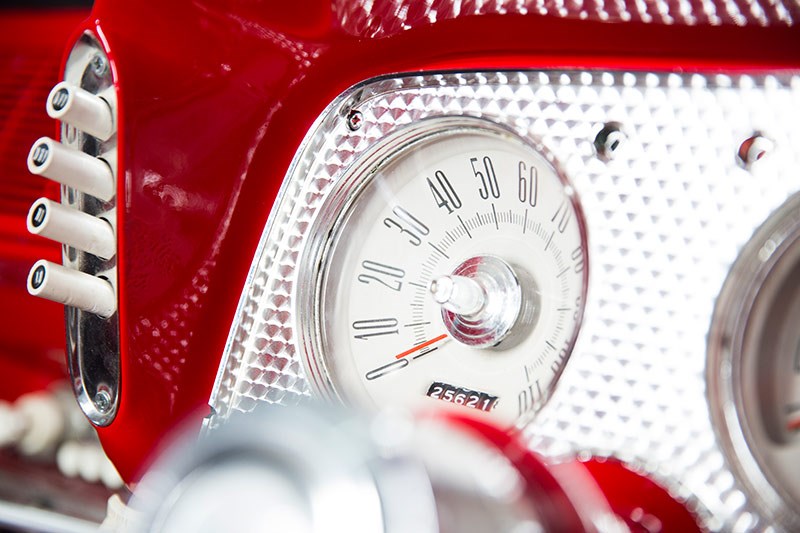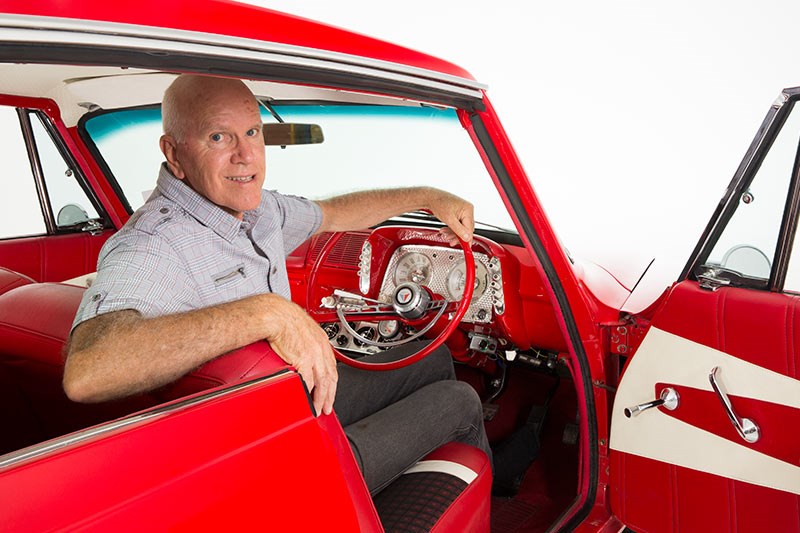 The Valiant's arrival sent tremors through the Australian family-car market. Its rusted-on fans are still enjoying the aftershocks. Sadly, this one that never made it here
1961 Plymouth Valiant R-Series Hardtop
Geoff Sarkies is a Valiant nut from Melbourne whose lovely R-Series is the star of this feature. His Valiant was 'hidden' under a fabric cover when I first spotted it from the street.
But there was no disguising its distinctive body lines. I could see it was an early Valiant. No doubt about it. And hopefully the very first – the R Series.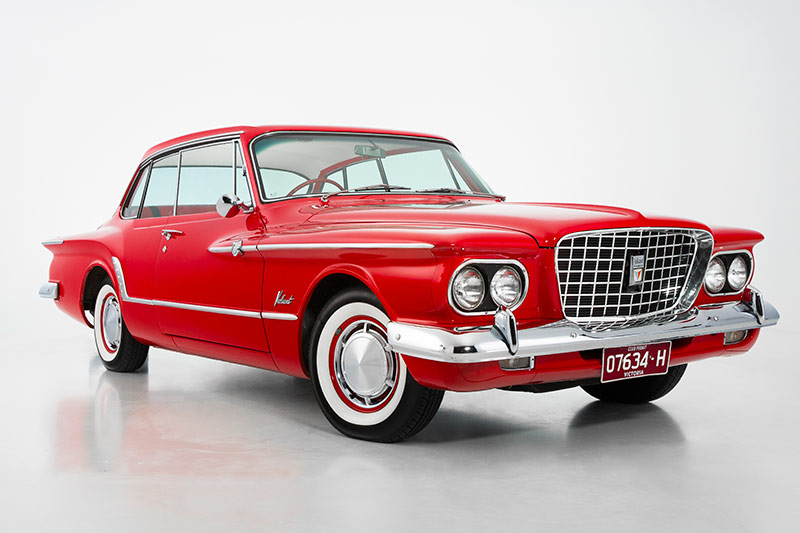 When the R Series Valiant was released it was Mopar-love at first sight for a generation of young rev-heads. How could you not be besotted with the flamboyantly sculptured body, the tyre-burning Slant Six motor, the cool 'spare-wheel' cover on the boot lid, the sporty floor-shift gear lever? It seemed light years ahead of the suddenly very ordinary Holdens, Falcons, Zephyrs and Vauxhalls in most suburban driveways, in both looks and performance. And for some of them, me included, that love never quite faded…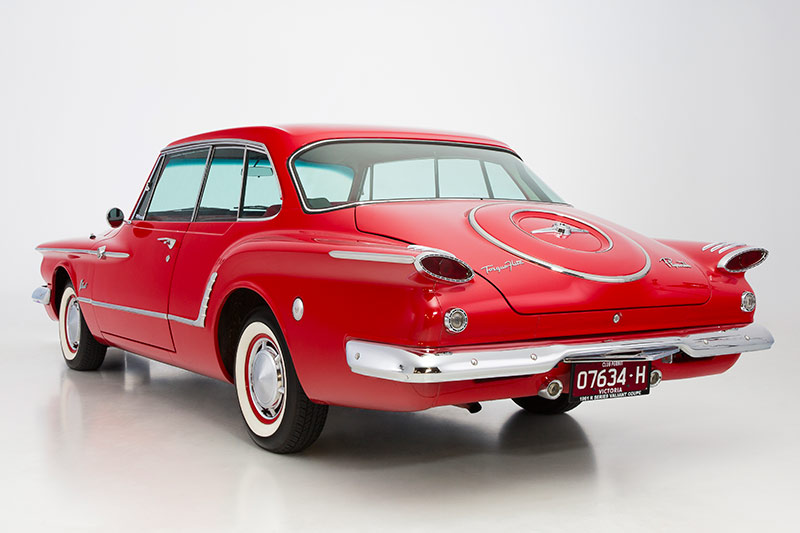 Playful styling tricks like faux spare wheel covers were novel in Australia
When I finally got the chance to see Geoff's car unveiled it was everything I had hoped for, and more. Not only was it an 'R', it was a lovely two-door American model. And a stunning example. If there's something classier than a Valiant 'R' sedan, it's a Valiant 'R' hardtop. Two doors trump four every time, right?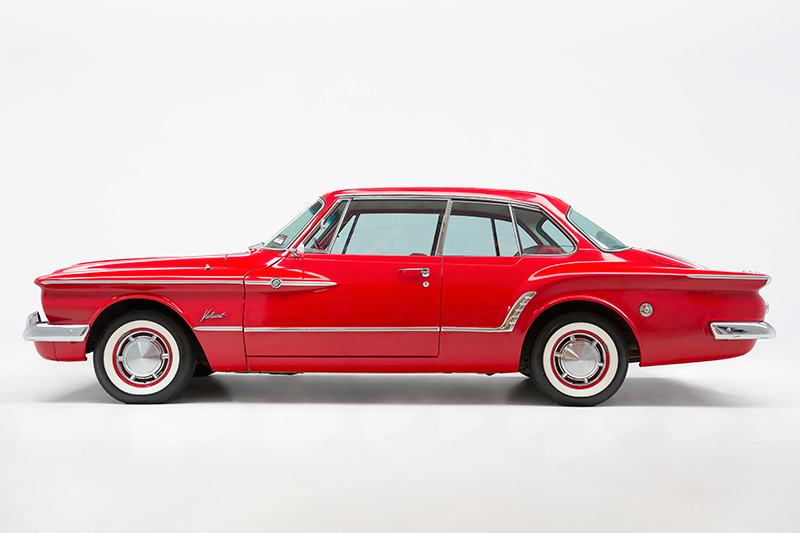 The low stance and the flamboyantly styled panels are an attractive combination
Geoff explained that his car started life as a 1961 R-Series V200 Valiant hardtop. For context, he added that Chrysler's compact Valiant range had launched in the US in 1960 as the Q-Series, as part of the company's entry-level Plymouth range. It was followed in the US by the R-Series build in 1961 (including his hardtop). Chrysler Australia's decision to introduce the R-Series sedan here in 1962 (badged as a more up-market Chrysler, not a Plymouth) was made at the tail-end of the R-Series model-run in the US. Consequently Australia started off a year behind the US in the Valiant stakes.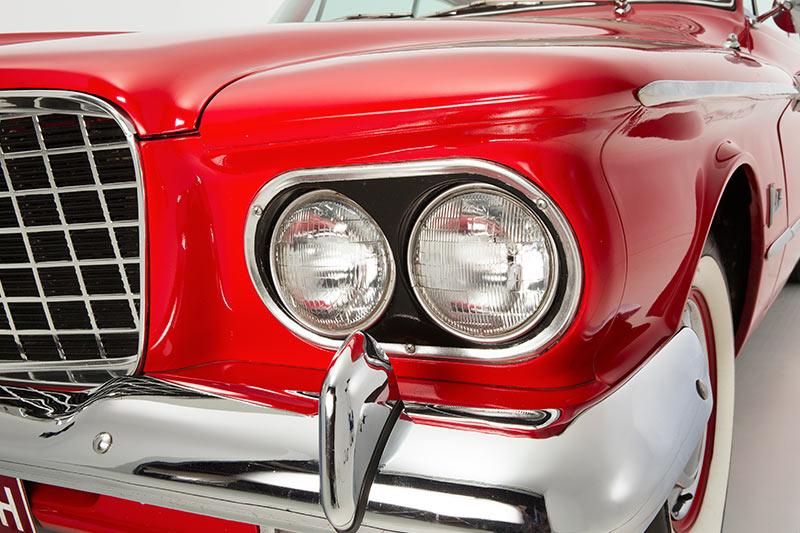 While there's a touch of Corvair in the headlights, the grille is trademark Mopar
So the third version of the Valiant, the 1962 S-Series, was already underway in the US by the time our batch of just over 1000 R-Series CKD packs was on the water. After assembly at Chrysler's Mile End factory in Adelaide they ultimately hit showroom-floors in January 1962. The launch was a raging success – Chrysler dealers were displaying the 'Sold Out' sign within days. But that was it for R-Series Valiants. So the many disappointed would-be buyers had to cool their heels for a couple of months while Chrysler Australia organised an expedited launch of the S Series.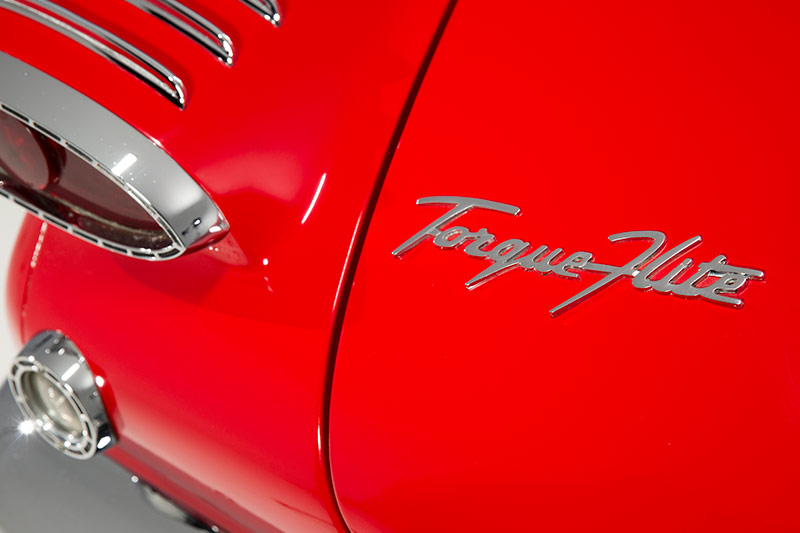 Disappointingly to many, where the 'R' was confidently extrovert, its replacement was a distinctly blander car. The more restrained style of the 'S' looked like a Chrysler apology for being a bit too bold with the 'R'. While the sculptured sheetmetal pretty well carried over, the flashy 'spare-wheel cover' had disappeared, along with items like the 'sporty' floorshift. Yep, the revised manual Valiant featured a boring 'three-on-the-tree' set-up like its staid competitors. Valiant fanciers drew some consolation, however, from the fact that the 'S' was still powered by the mighty Slant Six motor.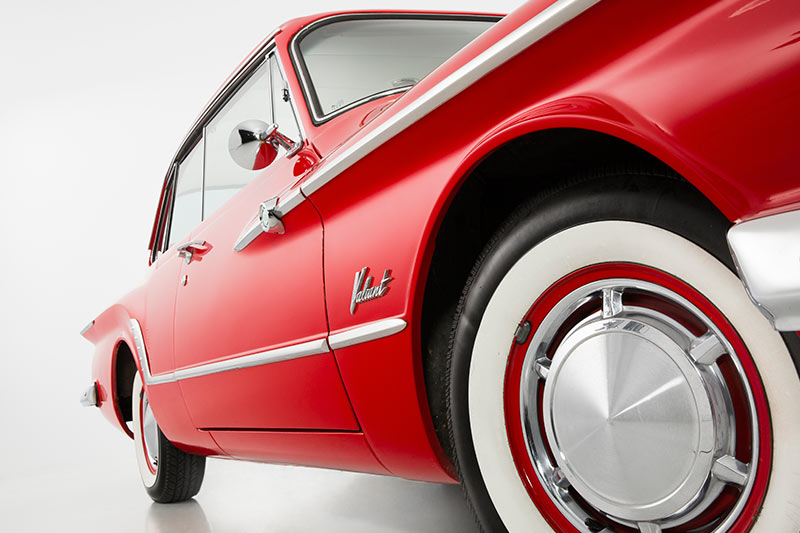 Geoff took the reverse route to discovering the R Series. "I can recall as a 13-year-old seeing my first new S-Series Valiant," he said. "I thought it was the coolest thing on the road. It wasn't until many years later that I discovered that the R-Series existed. I'd never seen one until then."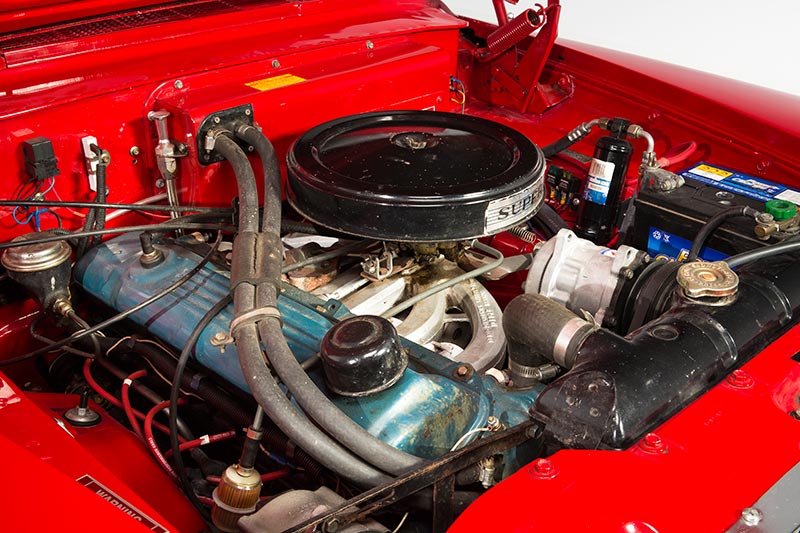 Decades later another gap in Geoff's Valiant knowledge was revealed when he and his wife Allison were attending a national Valiant owners rally in Adelaide, in their four-door R-Series. There he spotted his first R-Series hardtop, a red one. "It was on display at a formal dinner," said Geoff, "and it belonged to a local Chrysler enthusiast, Geoff Chase. I hadn't even known they existed and was so taken by it, I decided there and then that one day I would own one."
Geoff's chance finally came in 2007 when one turned up for sale on the web – a partially stripped down project, it was located in Benton, Southern Illinois.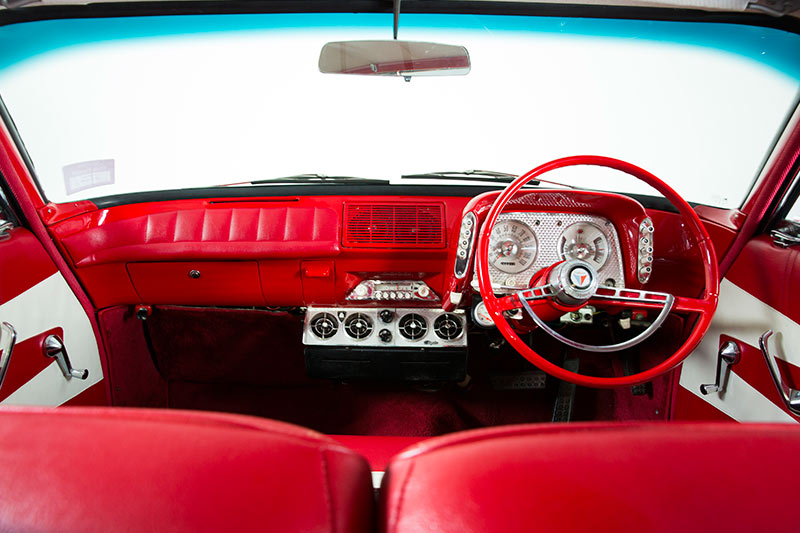 Under-dash AC was added during the rebuild
Countless man-hours and many dollars later it emerged as the beauty we pay tribute to in this feature.
Check the resto story below of the work Geoff and crew put in to bring about the transformation – suffice to say that it was a substantial restoration that included a right-hand-drive conversion. The engine, still a 225ci Slant Six, is actually a twin-barrel carb 260hp motor from a mid-70s US Chrysler. The transmission is a standard push-button 904 Torque Flite auto, driving a 3.23 rear axle. The brakes are the original drums which according to Geoff are fine if they're properly set up. An under-dash air-conditioner was added during the build.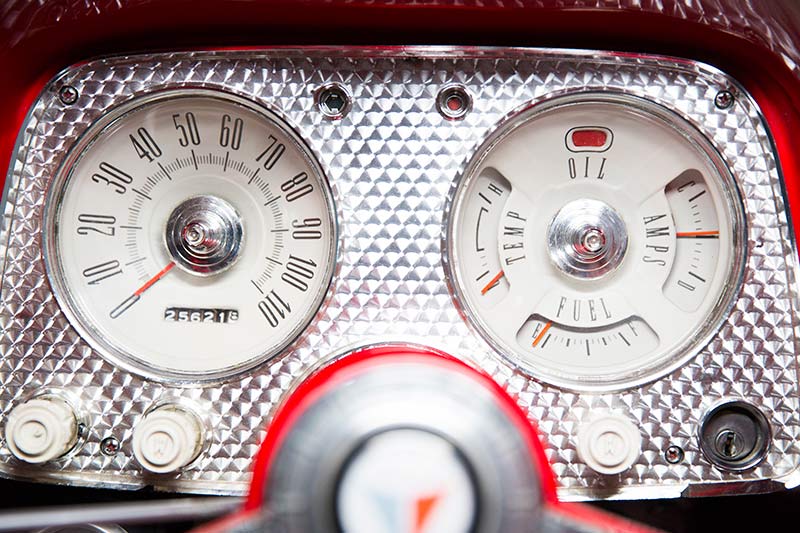 Geoff's verdict: "It's a great looking classic car that I can drive comfortably in today's traffic. I know I can get out there and I can stick with the traffic. I can cruise along the highways without worrying about it overheating or revving itself to death."
The fact that Geoff's R-Series hardtop is no trailer-princess was underlined when he mentioned having driven it across the Nullarbor to a national rally in Perth, in convoy with mates in another R-Series and an S-Series.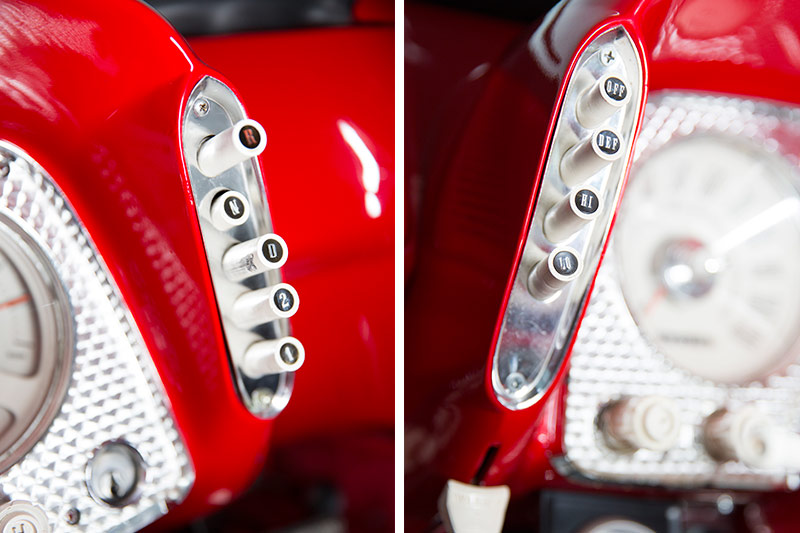 Push-button Torque Flites (left) were pretty cool
Asked if he had one piece of advice to readers taking on a long restoration project, Geoff said: "When you head to the garage to work on the car, have one specific task in mind, and stick to it – for example, finishing off assembling the windscreen wiper mechanism. But finish it. Over a period all these small tasks add up, and the job gets done."
GEOFF'S RESTO
The business of getting my own two-door R-Series got off to a challenging start in 2007. It took me about six weeks to find a car transporter willing to move it from Southern Illinois to California from where it would be shipped to Australia. They prefer dealing with drivable cars for obvious reasons. Not only was it not drivable, it was actually partially stripped down. It was a stalled restoration project that I had purchased from the son of the deceased owner.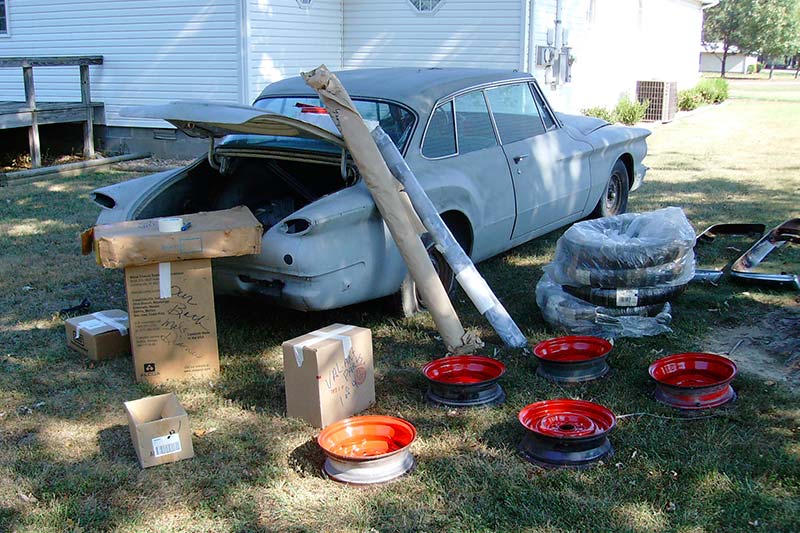 When it arrived there were no really nasty surprises. Mostly because, having bought it sight unseen, I had expected the worst. The floor was too rusty to be worth repairing and the rear quarter of one of the sills was also rusted. Apart from that the body was clean. We soon found a donor floor from a VC Valiant and got down to the arduous task of drilling all the spotwelds.
At that stage I decided to rebuild it as a right-hand-drive car because my wife hadn't really been comfortable perched near the centreline in the passenger seat in a previous left-hand-drive Valiant. The conversion task was made easier because all the required parts including the firewall were available through the club. The fact that a new headliner and bolts of trim material were included with the car was a big help with the complete interior refurbishing it needed.
The job was pretty much a family affair. My late-brother Bob and I stripped it down to the bare shell and set it up on the rotisserie. My son-in-law David then did the bodywork and paint, with my cousin Vic handling the welding.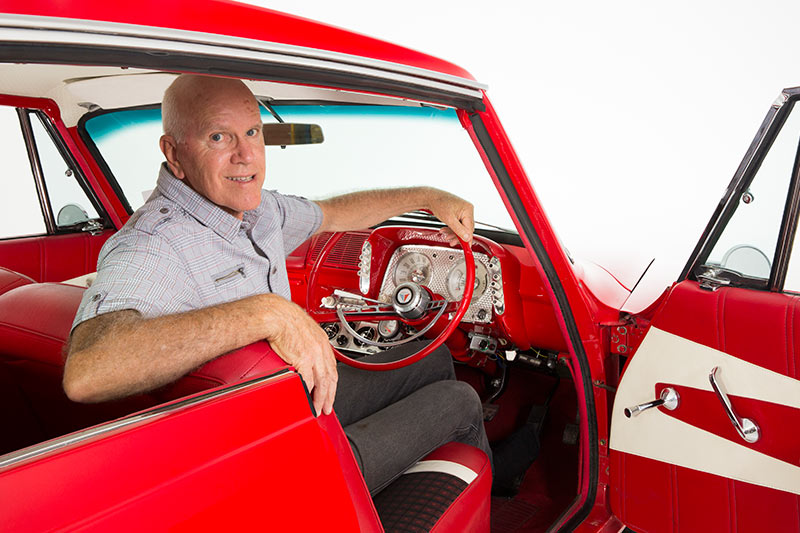 Club member Bob Lyall did most of the mechanical work, and another club member, Wayne, from Pauls Garage in Neerim South (Vic), rebuilt the motor.
Finally in 2011 I had the conversion signed off by an engineer, and got the roadworthy certificate. The job was done. My two-door R-Series was up and running.
SPECIFICATIONS
1962 Chrysler Valiant (four-door)
Engine: 3682cc (225ci) inline six, pushrod, 2-valve
Max power: 108kW (145hp) @ 4400rpm
Max torque: 291Nm (215lb-ft) @ 2400rpm
Transmission: 3-sp man (Opt – 3-sp Torque Flite auto)
Suspension: Unequal wishbones/torsion bars, tele shocks (Fr); Semi-elliptic leaves, tele shocks (Rr)
Kerb weight 1181kg
0-100km/h 11.2sec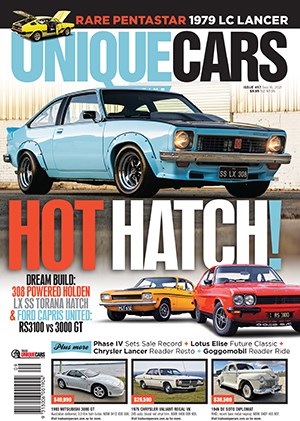 Subscribe to Unique Cars Magazine and save up to 42%
Australia's classic and muscle car bible. With stunning features, advice, market intelligence and hundreds of cars for sale.
Subscribe