Chrysler 300D vs 300 SRT8 Comparison
---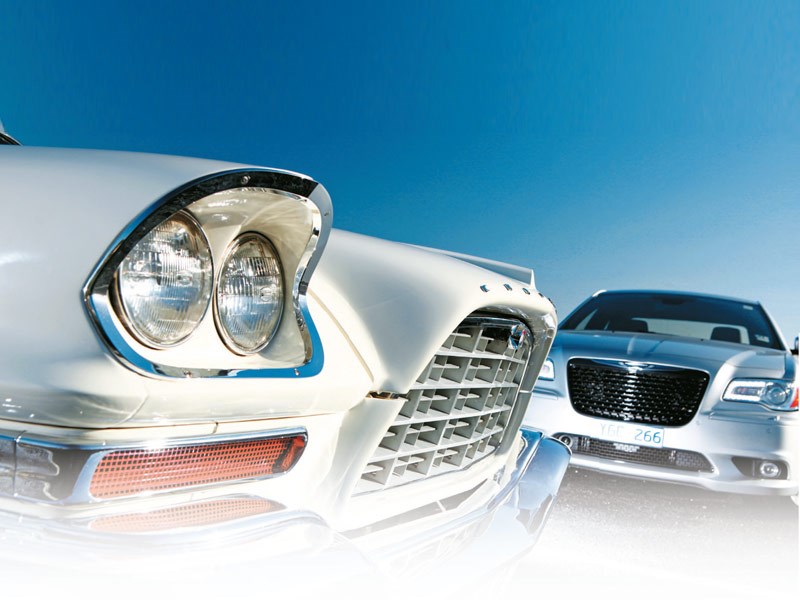 Chrysler 300D vs 300 SRT8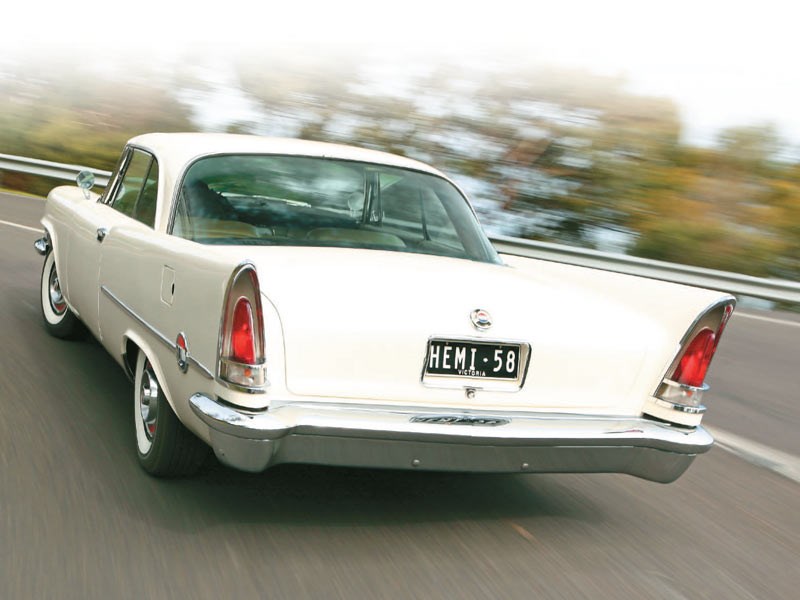 Chrysler 300D vs 300 SRT8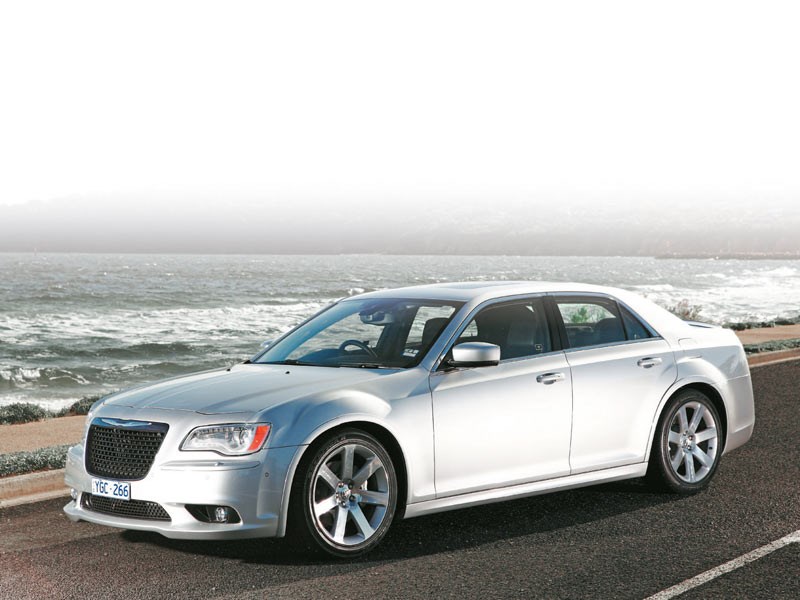 Chrysler 300D vs 300 SRT8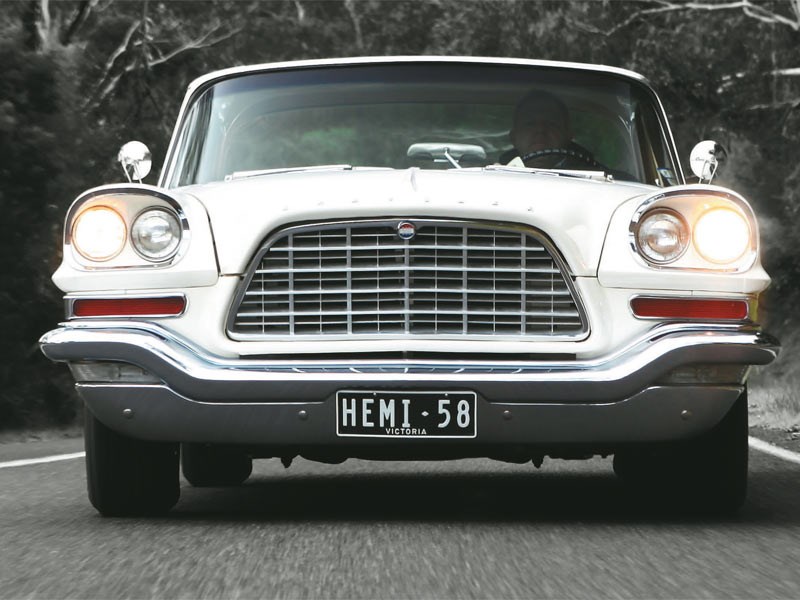 Chrysler 300D vs 300 SRT8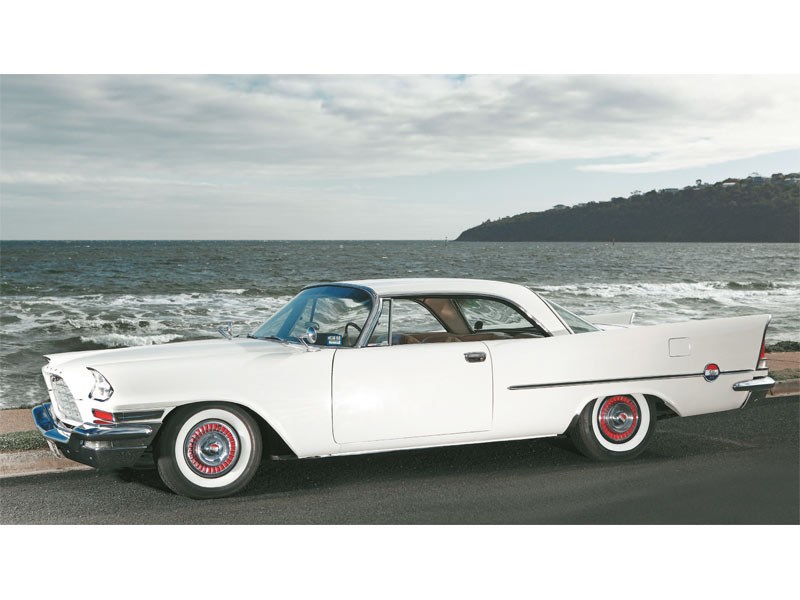 Chrysler 300D vs 300 SRT8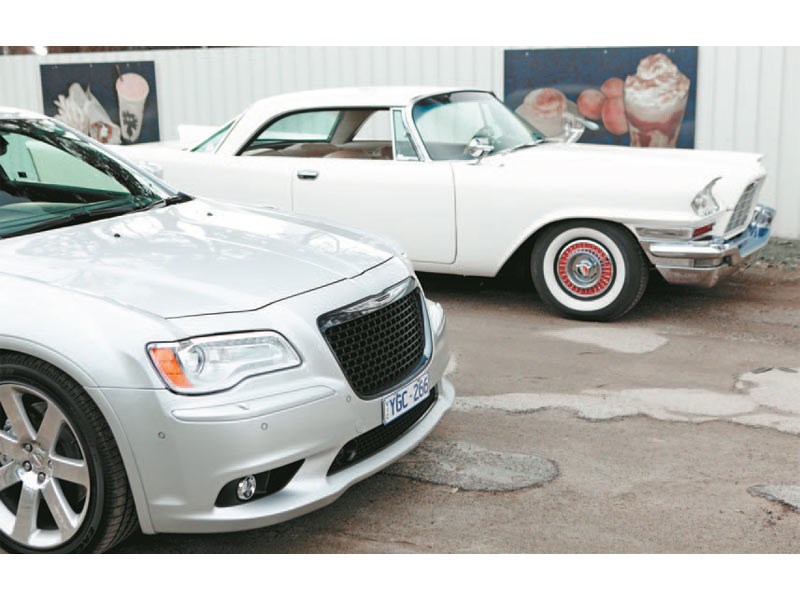 Chrysler 300D vs 300 SRT8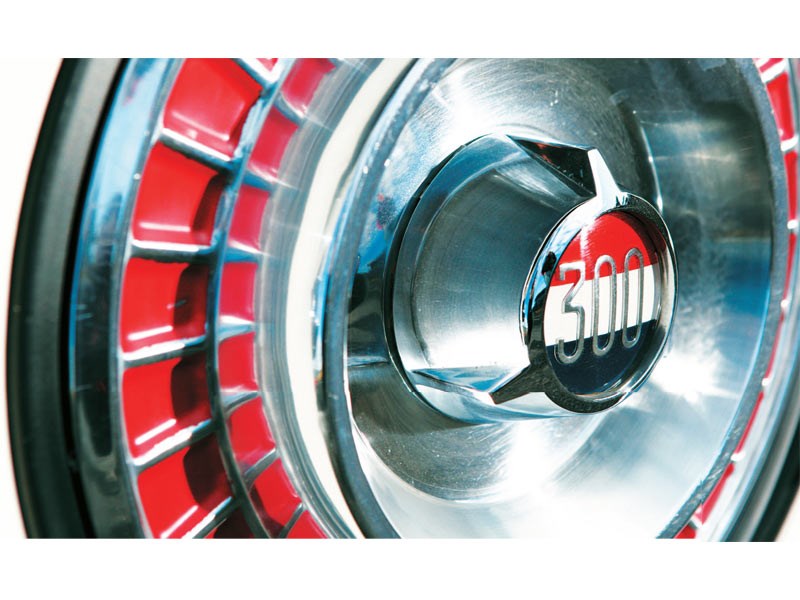 Chrysler 300D vs 300 SRT8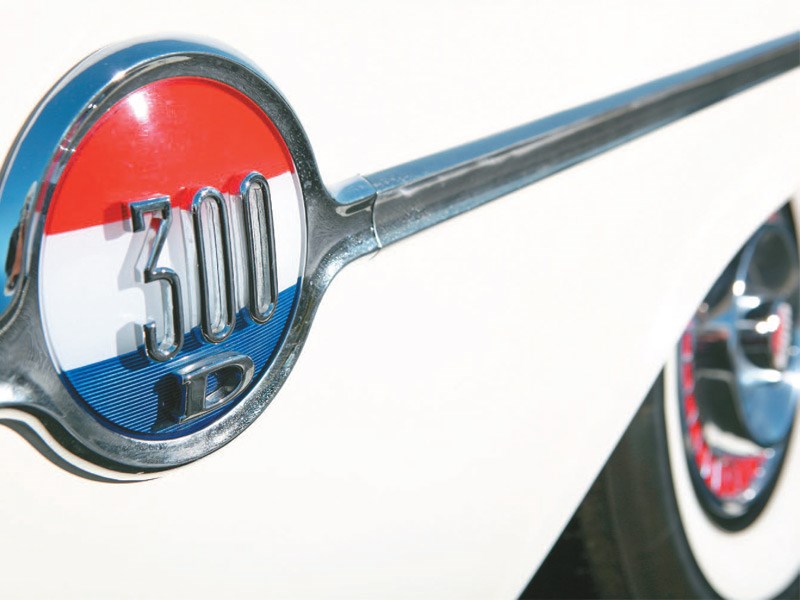 Chrysler 300D vs 300 SRT8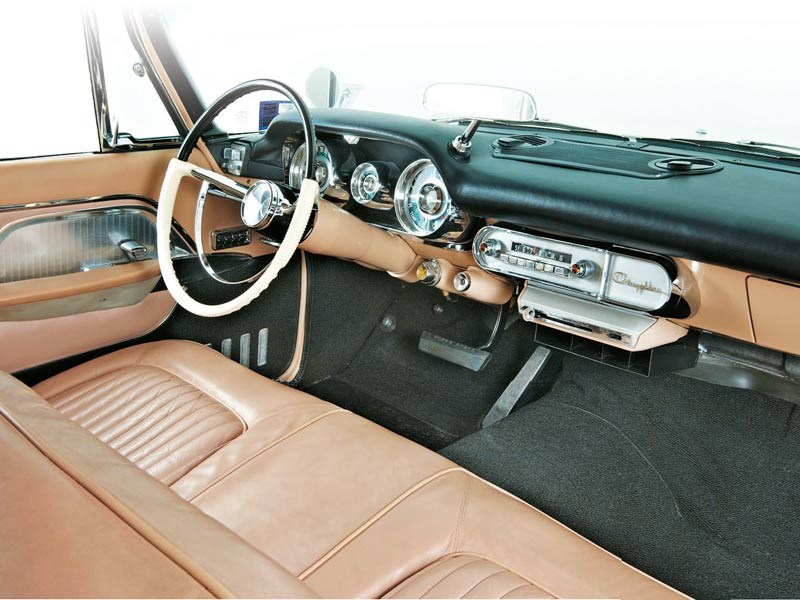 Chrysler 300D vs 300 SRT8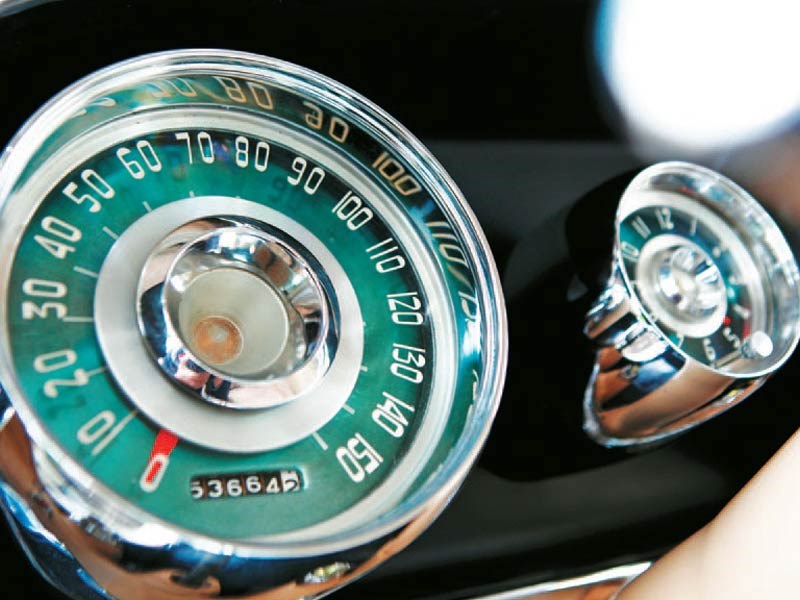 Chrysler 300D vs 300 SRT8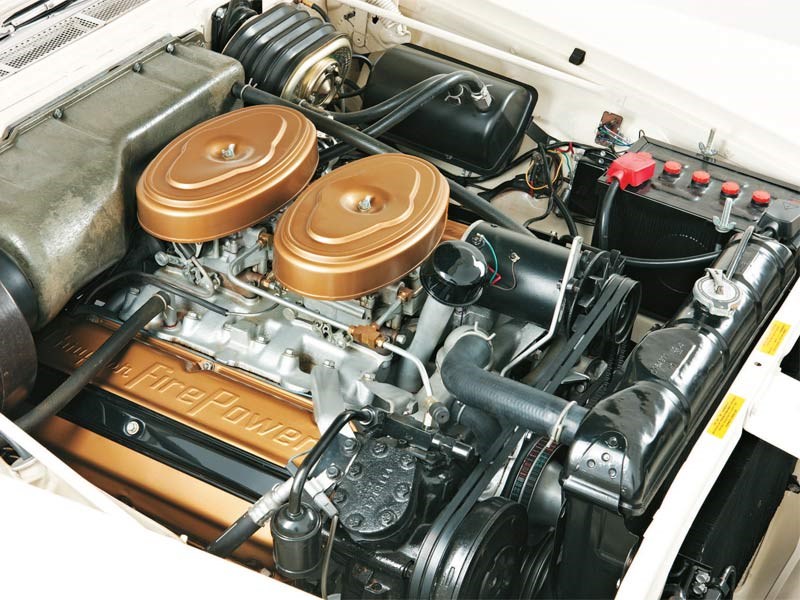 Chrysler 300D vs 300 SRT8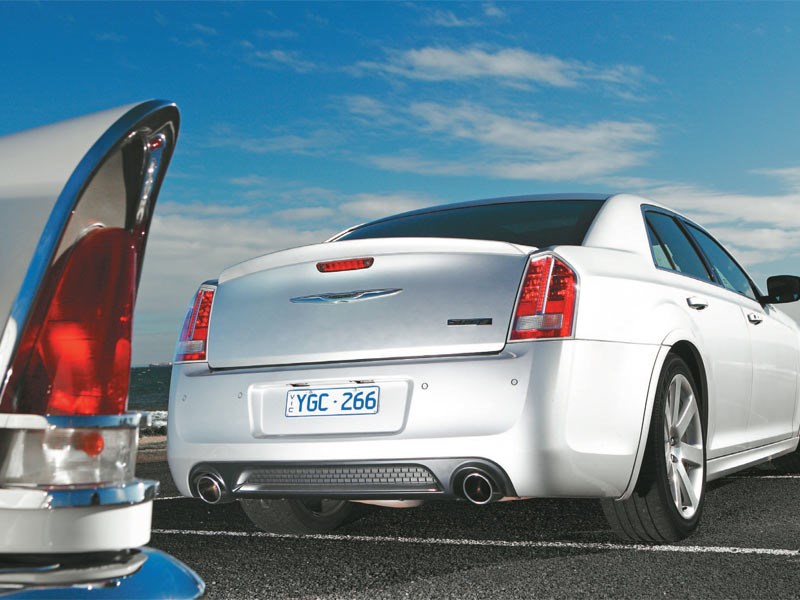 Chrysler 300D vs 300 SRT8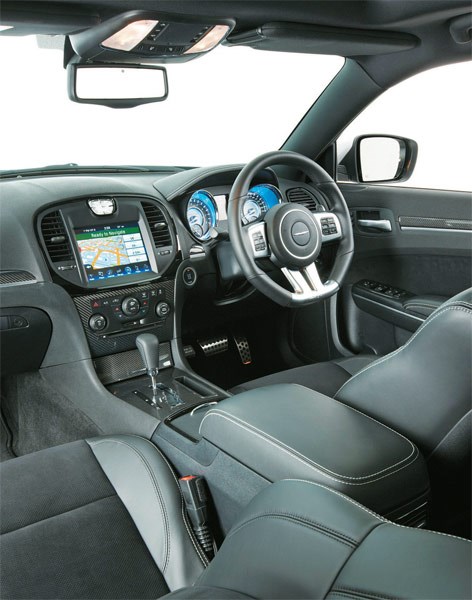 Chrysler 300D vs 300 SRT8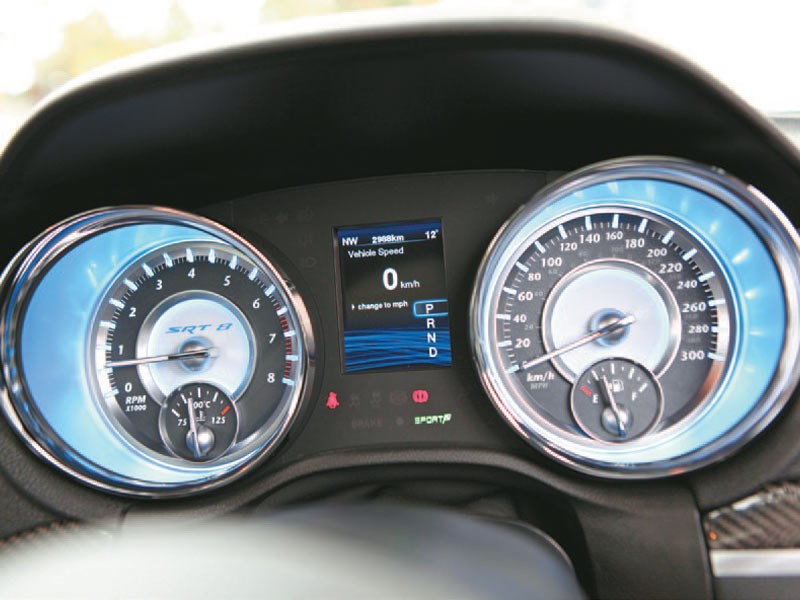 Chrysler 300D vs 300 SRT8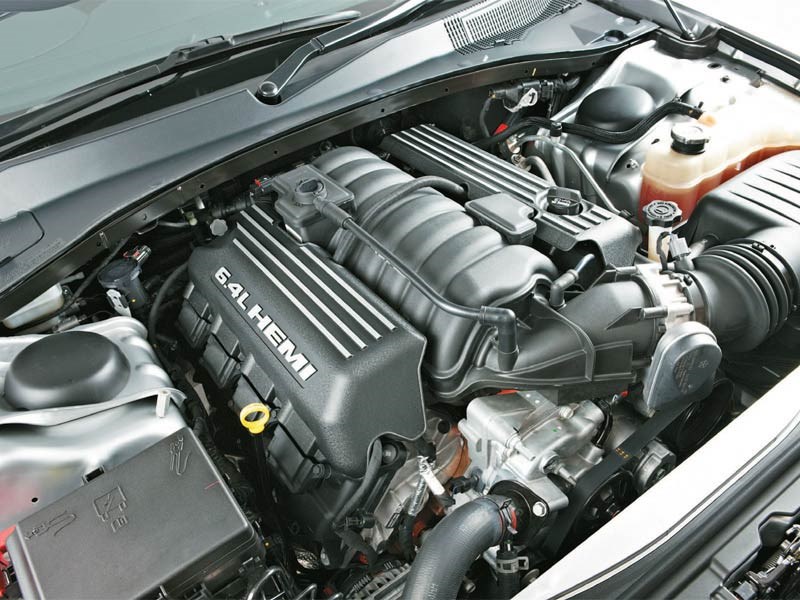 Chrysler 300D vs 300 SRT8

Chrysler's tough new 6.4-litre Hemi meets its maker
Chrysler 300D vs 300 SRT8
Chrysler's rich history in sports-luxury V8 bruisers started with the 300 in the '50s and lives on in today's smokin'-hot 300 SRT8.
There's something in the air at the moment, and it smells like the 1950s. Or perhaps the early-'60s. Quiffed hairdos, polka-dot dresses, horn-rimmed glasses, pointed shoes, vinyl records, Danish  sideboards, elaborate wallpaper, Mad Men – the world has gone 'vintage' and it's fantastic. The beauty of cherry-picking bits from the past, though, is that you can leave the junk behind. There's not a whole lot of romance in lard sandwiches, boiled meat, or valve grinds…
One of the greatest things about the '50s, especially in hindsight, is American excess, and the incredible scale of its car industry during the post-war boom. And sitting right at the top of that oversized, bedazzled automotive tree is the Chrysler 300. During its 1955 to early-'60s heyday, it was America's most powerful production car, but it was also beautiful and rare. And of the prized pre-'59 Hemi-engined 300s, they don't get any rarer than this 1958 300D. Only 618 hardtops were built that year, and less than 20 percent are said to survive. But we have one right here, in Australia, and we're allowed to drive it!
Part of the reason for celebrating the original Chrysler 300 in all its gloriousness is the silver sedan sitting next to it – the brand-spanking-new Chrysler 300 SRT8. No matter what your opinions about new cars, or the new-generation 300, there's a lot to like about a car in 2012 that remains steadfastly rear-wheel drive, is comfortable in its own five-plus-metre-long skin, and doggedly adheres to the old saying "there's no substitute for cubic inches". Unlike GM's depressing Impala and Ford's flavourless Taurus, the 300 is new-school without forgetting the old-school.
Fanging around inner-city suburbs, the new SRT8 feels every inch its size and really stands apart from the small-medium crowd it's sharing road space with. But parked next to the fin-tastic 300D, the SRT8 is definitely put in its place! At 5088mm long and 1885mm wide, the SRT8 is a big car, but not in the 300D's context.
Virgil Exner's lavishly finned 300C/D/E extends all the way to 5593mm, sits on an enormous 3200mm wheelbase, and needs at least 2022mm of garage-door width to slot its well-proportioned booty inside.
Slide aboard the 300D, though, and it doesn't feel anywhere near that big. Considering the length of the car, the cabin is actually quite compact, and from the driver's seat you can see both the  headlight hoods and the tailfin spears. Vision is tremendous, though I wouldn't want to try squeezing it into a parking station!
In contrast, you sit low and cosy inside the SRT8, with not a single piece of bodywork visible, safe in the knowledge it has umpteen parking sensors and a rear-vision camera. It's how they do things these days.
Fire-up the 300D and as soon as you hear that Hemi V8 rumble, you know it means business. It's smooth, but has a subversive undertone of seriousness that is begging to be explored, so I twist the dash-mounted handbrake off and press 'D' on the push-button auto. The 300D's brake pedal is one of the widest I've ever seen, and the accelerator is equally vast in its length of travel. But it only takes a moderate amount of right-foot flex to tap into the 392ci Hemi V8's huge torque reserves.
This is a highly tuned engine – 10.0:1 compression, 'high-output' camshaft, and dual four-barrel carburettors – and even though max torque of 589Nm doesn't arrive until 3600rpm, it doesn't need revs to get 1925kg of American beauty moving.
Earlier on, I'd been following owner Sean Morgan in the 300D up the Mornington Peninsula's notoriously steep Arthur's Seat, and it was almost like the old car was providing the soundtrack for the new one. Exiting the tight hairpins, Sean was nailing the throttle, kicking the 300D right back to first and letting it wind out in one glorious, increasingly hard-edged V8 crescendo.
I had kick the SRT8 down a few gears, too, to stay on his tail, but its subtle rumble was completely drowned out by the older car's exhaust blare. It sounds like a road-going race engine.
Sitting in the 300D's driver's seat, it's my turn for some Hemi V8 action. I give it a big dose of right pedal and it surges forward like a caged animal wanting to be let free. Because I'm about an inch from completely flat, the 300D stays in top gear, but the rate of acceleration is magnificent.
From 30mph, it gathers speed in one long, effortless lunge, the Hemi's wall of V8 thunder growing more strident the faster it goes. I back off at just under 100mph – in a 1958 car! – yet the 300D hasn't even raised a sweat. For a 54-year-old car, its performance is astounding. And the soundtrack – an all-encompassing V8 elixir that surrounds you, swelling from under the car and engulfing you in wonderful noise. I've never experienced a V8 like it.
Next the 300 SRT8. The 300D might be a quick car, but the new SRT8 is seriously fast. Its pushrod V8 has been bumped up from 6.1 litres to 6.4 in its latest incarnation and the result is 347kW (465hp) and a thumping 631Nm.
Chrysler claims the new SRT V8 is 6424cc in size, which equates to exactly 392 cubic inches – the same size as the 300D's (and the 300C before it)! – though calculate the capacity from the bore and stroke yourself and it's more like 6410cc. Whatever. The new V8 has so much stonk that even tied to a tall-geared five-speed auto (an eight-speed is coming in 2013) and with ESP on, the SRT8 will spin its wheels and slide its back-end if you jab the throttle.
You can actually record standing-start acceleration yourself on the SRT8's trick centre touchscreen (as well as g-force readings and a whole bunch of other nerdy data stuff), but at Sydney Dragway the  other week, we clocked 4.83sec to 100km/h and a 12.94sec standing quarter – both of which are BMW M-car/Benz AMG territory. Yet this uber-Chrysler with the lot costs just $66,000.
And the stuff you get in it – full-length sunroof, heated and cooled leather/alcantara front seats, a heated steering wheel, even a heated back seat – is unheard of at the price.
Arguably more tempting, though, is the exhaust howl during full acceleration, and the ignition-cut 'braap' on upshifts. What you don't get in the 300 SRT8 is Commodore-rivalling rear-seat acreage – merely a two-person sculpted bench with a jail-term centre position – but then you should try the back seat in the 300D. It's comfy, especially the supple tan leather, and delivers a great view, but you need to sit legs-splayed to fit behind the split-bench front, in this case with optional six-way electric control.
In fact, the 300D's options list almost reads like a modern car – 'Auto-Pilot' cruise control, air-con, power aerial, remote-control rear-view mirror, rear-window demister, power windows, power seat, limited-slip diff, sports exhaust system. And there's another modern-esque thing about the 300D – how it steers and handles. This is no antiquated period piece.  It's seriously capable!
Powering through a twisting, hilly 100km/h section heading back to our Dromana Drive-In base, the 300D hugs the road like I never expected, or would've believed. Riding on delightfully period 235/75R14 Coker Classics, the D's outright grip isn't huge, but it feels broad and planted on the road, and its steering actually has some weighing – at least as much as the new SRT8's – and its quite direct for a powered recirculating-ball set-up. The two-tone steering wheel has thumb rests just where the white section becomes black, and the rim thickness totally suits the car's size and feel.
In its day, the 300D would've been deeply impressive to drive, and even with a claimed 380hp gross (283kW), the Hemi's grunt feels totally suited to the 300D's dynamics, if not its brakes after several runs up and down Arthur's Seat!
You'd hope the new 300 SRT8 was in a totally different league, and it is. It's so effortlessly rapid that most people will never be brave enough to tap into everything this muscle sedan is capable of. It's a softer, more refined car than the previous SRT8 was, and all the better for it, and if you really want to get stuck into it, there's a chequered-flag 'Sport' button in the centre screen that firms the dampers and makes the transmission more alert. And it works. The SRT8 will never handle like a BMW M5, but for what it is, it's incredibly accomplished.
But most surprisingly of all is its brakes – they're superb, even on a racetrack, with massive vented discs and four-piston Brembo calipers. All you can say about the 300D's power drums is that they're less crap than expected… But the car itself is far beyond anything I'd ever dreamed.
Late-'50s cars are all about style and bugger the rest, right? Absolutely not! The 300D is such a deserving performance car legend that it's no wonder Chrysler is milking its heritage for everything it's worth. And the 300 SRT8? Great car, full of character, and one that can only get better in black with charcoal 20s and a Mopar sports exhaust.
Unlike the 300D in its time, the SRT8 is relatively affordable, but that doesn't make it any less special.
C-300 (1955)
Essentially an homologation special for Chrysler's motorsport pursuits, the original 300 blended an Imperial front clip with a New Yorker hardtop mid-section, Windsor rear quarters, and fairly minimal ornamentation. But under the bonnet rumbled an almighty 300hp (224kW) 331 cubic-inch (5.4-litre) 'Firepower' Hemi V8 with twin four-barrel carburettors, a race-profiled camshaft and solid valve lifters. Tied to a non-sporting two-speed Powerflite auto, the C-300 blitzed the Flying Mile at Daytona Beach, reaching 127.58mph (205km/h). Only three colours were offered (red, white and black – all with tan interiors).
300B (1956)
Virtually the same car with better-integrated rear fins and a substantially more powerful 354ci (5.8-litre) Hemi V8 producing either 340hp (254kW) or 355hp (265kW), the 300B was clocked at a record 139.373mph (224km/h) at Daytona Beach. A three-speed manual became available, as did a trouble-prone 'Highway Hi-Fi' under-dash record player. The standard auto became a three-speed late in the year.

300C (1957)
Completely new, jawdropping styling heralded the iconic 300C, backed by an even larger 392ci (6.4-litre) Hemi V8 producing 375hp (280kW). A convertible version was offered for the first time. Of the 2251 produced (1787 coupes, 484 convertibles), only 18 were equipped with an uprated 390hp (291kW) engine.

300D (1958)
For the Firepower Hemi V8's swansong, Chrysler upped the standard 392's power to 380hp (283kW), and fitted the 390hp (291kW) version with Bendix 'Electrojector' fuel injection instead of twin four-barrel carbies. At the Bonneville salt flats, a 300D reached a phenomenal 156.387mph (252km/h), but sales fell flat in a market downturn. Only 618 coupes and 191 convertibles left showrooms.

300E (1959)
Despite the introduction of a new 413ci (6.8-litre) 'Golden Lion' wedge-head V8 in the 300E's gorgeous carry-over body, sales dropped even further in '59 (522 coupes, 125 convertibles). The new-generation V8 produced the same power as the old 392 Hemi (380hp), but torque increased from 589Nm to 610Nm.

300F (1960)
All-new styling and up-to-date monocoque construction heralded the 300F, whose standard 413ci V8 produced 375hp (280kW) and a stump-pulling 671Nm, thanks to a clever new 'cross-ram' intake manifold set-up. The higher-revving 'short-ram' 400hp (294kW) version lost some torque (630Nm), but featured a Pont-a-Mousson four-speed manual gearbox from the Facel Vega – a Chrysler-powered French exotic – which helped the 300F fill the top six places at the 1960 Daytona Flying Mile. The 300F's interior featured a full-length centre console and four bucket seats, the front pair swivelling. A large, Valiant R-series-style faux spare wheel cover adorned the bootlid.
300G (1961)
Chrysler inverted the front grille, slanted the headlights and smoothed-over the bootlid for the 300G. The taillights moved from the fins to horizontal units above the bumper. Engines carried over unchanged, but the expensive French four-speed manual was replaced by a three-speed Chrysler racing gearbox for the 400hp V8, marked 'option code 281'. The 300G signified the end of the stand-alone 'letter-series' 300s, as well as Virgil Exner's glorious tail fins.

300H (1962)
The most obvious change was the removal of the 300G's fins, creating the otherwise near-identical 'plucked chicken' 300H. And this time the H spawned offspring – the 300 'sport series', consisting of twoand four-door hardtops and a convertible, with smaller V8s. Indeed, many of the 300H's features could be optioned onto regular 300s, reducing its exclusivity. Power of the 413ci V8 was up slightly to either 380hp (283kW) or 405hp (302kW), and combined with a 114kg weight drop, the 300H was quick. But it didn't sell (435 coupes, 135 convertibles).
300J (1963)
With the convertible shelved, the 300J hardtop was the only letter-series model for '63. It would also be the last letter-series 300 styled by Virgil Exner's design team, complete with a weird rounded-square steering wheel. The 300J still went like the clappers, thanks to an uprated 390hp (291kW) 413 V8 being the base-line engine, but it was heavily overshadowed by the less-expensive regular 300 series. Only 400 hardtop 300Js were built.
300K (1964)
Thanks to a price drop from $5260 to $4056, the 300K became the best-selling 'letterseries' 300 of all – 3022 coupes and 625 of the re-introduced convertible. But it was also heavily decontented. Leather was gone, and the base V8 was now a 360hp (268kW) 413ci V8 with a single four-barrel carburettor, shared with the regular 300 series (though you could still order a 390hp 300K with twin four-barrel carbies, cross-ram induction and a four-speed manual 'box).

300L (1965)
Styled by new design chief Elwood Engel's team, the 'linear-look' 300L was the last letter-series 300. The cross-ram 413ci V8 was gone, leaving only the single-carby 360hp (268kW) version, though you could still option a no-cost four-speed manual with complementary tachometer. Disappointingly, you needed to pay extra for heavy-duty suspension and brakes. About the only thing exclusive to the 300L was its badge.

300 Hurst (1970)
Not a traditional letter-series 300 in name, but definitely one in spirit. Modified with input from Hurst Performance, the limitededition 300 Hurst (501 were produced) ran a 375hp (280kW) 440 cubic-inch (7.2-litre) 'TNT' V8 tied to a three-speed automatic. It featured a fibreglass bonnet and boot (with built-in spoiler), and the leather interior from an Imperial. After 1971, even the regular 300s were discontinued.

300 (1979)
Quite an impressive car for its time, but proof of just how ugly the 1970s became in America. This 'limited-edition' 300 (they built 5500!) was basically a Cordoba hardtop laden with tinsel, lumped with a 195hp (145kW) 360ci (5.9-litre) V8 that somehow out-performed its rivals. It was the first two-door 300 that wasn't a true hardtop, more a landau with solid B-pillars and 'opera' rear windows.
FAST FACTS
1958 Chrysler 300D
Engine: 6425cc V8, OHV, 16v, twin four-barrel carburettors
Power: 283kW @ 5200rpm
Torque: 589Nm @ 3600rpm
Weight: 1925kg
Gearbox: 3-speed automatic
0-97KM/H: 8.4sec*
0-400M: 16.0sec @ 137km/h*
Value: $170,000
* Road & Track magazine

FAST FACTS
2012 Chrysler 300 SRT8
Engine: 6424cc V8, OHV, 16v,
Power: 347kW @ 6100rpm
Torque: 631Nm @ 4150rpm
Weight: 1983kg
Gearbox: 5-speed automatic
0-100KM/H: 4.8sec*
0-400M: 12.9sec @ 180km/h*
Price: $66,000
* MOTOR magazine

> Click here to watch the the video
Unique Cars magazine Value Guides
Sell your car for free right here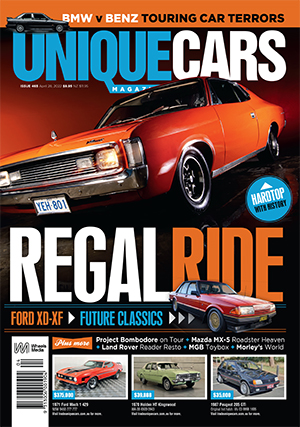 SUBSCRIBE TO UNIQUE CARS MAGAZINE
Get your monthly fix of news, reviews and stories on the greatest cars and minds in the automotive world.
Subscribe