Mark Donohue Porsche 911 RSR IROC review
---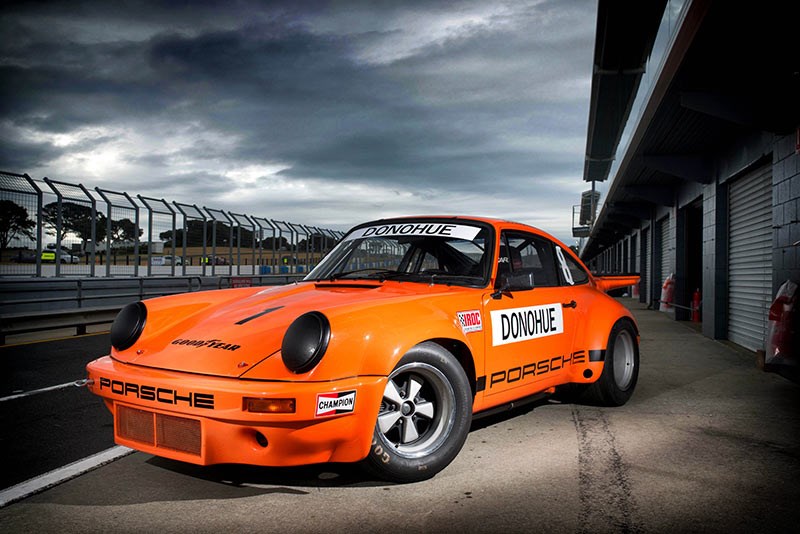 Donohue Porsche 911 RSR IROC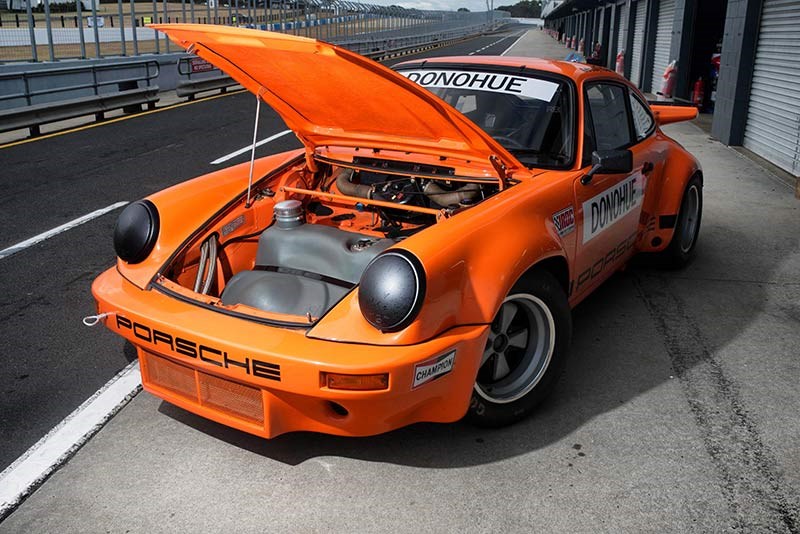 In race spec, the RSR packed a 110-litre fuel tank up front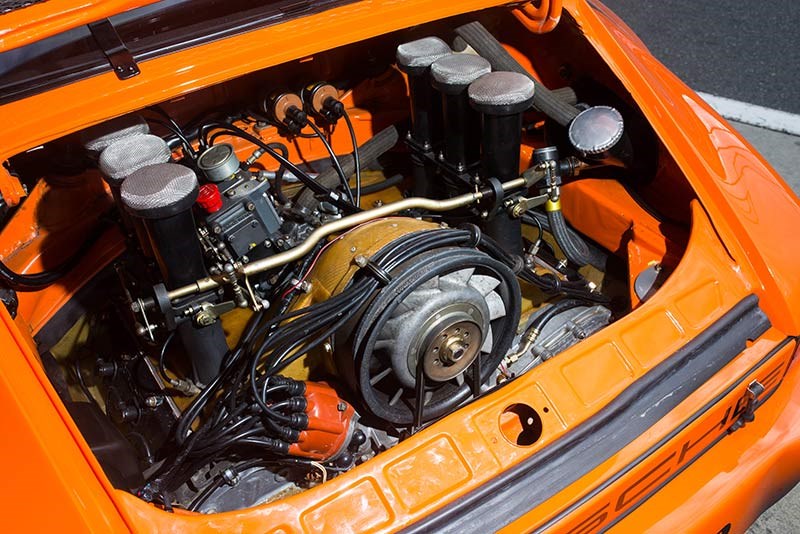 RSR IROC flat-six ran a 10.5:1 compression ratio and redlined at 8000rpm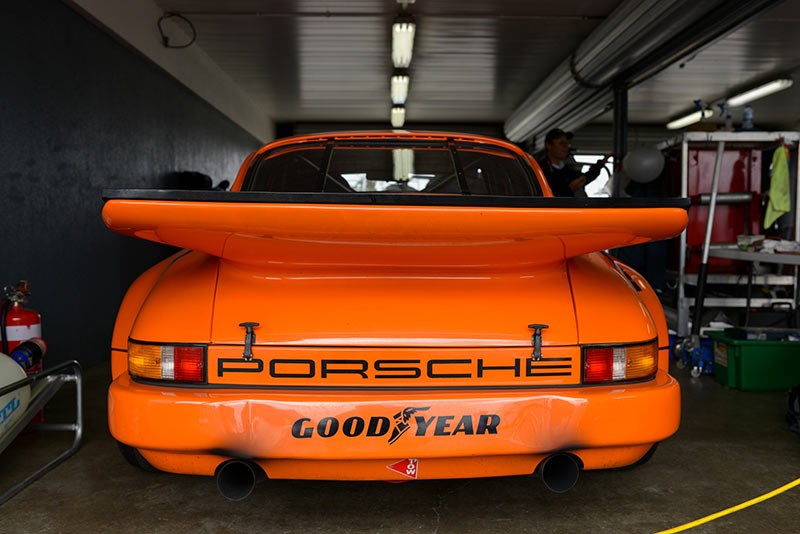 Donohue Porsche 911 RSR IROC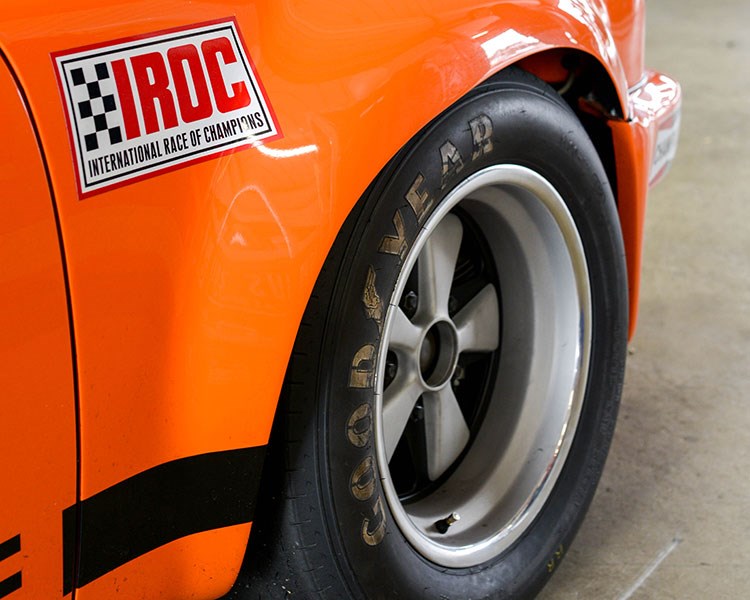 Donohue Porsche 911 RSR IROC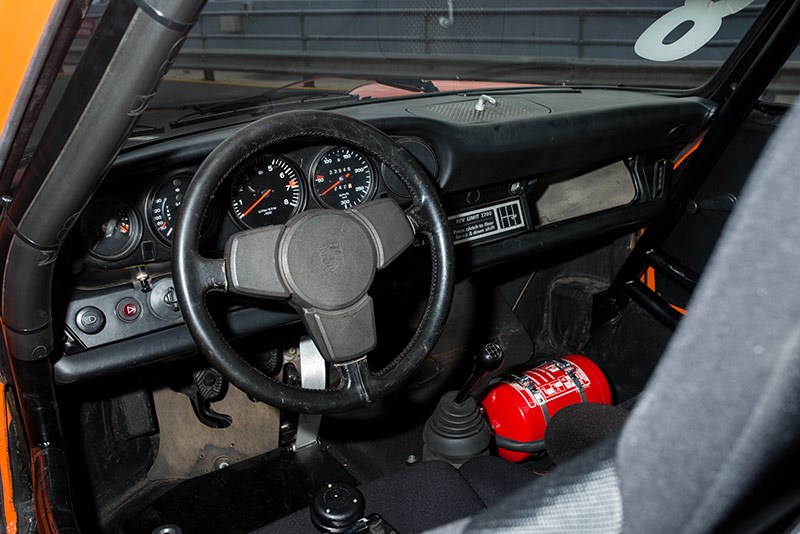 Donohue Porsche 911 RSR IROC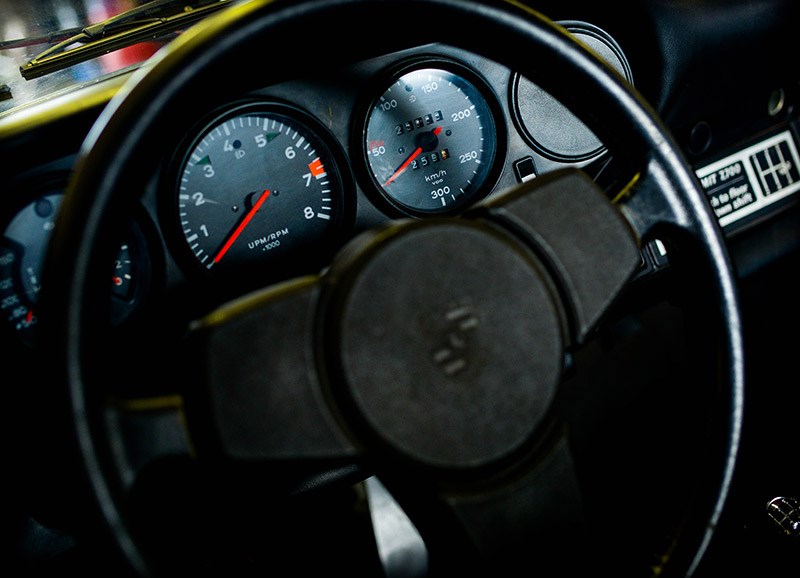 Redline in this case denotes torque peak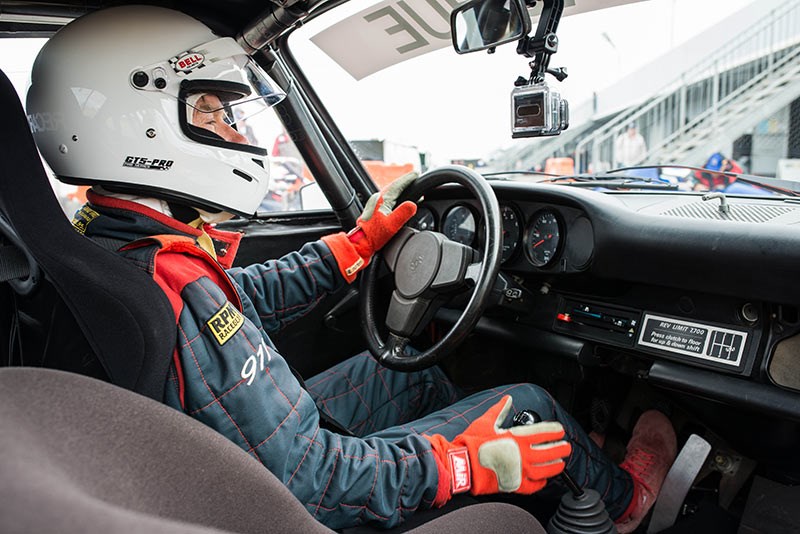 The only 'alteration' from formula the IROC regs allowed was driver's seat adjustment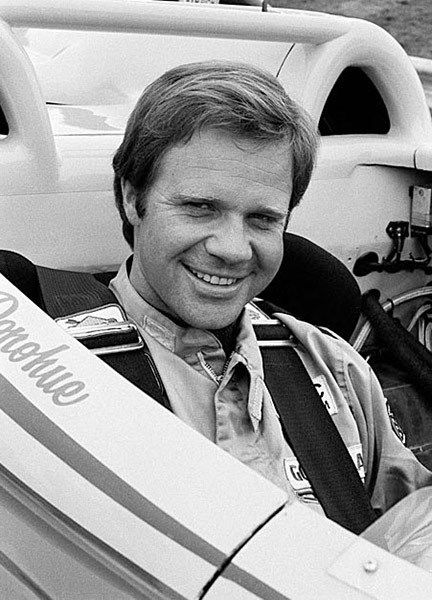 The late, great, Mark Donohue

The late, great Mark Donohue drove his last race and scored the final victory of his illustrious career in this 1974 Porsche IROC RSR.
Mark Donohue Porsche 911 RSR IROC
RIDING WITH THE KING
Back in 1974 when this Porsche was new, Mark Donohue was at the zenith of his career.
He was the reigning Can-Am Champion in the fearsome, 820kW, 12-cylinder Porsche 917-30 he helped develop, had won the Indianapolis 500 in 1972 and had two Trans-Am Championships and a 24 Hours of Daytona victory on his extraordinary CV.
But perhaps more relevant was his racing development work on the Porsche Carrera RSR that evolved into the world's most successful GT car over the following decade.
Donohue had first come to grips with a prototype in late 1972 during down-time at Paul Ricard circuit in the south of France while testing the then-new 917-30 Can-Am Porsche. Factory race engineers, already in awe of his development input on their 12-cylinder sports cars, willingly acted on his advice.
At around the same time, Donohue's boss Roger Penske was toying with an idea to put some of the world's best drivers into identical racing cars for a series called the International Race of Champions. On Donohue's recommendation, Penske approached the Porsche factory to build 15 identical 911 Carreras.
Porsche at that stage had just announced the new Carrera RS 3.0 as the even more potent roadgoing successor to the legendary Carrera RS 2.7, but was developing the RSR 3.0 racing version, so the project fell nicely into its lap.
The 15 unique and identical IROC RSRs built for Penske were a combination of RS and RSR components. Their fat bodywork was based on that of the road-going RS 3.0, covering regular bolt-on nine-inch front and 11-inch rear Fuchs forged wheels, but a larger, all-fibreglass whale-tail replaced the pert and smaller duck-tail fitted at the factory. A stark no-frills interior, with simple plastic pull handles for the doors and deleted door cappings and glovebox lids to save weight, were similar to the RSR.
The 3.0 litre naturally aspirated engines of the IROC cars were tuned to nearly RSR spec and developed 235kW, compared to the 172kW of the basic RS 3.0 and the 250kW-plus produced by racing RSRs, while the gearboxes were Type 915 Porsche five-speeds with spaced ratios, rather than the close-ratio cogs employed on the racing versions.
Packaged with massive four-piston finned aluminium brakes from the 917 Can-Am sports car, coil-over suspension rather than the torsion bars used on roadgoing 911s and weighing just 950kg, they were weapons worthy of the combatants. And what combatants!
With a million dollars in prize-money up for grabs, there was no shortage of quality participants - and big egos - on the line. Twelve drivers – Bobby Allison, Emerson Fittipaldi, George Follmer, A.J. Foyt, Denny Hulme, Gordon Johncock, Roger McCluskey, David Pearson, Richard Petty, Peter Revson, Bobby Unser and of course, Mark Donohue – all of them major title-holders at the time Cars for each of the four rounds staged at major US racing circuits were selected by a pre-race driver ballot and to jazz the whole show up, the Porsches were painted in bright colours, both for easy driver identification and to make the series more appealing to fans during the advent of colour TV.
The Continental Orange IROC RSR (chassis 460.0090) is a real crowd-magnet, thanks to its simple, classic Porsche lines, its great colour and doubtlessly the large 'DONOHUE' decal on each door. And without its token hot-dog mufflers, it sounds awesome!
The car's value is ever-present. A fully-restored IROC RSR (chassis 460.0100) raced in the series by Emerson Fittipaldi, sold a couple of years ago for US $875,000, but would attract a seven-figure sum now. It might just be the ultimate 911.
It's hard to say what it must have felt like when Donohue drew it for the fourth and final round of the IROC series at Daytona in late 1974, as a succession of owners and drivers over the subsequent 40 years have all left their mark.
Classic Porsche expert Peter Bowen of Porsche Centre Melbourne has done his best to return 460.0090 as close as possible to its original 1974 spec since Dutton Garage partners George Nakas, Jeff Dutton and Gavin Fernandez, purchased the IROC 911 in the US last year.
After a worldwide search by Bowen over many months, its engine is now in the correct, original, specs that Donohue enjoyed, while the coil-over suspension is back in race trim. However the massively powerful and expensive 917 four-pot brakes retain their incredible bite.
Donohue only raced this 911 once, in his 'retirement' race at Daytona. He had won the first two IROC races in other RSRs, but had been beaten by former Penske teammate George Follmer in the third. He wanted to win the final round at Daytona 'real bad', as he recounted in his biography.
"The race was very, very important to me," he wrote. "I didn't care about the show. The race was going to be my last and I wanted to go out with the best performance I could put on. And I needed the $41,000 the winner would get.
"I don't think I've ever tried so hard to qualify on the pole. It wasn't necessary to be on the pole to win the race, but I had decided ahead of time that I was going to do it. It was a real 'white knuckle' deal."
He duly qualified one second faster than anyone else and knowing that the leader in any one-make series is always at a disadvantage, dropped back to third or fourth after the race started, as eager rivals drafted on by.
But after five laps, he and his racing nemesis, George Follmer, in the bright yellow RSR, were ahead of the pack.
Rather than wait for the final lap to try slipstreaming past Follmer, Donohue applied his 'best performance' mindset and decided to jump his arch rival, attempting to pull away. But once in the lead, he couldn't shake the dogged Follmer. Instead Donohue forced him into a mistake, suckering him too deep into a corner and grinning as he glimpsed Follmer's RSR pirouetting in his mirrors.
On the final lap, the flag marshals held up a huge banner that said 'Goodbye Mark, we'll miss you".
"I started getting kind of emotional about it then," Donohue recalled.

SPECIFICATIONS
Porsche 911 RSR IROC
Engine: 2994cc flat six, air-cooled
Transmission: Five-speed manual

Power: 235kW @ 8000 rpm

Torque: 314Nm @ 6500 rpm

Weight: 950kg
Top Speed: 250km/h
Unique Cars magazine Value Guides
Sell your car for free right here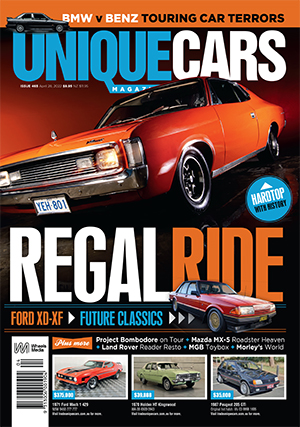 SUBSCRIBE TO UNIQUE CARS MAGAZINE
Get your monthly fix of news, reviews and stories on the greatest cars and minds in the automotive world.
Subscribe