1966 Mazda 1000 Coupe
---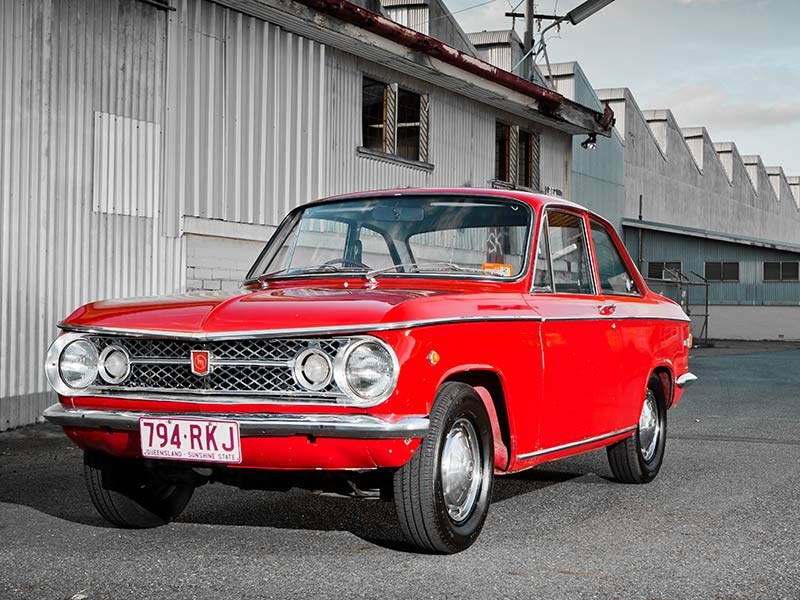 Mazda 1000 Coupe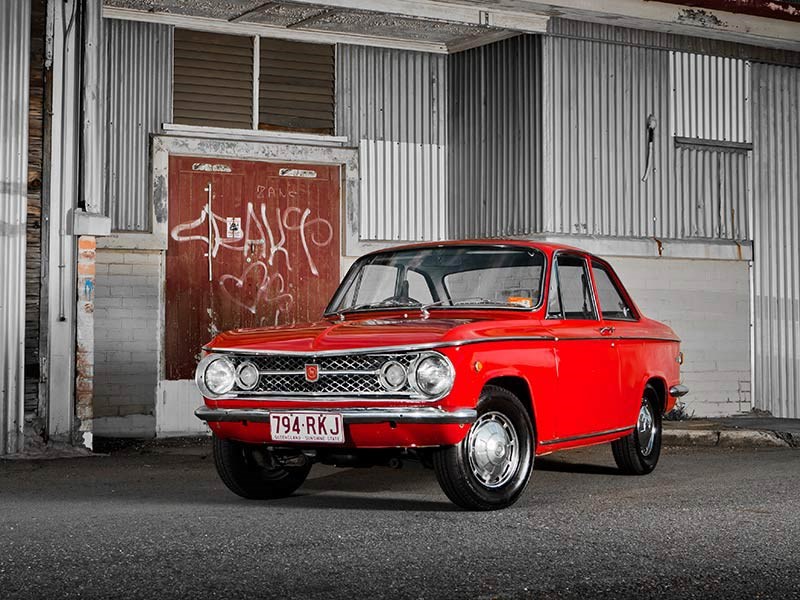 Mazda 1000 Coupe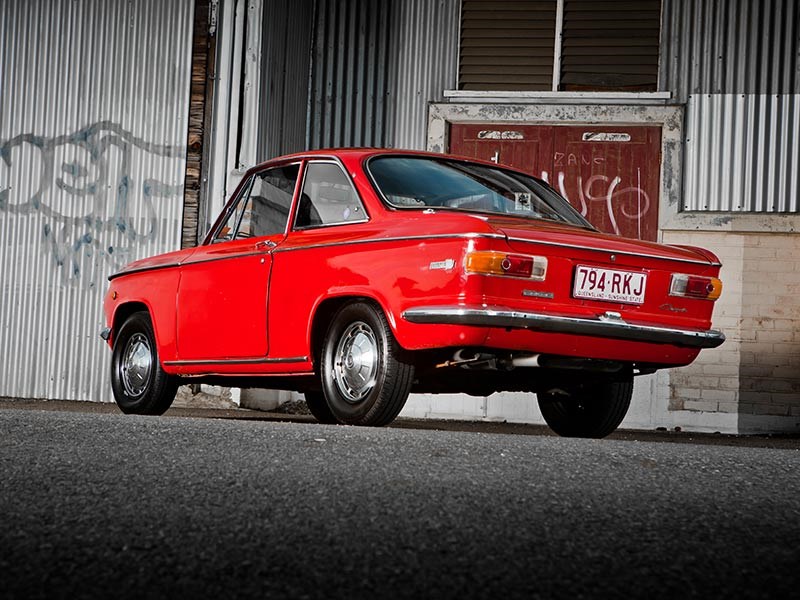 Mazda 1000 Coupe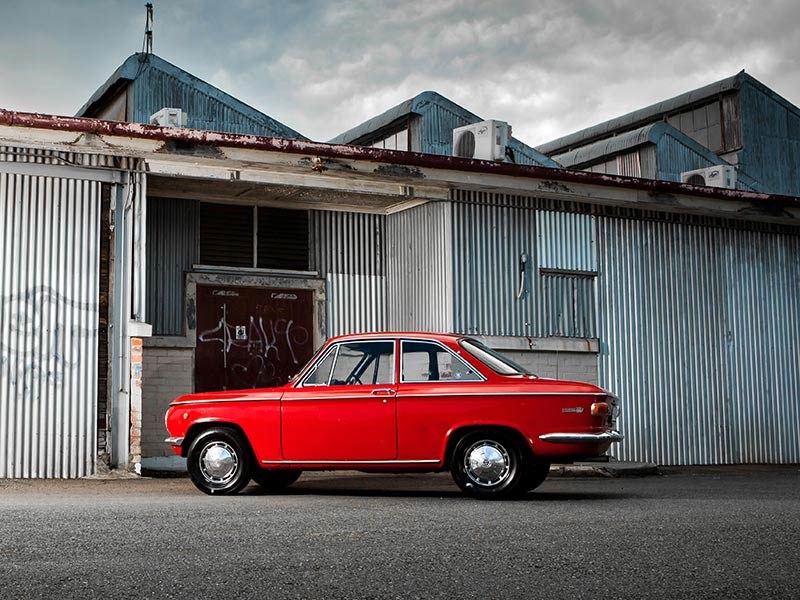 Mazda 1000 Coupe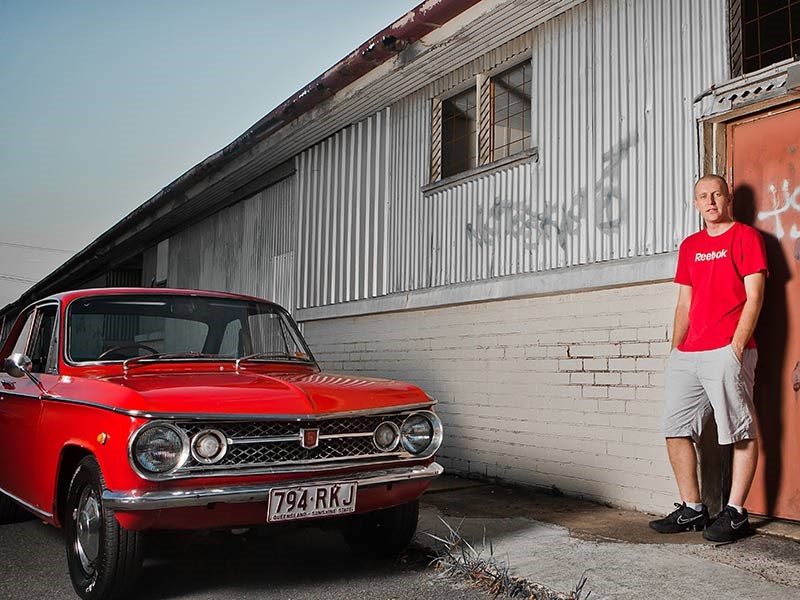 Mazda 1000 Coupe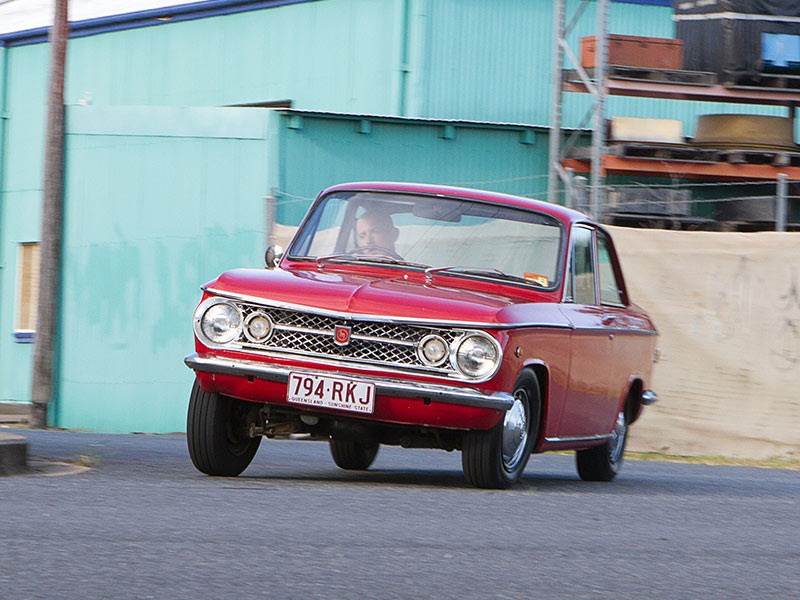 Mazda 1000 Coupe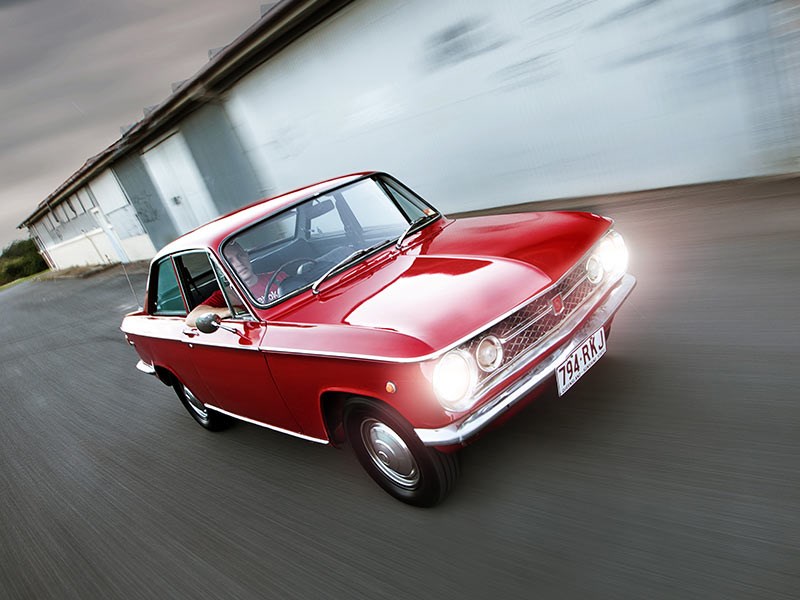 Mazda 1000 Coupe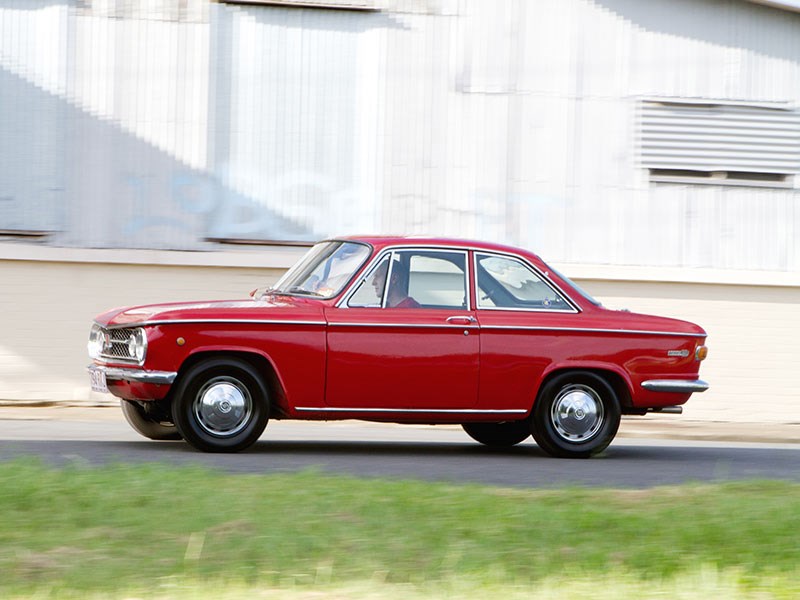 Mazda 1000 Coupe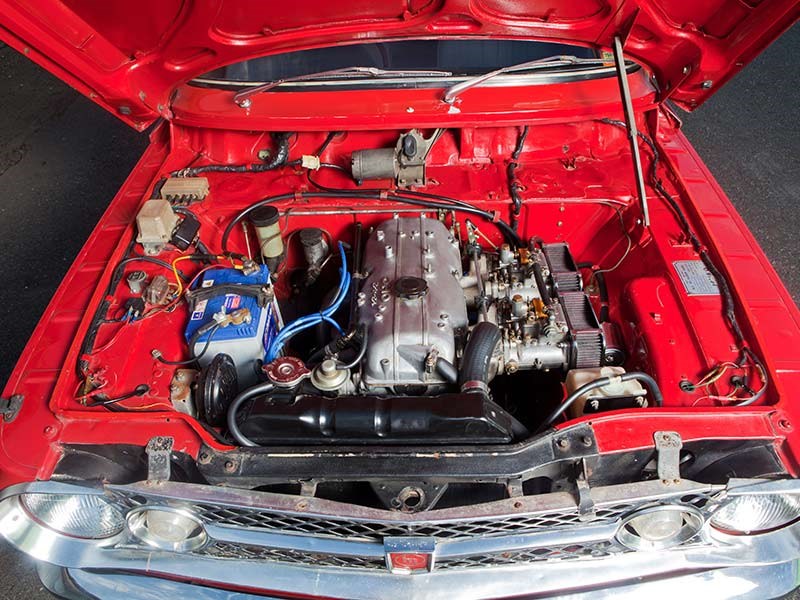 Mazda 1000 Coupe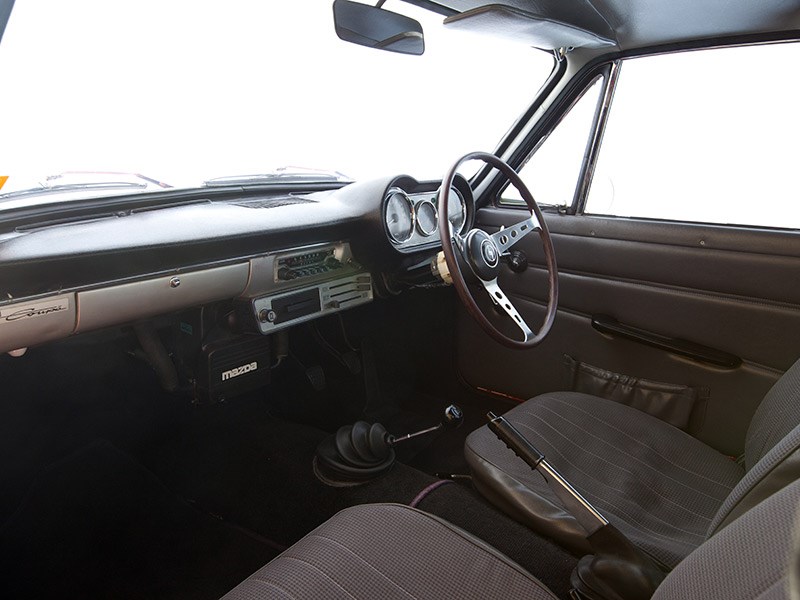 Mazda 1000 Coupe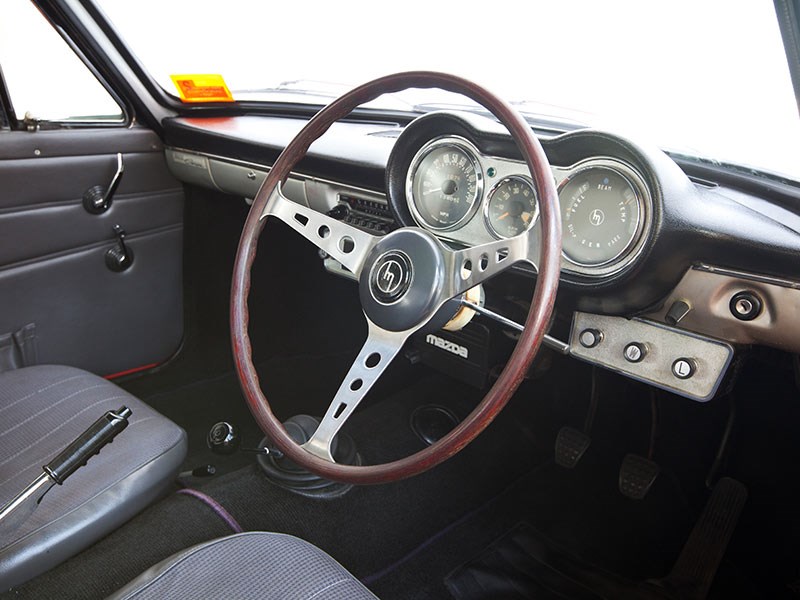 Mazda 1000 Coupe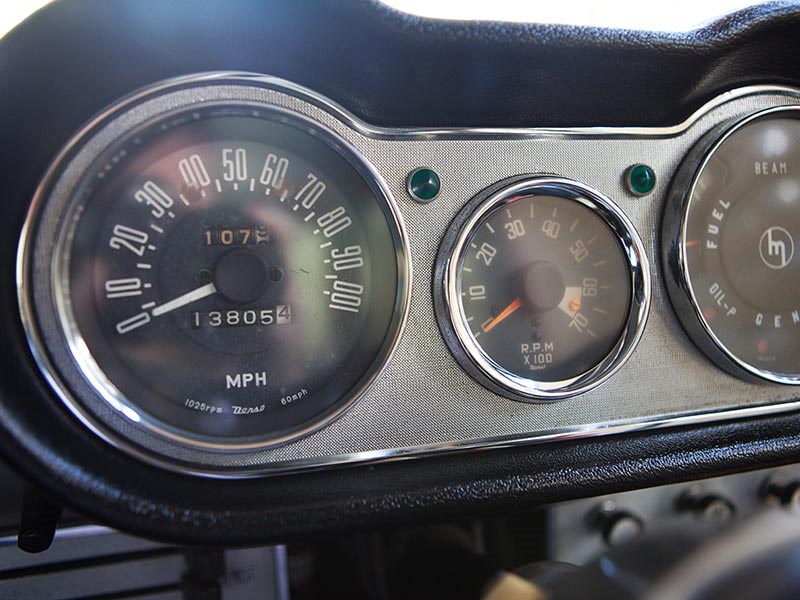 Mazda 1000 Coupe

Think you know Mazdas? Sinisa's 1000 Coupe is a lightweight that flies under the popular radar...
1966 Mazda 1000 Coupe
MAZDA FAMILIA
Mazda's oddball R360 bubble-car and its rotary-engined Cosmo Sport are icons of the Hiroshima maker's beginnings, while to the average Aussie 'Mazda 1000' might evoke memories of the small Mazda 1200-derived ute sold here in the late '60s and early '70s.
Meanwhile, the pretty, Euro-looking Mazda 1000 Coupe (aka Familia Coupe) which sold here in small numbers in the '60s, goes little known.
The first Mazda Familia – known as the Mazda 800 in many markets – was a 1963 Giugiaro-styled van, which the Italian designer penned while working for Bertone. It marked the beginning of Mazda's Familia nameplate, which would run from 1963 until the end of the 323 series in 2003 in its native Japan. A more passenger-oriented version of the two-door wagon arrived in Japan in April 1964, and was joined by two- and four-door sedans later that year.
The Mazda 1000 first went on sale in November 1965 and was a precursor to the second-generation Familia that sold locally in significant numbers as the Mazda 1200 and 1300 sedan, wagon and coupe.
To further obscure the history of the original Mazda 1000 Coupe, our 1200s and 1300s were offered with the earlier model's 1.0-litre four-cylinder as a Mazda 1000.
Indeed, if you Google 'Mazda 1000', you're presented with images of the more common second-gen Familia sedan and ute, and it's not until you include the keyword 'coupe' that your search reveals the more attractive first-generation model.
The diminutive four-cylinder 1000 Coupe measured just 3700mm long and 1340mm high and came powered by the maker's first overhead-cam engine – the 985cc 'PC' – which superseded the aluminium pushrod 'SA' and 'PB' series.
With a high 10:1 compression ratio, the oversquare, in-line four produced 50kW (68hp) at 6500rpm and 79Nm at 4600rpm. It was Mazda's first high-performance piston engine and pushed the 790kg coupe to a 145km/h top speed.
Beyond the engine, there were more hints in the coupe's specification at the sporty streak that would rapidly become the brand's trademark. Witness double-wishbone front suspension – shared by the 1967 Cosmo Sport but not 1968's more conservative R100 – five-stud wheels and front disc brakes, which were all the preserve of European cars of the era.
Of course, the four-speed manual coupe's longitudinal front engine, rear-drive format was an equally important ingredient in Mazda's later sports car successes.
The family similarities with the Mazda 1500/1800 and rotary-powered front-drive Luce R130 Coupe – which recalls the smaller two-door's shape – are clear as their lines flowed from the pen of Giugiaro, too.
There's certainly Italian flair evident in their design that's not found in mainstream 70s Mazdas. Just look at that chrome trim that runs the 1000 coupe's beltline, the elaborate grille, exposed chrome bootlid hinges and quaint fuel filler cap – they'd be equally at home on an Alfa Romeo or Fiat.
That Latin inspiration is carried into the cabin, with its sporty wood-rim three-spoke factory steering wheel and neatly styled binnacle complete with a central tachometer. The latter would carry into the original Cosmo and go on to become an RX-7 mainstay. Elsewhere, there's a Spartan theme to the simple line of the dashboard and the unadorned stick shifter that sprouts from the transmission tunnel.
The look was what lured Brisbane enthusiast Sinisa Rakovic to the 1000 Coupe from his beginnings with 1970s and 80s Mazdas.
However, having identified the 1000 Coupe as his next car, Sinisa's passion for the tiny Mazda coupe got off to an unfortunate start.
"I found one in Melbourne. A guy had it on eBay and someone posted a link on the Ausrotary.com forum. Within under a minute I just pressed 'Buy It Now' and sorted out all the details later… The guy thought I wasn't serious. He gave me a call because I didn't even ask any questions before I bought it, I just clicked Buy It Now because I didn't want it to be gone," he recalls.
"I started driving it as it was, and the carburettor started leaking fuel and the engine bay caught fire, and since then I just pretty much parked it. I want to restore it from the ground up one day."
Sinisa's fortunes improved when, a few years later, he found his 1966 model in much the condition you see it here (see sidebar). He believes its well-presented look is the result of years of care and a new coat of paint, rather than a resto.
Mazda produced 400,000 of the first Familia – about a third of them sedans and coupes – of which approximately 10,000 were exported, with the growing Australian market one of the largest.
"This is just hearsay, but I once rang Mazda for some parts and the guy, he was an older guy, he was there when they were selling them new, he thinks that Mazda imported about 250 of them," says Sinisa.
In the 'What They Cost' section of Wheels March 1968, the MPA model Mazda 1000 Coupe was listed at $2398 – significantly more than the SPA sedan and BPAV station wagon, which were less than $1800, while even a base 161ci Holden Standard sedan cost $2167. Meanwhile, Mazda's only other model at the time – the larger 1500 – started at $2130 in 'Special' trim, rising to $2620 for the ultimate twin-carburetted 1500 SS.
The ravages of rust mean few 1000s survive, while the difficulty of obtaining parts makes it a challenge to keep one running. "I haven't seen any in Brisbane that are actually on the road. I know a few people that have them as projects, but none of them are actually registered and on the road. I heard of one in Sydney that's running … that's about it," he says.
"Parts are real hard to find. Basically you just have to look on eBay or talk to other owners to see if they have something spare. You can't even buy the front brake pads anymore, so you have to buy something that's close enough then you grind it down to fit. But the worst problems when you want to restore this car are the rubbers. No-one makes them for the windscreen or the rear screen or anything," he says.
So, how does the Mazda 1000 experience differ from that offered by a more common '70s Mazda? "It feels sort of similar, but a little bit different. I had an RX-2 coupe and I definitely prefer the 1000 Coupe. I think it handles a lot better than the RX-2 coupe did. It's light and nimble and just a lot of fun, even though it doesn't have much horsepower it's fun to putt along, or on a twisty road," says Sinisa.
While many young Mazda enthusiasts tread the beaten path to R100- or early RX-ownership, Sinisa reckons most that he meets can appreciate the 1000 Coupe. "A lot of [rotary] guys like them, but a lot of them don't want to own one because it's hard for parts.
But when I take it to the annual All-Japanese Classic Show in Banyo (in Brisbane) people ask about it and have all these questions. A lot of people seem to love the look of it."
IT'S MINE: OWNER - SINISA RAKOVIC
"I've had about 15 Mazdas," says Sinisa Rakovic, 31, of Sunnybank, Queensland. "When I was about 18 or 19, I got a series 2 RX-7, after that I just had a couple more RX-7s and other Mazdas. Most of them have been rotaries, including 10 RX-7s, and the other two were Mazda 1000 utes."
However, he uncovered a love of earlier Mazdas after spotting a 1000 Coupe for sale online. "I saw a rusty one on eBay that was too far gone, but just from those photos I fell in love with the shape."
That first car caught fire, so Sinisa went in search of his current 1966 model. "I found it up in Toowoomba; an older gentleman was selling it."
"It was pretty good but it had a blown head gasket, so I took the 1000cc engine out and put a later model engine in – a 1500cc out of an 808 with Dell'Orto carbies and an exhaust. The interior and exterior are all original, it's just the mechanicals that are different."
Sinisa's affection for Mazda's obscure 1000 Coupe might have been tested on occasion but the payoff of owning such a rarity? That's what we're here for.
SPECIFICATIONS
1966 Mazda 1000 Coupe
Engine: 985cc inline 4, SOHC, 8v (original)
Power: 50kW @ 6500rpm
Torque: 79Nm @ 4600rpm
Weight: 790kg
Gearbox: 4-speed manual
Brakes: discs(f) drums (r)
Top Speed: 145km/h
Value: $8000
Unique Cars magazine Value Guides
Sell your car for free right here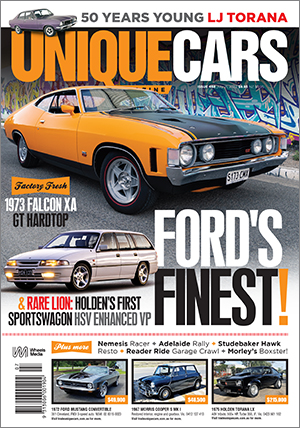 SUBSCRIBE TO UNIQUE CARS MAGAZINE
Get your monthly fix of news, reviews and stories on the greatest cars and minds in the automotive world.
Subscribe