Mazda 1500/1800 (1966 - 1973): Budget classic
---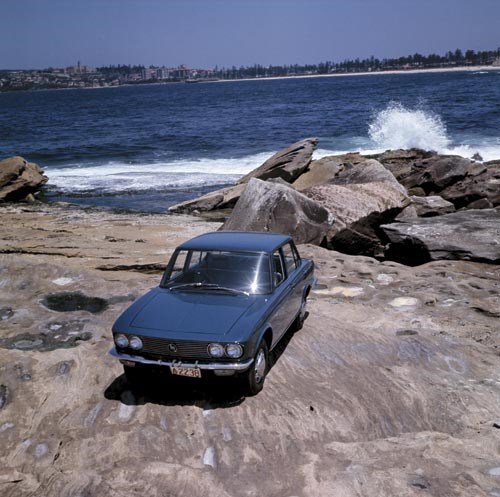 Budget Classic: Mazda 1500/1800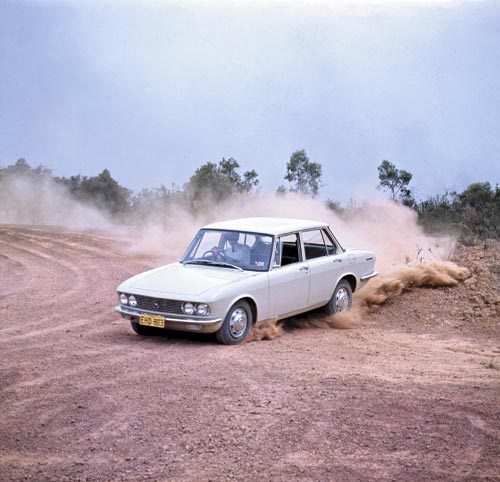 Budget Classic: Mazda 1500/1800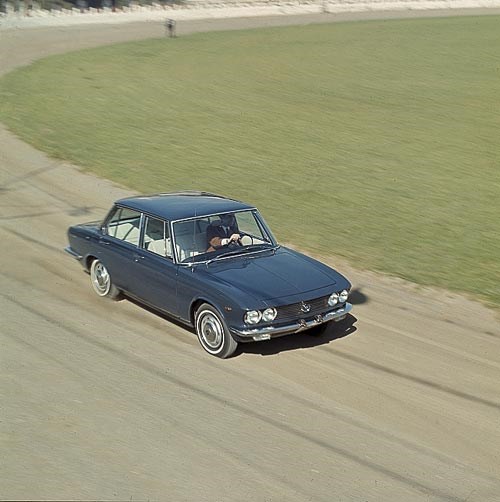 Budget Classic: Mazda 1500/1800

Mazda 1500/1800. David Morley checks out a Japanese classic that took on some Italian style
1966 - 1973 Mazda 1500/1800
Plenty of high-end classic cars have legends attached to them. Take the Lamborghini story, for instance: Back in the day, Ferruccio Lamborghini buys a Ferrari, the car is a dud and Enzo Ferrari doesn't seem to care. So, in a typical fit of Latin pique, Lamborghini builds his own sports car. Like I said, legend stuff.
Or what about the fabulous Group B rally cars of the 1980s? The legend here is that they were so fast, so uncontrollable, that they were simply too fast to race. So they were banned. Boom. Just like James Dean: Checking out before your time equals instant legend.
But low-liners can also have a legend or two surrounding them. Take Mazda's 1500 of 1966, for instance. The story goes that the sketch that became the Mazda was originally a design intended for Alfa Romeo which, at the last minute, changed its mind and told styling studio Bertone that it didn't want the thing after all.
That left Bertone hawking the concept to whoever stepped forward first, and that turned out to be Mazda.
When you look at the 1500, it's easy to see how it could all be true. The Bertone lines are crisp and balanced and that deep glasshouse supported by slender pillars just screams elegance. And all at a time when the typical offerings from Japan Inc were anything but. Elegant, that is.
My mate, the late Brian Woodward (one of the funniest motoring journos ever to raise either a glass or an eyebrow) reckoned that he tested the theory in the 1970s by putting an Alfa Romeo badge (the big crest one) on the nose of his Mazda 1500 and driving it around Sydney for months. And not a single person ever questioned the thing, suggesting that it probably was always meant to be. You can only hope…
The funny thing is, when you look at the car now, it's not necessarily Alfa Romeo that springs to mind. For our money, there's a bit of early BMW about it, a splash of Triumph 2500 or Dolomite (which was some of Michelotti's best work) and even a dash of Lancia Fulvia. But whatever it is,  it's elegant … pure and simple.
Which was lucky in a way because, mechanically and dynamically, the 1500 was really nothing that Japan and the rest of the world wasn't already doing. The four-cylinder engine was mounted north-south, the gearbox was in the usual place and the Mazda was rear-wheel-drive.
Suspension was by coils and wishbones up front with a good old leaf-sprung live axle at the rear. The big wheels and high-profile tyres helped with ride quality, but the engine started to sound very busy if you revved it beyond about 5000rpm and many versions of the car had a column-shift. Speaking of gearboxes, the 1500 was most commonly fitted with a four-speed manual, but a three-speed auto was available if you were lazy and not in any particular hurry.
There was a bit of retrograde thinking in evidence, too. That rear suspension aside, the non-SS variants eschewed the front bucket seats that were just coming into vogue in Japanese designs and went instead for an old-fashioned bench. Ironically, though, this gave the Mazda a real point of difference as the bodyshell was just wide enough for the end result to be called a proper six-seater.
For this, the Mazda has never really received the praise it deserves and while the rather dreadful (cue angry letters, but let's be honest here) Austin 1800 was held up as a great example of packaging for the very same characteristic, the Mazda has been forgotten as an early compact six-seater.
In late-'69, the 1500 became the 1800 with the simple addition of a stroked crankshaft (78mm to 94mm). Power jumped to 78kW and with it, performance and overall driveability. And since the bore size stayed the same as before, torque was the big winner - leaping from 113 to 145Nm. And making the whole experience more relaxed. In fact, the 1800 was as near as dammit to a genuine 100mph car.
The one you really want, though, is the SS version of the 1500, if only because it was the sportiest version of a car that looked fast standing still. The 1800 was faster and easier to drive, but the SS has the badge and cool stuff like an alloy-spoked wood wheel, bucket seats, four-on-the-floor and disc front brakes. It had a bit more power than the standard 1500 thanks to a pair of twin-throat Strombergs and some head work that raised compression from 8.2:1 to 9.0:1.
Externally, you got a pair of fog lights, a too-cool blacked-out grille and inside those buckets and a tachometer (as well as some not-so-subtle badging about the place). Okay, so the SS tag might have been a bit cheeky given it needed almost 20 seconds to waltz from zero to 400m, but at least it retained other 1500 virtues of relatively good reliability and an easy, fluid feel on the road.
These days, the big watch-out is tinworm. Like most cars of this era, rust-proofing was still on a steep learning curve, so make sure there's no rot in the lower panels and sills, the leading edge of the bonnet and around the front and rear windscreens. Check the roof gutters for cancer, too.
The problem is that, as prices fell to pretty much nothing over the years (and trust us, nobody wanted 1960s Japanese cars a few years ago), many a good Mazda 1500 or 1800 was parked under a tree in a paddock and left for the birds to use as target practice.
The SOHC engine was pretty tough but, again, that's in the context of its era. Some became oil burners fairly early in life and any blue smoke from the tailpipe probably suggests an engine that is ready for the knackers. Listen for the timing chain on start-up, too. If you can hear it whirring around at the top of the engine, back it in - it's stuffed and will need replacing. Make sure, too, that any drum-braked example pulls up straight and silently, or you could be looking at a full brake rebuild.
Just a handful of years ago, either of these maladies would have condemned a Mazda 1500/1800 to death. But the growing interest in Japanese cars from this classic era means that good ones are still worth rescuing even if they can't yet justify a huge spend. But think about cars like the original Datsun 240K that you couldn't give away a few years back and you can see what could happen to cars like the 1500/1800.
SPECIFICATIONS
Mazda 1500/1800
YEARS OF PRODUCTION: 1966-1973
BODY:  four-door sedan, five-door wagon
ENGINE:  1490cc/1796cc 4cyl, SOHC, 8v
POWER:  58kW (1500), 64kW (SS), 78kW (1800)
GEARBOX:  4-speed manual, 3-speed automatic
SUSPENSION:  wishbones, coil springs (f); live axle, leaf springs (r)
BRAKES:  drums; disc/drum (SS)
PERFORMANCE:  0-400m - 19.0sec (SS - claimed)
PRICE NEW:  $2130 ('67 Special) - $3275 ('73 1800)
PRICE NOW: $1500 - $5000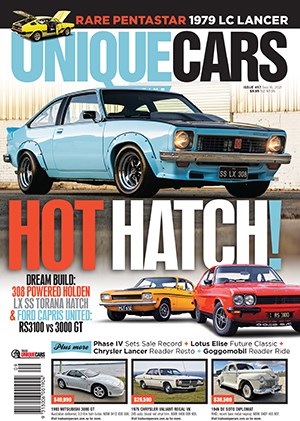 Subscribe to Unique Cars Magazine and save up to 42%
Australia's classic and muscle car bible. With stunning features, advice, market intelligence and hundreds of cars for sale.
Subscribe