George Fury: 1983 Nissan Bluebird Turbo
---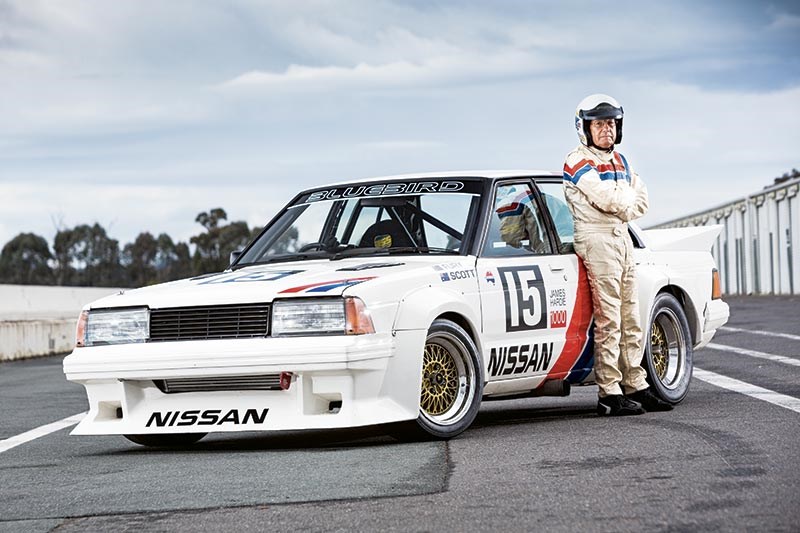 George Fury with the 1983 Nissan Bluebird Turbo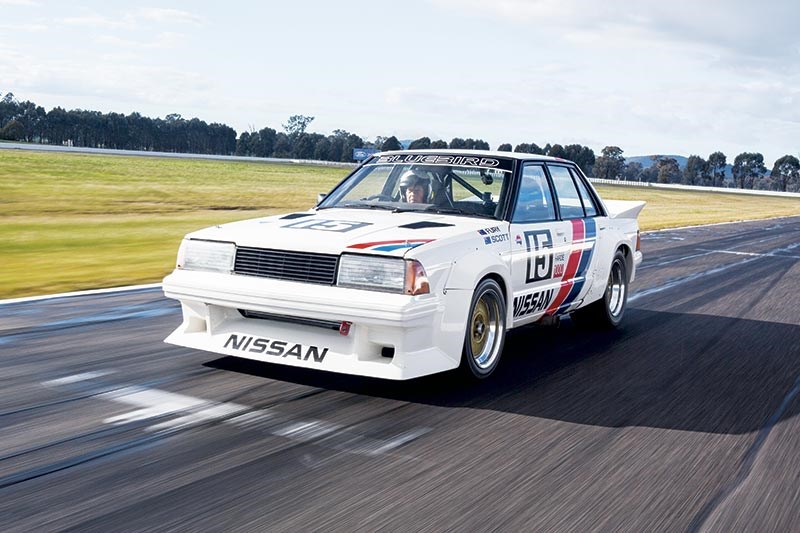 1983 Nissan Bluebird Turbo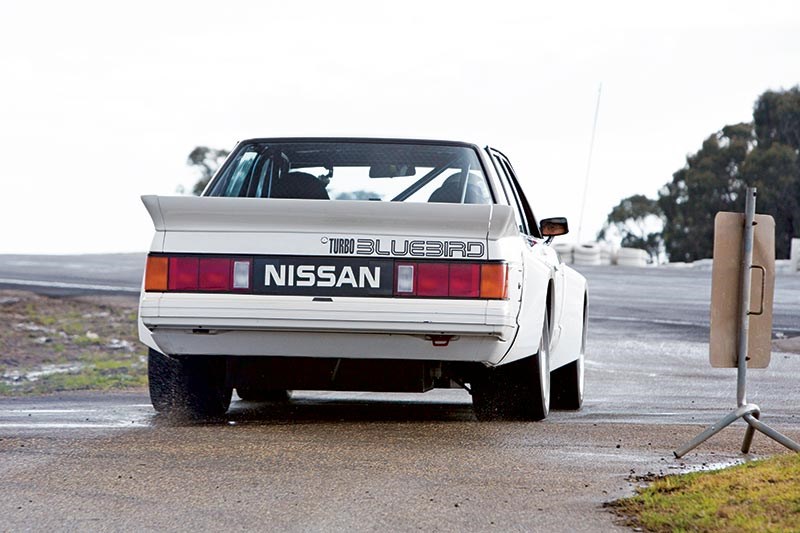 1983 Nissan Bluebird Turbo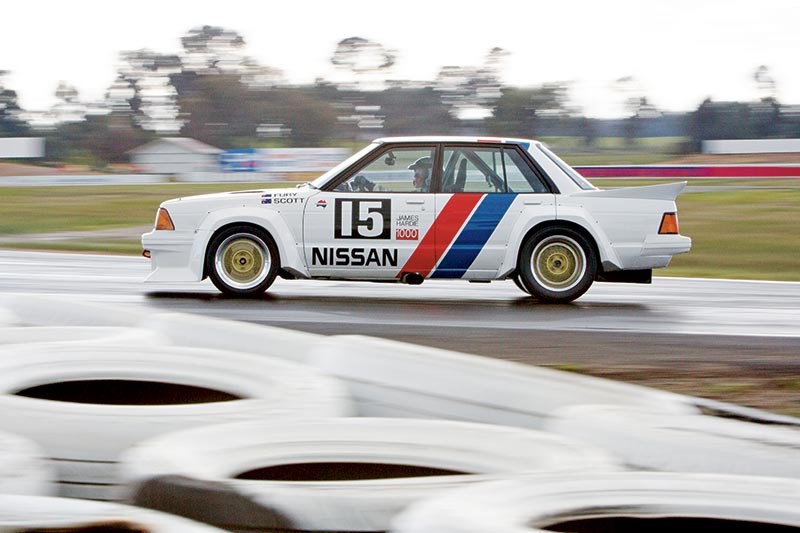 1983 Nissan Bluebird Turbo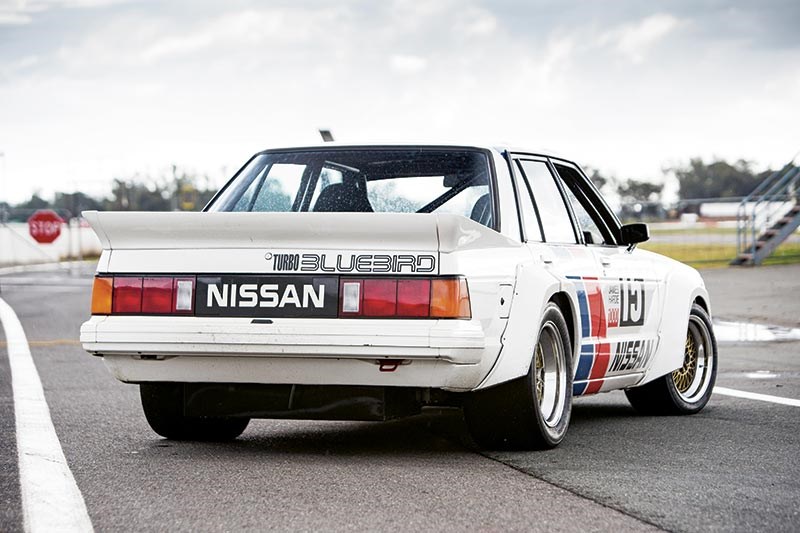 1983 Nissan Bluebird Turbo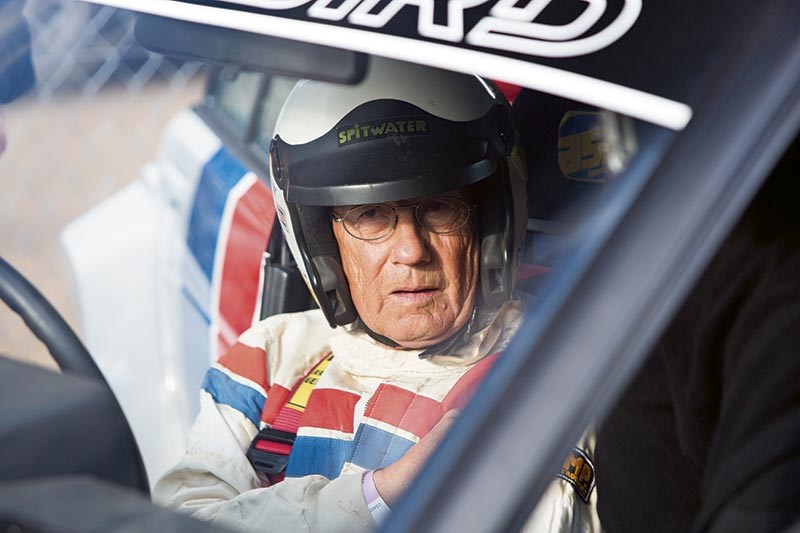 George Fury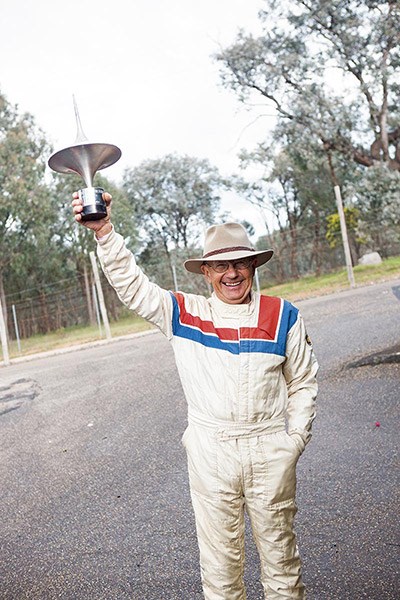 Bathurst record-holder George Fury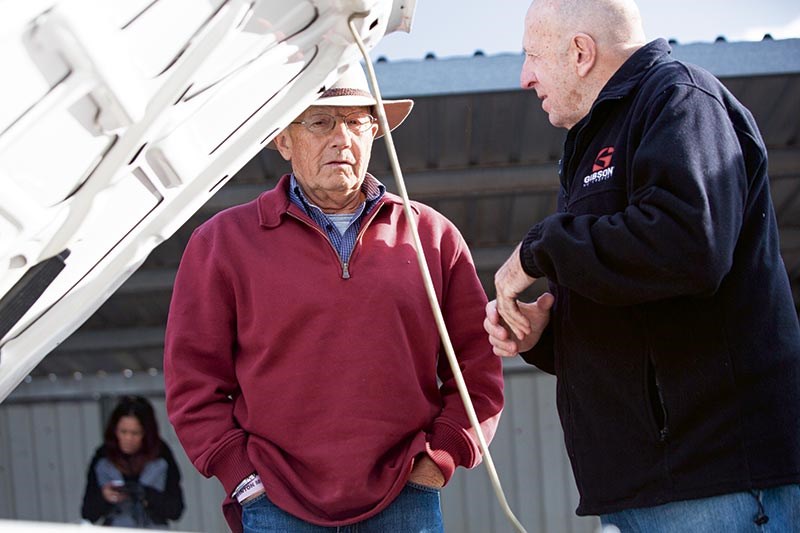 George Fury and Fred Gibson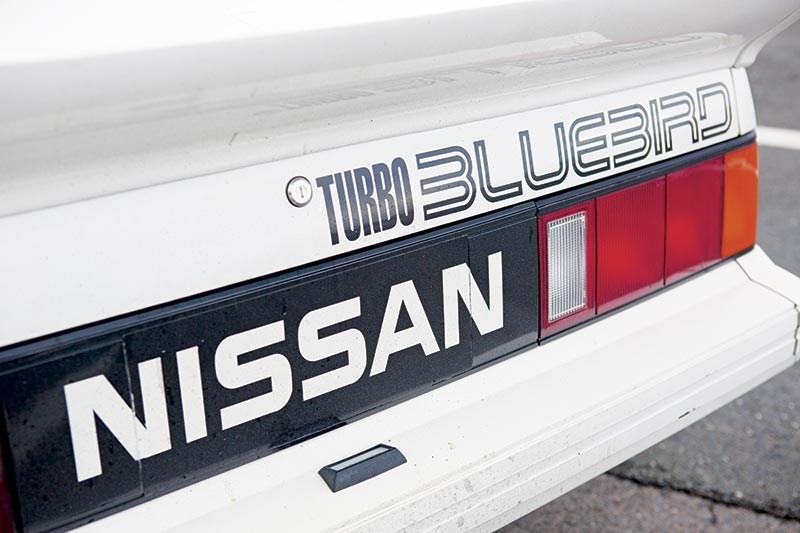 1983 Nissan Bluebird Turbo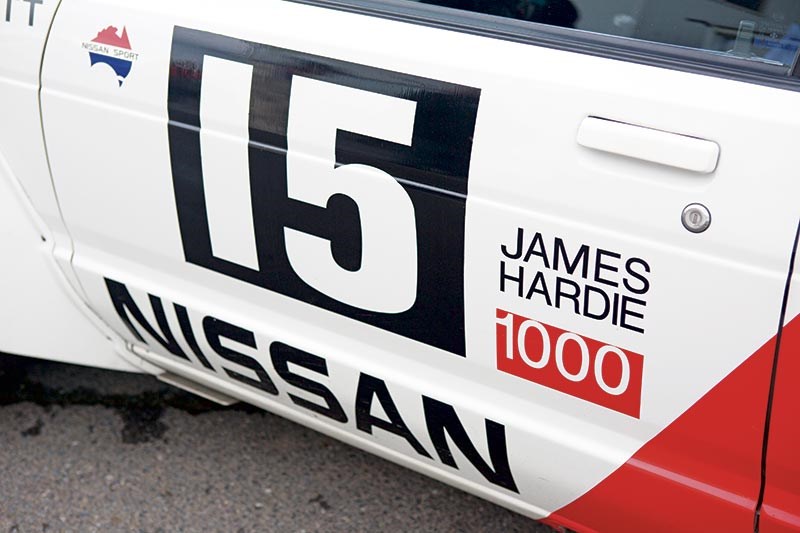 1983 Nissan Bluebird Turbo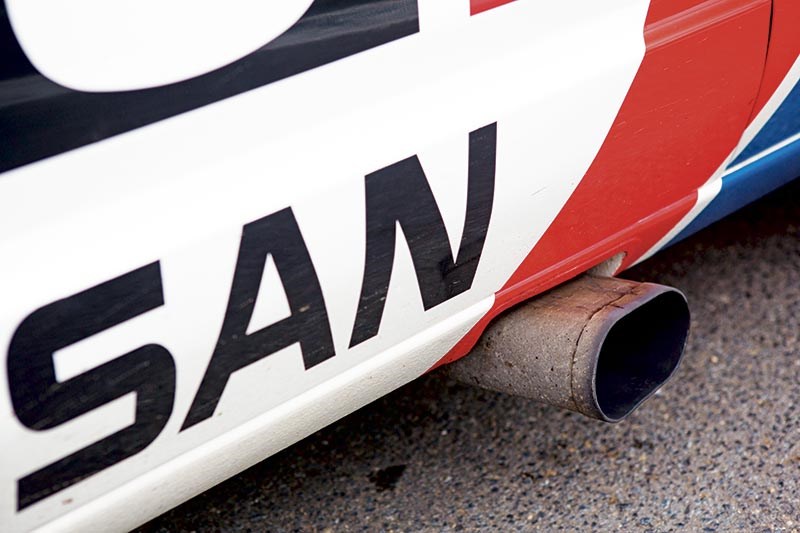 1983 Nissan Bluebird Turbo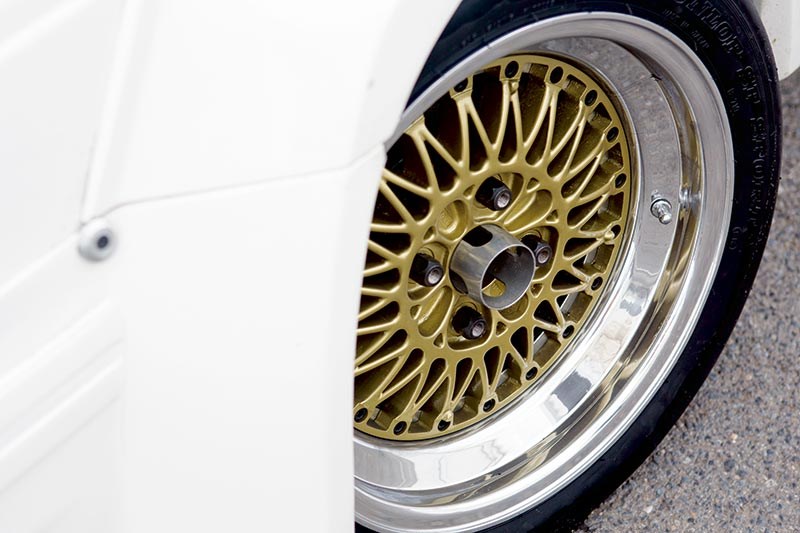 1983 Nissan Bluebird Turbo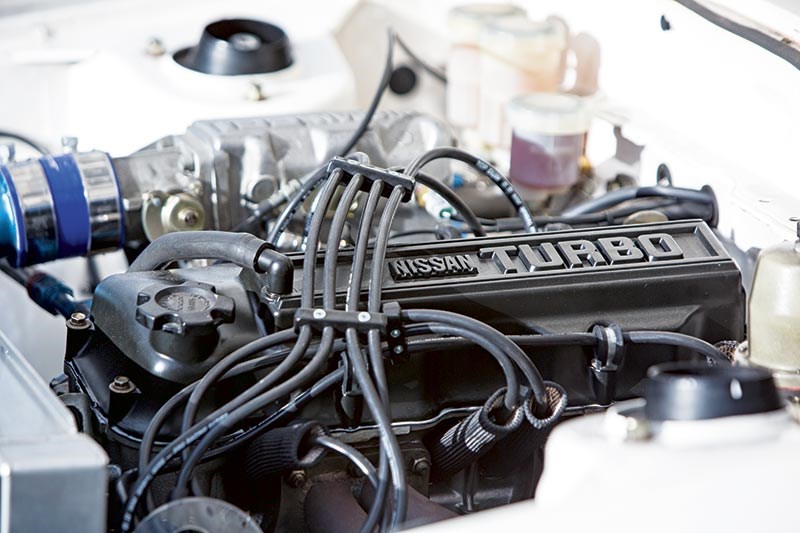 1983 Nissan Bluebird Turbo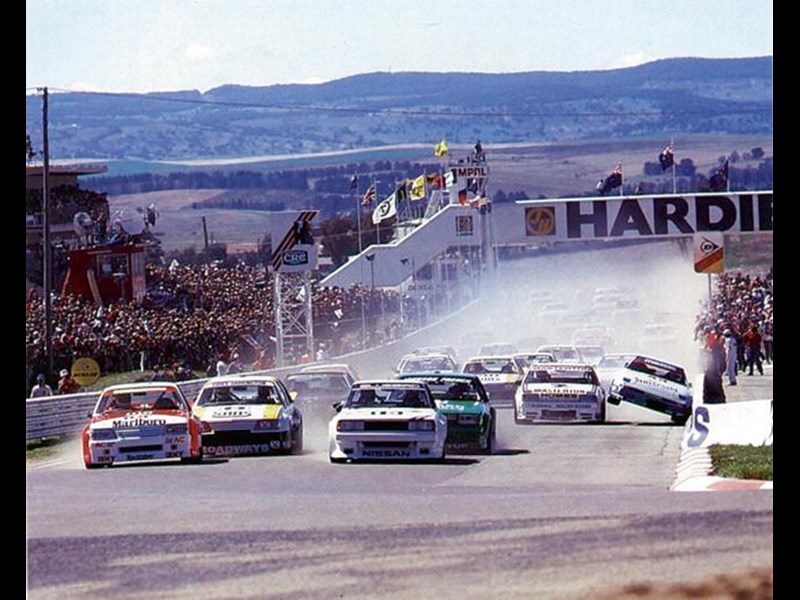 Group C: Bathurst

The fastest man to ever punt a Group C car around Bathurst is reunited with his ride...
GEORGE FURY: 1983 NISSAN BLUEBIRD TURBO
If there's a better name for a racing driver than George Fury, well we'd like to hear it.
The thing is, the bloke that carries such a moniker should probably be covered in tattoos and drive a monster truck, not be a small-in-stature, respectful and a quiet farmer from up Albury way. But George Fury is certainly not about confirming any stereotypes. In fact he's about his sheep and his family mostly. The rest doesn't seem to matter that much.
When Unique Cars was invited to see George reunited with the fabulous Nissan Bluebird Turbo that set the blistering pole lap at Bathurst in 1984, Fury was anxiously looking at his watch and reminding us that his 'ewes are lambing'. When I made the mistake of thinking he was in fact taking the piss, it quickly became obvious that he was indeed most concerned, and all this fuss about an old race car was of secondary interest.
He warmed to the idea during the exercise, clearly enjoying being back with the car that helped make him a touring car legend in this country. But the sheep were always in the back of his mind. He actually wanted to be in both places. His quiet temperament, slow smile, and craggy face have to be read, because Fury doesn't give you a whole lot.
And that simply has the effect of making you respect him more.
Who is he? George Fury is an immigrant from Hungary, arriving at the tender age of 13. He's now 70, but in his heyday there were few who could match his ability in both rally and indeed road racing. He'll always be known as a Datsun and Nissan man, twice going home with the Australian Rally Championships despite never much caring for the dirt; first in 1977 at the wheel of a Datsun 1600 and then in 1980 when he manhandled the chunky Stanza to a win. He also notched the runner-up position in the Australian Touring Car Championships. Twice.
And that's where this car comes into play. You see, in 1981 Nissan decided that circuit racing was to be its major competitive emphasis. Fury joined Fred Gibson – Fury mainly getting the gig because a household name road racer of the time might show up teething problems for Nissan as the car was developed, coupled with the fact that Fury was a loyal and devoted Nissan bloke. And, well, let's face it, the bloke could drive. It wasn't as big a punt as people would have you believe when you talk to Nissan insiders.
Yep. He was quick from the outset, quickly closing the flapping mouths of those who reckoned Fury couldn't make the jump from dirt to tar. In fact, Fury made 10 starts in the Bathurst 1000 with a best finishing result of third in the controversial 1987 race. Of course, eight of his 10 starts were with factory Nissan teams.
So, that's George. There's a whole lot more to that story, but Nissan put him in the car at Winton and, of course, Bathurst to mark the anniversary of that astounding pole lap at The Mountain. We went along to see him reunited with the car that will always be known as the fastest Group C car ever around the old Bathurst circuit.  Yep, in 1984…
THAT LAP...
Okay, so this one deserves due respect. There's only ever been one Group C car to clock below 2m14s around the old 6.172km circuit of Mount Panorama and it was the Bluebird with our man George at the wheel. Brocky gave it a good crack, but couldn't match the ballistic Bluebird's average of 165.97km/h, tripping the clocks a mere three hundredths slower.
That lap time wouldn't be bettered by a touring car for six years, Tony Longhurst finally milling a hundredth off it in a Group A Sierra RS500. By then the track had another 41 metres grafted into it, but it wasn't until 1991 that the mighty Skyline GT-R at the hands of Mark Skaife could improve on Fury's Top 10 Shootout time. Don't expect George to tell you too much about those records. He's just not that kind of guy.
IT'S MINE: OWNER, BRIAN HENDERSON
Brian Henderson is a rusted-on Nissan guy, getting his eye in with some racing Datsun 2000s many years ago. When Nissan collector Terry Ashwood gave him the nod that his Fury Bluebird might be up for grabs he didn't need asking twice.
 "I was always interested in the Bluebird and the opportunity came up and Terry made it possible for me to get the car, so I grabbed it when I could in 2013," he explains.
The car's history didn't end with that storied lap at Bathurst though. After its Group C campaign, the car did a year with Gary Scott in the Sport Sedan Championship. It was then taken back to its original spec by Gibson Motorsport before being restored to the way it currently looks. Ashwood bought it in 2001. He couldn't refuse really, having owned all the big-ticket Nissans including the magnificent 'pack of arseholes' GT-R. A lot of them have been displayed at his 'Trackside' restaurant in Gosford. Take it from me, you need to go.
The Bluebird's engine was built by Gibson Motorsport, in addition to being well-fettled by Rob Bounday at Brisbane Tuning and Turbo, and hasn't succumbed to that much by way of middle-aged spread. A recent dyno run saw it crank out 223 kilowatts at the wheels at 1.5 bar. The rest of the car has been restored to its former glory by Brian, again with assistance from the guys at Gibson. Henderson is keenly aware of the heritage he has in his hands, but the car will see track time in anger.
"I believe cars should be on the track, not hidden in showrooms," says the keen racer.
And his take on Mr. Fury?
"George is an absolute gentleman and during the day at Winton he was very conscious of looking after the car. He was massively respectful of the car; he wanted to do the right thing and that's the type of person he is. In fact, he gave me some good feedback on the car. He reckoned it was like slipping back into an old shoe."
SPECIFICATIONS
1983 Nissan Bluebird Turbo
Engine: Dry-sumped Z18ET 1.8-litre, 4 cyl, SOHC twin spark
Power: 223kW rwhp @ 6100rpm
Torque: 369Nm rwt @ 4600rpm
Suspension: MacPherson strut (f) IRS w/blade sway bar (r)
Brakes: 2 x 4-pot caliper (f) 1 x 2-pot caliper (r)
Fuel capacity: 120 litres
Weight: 1000kg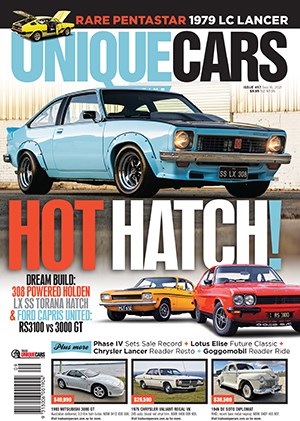 Subscribe to Unique Cars Magazine and save up to 42%
Australia's classic and muscle car bible. With stunning features, advice, market intelligence and hundreds of cars for sale.
Subscribe