1988 Nissan Skyline GTS Group A Review
---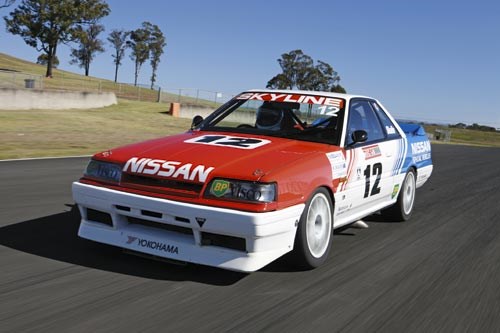 1988 Nissan Skyline GTS Group A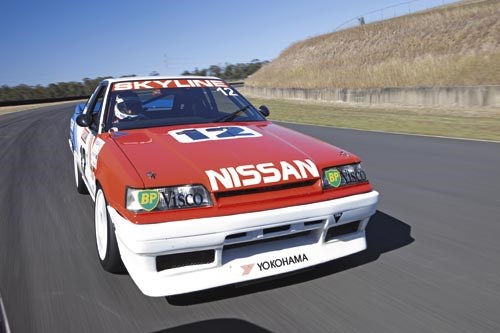 1988 Nissan Skyline GTS Group A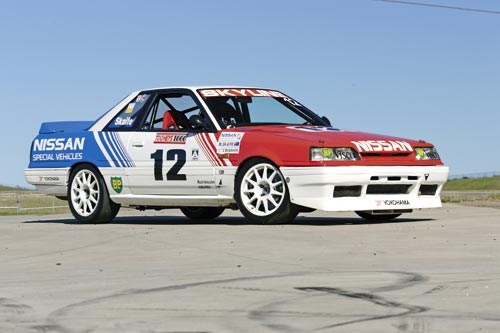 1988 Nissan Skyline GTS Group A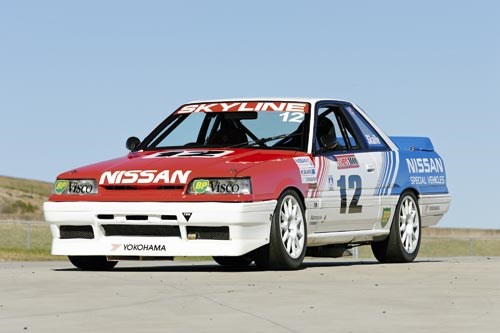 1988 Nissan Skyline GTS Group A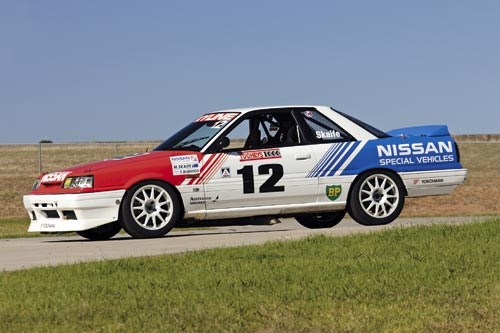 1988 Nissan Skyline GTS Group A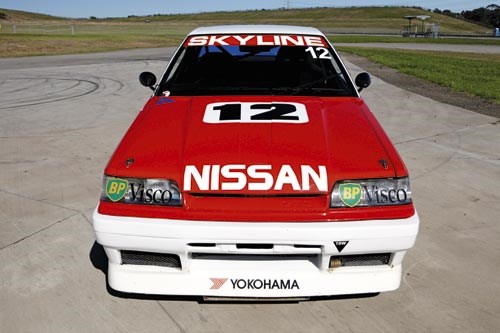 1988 Nissan Skyline GTS Group A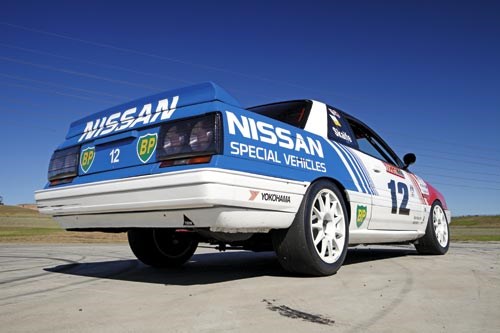 1988 Nissan Skyline GTS Group A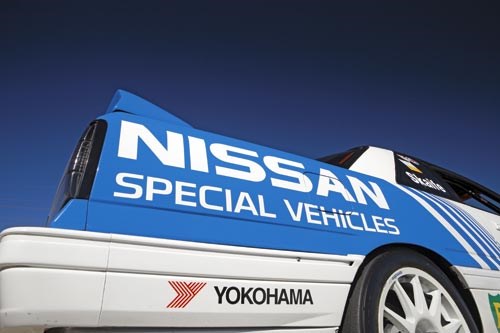 1988 Nissan Skyline GTS Group A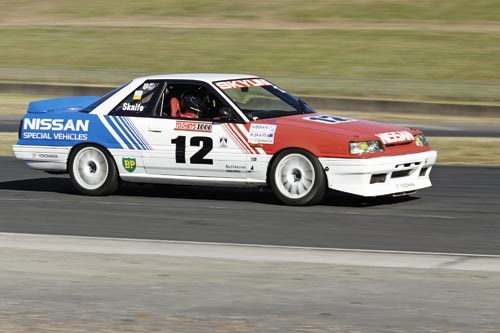 1988 Nissan Skyline GTS Group A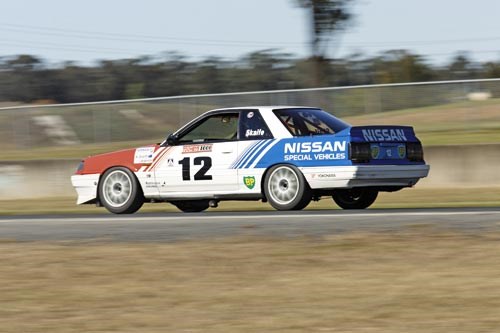 1988 Nissan Skyline GTS Group A

Legendary race cars: Nissan Skyline. In the first of a new series, track legend John Bowe drives some of Australia's great racing cars
1988 Nissan Skyline GTS Group A
Racing with Dick Johnson Racing (DJR) in a Ford Sierra turbo, I competed against this 1988 Skyline many times in the Australian Touring Car Championship. So this car, the first of five Nissan Skylines built by Gibson Motorsport for Aussie Group A competition, really brings back memories of the late 1980s.
It was originally driven by George Fury but inherited by a new team member, a young Mark Skaife – at the time the under-2-litre Touring Car Champion in a Nissan Gazelle - for the '89 season after Fury retired. It contested 18 rounds of the Australian Touring Car Championship from 1988 to 1990 and ran at Bathurst twice, so there's a lot of history here. True to its original spec in most areas, these days it's owned by Sydneysider Carey McMahon.
The international Group A regulations of the 1980s required – and in fact, encouraged - manufacturer innovation due to the fact the race cars had to be closely based on production road cars. So, manufacturers sometimes developed special showroom models that allowed more modifications within the Group A regs for racing. Probably the greatest Aussie example is the 1988 VL Holden Commodore SS Group A SV (Walkinshaw).
Fred Gibson (Gibson Motorsport) did a very good job of turning the Skyline into a race car. In fact, I reckon Gibson's Nissans were much better than anything else built in the world at the time. Nissan Japan ran factory cars in Europe and the Aussie cars were arguably better quality cars. And they had great success with them; don't forget they had Mark Skaife and Jim Richards as drivers – the best in the country.
BOOST JUICED
Driving this one recently at Sydney's Eastern Creek Raceway, the first thing you notice is there's no power steering but it's not excessively heavy. Our Sierras didn't have power steer either. There's no way you could drive a V8 Supercar without power steering but these have smaller tyres and with less rubber, the effort required isn't as great.
The brakes are a bit squashy; the pedal is a little long but that's just a personal taste thing. It's weathered the two decades quite well.
You can't drive these turbo cars like a normal car. That straight six is only two litres but it runs terrific amounts of boost so dealing with the turbo lag is a technique in itself. When it comes on, it comes on! You're always battling exit oversteer and wheelspin.
I know the turbo is not as big as the Sierras that we were racing at the time and I was expecting this to be more pleasant to drive with less turbo lag. You have to get on the throttle early before a corner then across the apex, back out of the throttle. It's a backward way of driving compared to a naturally aspirated car with its instant throttle response.
Having said that, though, this car has great power. Our Sierras had around 600 horsepower and this feels like it has 550. And it sounds awesome because straight sixes always sound good and it pulls 8000 revs. It just squeals away! That turbo whistle is great too.
SLAM BAM!
The Hollinger dogbox is a great gearbox but has five speeds – normal for then – rather than the six of today's racers that are also sequential. There's no synchros so you need to slam it from cog to cog.
They have a spool in the diff – the Sierras did too - which means the back wheels are hooked together. These are independent rear ends, like our Sierras were, but the geometry wasn't that great and with the Group A regulations there wasn't much modification allowed. They had a semi trailing arm which, as technology goes, is really a late-'60s design, like a Datsun 1600 or an early Porsche. There's no multi links here and the suspension can go through some really strange arcs with lots of camber change. You couldn't relocate anything enough to make much difference.
But you don't ever look back and think 'Goodness, how did we ever drive these?' because you adapt. You deal with it as you go along. These turbo cars started with little turbos then they got bigger. That gave more power but also more lag. So your driving style had to adapt to cope.
BAN 'EM!
That Group A era evolved with the turbo cars and resulted in Godzilla, the Skyline GTR four-wheel drive which effectively ruined the competition. That was the one that 'beat' us at Bathurst in 1992 after it crashed in the rain and the race was stopped. It was controversial, and in hindsight, just the 4WD should have been banned and then Group A could have continued. But the 4WD was needed with turbo power, and it overcame a lot of the problems –our Sierras were the same - with cars burning their tyres off out of corners. We used to do quite long races and were always battling deteriorating rear tyres. The tyres used to smoulder; hey're a nine-inch rim, which isn't real wide for racing.
Bathurst was actually a good place for tyre wear but we used to race these things at tighter places like Winton in Victoria and the old Amaroo circuit near Sydney. It was hard work, and by the end of the race you were driving like you had an eggshell under your foot. I remember at Amaroo the Sierras – and this Skyline wouldn't have been any different – would wheelspin up Bitupave Hill in top gear. There simply wasn't any tyre remaining.
After the demise of Group A and the turbo cars, I remember the first time I drove a naturally aspirated V8 Supercar. Dick Johnson Racing built one – to suit the new regs – and I was way too early and too heavy on the throttle. The poor old car just about jumped out from under me because I was so used to the turbo lag and was compensating for it.
Like I said, I raced against Skaify and Jim Richards in this car a lot so this now gives me a lot of insight into what was going on at the time.
But the most impressive thing is that sound. A straight six has a real howl about it; sounds awesome!
ROAD WARRIORS
In the 1980s Nissan Australia – then, an Australian manufacturer of Pintaras, Pulsars and Skylines – used its racing ethos as a foundation for its Special Vehicles Division. Created by its product planner and motorsport manager, the late Howard Marsden (the brains behind the GT-HO Falcon), Nissan's SVD developed a high performance Pulsar and produced two series (first white, then red) of Skyline Silhouette GTS. Both GTS were thoroughly engineered, including increased engine power from the 3.0-litre OHC six, and highly respected road cars.
I OWN IT!
Sydney enthusiast Carey McMahon bought this Skyline earlier this year after a search beginning last December. "I was looking for a Historic Touring car; a mate of mine was racing Historics and having so much fun," he recalls.
"It's not super serious racing but the weekends away and the whole social aspect make it a great activity. Sure, you can be competitive but we're not in each other's faces – until beer o'clock! There are six rounds each year and it's helluva lot of fun. I looked at a Mustang, Commodore and a Sierra but when I saw this I thought it was something I could manage myself. It's reliable, and I needed reliability so I could maintain it myself."
SPECIFICATIONS
1988 Nissan Skyline GTS Group A
Body: Two-door coupe
Engine: Nissan/Gibson Motorsport RB20 2.0-litre EFI six-cylinder turbo
Power: 343kW at 8000rpm
Suspension: Front struts, rear semi-trailing arm independent
Brakes: Four-wheel discs
Unique Cars magazine Value Guides
Sell your car for free right here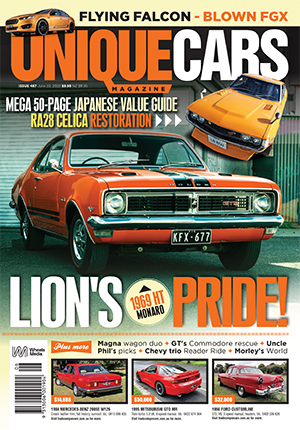 SUBSCRIBE TO UNIQUE CARS MAGAZINE
Get your monthly fix of news, reviews and stories on the greatest cars and minds in the automotive world.
Subscribe