Aston Martin DB4 review: Classic metal
---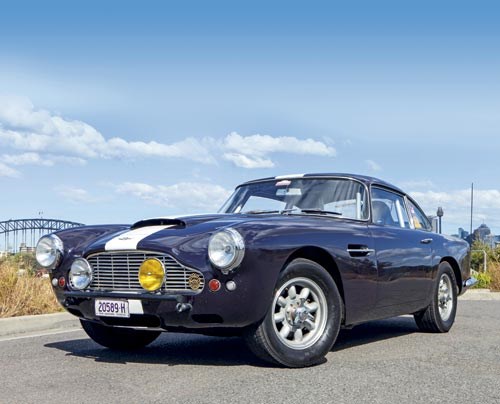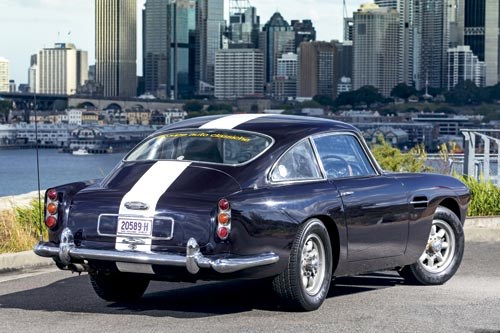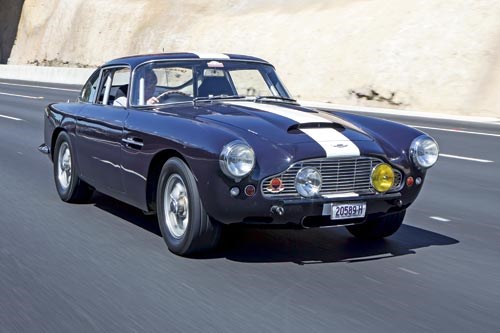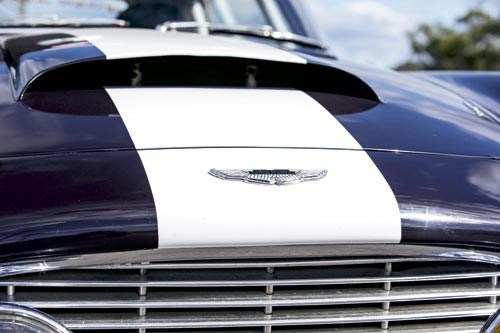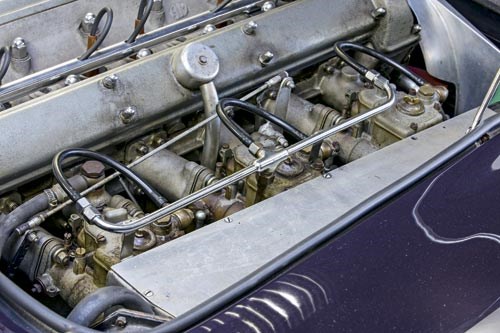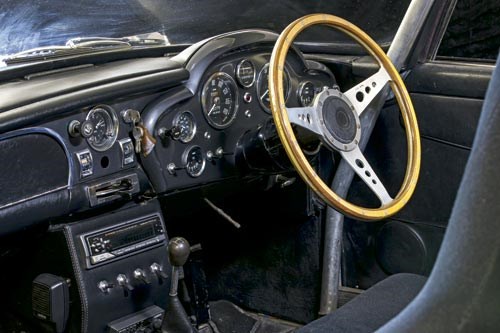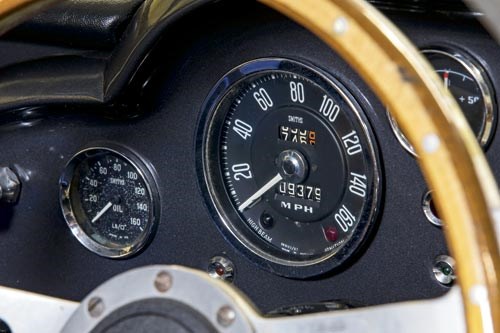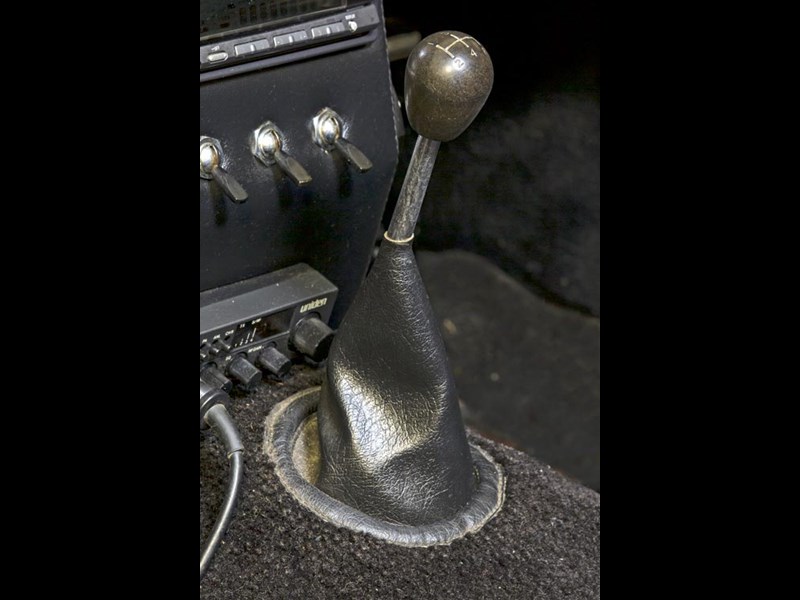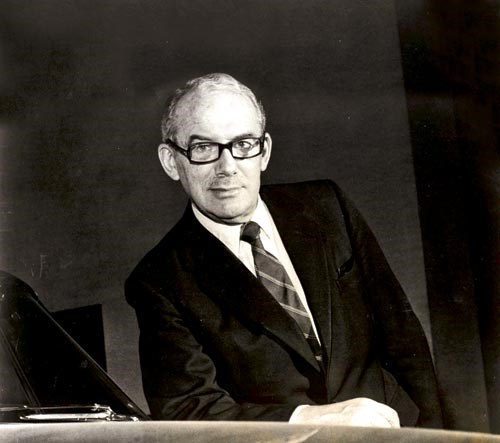 Aston Martin head honcho David Brown's personal and unique DB4 coupe has called Australia home for more than 30 years, and we drive it
Aston Martin DB4
DB'S DB
There is something very special about an Aston Martin from the 1960s. David Brown's 25-year post-war ownership rescued this sporting marque and set the standard for the iconic brand's strong performance image today.
Maybe it took James Bond with the DB5 in Goldfinger to make us realise just how special these "DB" models really are, but today – as the company celebrates its centenary – prices of these period Aston Martin DB models have gone through the roof.
I recently found myself sitting in the cockpit of an extremely rare 1961 Aston Martin DB4 sports coupe, chassis 815/R, built for the personal use of David Brown with a number of special features. And making this car even more special is that in April 1963 Brown passed the car on to his good friend Donald Healey, the founder of Austin-Healey. Now, it lives right here in Australia.
Visually, the Aston Martin DB4 was a big step up from the DB Mark III it replaced. At its unveiling at the 1958 London Motor Show, its distinctly Continental appearance caused a sensation. Its influences were distinctly Italian.
The four-seat body by Carrosseria Touring of Milan utilised that company's 'Superleggera' construction system of hanging aluminium panels on a light tubular framework, which in turn was built off a stiff platform chassis.
Every major component of the DB4 was new and it was the first Aston Martin to be built at the company's modernised Newport Pagnell works in Buckinghamshire, formerly the home of coach-building firm Tickford.
The key people involved in this sports coupe's development were company general manager John Wyer (who also masterminded Aston's famous 1959 Le Mans victory), chassis designer Harold Beach and brilliant engine designer Tadek Marek.
Importantly, as the first production car capable of accelerating from rest to 100mph (161km/h) in 21seconds, the DB4 heralded a new era for Aston Martin, putting the company back in contention with other high-performance sports car manufacturers such as Ferrari.
The DB4 eventually spanned five series, each being faster and better-equipped than the last, with a total production run of 1210 cars ending in September 1963.
Chassis DB4 815/R has some special touches; the most noticeable from the driver's seat is the uprated and more comprehensive DB4GT dashboard. Interestingly, David Brown ordered his personal cars in his favourite colour of Roman Purple, which is best described as 'eggplant'.
Having made a fortune in farm tractors and transmissions, Brown purchased the ailing Aston Martin Company in 1947 for 20,500 pounds, gaining rival carmaker Lagonda a year later and the Tickford coachbuilding business in 1955. By the time he sold Aston Martin in 1972, his ownership had left an indelible stamp on the famous marque.
Brown's cars were special, but expensive for the time, and DB4/815/R carried a price tag of 3960 pounds sterling (in today's money about 70,000 pounds, or $A130,000).
A series IV model, it is distinguished visually from the earlier series by a thinner air opening in the bonnet and a revised grille with seven vertical bars. Two large Marchal spotlights and a purposeful white GT stripe provide a somewhat aggressive persona to this very desirable and valuable collectable. Additional special features ordered by Brown included the optional Laycock de Normanville overdrive, electric windows, chrome wire wheels and a heated rear light.

David Brown uprated the standard 3.7-litre all-alloy twin-cam DB4 engine to 4.0 litres for this car and, while there are similarities with the 4.0-litre in the later DB5, the block dimensions and details vary, suggesting that this car could well have been used for experimental engine development.
Current owner Les Johnson, a life member of the Aston Martin Owner's Club of NSW, purchased the car as a "basket case" from the fourth owner in 1979. A protracted seven-year restoration followed, but just three days before it was to be registered it caught fire and the engine bay in particular was severely damaged.
"The car was being prepared for the London to Sydney Marathon and basically we had to start all over again," says Johnson. "I sort of lost interest for a while, so it took another six years before I got it back on the road."
Unlike Johnson's concours-condition 1962 Aston Martin DB4 Convertible, this DB4 Coupe was restored with competition in mind.
"Basically, I wanted a car I could drive on the circuit or on rallies and not worry about stone chips, so I set it up with a full roll cage, a pair of Recaros and a full race harness." Johnson also replaced the standard Armstrong shockers with gas-filled Konis and fitted stronger period alloy wheels shod with 225 x 60 VR15 Goodyear Eagles.
This car has a well-used patina about it and you soon realise as you squeeze into the driver's Recaro that it's a purposeful performance car.
One turn of the key doesn't disappoint as the big six bursts into life with the modified dual exhaust system providing a suitable bellow from the rear. The non-standard Triple 45DC Webers 'breathe' heavier than the standard twin SUs and help this gusty engine perform better. Although prone to overheating when new, this DB4 showed no sign of heat stress, despite some rather eager driving on a relatively warm day.
Nice touches include a fly-off handbrake that seems just right as you let the clutch out on what is an eager and gutsy performer.
The acceleration feels more modern than you expect for a 50-year-old car, emphasising how these cars must have been light-years ahead of more mundane cars of the 1960s, though the gearshift is somewhat noisy and slow by modern standards. Despite the car's age, the mechanicals feel robust and unbreakable.
On the open road the engine settles down to a steady 3000rpm in fourth gear at 100km/h and drops to a more relaxed 2500 revs with the flick of the overdrive switch, the change smooth and fuss-free both up and down. Most DB4s destined for the home and European markets were fitted with a 3.54:1 final-drive ratio while the US-market cars got a 3.77:1 ratio. But this car has a 3.31:1 ratio, which was available for customers wanting a car for high-speed cruising.
Of course I didn't explore its upper limits, but it reached 100km/h in around nine seconds and left me in no doubt that the tall gearing would easily enable it to reach its projected top speed of 232km/h. However, it's at its lower limits where this car's performance is most enjoyable; there is no substitute for torque and this engine has it in spades.
When you point it hard into corners, you realise it is fairly beefy, tipping the scales at around 1300 kilos, and it can feel heavy in tight corners. Fast rack-and-pinion steering helps, but it's obvious that the all-coil suspension – independent at the front with ball-jointed wishbones and a live rear axle located by a Watts linkage – has to work hard, especially on our broken edges, even with the help of the gas Konis.
The braking was strong, the large servo-assisted discs comfortably pulling it up with little fuss and nice pedal pressure.
The good thing about this rare and highly valuable Aston Martin DB4 Coupe is that it's not just a pretty face, like many of the marque that today spend more time on the concours grass than the road. This is a well-used competition car driven to its full performance potential.

WHO IS DAVID BROWN?
In 1947, Aston Martin was bought by David Brown Ltd. Under the leadership of managing director Sir David Brown – Aston's "post-war saviour" – the company also acquired Lagonda that year, and both companies shared resources and workshops. An association with the Tickford coachbuilding company – which Brown eventually bought in 1955, moving Aston Martin to its site at Tickford Street in Newport Pagnell – began the classic series of cars bearing the initials DB. Aston announced the DB2 in 1950, the racing DB3 in 1957 and the DB4 in 1958. These cars established a strong racing pedigree for the marque, but the DB4 was the key to establishing the company's reputation, which was cemented with the famous DB5 in 1963. The company continued developing the "grand touring" style with the DB6 (1965–70) and DBS (1967–72). Brown was knighted in 1968 and died in 1993.
SPECIFICATIONS
Aston Martin DB4
Engine: 4.0-litre all-alloy DOHC straight six
Power: n/a
Torque: n/a
Weight: 1300kg (approx.)
Gearbox: Four-speed all-synchro and electric overdrive
Brakes: 292mm discs, vacuum servo-assisted
Steering: Rack-and-pinion, unassisted
Acceleration: 0-100km/h: 9.0sec
Top Speed: 232km/h (claimed)


*****

More reviews:
> World's Greatest Cars: Aston Martin DB4 Series 5
> Classic metal: Aston Martin DB4 convertible
Search used:
>> Search Aston Martin cars for sale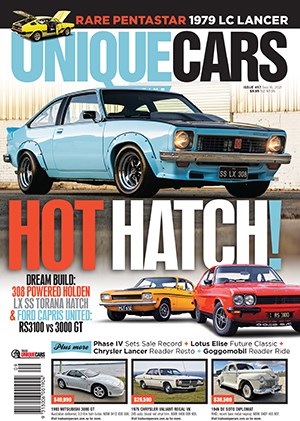 Subscribe to Unique Cars Magazine and save up to 42%
Australia's classic and muscle car bible. With stunning features, advice, market intelligence and hundreds of cars for sale.
Subscribe