Shelby Mustang GT350: World's greatest cars
---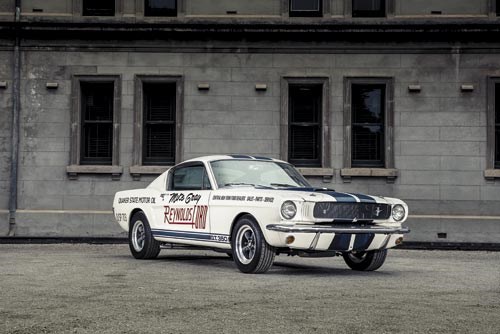 Shelby Mustang GT350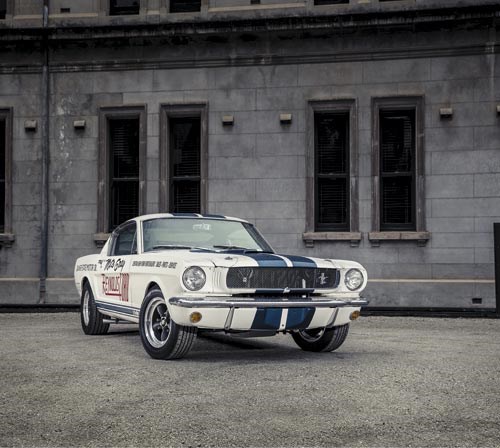 Shelby Mustang GT350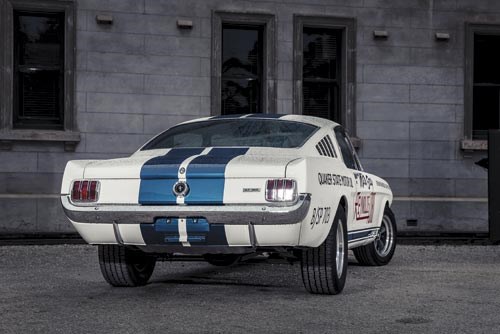 Shelby Mustang GT350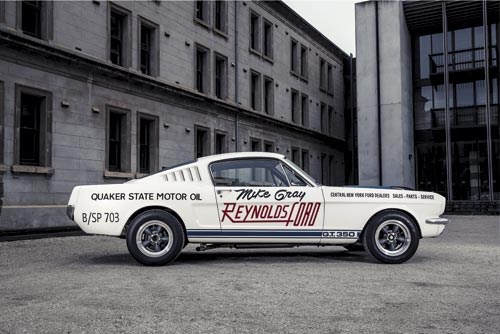 Shelby Mustang GT350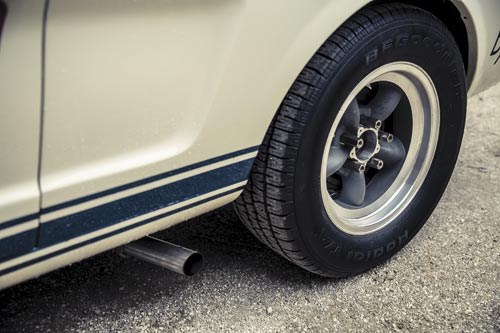 Shelby Mustang GT350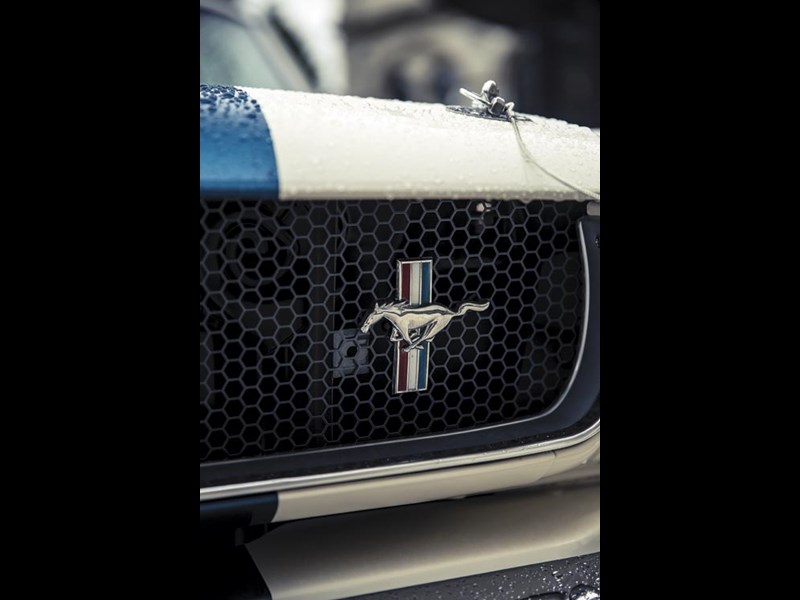 Shelby Mustang GT350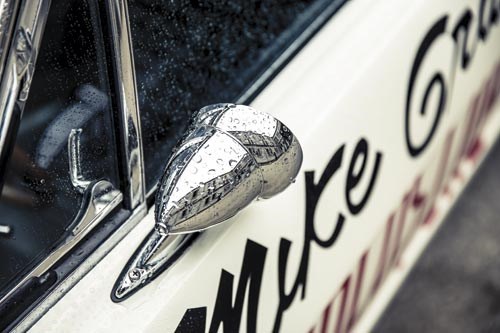 Shelby Mustang GT350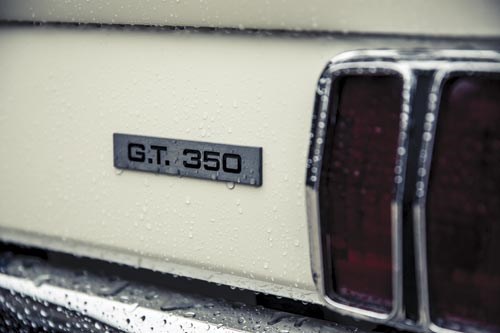 Shelby Mustang GT350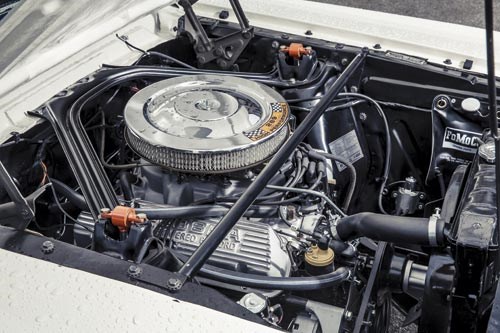 Shelby Mustang GT350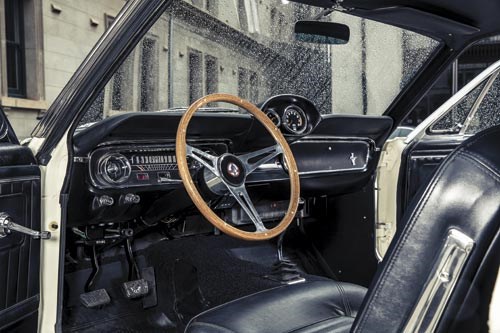 Shelby Mustang GT350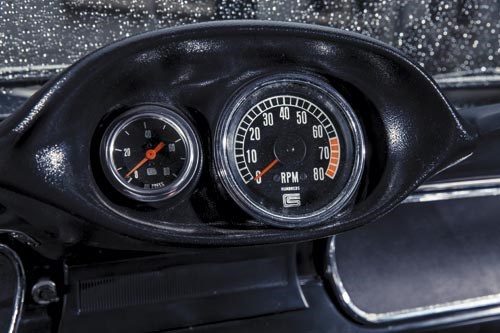 Shelby Mustang GT350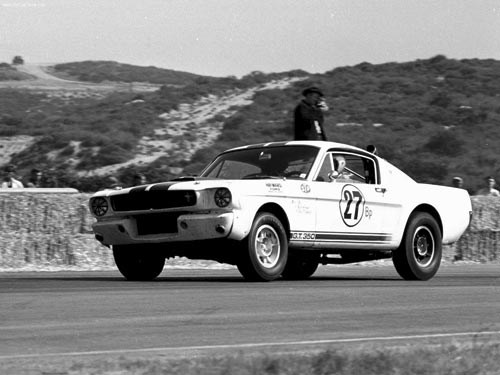 Shelby Mustang GT350

WGC series - two-door category: Shelby Mustang GT350
World's Greatest Cars Two-Door Category:
Shelby Mustang GT350
> Video: World's greatest cars - Shelby Mustang GT350
CARROLL'S CLIMAX
The car that can rightly be called the Father of the muscle phenomenon, engineered by one fo the world's foremost automotive thinkers
WHY IS IT HERE?
The Shelby Mustang GT350 from 1965 makes it to this list for a couple of important reasons. Just for starters, it was a red-hot version of one of the most beloved cars of all time, the original Mustang Fastback. But it's also significant for being a very early recognition of the value of tying your product to a famous racer.
Not only did Carroll Shelby engineer the GT350 into a race-winning car, he also gave the model some real cred among those who were most likely to be in the market for such a car. Think of pretty much any car that has gone on to collectable status by dint of association with a famous race driver and you can thank the Shelby Mustang for same. Brock Commodore anybody?
Of course, the hardware, not nostalgia, was what it was all about back in the day, and with Shelby's famous engineering smarts, the GT350 got a high-riser manifold with a four-barrel to hike power to a dizzying (1965, remember) 306 horsepower. Shelby also raided the Ford parts bin for axles from a Galaxie, bigger rear brake drums and those newfangled Kelsey-Hayes powered disc brakes got a run up front.
And just to prove he really was a genius, Shelby moved the spare wheel into the cabin and ditched the rear seat, making the GT350 a two-seater and allowing the car to compete in the sports car class of the time.
BEHIND THE WHEEL
I'm gonna get reamed by the purists here, but driving a Shelby Mustang is not totally dissimilar to punting a Falcon XR GT. And in case you don't believe me, Uncle Phil, who owns his own 66 Shelby Stang agrees with me.
But to leave it at that would be to ignore the fact that pulling up in a Shelby is pure magic. You turn up in a Falcon, but you arrive in a Shelby Mustang. There is a serious amount of wow factor here, kids, starting from the moment you key the blighter into life and those big side-exit pipes start feeding decibels into the air. The 10.8:1 compression ratio helps there, but it remains these are loud cars. The idle is pretty ropey too, thanks to the lumpy, solid camshaft.
Of course, being the very special car that it is, there are a few advantages it has over a V8 Falcon of the same era, starting with better stoppers thanks to those four-spot front anchors. The handling is a touch tidier too, and the balance is damn good mainly because the little 289 doesn't overpower the car, yet still has a 306-horsepower punch for when you need it.
THE OWNERSHIP EXPERIENCE
Every cloud has a silver lining? Maybe not, but a divorce in the USA about three years ago gave Aussie Paul Blackie the chance to secure this genuine GT350 Shelby. Seems the then-owner and his soon-to-be insignificant other were headed for Splitsville and the Shelby was up for grabs as part of the whole mess. So Paul, egged on by his eager mates, grabbed a piece of history while he could.
Even among special cars like the Shelby Mustang, this one is even more special since it's one of a small handful of examples that were dealer-delivered drag-pack cars and came with a few extra hot trinkets including a low-ratio diff. Actually, Paul pulled the short diff and replaced it with something more suitable for street use, although the Detroit Locker is still fitted. The drag-car thing also explains the livery (which the car was dressed in when it won its class of the 1966 Canadian Drag Racing Championships).
"The car was half restored when I bought it," Paul explains, "and I had it completed in the US before shipping it home. So it's only been in Australia for six months or so."
THE RACER'S VIEW: JOHN BOWE
The GT350 arguably started the world's love affair with muscle cars.
Carroll Shelby convinced the Ford hierarchy that he could hot rod their fastback to be used for both racing and on road. A standard recipe, but back in 1965 it was groundbreaking indeed. The original Mustang was a great looking car, brimming with the basics, all Shelby had to do was refine, lighten and choose bits from the spare parts bin to create the GT350.
The engine is a sweet little 289 Windsor. It's light and free-revving and the lightweight alloy-cased T10 gearbox has near perfect ratios.
As a road car it has enough muscle to make your ego grow and enough capability to make you think you're a better driver than you actually are. Visually, these early versions are the pick of the bunch. And they are certainly the rarest and most valuable.
I was at the Laguna Seca Monterey classic a couple of years ago following the recent passing of Carroll Shelby. The respect and love for the man was obvious, he will live on forever through his amazing cars.
VALUE GUIDE
$220,000-255,000
Summary: Carroll Shelby changed the Mustang from mild to wild and created an icon. Pick of GTs is a race-ready 350R at more than $1m. Road-going cars aren't as expensive.
SPECIFICATIONS
Shelby Mustang GT350
Years of production: 1965-66
Body: Unitary
Engine: 4.7 V8
Power: 228kW @ 6000rpm
Torque: 446Nm @ 4200rpm
0-100km/h: 5.7
400m: 14.5
Gearbox: 4-manual
Suspension: Wishbones, coils (f); live axle, leaves (r)
Brakes: Disc/drum

ROBBO'S REAR-VIEW MIRROR...
1965 Shelby Mustang GT350
Carroll Shelby, racing driver, engineer and entrepreneur, won Le Mans in 1959, but is best remembered as the creator of the AC Cobra, the Shelby Mustang and for his key role in helping Ford beat Ferrari at Le Mans.
"Shelby's the name, speed's my business," the tall Texan once told a TV camera. His legendary cars were simple, brutal, stark, and always fast. The Shelby Mustangs came after the Cobra and were never officially sold in Australia. But, in the early years, a couple of examples sneaked through and were privately converted to right-hand drive. In 1967, I borrowed a 1966 GT350 from an enthusiastic owner who was happy for us (Australian Motor Sports & Automobiles magazine, long since deceased) to conduct a full road test.
Shelby converted the standard 271bhp (202kW) Mustang to Shelby-spec in his factory near the Los Angeles International airport. Wider wheels wore 6.95 x 14 Goodyear Bluestreak tyres, track rods were added to the rear suspension, a fatter anti-roll bar at the front and Koni shockers all round. The engineers improved the front suspension geometry, fitted faster steering (still 4.0 turns and the same recirculating ball system used in the XR/XT Falcon GT) and added a brace across the engine compartment. Most significantly, the 4.7-litre V8 breathed through a new intake manifold and a bigger four-barrel Holley carburettor. Fabricated exhaust extractors and low restriction mufflers completed the engine mods that saw power climb from 271hp to 306 bhp (228kW) at 6000rpm, with peak torque of 329lbft (446Nm) at 4200rpm.
Shelby, ever the folksy showman, also made sure the GT350 looked the part with Perspex side windows in place of the Mustang fastback's vent panels, rear brake scoops, bonnet scoop, a clean grille and the obligatory GT350 stripes along the lower body sides. Small chrome pins held the bonnet in place.
"It's all guts and hairy chest," I wrote. "No attempt at all has been made to disguise the roar and thunder in an effect to turn the car into another sleeper – it wants to go and doesn't care who knows it."
Go it did. That Shelby, a three-speed auto, was appreciably faster than the manual Falcon GT tested a couple of months earlier. With a quarter-mile time of 15.1 seconds (Falcon 16.3secs) and a zero-to-100mph (160km/h) in 19.7secs, it was a massive 10.4secs quicker than the GT, before the Mustang topped out at 125mph. We enjoyed the car's point-and-squirt handling: brake early, aim the nose towards the apex of the corner and then blast. But only on dry roads. In the wet the traction was described by the car's owner as "disastrous". A hard ride and heavy steering at anything below 10mph (and always "firm"), the Shelby lived up to its deliberately promoted, "man's car" image. The driving position, confirmed by the UC car, was described as "typically Ford, with a reasonably close steering wheel and low, well-padded buckets seats." Standards have obviously risen since that was written.
In 1966, Hertz car rental company bought just over a 1000 Shelbys, with the first 85 fitted with four-speed manual gearboxes. Hertz advertised them as "Rent-a-Racer" and some of the customers did just that, returning the cars with evidence that roll bars had been welded in.
After departing his alliance with Ford, Shelby worked with Chrysler (and, briefly, Oldsmobile) on a series of projects that resulted in a variety of Dodge Shelby models – he also contributed to the creation of the original Viper – before making up with Ford in 2003 and helping with development of the new mid-engine Ford GT and a new generation of Shelby Mustangs. Shelby, who died in 2012, once told another TV audience: "Yesterday's history. Tomorrow's a mystery. So live for today." It was his life-long philosophy.


*****
More reviews:
> Video: World's greatest cars - Shelby Mustang GT350
> Precious metal: Shelby GT500 convertible
Search used:
>> Search Mustang cars for sale
Unique Cars magazine Value Guides
Sell your car for free right here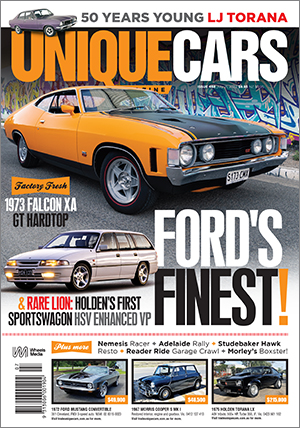 SUBSCRIBE TO UNIQUE CARS MAGAZINE
Get your monthly fix of news, reviews and stories on the greatest cars and minds in the automotive world.
Subscribe