1975 VW Passat TS review
---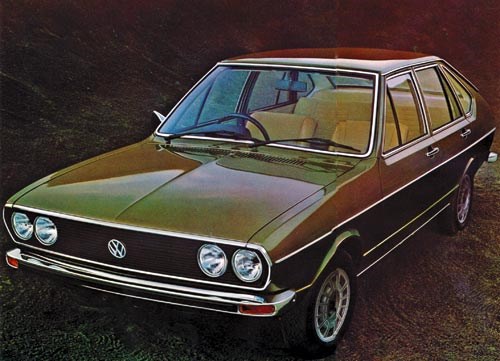 Classic: 1975 VW Passat TS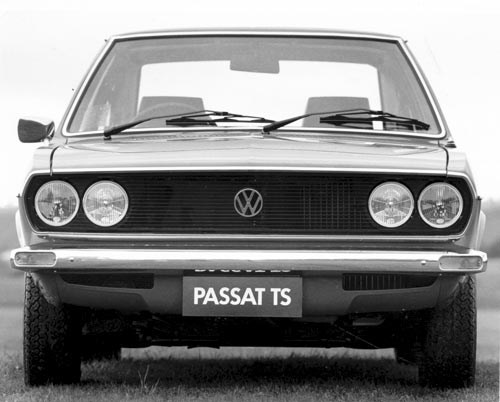 Classic: 1975 VW Passat TS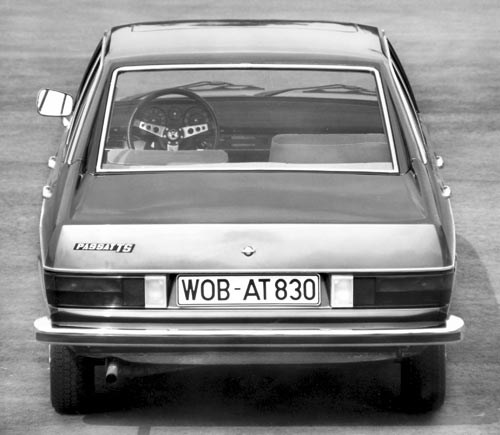 Classic: 1975 VW Passat TS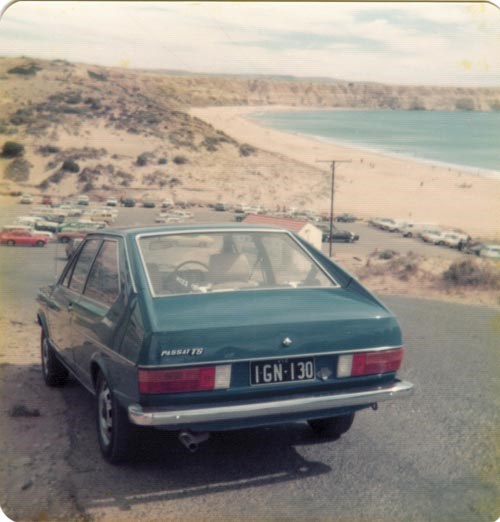 Classic: 1975 VW Passat TS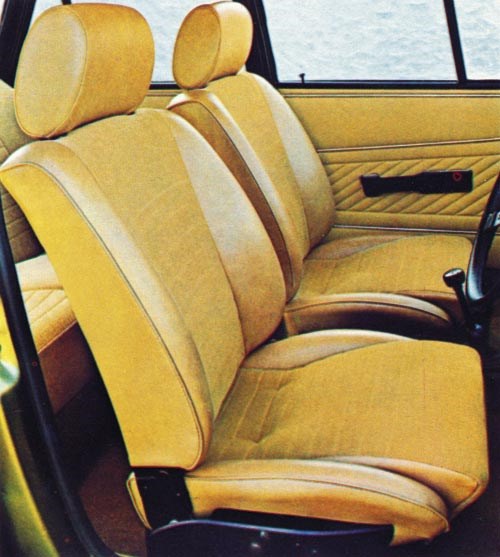 Classic: 1975 VW Passat TS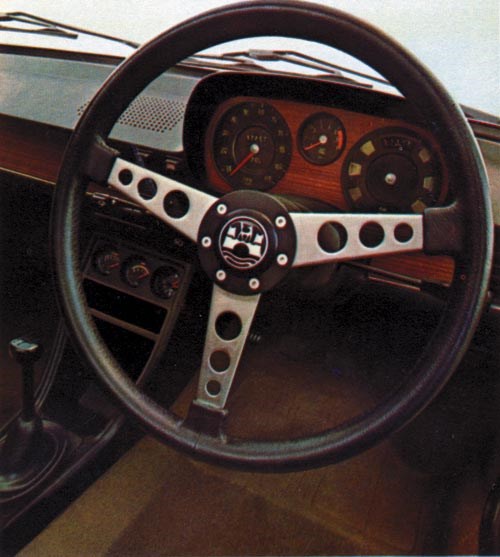 Classic: 1975 VW Passat TS

Volkswagen's brave but flawed Passat TS...
Volkswagen Passat TS
Jumping out of gear at 160km/h is part of the fun...
I've just been extolling the virtues of (out-moded) manual gearboxes. One of the worst of these I've ever experienced was (loosely) attached to a 1975 Harbour Blue Volkswagen Passat TS  that I drove for 18 months.
That was an extraordinarily highly strung car. When Volkswagen changed from rear engine/rear drive to the reverse, much of its corporate philosophy changed in the process. The TS felt as fragile as any old Beetle felt strong. Driving it home from the dealer I noticed the needle of the water temperature gauge right up near the danger zone. Normal, I was told.
A slight bump would move the gearlever out of top (fourth) into Angel's. This was not an issue around suburbia but it got my attention once when testing for top speed on a long straight stretch driving into Victoria's High Country. Foot flat, bump, into neutral, engine doing half a zillion rpm shown on that scale model tacho.
Another time I raced a mate in a DS21 through the mountains. It's hard to work out the contribution of each element to the total driving pleasure, but going up and down so frequently between second and third was a big part of it. Watching the interesting body angles of the DS was another.
The real inadequacies of the hottest 1975 Passat became evident as soon as the Golf made its debut here in 1976. Stubbier, more practical, perhaps less stylish and with 0.1 of an extra litre, the Golf was much more accomplished, suggesting VW was coming to grips with the front-wheel drive configuration after a poor start.
Mechanically, the Passat TS was identical to the Audi Fox. But its two-door shape was sexier. There was no hatchback even though the Renault 16 had been around some seven or eight years before the Passat.
In summary one of the worse things about owning the Passat was that I had already owned a Renault 16TS (one of the greatest cars of the '60s along with the Peugeots 404 and 504, Jaguar XJ6 and BMW 2800).
A friend of mine who owned a Mazda R100 coveted my Passat. From somewhere he produced a VH Valiant to trade on it. I shrugged out of my hire purchase poverty and drove the Valiant instead.
It was a good car, albeit automatic, and I drove it until I could sell it at a tidy profit.
In hindsight much of the appeal of the Passat was its not-quite-thereness, the fact that it might heart-start you at any moment by dropping out of gear, that it always seemed to be threatening to overheat and the fact that it felt tinny and yet carried a VW badge. What a weird car, but somehow it was more lovable for being merely human.
*****
More reviews:
> Buyer's guide: VW Passat R36
Search used:
>> Search Volkswagen cars for sale
Unique Cars magazine Value Guides
Sell your car for free right here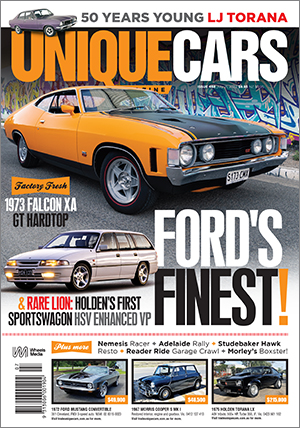 SUBSCRIBE TO UNIQUE CARS MAGAZINE
Get your monthly fix of news, reviews and stories on the greatest cars and minds in the automotive world.
Subscribe