Porsche 4x4: 1981 911SC 4WD Prototype
---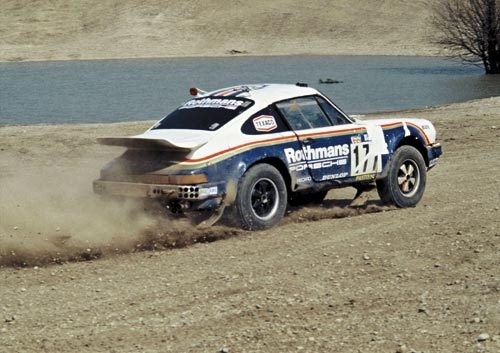 Porsche 4x4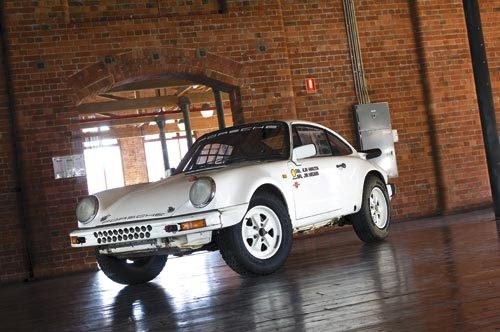 Porsche 4x4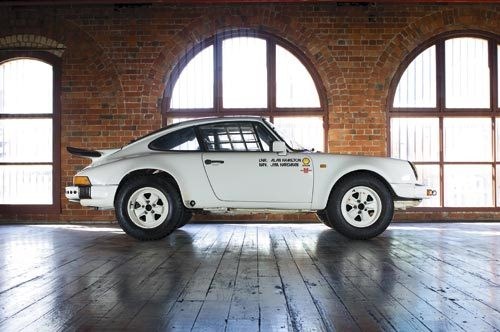 Porsche 4x4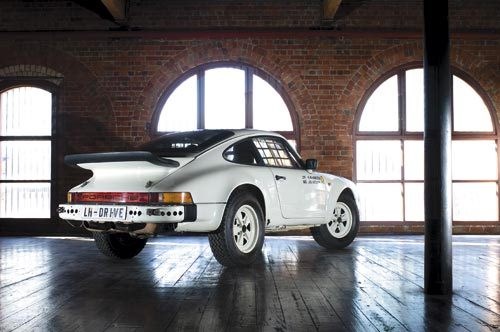 Porsche 4x4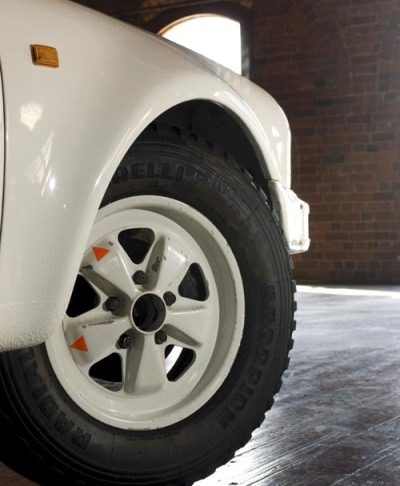 Porsche 4x4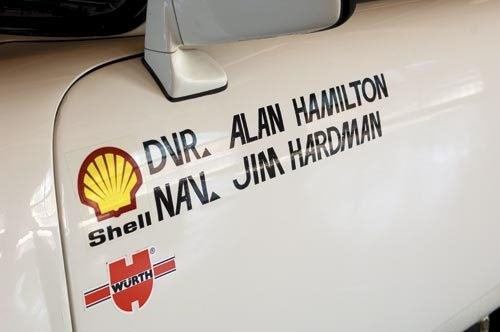 Porsche 4x4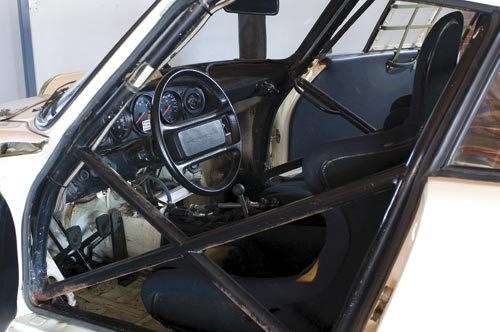 Porsche 4x4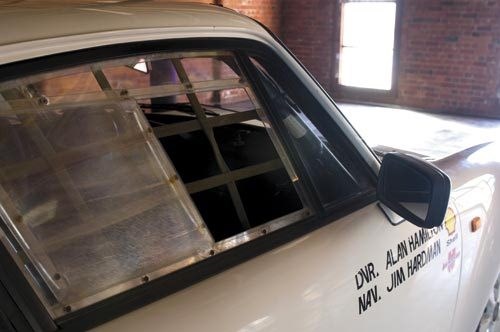 Porsche 4x4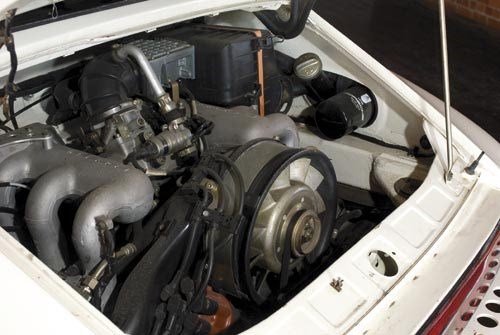 Porsche 4x4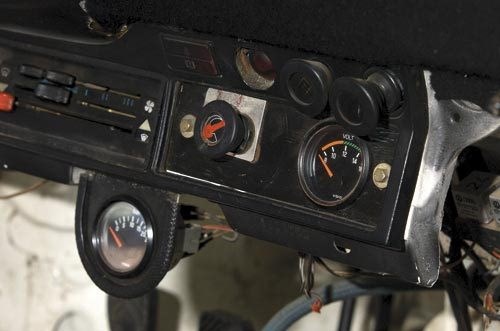 Porsche 4x4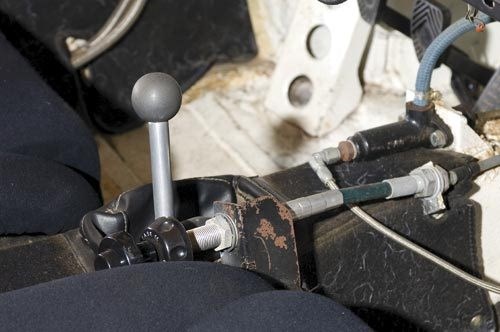 Porsche 4x4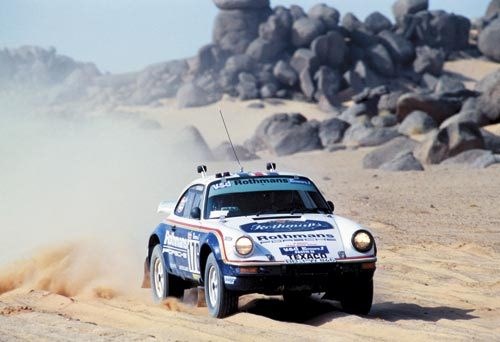 Porsche 4x4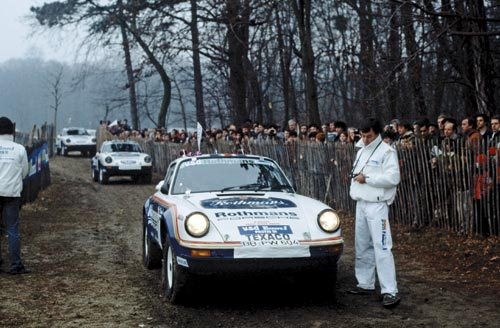 Porsche 4x4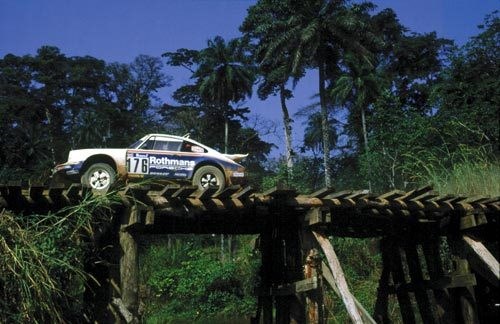 Porsche 4x4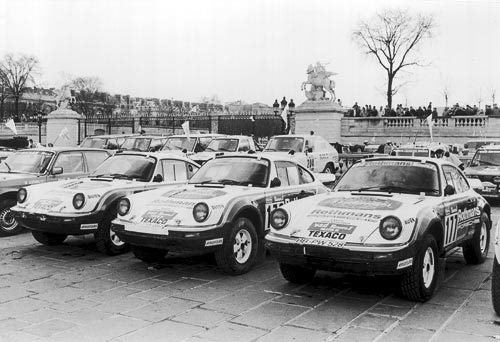 Porsche 4x4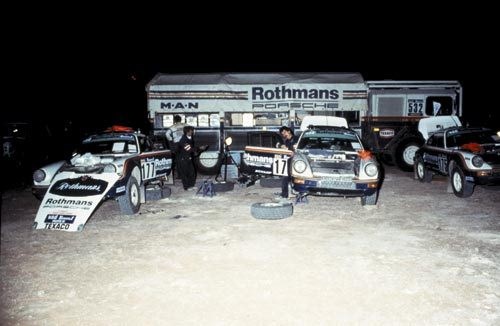 Porsche 4x4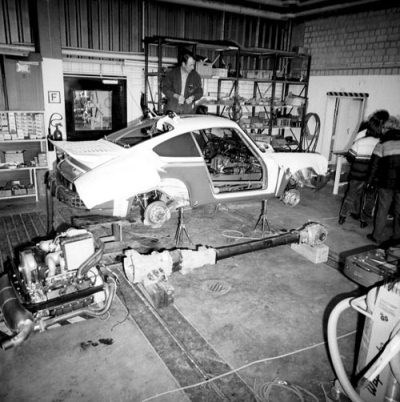 Porsche 4x4

This battered development mule not only helped Porsche win the Paris-Dakar rally, it is also the forebear of every all-wheel drive 911 since
PORSCHE 4X4 911SC
FOUR FATHER
The late-'70s was a difficult period for the Porsche 911. After years of dwindling sales and minimal development, the venerable coupé was at the brink of oblivion. Knowing the difficulties involved in adapting the 911 to increasingly stringent safety and emissions laws, then-Porsche CEO, Ernst Fuhrmann, announced in October, 1977, that he expected it to become economically unviable within two to three years and inevitably discontinued.
For a few gloomy years it looked as though he might be right, as year after year production numbers continued to fall: From 12,884 in 1977 to an all-time low of 9745 in 1980. If sales fell below 6250, the 911 would be scrapped.
Unwilling to plough any time or money into the coupé's development, it seemed that Fuhrmann was content to simply let the 911 die on the vine – which is probably what would have happened if Ferdinand Porsche himself hadn't personally intervened.
Tensions between Fuhrmann and Porsche had been simmering for years, but it was the 911's fate that brought the increasingly bitter conflict to a head. Despite the fact that Fuhrmann had been behind some of the 911's greatest successes, both on and off the track, and openly stated that he would back the 911 so long as people were buying it, Ferry accused him of wilfully neglecting the car and effectively digging its grave.
With Ferry flatly refusing to let his beloved 911 die and Fuhrmann adamant that Porsche's best interests lay with his 928 and 924, there could only be one outcome. After nearly 30 years together, Fuhrmann and Porsche parted ways and the 911 was granted a stay of execution.
With a new decade came a new direction and finally some light at the end of the tunnel.
On 28 November, 1980, Ferry introduced the world to Porsche's new CEO, Peter Schutz. Taking office on New Year's Day, 1981, Schutz embarked on the task of rejuvenating the 911 and within months the factory began churning out new concepts – some of which had already been in development behind Fuhrmann's back! First came the Cabriolet, followed swiftly by the racing SC/RS and an intriguing idea that had been doing the rounds at Weissach for some time – all-wheel drive.
Noticing the promising work that his nephew, Ferdinand Pïech, had been doing at Audi, Ferry Porsche had originally asked Fuhrmann to look into developing a similar system back in 1979. Considering that the factory had ample experience with four-wheel drive from its work on various military vehicles, developing such a system for the 911 should have been fairly straightforward. Fuhrmann, however, wasn't interested and stalled the project. But with Fuhrmann gone, and Audi's Quattro selling well and racking up impressive wins in rallying, it was obvious that Porsche needed to get in on the action, and soon.
"We can't escape this four-by-four era," Porsche's head of development, Helmuth Bott, told his colleagues upon being appointed to head up the new project, "We have to be involved." By the time Porsche announced its intentions by unveiling an all-wheel drive 911 Cabriolet concept at the 1981 Frankfurt Motor Show, work on developing the all-wheel drive system was already well underway.
Although a number of mules were used to develop the new drivetrain, the second 911 to be converted just so happened to be Bott's own company car. Starting life as an unremarkable brown 911SC, the car was handed over to Weissach's techs for conversion and would go on to play a pivotal role in developing the all-wheel drive system for Porsche's future road and competition cars.
Designated 'C20', the prototype was initially fitted with a fairly rudimentary transaxle system. Retaining its original MacPherson strut front end, it had a driveshaft running from the gearbox through a torque tube to a modified, freewheeling 924 differential at the front. Later, as Bott's technicians tried to dial out the car's epic understeer, a central differential was fitted, which allowed them to start experimenting with the front-to-rear torque split.
While Bott may have officially handed the car over to his team for development, factory records show that the R&D chief reclaimed C20 as his personal 'winter' car during 1982 and '83 so that he could evaluate the system's progress for himself. Although the project had been bubbling along quietly for nearly two years, 1983 would prove to be a critical year in its development, as Porsche announced it was going to join forces with Rothmans and enter the 1984 Paris-Dakar rally. Needless to say, with Rothmans effectively offering to part-fund the all-wheel drive project, Porsche was only too happy to oblige and so the Type 953 was born.
To help develop the Dakar car, Weissach decided to take Bott's trusty old SC and rebuild it as a fully-fledged rally weapon. Stripped to a bare shell, C20 was fully seam-welded and all the suspension, engine and shock absorber mounts were substantially reinforced. Drilled aluminium bumpers replaced the usual plastic items and a drastic weight loss program included fitting fibreglass guards, doors, bonnet and engine bay cover and replacing all glass bar the windscreen with Perspex.
The mechanical specification of C20 continually evolved throughout its development. Sometime after May, 1983, its MacPherson strut front-end was replaced by a double-wishbone setup with specially designed Bilstein dampers while a modified version of the 911 Turbo's suspension was used at the rear. The modifications resulted in an impressive 27cm of ground clearance, but 10mm-thick carbon-kevlar sheets were still installed on the car's underbody to protect vital components from the harsh terrain of the desert.
A 150-litre fuel tank was installed in the rear of the cabin, matched to a 120-litre tank at the front, providing sufficient range for the Dakar's long desert stages. Cleverly, fuel could be pumped from one tank to another while on the move in order to optimise weight distribution.
With reliability more important than power in endurance racing, even the race 953s used a more or less standard 3.2-litre Carrera engine, albeit detuned in order to accept the poor-quality fuel it would be forced to use in the desert. A compression ratio reduction from 10.3 to 9.7:1 dropped outputs from 173kW/283Nm to a still- respectable 168kW/279Nm.
A five-speed transaxle fed power to a spool rear diff with an open diff up front. The car could be run in two- or four-wheel drive, with a manually-lockable centre differential splitting the torque 31:69 (front:rear) when engaged. Though relatively agricultural, the system proved both durable and effective during 7500km of brutal testing in the African desert.
But while C20 showed promise during its long and arduous development, few would have expected the finished 953s to perform quite as well as they did in the 1984 Paris-Dakar. René Metge took a stunning outright win, Jacky Ickx finished sixth and Roland Kussmaul 26th out of the 313 cars that entered the race.
With Porsche shifting its attention towards developing both the techno-fest 959 supercar and the proposed all-wheel drive 911 Carrera 4, C20 was stripped of its Rothmans livery and rally gear and continued its testing duties until it was finally pensioned off in 1986. It was at this point that Alan Hamilton, Porsche's then- Australian distributor, heard about the car from his good friend Helmuth Bott and offered to take it off his hands.
"I bought it basically just to add to the collection," remembers Alan. "I viewed it as being a historically important car for Porsche, in that it marked the beginning of the factory's four-wheel drive development. Being a prototype rally car it wasn't exactly in pristine condition – cosmetically it had the odd ding in it and a bit of rust here and there. Mechanically though, it was excellent and still capable of rallying, which was an added bonus."
Taking delivery of the car in 1987, Hamilton decided to stretch the old girl's legs in a few local rallies. Still, despite having raced everything from 911s to Can-Am 917s and everything in between, piloting such a car through the Aussie Outback threw up a little more excitement than Hamilton was prepared to handle.
"Jim Hardman and I competed in a couple of events with the car," says Alan. "To be honest, I can't remember much about them other than that we won a prize for the biggest jump at the Little Desert rally. I also remember nearly taking the door handles off the car at 200km/h on another rally.
"I think it was at that point that I decided it was probably the most dangerous form of motorsport that I'd ever competed in and I didn't do any more after that race – it was just too dangerous. I mean, you'd go out on 70km laps and no-one would know that you were missing until you failed to turn up at the end. And you could be anywhere on the circuit, lying upside down and on fire and no-one would have a clue. It was too risky, both for us and the car."
After being retired for the second time in its life, old 'C20' was eventually sold to trucking magnate Lindsay Fox in 1990, becoming part of his massive collection where, sadly, it's done little since. Sitting in the corner of the museum's 'Porsche' room on the first floor of the beautiful old Treasury building, the jacked-up 911 looks massive, towering over the low-slung 718RSK and 550 Spyder parked beside it. Dusty and more than a little rough around the edges, C20 is an incongruous sight amidst such a collection of immaculately preserved exotica.
While the car hasn't turned a wheel in anger in so many years, with a plan in place to gradually recommission all the cars in the collection, there's hope that the old mule will get to play in the sandpit one last time.
SPECIFICATIONS
1981 911SC 4WD Prototype
Engine: 3164cc flat-6, SOHC, 12v
Power: 168kW @ 5800rpm
Torque: 279Nm @ 5000rpm
Weight: 1210kg
Gearbox: 5-speed manual
Suspension: double-wishbone, torsion bars, anti-roll bar (f); torsion bars, anti-roll bar (r)
Brakes: discs (f/r)
 


*****
 
More reviews:
> Aussie 4x4: 1978 Holden Overlander review here
> Aussie 4x4: 1973 Ford XY Utility review here

Search used:
>> Search Porsche cars for sale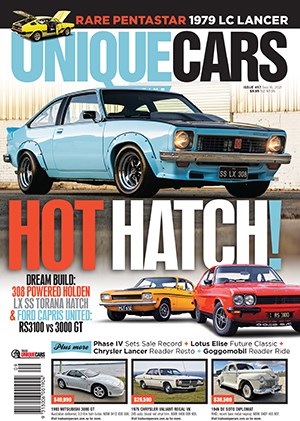 Subscribe to Unique Cars Magazine and save up to 42%
Australia's classic and muscle car bible. With stunning features, advice, market intelligence and hundreds of cars for sale.
Subscribe