Mercury Monterey (1956) Review
---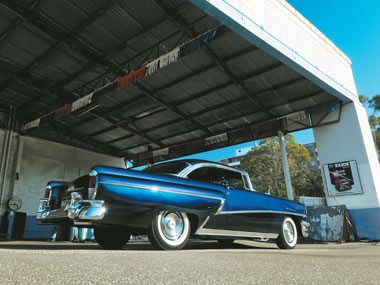 1956 Mercury Monterey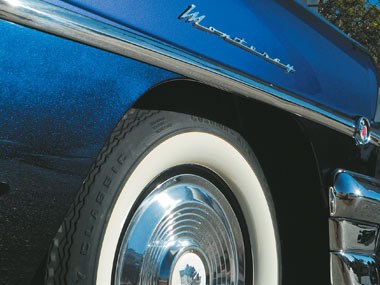 1956 Mercury Monterey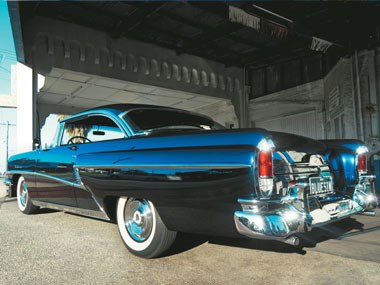 1956 Mercury Monterey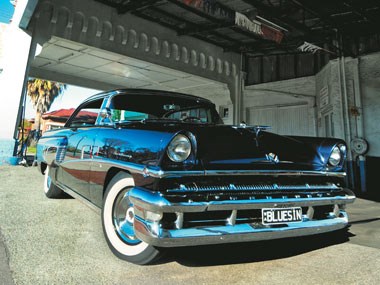 1956 Mercury Monterey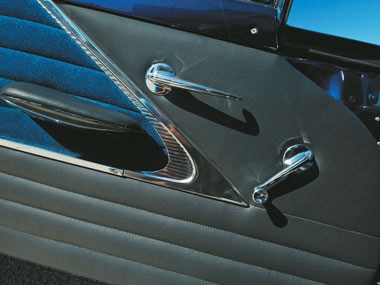 1956 Mercury Monterey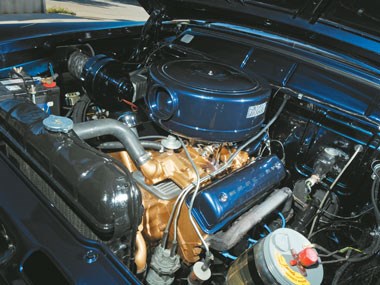 1956 Mercury Monterey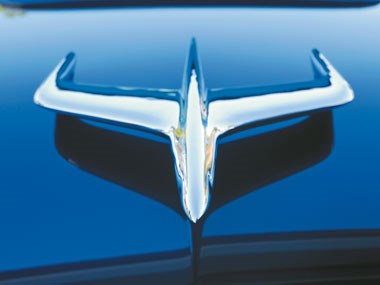 1956 Mercury Monterey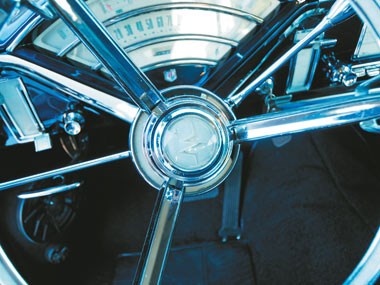 1956 Mercury Monterey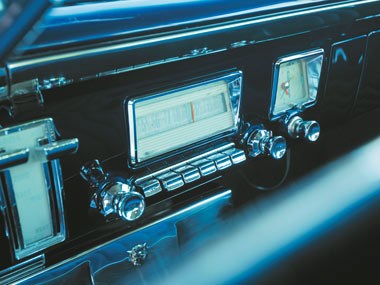 1956 Mercury Monterey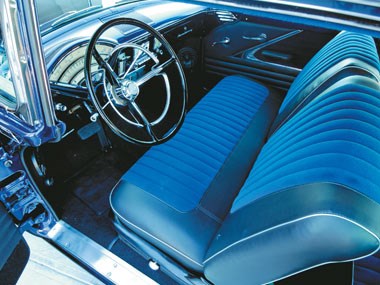 1956 Mercury Monterey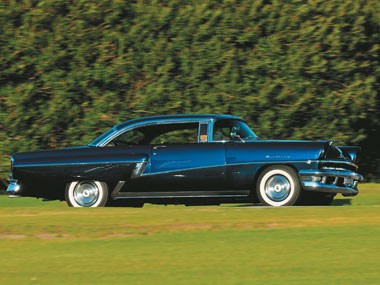 1956 Mercury Monterey

The Big M: Mercury Monterey. Ford's mid-level mercury brand is a rare sight on australian roads, but this fine '56 Monterey is one of the best.
1956 Mercury Monterey
Mercurys were only briefly marketed in Australia around the war years, so the proliferation of models over the marque's 70-plus years are unfamiliar to many of us.
The Mercury brand was born in 1938 and died in 2011, and as you'd imagine, had some highs and lows. Designed by Edsel Ford to fit between the popular Fords and luxury Lincolns, the marque took the name of the winged messenger to the ancient Greek gods.
Mercury was a success from the start with its 1939 model-year cars. While Mercury's were clearly Ford-based, the model range expanded quickly and from inception, all had V8 engines.
In 1947, the Lincoln-Mercury Division was created, combining Ford's two upmarket badges, and from 1949 Mercurys shared Lincoln bodyshells instead of Ford. This new, sleek shape sold well and would become a favourite with hot rodders in years to come.
By the early 1950s Mercury was back to body-sharing with Ford models, but with longer wheelbases - the extra length ahead of the windscreen. Bigger V8s and a major re-style garnered record sales in 1955. But by the '70s, Mercurys had very much become re-styled Fords. While this strategy seemed to work for most US car makers for decades, it ultimately lead to the decline of the brand and the final Mercury produced, a Grand Marquis, rolled off the line in January 2011.
I go to many great automotive events and very occasionally an unusual car really catches my eye with its combination of striking looks, rarity and condition. One such car is the 1956 Mercury Monterey featured here.
In 1955, Mercury had its biggest sales year ever and by 1956 was riding the crest of a wave of popularity, the '56 models being refined versions of the 1955 cars. The Monterey series was the bread-winner and the brand offered several versions - including a pillared sedan and wagon, a hardtop coupe, and later in the year, a hardtop sedan. Most popular by far was the hardtop coupe, with over 42,000 made in that year.
Engines for '56 Montereys were an enlarged version of the Y-block V8 with 312ci (5.1 litres) producing 175kW (235bhp), with lesser Mercurys getting less powerful versions. They were good-looking cars, with low, wide grilles, muscular hips reminiscent of where rear mudguards had been in years gone by, and a sleek roofline, especially on the hardtop coupe.
A big, Z-shaped chrome side trim dominated the profile view. This was often the delineator for two-tone paint schemes, with the lower section usually matching the roof colour.
There's also beautiful detailing throughout, particularly the badges, and while it was clear from the design that the Mercury was a Ford product, it was classier and more upmarket. And American buyers understood this. All 20 Mercury models for '56 fitted into the US$2500-3000 range and a total of 328,000 Mercurys joined the American carpark that year.
How many Mercurys came to Australia? Probably none in that period. Mercurys were primarily made for US and Canadian markets and there was virtually no interest from the parent company in exporting cars further afield. No right-hand drive cars were made. A few have trickled into Australia over the last couple of decades, though.
Al Dunnett grew up in New Zealand and his early cars included a lot of Chevys - including '55 and '65 Impalas and a '66 Chevelle SS - but in recent years he has been more taken by 1950s Fords.
He explains how this car came about: "I've got two mates with Ford Victorias and wanted something similar. I'd had a '56 Ford two-door Club Sedan and knew a bit about them."
He saw this Mercury advertised in Unique Cars by a seller in Queensland. "I saw it was a different shape and knew I wanted it straight away," Al explains.
"I got a mate in Queensland to look at it for me. The paint was faded, there were small dents on the trim and body, and some really minor rust."
Remarkably, the paint and trim was still original, but showing the wear and tear of 50 years of life on and off the road.
Soon after the Monterey arrived at Al's home in Perth, work began in earnest on the restoration. Even though it ran alright, Al still took off the rocker covers and sump to have a good look in the engine.
"It was all mint, no sludge and as clean as a whistle and the same for the transmission," he smiles. The engine's condition was pleasingly in line with the 41,000 miles the odometer showed.
"The job evolved as I went" Al recalls, "I'd do something and then think, 'Oh, that's not good enough'. It was pretty much stripped down, but the body remained on the chassis and at one point I test drove it with a plastic crate as a seat!"
While the car is now spectacularly well restored in all areas, it's the bodywork and paint that stands out and a special House of Kolor hue was mixed for it. While the car was originally delivered new in Los Angeles in Saffron Yellow, Al had had enough of buttercup paint.
"My '56 Ford had been yellow and I got sick of the colour," he says, so two rich metallic blues were carefully selected - the darker colour on the lower part of the car changes in different light. Al was very particular about the finish of the body.
"The bonnet was painted three times. First there was a small blemish in the paint, then a bolt from inside damaged it. I wanted perfectly flat panels, not even factory ripples. We welded metal onto the back edges of the doors to get gaps right."
During the restoration process Al decided to subtly tidy up the front-end styling by removing the overriders and adding extra grille ends and teeth. With so much attention to detail, the results are something Al is justifiably proud of.
Inside, the black and yellow upholstery had to go but the original pattern was retained. And in one nice interior detail, the pattern of the back seat was extended into the rear parcel shelf trim.
The period radio is backed up by a modern unit hidden in the glovebox. A lovely period accessory of a swivelling tissue-box holder under the dash has been added. As well, new badges, horn ring, doortrims, sill plates and rubbers were sourced to complete the look.
"A lot of it's pretty much Ford Victoria parts, though the Mercury is on a longer wheelbase and has a different engine," Al says. "I got most of the parts from the internet, but I've noticed in the last four or five years there are nowhere near as many parts available for these cars on the net - or they want exorbitant prices."
During the suspension rebuild, the front-end was lowered slightly, which suits the big car very well.
Al is not big on car shows but as a favour to a friend, displayed the Mercury in the foyer of the Perth Motor Show in 2011, which is where I first saw it and immediately thought it was an obvious contender for Unique Cars.
The Monterey runs beautifully and gets an amazing amount of attention on the road and there's a subtle burble from its 5.1-litre V8. If ever a car was a cool cruiser, this is it.
Is this rare-in-Oz Monterey a car to keep forever? It looks that way, although the cautious owner might be parting with it sooner than he had expected. "My daughter really wants it and has put her order in for the car," he laughs.
SPECIFICATIONS
1956 Mercury Monterey
ENGINE: 5112cc V8, OHV, 16v, four-barrel Carter carburettor
POWER: 175kW @ 4600rpm
TORQUE: 325Nm @ 2600rpm
GEARBOX: 3-speed Merc-O-Matic
WEIGHT: 1628kg
TOP SPEED: 177km/h
BRAKES: drums (f/r)
PRICE NEW: US$2630
NUMBER MADE: 42,863
Unique Cars magazine Value Guides
Sell your car for free right here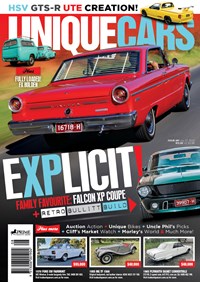 SUBSCRIBE TO UNIQUE CARS MAGAZINE
Get your monthly fix of news, reviews and stories on the greatest cars and minds in the automotive world.
Subscribe