Outback Car Trek for charity
---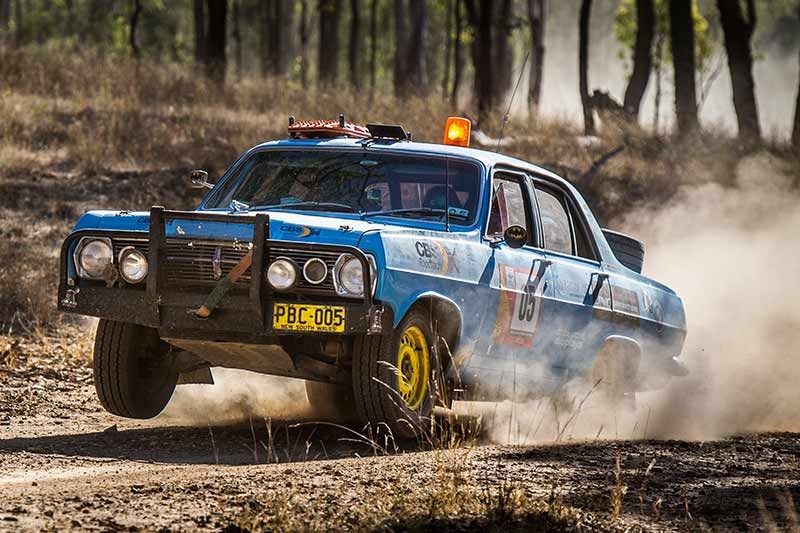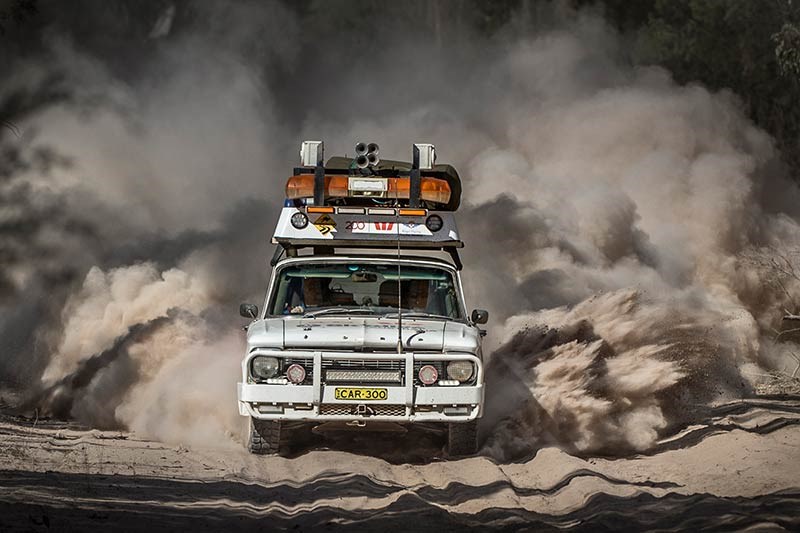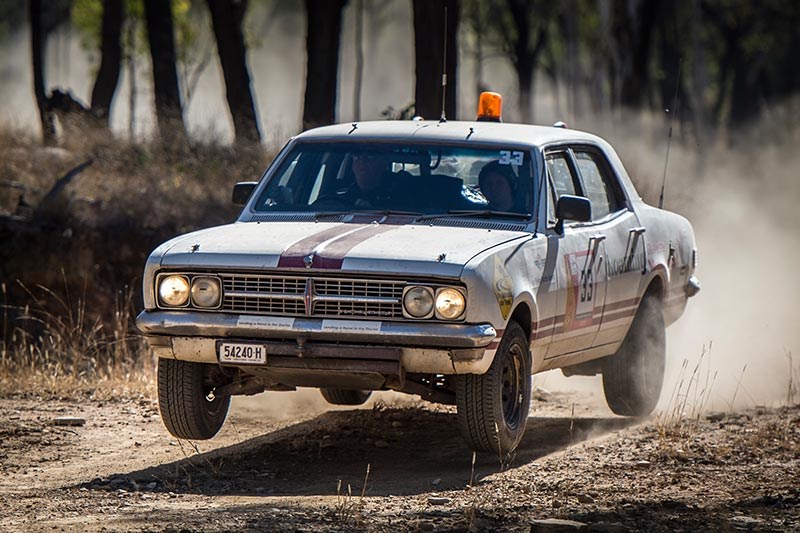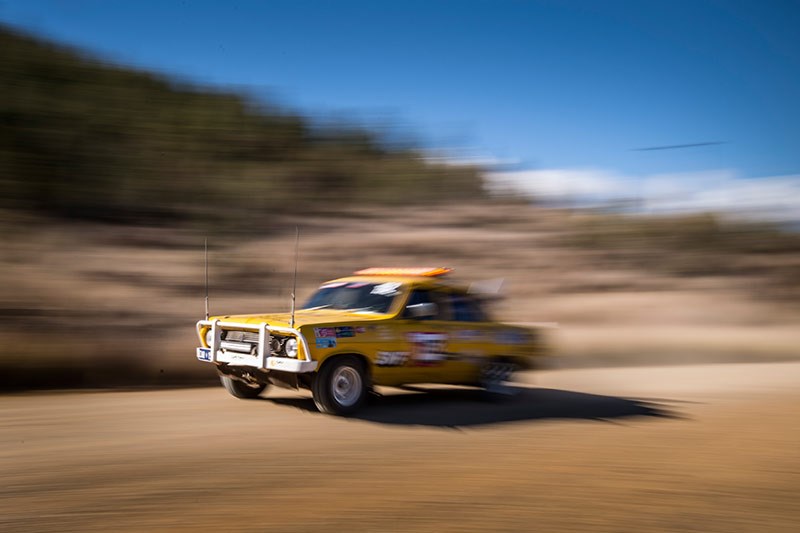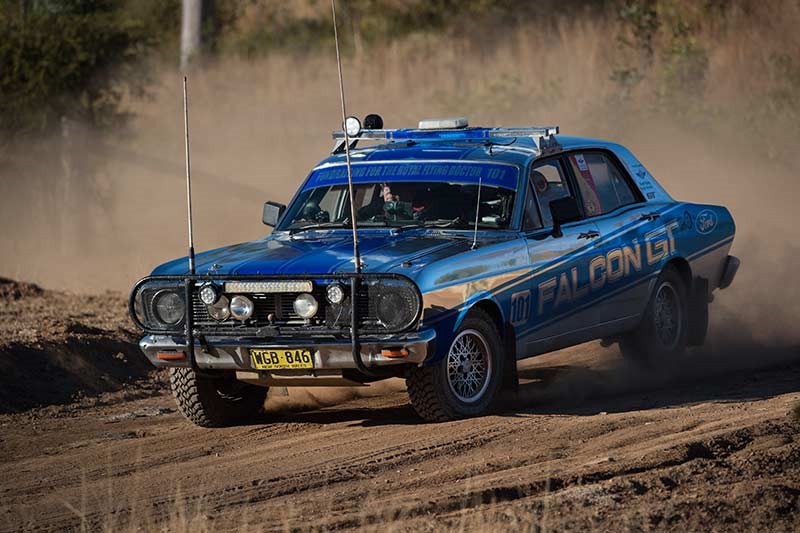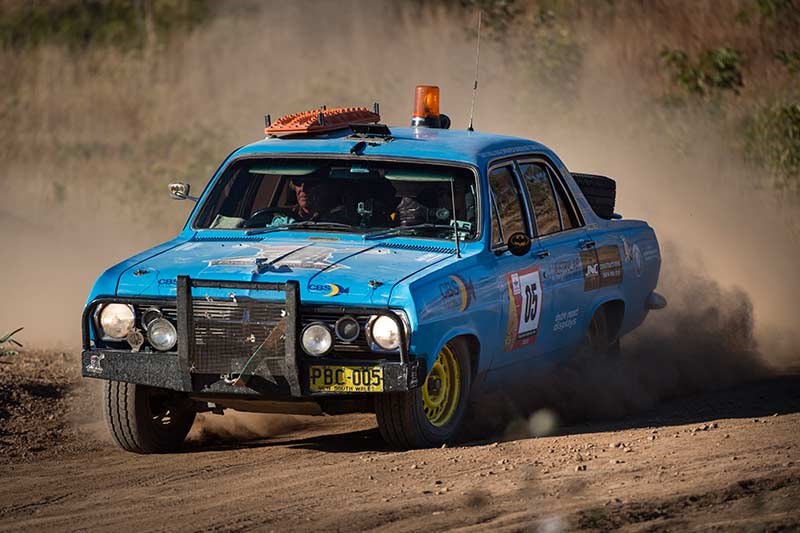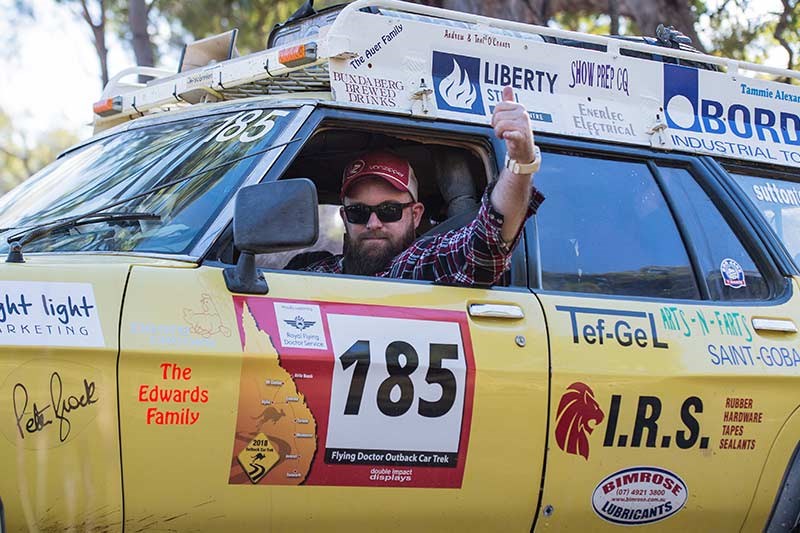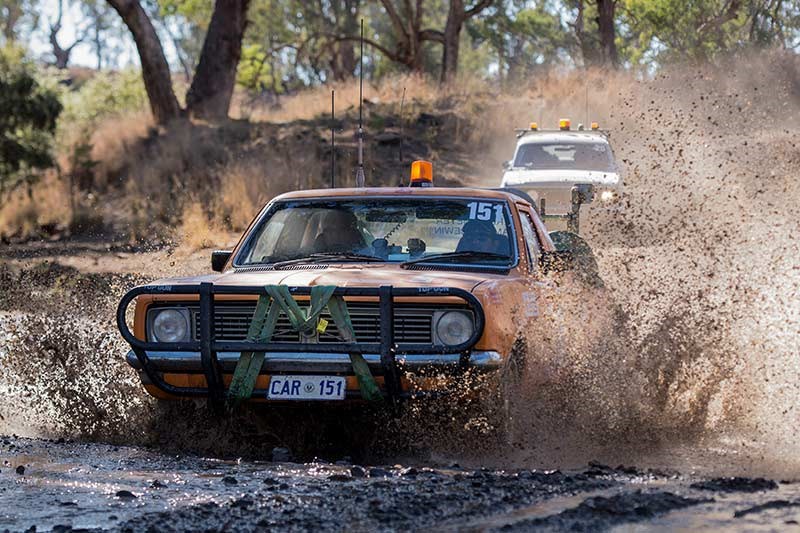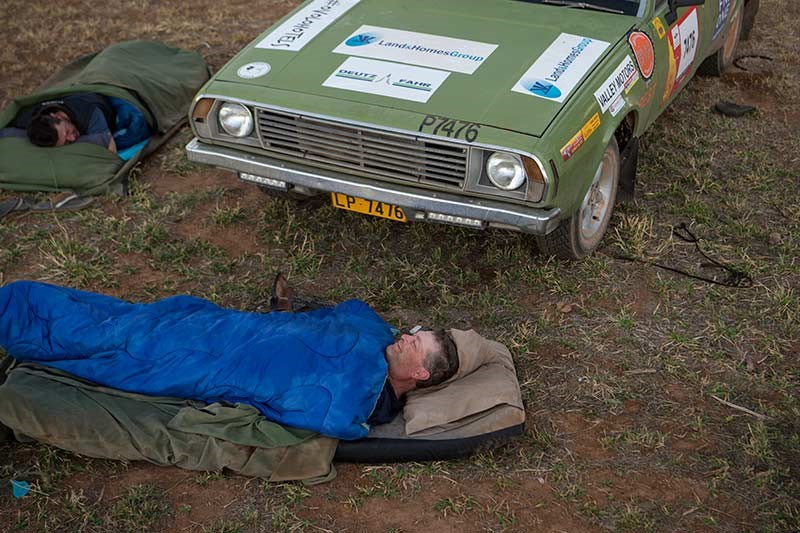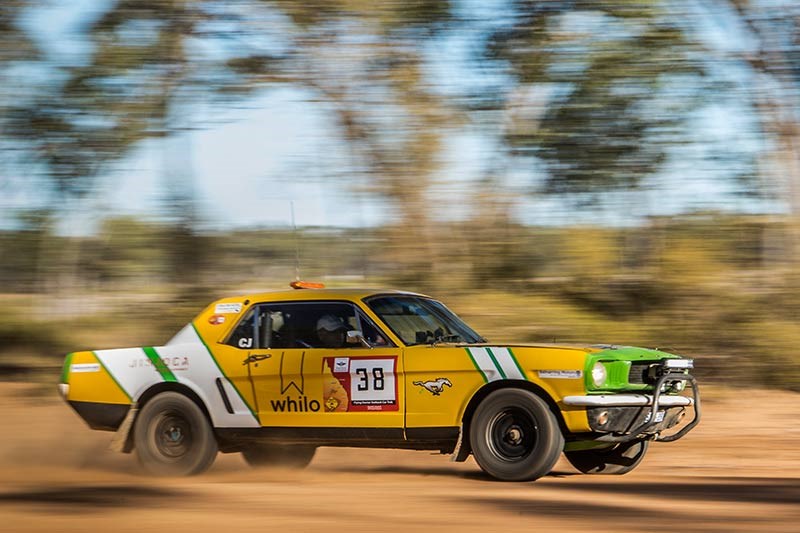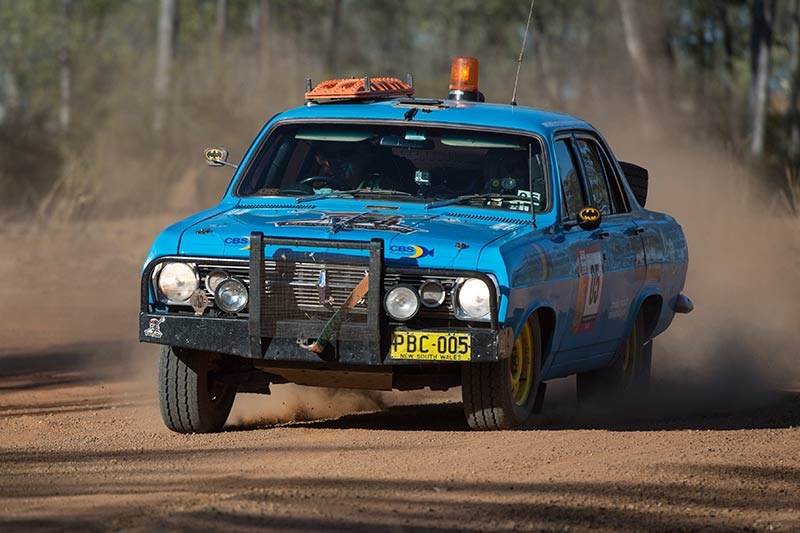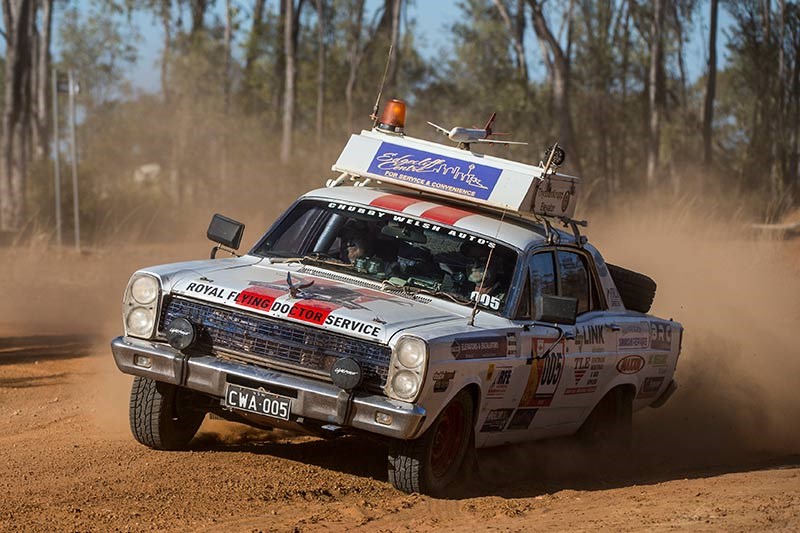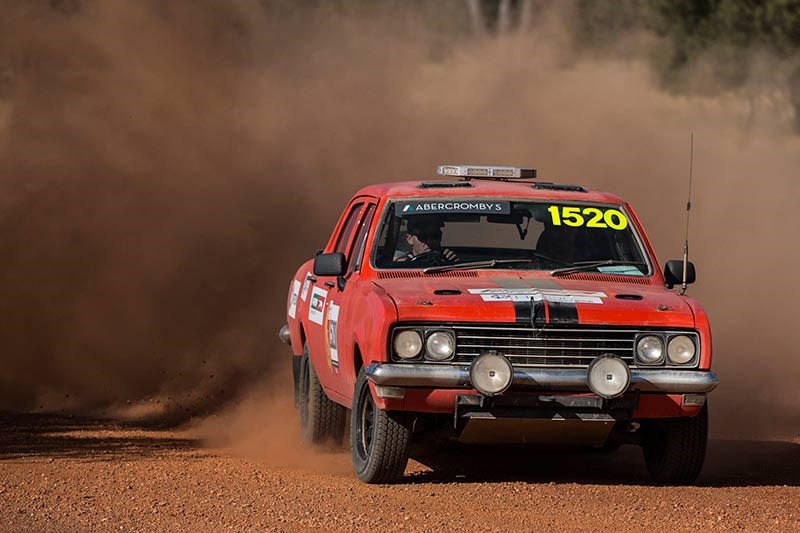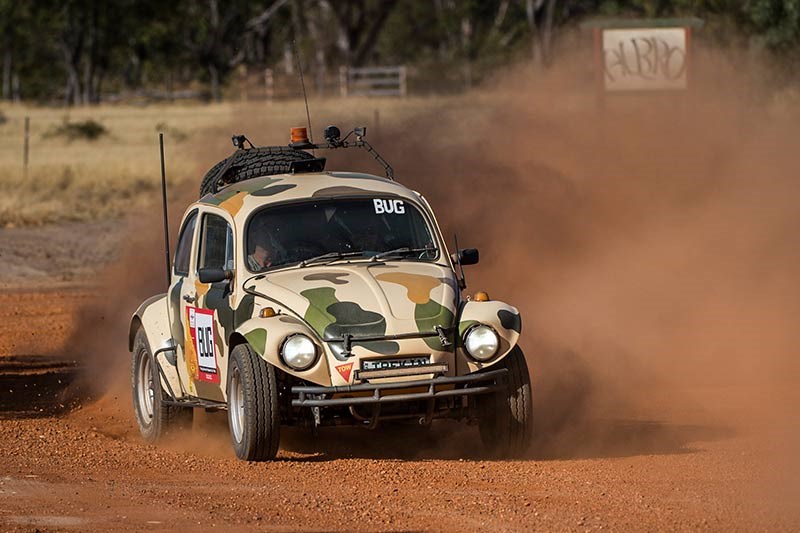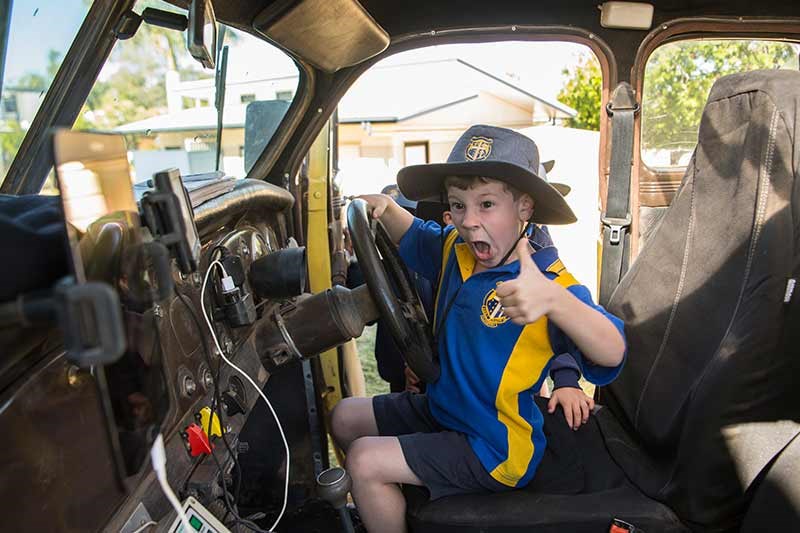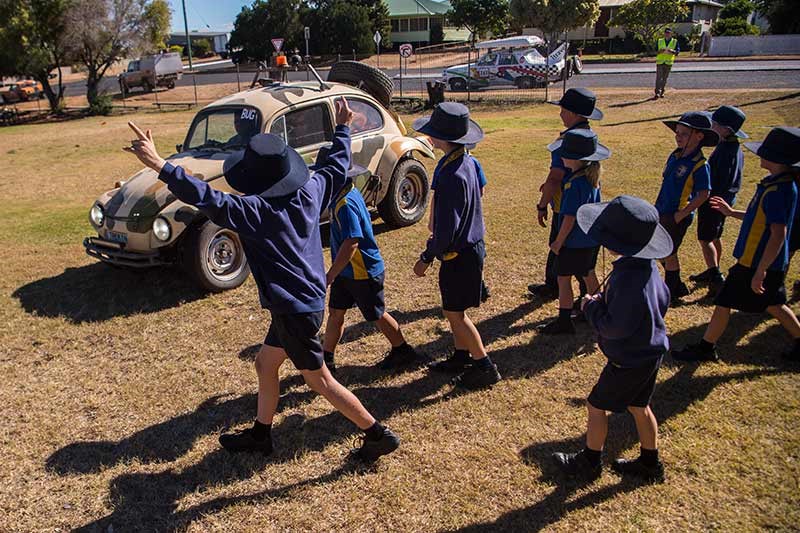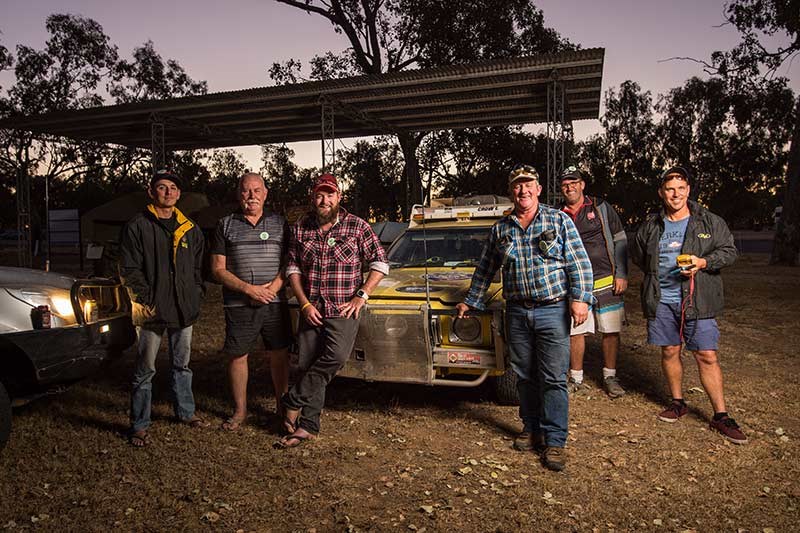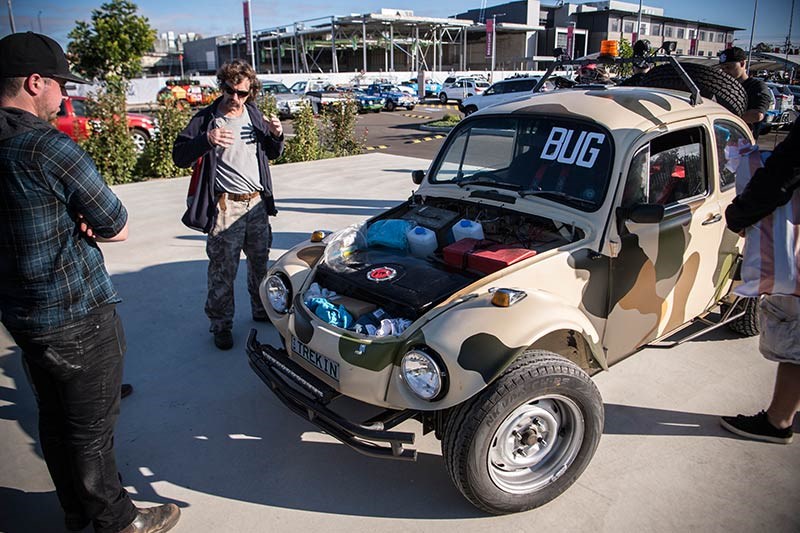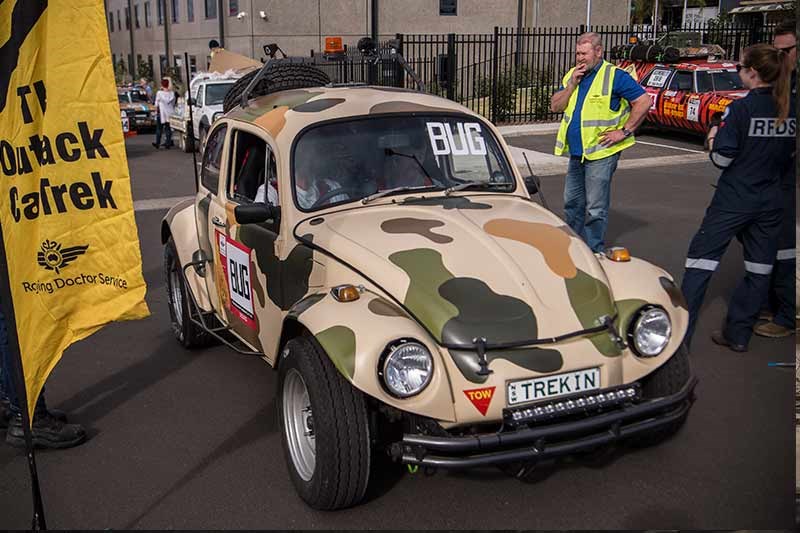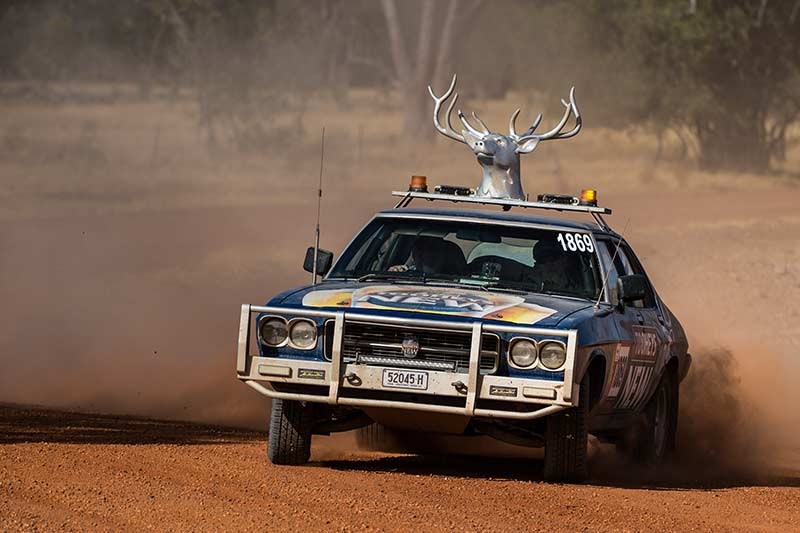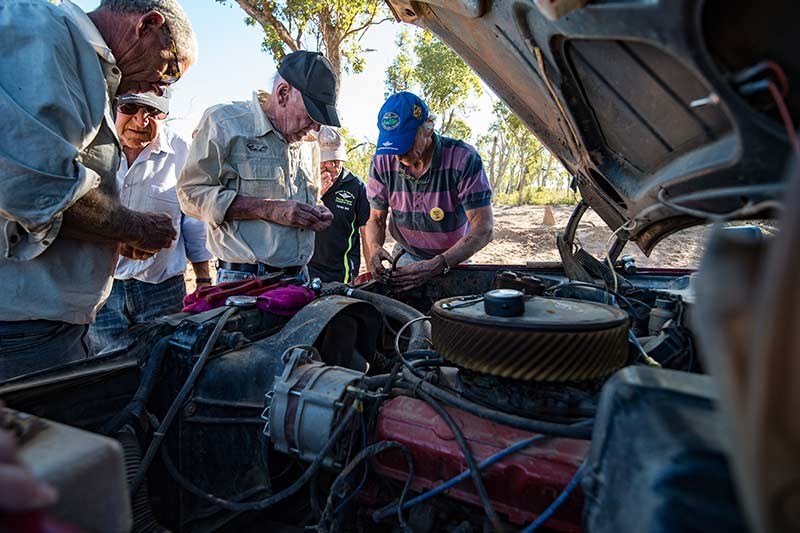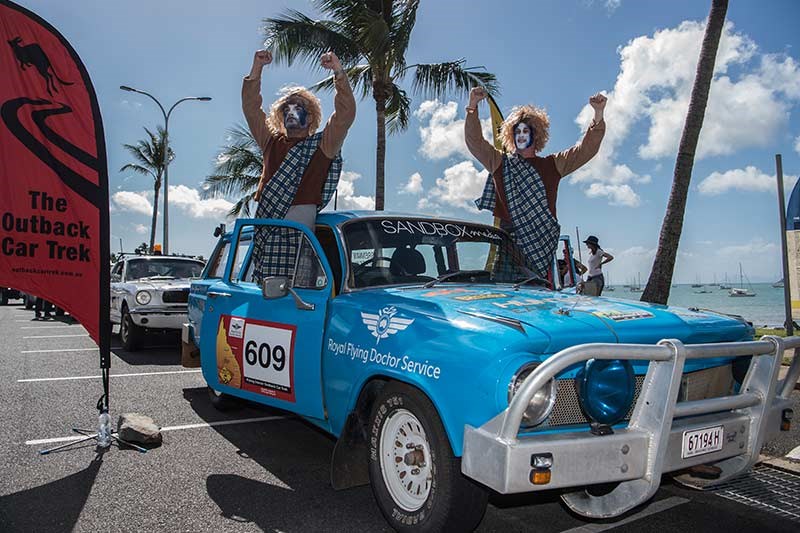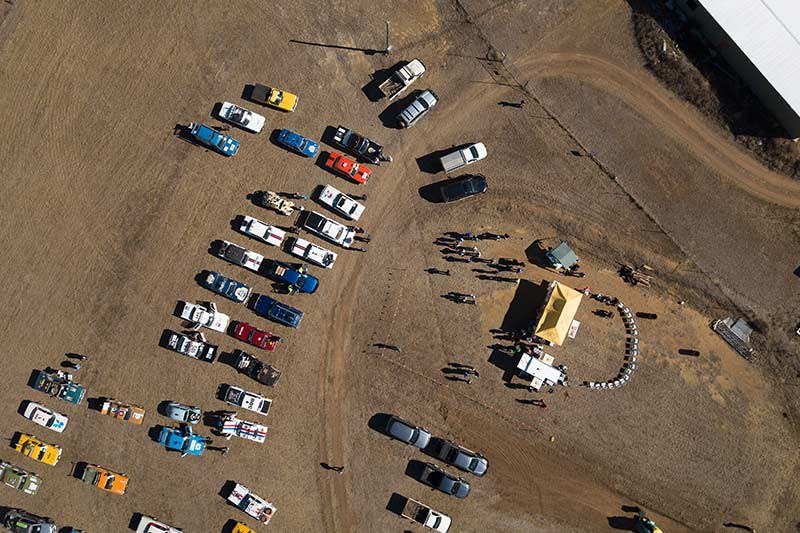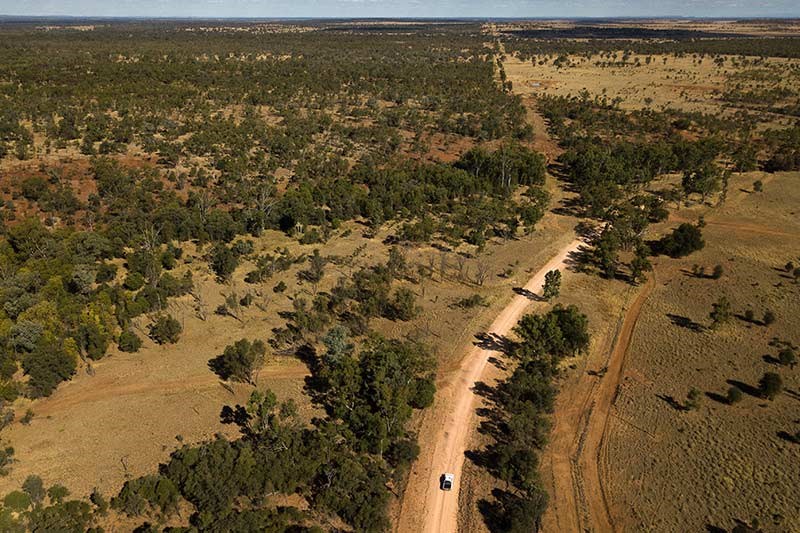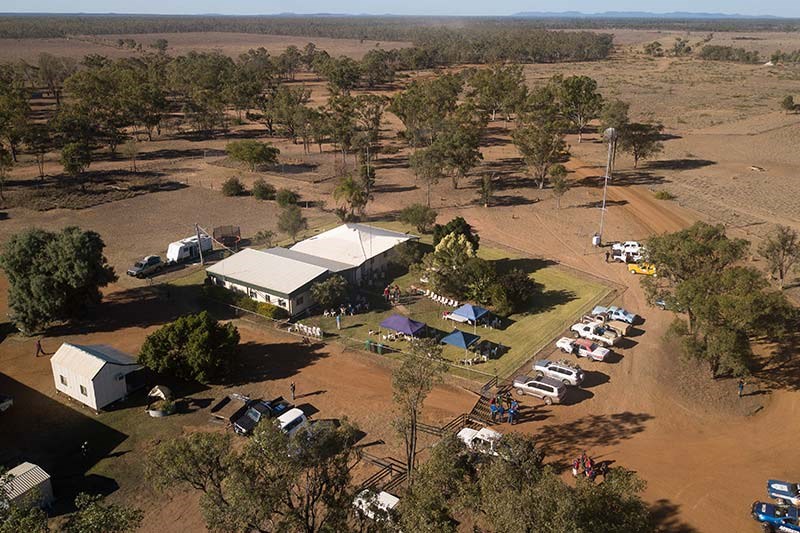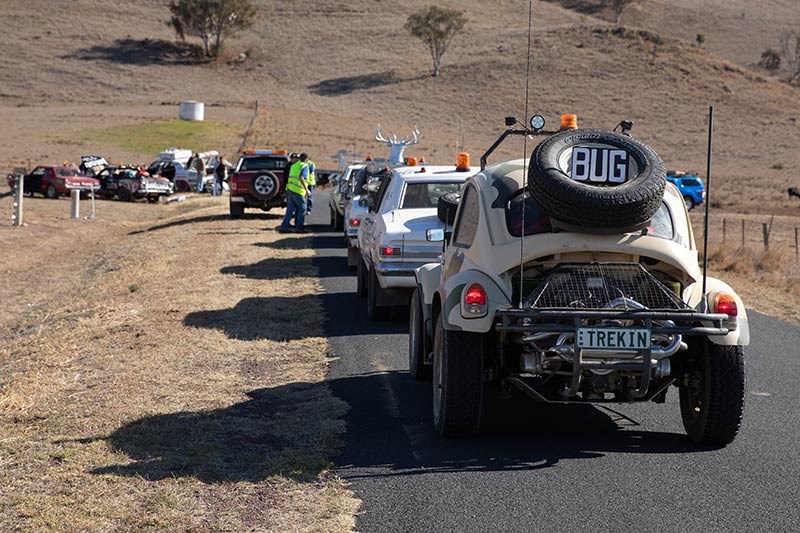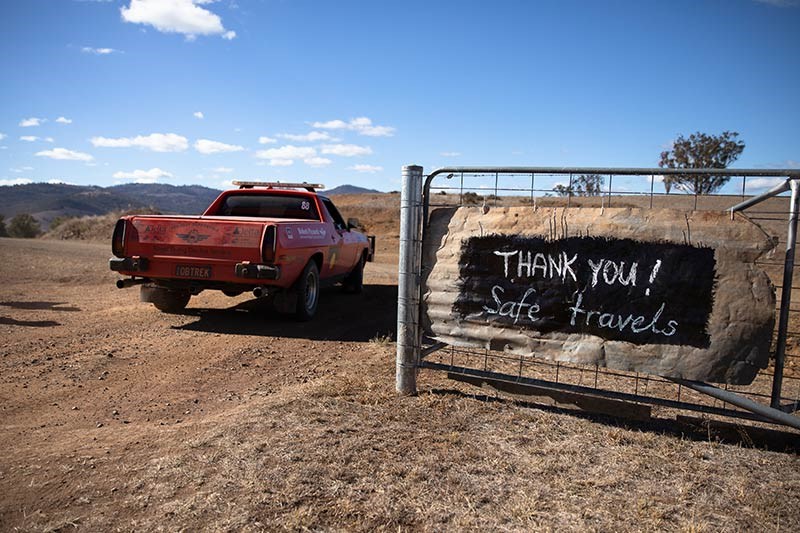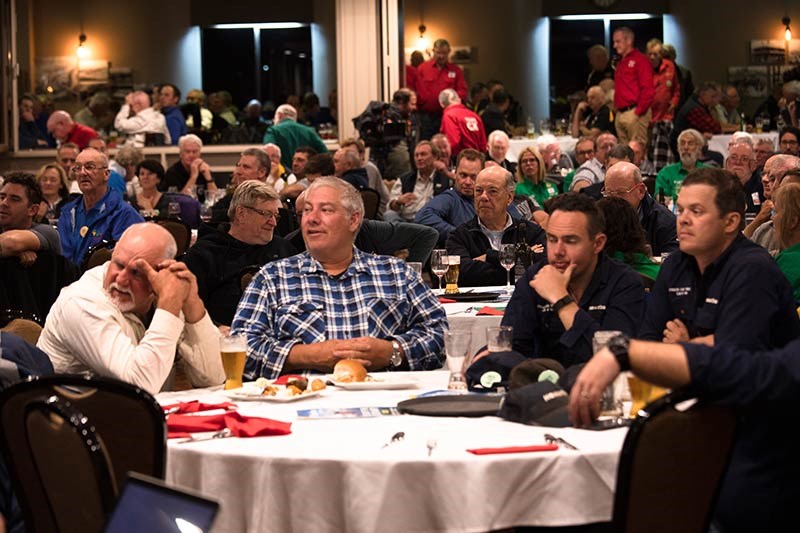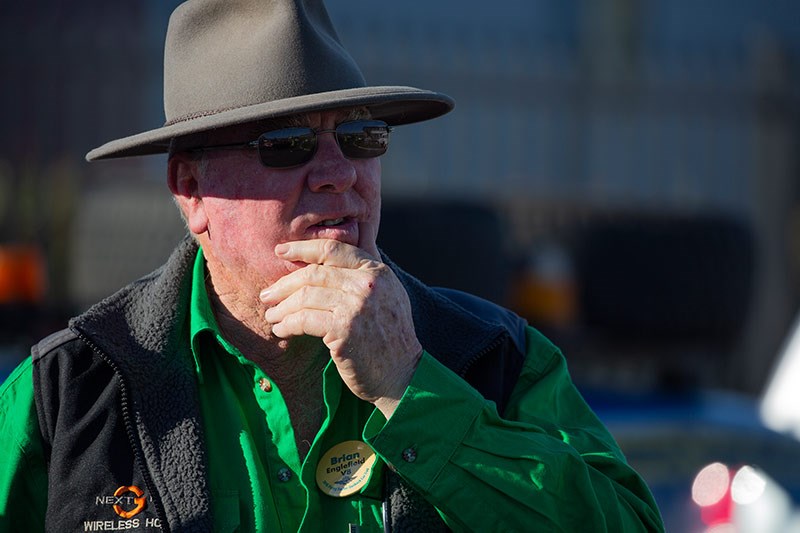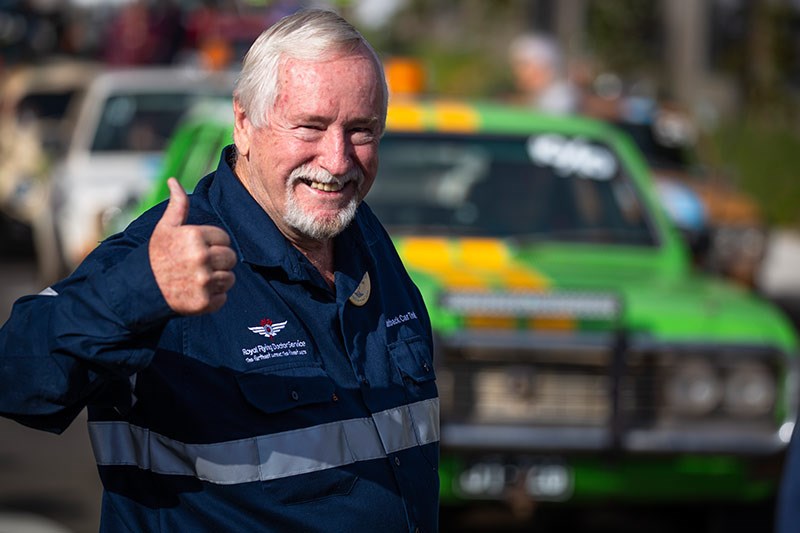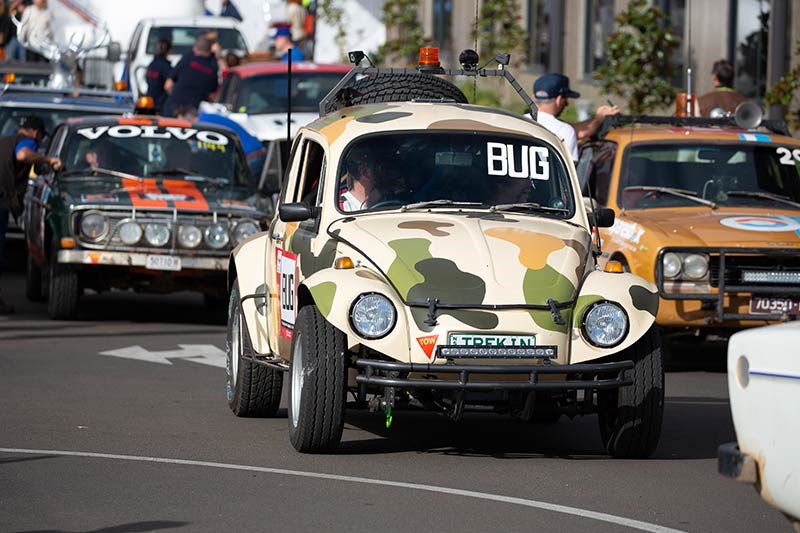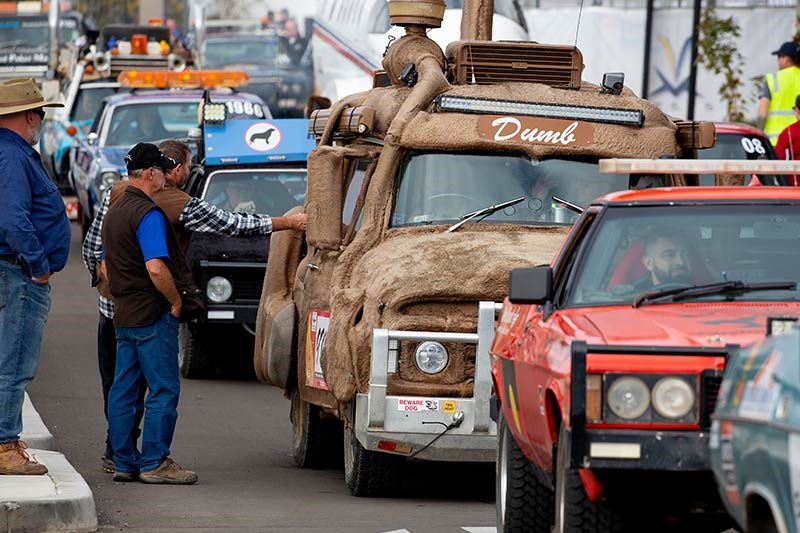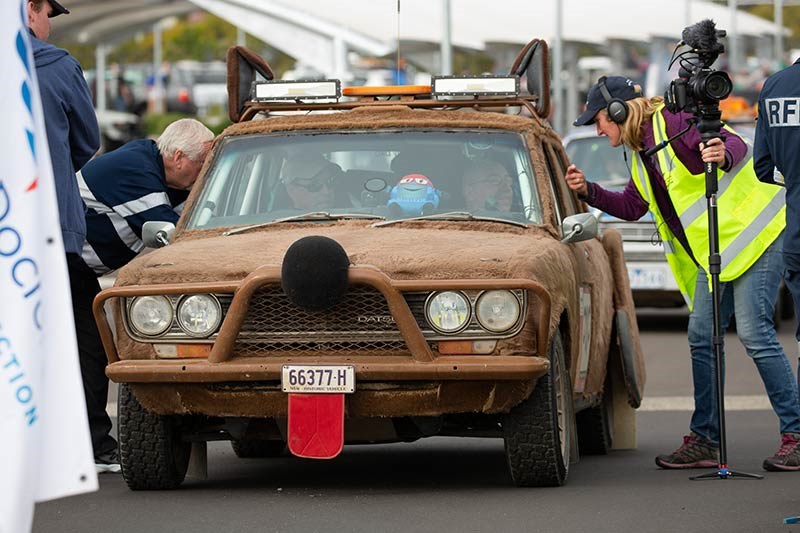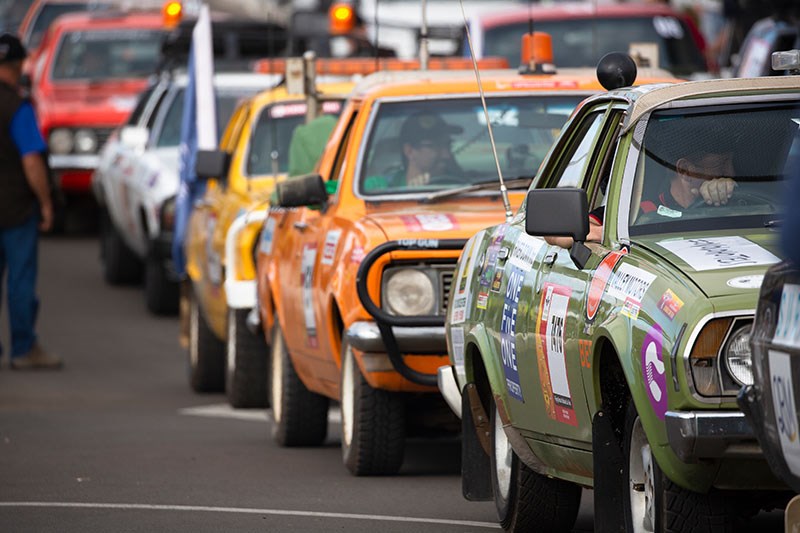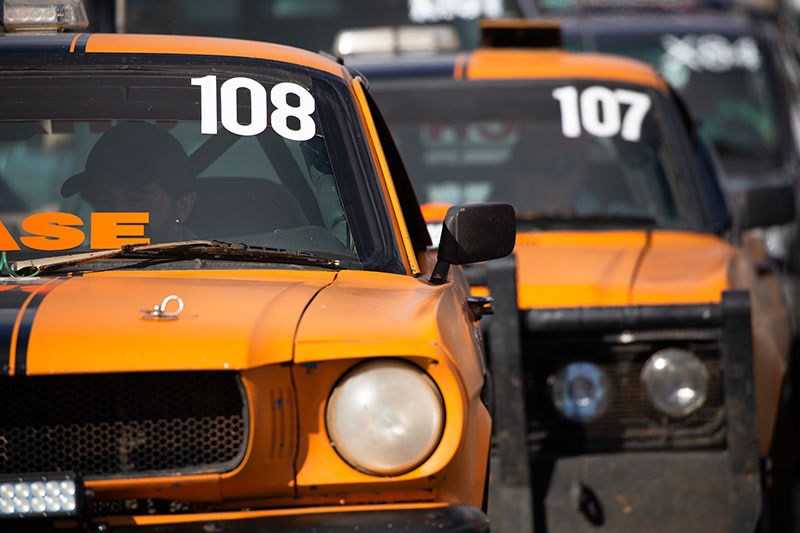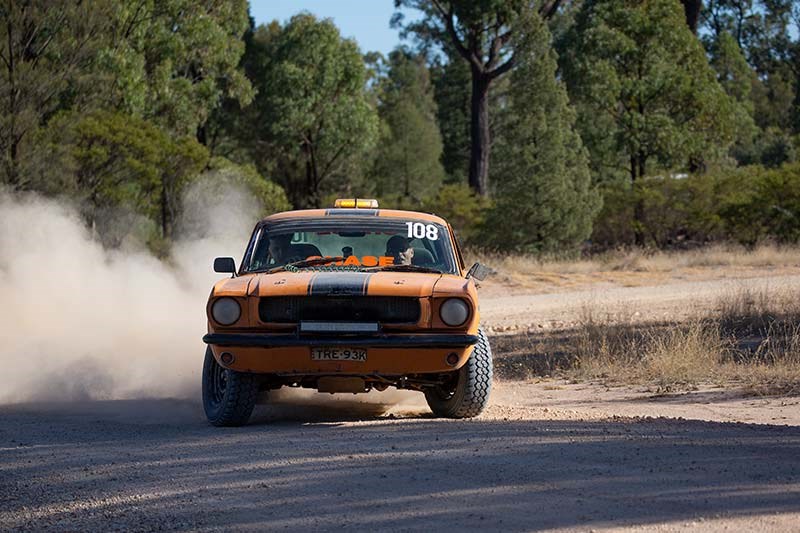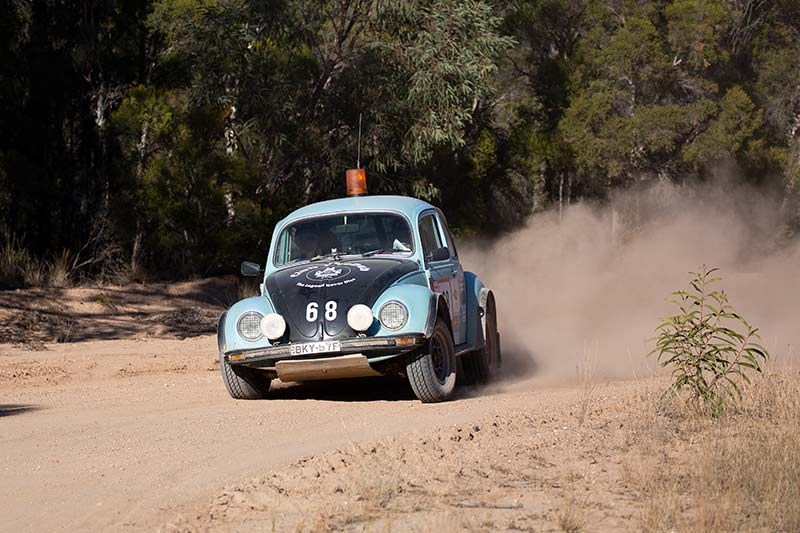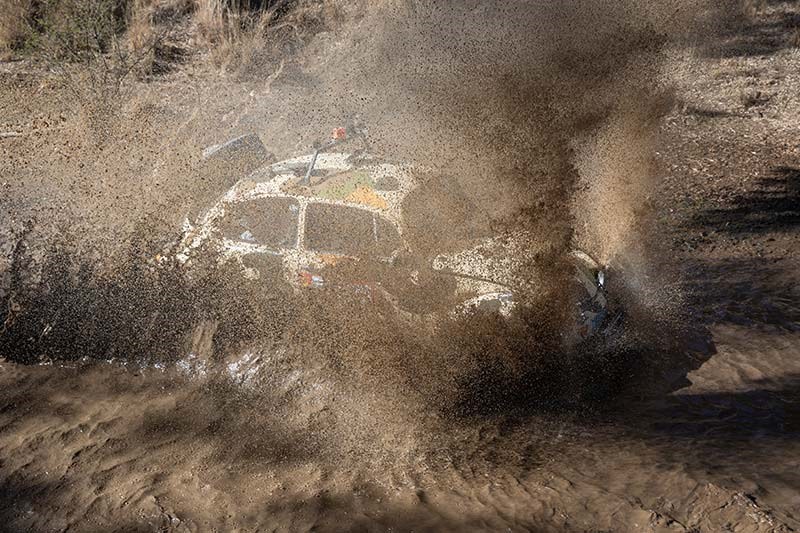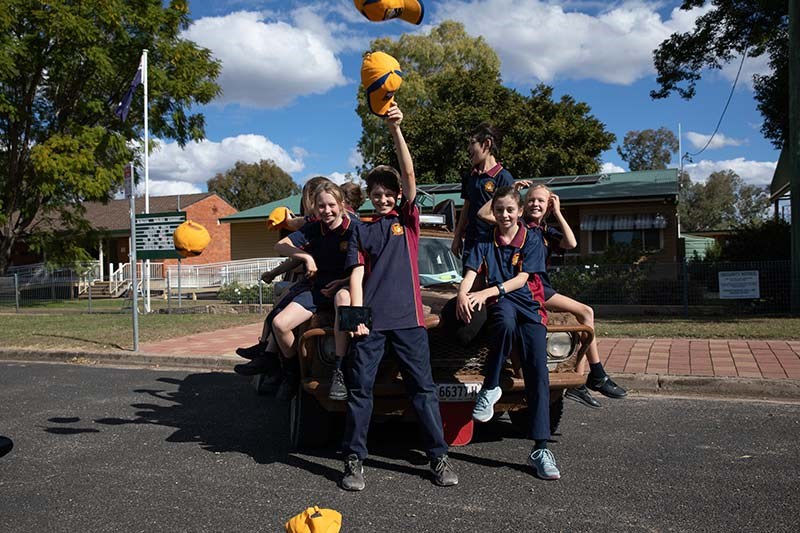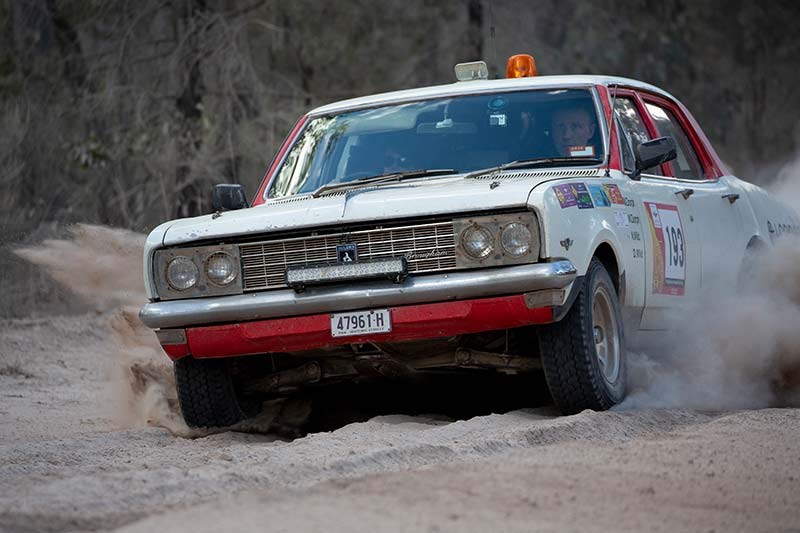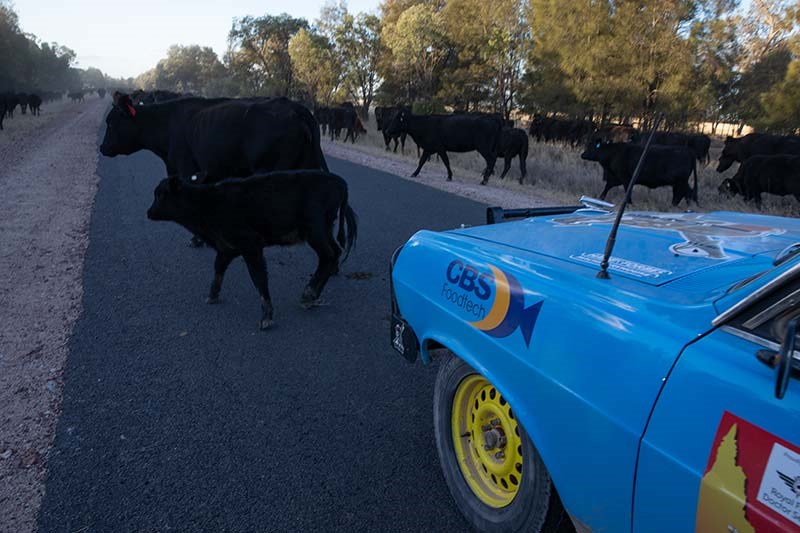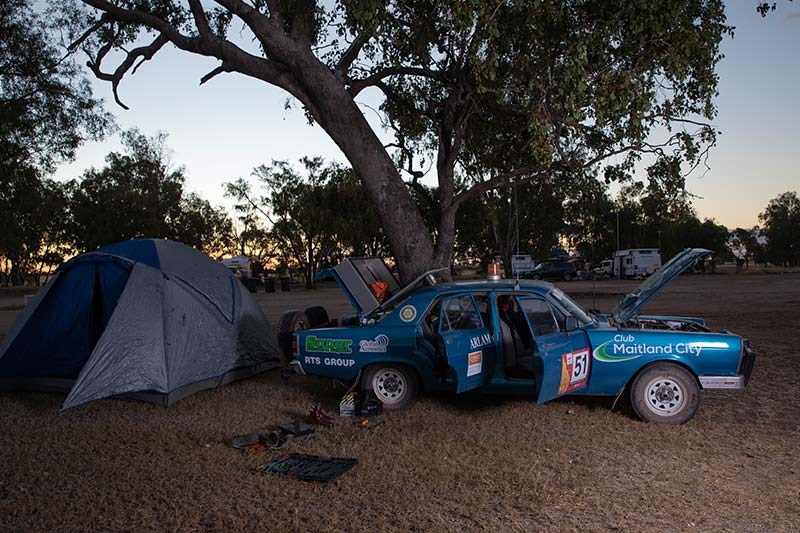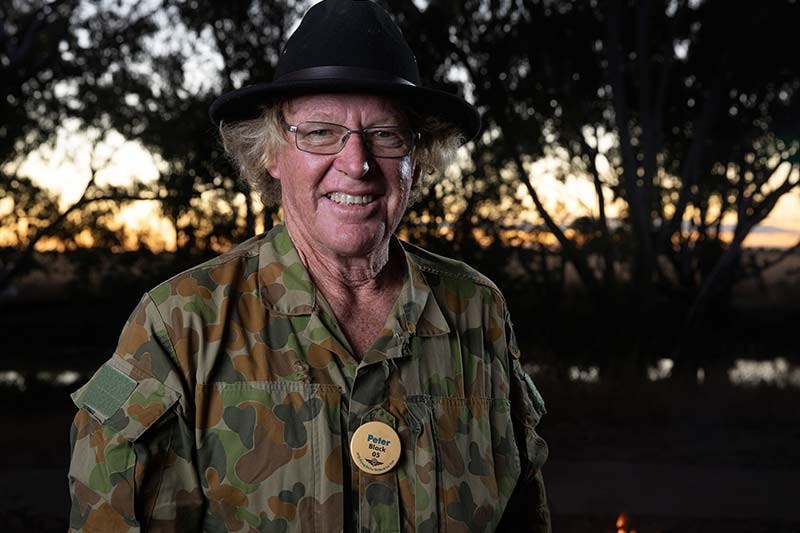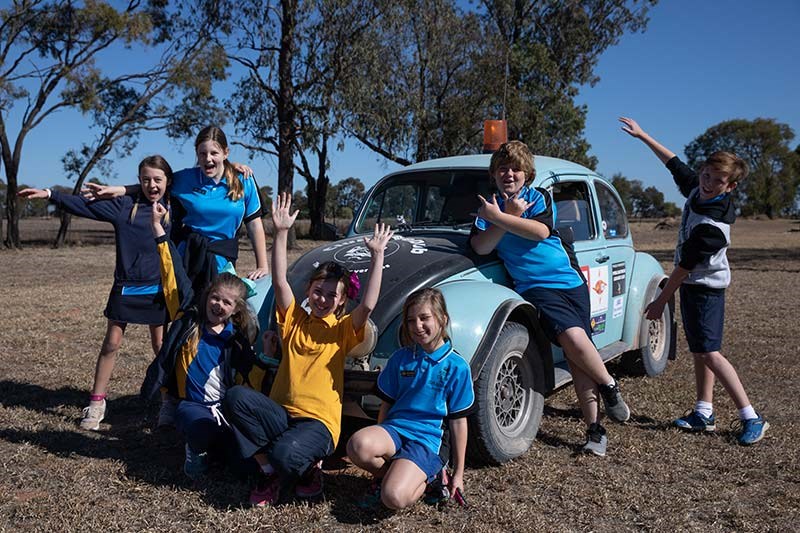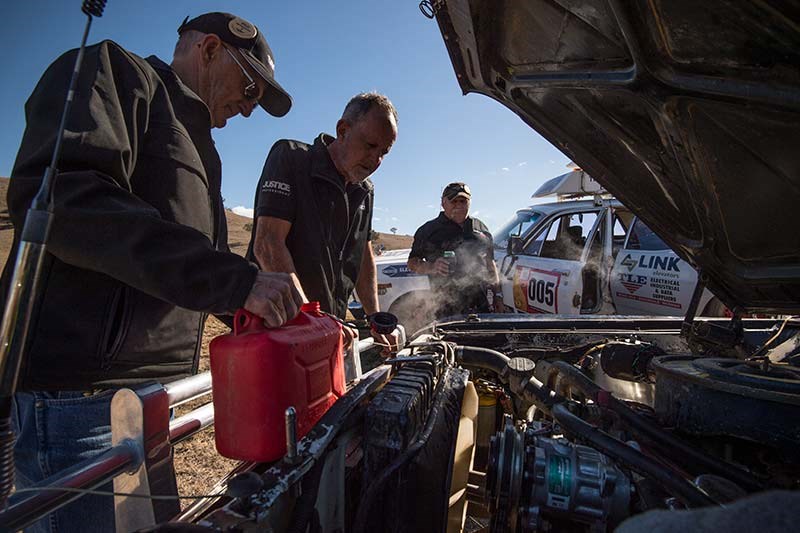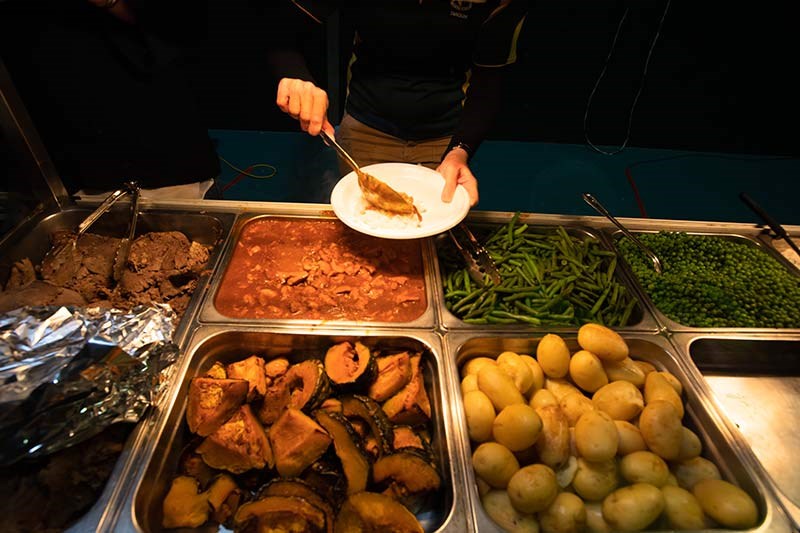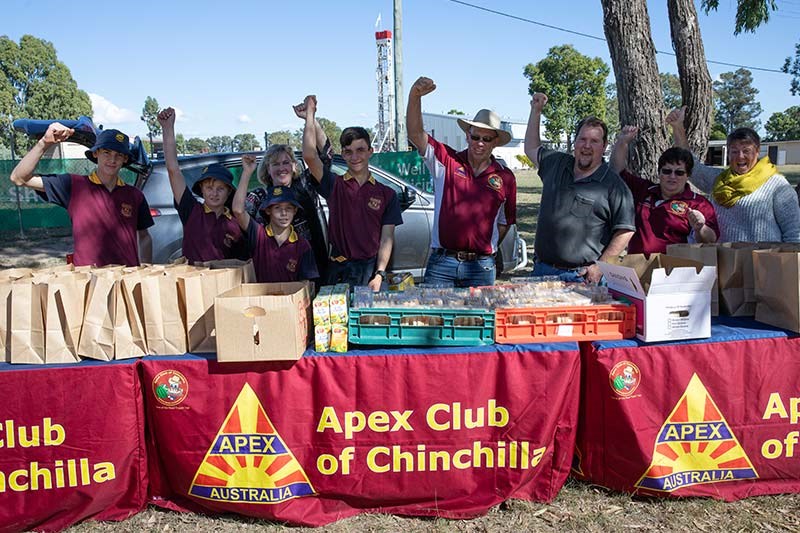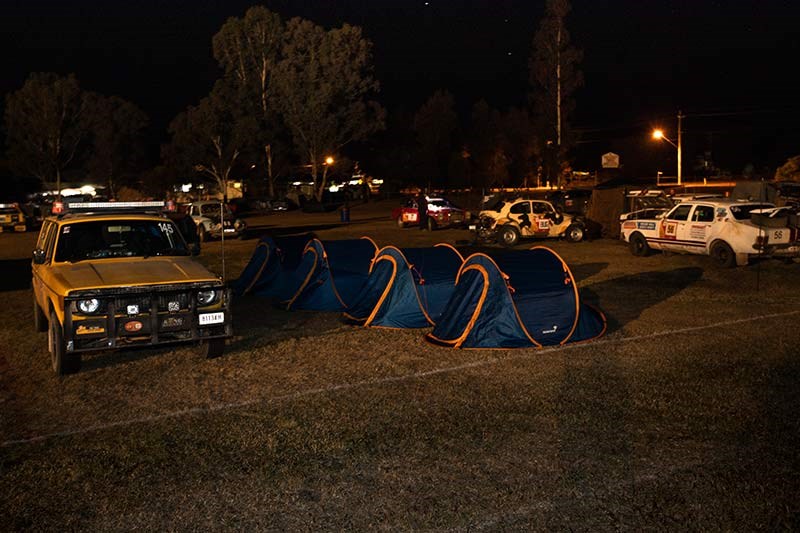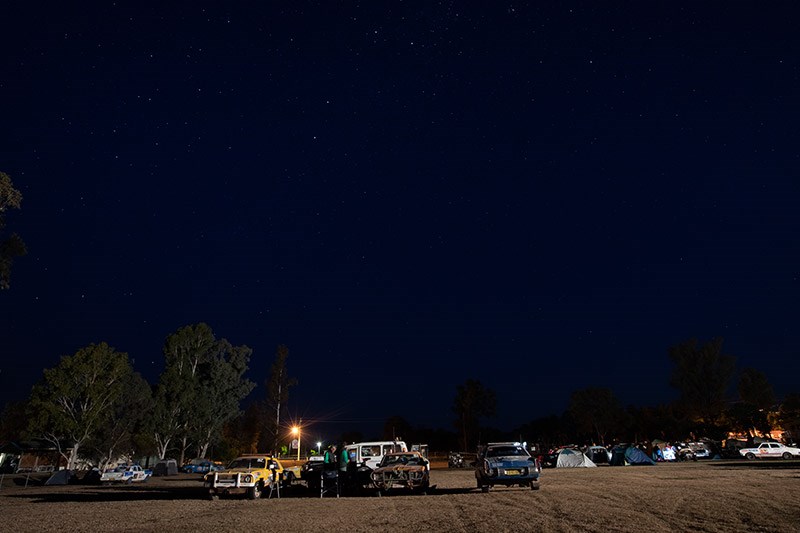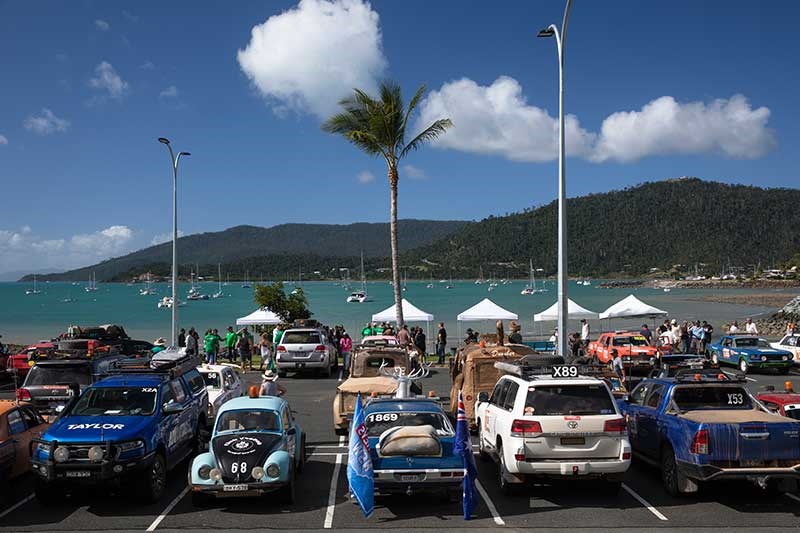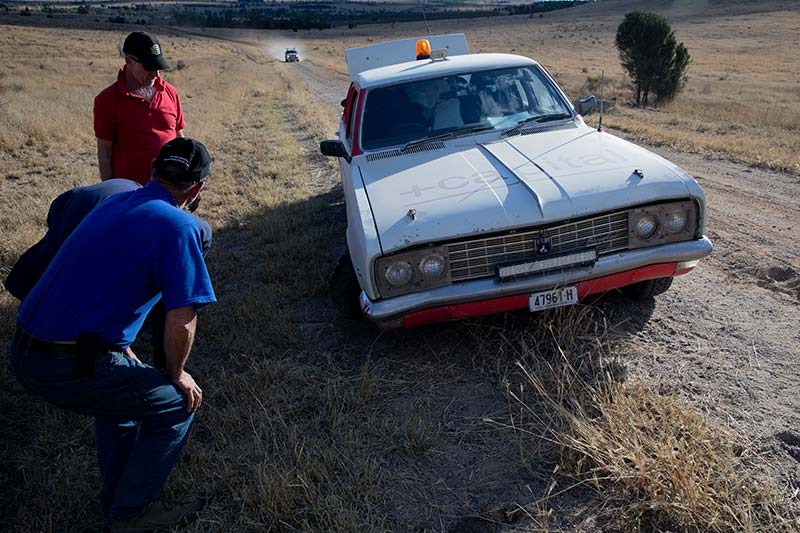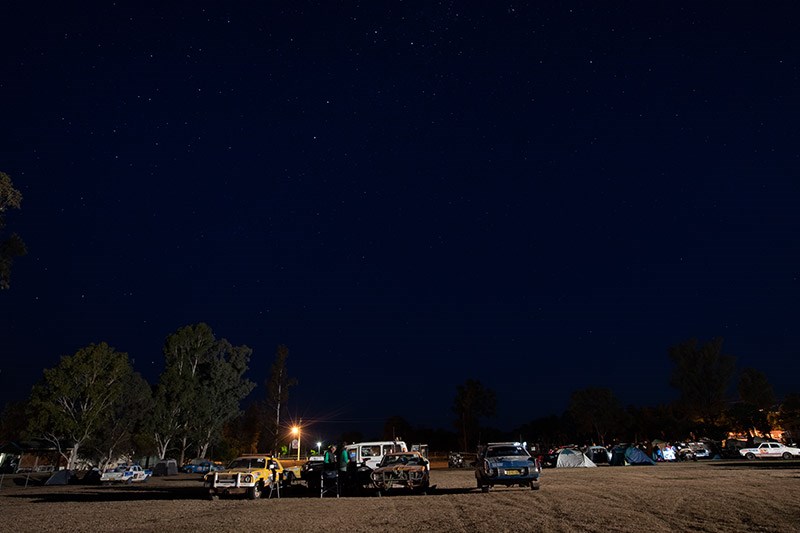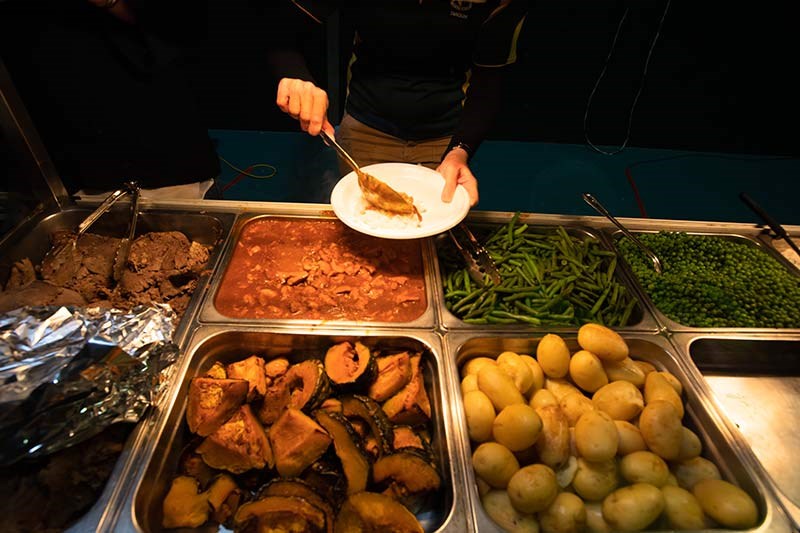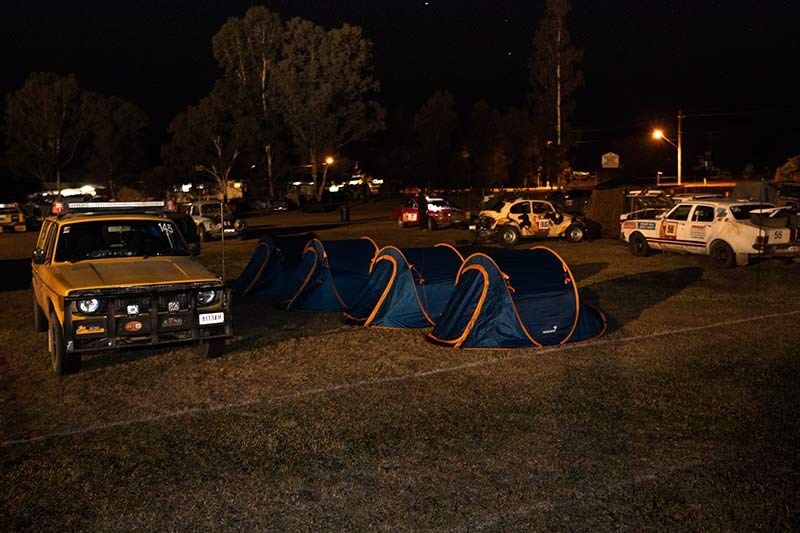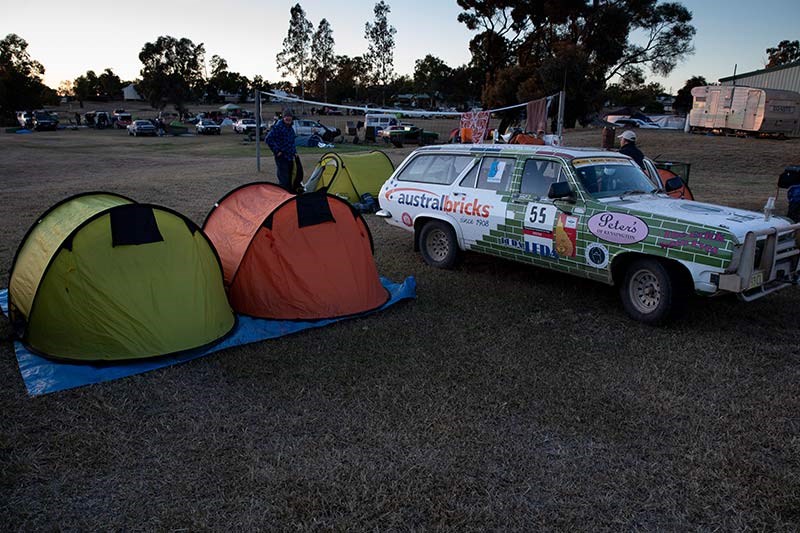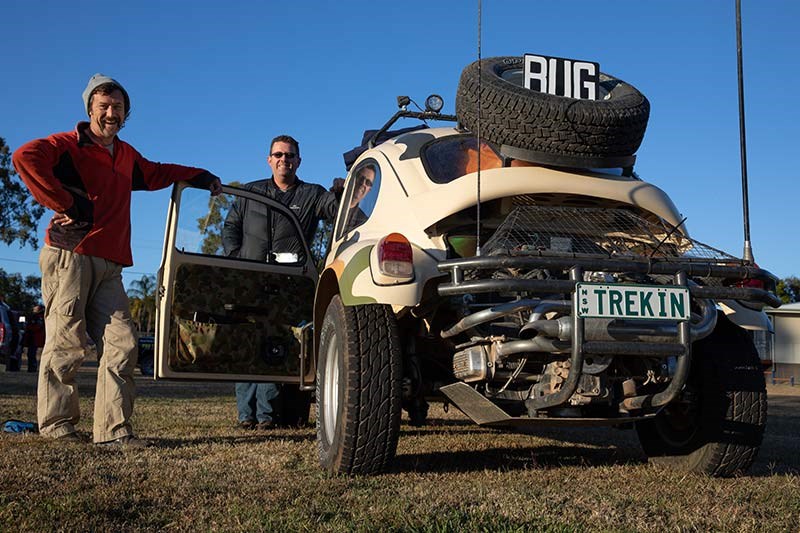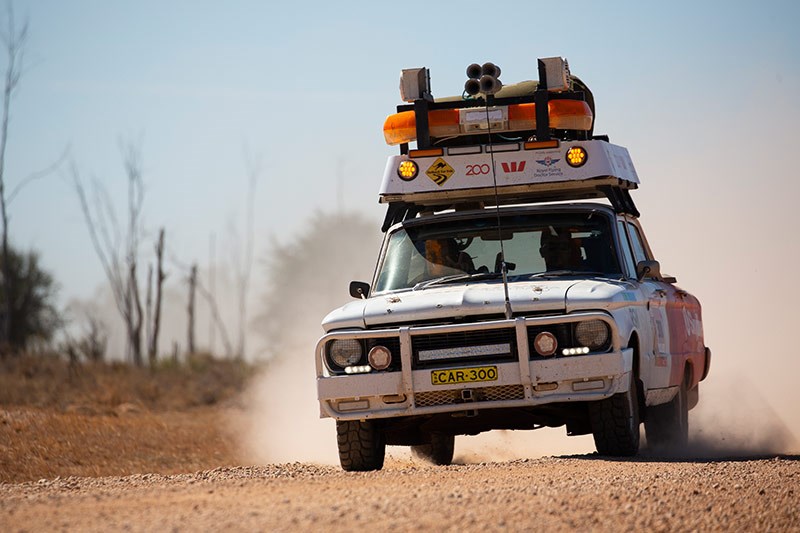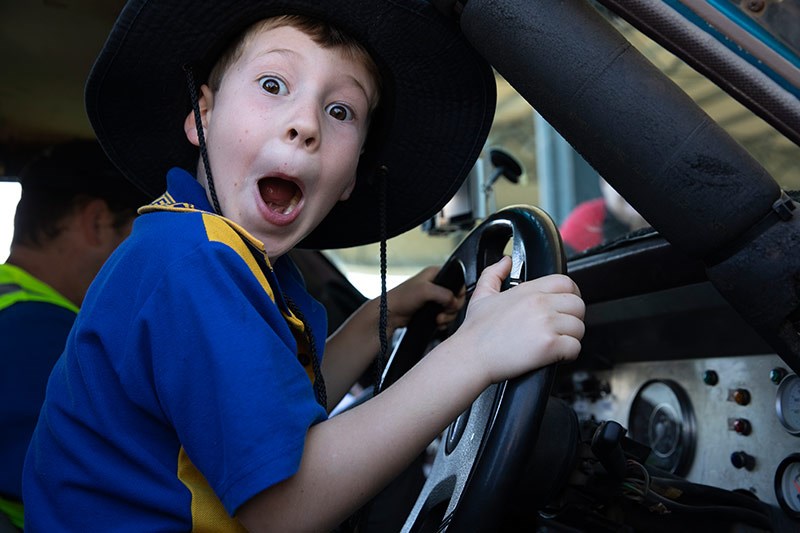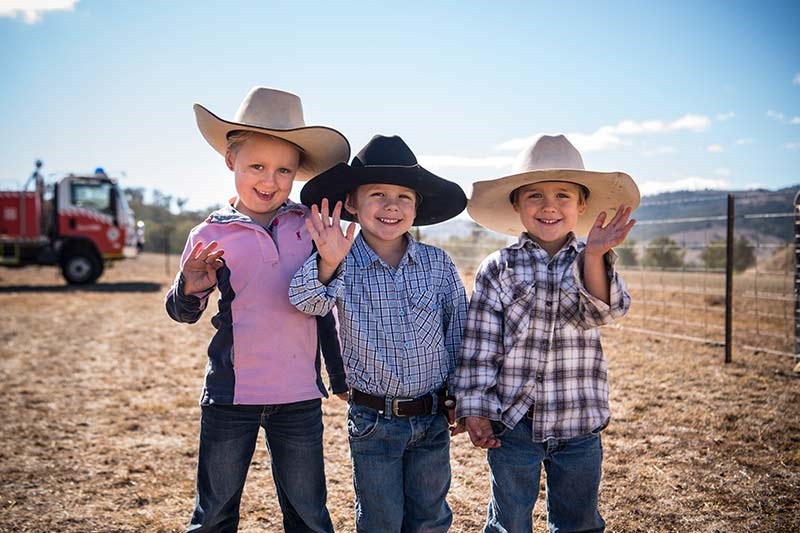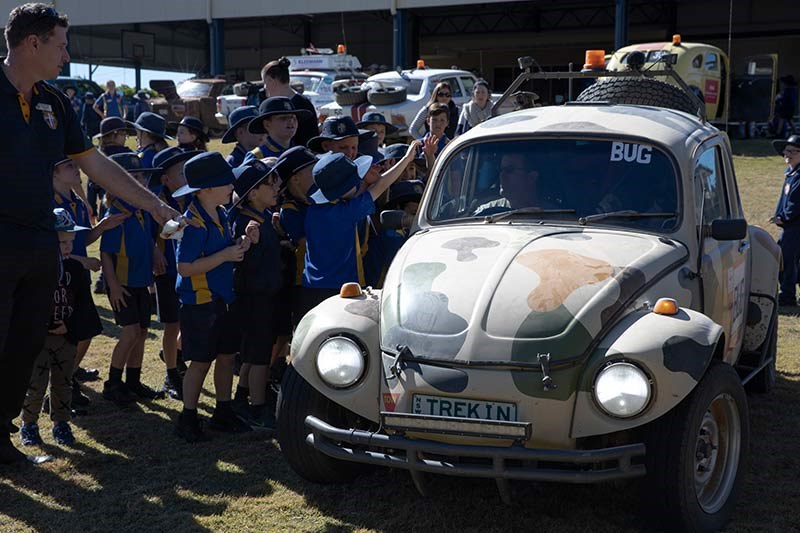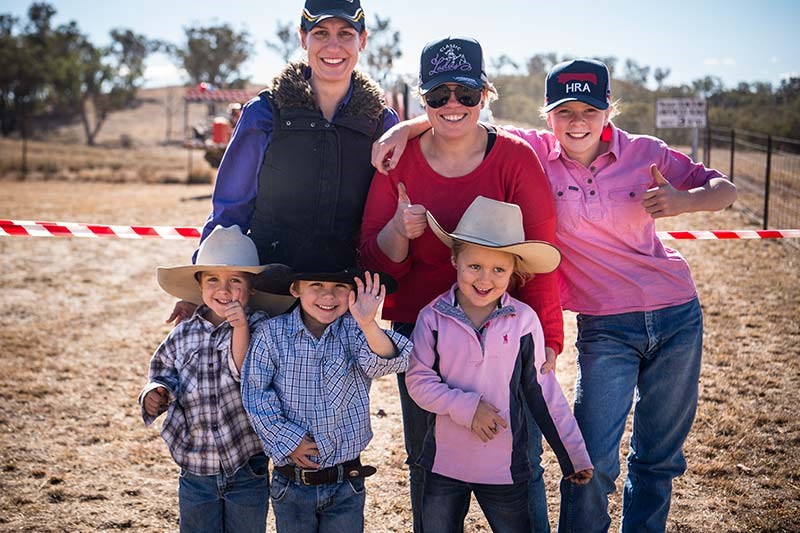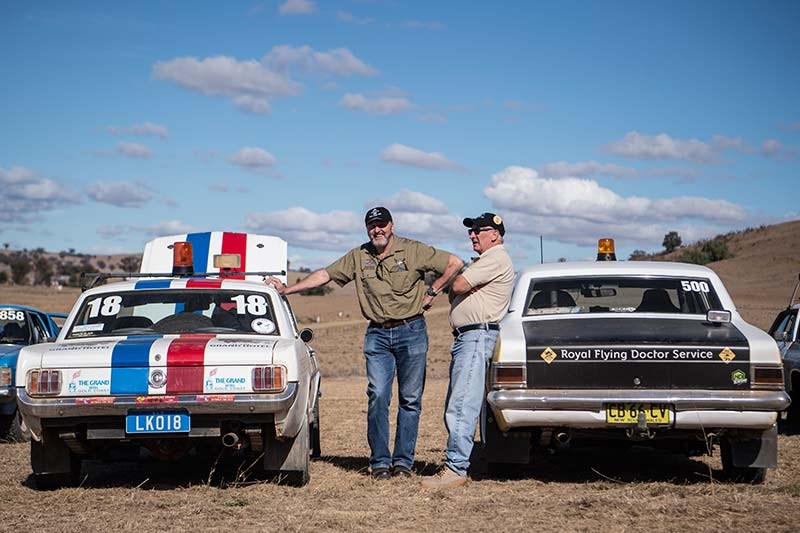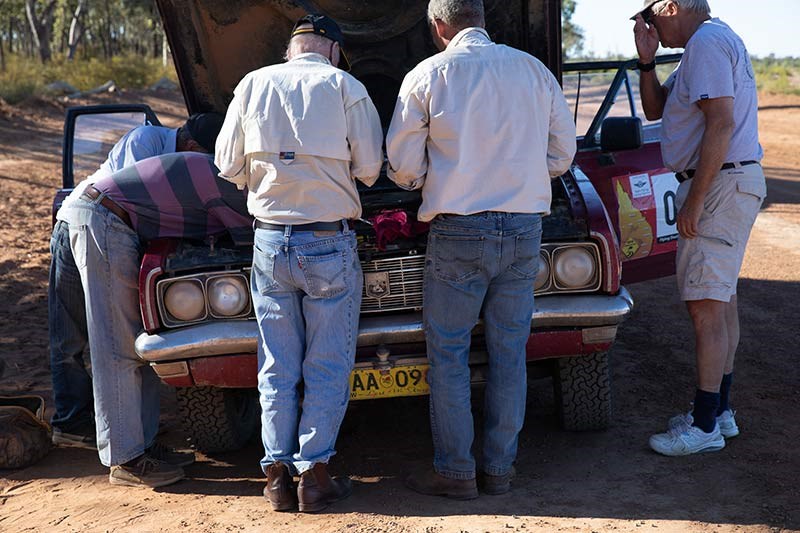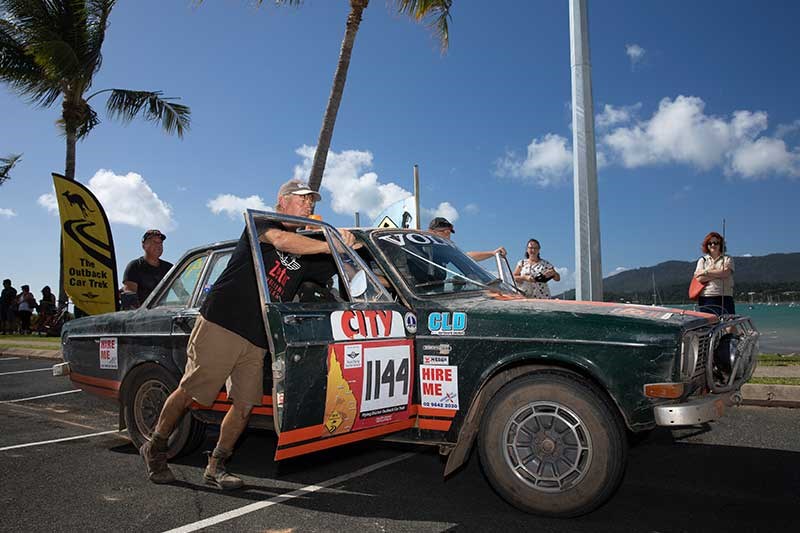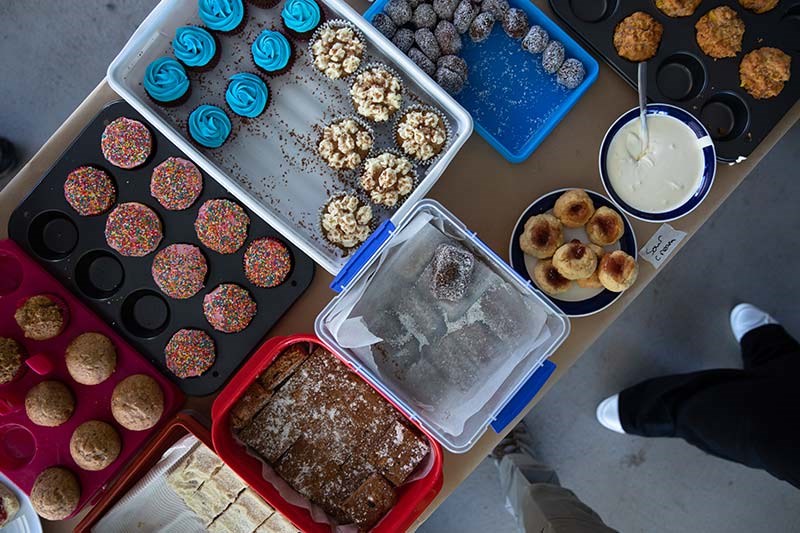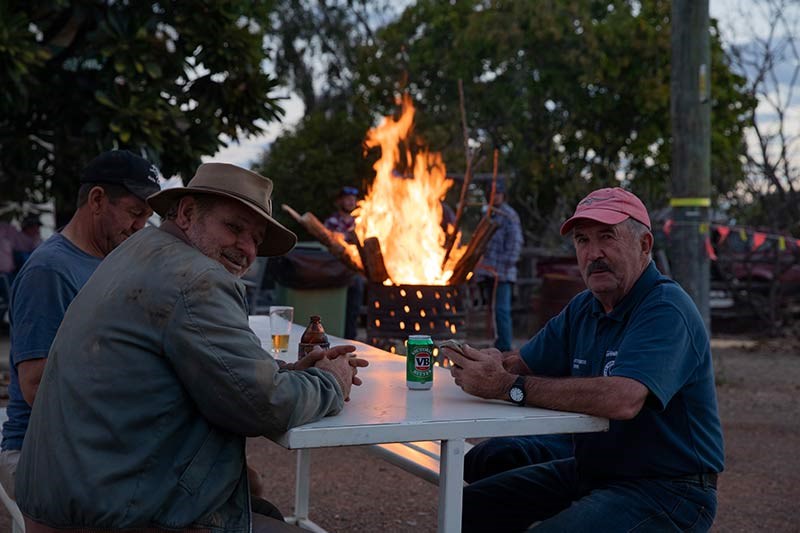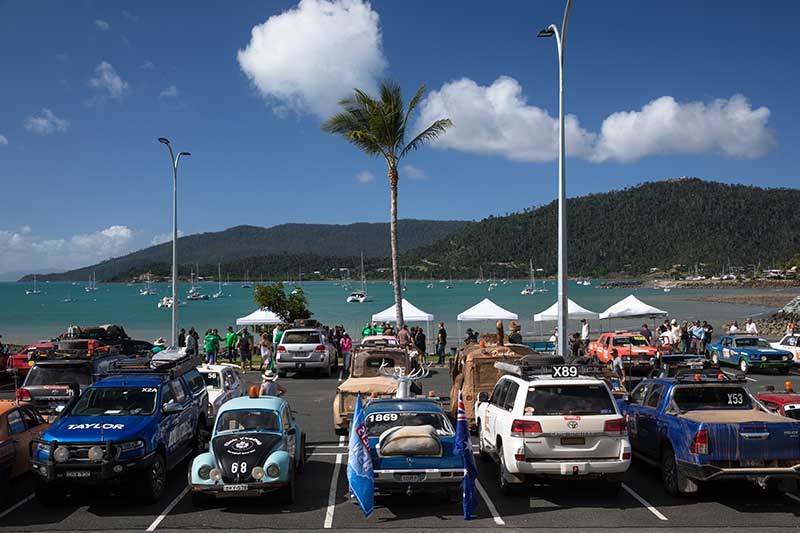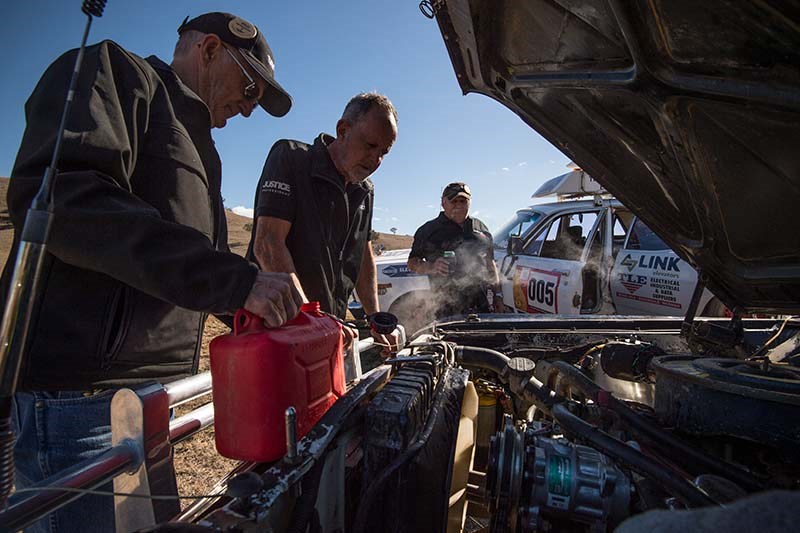 After helping build a hot-rodded off-road VW Beetle, our adventure man Glenn Torrens takes on an outback trek with a difference
Dust billows around the little VW Bug as my mate Tony Draper accelerates it from the dappled shadows of the tree-lined dry creek bed. Over the roar of the twin-carb, modified flat-four engine, we feel as much as hear the whoomps as the car skips over the soft, almost liquid-like bulldust like a smooth pebble flicked across a calm creek. Bulldust cascades down the windscreen like the creamy froth of a generously-filled beer, obliterating our view.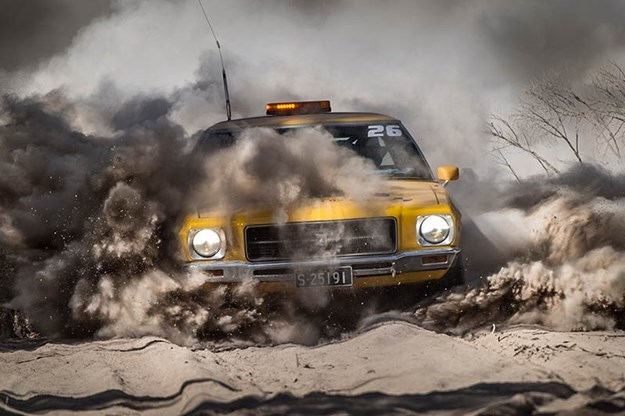 A split second later, the cabin fills with the talcum-like dust as the forward-facing roof vent scoops-in some of the terrain… Errgggh!
It's almost a white-out. All Tony and I can do is sit there and swear as the choking dust swirls around us. I unclip my harness, kick open my door and through the dusty gloom see downed tree branches around the Bug. We've slid off the edge of the track and are not facing the right way anymore. But…umm… what is the right way?!
| Read next: 2019 Variety Bash Victoria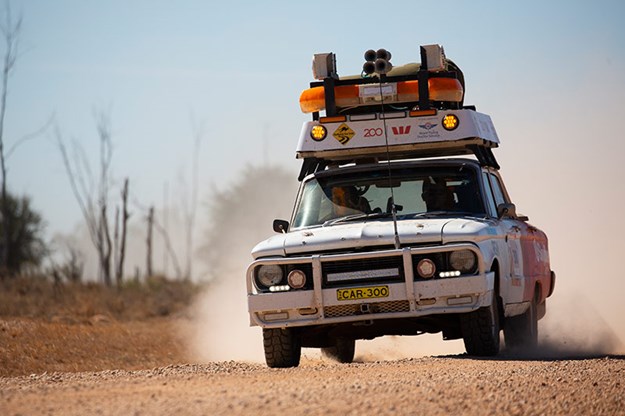 In hindsight, our unexpected dust bath in that outback Queensland creek bed was one of the more hilarious moments of the Outback Car Trek, a week-long charity drive through the Aussie outback raising funds for the Royal Flying Doctor Service. This trek has been run for nearly three decades and like similar treks it keeps alive the spirit of adventure of the RedEx and Mobilgas Round-Australia reliability trials of the 1950s and the glory days of Australian rallying – such as the Southern Cross and the Repco Round-Australia – of the 1970s. But the real aim of the modern events is to raise money for charity (in this case the Royal Flying Doctor Service – RFDS – that celebrated its 90th year of operation in 2018) and have as much fun as possible while doing it! Participating in the event is the reward for raising $7500 per car for the Flying Doctor.
| Read next:  Repco Reliability Trial 2019 re-run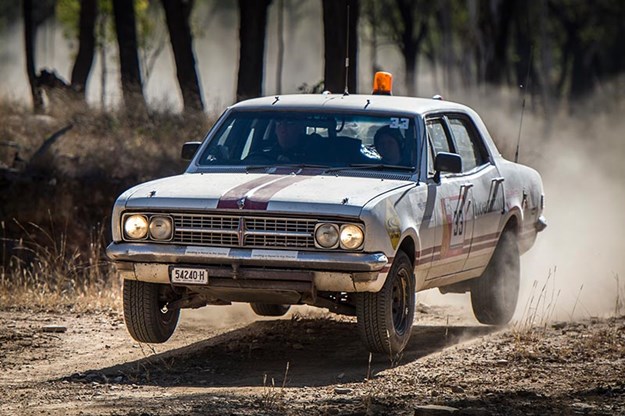 If you're a regular reader, you will recall the modified and camouflage-painted VW Bug I've shown recently in Our Cars: I signed-off in a recent issue with "stay tuned!" as to the reason why two blokes were building such a toy of a car: entering the Outback Car Trek was the 'why'.
In 2018, the trek began in the NSW northern tablelands town of Tamworth. The destination, a week and more than 3000km later, is Queensland's Great Barrier Reef resort town of Airlie Beach.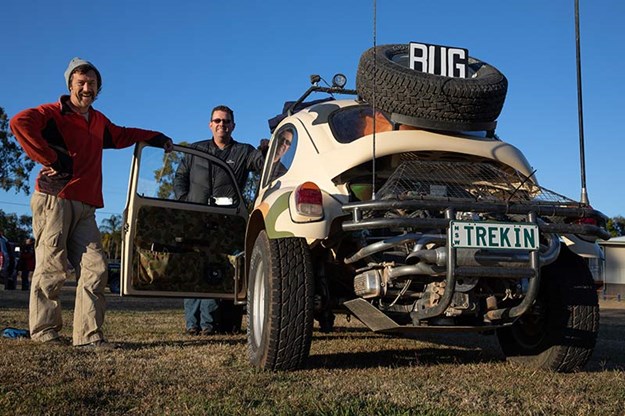 Trek cars are a huge part of the fun of the event so in the corral at Tamworth prior to the event, there's just about amy type of cool classic imaginable,from our willing and eager modified Beetle – and another Beetle – to Datsun 1600s and Mustangs and Peugeots and Volvos and a gaggle of 1960s and 1970s Holdens and Falcons, all with happy crews on board. Some cars are built to a fun theme – such as the Team K9's hair-covered 'Pup' Datsun 1600 and its 'Mutt' Dodge panel van – and many of the crews arrive in comedic fancy dress.
Being my first Trek, I don't know quite what to expect but my mate Tony knows from the very first minute. He's soon laughing at my fledgling and feeble efforts as navigator: the event's route instructions are written in shorthand (such as 'TJTL' – T-Junction Turn Left) and it takes some time to get the hang of things… I have us lost almost instantly! Thankfully I manage to get into the groove with reading the road book – and re-setting the trip meter when required – and that evening we arrive at the first destination, Inverell, without too many stuff-ups.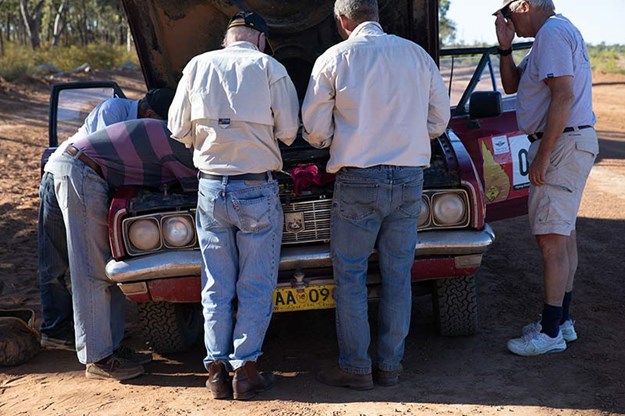 With the Trek distance of more than 3000km over a week, our jangle of cars typically travels 400-500km over dusty outback tracks each day. Organised by the trek management with locals, terrific lunches are served under the shade of schoolyard awnings or in local halls in dot-on-the-map towns.
As we head north, deeper into Queensland and to destinations such as Meandarra, Taroom, Emerald, Alpha and Mount Coolon, our cool car convoy witnesses the ever-changing scenery of agricultural/farming country to the stark, red ranges that would look perfect on an outback Australia postcard. For me, that's part of the appeal of outback travel in general but doing it in a hotty Bug that I helped one of my best mates build puts a terrific fresh feeling of pride on things! In a cool old car, these treks are almost too much fun!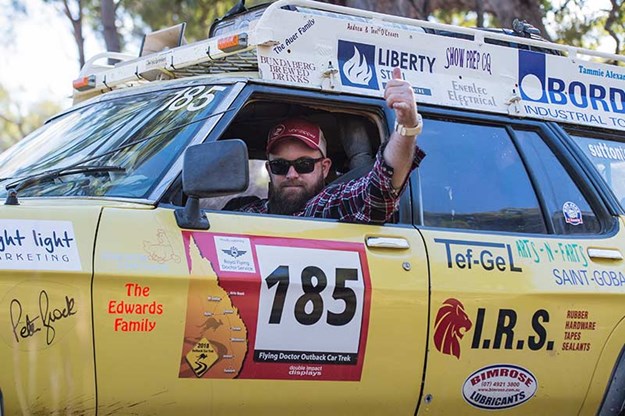 In fact, our little Baja Bug performs almost flawlessly, despite being completed just two days before the event's flag-fall. Tony and I have both built modified Bugs (for competition and off-road) in the past and as I've shared in Our Cars, the two of us worked together on weekends for more than a year to build the little Bug to a high standard, so it would perform in and survive the rough outback conditions.
As well as sharing driver/navigator duties with Tony, I take on the role of spanner-man during the trek so each evening before cracking my first cold drink, I pull out my trusty tool box and give the Baja a once-over. I'm looking for loose nuts or any other potential problems caused by the car-breaking conditions: pot-holes, cattle grids, creek wash-aways, horrible corrugations and that famous outback thick-as-custard bulldust. One trick Tony has learned from past events is to regularly – each lunch and evening – check the engine for dust getting through the air cleaners; we carry several sets of oiled-foam pre-filters and replace them every second evening, bagging the dust-caked ones for later cleaning and re-use.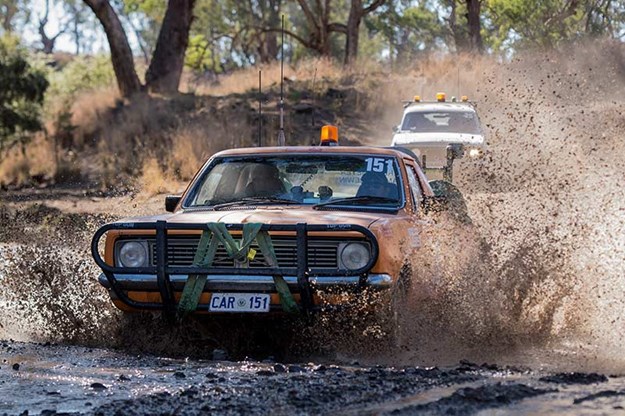 Driving through the outback is enormous fun; so too are each evening's festivities. The trek is scheduled for participants to arrive before dark – to avoid Aussie wildlife and to allow everyone to crack a beer at sunset – and at each overnight destination we enjoy a terrific sit-down feed. The dining areas vary: under the stars out the front of a wonderful old country pub, in a rural school or community hall, or at the bistro of a local club in the larger towns.
Of course, with the good-time vibe of the trek, the beer and conversation flows freely; I never know whether I'm having a Coopers with a mega-millionaire jet-setter or someone – like me – scratching for the cash just to be here. Not that it matters; we're all here for a good time and for a great cause and everyone swaps laughs and stories until probably way too late each evening before sleeping in swags or tents adjacent to the cars.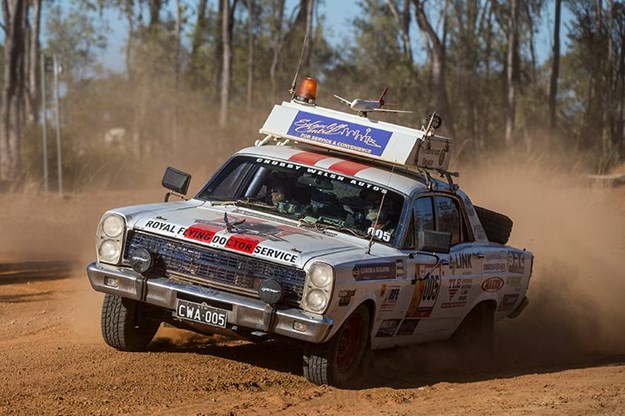 Sure, the Trek is a fun adventure for a bunch of people with a bit of coin, but the good times are tainted by the knowledge that most of the country we're travelling through is suffering from a terrible drought; the people on the properties out here are under considerable stress.
It's at one of these Queensland outback towns – was it Clermont? – that the significance of this RFDS-supporting event is rammed-home to me. We're at a primary school: starry-eyed kids are almost losing their minds at our fun parade of trek cars, gleefully surrounding them after we've safely parked on the dusty grass of the school's playground, and scrambling over each other to have a sit in the driver's seat of our Bug and the other trek cars.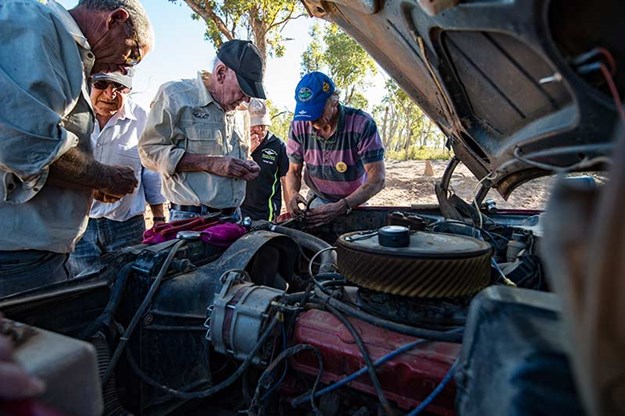 Laughing along with the kids' excitement, I get chatting to one of the supervising teachers about her pupils' infectious enthusiasm. I mention that some of her brood reminds me of myself as a car-crazy primary school kid. She happily explains that the kids have been looking forward to seeing our crazy trek cars for weeks.
Then this 30-something, locally born outback school teacher provides me with a big dose of reality. "I might have lost my husband if it wasn't for The Flying Doctor," she says sincerely over the kids' happy babble.
"Thank you all so much… this means so much to us out here."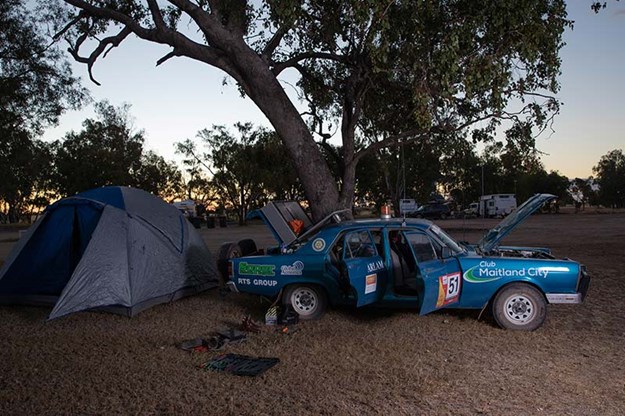 IT'S NOT ALL FUN AND GAMES
Apart from the serious intent of raising money for charity, these events are outback treks through remote areas in vehicles that are – let's be grown-up about this – not really intended for sustained spirited driving on rough outback roads. The cars should be prep'ed to rally-like specs with stitch-welded chassis/shells, higher-riding heavy-duty suspension and off-road rated tyres. All must carry safety accessories for the trek such as a pair of two-way radios and flashing lights for visibility in the dusty conditions.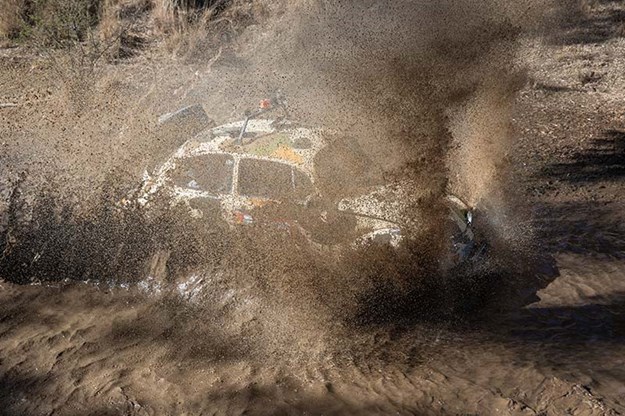 Even with all due care, things can still go wrong. There's always the risk of damage from corrugations, cars coming into corners too hot and leaving the road, or breakages to springs, dampers, axles, ball-joints and windscreens. Yours truly narrowly avoided what could have been a broken arm – or worse – when assisting a stricken Volvo. As I helped remove a rear wheel to investigate what appeared to be a broken damper, a dislodged (and highly tensioned) coil spring flung the wheel and tyre from the wheel-arch, knocking me over and resulting in a painful bruise and graze (now a scar) to my arm. Our Beetle mates had an eagle, rising not-quite-quick-enough from feasting on roadkill, smash through the laminated windscreen of their Bug and attack the co-driver's arm, requiring two days in hospital under observation for infection.
Yep, it's the Aussie Outback… anything can happen.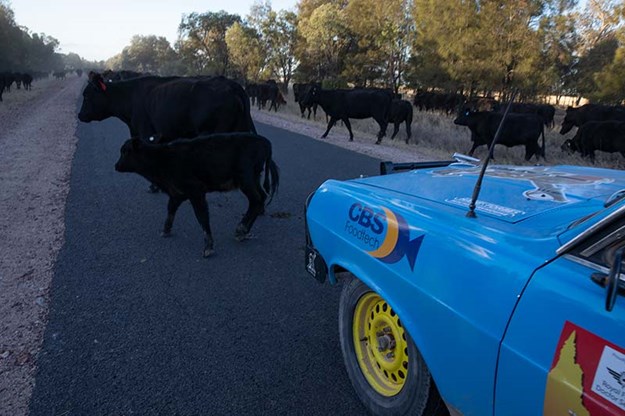 WHERE IT ALL BEGAN
The fun-at-all-costs charity outback trek-type event was established by Australian electronics retailer and explorer Dick Smith (he established Dick Smith Electronics and later Dick Smith Foods, now both defunct). The first event was in 1985.
"I had several friends who did not like donating to charity because they didn't want to be called a do-gooder,'' Smith explained at the time. "I wanted some way of getting money out of them (for charities such as Variety) without them being seen as do-gooders.''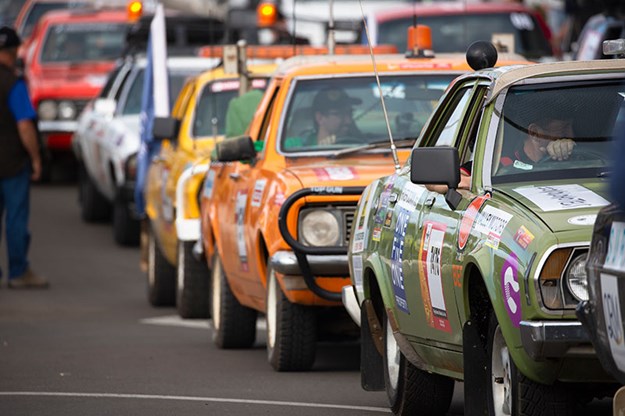 After a high-profile media send-off from the Sydney Opera House, the first event's fleet of more than 50 cars with 180 participants trekked from Bourke in outback NSW to Burketown in Qld's Gulf region. It set the B-to-B foundation (the first letter of the start and finish towns) for the Variety annual event and was a 'who's who' of Aussie celebrities and business moguls of the 1980s, such as tennis star John Newcombe, TV motoring journo the late Peter Wherrett, and advertising mogul John Singleton with his then-wife, former (1972) Miss World, Belinda Green. Such 'sporting' endeavours as cheating and bribing were encouraged. For instance, pole position each day was sold to the highest bidder with all the proceeds going to charity.
The Bash required all participating cars to be at least 20 years old; in 1985 that meant plenty of 1950s and '60s Holdens, Falcons, Valiants, Morrises and Beetles. That 'old car' requirement is a theme of many charity treks today… with the flip-side being many of today's long-participating cars, such as Holden and Falcon V8s, are now worth big money!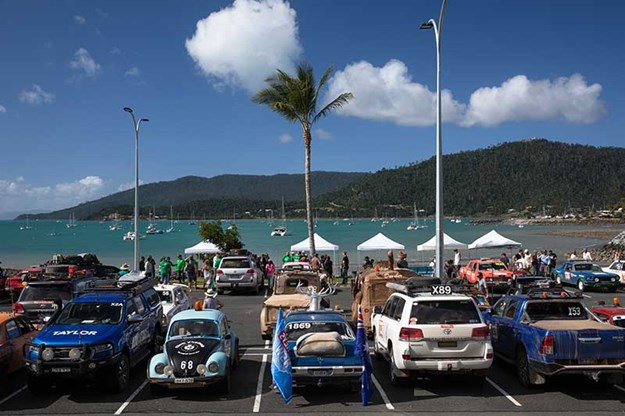 A TREK ON YOUR LIST
These treks are awesome fun. Plenty of the trek participants are husband-and-wife teams or two, three or more friends or work-mates who have chipped-in to build (or buy) a trek car, raise and donate the charity's entry fee and take annual leave together to participate. The Outback Car Trek requires a donation directly to the RFDS of $7500 per car plus the event catering fee of around $1000 per person. That provides all meals, event admin and support such as the medical team. The event's technical team/mechanics (called sweeps) donate their time.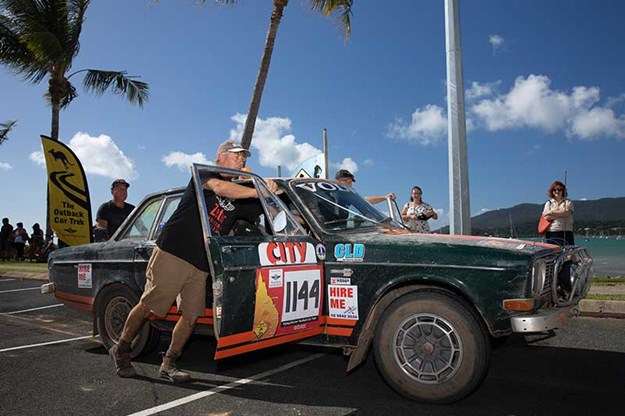 Here are five ripper treks you can consider entering:
From Unique Cars issue 437, Mar 2020 
Unique Cars magazine Value Guides
Sell your car for free right here
Unique Cars magazine Value Guides
Sell your car for free right here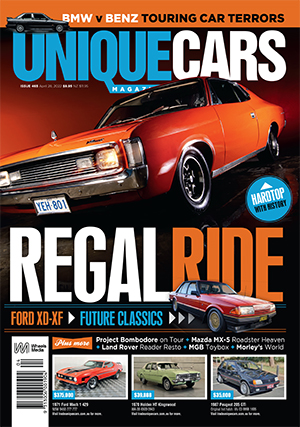 SUBSCRIBE TO UNIQUE CARS MAGAZINE
Get your monthly fix of news, reviews and stories on the greatest cars and minds in the automotive world.
Subscribe