2019 Variety Bash Victoria
---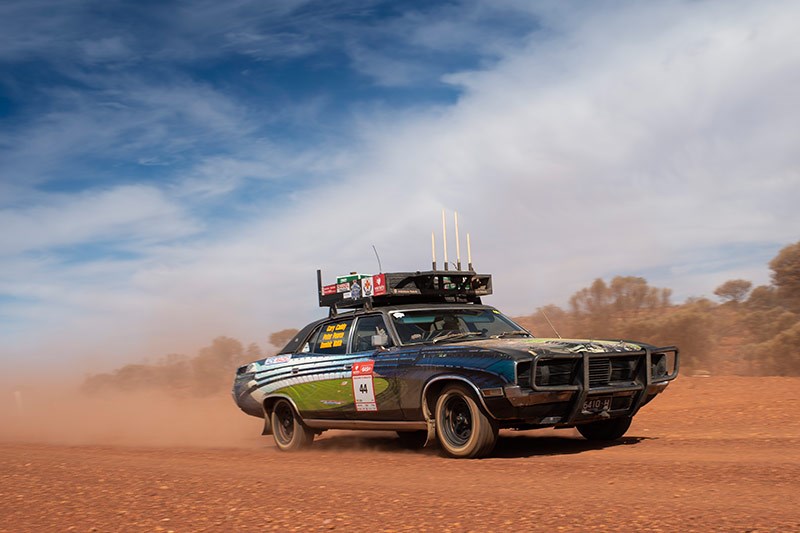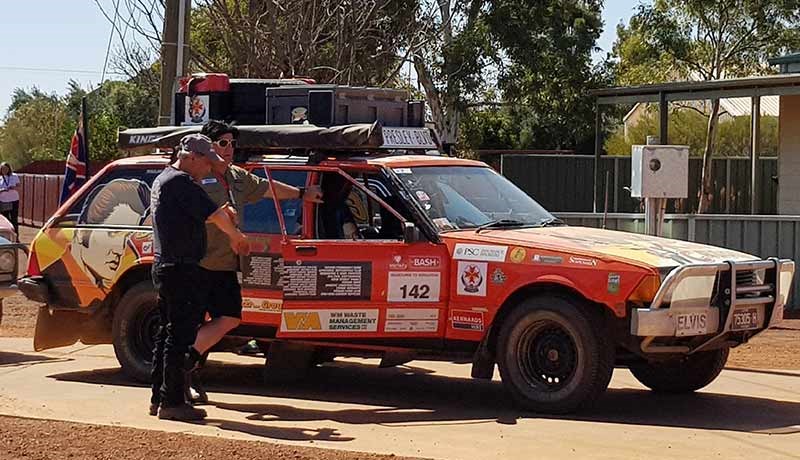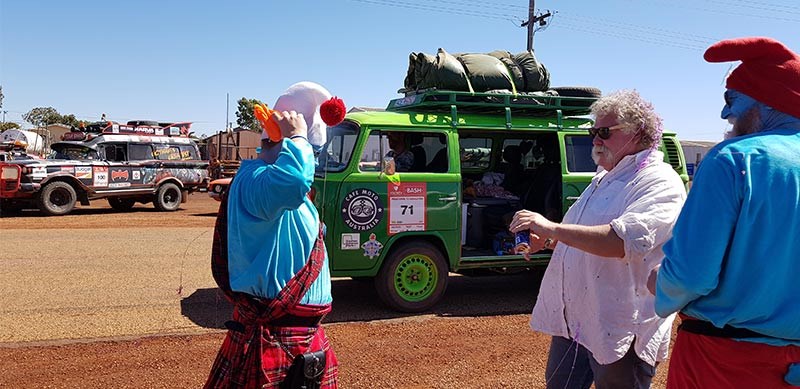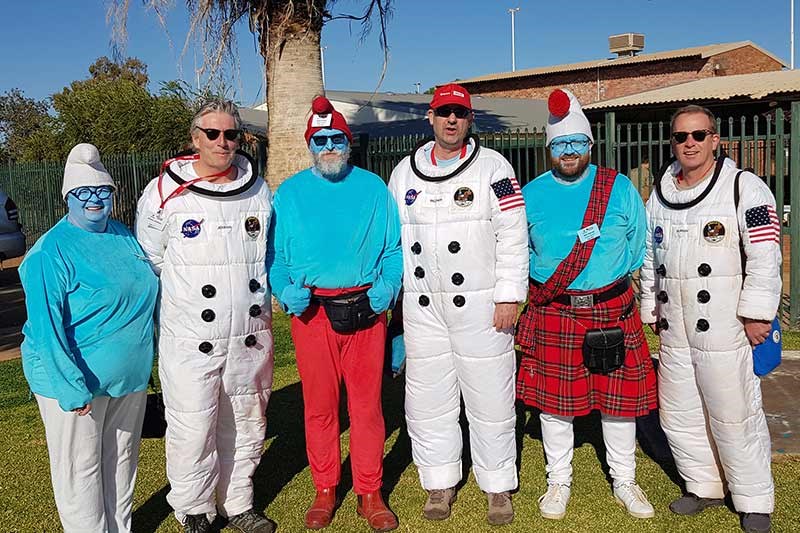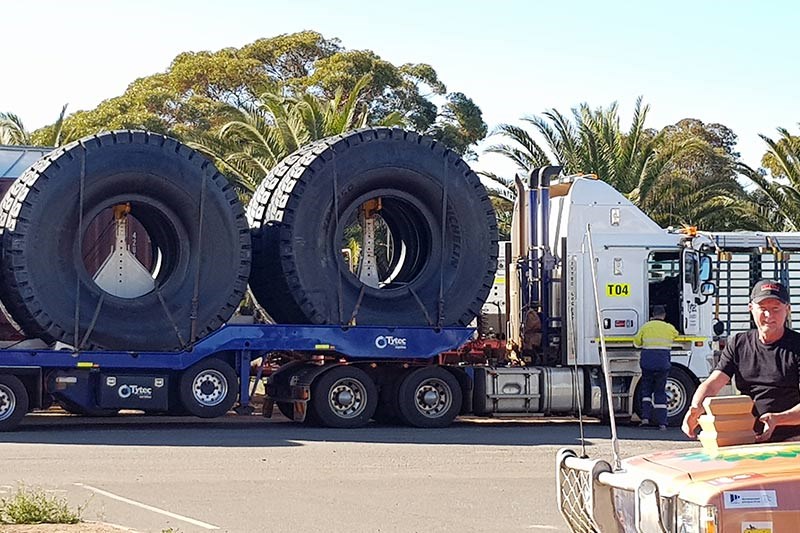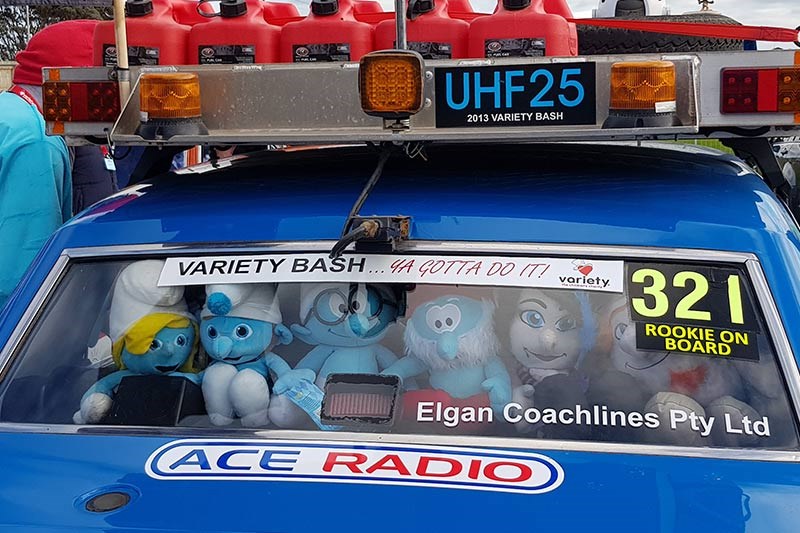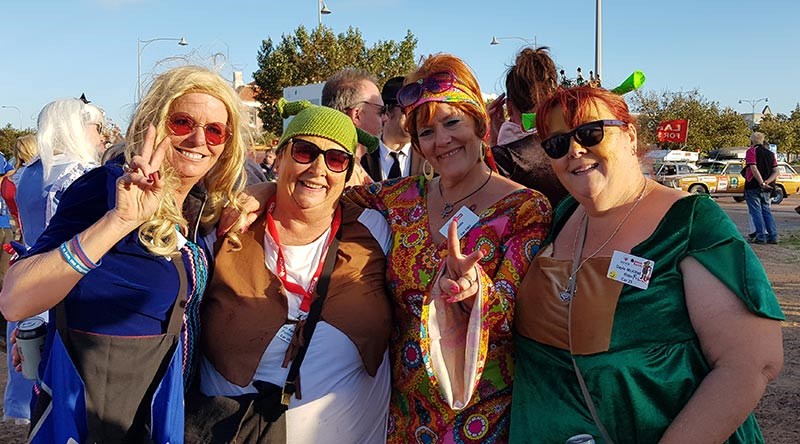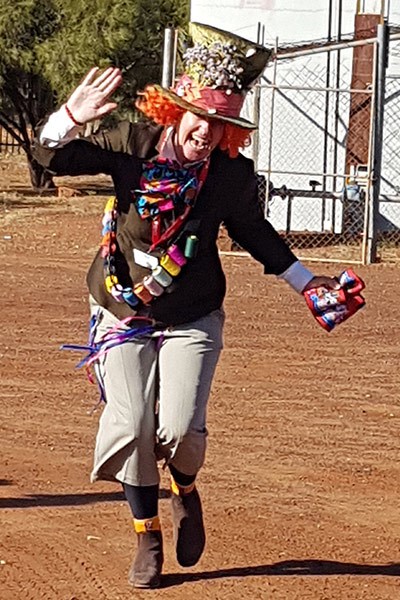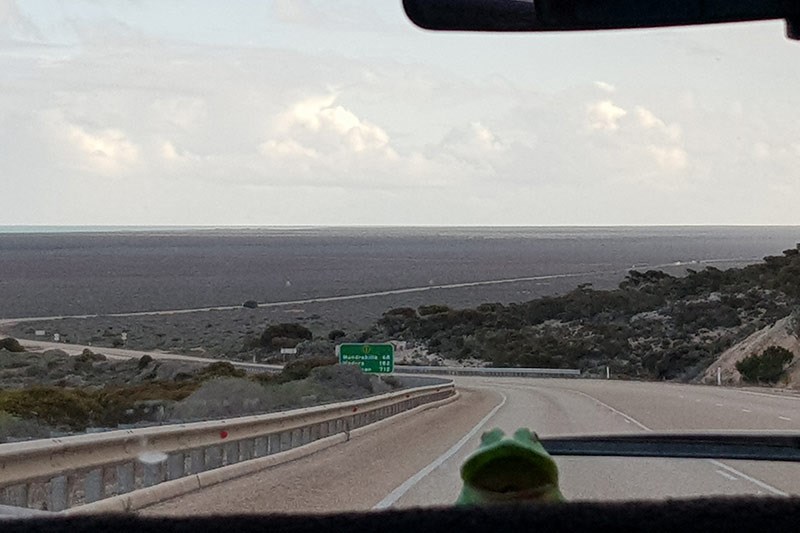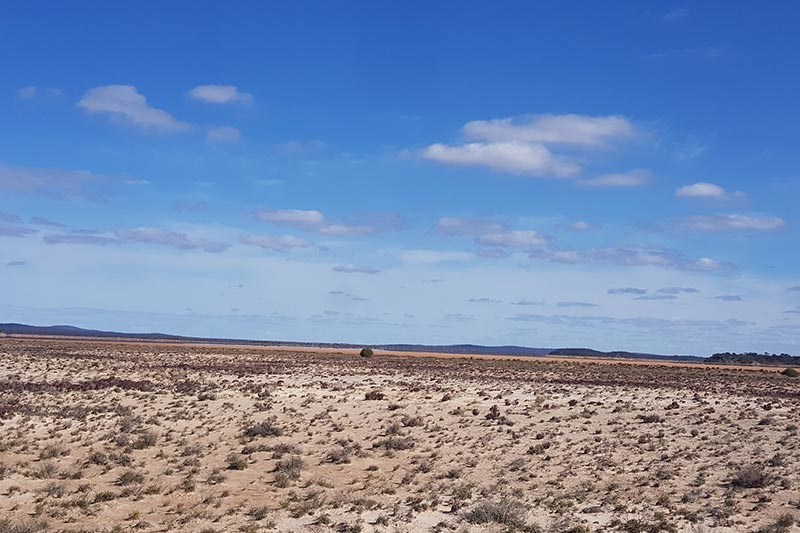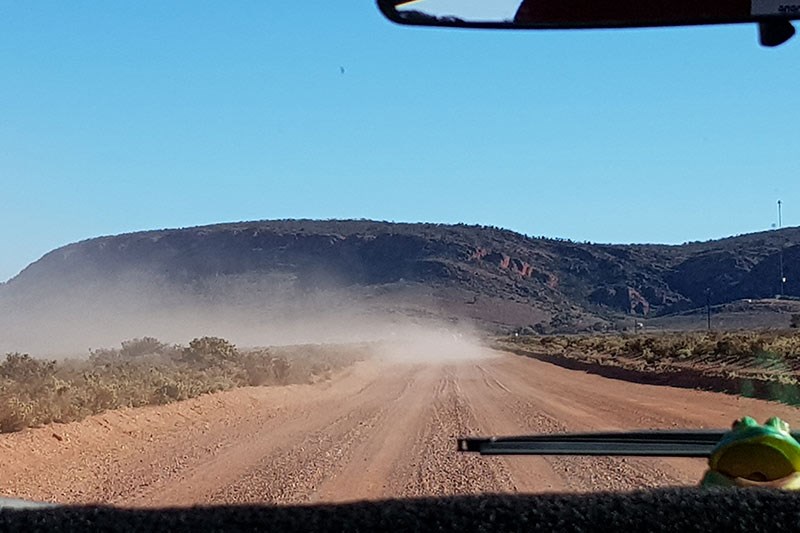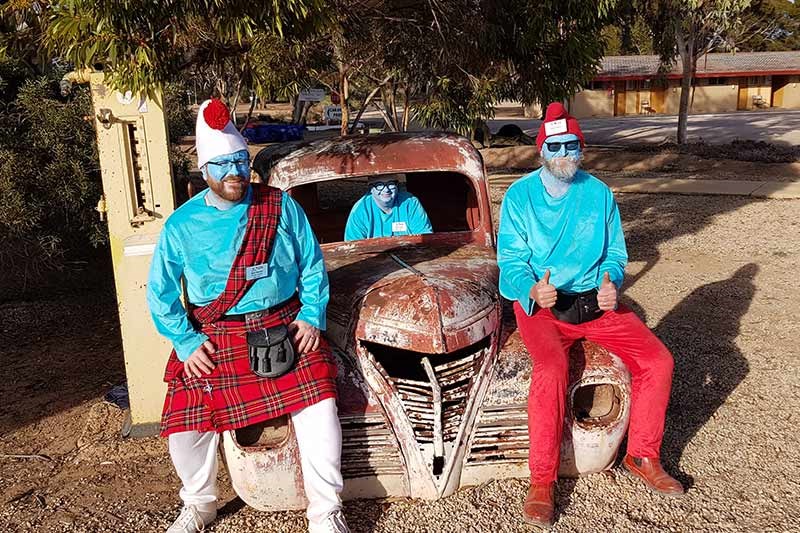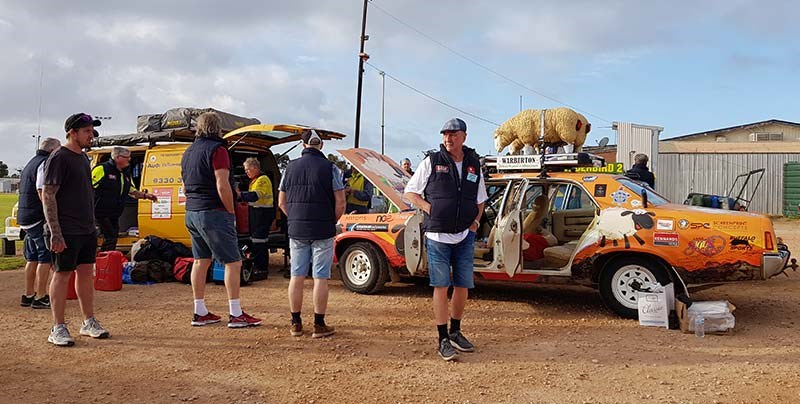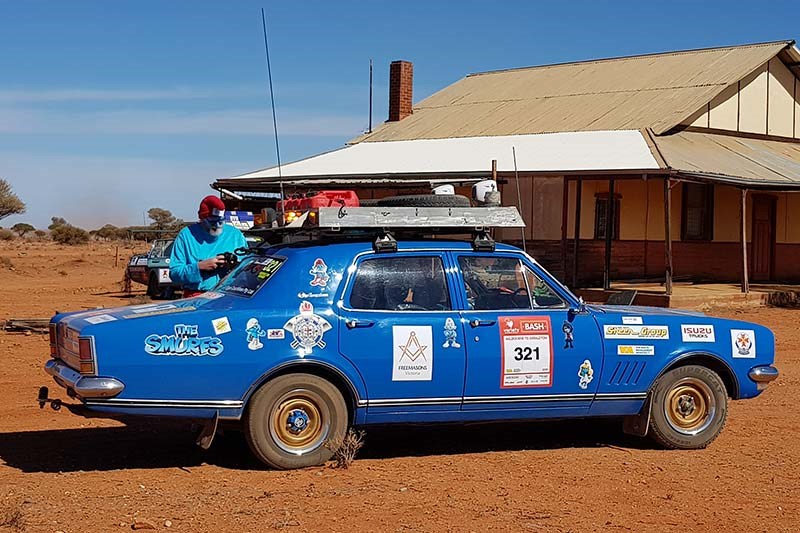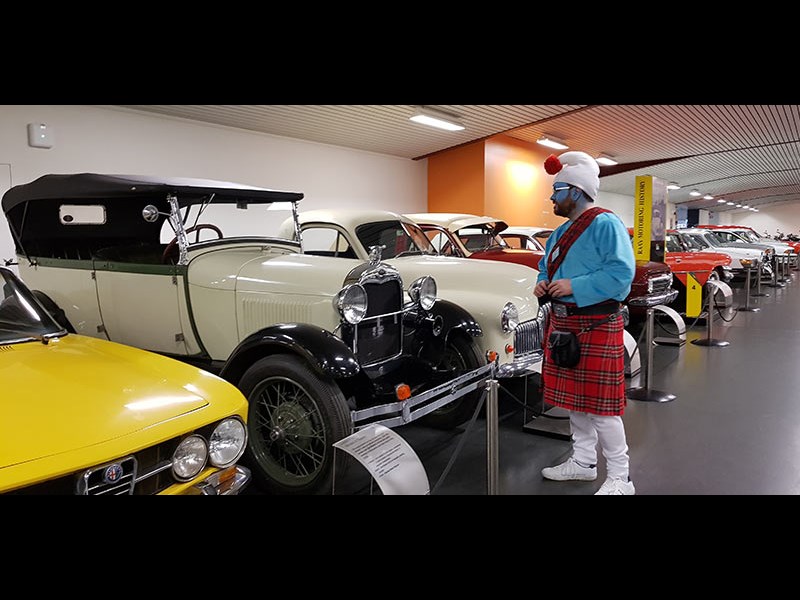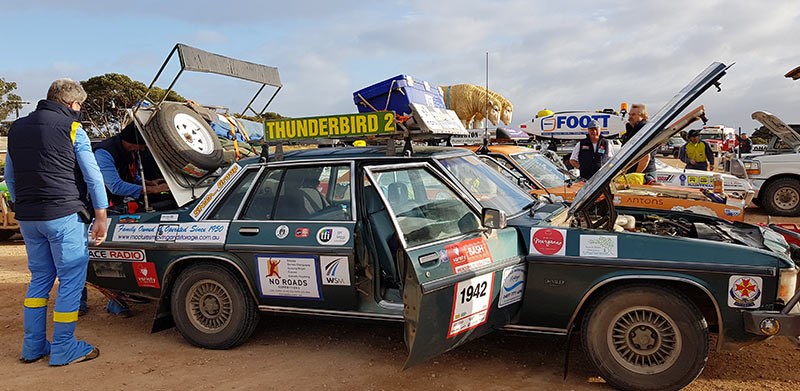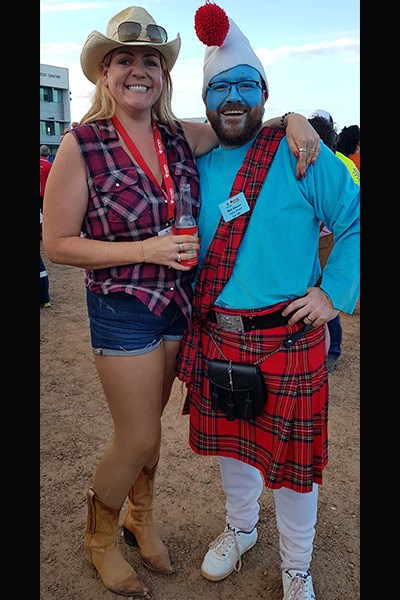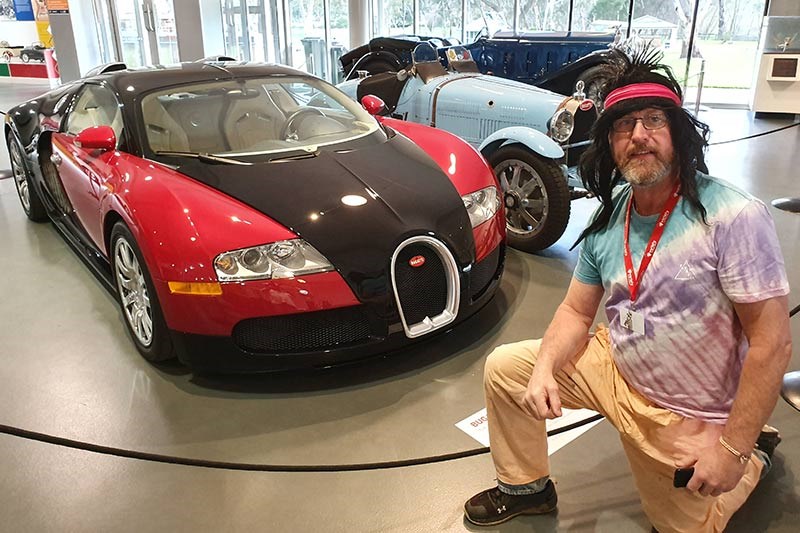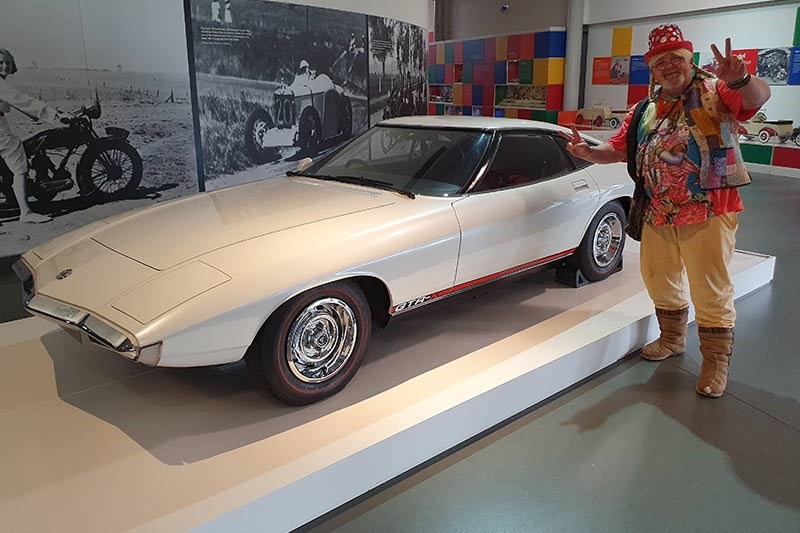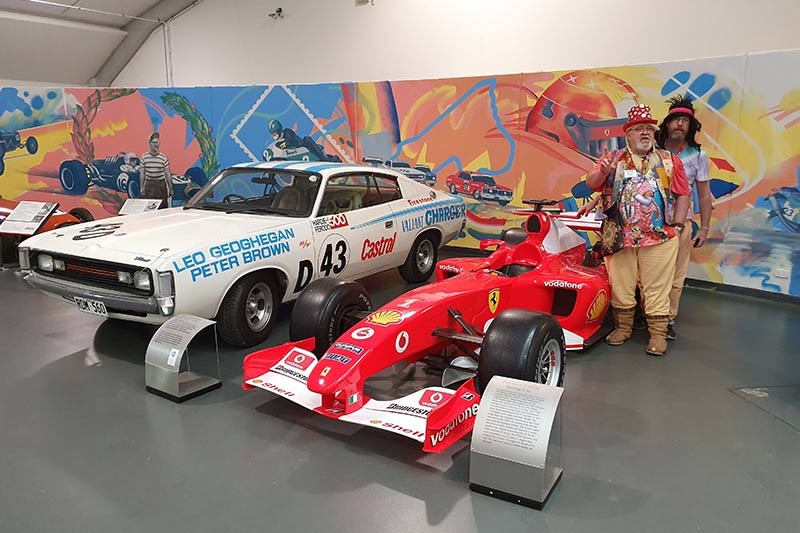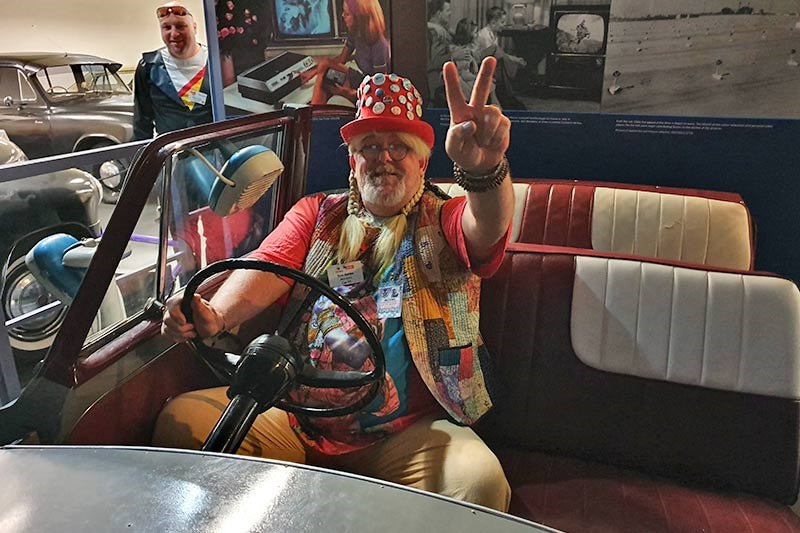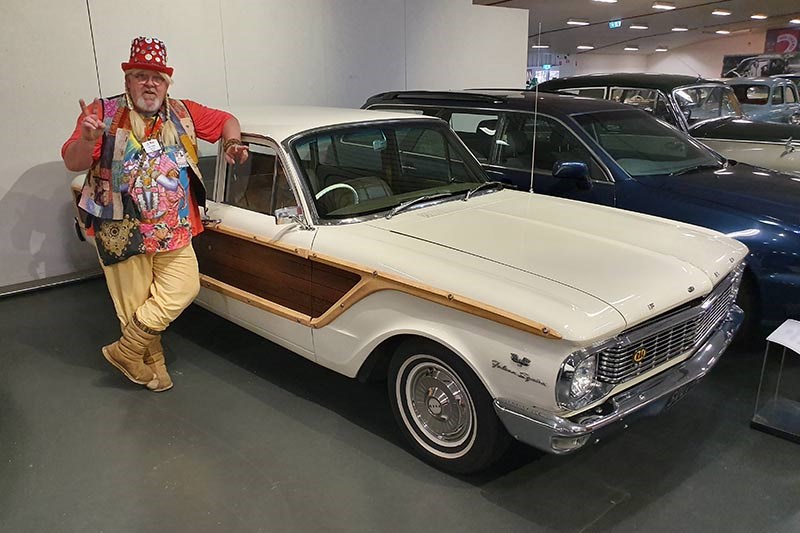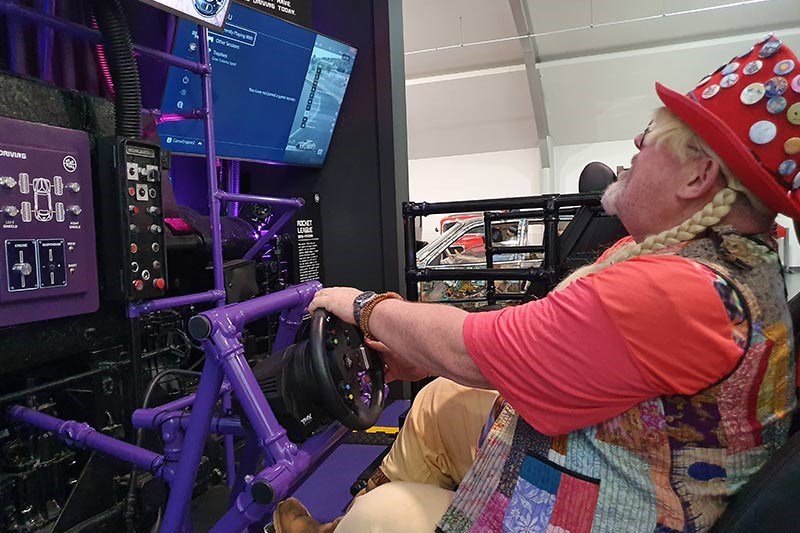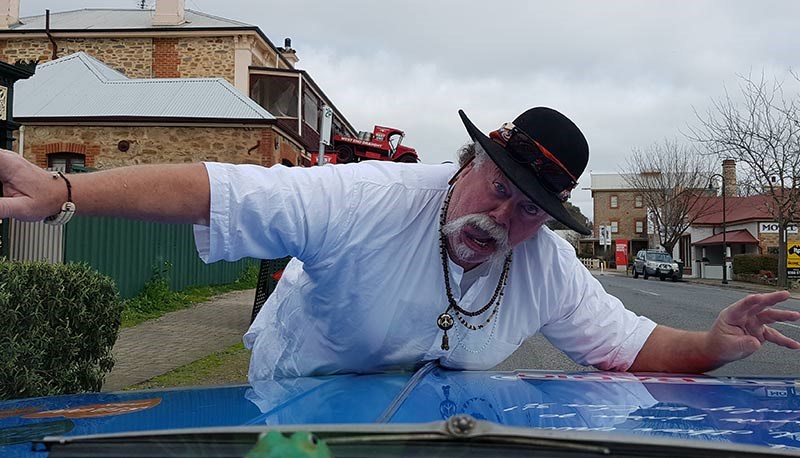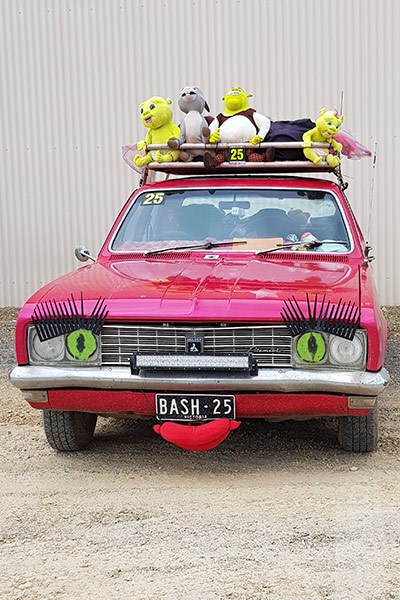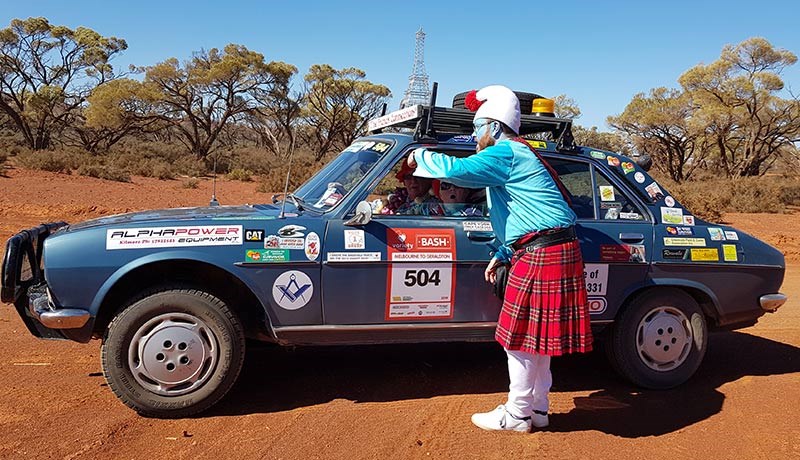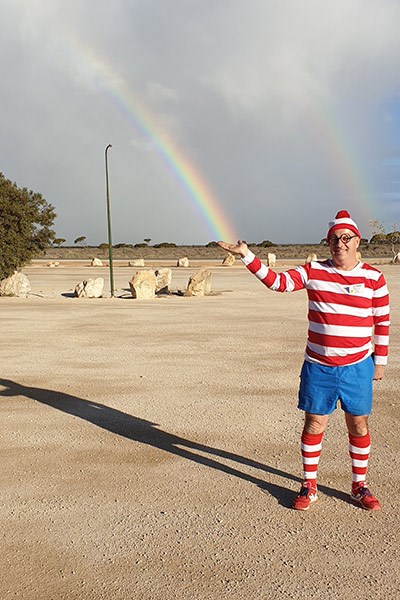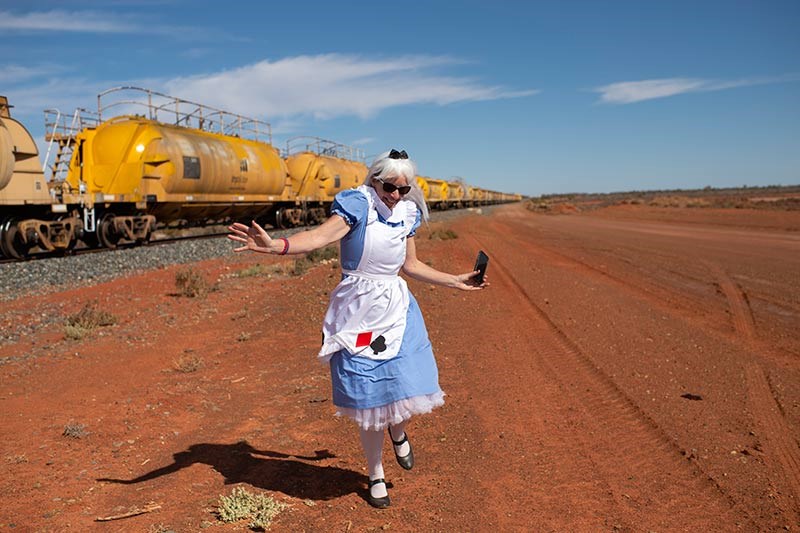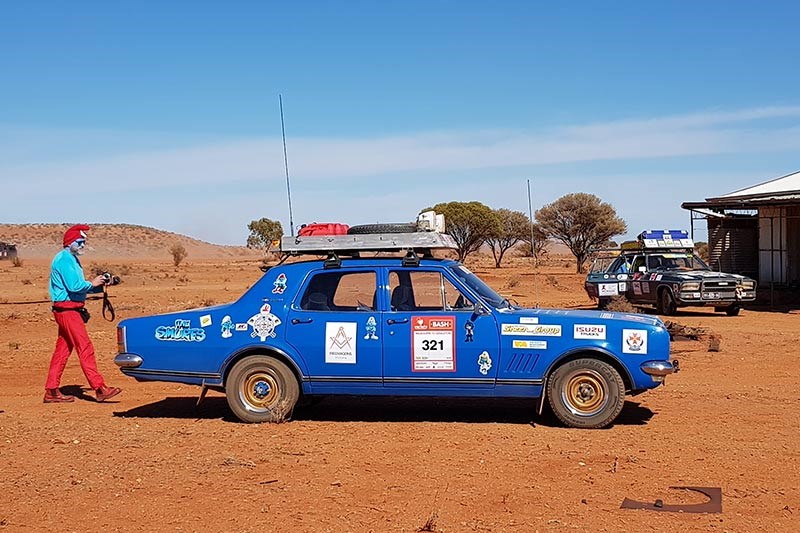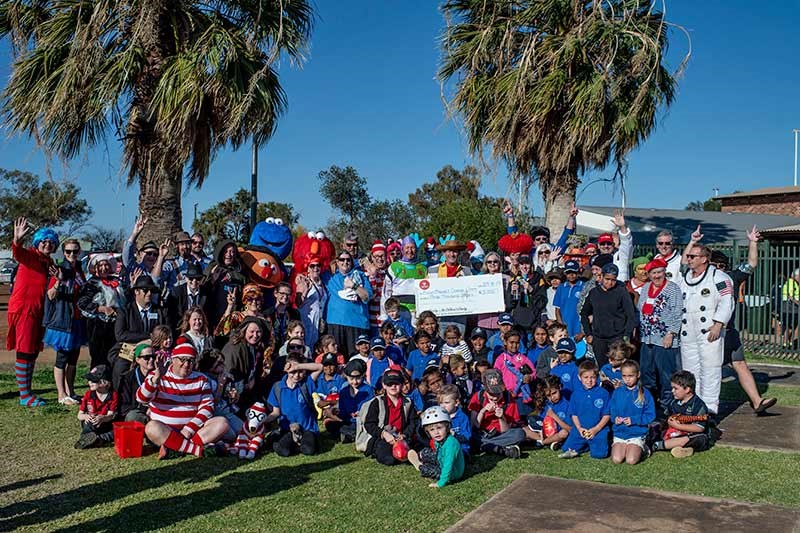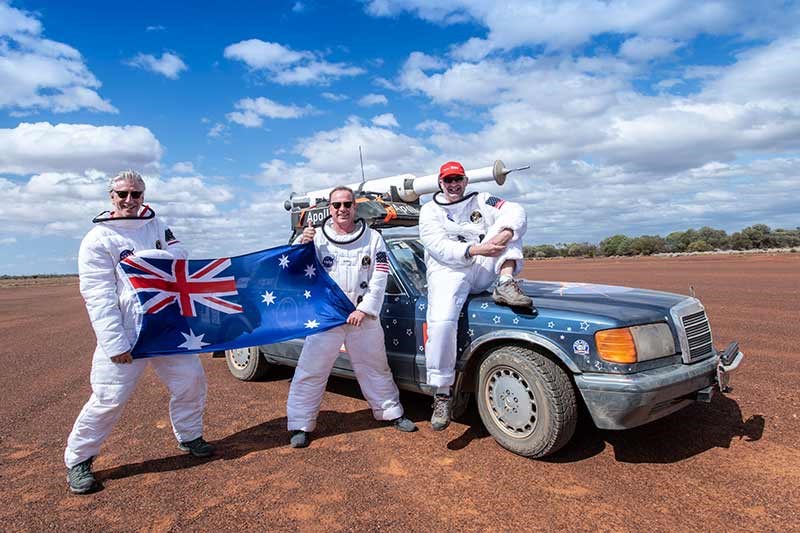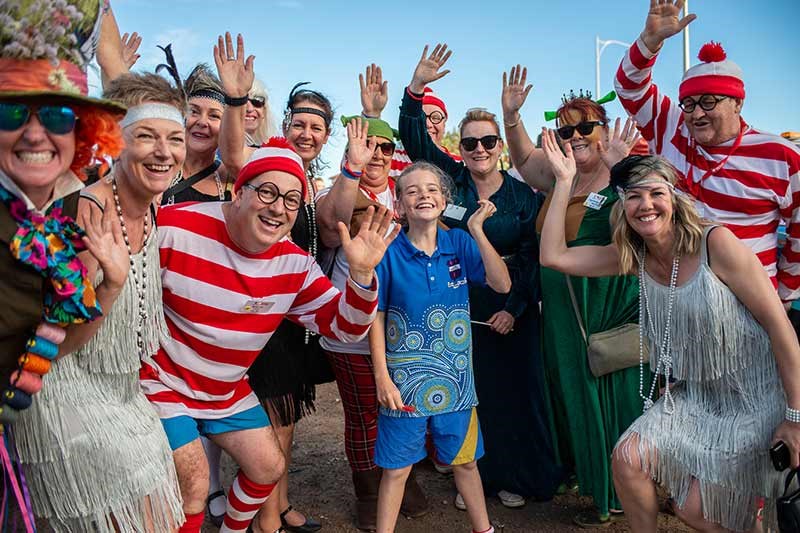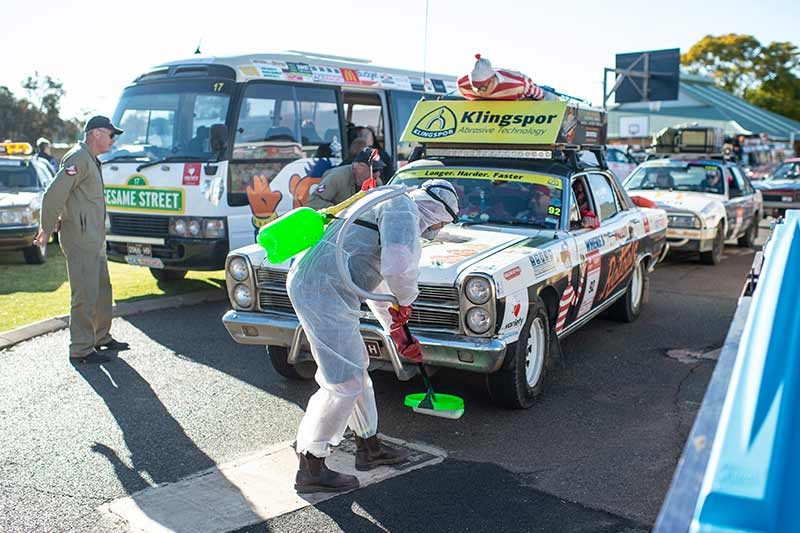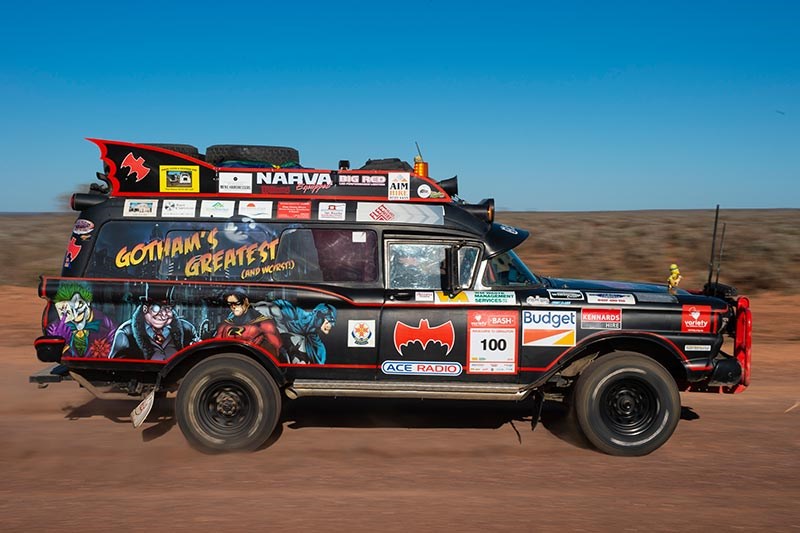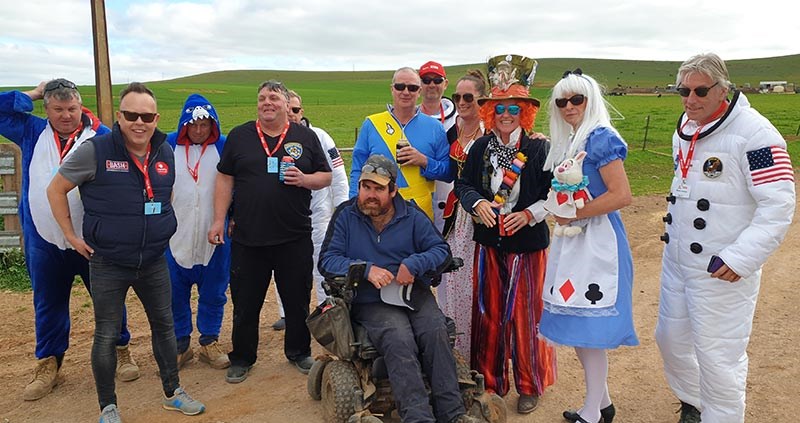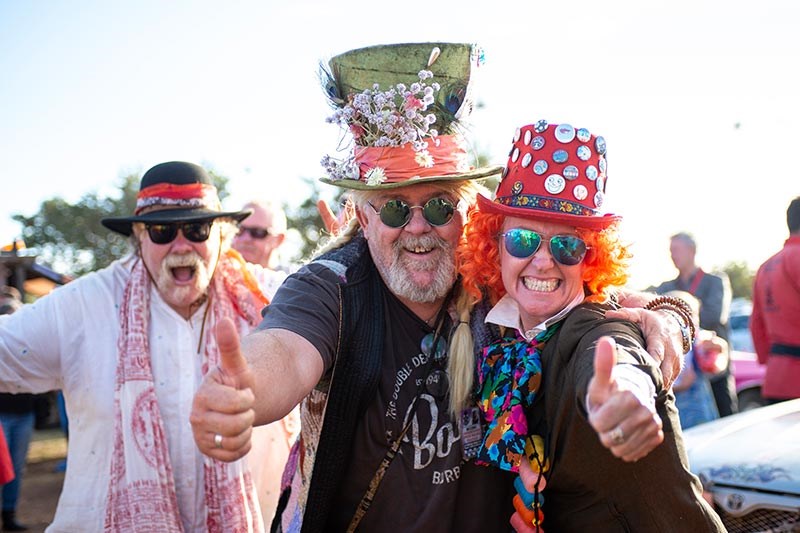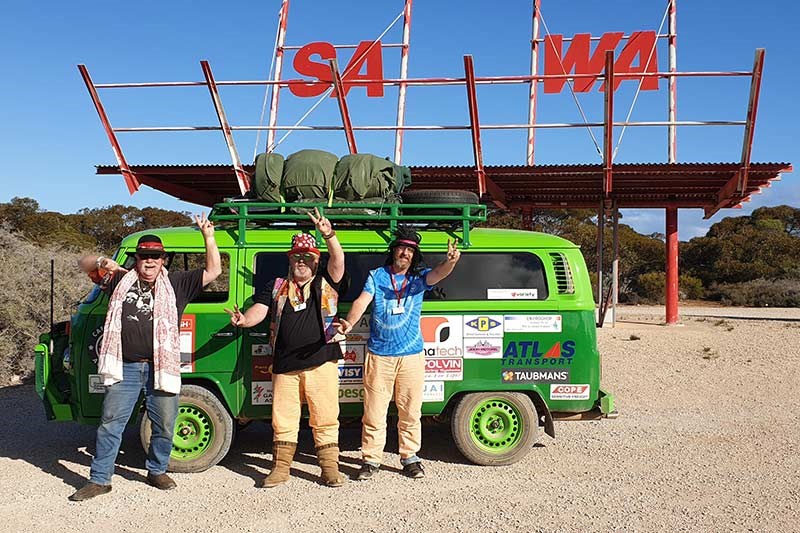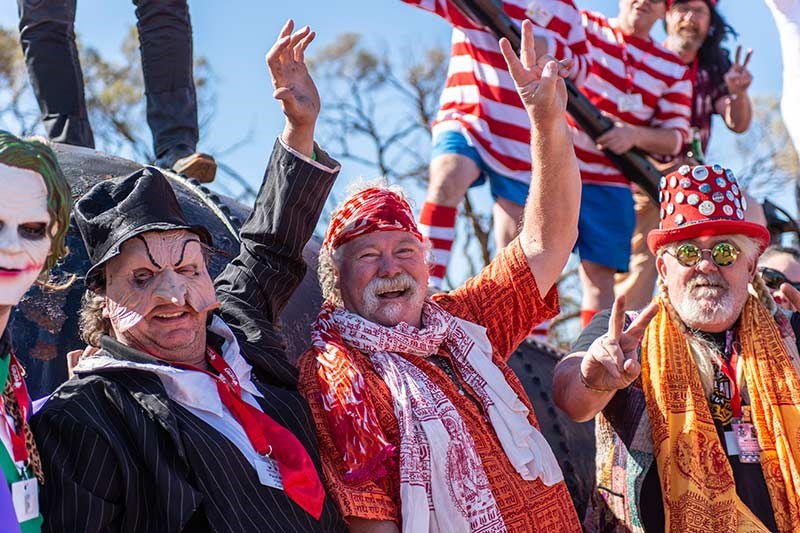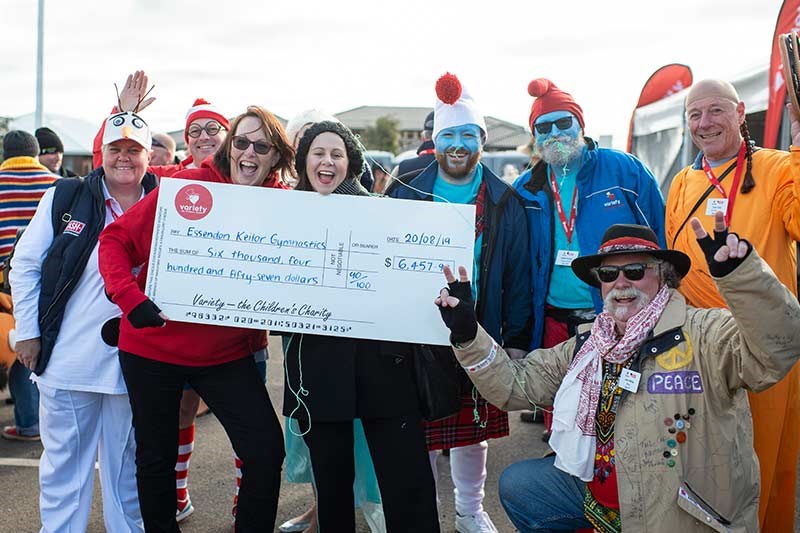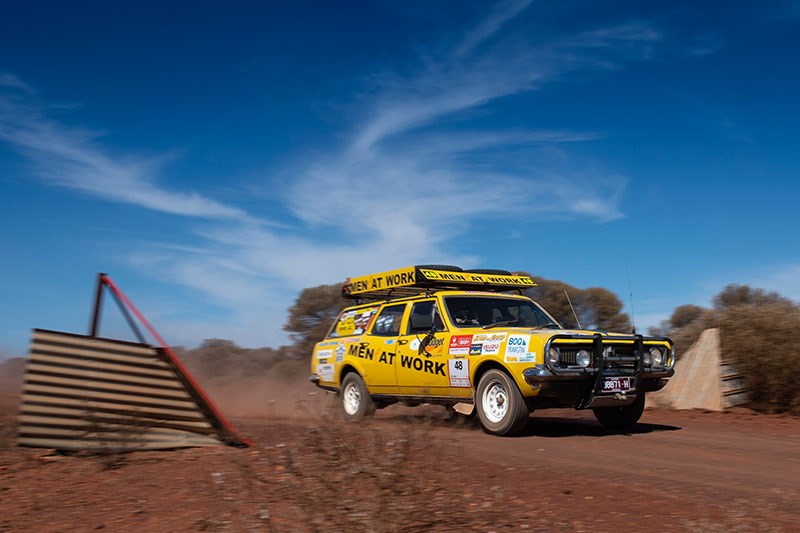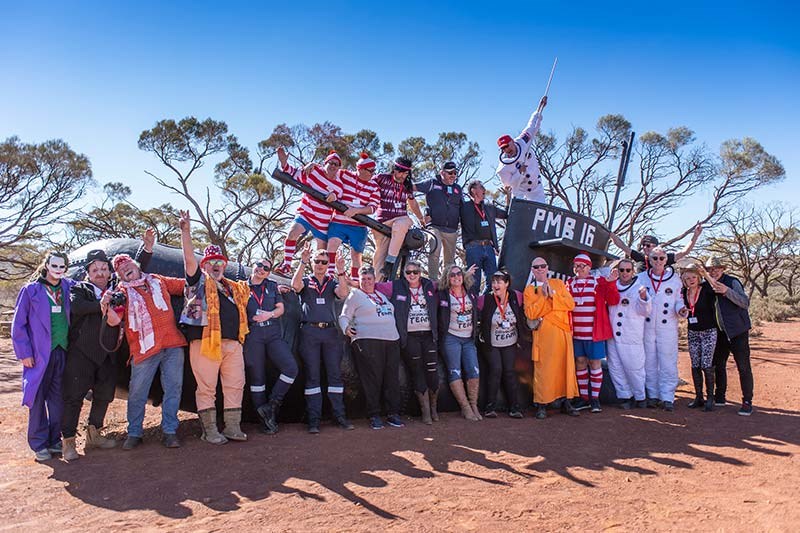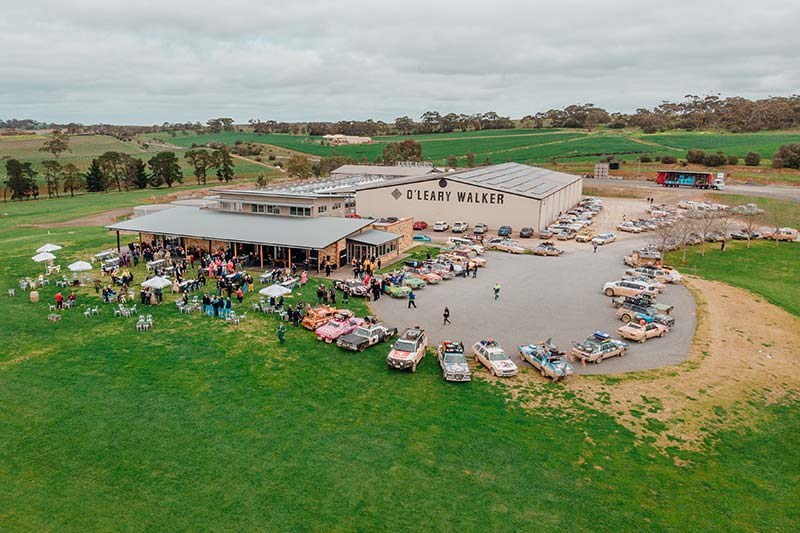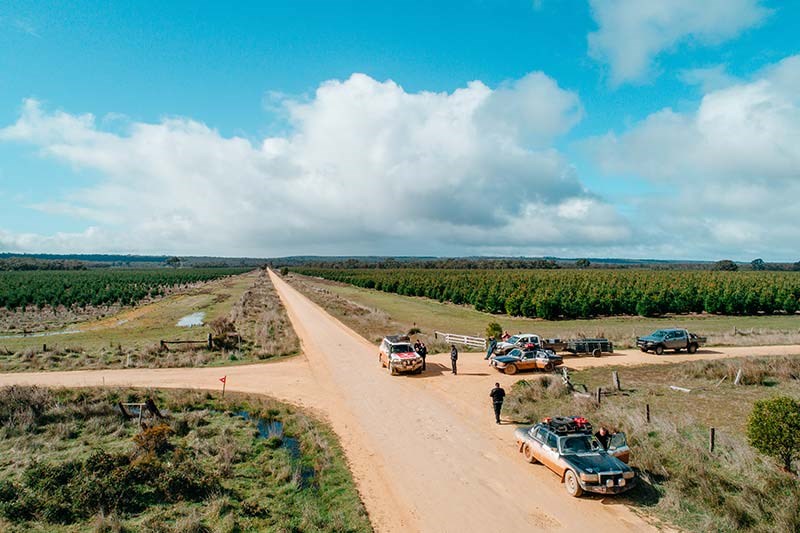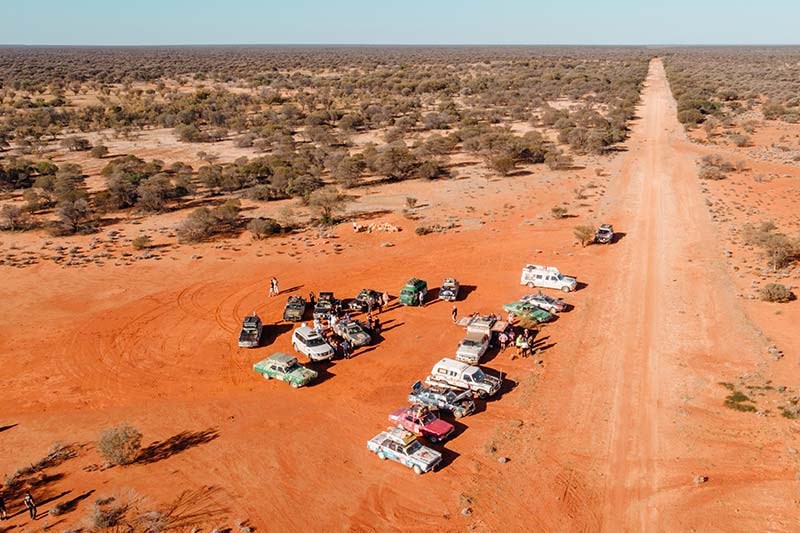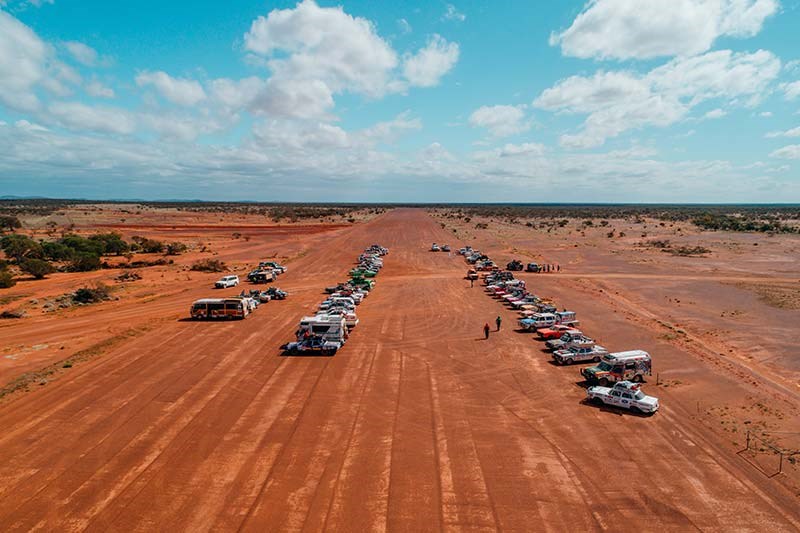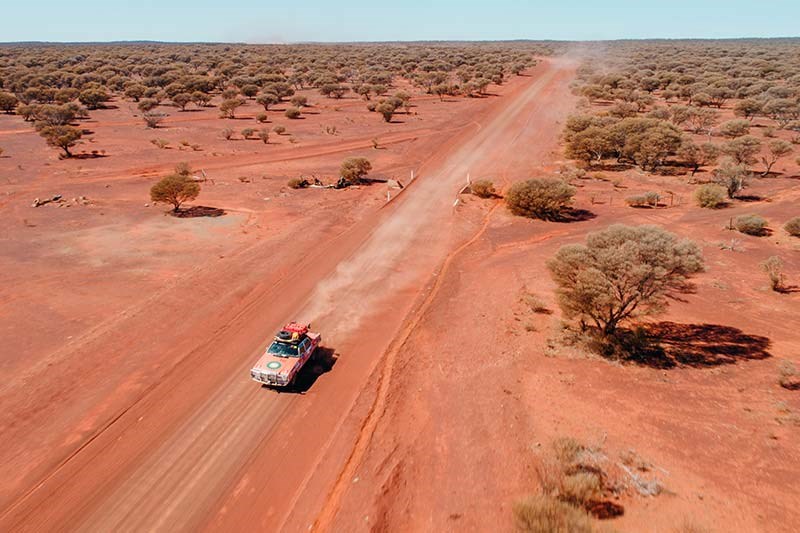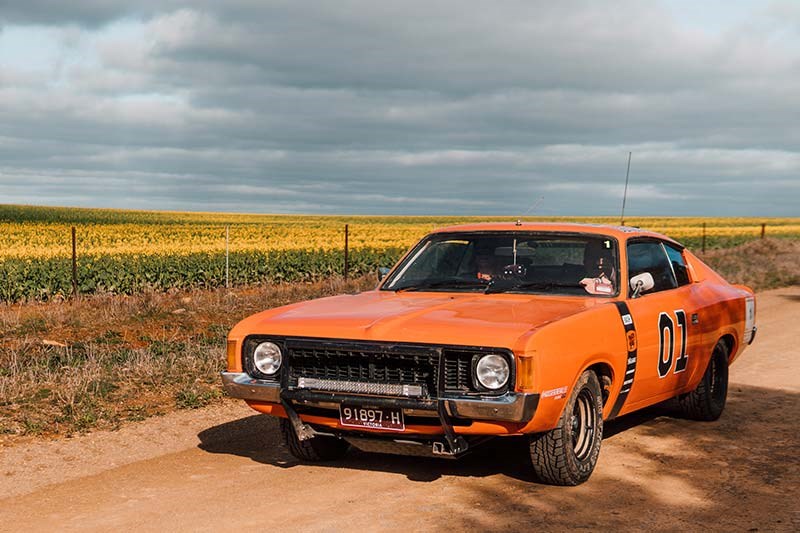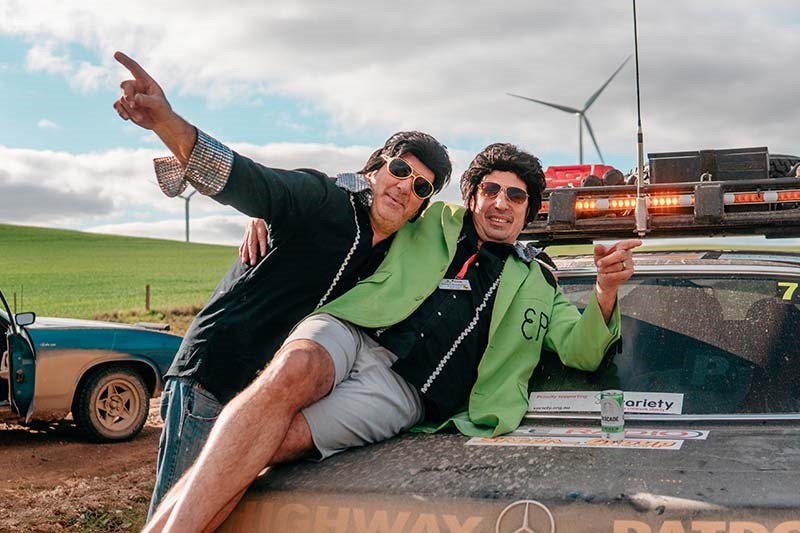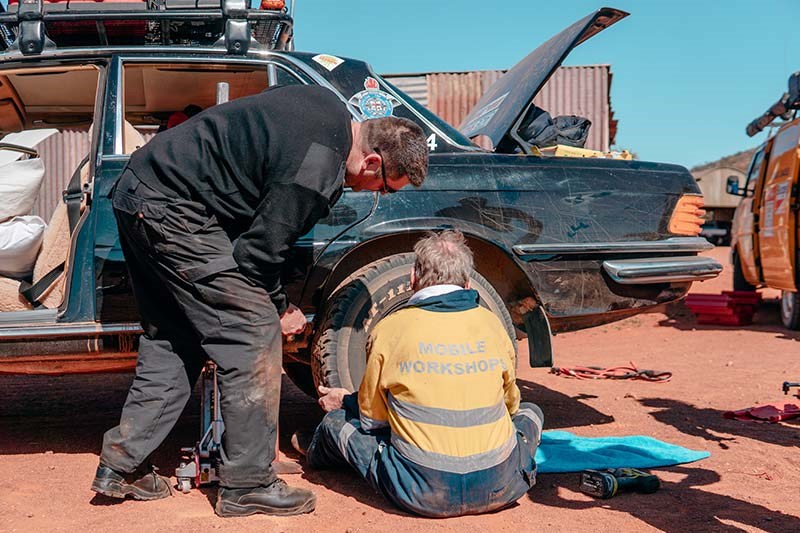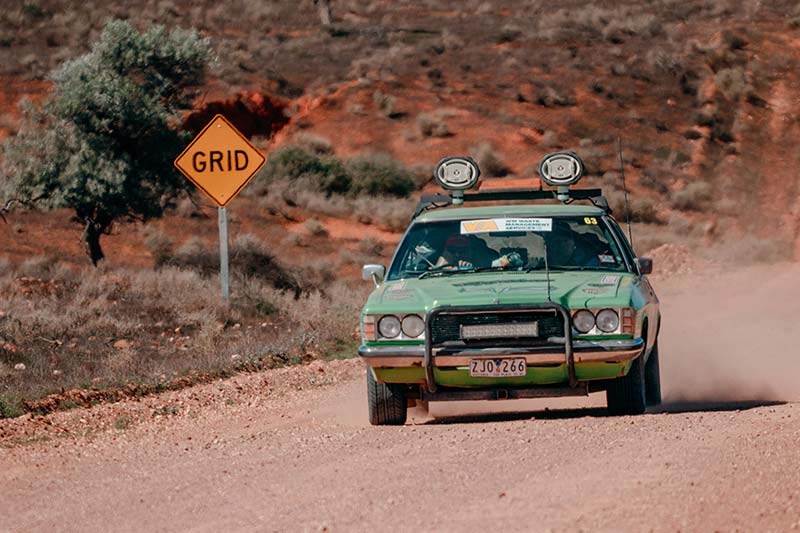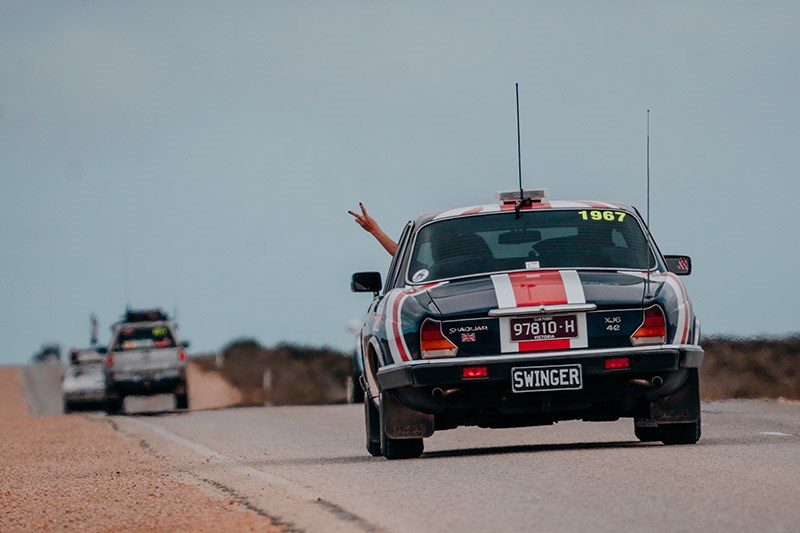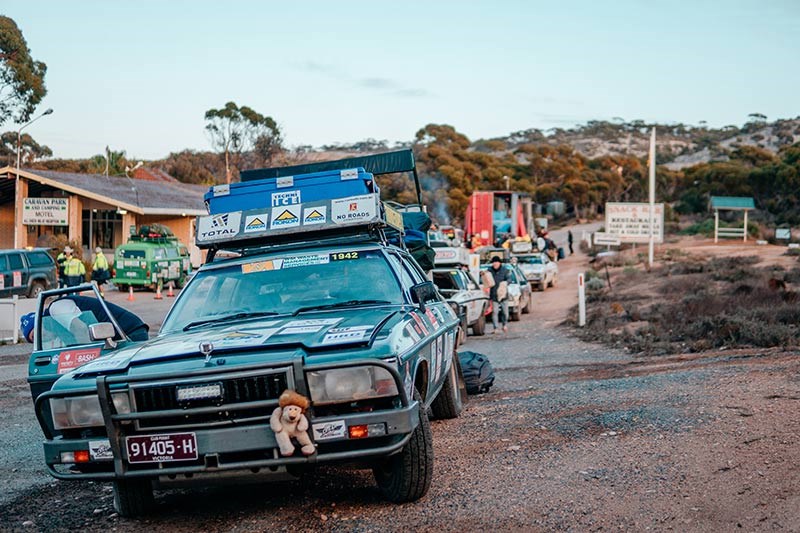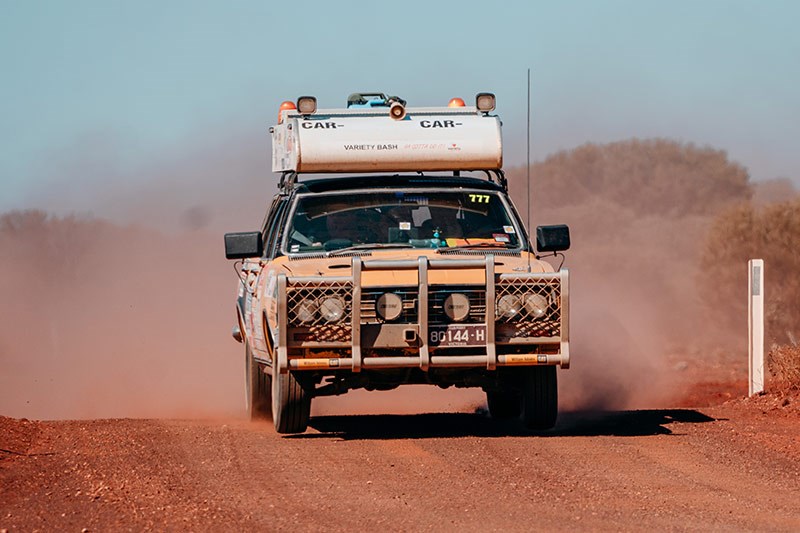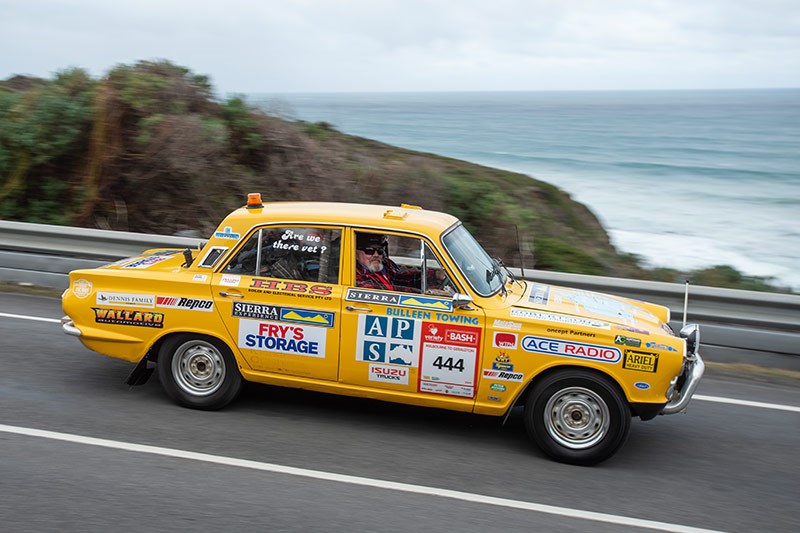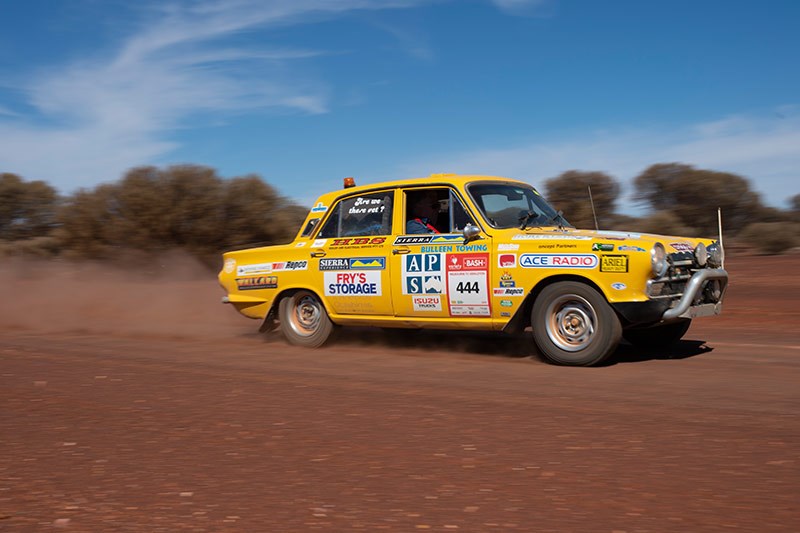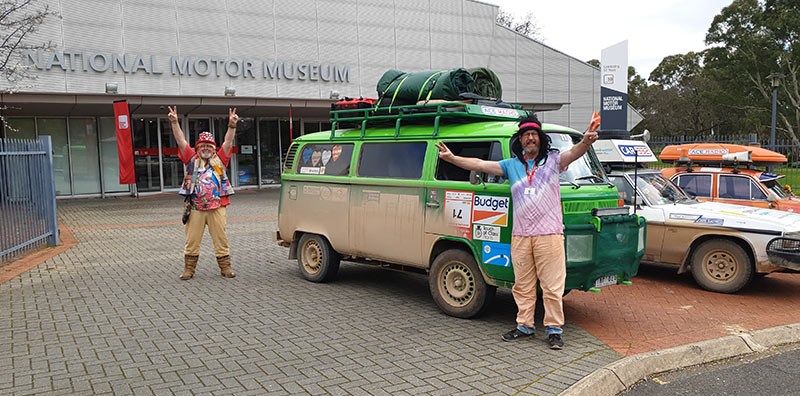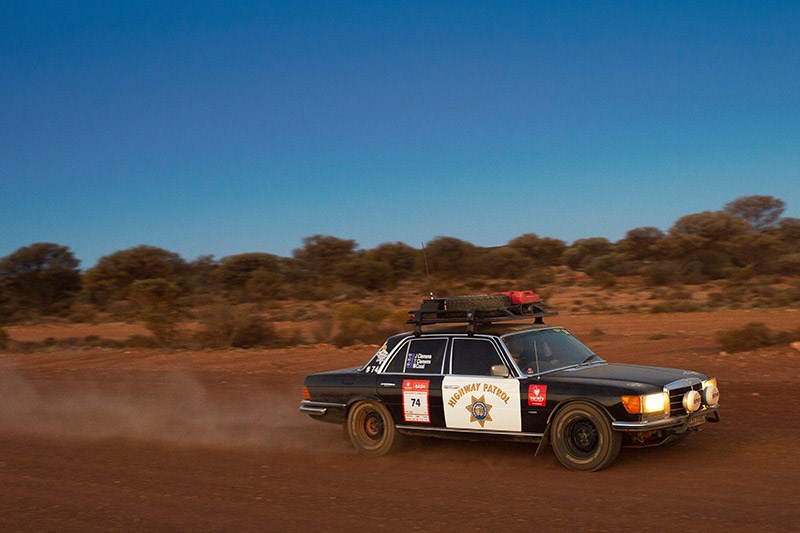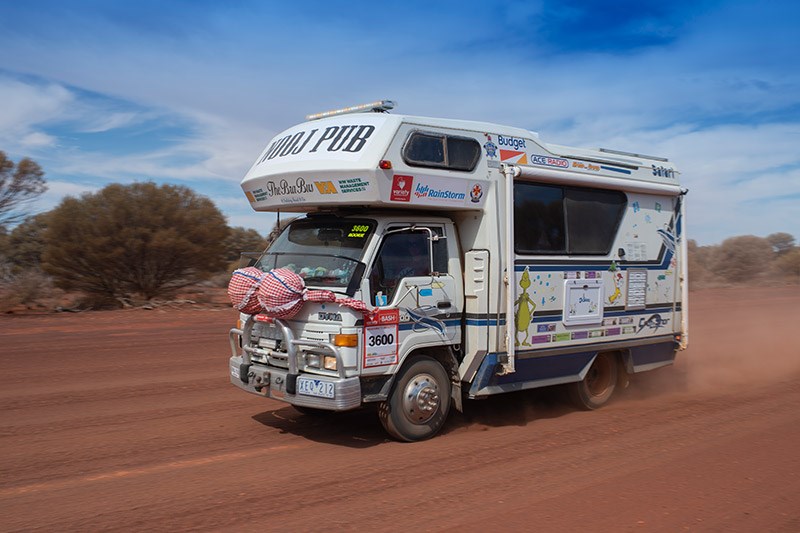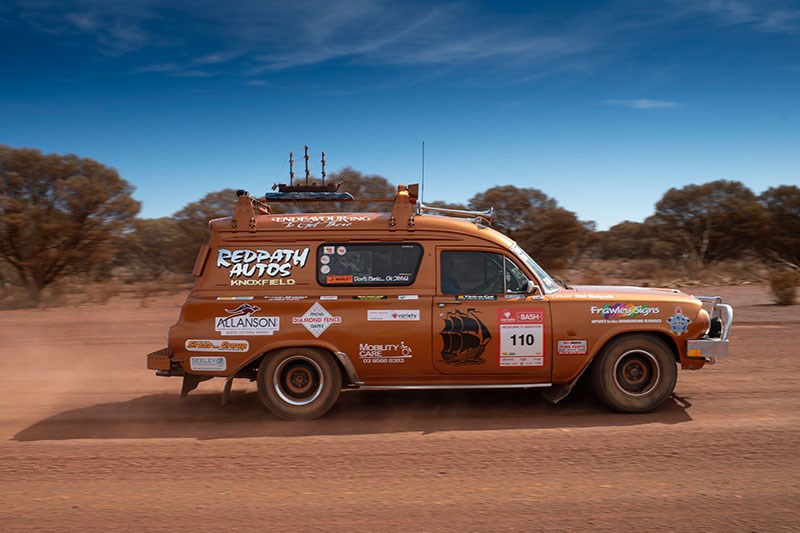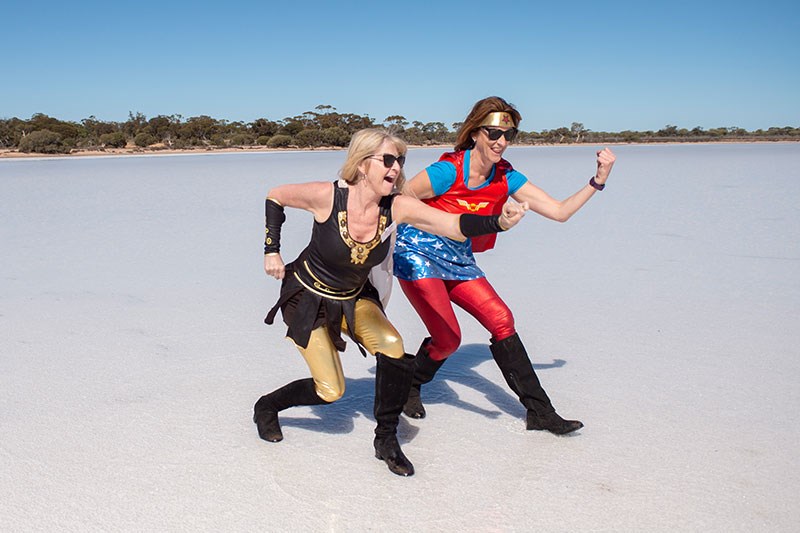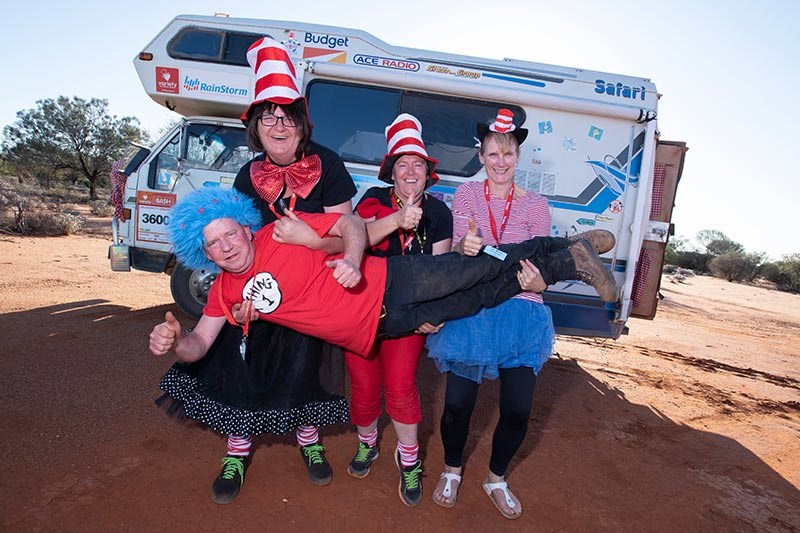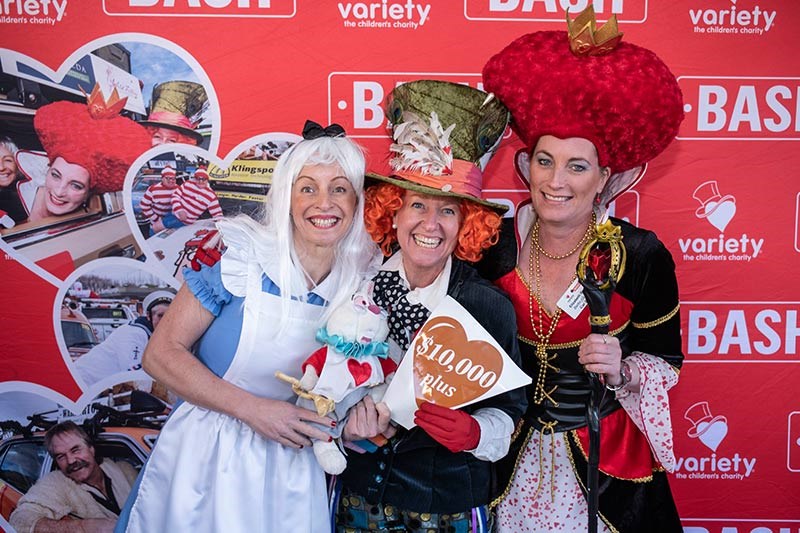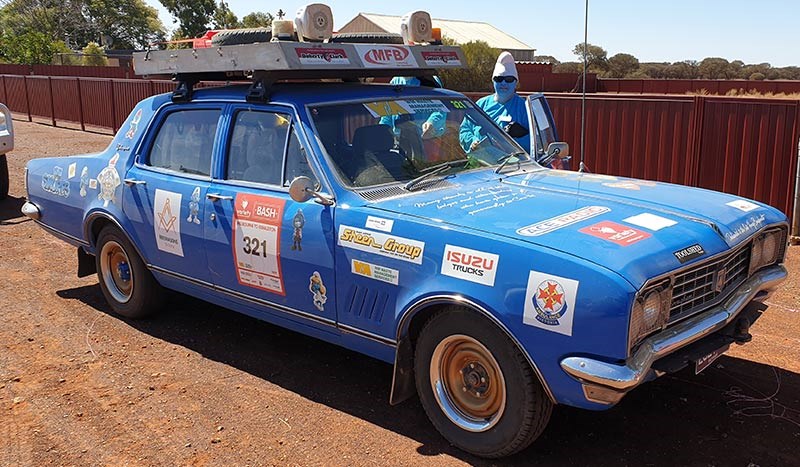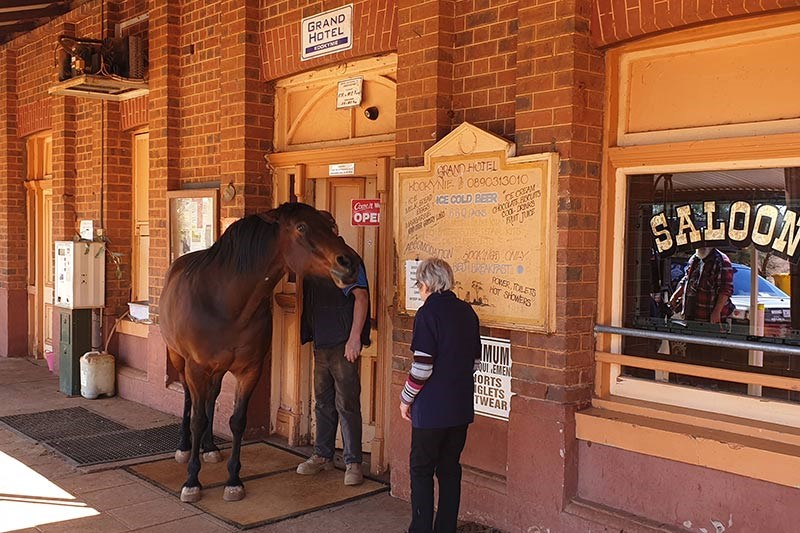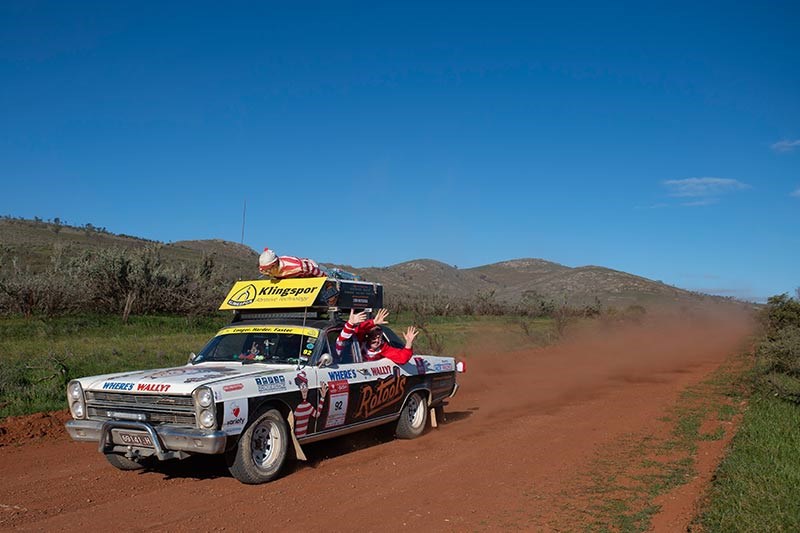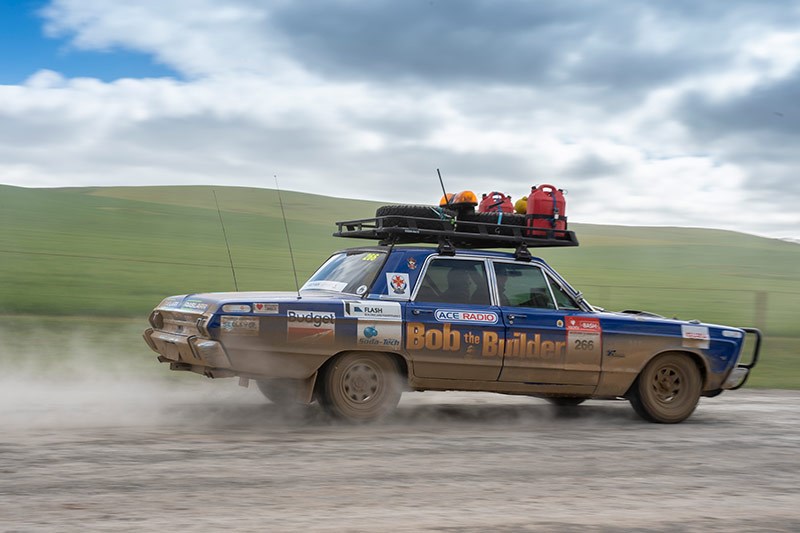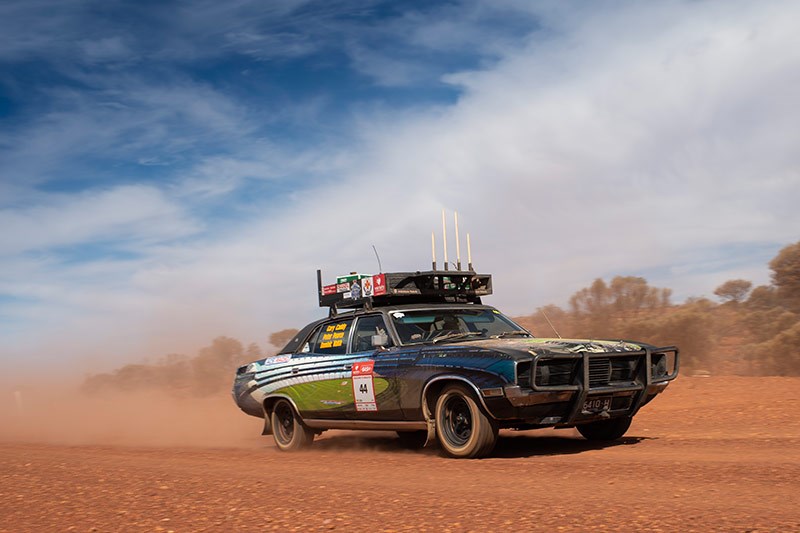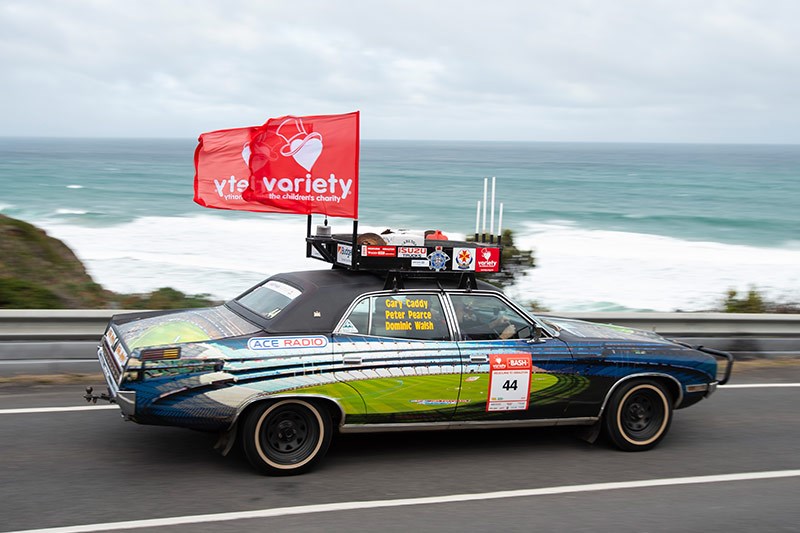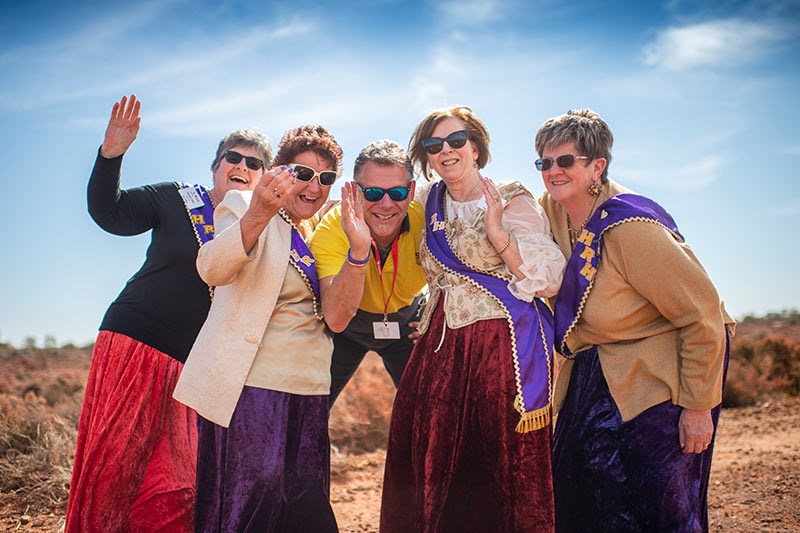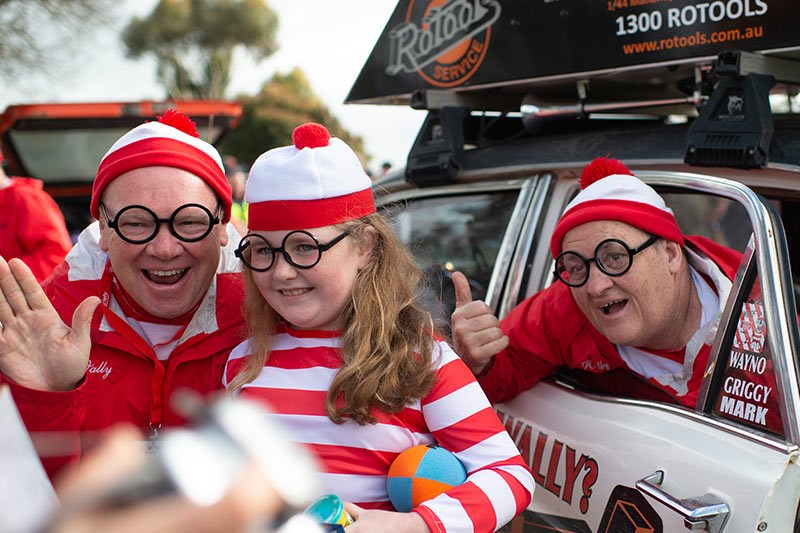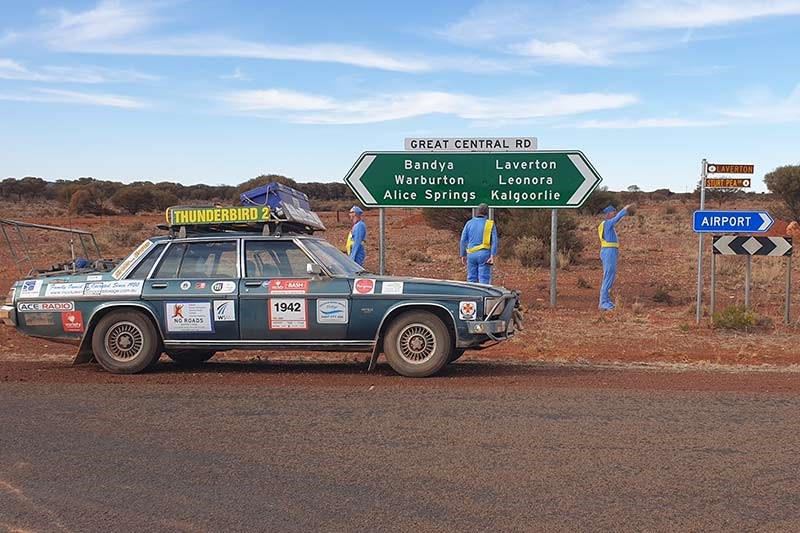 Travellin' in a fried-out Kombi!
2019 Variety Bash Vic
Travellin' in a fried-out Kombi, on a hippie trail head full of zombie" – well… almost – we were in a Kombi, but our heads were filled with more red dust than zombie! There were some strange ladies, but I think we made them nervous, and all manner of great people took us in and gave us breakfast.
I'm talking of course about the 2019 Variety Vic Bash, an amazing event defined by the slogan, "Ya Gotta Do It!"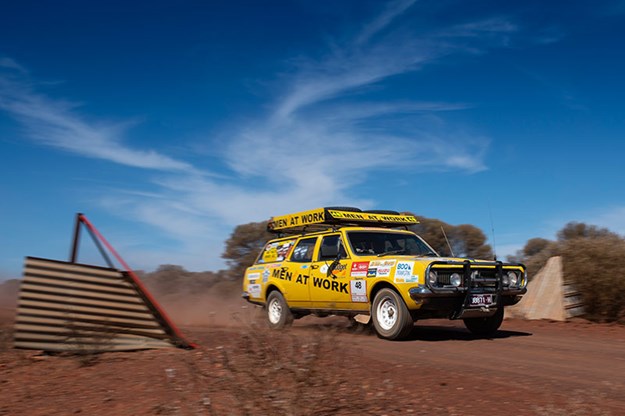 Variety – the Children's Charity – is a national and international organisation with individual state bodies that each run its own series of events raising money for kids who just need a little help in life. Their needs may be physical, intellectual, financial, or even dealing with geographical challenges that affect some kids – and Variety steps in to help.
This Bash attracted a massive 94 vehicles/teams with a combined fundraising total of over $1.82 million. In perspective, that sum could amount to 20 Variety Sunshine Coaches, 160 powered wheelchairs or even 30 sensory playrooms!
| Read more: 2015 Variety Club bash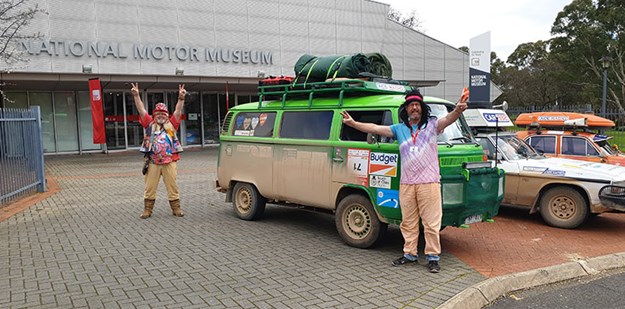 At the National Motor Museum Birdwood, SA
To enter the Victorian Bash, vehicles need to be at least 30 years old and two-wheel drive. The course is long and arduous, with much of the journey on tracks mostly reserved for off-road vehicles. It's quite a challenge for both man and machine, but there's plenty of back up and support.
This year we went about as far west as you can from Melbourne, all the way to Geraldton, WA. Covering over 5,000 km in 10 days may sound like a piece of cake to some but when you see the tracks, the hazards, the washouts, the sand, mud, bulldust and corrugations combined with some climatic extremes plus a huge amount of stopovers, gutter parties, school visits, destinations, sightseeing, meal breaks, and yes some pub stops to mark the journey, it really does become quite formidable. It's great fun nevertheless.
Read next: Repco Reliability Trial 2019 re-run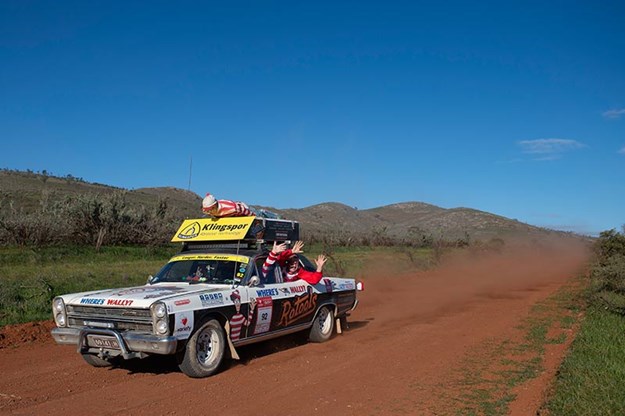 THE CAST AND THEIR CONTRAPTIONS
The unassuming husband and wife team, the Redpath's, have now completed over 20 Bash events in their EH panelvan. They actually rolled it on the first day of my first Bash back in 2012 but the team of mobile mechanics patched it up like Humpty Dumpty and quickly got them on their journey.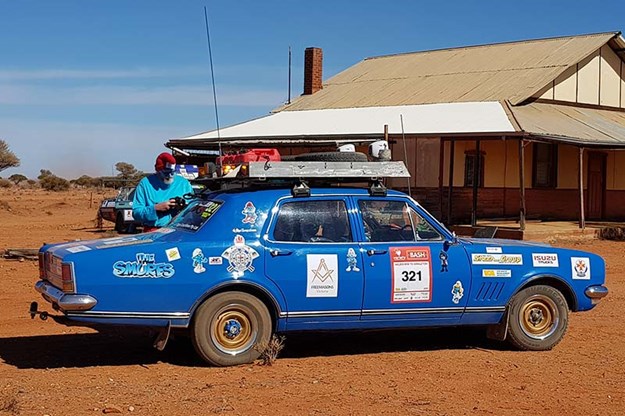 There's a plethora of EJs, HTs, HGs, HKs and HQs including the Smurfs in their beautiful blue Brougham. WB Statesmans are popular, especially a few that have been converted to limo status, adding a level of comfort to the long journey. Early Commodores are slowly edging their way into the field including a $2,000 special that was sourced in Hahndorf on Facebook Marketplace by team 6969 when their 1983 Mercedes 280E finally cooked itself into an outback grave.
Old Mercs are very popular with many entrants recognising the solid reliability and high level of comfort over those many miles of spine shattering corrugations. Old Chevs fall into a similar category with their rugged build, power, comfort and load space in abundance.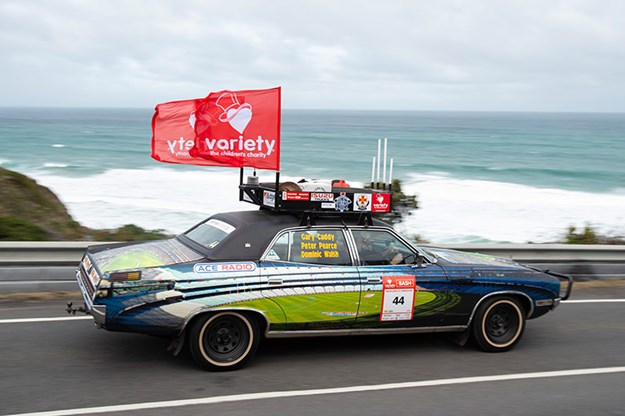 ZH and ZG Fairlanes and LTDs make great Bash cars
ZH and ZG Fairlanes, LTDs are  common choices, for similar reasons to the Mercs and Chevys, and of course there's that certain something that stirs the spirit with the gutsy note of a big V8, especially when they're driven by The Flappers, a team of four gorgeous women with their 1920s Charleston theme that warmed all our hearts and minds. Same too for F-trucks, one of which with an extended wheelbase has now completed many gruelling Bash events for Team Security. Another new arrival is the Refreshment Truck on board for those all-important wayside stops commonly known as Gutter Parties that seem to erupt to cheer up the most desolate and unlikely places.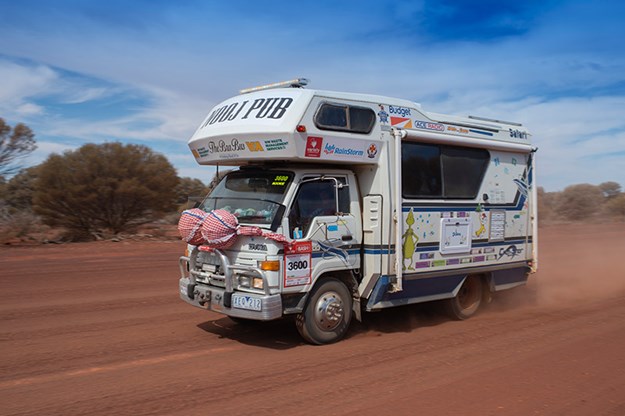 Ex-ambulance F-trucks have always been great Bash vehicles with their accommodating bodies, high wheel clearance, power and strength. This year's Bash saw one such truck transcending the holy Hairy Krishna team plus another with those strange visitors from another planet who came to earth with powers and abilities far beyond those of mortal men. Kaz n Shaz from car 1985 embodied their award-winning Supergirls theme, sometimes zipping past faster than a speeding bullet and more powerfully than a locomotive.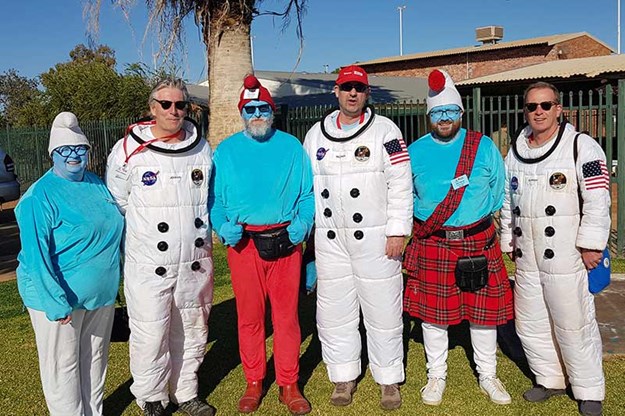 BUT WAIT, THERE'S MORE CHARACTERS
We had a plethora of Superheroes including Gotham's Greatest, Land Monkeys, Super Mario Bros, Apollo 11 Astronauts, The Dead Men, Lord of the Rings, Grumpy Old Men, The Royal Queens, Gold Digger Sisters, Shrek characters, Mad Hatters; Where's Wallys were everywhere (with their very popular but often absent mascot), Sesame Street (now progressed to a Coaster bus), Toy Story, Dracula, Minions, Dr Seuss, Wiggles, Thunderbirds, Blues Bros, Karate Kids, Pirates, Flintstones, Beach Boys, Da Bier Wagen, Men At Work, the toffs from the Outback Polo Club (who won the Stuffed Compass Award for navigational skills), and even Schultz and Hogan turned up in Hahndorf for our German night of food and frivolity.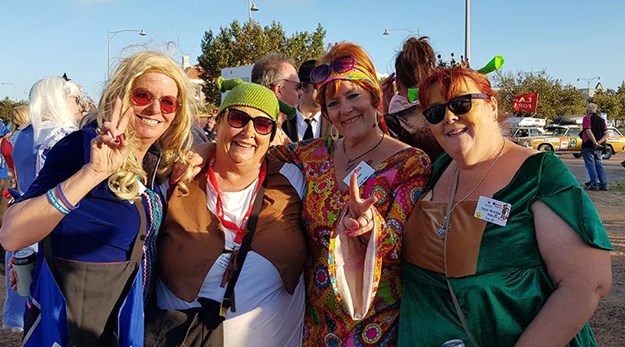 Some special mentions just have to go out to the two Elvis teams (does that make them Elvie in plural?) who seemed to have an impersonator on every street corner, piece of machinery, hi-tower, tree, border crossing, monument, and even tried to shear a Land Monkey (of the Bash entrant, not animal variety) in a remote outback station. Well, that's what we think they were doing anyhow.
There are regular Variety characters like veteran husband and wife team, Brian and Elwyne from car 504, The French Connection, doing their 10th Variety Bash together in their well-travelled old Peugeot, and old mate and 2019 Bash Hall of Fame inductee Phil "Molly" Mollison in his 1967 Cortina. I can't believe that in another lifetime we used to do the horizontal cha cha at the drive-ins in one of those tin cans, but even more so that Molly has now completed 17 Variety Bash events plus the Flying Doctors event in it!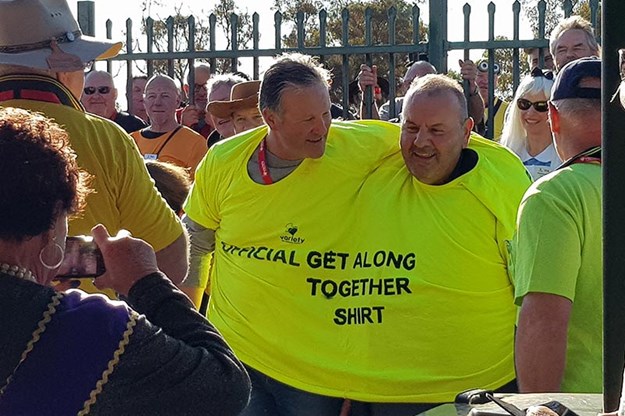 It is a monumental credit to Variety to attract around 100 Rookies to the Bash for their first year of adventure, and I feel sure that we will see the return of a high percentage of them in the future. Once the Bash is in your blood 'Ya Gotta Do It' again, and again. Rookie team The Bra Bus certainly uplifted the whole event and kept the field pointed in the right direction from the comfortable support of their Toyota Dyna mobile home. Speaking of comfort, how about Team Austin Powers in their Shaguar, a Series 3 1982 Jag XJ6 complete with Austin and the gorgeous Felicity Shagwell and Alotta…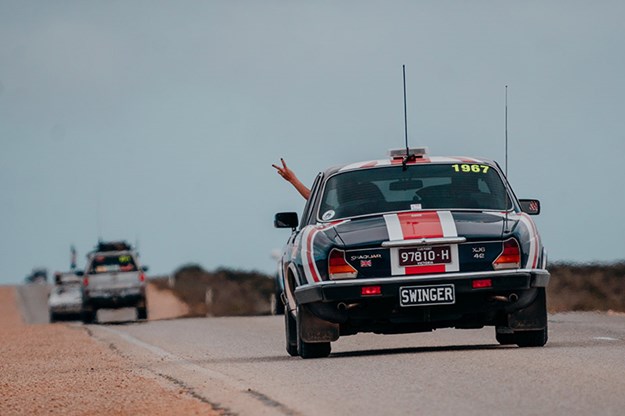 We even had a desert hitchin' along the way when Daisy and Bo Duke re-tied their recent vows at an overnight camp out at Madura in the middle of the Nullarbor, during our Vegas-theme night. Of course, Elvis presided over the ceremony with many not realising that his alter-ego Hobbsy is actually a Pastor in real life. They rumbled off into marital bliss with the sweet note of their Valiant Charger, General Lee, sporting the same orange spray job and 01 stock car numbers as the original Dodge Charger from the Dukes Of Hazard  series, but without the relentless pursuit of Boss Hogg and his deputies. Our Variety Hippies team came back from a couple of years absence minus the old 1976 Bedford van that we always described as better suited to delivering pork pies to Yorkies than it was a Bash car. We instead teamed up with our mates the Garden Gnomes to form The Hippy Gnomes From Hell in their green Kombi with its gutsy Subaru engine. What a great way to travel, although we have biceps on our biceps from the heavy mechanical front end weighed down with a pair of big blokes up front. I admit I was quite concerned about the water-cooled engine having its radiator mounted underneath complete with a pair of thematic fans with manual over-rides. However, its heavy mesh shrouding stood up to the sand and rock blasting, suffering very little grounding due to the Kombi's high ground clearance.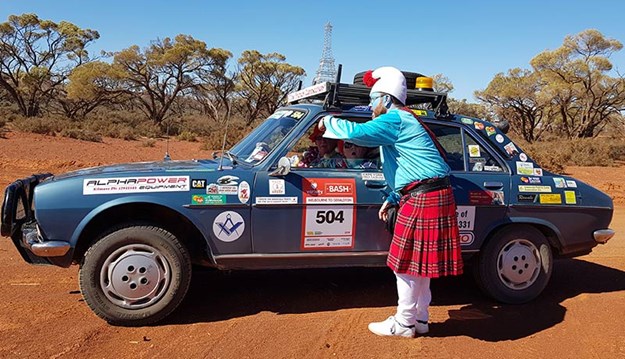 WAY TO GO
The route for this year's Variety Vic Bash was challenging but terrific. We left Melbourne taking the Great Ocean Road to overnight in Warrnambool, then on a roundabout journey into the Adelaide Hills to historic Hahndorf. On Day 3, we left the German village and wound our way to the National Motor Museum at Birdwood where it took some eviction technique to wipe the drool off the team members lips and continue the journey. We eventually weaved our way northward through the Clare Valley wine district before heading west to Port Augusta and then south to overnight in Whyalla.
Day 4 erupted into the first of the desert country. We headed across the mining districts of Iron Knob before eventually hitting the eastern end of the Nullarbor at the beautiful coastal town of Ceduna. We had to thoroughly wash off all the vehicles before attempting to venture further westward for quarantine. The nice inspector asked if we had any fruit or vegetables on board. I just looked at him and asked if we looked like the sort of fella's that would have such goodies on board? He laughed. I convinced him that we were too old to have any illicit vegetation. He just smiled and let us pass!
Next was the challenging Old Eyre Highway, a very hard way to cross the Nullarbor. It has hundreds of kilometres of rough corrugations, dust, washouts, sand drifts, salt pans, wildlife and every other imaginable car eating hazard. Worse still our exhaust had separated from the muffler creating a deafening din, and we still had two days driving before the closest suitable repair shop in Kalgoorlie. There's only one way to fix it – turn up the music!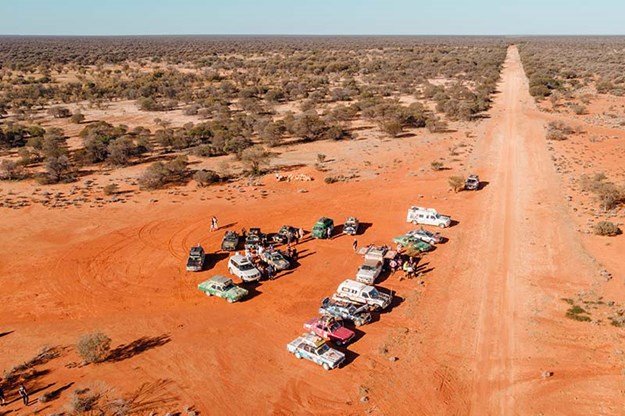 We eventually made the tiny Nullarbor settlement of Madura, where we were treated to seafood paella and margaritas in the desert, before a night camping under the stars.
I loved our night swagging, especially since I had remembered the earplugs to drown out the din that erupted from the symphony of snorers that surrounded me in the cold, still, and very clear desert night air.  Next morning we headed north for two refreshing nights in Kalgoorlie before history. You often feel like you've stepped back in time when you drive into some of the old towns, and especially their pubs. We even stopped at a rather desolate far outback pub that has a horse as a bouncer on the door! The pub itself is only big enough to be licensed for eight patrons at a time.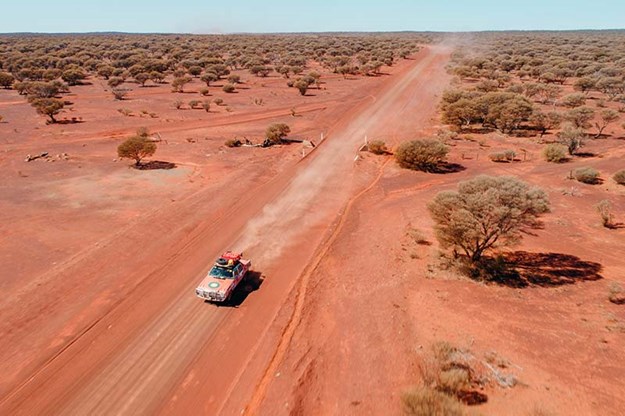 As well as the very much alive Kalgoorlie there were completely intact ghost towns where thousands of inhabitants had packed up and left. Then there were huge open-cut mines (I'm sure I saw China at the bottom of one!), whales and wildlife across the Bight, rich fishing towns and endless miles of red dust, gloriously displaying wildflowers following a little rain just before our adventure.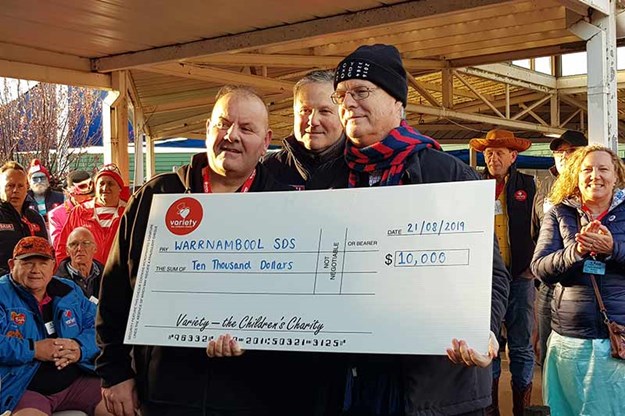 GOOD TIMES
Even with all this going on it's the people that make the Bash. We had around 300 characters on the road this year with the majority of entrants dressed continually in the costumes to match their car themes. Whether it's the un-inhibiting nature of costumes, the awareness that we are all there to help out kids, or the l desire to simply have a great time, the Variety Bash certainly brings out the best in people of all walks of life, nationality and social status in a world where humanity is getting very hard to find.
Variety Bash – "Ya Gotta Do It!"
A BIG SHOUTOUT
The Variety Bash. A massive heads up,to the scale of it all. Kudos to everyone behind the scenes. To each entrant and helper that made up each team.
A well-oiled machine, the sum of all parts. Hundreds of hands, on hundreds of hearts.
Let's hear it for our truckies, getting gear from A to B. Paramedics kept us healthy, thanks to sponsors and MCs.
Our beautiful Checkpoint Charlies, we looked forward to their smiles. As we pulled in to get checked off, after hundreds of desert miles.
Mechanics – here's to you, you're all bloody stars. While we played and slept, you were rebuilding a car!
Our vigilant OV'S, our sweepers & scouts. Making sure we'd all get there, once our routes are handed out.
Audiovisual dudes take a bow, we could clearly hear and see, what to expect for the day, and where we should be.   To you, our supporters for encouragement each day. You were with us every mile, along our long way.
So many involved, and all volunteers, cogs in a wheel, how good does it feel!
You're all bloody legends, SO CHEERS AND NO TEARS!
Wendy Fox (Flapper)
MANY THANKS
The 2019 Variety Vic Bash would not have been possible without the generosity of our main sponsors WM Waste Management, ACE Radio, Budget Car Rental, Sheen Panel Service, Isuzu, MFB (Melbourne Fire and Emergency Services Board), Ambulance Victoria, Seely International, and Knorr-Bremse. Thank you for helping us change the lives of thousands of kids year after year!
LINKS:
Variety – the Children's Charity Victoria www.variety.org.au/vic/
Variety Vic Bash Facebook www.facebook.com/varietyvicbash/
Variety Australia www.variety.org.au/
Variety Hippies Facebook www.facebook.com/variety.hippies
Unique Cars magazine Value Guides
Sell your car for free right here
Unique Cars magazine Value Guides
Sell your car for free right here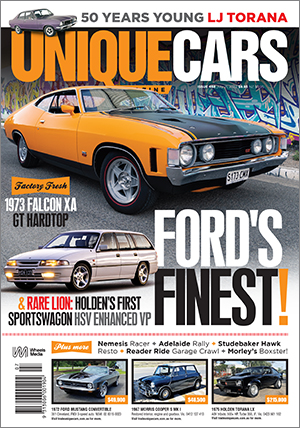 SUBSCRIBE TO UNIQUE CARS MAGAZINE
Get your monthly fix of news, reviews and stories on the greatest cars and minds in the automotive world.
Subscribe