Car Events - What's Coming Up
---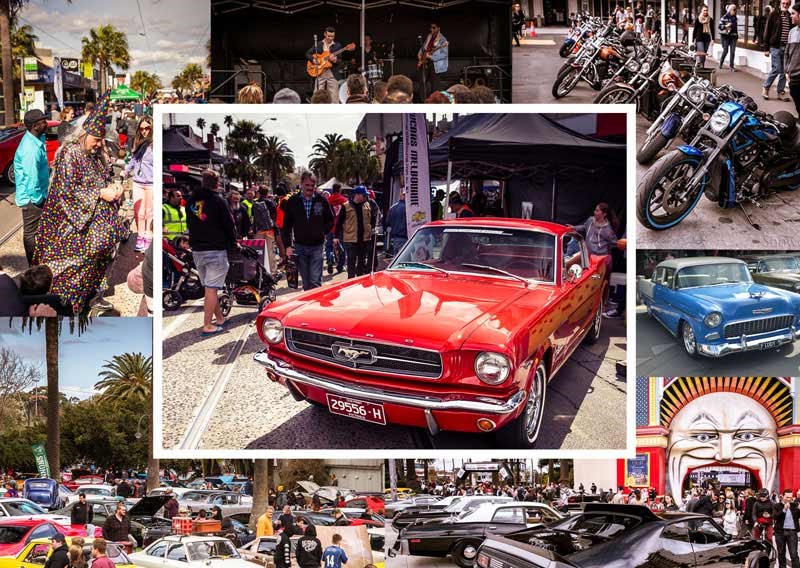 Looking for something to do?
Pick any weekend and there's a host of car events happening around the country. Here's our selection of what's coming up...
Got an event you want to promote? Email us the details at uniquecars@bauertrader.com.au
---
SEPTEMBER
SA
22-23 September
Flinders Odyssey
The event heads to Quorn, Hawker, Stokes Lookout, Dingley Dell, Blindman, Angorichina Village or Blindman overnight, Hawker pub then home.
Contact: 0439 801 135
29 September
Concours d'Lemons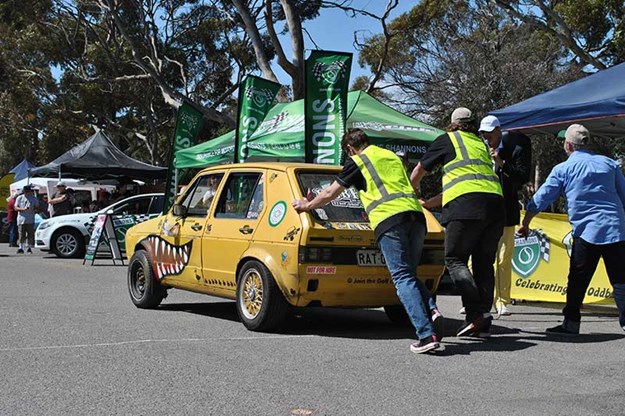 Billed as the world's worst car show, or more correctly a show of the world's worst cars, and despite all efforts, it's slipped past our border security and immigration controls, and is heading to Adelaide, South Australia for a second time in 2018!
This much talked about event (not in a good way), is back bigger and better, and in a new city centre location.
Concours d'Lemons, certainly lives up to its slogan of "celebrating the oddball, mundane and truly awful of the automotive world", and even goes so far as to thumb its nose at conventional shows by openly encouraging the bribing of its judges.
- See our report from the 2017 event here
Contact: Facebook
29 September
Billetproof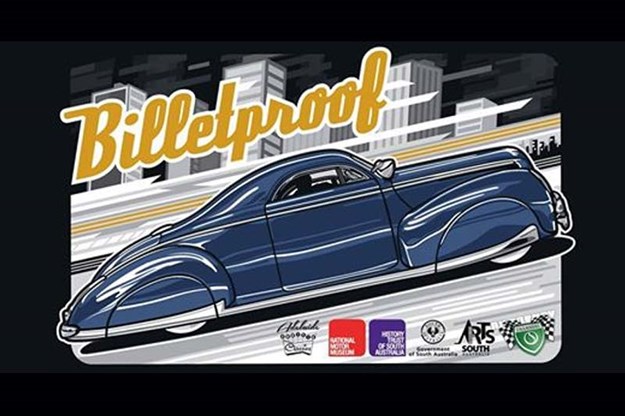 After 21 years, Billetproof is going Down(Under)! This an event for traditional style hot rods, customs, lead sleds, choppers and cafe racers, built before 1965, as well as drag cars, classics and street machines built before 1980. For our first event outside the USA, with the help of our partner, the National Motor Museum, we've been allowed to take over the Torrens Parade Grounds (right behind Government House), in the heart of downtown Adelaide. The event will be sharing the grounds with it's sister event, Concours d'Lemons Down Under, an eclectic gathering of vehicles, that under normal circumstances, wouldn't get a second glance!.
Contact: Facebook
30 September
Bay to Birdwood
One of the world's great historic motoring events, the Bay to Birdwood, is back for 2018. Celebrating 38 years the event considered to be the largest continually-held historic motoring event anywhere in the world will take place on Sunday 30 September. Entries are open for the 2018 Bay to Birdwood Run, which this year is for the older vehicles – and will feature veteran, vintage, and early classics. All original motorcycles, cars, vans, trucks and commercial vehicles built on or before 31 December 1959 are encouraged to enter. Early bird registrations close on Friday 10 August.
Contact: baytobirdwood.com.au
NSW

14-16 September
High Country Rod Muster
The Sultans Hot Rod Club is coming back for the annual High Country Rod Muster weekend in Jamieson.
The annual High Country Rod Muster brings over 100 classic cars and like-minded car enthusiasts to the township and surrounds..
Contact: Facebook
28-30 September
Cobra Nationals
Wakefield Park, Gouldburn. The Nationals is an event run by the NSW Cobra Car Club annually on the October Long weekend at Wakefield Park in NSW. This event is by far the largest of its kind in Australia and is run for all Cobra clubs around the country to participate. It normally has around 100 entries and is a great place to see 80-100 Cobras all in one place.
Contact: cobraclubnsw.org.au
29-30 September
Old Bar Beach Festival
Man annual community event that has grown to attract more than 30,000 people each year. This is now an annual pilgrimage. for Kombi owners. The classic specialty car show n shine is held on Saturday and is open to all hot rods, street machines, classics, vintage, veteran, muscle cars, bikes and more.
Website: oldbarbeachfestival.com.au
VIC
22 September
VACC Centennial Cavalcade

A free community event provided by the Victorian Automobile Chamber of Commerce in celebration of its formation in Bendigo in September 1918. When: Saturday, 22 September 2018 – VACC Centennial Cavalcade arrives in Bendigo at 11am, followed by the VACC Centennial Show 'n Shine from 12-4pm.
Where: Bendigo Town Hall precinct
Contact: vacc.com.au
- Read more on the VACC Centennial Cavalcade here
QLD
28 Sept - Oct 1
2018 Van In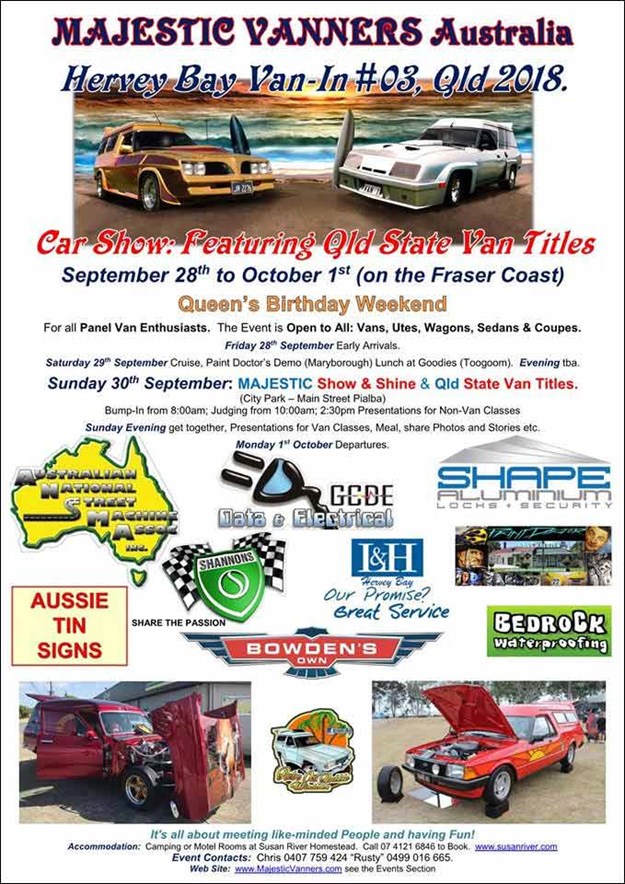 Majestic Vanners Australia are holding their third Van In at Hervey Bay. The event is open to all vans, utes and wagons, sedans and coupes.
Saturday cruise to breakfast, lunch and van display. Sunday Queensland State Van Titles and Majestic Show n Shine at the sea front oval in Pialba. Sunday evening get together meal. Camping locally.
Contact: Rusty 0499 016 665
WA
23 September
Midwest Show n Shine & Denison Foreshore Sprint
For the third year the towns of Dongara – Port Denison will host the most picturesque motor sport event in Western Australia. Spectators will be treated to plenty of driver skill as they navigate the 2.5km course along the main street in Port Denison and around the obelisk, home to the Fishermen's lookout, in the coastal village. Racing against the clock are pre-1985 cars, most modified for much more power than their original state. Expect to see some very rapid Mustangs, Fords of many different models, GM models including HQs and Monaros as well as classic English and European sports cars.
The Sprint is held in conjunction with the Midwest Show and Shine.
Contact: dongaraportdenison.com.au
ACT
23 September
ACT Holden Day

The ACT Holden Day will be held at the Queanbeyan Showground and is hosted by all the Canberra based Holden Car Clubs. Proudly fundraising for the Endeavour Foundatione.
Contact: actholdenday.com
---
OCTOBER
VIC
6 October
Myrtleford Show & Shine
The Myrtleford Rotary Club in conjunction with the Chopped and Changed Kustom Car Club Myrtleford are holding their 3rd Annual Show'n'Shine & Swap Meet on Saturday 6th October 2018 at the Myrtleford Showgrounds. All cars, hot rods, trucks, rat rods welcome. 50s-60s, dress for the occasion, prizes awarded.
Contact: Facebook
12-14 October
Motorclassica 2018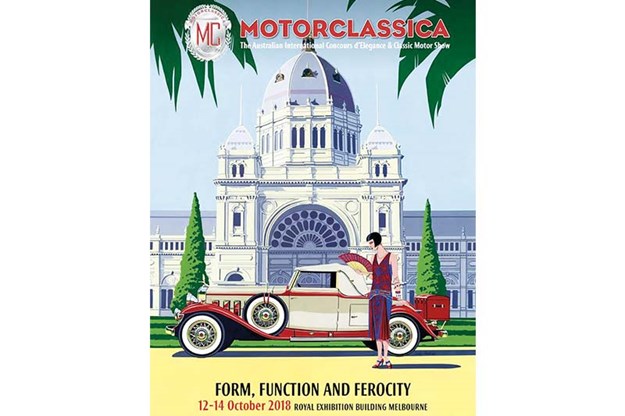 Motorclassica hosts the Australain International Concours d'Elegance at the iconic Melbourne Exhibition Buildings. More than 160 pristine, rare and desirable vehicles on display with a focus on Art Deco period vehicles, Cadillac, Australian grand Prix winners, Harley-Davidson Panhead and Triumph Bonneville. Tour Classica commences Oct 11 at 10.00am. Exhibition doors open 9.00am Oct 12.
- See our report from last year's event
Contact: Facebook
20 October
Studebaker & Packard Show
Eastern Beach Reserve, Geelong, Victoria Entry is free from 9.30am All Studebaker & Packard owners & car enthusiasts welcome.
Contact: 0438 116 335
28 October
FX-FJ State Titles
Massive collection of early Holdens expected for this one, which coincides with the 70th anniversary of the Holden 48-215.
Contact: bpboyfam@bigpond.net.au
Website: www.southernearlies.com.au/state-titles-2018
QLD
14 October
Buxton Classic Car & Bike
Wharf Street at the waterfront, Buxton. Breakfast will be served from 6.30am for all the early attendees and stall holders. All cars and motor cycles to register on arrival if intending to nominate for trophies. Numerous categories will be offered.
Contact: Jim 0427 786 028
21 October
Cooroy Car Show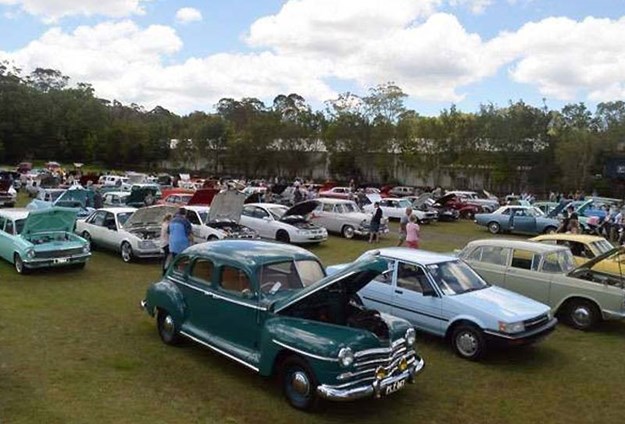 The Combined Coastal Car Club will host the annual Cooroy Car Show & Swap Meet. All makes and models and machinery are welcome – rods, classic, custom, muscle, machinery.
Contact: Facebook
21 October
Hardtop Hustle
Old Petrie Town in Whiteside. Show n shine open to all Australian Ford Falcon and Landau hardtops. Free parking and public entry. Market stalls and specialty shops, live entertainment, catering on site and kids entertainment.
Contact: Facebook

NSW
14 October
Wagga Classic Car Show
The Riverina Monaro and Holden Car Club (RMHCC) are organizing the Annual Wagga Classic Car Show and Shine for Sunday 14 October 2018 at the Murrumbidgee Turf Club, Travers Street, Wagga Wagga.

Contact: riverinamonaros.com
19-21 October
Early Falcon Nationals
Friday evening welcome drinks and BBQ. Saturday registration and afternoon cruise followed by evening dinner and entertainment at Club North Haven, Sunday show n shine at Club North Haven.
Contact: Facebook
21 October
All Chrysler Day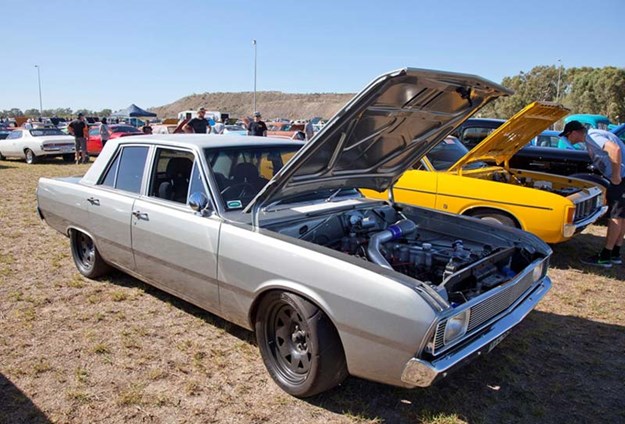 A multi-club event showcasing historic and modern Chryslers at the Museum of Fire in Penrith.
Contact: allchryslerday.com
26-27 October
Running on Empty Festival
Cobar, NSW. Come along and you'll see cars used in and inspired by the film, have a chance to meet the actors from the car cult classic and talk to the people that worked on the film's cars. There will be a range of prizes on offer and presentations and awards to individuals, cars and clubs.
Friday night informal gathering at Ailsa Fitzsimmons Ground, Saturday morning cruise to Rebel's Garage at Canbelego, Saturday lunch BBQ and Show n Shine at Drummond Park. Saturday dinner at the Bowling and Golf Club. Q and A with actors and mechanics. Prizes and awards, live music.
Contact: runningonemptyfestival.com
TAS

14 October
Britain to Bunna Car Show
Triabunna Village. The Rover Car Club of Australia (Tasmanian Register) would like to invite any owner of British cars to come and display. Awards for the People's Choice and Best in Show. Art, craft and produce available from our stall holders, refreshments and BBQ will be available at The Village.
Contact: website
21 October
Cars, Bikes & Bands
A Symmons Plains Raceway. Show and shine trophies for top five cars and top five bikes by people's choice. Live music from Zack Walsh and the Young Guns. Kids entertainment, radio controlled cars, kite flying, vintage go carts, race car simulators, trade stand and food trucks.

Contact: Facebook
SA
21 October
Wheels for Little Wings
A show and shine hosted by the National Motor Museum, Birdwood. All profits go to the Stillbirth Foundation Australia.
Contact: Website
21 Oct-2 Nov
Aussie Muscle Car Run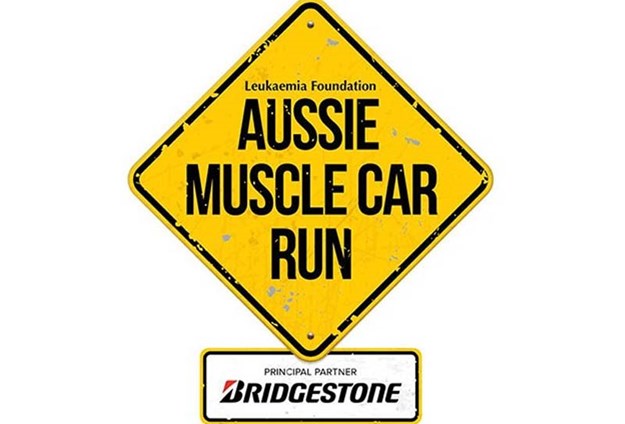 The Aussie Muscle Car Run this year takes place from Saturday, 27 October – Friday, 2 November from Adelaide, to Tailem Bend, then Mildura, Renmark, Wilpena Pound, onto the Barossa and back to Adelaide, all to raise money for the Leukaemia Foundation. The best chance for people to check out and experience the event will be at Tailem Bend on Sunday, 28 October where the cars will be on display and also on track. Tailem Bend will also be open to the public for a couple of hours, with limited spots available.

Contact: aussiemusclecarrun.com
---
NOVEMBER
QLD
9-11 November
Noosa Hill Climb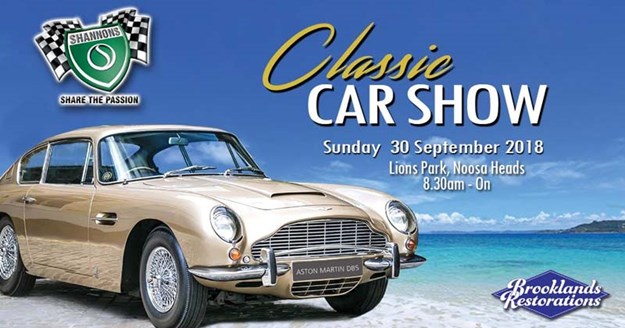 The Noosa Beach Classic Car Club's Hill Climb is an Australian classic featuring all your favourite tin tops, open wheelers and hillclimb specials. Competitors have included Vern Schuppan, Kevin Bartlett and Dick and Steve Johnson. This event will focus on Historic and Sportscar classes.
Contact: www.noosacarclub.com.au/
NSW
25 November
Northern Beaches Muscle Car Show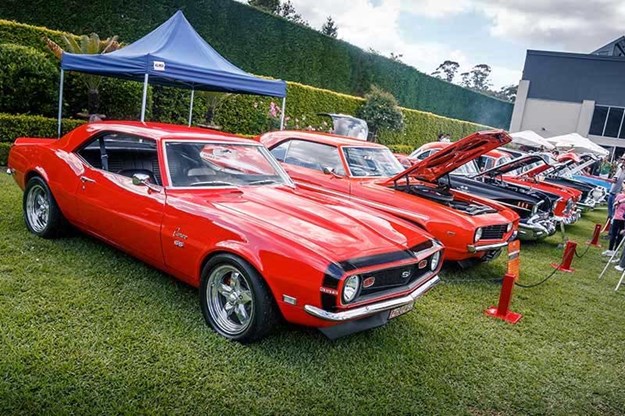 Annual event that's bigger than the proverbial Ben Hur, Proceeds to a good cause.
- See our report and gallery from last year's show
Contact: Facebook
VIC
11 November
Jitterbug to Boogie Woogie
Run by the Gipplsland Vehicle Collection in Maffra, you're encouraged to bring along a car. Gold coin donation. Trophies for best-presented vehicles.
Contact: gippslandvehiclecollection.org.au
17-18 November
Bendigo Swap Meet
Prince of Wales Showgrounds, Bendigo. The Veteran, Vintage and Classic Car Club of Bendigo invites you to join the 15,000 enthusiasts who attend Australia's biggest swap meet, run annually for 40 years. 1700 sites offer an unrivalled wealth of tools, parts and memorabilia. A display of historic Fordson tractors will be a feature this year..
Contact: www.bendigoswap.com.au/
---
DECEMBER
VIC
2 December
Show us ya wheels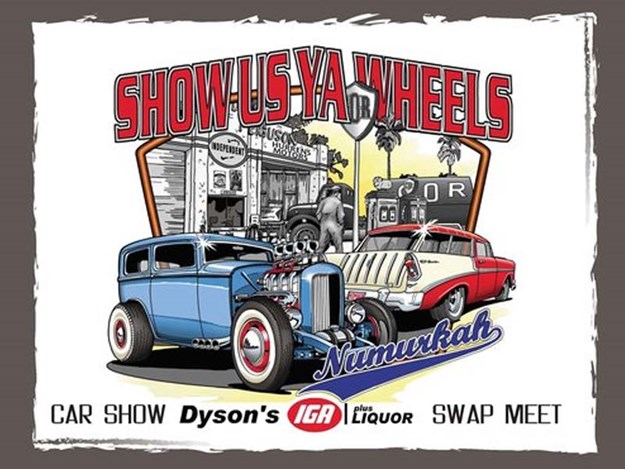 Numurkah, Vic. On display will be around 500 Cars, trucks, buses, motorbikes, street cars, modifieds, hot rods and more. Lots of kids activities. This year will also feature a Postie Bike Muster and the "Chuck a Motor On It" competition.
Contact: website
Unique Cars magazine Value Guides
Sell your car for free right here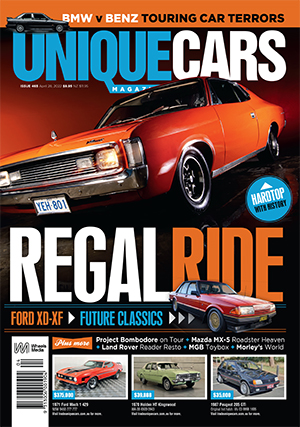 SUBSCRIBE TO UNIQUE CARS MAGAZINE
Get your monthly fix of news, reviews and stories on the greatest cars and minds in the automotive world.
Subscribe