Porsche 914 v Cayman S review
---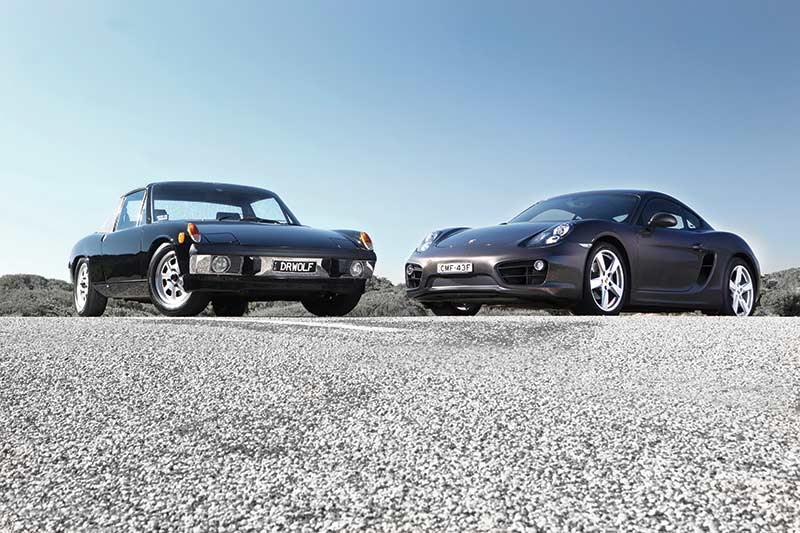 Porsche 914 v Cayman S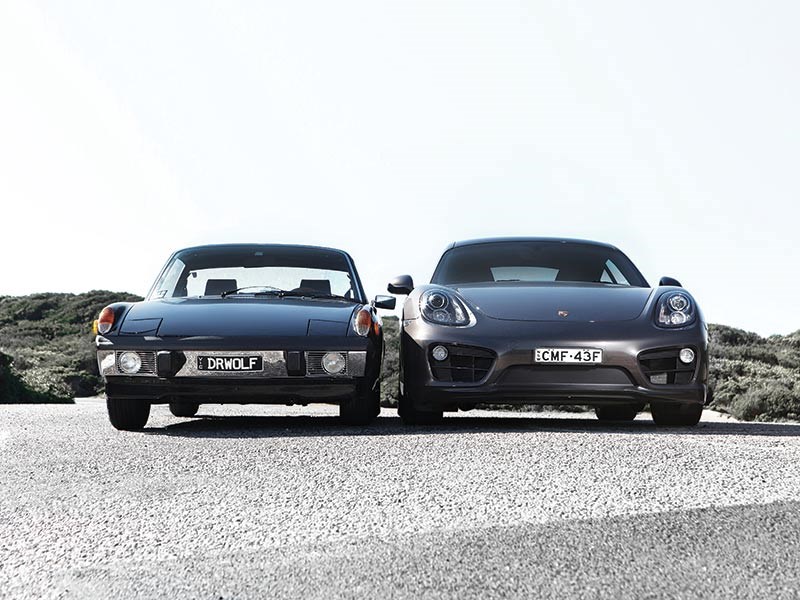 Porsche 914 v Cayman S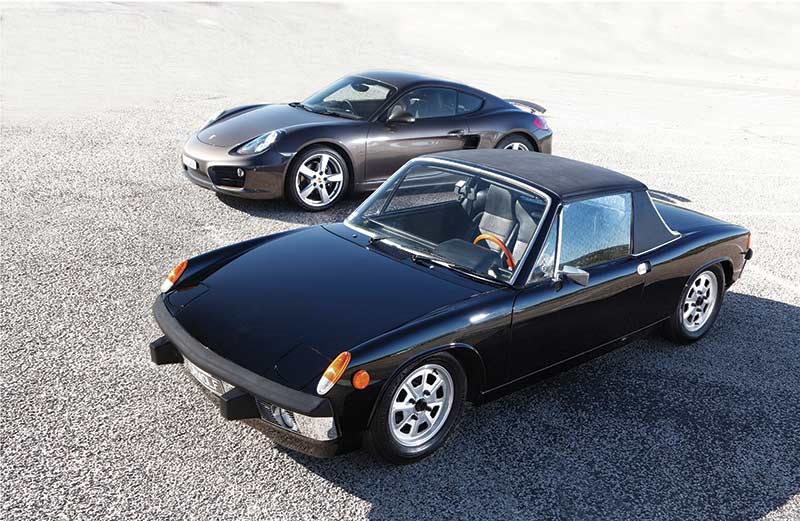 Porsche 914 v Cayman S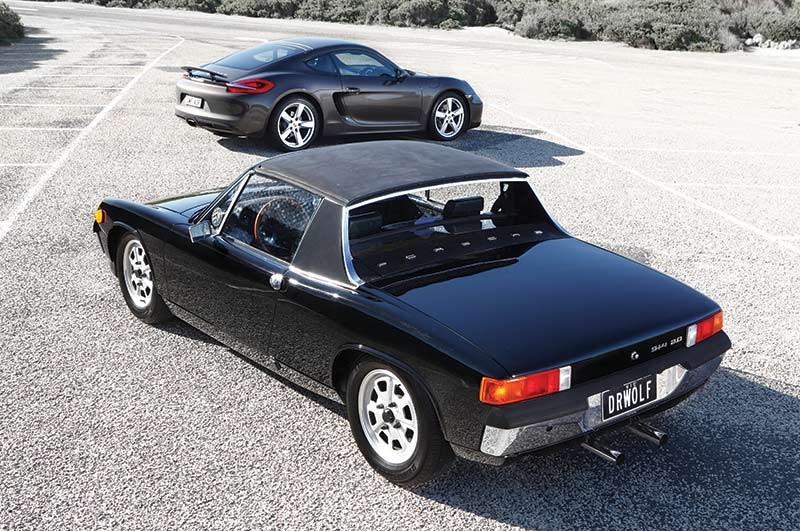 Porsche 914 v Cayman S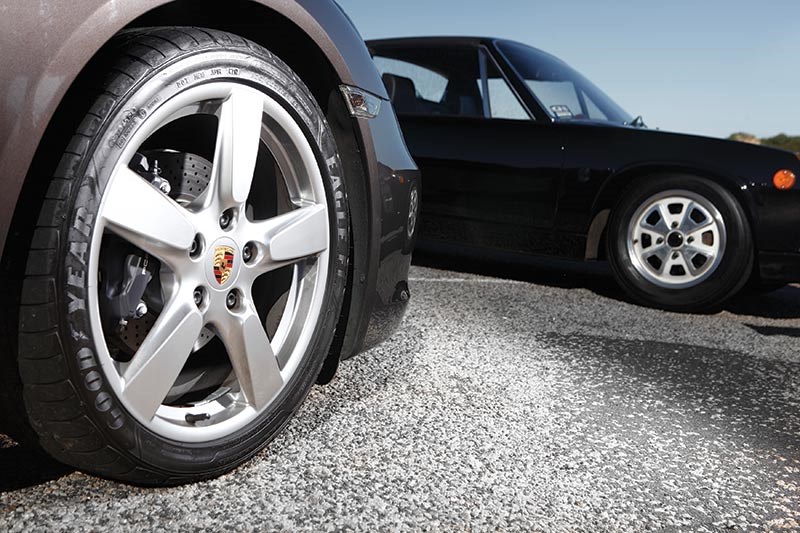 Porsche 914 v Cayman S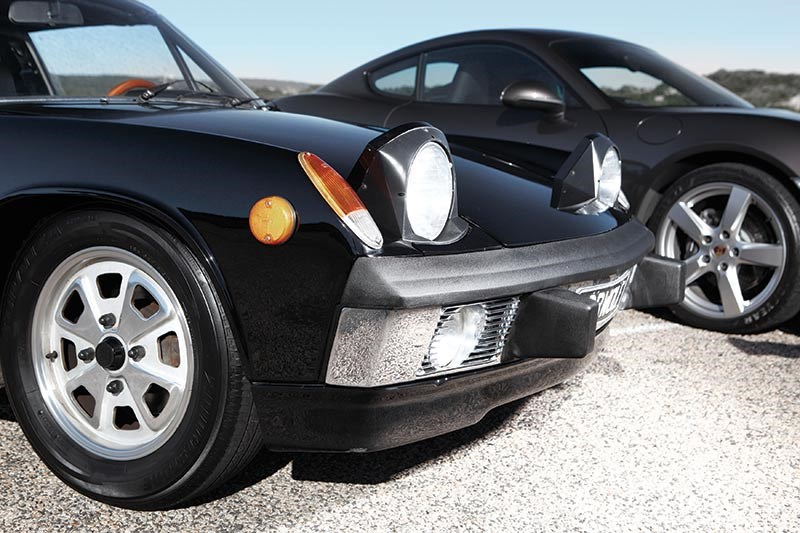 Porsche 914 v Cayman S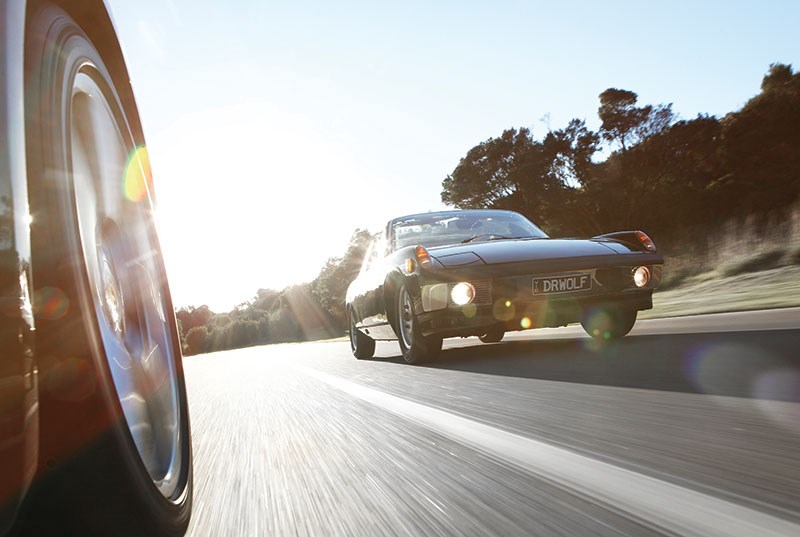 Porsche 914 v Cayman S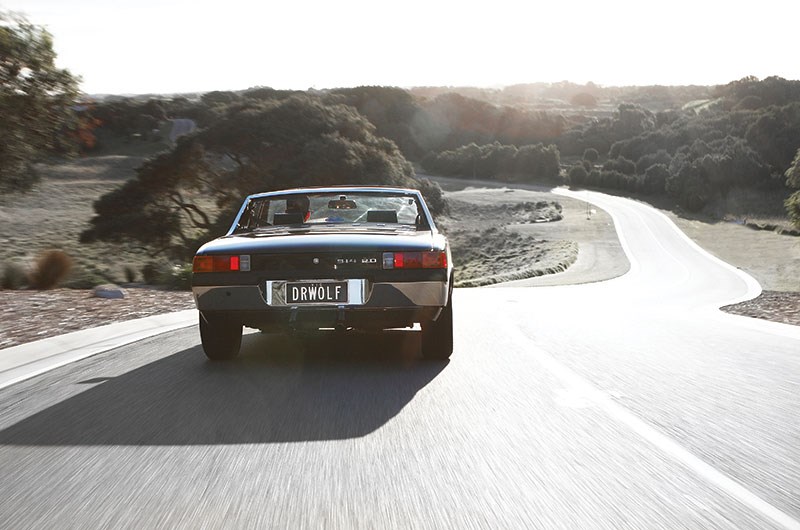 Porsche 914 v Cayman S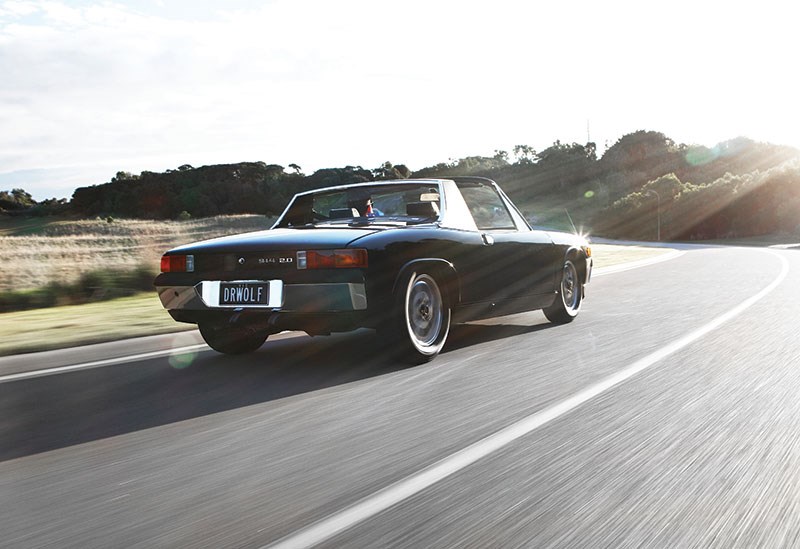 Porsche 914 v Cayman S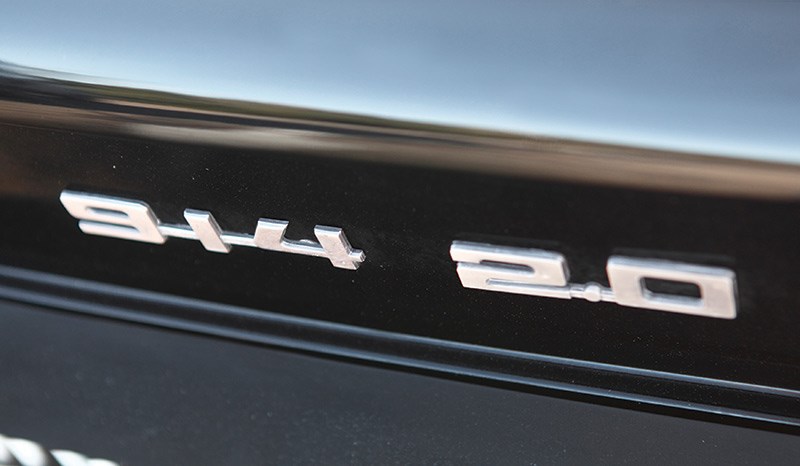 Porsche 914 v Cayman S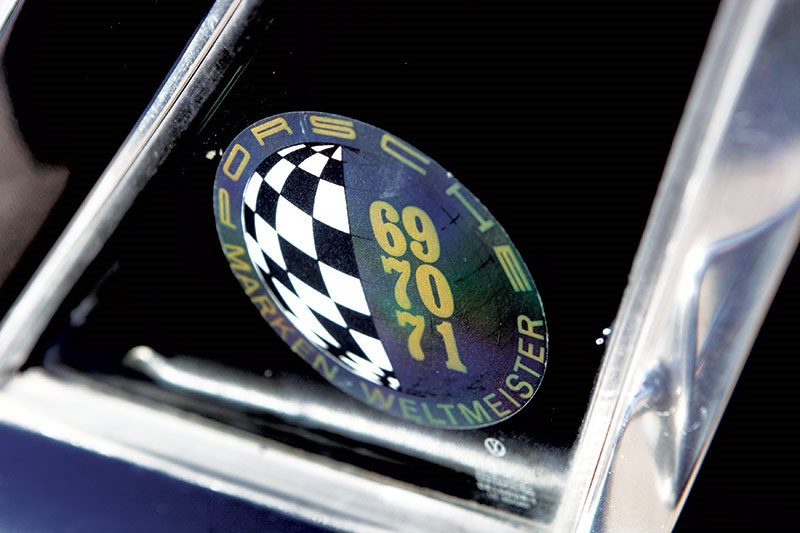 Porsche 914 v Cayman S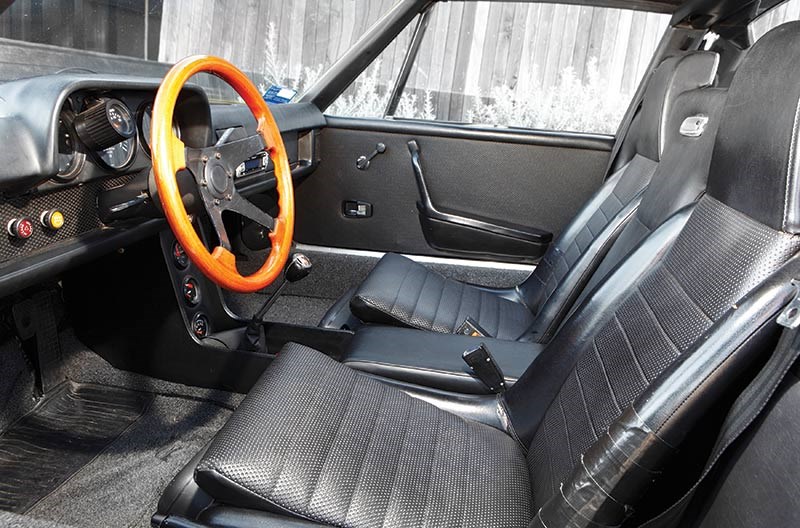 Porsche 914 v Cayman S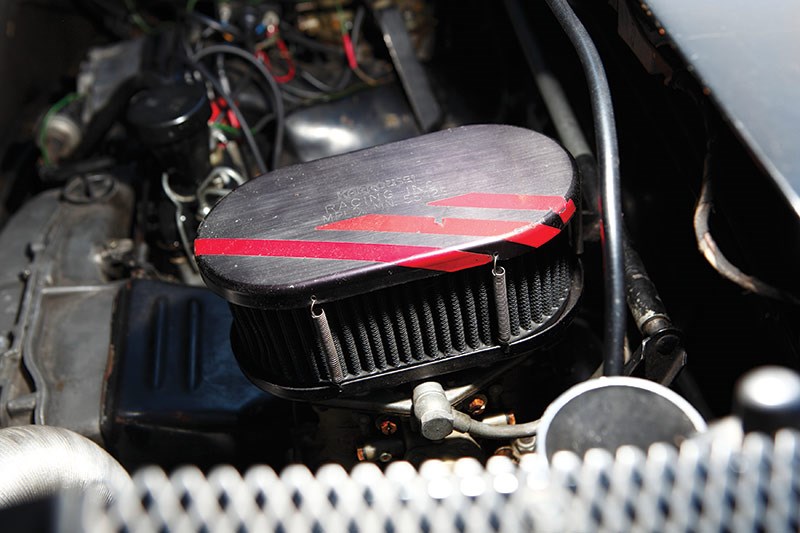 Porsche 914 v Cayman S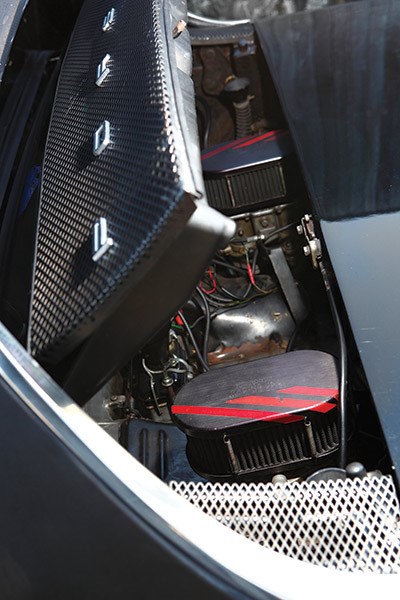 Porsche 914 v Cayman S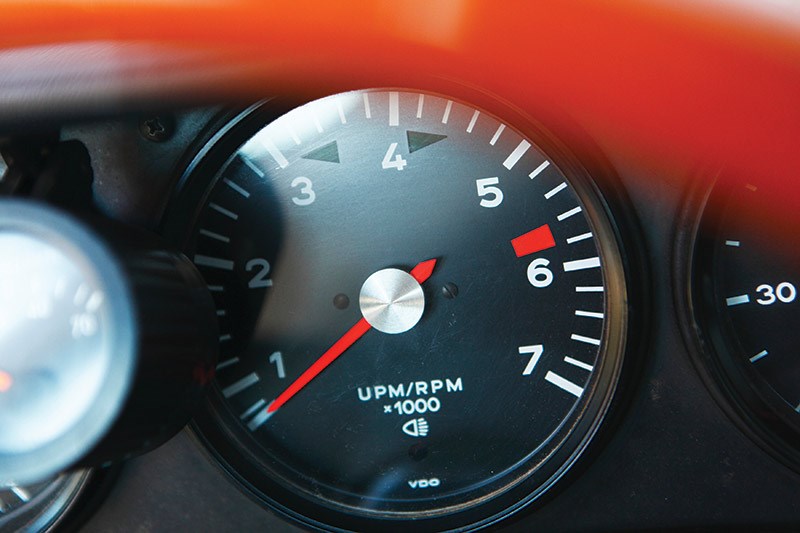 Porsche 914 v Cayman S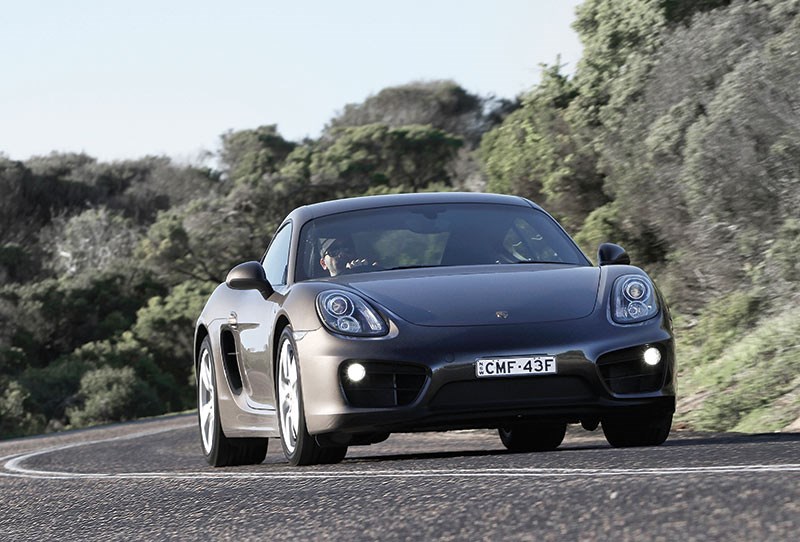 Porsche 914 v Cayman S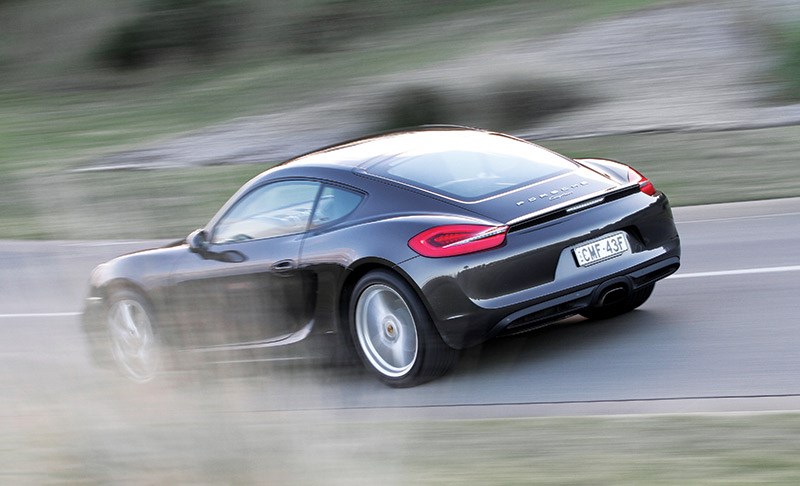 Porsche 914 v Cayman S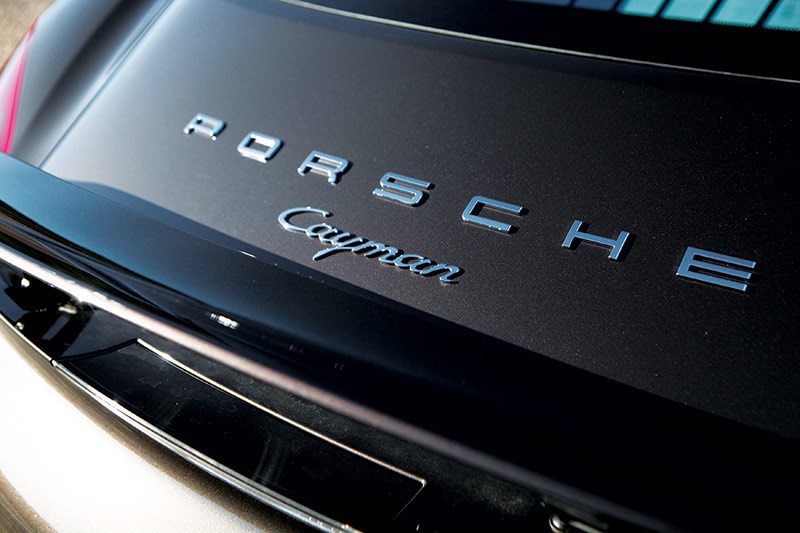 Porsche 914 v Cayman S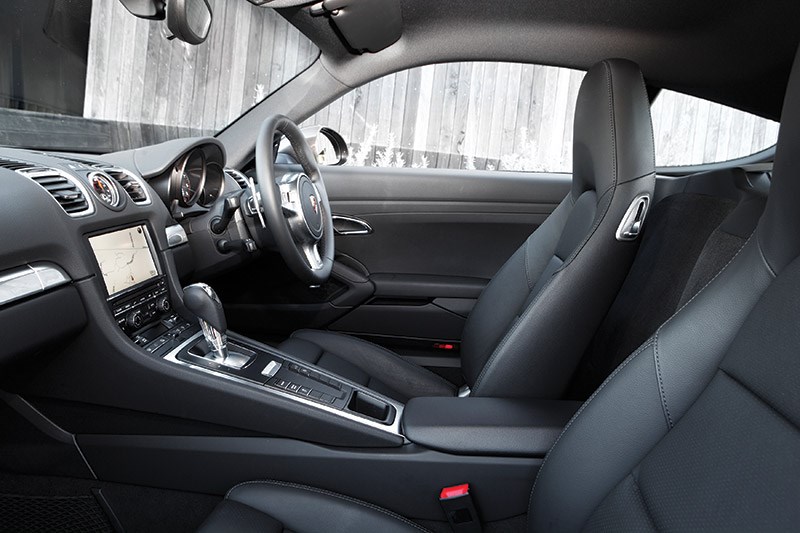 Porsche 914 v Cayman S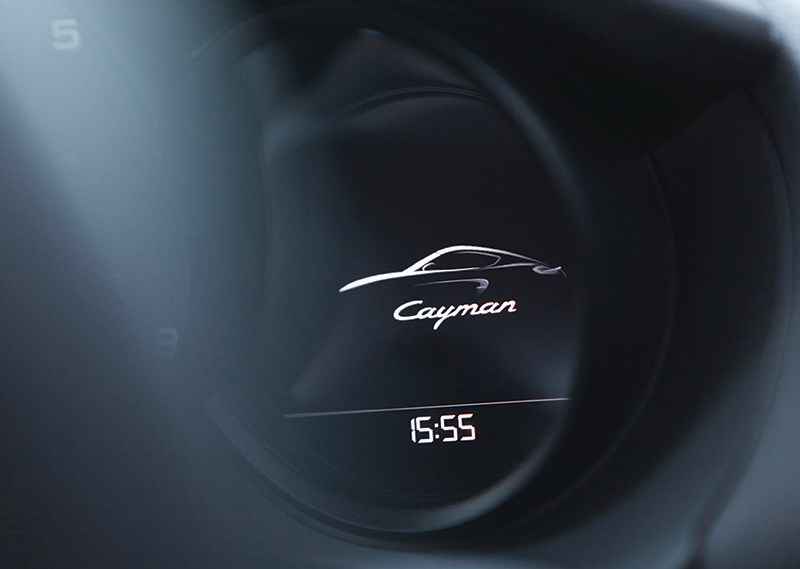 Porsche 914 v Cayman S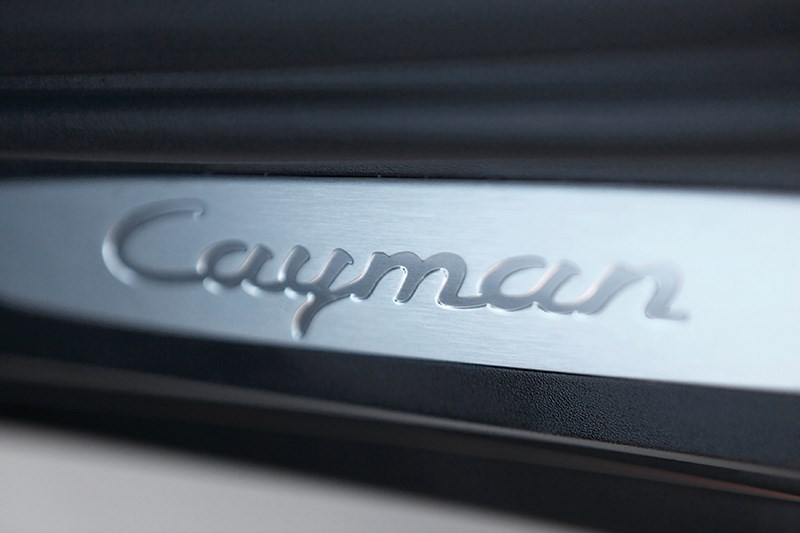 Porsche 914 v Cayman S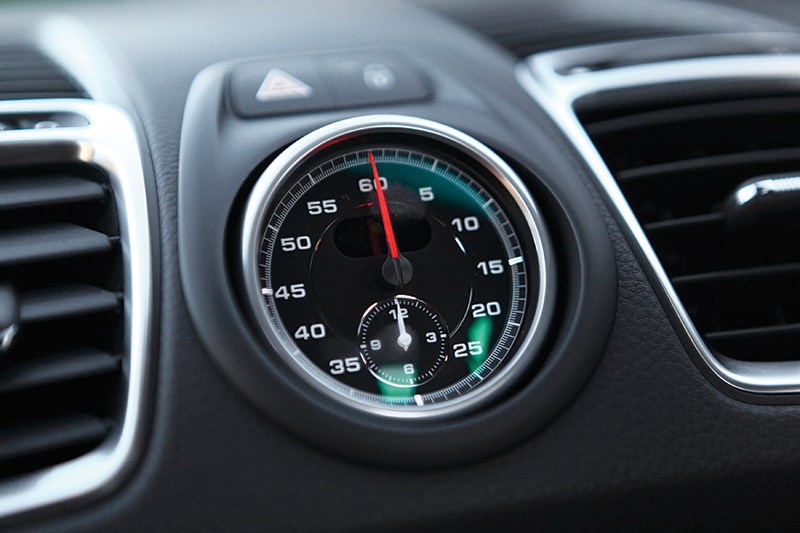 Porsche 914 v Cayman S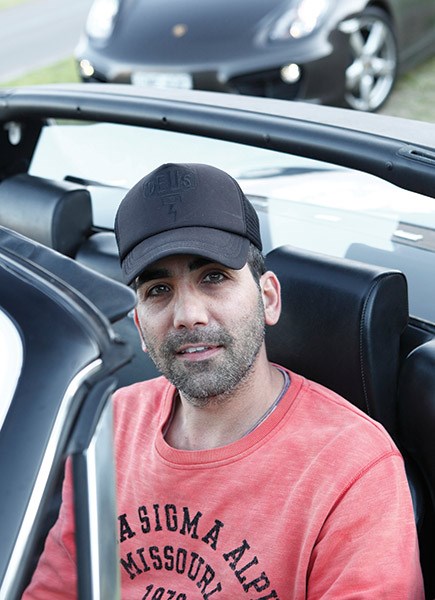 Porsche 914 v Cayman S

It's not a real Porsche without an engine in the boot, right? These two 'entry-level' Porsches reckon there's a sweet spot somewhere in the middle
Porsche 914 vs Cayman
MIDDLE SCHOOL
Call it luck, call it coincidence, call it editorial planning by divine intervention; this is one feature that was meant to be. We happened to be out giving Porsche's new Cayman S a good seeing-to when what should pull up alongside but Phoenix Hanna's 1973 914 2.0. Grins and business cards were exchanged at the next set of traffic lights and, a few phone calls later, here we are with two mid-engined Porsches born 40 years apart.
If only the 914's inception went so smoothly. In fact, given the troubles experienced during its gestation, it's amazing that the sports car ever got built in the first place. By the mid-'60s, it had become clear that both Volkswagen and Porsche needed a new model to bolster their respective line-ups; Porsche needing something to replace the 912 (basically a four-cylinder 911) at the bottom of its range and VW needing a replacement for its Karmann Ghia halo car.
In spring 1966, Ferdinand Porsche and VW CEO Heinrich Nordhoff agreed on a joint venture that would have Porsche develop a low-cost, mid-engined sports car that could be sold as a VW with four cylinders and a Porsche with six. Work began, but the program almost immediately hit an unexpected hurdle with the death of Nordhoff in April, 1968.
Nordhoff's successor, Kurt Lotz, played hardball, refusing to recognise the verbal agreement between Porsche and Nordhoff and dictating that, as VW was paying all the bills, it would have exclusive rights to the car. Following "long and tough struggles" (Porsche's words), the two companies eventually agreed to call the new car a 'VW-Porsche' and sell it through a joint sales network, hence the creation of the catchily-titled VW-Porsche-Vetriebsgesellschaft mbh (VW-Porsche Sales Company) in April, 1969.
The 914 finally made its public debut at the 1969 Frankfurt motor show, but after its early issues, the assembled motoring hacks smelled blood and sunk their teeth in, dubbing the new sports car the 'VolksPorsche' or 'People's Porsche'. They had a point, as in Europe the car was to be marketed as a VW-Porsche; only in the US would the 914 be marketed as a true Porsche. Is it any wonder that the States would become the 914's biggest market.
Jump forward 36 years and Porsche might have felt history was repeating. With the introduction of its new coupe, the Cayman, at the 2005 Frankfurt motor show, some commentators were left scratching their heads. Surely this is just another example of a car you buy because you can't afford a 911. And what's the deal with a coupe costing more than the convertible on which it is based (the Boxster)?
Initial drive reports were mostly positive, but some still felt that the Cayman was deliberately hamstrung so as not to challenge the 911 (there was no limited-slip diff, for instance). With the arrival of the 981-series Cayman, however, that argument suddenly looks a little weak. As the 911 has grown larger and more luxurious, a gap has opened for the Cayman to become a proper hard-edged sports car.
It certainly looks the part. A 60mm wheelbase stretch has given it short front and rear overhangs and the optional 19-inch rims give it a proper stance. While a compact car by modern standards, the new Cayman absolutely dwarfs the 914.
The older car is 330mm shorter at just over four metres (4050mm), is 151mm narrower and, at a hip-high 1230mm tall, an incredible 64mm lower. Interestingly, the 914's wheelbase is only 25mm less than the new car's, which partially explains why there is so much interior space in this tiny two-seater. The seats are essentially bolted to the floor and set into the rear firewall, but it's far from claustrophobic and the driving position is upright but comfortable.
The small wood-rimmed steering wheel sits almost in your lap and the pedals (in this left-hand drive car) are skewed heavily to the right due to the intrusion of the front-left wheel well, leaving the accelerator hiding behind the centre console. That might sound slightly awkward, but soon you don't give it another thought and having the front wheels more or less in line with your feet has one big advantage: you're able to place the car exactly where you want it on the road.
Most modern cars are so large it takes a real effort not to cross the centre line in the bends, but the diminutive dimensions of the 914 opens up multiple cornering lines without ever leaving your lane. It feels solid and stable on the road, the Koni shocks fitted to Phoenix's car soaking up bumps and keeping those wider-than-standard 195/65R15 Bridgestones (skinny 165s were standard) digging into the tarmac.
Swapping into the Cayman, it's immediately apparent that solidity and stability are attributes the two cars share. A highly adjustable driving position means there are none of the 914's ergonomic quirks, but the way the electrically-assisted steering is relatively heavy at parking speeds yet lightens appreciably on the move is similar to the old car, as is the way the car quickly responds to the first few degrees of steering lock.
Obviously, vehicle dynamics have come a long way in 40 years and the Cayman can carry corner speeds that would probably challenge a Porsche 917, let alone a 914. It may be the entry-level Porsche coupe, but the Cayman is one of the finest driver's cars it's possible to buy. It flatters mistakes, yet rewards ability by getting better and better the harder you push it.
If there's one criticism, if it can be called that, it's that the Cayman is so resolved and able that exploiting its ability on public roads takes real commitment. In contrast, the 914 offers its thrills at much more modest speeds, though they do, perhaps unsurprisingly, require more effort to extract.
A light clutch but incredibly stiff throttle pedal feed confusing messages to your legs (the weighting is usually the other way around) and makes pulling away a hesitant affair initially. Once rolling, it's all too easy to shift from the dog-leg first gear into fourth instead of second, bringing the whole affair to an abrupt halt once again. Thankfully, the 2.0-litre flat-four is a reasonably forgiving unit, pulling well from low revs with a dak-dak soundtrack that will be familiar to Volksie owners.
This builds to a more cultured growl at higher revs, but with peak power of 68kW arriving at 4900rpm, high-rev heroics aren't really the 914's forte. And neither is speed. While our 2.0-litre feature car gets along quite well – it was the 'Cayman S' of its day – it's easy to see why road testers dismissed the 1.7-litre version as a sports car pretender with its 0-60mph time of 13.5 seconds.
No such accusations can be levelled at the Cayman, as even in 2.7-litre base form it develops 202kW at 7400rpm, enough to slingshot it to 100km/h in 5.4sec when equipped with the seven-speed dual-clutch gearbox.
There's not a lot of torque on offer (290Nm from 2500-6500rpm) but the close ratios and lightning responses of the PDK 'box make the most of what there is. Better still, as the tacho needle sweeps past 4000rpm and the cabin fills with a glorious howl, how fast you're going almost seems of little consequence.
And that's kind of the point. Neither of these cars are the fastest or most exotic models Porsche makes – hell, they aren't even the fastest variants in their own model ranges – but they were intended to make Porsches more accessible to those on the lower rungs of the corporate ladder, and in that they succeed admirably.
Priced from $107,100 (though our test car was an optioned-up $124,830), the current Cayman offers a pure driving experience matched by few cars on the planet, and while the 914 may not have found favour with the fussy motoring press, sales of 118,969 from 1969-76 (115,631 914/4s, 3338 914/6s) make the car an unqualified success.
They may sit near the bottom of Porsche's price lists, but it's no coincidence that both cars offer dynamics that are anything but 'entry level'.
IT'S MINE...
Melbourne entrepreneur Phoenix Hanna is a staunch advocate of the 914's charms, having owned his for the best part of a decade. "I fell in love with the shape. I don't know where I saw it, but once I saw it I'm like 'I want to get one'," he said.
"It took me probably three years to find [mine], scouring through all the ones that they have on offer in the States. You've got the pick of the bunch; you can either get one that needs to be rebuilt or get one that's been maintained and you can get in and drive away."
Phoenix chose the latter route, though there was still work to do when his car arrived in Australia. "It took six months to ship over and three months to get on the road. We had to do a roadworthy, then after that it's just been maintenance. A fresh paint job about a year and a half ago, fresh Koni shocks, refinished the rims and then just minor stuff: interior, a bit of engine work, touching-up the carbies.
"For such an old car it surpassed my expectations. You hop into it and you're sitting on the ground and you can scoot around corners. It's just a beautiful car."

HAPPY BIRTHDAY FERRY...
The 914 was often criticised for its lack of grunt, but Porsche did create two prototypes that would have quickly silenced any detractors.
At the request of Ferdinand Piech, who was in charge of the 914 project (Piech was also the brains behind the 917 and later the Audi Quattro and Bugatti Veyron), a 914/8 was built using a prototype bodyshell and the 310hp (231kW) 3.0-litre flat-eight from the 908 sports car.
A second 914/8, registered and silver in colour, was presented to Ferry Porsche as a 60th birthday present. Again, a 3.0-litre flat-eight was used, though detuned to a still handy 260bhp (194kW).
However, it seems that Dr Porsche was not a huge fan of the car and it now sits in the Porsche Museum.
SPECIFICATIONS
1973 Porsche 914 2.0
Engine: 1971cc flat-4, OHV, 8v
Power: 68kW @ 4900rpm
Torque: 142Nm @ 3500rpm
Weight: 970kg
Gearbox: 5-speed manual
0-100km/h: 10.5sec (claimed)
Top Speed: 185km/h (claimed)
Price: US$3495 (1970)
2013 Porsche Cayman
Engine: 2706cc flat-6, DOHC, 24v
Power: 202kW @ 7400rpm
Torque: 290Nm @ 2500-6500rpm
Weight: 1310kg
Gearbox: 7-speed dual-clutch
0-100km/h: 5.4sec (claimed)
Top Speed: 266km/h (claimed)
Price: $107,100 ($124,830 as tested)
*****
More reviews:
> Driven: Porsche Cayman S (2013)
> Buyer's guide: Porsche Cayman S (2012)

Search used:
>> Search Porsche cars for sale
Unique Cars magazine Value Guides
Sell your car for free right here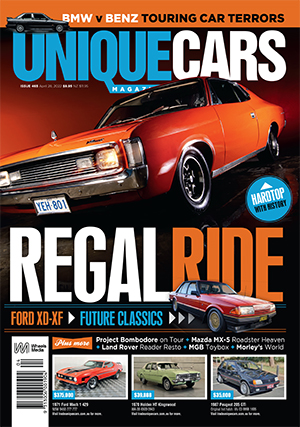 SUBSCRIBE TO UNIQUE CARS MAGAZINE
Get your monthly fix of news, reviews and stories on the greatest cars and minds in the automotive world.
Subscribe