Mazda RX-7 Series 1-3 - Buyer's Guide
---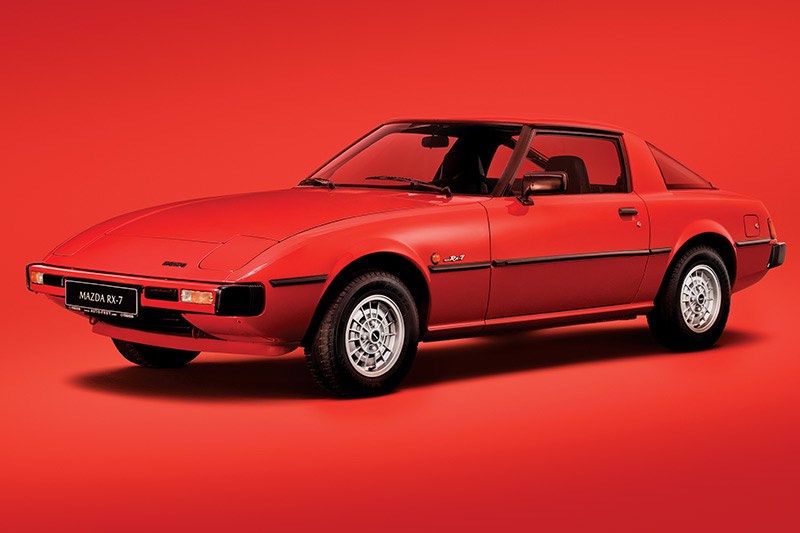 Mazda's first sports model proved to be hugely popular here and around the world
1978 brought the most important new model in Mazda history. The RX-7 was Mazda's first mainstream sports model; a low-slung hatchback with hidden headlamps, a 1.1-litre rotary engine with five-speed gearbox and (initially) no automatic option.
The first RX-7s to arrive in Australia showed up at a time when anything that used fuel at a prodigious rate – as rotaries were prone to do – was seen as bad news. Price was also against the newcomer, with the basic five-speed rising from $14,800 upon arrival to $21,000 by 1983. Standard equipment initially included air-conditioning and headlight washers (why?), with automatic transmission optional from 1981.
None of that seemed to matter to the enthusiasts whose RX-7s began appearing in the spectator carparks at race circuits. They were there as owners to watch former Ford hero Allan Moffat make his blue and white RX-7 travel fast enough to win the 1983 Australian Touring Car title.
| 2021 Market Review: Mazda RX-7 Series 1-3
A Series 1 with its single carburettor 12A engine produced 77kW and a feeble 147Nm of torque. Hard work for drivers too, because the 12A needed to be spinning in a fairly narrow power band before delivering its performance.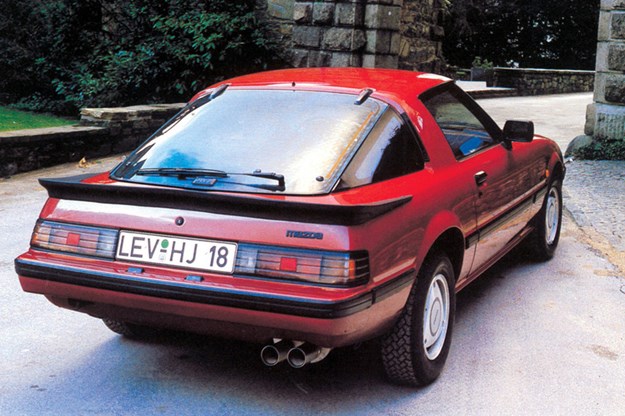 Late in 1981 a Series 2 version arrived, with improvements that silenced most critics. Under the rear sat a very welcome extra pair of disc brakes and the less constricted engine produced 7kW of extra power. New alloy wheels with a distinctive four-spoke design were still only 13 inches in diameter and shod with relatively skimpy 185-section tyres.
Almost three years elapsed before Mazda felt sufficient pressure from rivals including the Toyota Supra and turbocharged Mitsubishi Starion to introduce the ultimate version of its original design. The Super Deluxe was renamed Limited and improvements included a larger 63-litre fuel tank, taller wheels and with bigger tyres, a sunroof, cruise control and somewhat redundant headlamp washers.
Pricing increased again, with a five-speed Limited exceeding $27,000 before being replaced by the significantly dearer Series 4. Rising prices didn't seem to affect sales here or the USA, where RX-7s sales exceeded 60,000 annually.
Recirculating ball steering made the RX-7 feel heavier and less responsive than it should have, especially when its 3.7 turns lock-to-lock was compared with something like an Alfa GTV.
'Wheels' magazine's 1984 test of a Limited criticised the car's adoption of softer suspension settings mated to wider lower-profile tyres which, the magazine believed, had improved the car's behaviour on smooth bitumen but diminished ride quality and response on "real world" roads.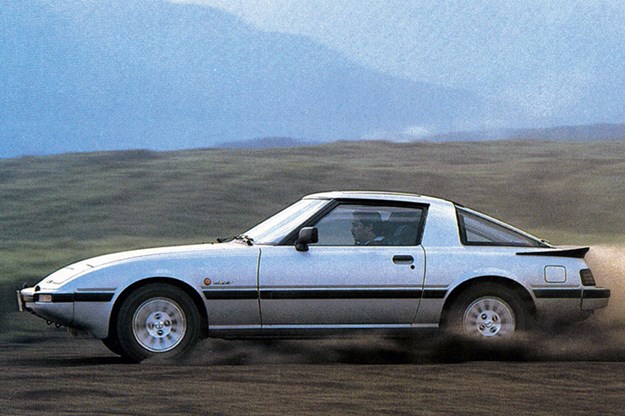 The seats in early cars were criticised for short cushions and lack of support. Rear leg room with the front seats fully forward is only 190mm and zilch when the front seats are at the limit of their travel. Load-space even with the rear back-rest folded is limited by roof height.
Standing start acceleration in the 12A was disappointing, especially given the car's weight of only 1070kg. Where it really made a difference was in twisty terrain where the perfectly chosen gear ratios and instant throttle response made it a hard car to catch.
VALUE RANGE: Mazda RX-7 (Series 3 Limited)
FAIR: $10,000
GOOD: $28,500
EXCELLENT: $39,000
(Note: exceptional cars will demand more)
BUYER'S CHECKLIST
Body & chassis
Poorly repaired crash damage, sometimes decades old, is a hazard for RX-7 buyers. Kinked chassis rails and damaged strut mounts can create costly suspension problems. Leaks around the opening rear window allow water into the luggage area. Look at door shut-faces where faded or peeling paint will reveal a resprayed car. Body filler or bubbling around wheel-arches, the windscreen and sills indicate a car with potential rust issues. Some new parts are still available; recently advertised examples including door handles for $150 per pair and indicator lenses for $60. Cars with 'Daytona' fibreglass body kits are best avoided as they are easily damaged and repairs expensive.
Engine & transmission
RX-7 values have increased sufficiently to ensure that cars with tired mechanicals but no other major problems won't end their lives in a wrecking yard. Smoke or water vapour from the exhaust indicates rotor apex seal wear or internal coolant leaks and will entail an engine rebuild at $4500-7500. Inspect coolant hoses for deterioration and leaks because a burst hose can quickly 'cook' a rotary. New kits of hoses cost less than $140 and aluminium radiators around $500. Rotary engines are designed to consume oil and a use a specific grade of lubricant that needs to be changed every 5000 kilometres. The five-speed and automatic transmissions are tough but rebuilding either will cost more than $3000.
Suspension & brakes
Worn or overly taut suspensions can spoil the enjoyment of an RX-7. Owners who do track days recommend a damper upgrade plus Nolathane bushings in the front suspension but those in the rear shouldn't be changed as rubber helps minimise oversteer. The standard steering is indirect by nature but more than 40mm of play at the wheel means the steering box needs a rebuild. Uprated brake rotors and calipers aren't expensive. Drums at the rear are adequate while working properly but all-disc cars are preferable.
Interior & electrics
Interior plastics suffer sun damage so check under dash-mats for cracks and deteriorating door hardware, a loose or damaged console and sloppy column stalks. In S3 cars make sure that the useful cruise control is working and in all models that the electrically operated headlights pop up quickly. Look at the headlining in S3 cars for signs that seals around the lift-out roof may be leaking. Badly worn seat trim is a sign that the rest of the car is likely in a similar state, so allow for repairs when negotiating or find a better car.
1979-1986 Mazda RX-7 Series 1-3
Number built: 470,000 (approx)
Body: Steel, integrated body/chassis, two-door coupe
Engine: 1146cc twin rotor with single downdraft carburettor
Power: 84kW @ 6000 rpm Torque: 152Nm @ 4000rpm (Ser 2/3)
Performance: 0-100km/h 9.8 seconds, 0-400 metres 16.6 seconds (S2 manual)
Transmission: Five-speed manual, three-speed + o/d automatic (optional)
Suspension: Independent with Macpherson struts, coil springs and anti-roll bar (f) live axle with trailing arms, Watts linkage, coil springs and anti-roll bar (r)
Brakes: Disc (f) disc or drum (r) with power assistance
Tyres: 185/70HR13 or 205/60H14 radial
From Unique Cars #454, June 2021
Unique Cars magazine Value Guides
Sell your car for free right here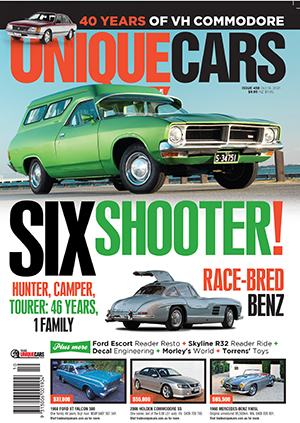 Subscribe to Unique Cars Magazine and save up to 42%
Australia's classic and muscle car bible. With stunning features, advice, market intelligence and hundreds of cars for sale.
Subscribe