Holden HB-LJ Torana - buyer's guide
---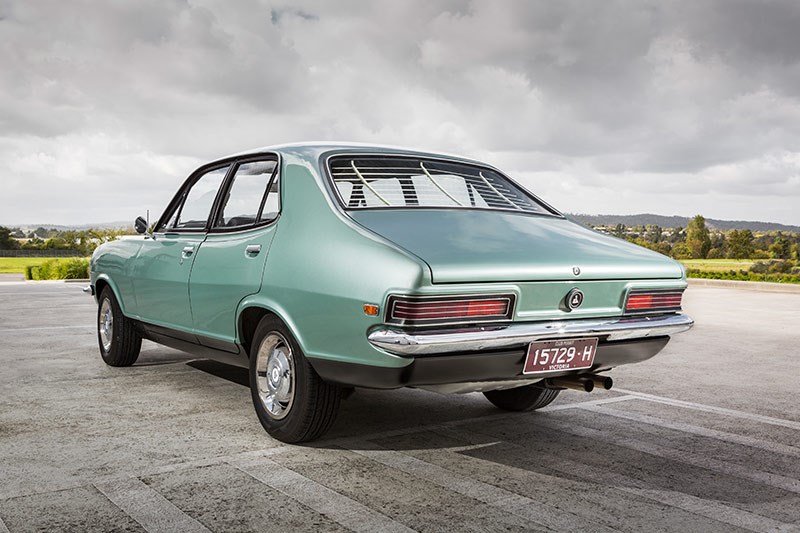 Holden's small family sedan was a huge success with buyers and racers alike
Holden hadn't bothered with small cars until 1964 when its Vauxhall-sourced Viva was released. Three years later, an all-new Viva appeared but this time as a Holden and with a new model name; Torana. And that was just the start.
Already under development and scheduled for launch in November 1969 was the expanded and more aggressive LC Torana range. This version of the Torana would be the first to offer six-cylinder engines where previously there had only been fours, in a longer and more spacious car.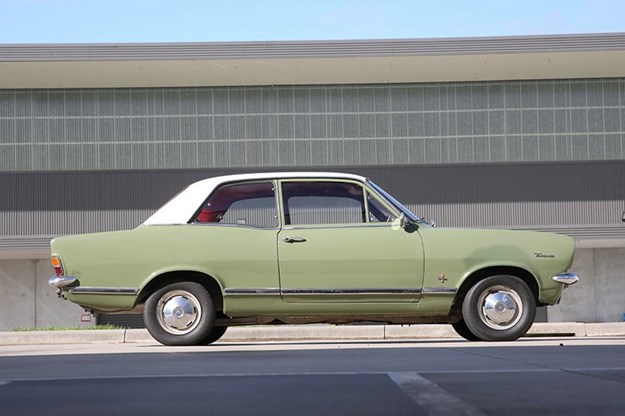 Four-cylinder Toranas would battle on until 1974, however the version that brought a new generation of owners into Holden showrooms would be the LC six. As a basic two-door with 2.2-litre engine and three-speed manual gearbox the LC cost $2515, or around $500 more than its 1.2-litre cousin.
| Market review: Holden Torana HB-UC
From there the only direction to travel in was up, past four-door 2250 versions to the 85kW, 2.6-litre SL and finally the 93kW GTR with its flashy paint and sports wheels.
Owning a Torana allowed younger Australians to join the ranks of Holden ownership without the expense of a buying a Monaro or the same cars as their parents drove.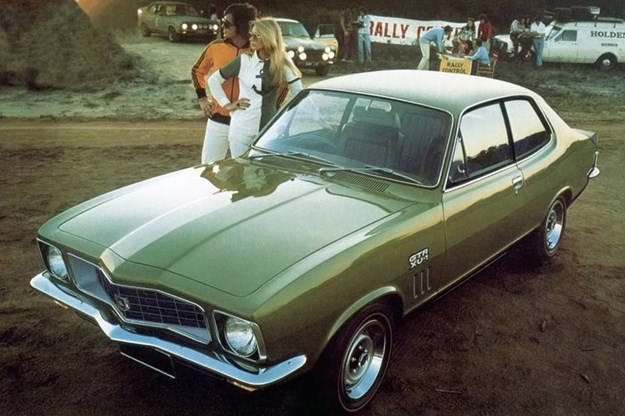 It also allowed people who had been running less spacious, four-cylinder models to spend a little more on something that would comfortably fit the family and also tow the boat without boiling.
The six-cylinder LC was appreciably longer than the four with the same width andvirtually identical front and rear track and boot capacity. The place where the Torana six took advantage of its size was in the wheelbase, which was 106mm longer than in the four and helped extend rear seat legroom.
| Buyer's Guide: Holden Torana LC-LJ
LC versions remained available until March 1972 when the updated LJ brought a fresh look to while costing Holden hardly anything in retooling.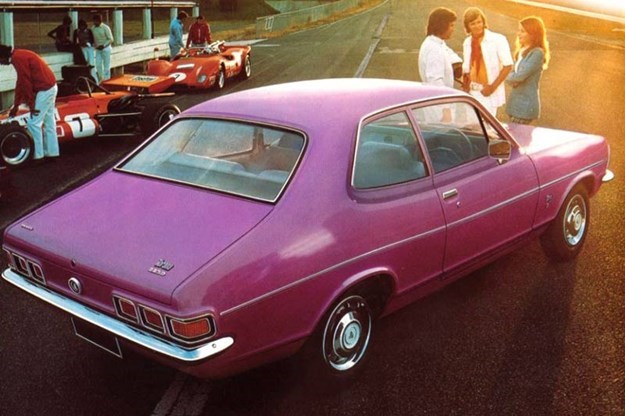 Replacing the LC's full metal grille was a new inset plastic intake while the taillights were split into three segments. Both amendments were almost certainly acquired via a stylist's discard bin somewhere in the wilds of Detroit.
Inside, the LC's widely criticised seats were improved, and the dash redesigned so gauges were more easily seen and controls reached with less effort while wearing a seat belt.
There were under bonnet changes with the 2.2-litre engine now developing 91kW and available only with three-speed manual transmission in a Torana S. The base engine for SL versions was now a 2850 (aka 173 cubic inch) unit as fitted to tens of thousands of full-sized HQs.
Optional transmissions, if you chose an SL, were Holden's own four-speed manual or three-speed Trimatic auto. Front disc brakes, which were standard on the 3.3-litre GTR, cost an extra $50 while a radio cost an LJ owner a hefty $110.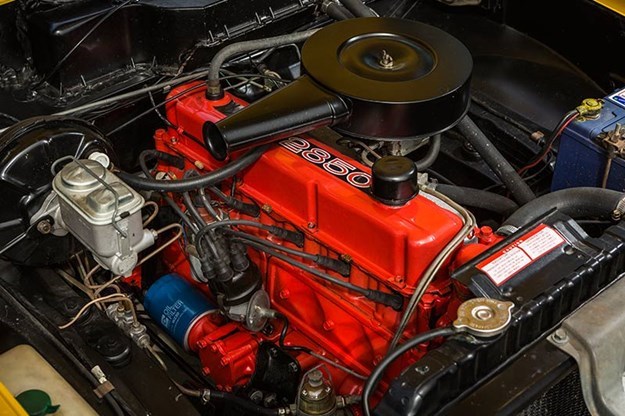 Road testers still complained about understeer. The steering was heavy and slow and could was tiring unless someone with motor sport in mind altered the suspension settings and fitted decent tyres.
Although more LJs were built as LCs, the later cars are harder to find. In the case of two-door versions, this could be due to the sourcing as 'donor' vehicles for GTR conversions. Top examples of both series in close to stock condition can exceed $30,000.
VALUE RANGE: Holden Torana LC-LJ (LJ2850)
VALUE RANGE: Holden Torana LC-LJ (LJ2850)
FAIR: $14,000
GOOD: $22,500
EXCELLENT: $33,000
(Note: exceptional cars will demand more)
BUYER'S CHECKLIST:
Body & chassis
Toranas that have survived for this long will likely have undergone some significant rust repair. Checks are still important though, particularly in structural areas like the firewall, floors, sub-frame and suspension mounting points. People restoring XU1s have encouraged suppliers to produce replacement panels so you will find items like floor pans at less than $200 per side and the radiator support panel at around $500. Mudguards are available too, but restorers of base models will need to delete the GTR air-vents. Reproduction bumpers vary in quality, so check before buying.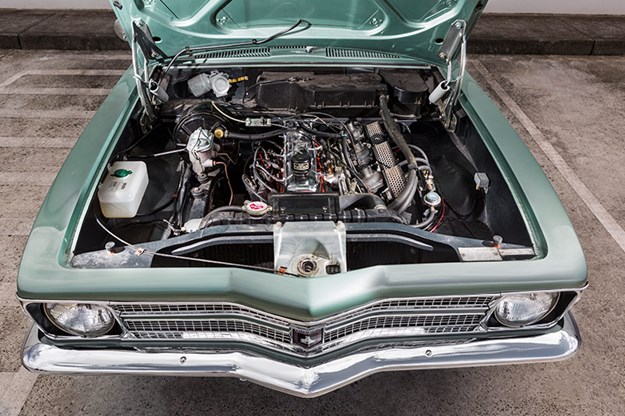 Engine & transmission
'Red' Holden engines haven't been manufactured in over 40 years, but new parts are still easy to find and cheap. Some blocks are worn beyond the point of being viably rebuilt, or are seriously cracked, However serviceable replacements are still being advertised at $500-800, with new piston and ring sets at under $500. Some owners will have opted for an after-market carburettor, with the Holley 350 being a popular and easily maintained choice. Three-speed manual and Trimatic transmissions are easily found, but reconditioned M20 and M21 four-speeds can cost $3000.
Suspension & brakes
Everything underneath an LC-LJ is pretty simple, cheap to replace and usually available. Examples are kits of tie rods, bushes and ball joints being sold online at $260 and sets of name brand springs (front and rear) at $340. Complete steering racks are being offered at $500 exchange and it's worth spending an extra $150 to replace the flexible column joint as it cracks with age. For stiffer front springs with bushings and shock absorbers to match, consult a suspension specialist because the ride/handling mix can be dramatically affected. Noisy discs need to be replaced; new brake boosters sell for around $400.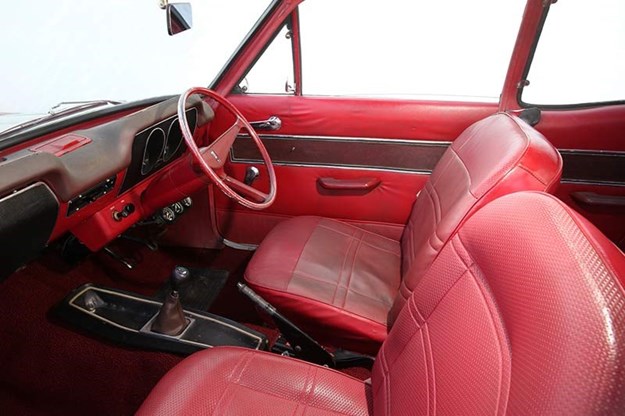 Interior & electrics
Seat springs and foam collapse and original vinyl after many years may be brittle. Some cars have cloth or velour inserts which make for greater summer comfort but at the price of authenticity. A brand-new reproduction GTR-style steering wheel will cost around $600. Most cars will have had the standard headlights (which were awful) replaced with halogen inserts or separate driving lights. If not, do it. Make sure the demister fan works so you get some air flow but winding down the windows and heading for a 100km/h highway is the only way to cool a hot Torana cabin.
1967-1974 Holden Torana HB-LJ
Number built: 74,627 (LC) 81,453 (LJ)
Body: Integrated body/chassis two and four-door sedan
Engine: 1159, 1599cc in-line four-cylinder, 2250, 2600, 2834, 3310cc in-line six-cylinder with overhead valves & single downdraft carburettor
Power & torque: 88kW @ 4400rpm, 227Nm @ 2000rpm (2850)
Performance: 0-97km/h: 10.2 seconds, 0-400 metres 18.8 seconds (LJ 2850)
Transmission: Three or four-speed manual, three-speed automatic
Suspension: Independent with wishbones and coil springs, telescopic shock absorbers, anti-roll bar (f); live axle with coil springs, locating links and telescopic shock absorbers (r)
Brakes: Drum or disc (f) drum (r) some with power assistance
Tyres: 78L13 crossply (S & SL Six)
From Unique Cars #450, March 2021
Unique Cars magazine Value Guides
Sell your car for free right here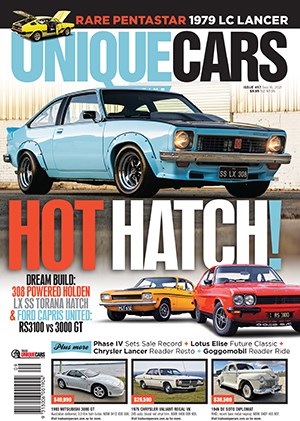 Subscribe to Unique Cars Magazine and save up to 42%
Australia's classic and muscle car bible. With stunning features, advice, market intelligence and hundreds of cars for sale.
Subscribe