1969-82 Peugeot 504 - Buyer's Guide
---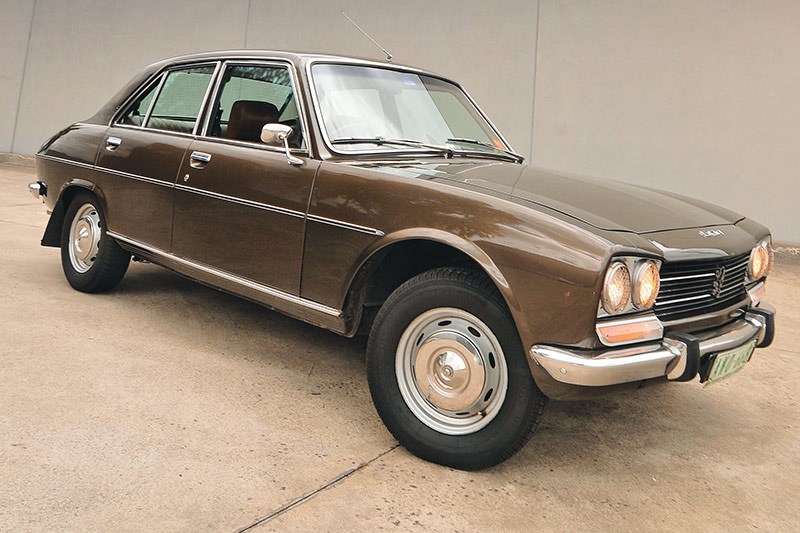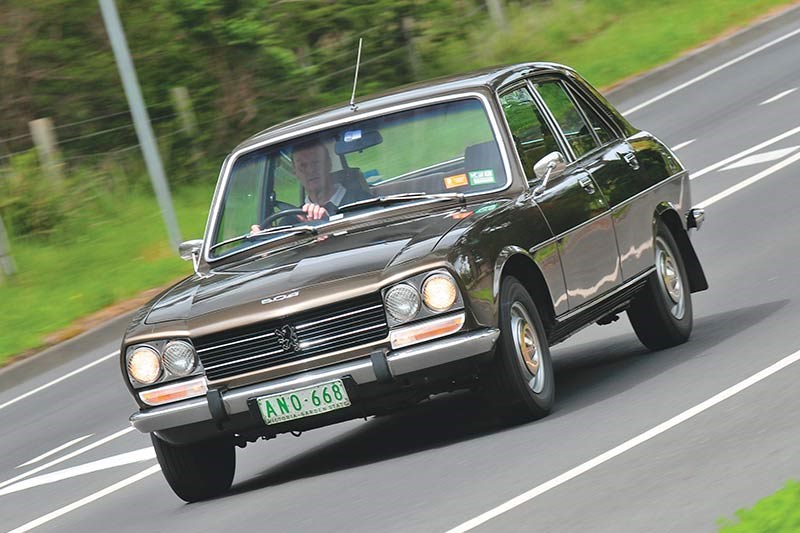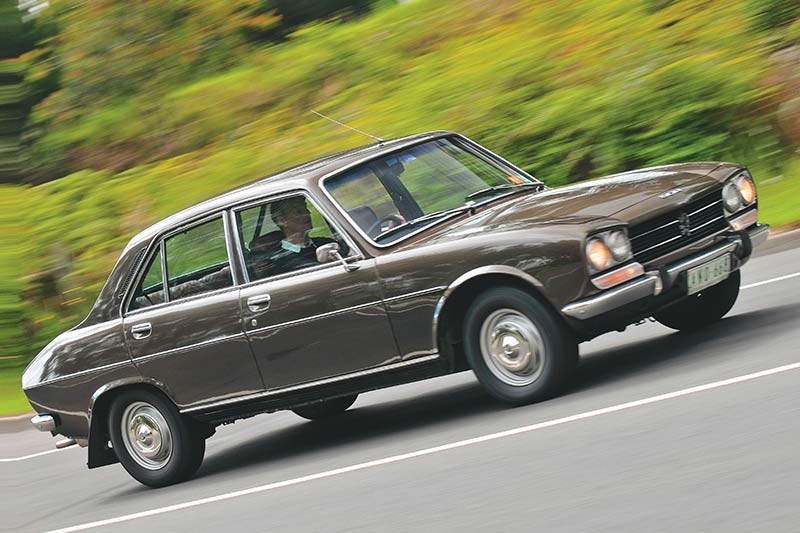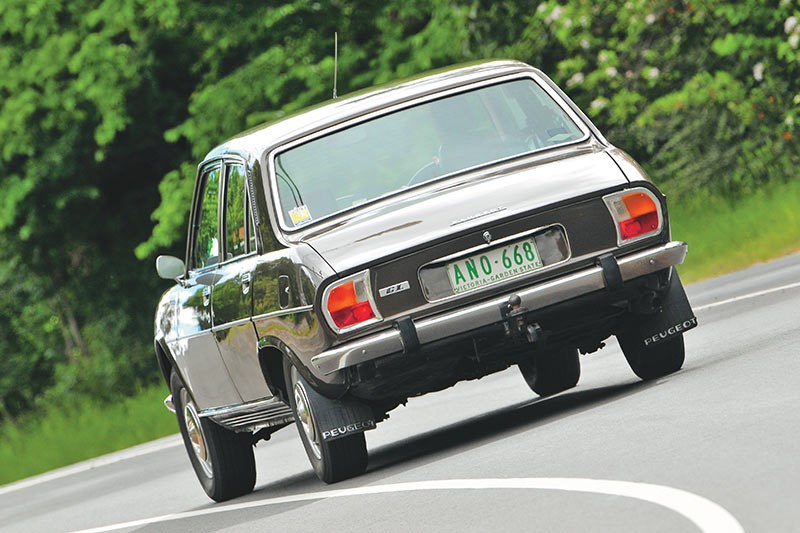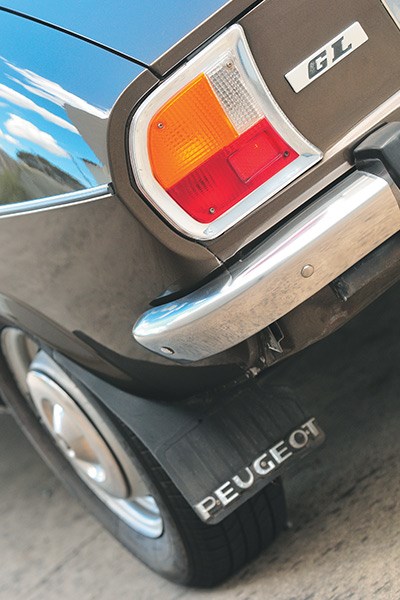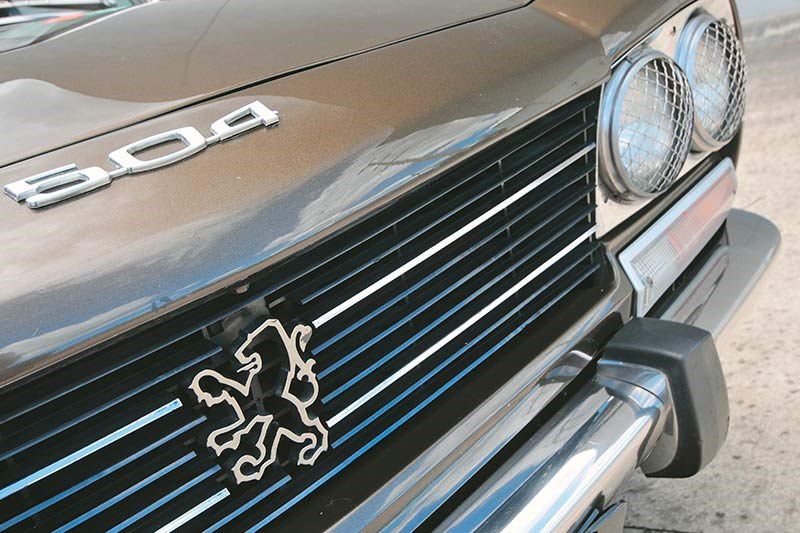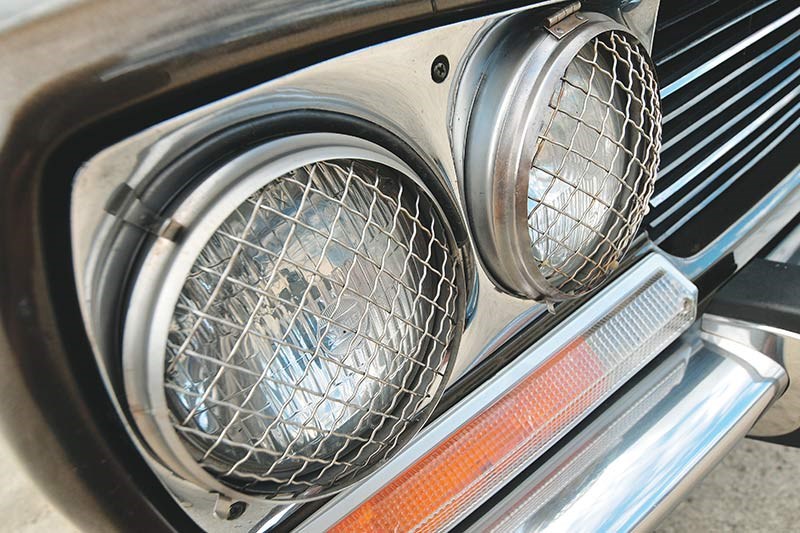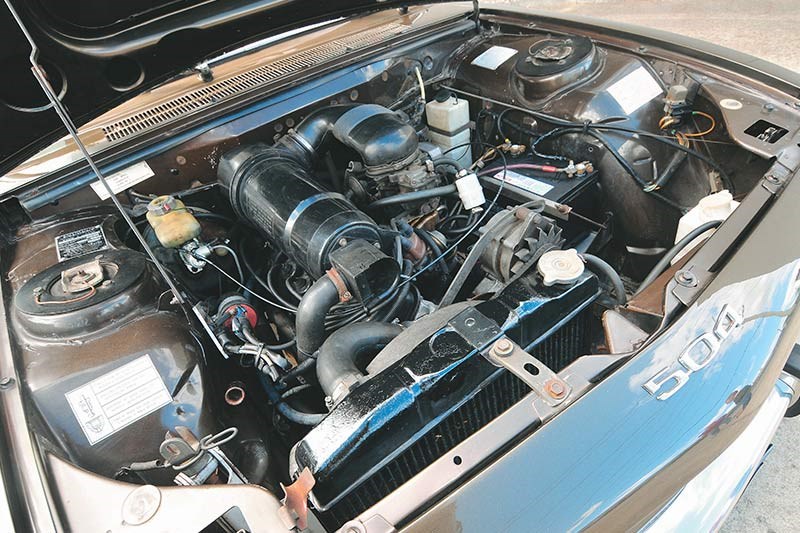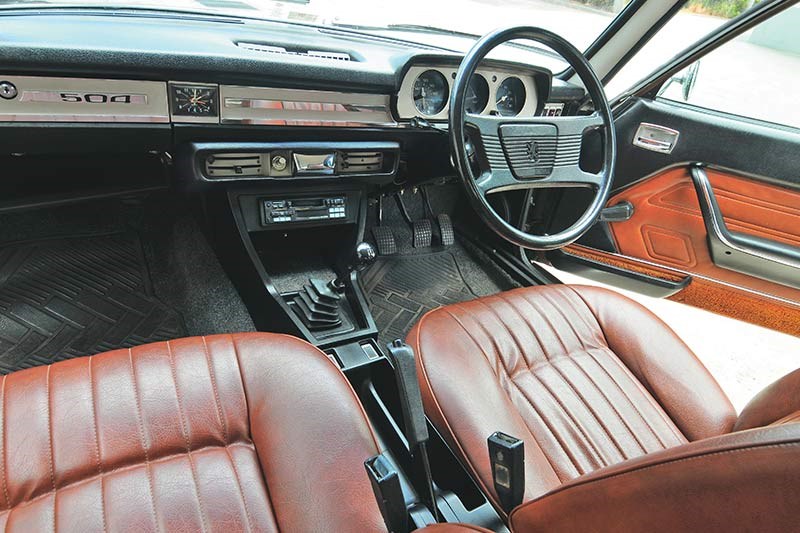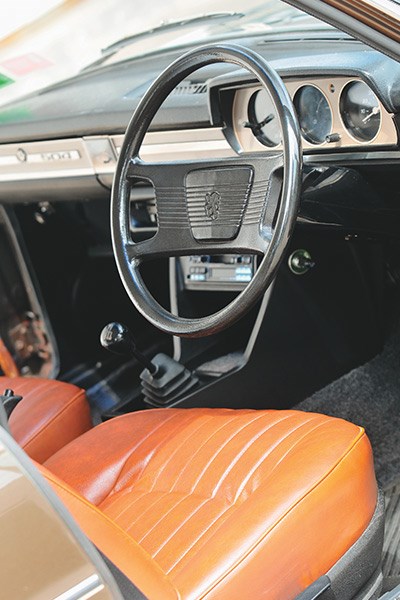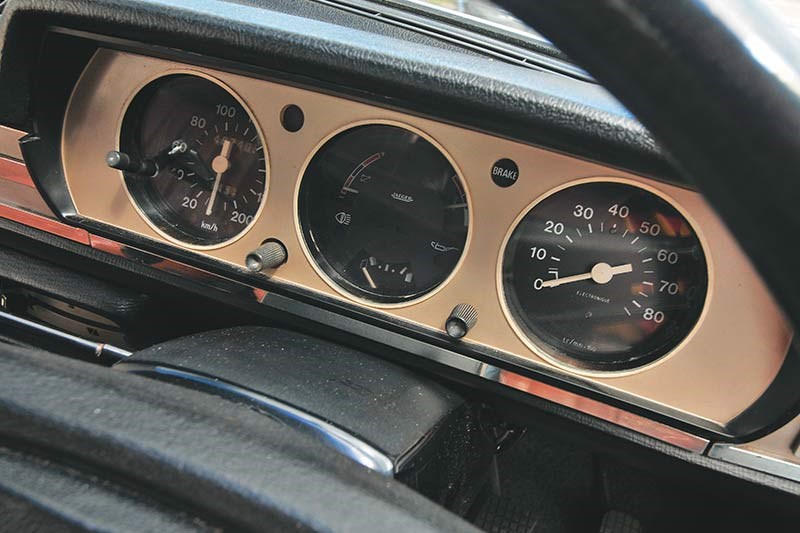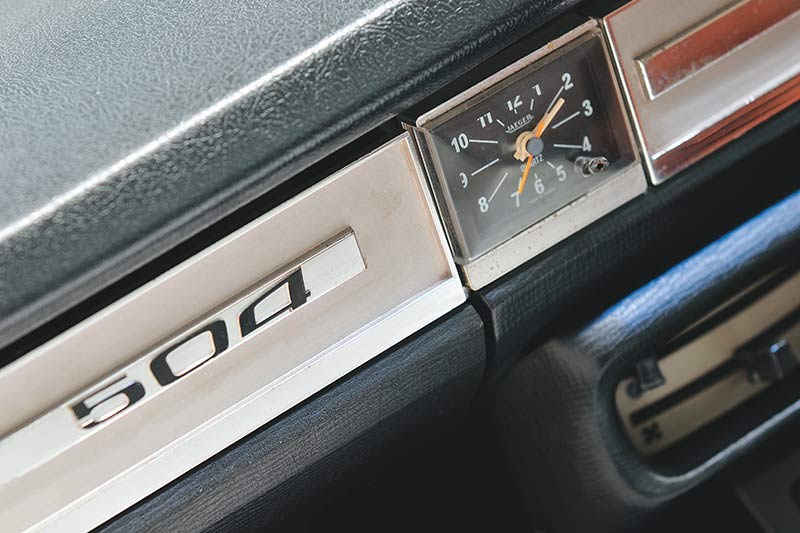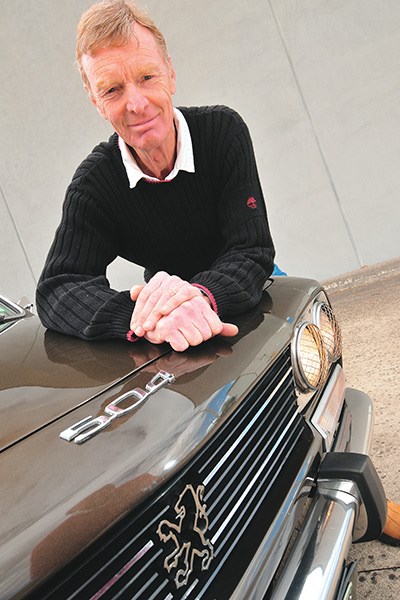 It was the 1969 European Car of The Year, but that's almost damning the brilliant Peugeot 504 with faint praise
From Unique Cars #318, Nov/Dec 2010
Peugeot 504 
Thanks to a chemist called Ken and his win in a high-profile motor sporting event, Peugeot's 504 hit the Australian market with a major advantage over other European models.
Aussies like their cars to be durable and 16 years earlier, Ken Tubman and his Peugeot 203 had convincingly won the first Redex Round Australia Trial to create an image of toughness for the brand.
The 403 and 404 that followed were hampered by uninspiring looks but the Pininfarina-styled 504 announced in 1968 was elegant and distinctive. It was also 103kg heavier than the fin-tailed 404, but a 1.8-litre engine delivering an additional 12kW helped redress the balance.
| Read next: Peugeot 404 review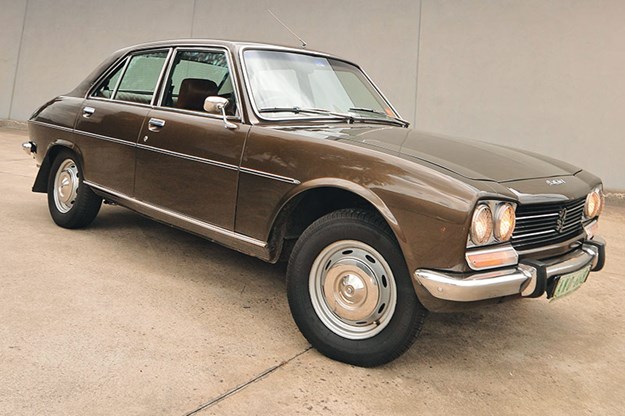 '79 504 looks little different from a twin-headlight '72. French cars always used trapezoidal headlights
Extending the wheelbase by 100mm provided extra passenger legroom and a boot that was surprisingly roomy for a car with the 504's drooping tail.
Australia saw its first 504s in June 1970, courtesy of arch-rival Renault which had been assembling Peugeots at its Heidelberg (Northern Melbourne) factory from kits of imported parts and locally sourced components including trim material, suspension components and tyres.
Inside were typically French front seats – fully adjustable to fit drivers of all shapes and with retractable head-rests that allowed them to be folded into a decently comfortable bed.
| Comparo: Peugeot 504 + Volvo 144 + FG Falcon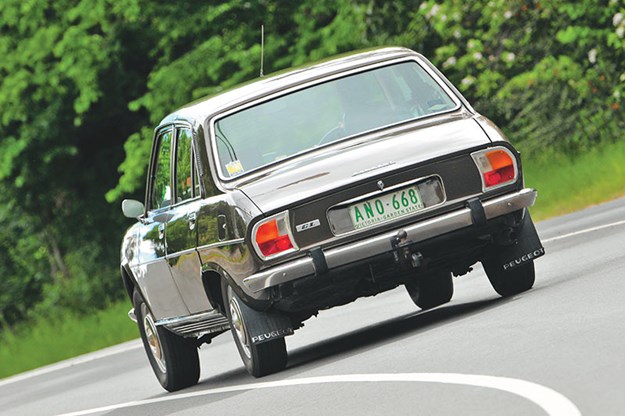 Great balance, lots of travel and rear-drive made 504 an impressive handler
The chassis design managed to deliver incredible ride comfort over the roughest surfaces while maintaining high levels of grip and predictability. Apart from the wagon with its live rear axle and drum brakes, all 504s had fully independent suspension and all-wheel discs.
Introduction during 1971 of a 2.0-litre engine was accompanied by an optional ZF three-speed automatic version, shortly followed by a fuel-injected Ti that pushed the basic price to $4700 but delivered a useful 82kW. With the exception of private imports, Australia didn't see the lovely 504 coupe or cabriolet that appeared in 1969. Early two-doors had 2.0-litre engines but post-1974 cars were available with the 2.7-litre Douvrin V6 shared with the 604 sedan and were capable of 185km/h.
| 2018 Market Review: Peugeot 1961-2006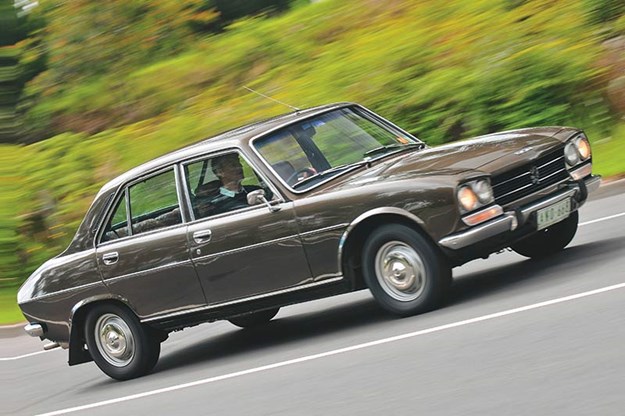 Fully-independent suspension and superb damping made the 504 ride brilliantly
Although outgunned in shorter rallies by lighter and more powerful cars, the hefty Peugeots came into their own in tough events like the African Safaris which V6 504s won twice during the 1970s.
Meteoric price increases that saw the cost of sedans rise from $3400 at introduction to more than $7000 by 1975 should have hurt 504 sales, however the cars' popularity never seemed to diminish during almost 12 years in our market.
The latter half of the 1970s brought a flurry of 504 activity in Australia. We briefly saw the well-equipped but expensive fuel-injected LTi with standard auto transmission and optional leather trim, followed by the huge Familiale station wagon with space for three additional passengers on a folding cargo-area seat.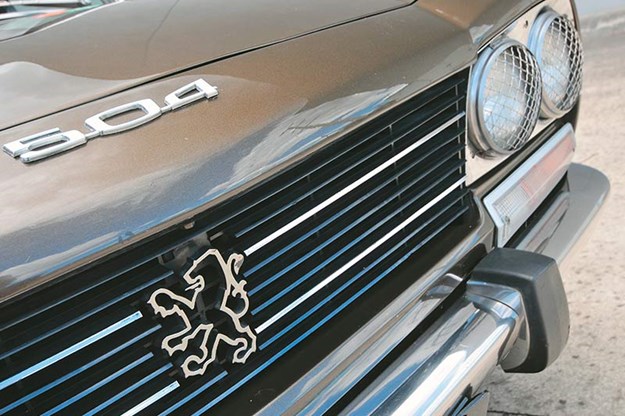 Australia had never been especially interested in diesel-powered passenger cars, but surging petrol prices changed that. In 1977 Peugeot announced its GLD sedan with only 52kW but the ability to extract 700km out of its 56-litre tank.
504s finally disappeared from Australian showrooms in 1982 – replaced by the larger but less reliable 505 series. World-wide, the older model remained in production for a further 20 years with more than three million – two thirds of them diesel-engined – built in a range of locations including China, Argentina and Kenya.
On the road
The road you want to find when considering a 504 is the roughest and twistiest one available. With its fully-independent, long-travel suspension the 504 was renowned for dealing with bumps and corrugations as if they weren't there.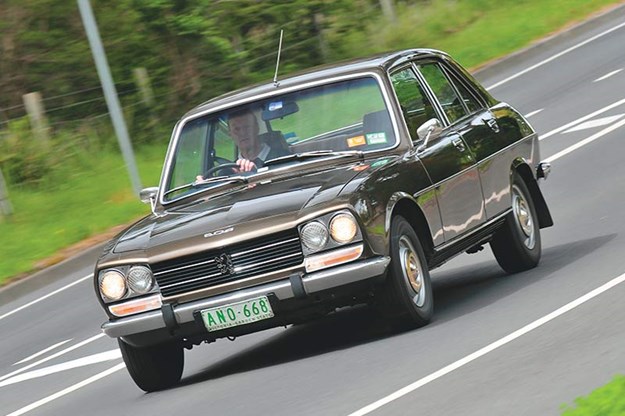 The thing to note about 504s is that they don't feel fast but swallow distance with extraordinary ease. Low-geared steering that gets tiring in town feels perfectly attuned to sweeping rural or highway surroundings and the only time you might wish for a turn less of the wheel is when controlling the tail on loose gravel.
Seats in early cars were just magnificent – thickly padded and able to be infinitely adjusted. Safety regulations in force after 1973 demanded a switch to high-backed buckets which were also thinner to provide improved rear legroom. That said, the several hours I spent in a late-1970s wagon certainly weren't uncomfortable.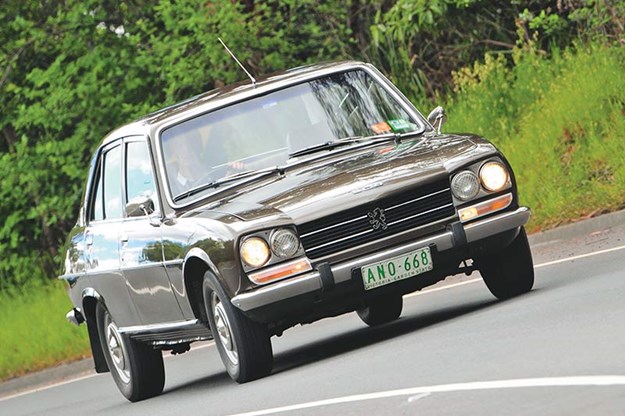 The first 504s came with Peugeot's traditional four-on-the-column manual gearshift but after 1972 a less daunting floor-shift manual became standard.
The major gripe for drivers concerns the wipers which retained their European mounting points and leave a large, unswepted area of glass in the right-hand corner of the windscreen.
With four-wheel disc brakes, the 504 stopped magnificently and kept doing it without fade or loss of pedal feel. Radial tyres were standard and local cars were sold wearing various brands.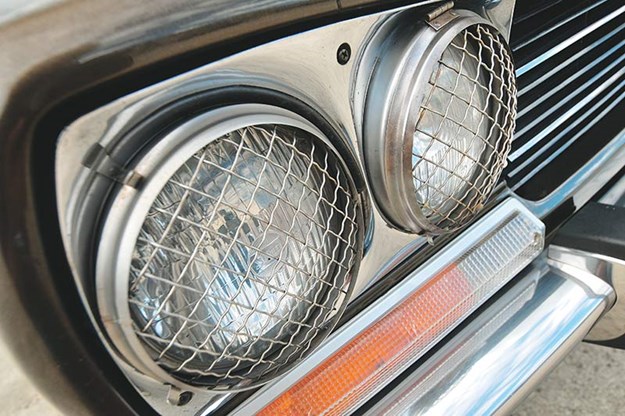 Twin headlights replaced trapezoids in Australia in early '72
One nifty design feature was location of the spare wheel in a sub-boot external tray that could be accessed without unloading your luggage.
The 56-litre fuel tank was large for a car of the 504's size and consumption that hovered in the 10.5-12.0L/100km bracket ensured a highway range of around 500km.
Best performer among the four-door cars is the Ti which could crack 100km/h from a standing start in a tad less than 11 seconds, reach 165km/h and cruise happily at 150km/h. Almost 40 years after launch, a 504 Ti proved its enduring pace with a fourth-place finish in the 2009 Outback Trial.
Buying
If you're wondering where all of the good 504s disappeared to, then Russell Patterson who owns our featured car has an explanation.
According to Russell, demand for the cars as Middle Eastern taxis saw many – especially well-maintained diesels – bought cheaply and exported to warmer climates.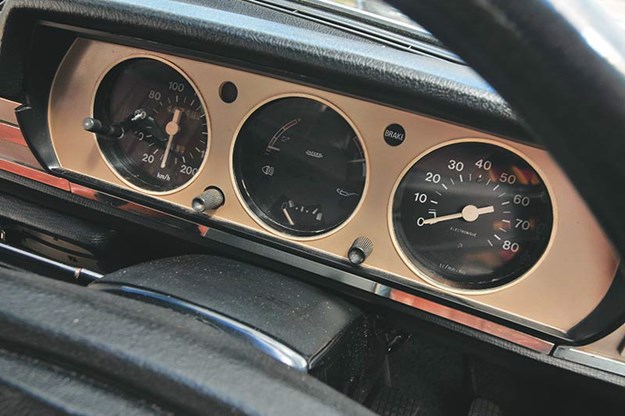 Tracking down an excellent example is best attempted by joining your local Peugeot club and waiting for a suitable car to become available. Keeping your eyes open around local carparks might turn up a decent one as well.
Most desirable and valuable are fuel-injected Ti versions – especially with a manual transmission, diesels and the huge station wagons.
Very early cars with their better-shaped seats and trapezoidal headlamps are now hard to find but worth no more than a later GL.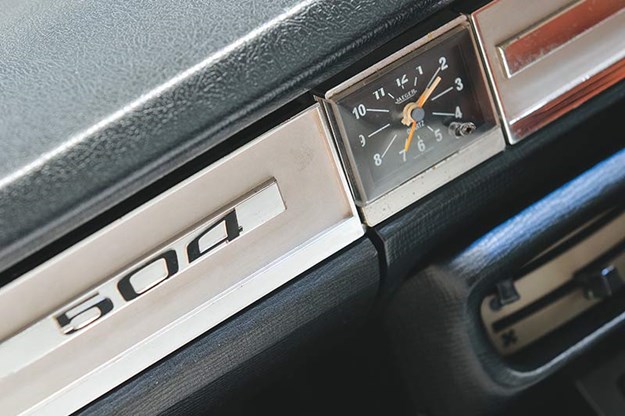 If the car you're considering thumps and rattles over railway level-crossings, twitches when the brake pedal is pressed and won't accelerate without fuss in top gear, find a better one. Unless you can undertake most of the work at home, the cost of significant rectification will outweigh any savings generated by a low-priced car.
Mechanical parts for the 504 are still available and are relatively cheap, but club advice is again advised unless you're wise to the most reliable sources of spares and servicing.
BUYER'S CHECKLIST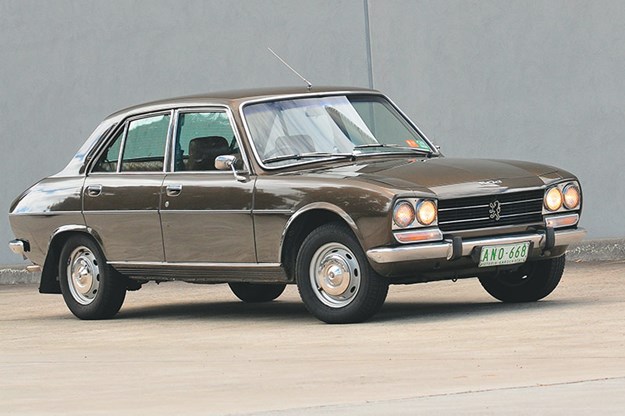 Body & chassis
Leaks around the windscreen can let water into the cabin and also rot structural components, so check for bubbling around the glass, firewall, and sills. Doors suffer as well but decent replacements are available second-hand. Rust in B-pillars between doors can be hard to spot and expensive to repair. Boot floors can rust due to water entering around the fuel-filler seal. Sealed-beam twin headlamps will be fitted to most cars in the market and very cheap to replace or upgrade. Replacement lenses for early cars are scarce. Station wagons have their own set of problems including damage under the huge rear overhang and tired rear door supports.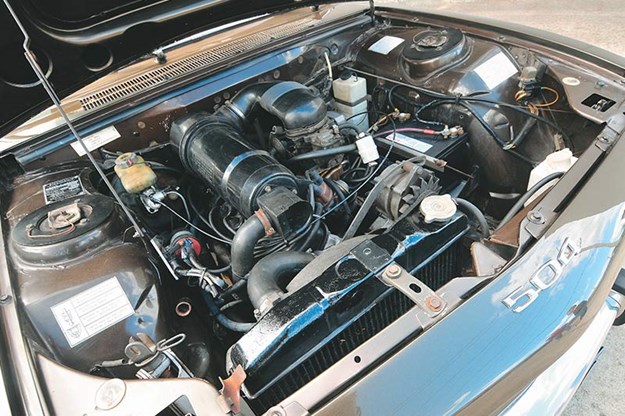 Pushrod 2.0-litre is a slogger, not a sprinter, though some were fuel injected
Engine & transmission
504 engines are very durable and easy to recondition. New pistons and bore liners remain available, however cylinder heads corrode and first warning can be oil contamination of coolant. Engines that blow exhaust smoke are well overdue for a rebuild that be costly depending on cylinder head health. Beware black smoke and difficult starting in fuel-injected cars; 95 Octane fuel with a lead substitute is recommended in petrol cars. A clattery, smokey diesel may not be worth the cost of repair. Gearbox synchromesh wears, making gears difficult to select when cold. Automatic should last 150-200,000km between overhauls. Oil leaking from the selector O-ring requires gearbox removal to repair. Changing to a 505 five-speed is possible but not cost-effective unless you're planning to keep the car for several years.
Chassis & brakes
Poor handling and steering response can be due to incorrect tyre selection. Using good-quality shock absorbers is important as well. Front suspension bushings wear but are available and cheap. Disc rotors don't work especially hard and unless the car has been used for everyday commuting, they should last more than 100,000 kilometres. Make sure that the handbrake, which works directly onto the discs, is adjusted properly.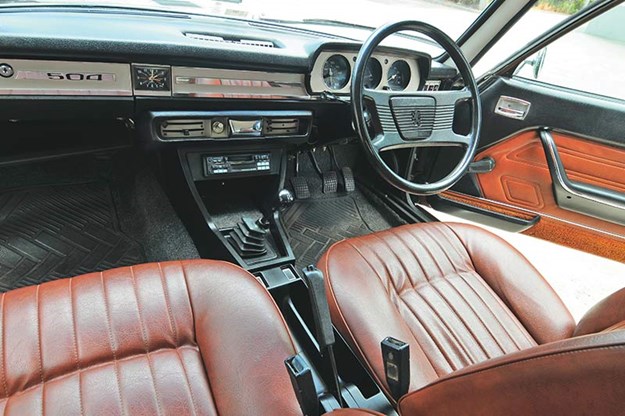 '60s-vintage interior retained liberal use of chrome right to the end
Interior & electrics
Trim materials used in 1970s Peugeots were hard-wearing and trim even in high-kilometre cars should be OK. If the seat springs are sagging and covers worn, a full re-trim may be the only solution. Stained headlining due to glue discolouration is common, so are dash-top cracks. The electrics are generally reliable but ensure that all instruments work and that heater/demister controls aren't frozen. Door mechanisms require regular lubrication to work effectively.
Peugeot 504 (1969-82) specs
Number Built 2.3 million (approximately)
Body all-steel monocoque four-door sedan, five-door wagon, two-door coupe & cabriolet
Engine 1796cc & 1971cc OHV 4cyl petrol with single carburettor or fuel injection, 2664cc OHC V6 with fuel injection, 2304cc OHV 4cyl diesel
Power  82kW @ 5600rpm (Ti)
Torque 168Nm @ 3000rpm (Ti)
Performance
0-97km/h – 10.8sec
0-400m – 18.4sec (2.0-litre Ti)
Transmission 4-speed manual, 3-speed automatic
Suspension struts, A-arms, anti-roll bar (f); independent semi-trailing arms, coil springs, anti-roll bar (sedan – r)
Brakes disc front/rear (sedan), power-assisted
Tyres 175/SR14 radial
Price Range
$500–12,000 (sedan & wagon, as at 2011)
Contacts
Peugeot clubs in most states
www.peugeotclub.asn.au
Unique Cars magazine Value Guides
Sell your car for free right here
Unique Cars magazine Value Guides
Sell your car for free right here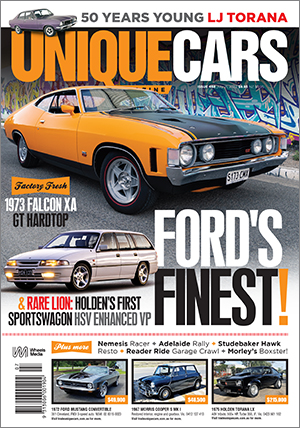 SUBSCRIBE TO UNIQUE CARS MAGAZINE
Get your monthly fix of news, reviews and stories on the greatest cars and minds in the automotive world.
Subscribe