2012 FG Falcon vs 1976 Peugeot 504 vs 1974 Volvo 144 Comparison
---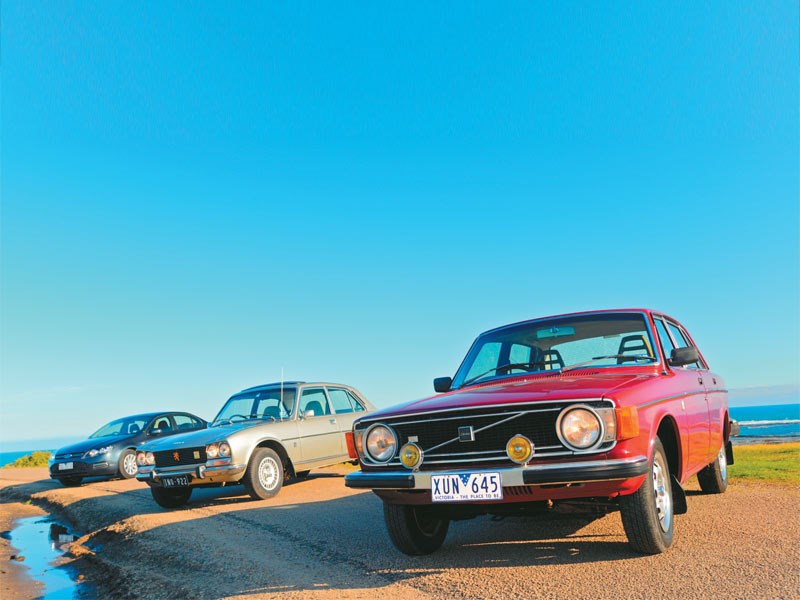 FG Falcon Ecoboost vs Peugeot 504 vs Volvo 144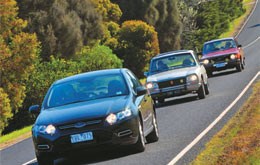 FG Falcon Ecoboost vs Peugeot 504 vs Volvo 144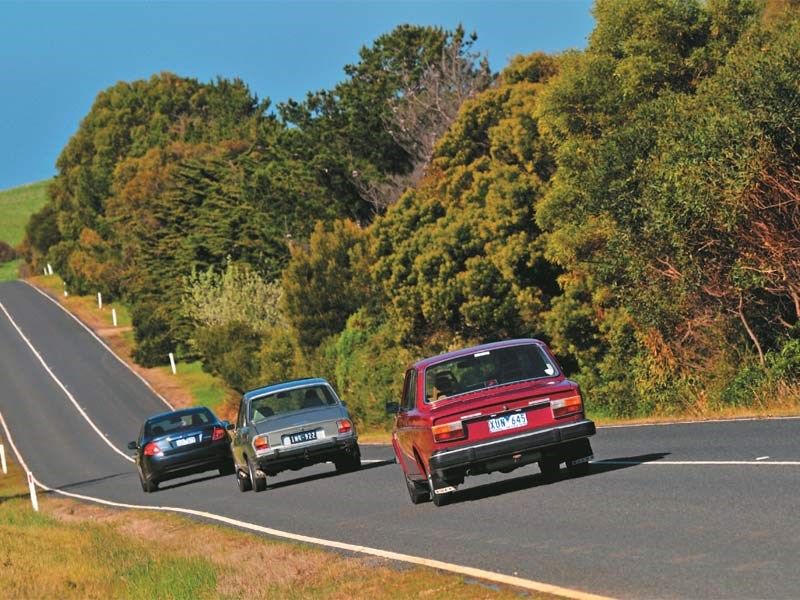 FG Falcon Ecoboost vs Peugeot 504 vs Volvo 144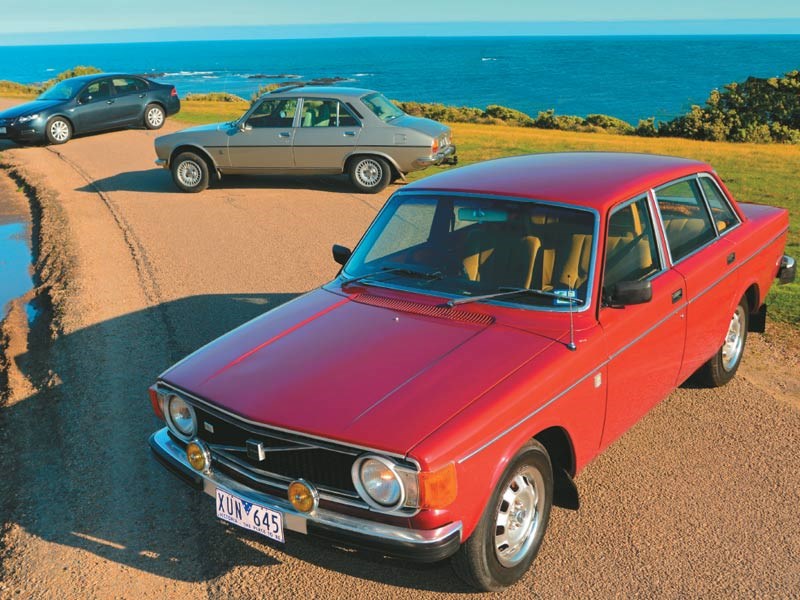 FG Falcon Ecoboost vs Peugeot 504 vs Volvo 144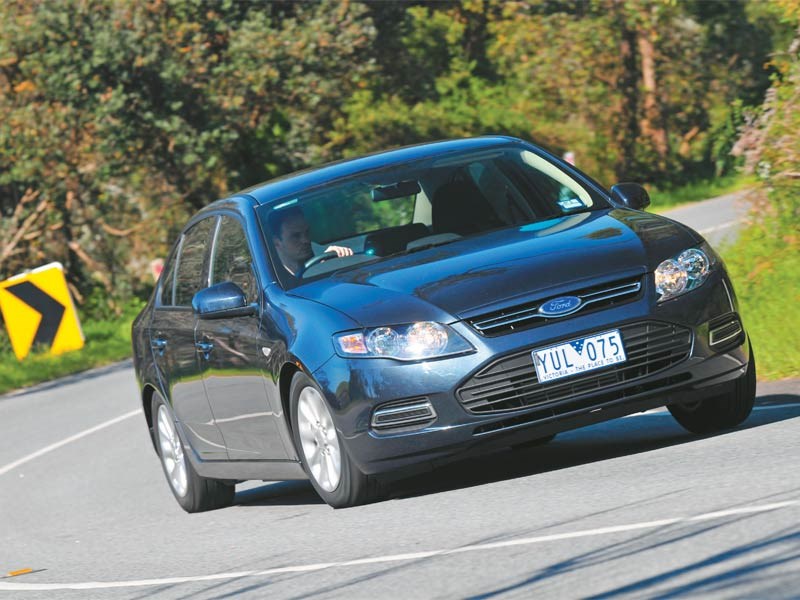 FG Falcon Ecoboost vs Peugeot 504 vs Volvo 144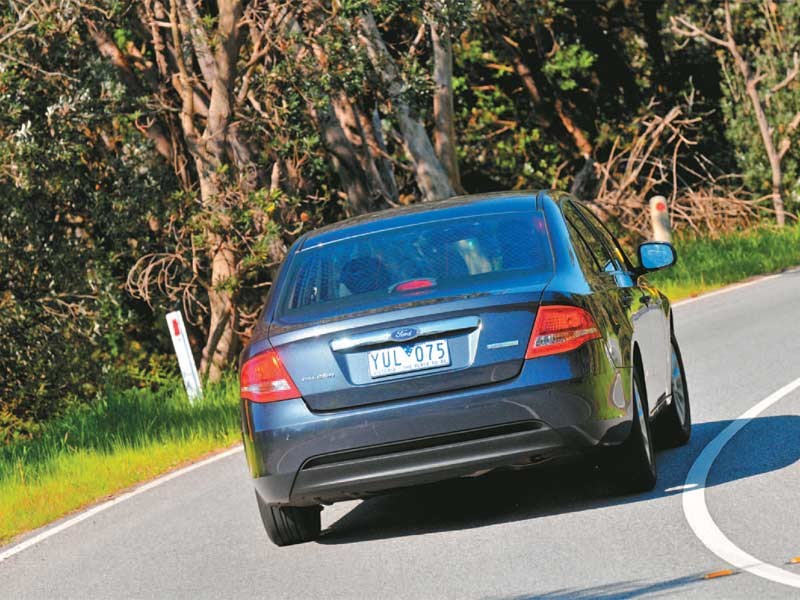 FG Falcon Ecoboost vs Peugeot 504 vs Volvo 144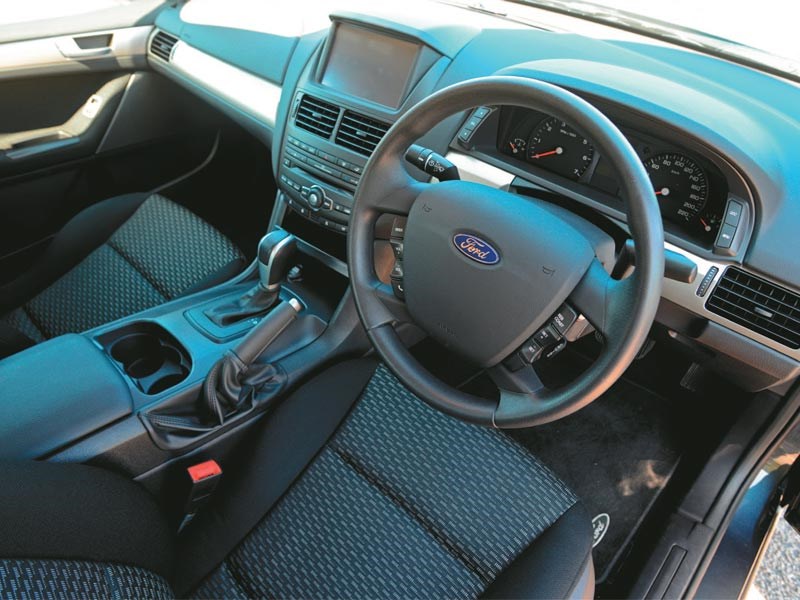 FG Falcon Ecoboost vs Peugeot 504 vs Volvo 144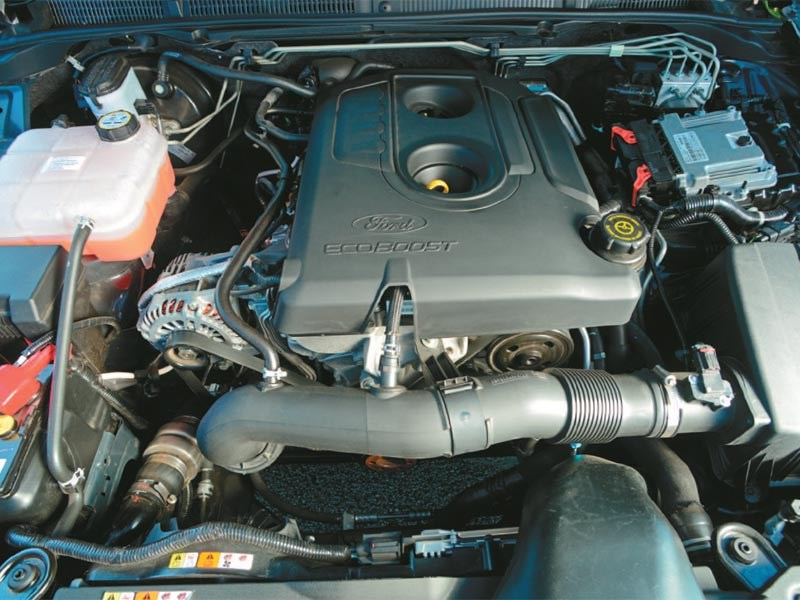 FG Falcon Ecoboost vs Peugeot 504 vs Volvo 144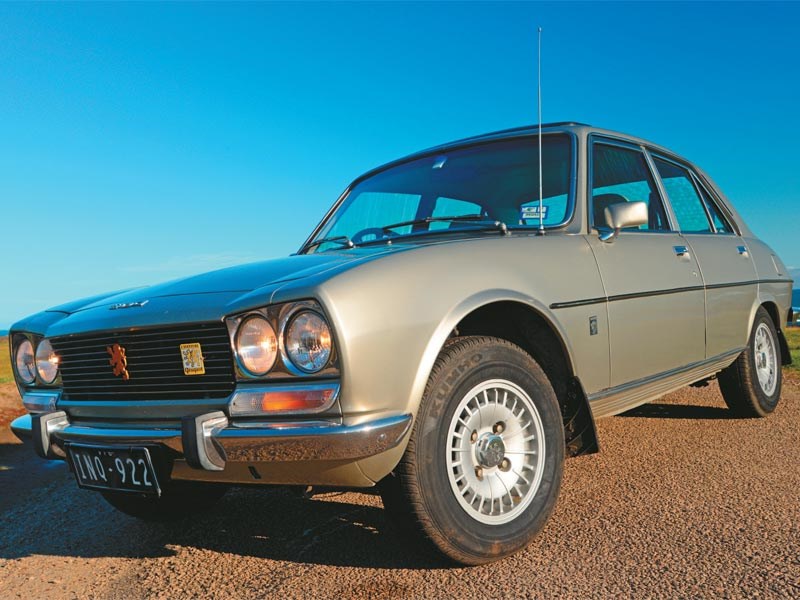 FG Falcon Ecoboost vs Peugeot 504 vs Volvo 144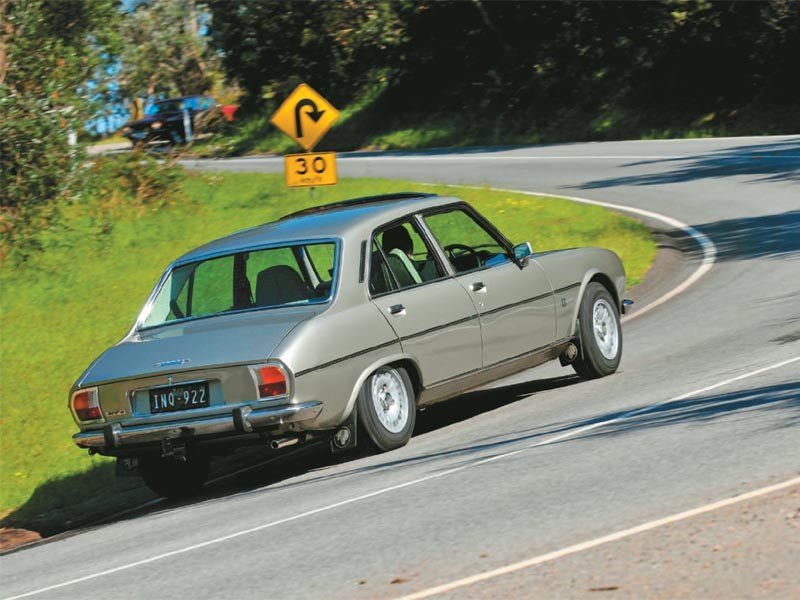 FG Falcon Ecoboost vs Peugeot 504 vs Volvo 144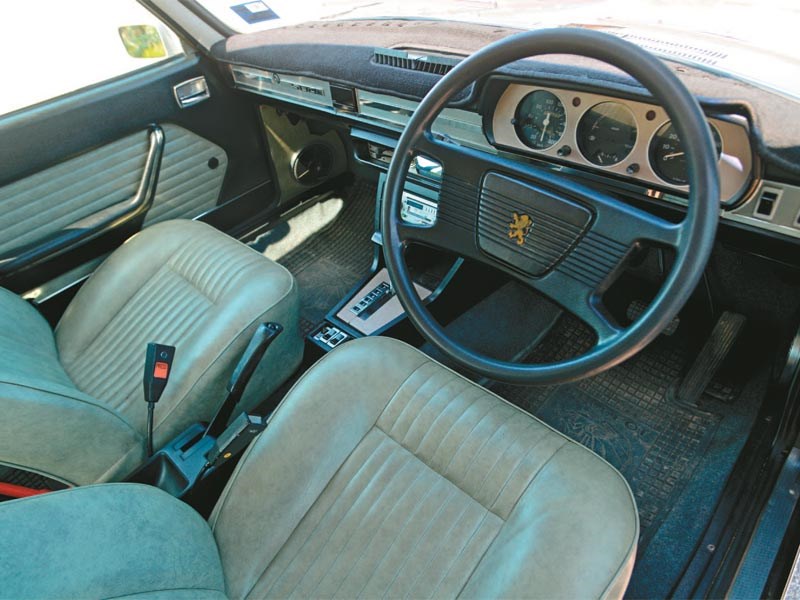 FG Falcon Ecoboost vs Peugeot 504 vs Volvo 144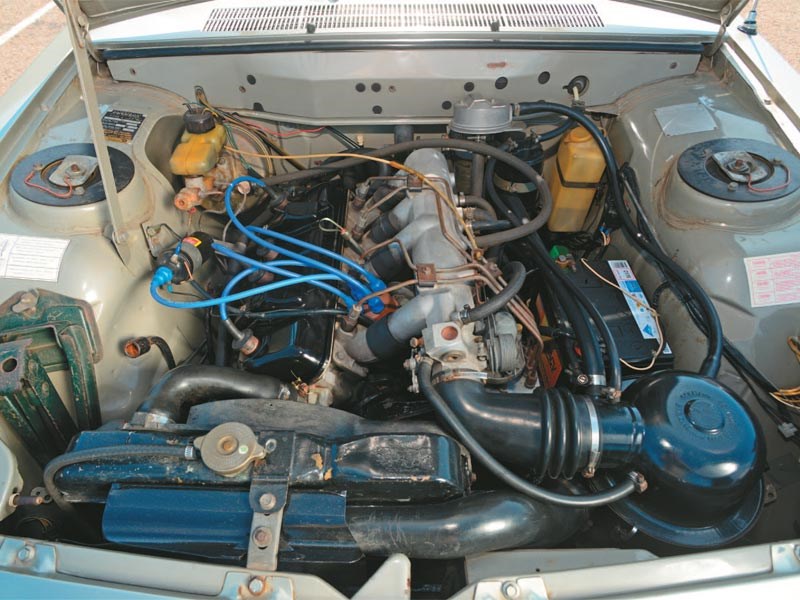 FG Falcon Ecoboost vs Peugeot 504 vs Volvo 144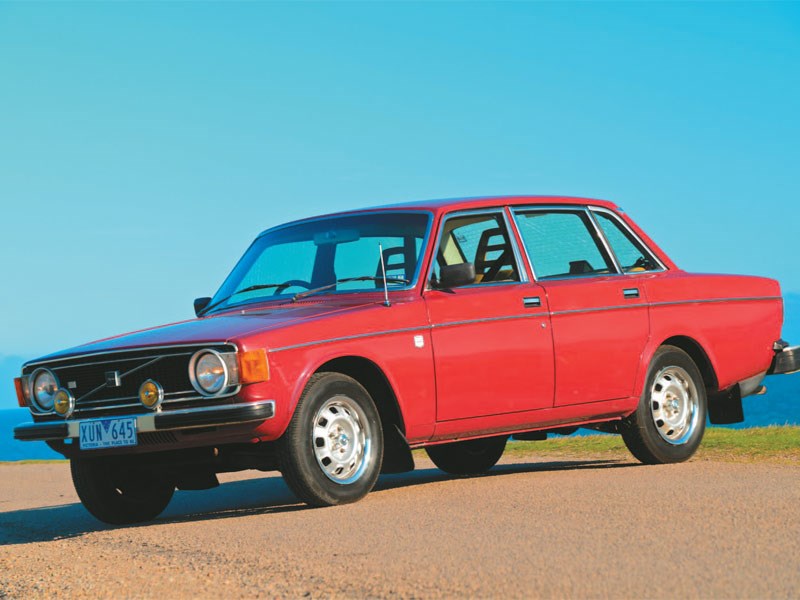 FG Falcon Ecoboost vs Peugeot 504 vs Volvo 144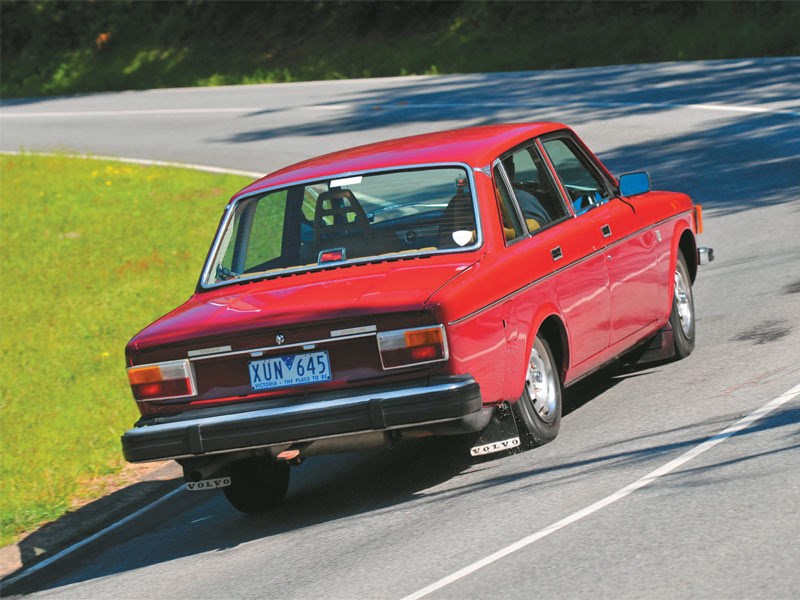 FG Falcon Ecoboost vs Peugeot 504 vs Volvo 144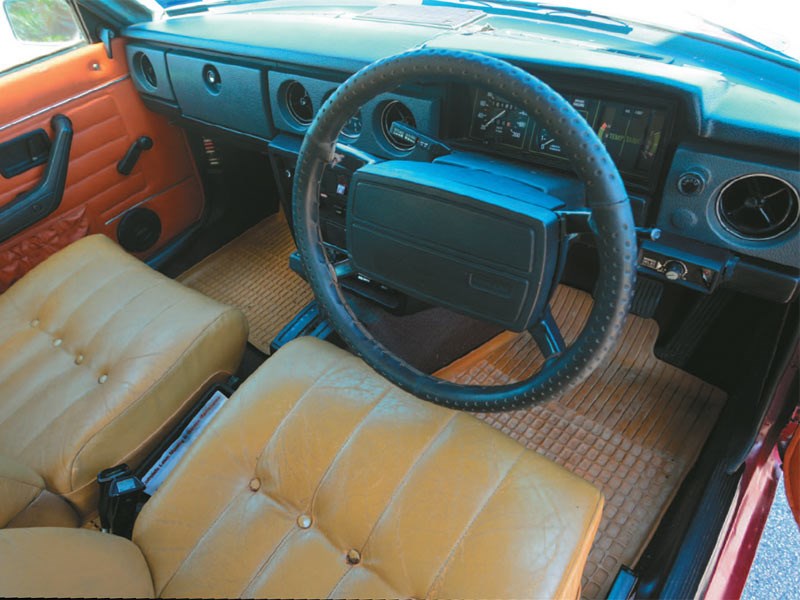 FG Falcon Ecoboost vs Peugeot 504 vs Volvo 144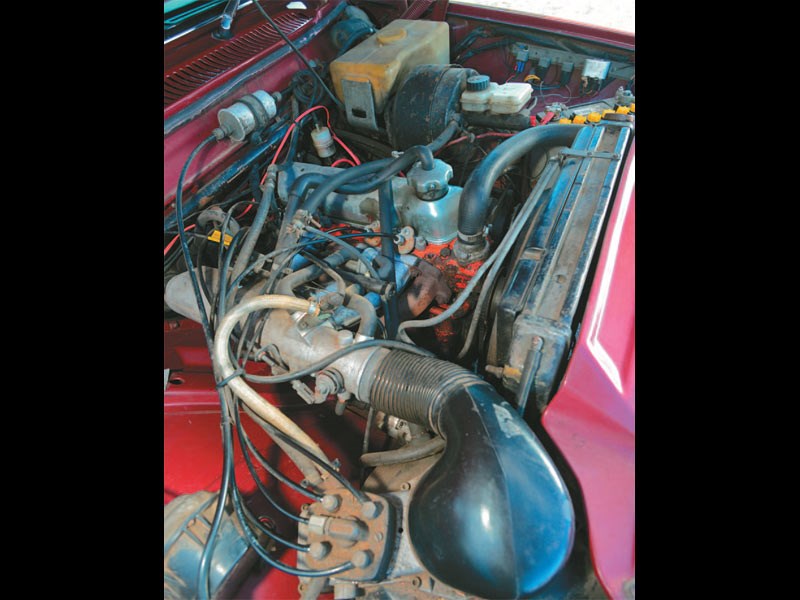 FG Falcon Ecoboost vs Peugeot 504 vs Volvo 144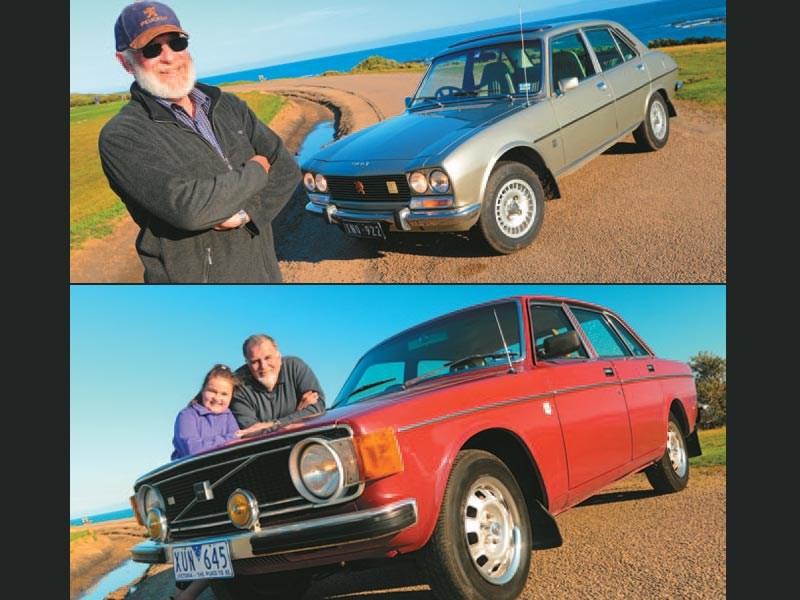 FG Falcon Ecoboost vs Peugeot 504 vs Volvo 144

Four-cylinder family-sized trio: Falcon Ecoboost vs Peugeot 504 vs Volvo 144...
2012 FG Falcon vs 1976 Peugeot 504 vs 1974 Volvo 144
There's an uncanny resemblence between this unlikely trio beyond their big body, small engine approach...
4 Squared: 2012 Ford FG Falcon XT EcoBoost vs 1976 Peugeot 504 LTI vs 1974 Volvo 144 GL
Aussie families could once choose between six-cylinder power, basic engineering and extra size or four-cylinder economy with extra engineering for the same money.
An almost-identical scenario appeared again last year, this time within the same model range following the arrival of Ford's FG Falcon 'EcoBoost'.
After the Peugeot 404, Austin 1800 and Renault 16 fell victim to local content rules and their more expensive replacements in the 1970s, Australians lost that choice for several years. Attempts to fill this niche with local versions of the Ford Cortina, Morris Marina and Chrysler 180 eventually failed as their engineering and safety were inferior to their larger stablemates. Japanese cars were still too narrow to be serious family-car contenders.
The global oil crisis of 1973 revealed Australians were willing to pay a premium for extra safety, comfort and economy in a more economical, four-cylinder family car. Volvo rocketed from 1031 sales in 1970 to an impressive 4735 vehicles in 1973. Peugeot enjoyed a similar surge with its family-sized 504. Saab finally gained a local foothold with its 99 range, and Triumph's ageing 2500 was given a reprieve as a small six. So why hasn't today's four-cylinder Falcon EcoBoost faced a similar turnaround?
DESIGN
By amazing coincidence, there is a common thread in the two locally-assembled stars of 1973, the Peugeot 504 and Volvo 144, and the Falcon EcoBoost. All were new technology upgrades of models that would otherwise be past their use-by date.
The Volvo 144 broke cover in mid-'66, around the same time as the HR Holden. Its designer Jan Wilsgaard's motto was "simple is beautiful" and most of his design theme survived for close to 30 years! By 1973, the 144 was on its third grille design and boasted new horizontal taillights. The big news, however, was an all-new dash, which was regarded as a benchmark at the time. Within a year, the little Volvo was the first locallyassembled model with large impact bumpers.
Clever detailing rescued the 144 from complete anonymity as the Fiat 124, Hillman Hunter, Ford Cortina and Alfa Romeo Berlina sedans all adopted the same "international look".
The Peugeot 504 launched in Europe in 1968 but it didn't hit Australia until mid-'70. The 1961 Cadillac Jacqueline Concept car, named after Jacqueline Kennedy, was the obvious inspiration for most Farina designs from this Tom Tjaarda period. Hence the 504 shares a passing resemblance to his original Ferrari 330 GT, Farina's Nissan Cedric 130 series (sold here as the Datsun 2000), Fiat 2300 and Austin 1800.
The 504's unusual raised front corners – as seen on the rear of Tjaarda's Fiat 124 Spider – distinguished it from rivals. This look surfaced again in the later De Tomaso Pantera during his Ghia days. In 1972, the swapped for the quad round items of US versions for extra local content, but it was barely a facelift. The strange droop in the 504 boot line was already familiar to Australians in the Austin 1800 so it was of little concern to see it elsewhere. The 504 shape went unchanged from 1968 until its local replacement in 1981, but lived on in other parts of the world until 2006.
The FG Falcon was an overdue 2008 evolution of the 2002 BA shape, which in turn, was a refresh of the AU from 1998. Ford's big mistake was to launch the base FG Falcon with body detailing that made it look exactly like the old one. Because it took until the 2012 Mk II upgrade to address this, the FG Falcon range is still entrenched in the Australian psyche as yesterday's car, but then so were the Volvo and Peugeot by 1973.
The FG design is at least as well balanced and timeless as the Peugeot and Volvo, but unlike 1973, it faces a boom market obsessed with change and the latest look.
ENGINES & PERFORMANCE
Heavily revised engines combined with sudden fuel-supply uncertainty revived the ageing Volvo and Peugeot during an era of annual model changes.
Volvo's old pushrod 1986cc engine was agricultural at best, but its relatively high 10.5:1 compression ratio and the latest Bosch mechanical fuel injection left it with a genuine DIN outputs of 93kW/175.5Nm – equalling bigger sixes.
Peugeot's 1971cc pushrod engine, with its hemi-head and inclined installation, was by far the more refined unit. Although its Kugelfischer mechanical fuel injection was more complex than early Bosch systems (and a real challenge to keep on the road today), the Volvo's later Bosch system had integrated most of the Peugeot's advances. The 504's 8.4:1 compression ratio (Australia's variable fuel quality made this an advantage) kept claimed DIN figures to 72kW and 168Nm.
Although the Volvo was 27kg heavier than the Peugeot, it doesn't fully explain why the Peugeot was several tenths quicker in all increments to 100km/h, then slower by the same degree after that.
The 504's 0-100km/h sprint was just under 11sec, the Volvo's just over. Both cars posted high-17s in the standing 400m dash. Fuel economy for both was in the 10.5-11.0L/100km range and top speed around 175km/h, but their shared three-speed Borg Warner 35 automatic options could stifle both performance and economy.
For Holden's HQ GTS sedan to match this performance, you had to specify the 4.2-litre V8 manual and a fatter wallet to cover the extra thirst.
Both engines were also packaged exclusively in top-shelf models – 504 Ti and later LTI, and 144 GL. But both were subsequently scrapped under 1976 emissions laws. As Peugeot's troublesome carburettor emissions engines sent the 504 backwards, Volvo consolidated its lead in four-cylinder technology by making its next generation of fuel-injected, overhead-camshaft engines standard on all its four-door models.
The parallels with the FG Falcon's EcoBoost are remarkable. To meet the same European 2.0-litre tax thresholds as the 1973 models, the Falcon's new 1999cc four exploits turbocharging, direct injection and variable-valve timing to extract 179kW and 353Nm, figures once the preserve of a high-performance 5.0-litre V8.
It shaves 60kg from the six-cylinder Falcon, most of it from the car's front end, and exploits a silky six-speed auto. A 14.8-second sprint time for the quarter mile dash and 0-100km/h in 6.8 seconds are two-finger salutes to any Commodore Starfire jibes. It then cuts fuel use by almost 20 percent to a miserly 6.0-9.0L/100km range. The clincher is a similar showroom price as your boofy Aussie six – unlike the 1973 Europeans, which carried a hefty 35 percent premium.
The same engine can be found in upper-spec Mondeos, the Focus ST, Land Rovers, Volvos and now Jaguars. Exactly why buyers are not crossing showroom doorways to even enquire about one is a cause for concern for both Ford and the local industry.
DYNAMICS
Again, the parallels are uncanny when all three rate ahead of their rivals. Both the Peugeot and Volvo ran standard radials and four-wheel discs years ahead of local sixes.
The Peugeot 504 was a league ahead again as its four-wheel independent suspension was judged to be at least on par with a Jaguar XJ6, the acknowledged ride/handling benchmark at the time. Precise rack-andpinion steering, long-travel MacPherson struts up front and trailing arms at the rear with anti-roll bars at both ends allowed drivers to wind it up on almost any Aussie road, then hold the speed. Handling was neutral, with a trace of oversteer on demand.
The Volvo's cam-and-roller steering was not as sharp, nor was the understeering wishbone front end. Although the body roll and weight transfer were more severe  than the Peugeot, the fully-located coil sprung live-rear axle could soak up the worst bumps. Far less involving than the Peugeot, the Volvo was still safe and quick over poor Aussie roads.
The Falcon EcoBoost comes with a new linear steering rack and an on-demand clutch-pack steering pump for one of the sweetest-steering family cars around. In 2008, the six-cylinder FG set the benchmark for ride and handling for its class and the EcoBoost's better balance and steering raise that bar further.
All three generate much tighter turning circles than any front-drive rival, then and now – an advantage generated by their shared rear-drive layouts. In 2013, it's the Volvo that feels slightly ponderous but reassuring, the Peugeot uncannily modern in the way it despatches bumps and corners while the Falcon EcoBoost will engage you in a way that no front-drive family car rival can. The way it rides and steers over a wide range of Aussie roads is world class.
PACKAGING
If the Volvo has the upright comfort and loftiness of a formal dinner setting, the Peugeot is like a relaxed lounge for after-dinner drinks. This is dictated by fundamental packaging differences.
The Volvo 2616mm wheelbase was smaller than an EH Holden and slightly bigger than a Cortina. Yet its 4620mm length was more than 130mm longer than the Peugeot. Its tall roofline and deep vertical glass are the clues. By seating its occupants upright with legs beneath, the Volvo didn't need the stretching room of other cars, similar to today's SUVs.
The legacy of Volvo's long overhangs was an enormous boot and generous crush zones that were ahead of its time.
On its 1968 overseas release, the Peugeot had the same 2743mm wheelbase as the big new VE Valiant of that year, but a length of just 4486mm. Apart from allowing a more relaxed angle for both front and rear seats, more of the cabin and engine weight sat inside the 504's wheelbase. Extra nimbleness for the driver aside, it remains an unbelievably relaxed way to travel, even by today's standards.
This ratio of wheelbase versus length expressed as a percentage might explain the FG Falcon's lack of success thus far. The Volvo's 56 percent ratio remains archaic against the Peugeot's 61 percent, hence that Volvo generation's legacy of a more lumbering feel and formal cabin.
The FG Falcon's similar 57 percent (2838mm wheelbase/4966mm length) crystallises why its styling and rear-seat packaging can look old-school against the VE Commodore's 60 percent (2915mm wheelbase/4894mm length).
However, the Falcon EcoBoost creates so much empty space ahead of the front axle that these figures can no longer tell the whole story. It must be at least as good as the 504 in weight distribution and better than the Commodore, which would explain why it feels so much like a modern 504 to drive.
The EcoBoost's large-car origins leave it with a generous boot with folding rear seat, adequate (but not class-leading) sprawling room for five, excellent vision, a tight turning circle and an unusually long crumple zone at the front for a four-cylinder! Along with the six-cylinder performance and four-cylinder economy, these are virtually identical selling propositions to the 1973 Europeans.
You just couldn't build a Volvo 144 or Peugeot 504 within their original safety criteria without cutting cabin space dramatically. The five-star Falcon does well to replicate their practicality.

The "feel good" factor? The EcoBoost's low entry price is offset by the 'taxi pack' interior. In function, it can easily match these 1973 luxury models providing you don't have to look at it. To replicate the sense of occasion that a top-shelf 504 Ti and 144 GL cabin carried in 1973, you would have to specify Ford's more luxurious – and expensive – G6E. Even then, the tobacco-stained headlining that Ford insists on fitting to every FG cabin robs it of the freshness that the 1973 cars carried.
LEGACY
Volvo safety and Peugeot dynamics at family-car prices ultimately forced the entire Australian industry to re-invent itself, resulting in a local Commodore and later Falcons that could have come from Europe. They even placed the Japanese on notice. Later Mazda 626, Mitsubishi Sigma, Nissan Bluebird and Toyota Corona models all shared strong cues with their European contemporaries – especially Volvo and Peugeot.
These later cars, along with the Commodore 4, discredited the Volvo and Peugeot notion of a bigger four-cylinder family car, which local sixes were quick to exploit. Despite early success, the four-cylinder Magna ultimately failed, too.
With a gold lion in the grille and marketed as a "Nouveau 504", like the New Mini and New Beetle, the Falcon EcoBoost at G6E level could generate a crush at Peugeot showrooms, ending decades of a global wait for such a second coming.
But as a Ford, a solitary buyer could be trampled in the rush to buy the latest SUV or the new Focus, the model that the Falcon EcoBoost replaced for local production.

I OWN ONE - Volvo 144 GL
David Cook, a software specialist, bought his 1974 Volvo 144 GL as a safe runabout for his daughter on her return from living overseas. It was on the condition that she gave it back for him to play with after she had finished with it.
That was four years ago and he was so impressed with this 144 GL, his first Volvo, that he also upgrated his daily driver to a Volvo 850R. He also owns a 1964 Holden EH.
"The 144 is not quite a daily driver but it's certainly a weekly driver. I just drive it for fun."
We have to thank David for making the long trek across Port Phillip Bay to our Sorrento shoot location.
1976 Peugeot 504 LTI
This 1976 Peugeot 504 LTI owned by Graeme Nicol was one of the last injection models sold here before Australia's oddball emissions laws killed the fuel-injection engine.
He bought his first 504 40 years ago and has never been without one since. Nichol has owned this one for 12 years, his fourth fuel-injection version. "I use the car as a daily driver simply because I really enjoy driving it."
Although retired from the financial industry, he acknowledges that if he wasn't able to source the parts and service the Kugelfischer injection system himself, it is almost impossible to find someone who could.

SPECIFICATIONS
1976 Peugeot 504 LTI
Engine: 1971cc 4cyl, OHV, 8v
Power: 72kW @ 5200rpm
Torque: 168Nm @ 3500rpm
Weight: 1263kg
Gearbox: 3-speed automatic
Brakes: discs (f/r)
0-97Km/h: 10.9sec*
Top speed: 172km/h*
Price new: $9998 (1976)
* Wheels June 1973, Injection manual

***
1974 Volvo 144 GL
Engine: 1986cc 4cyl, OHV, 8v
Power: 93kW @ 6000rpm
Torque: 176Nm @ 3500rpm
Weight: 1290kg
Gearbox: 3-speed automatic
Brakes: discs (f/r)
0-97Km/h: 11.6sec*
Top speed: 171km/h*
Price new: $6535 (1974)
* Wheels June 1973, 144S manual
***
Ford Falcon XT EcoBoost
Engine: 1999cc 4cyl, DOHC, 16v, turbocharger
Power: 179kW @ 5500rpm
Torque: 353Nm @ 2000rpm
Weight: 1648kg
Gearbox: 6-speed automatic
Brakes: discs (f/r)
0-100Km/h: 6.8sec*
Top speed: 210km/h (limited)
Price: $37,235
*Wheels June 2012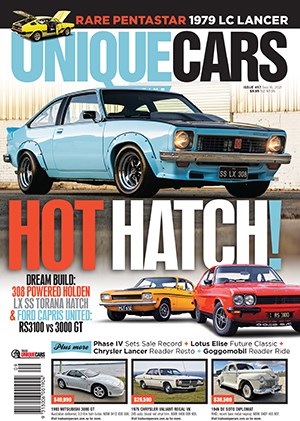 Subscribe to Unique Cars Magazine and save up to 42%
Australia's classic and muscle car bible. With stunning features, advice, market intelligence and hundreds of cars for sale.
Subscribe