1967 - 1985 Toyota Corolla - Buyer's Guide
---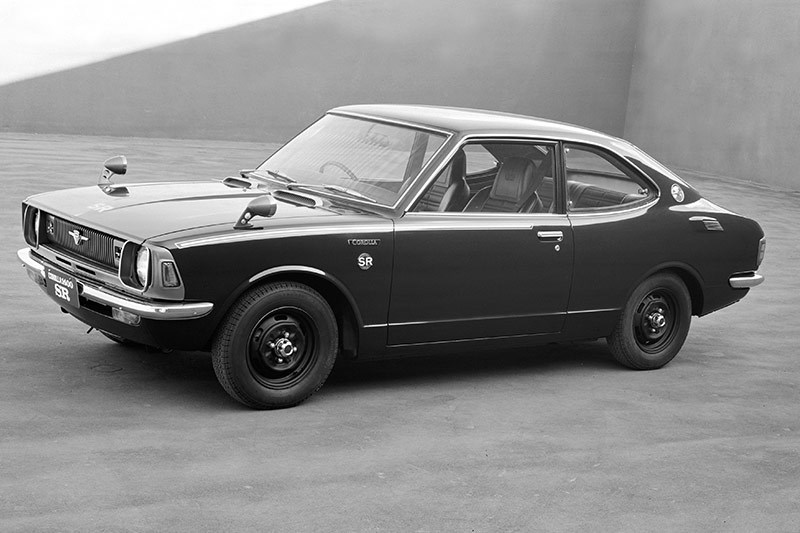 These honest little battlers from Japan, like their big Toyota siblings, ticked the value and reliability boxes
The Corolla that arrived in 1967 utterly dismembered the Australian small-car market. Not only was it able to compete on space and equipment against the cheaper Morris Mini, it also outsold Holden's brand new (Vauxhall Viva in disguise) Torana.
Corollas were well built and well equipped with items included that other brands listed as options or not at all. The only serious deficiency was the utterly awful Toyoglide two-speed transmission which took several years to be replaced by a three-speed.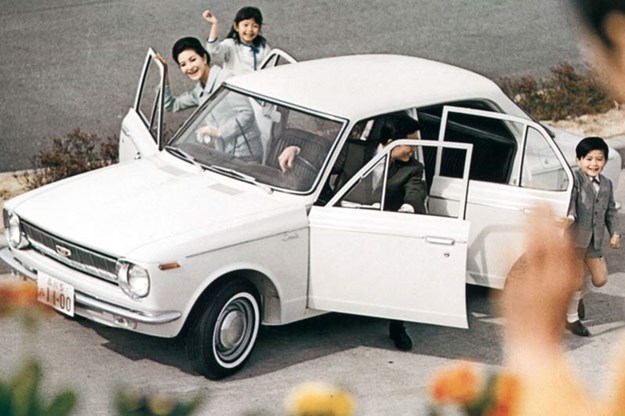 Throughout the seventies and into the decade beyond, the Corolla sold on reputation and durability. However, complacency set in and from once being the benchmark it slipped well behind the likes of Honda's Civic, the revamped Ford Escort and Holden's Isuzu-sourced Gemini.
Sparks of brilliance occasionally escaped and here mention must be made of the Sprinter and Japanese-spec Levin coupes that performed with distinction in circuit racing and rallying but just couldn't match the Datsuns and Mitsubishis for power.
| Read next: Toyota AE86 Sprinter vs 86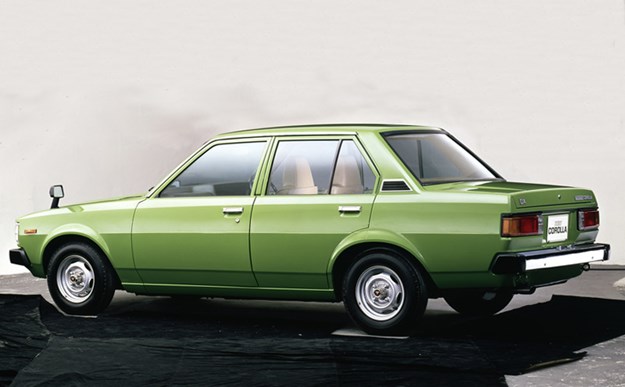 Another useful addition to the 1970s Corolla range was the panel-van which went head-to-head with Holden's Gemini load-carrier and similar models from Mazda and Datsun. The Corolla remained underpowered but delivered just a little more style and wonders could be done with the addition of a mural and some flashy wheels. 
| 2019 Market Review: Toyota Corolla/Corona 1964-94
Moving towards the 1980s the KE70 model added a few extra kilowatts to help the struggling 1.3-litre engine. However, noticeable improvement would need to wait until 1983 when an overhead cam 1.6 litre with 58kW appeared. It would carry over into the front-wheel drive models of 1986.
In common with so many models of its era, the Corolla has been taken for granted by almost everyone. Now that all of those cars that could have been saved back then are gone, people have suddenly become keen to save those that do remain and are paying high prices to do it.
The earliest KE10 and KE20 are in greatest demand and among the most difficult to find. Early Sprinters seem almost impossible to locate but the numbers of 1980s versions are growing. KE55 Hardtops from the late-1970s are becoming collectable and costly too.
A lot of these have been modified, including one seen with a Nissan turbo engine which will have an effect on its value as the years roll by.
Many Corollas were sold new to owners who kept them for years and doted on their cars during that time. Find one of these in the keeping of its second or third owner, with all the service receipts and documents intact, and you have a Corolla worth keeping.
VALUE RANGE COROLLA (1967-72)
FAIR: $2500
GOOD: $7000
EXCELLENT: $13,000
(Note: exceptional cars will demand more)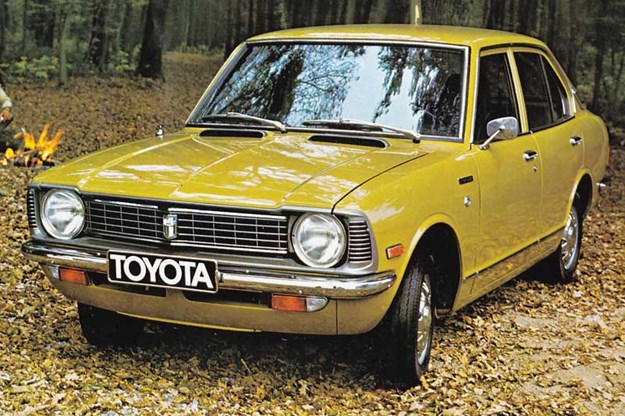 BODY & CHASSIS
Trying to locate replacement panels in decent condition for any older Corolla is tough but not yet impossible. People are still wrecking damaged cars or abandoned projects so decent panels cost $150-400 depending on condition. To avoid the expense of a major body revamp, take some time for a scrupulous pre-purchase check to ensure the car hasn't been in a big crash or suffering serious rust.  Used parts such as lights, door hardware and even a good KE30 grille at $100 pop up regularly but new old stock (NOS) items are now scarce. Decent bumpers needing chrome were seen at $80-150 each but a pair that had been restored and were ready to fit a KE55 model were unsold at $800.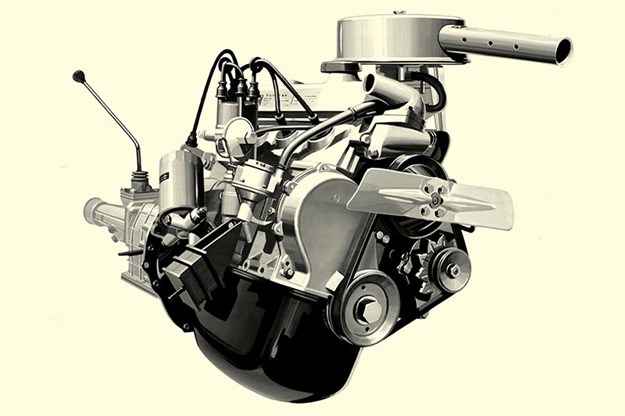 ENGINE & TRANSMISSION
If you find a Corolla with a sound body that is struggling in the underbonnet area, don't be dissuaded.  Local searches turned up basic items from various sources however the US market is the treasure trove for keenly-priced parts. Around A$1200 buys most parts needed to recondition an engine including new pistons, bearings, timing gears and chains, a water-pump and gaskets. Oil smoke from the exhaust and tappet rattles that don't go away signify a tired engine. Fitting a more modern carburettor will make the car easier to tune and save fuel. Manual transmissions are durable and keep running even when worn and noisy. Fixing the original auto transmission on an early car isn't worth the trouble, just have a specialist replace it with a later version.
SUSPENSION & BRAKES
Simple suspension brought the Corolla very basic handling but did make for longevity and easy maintenance. Heavier front springs and uprated shock absorbers are available however going too far could wreck the car's ride. Some when new received bigger wheels and radial rubber which helped improve grip, especially on wet roads where it was appalling, and didn't harm the ride.  Excessive bouncing from the front means new front shocks are due but that's not a big job. You can upgrade the brakes when doing an overhaul but any car with discs and decent pads is as well-braked as it needs to be.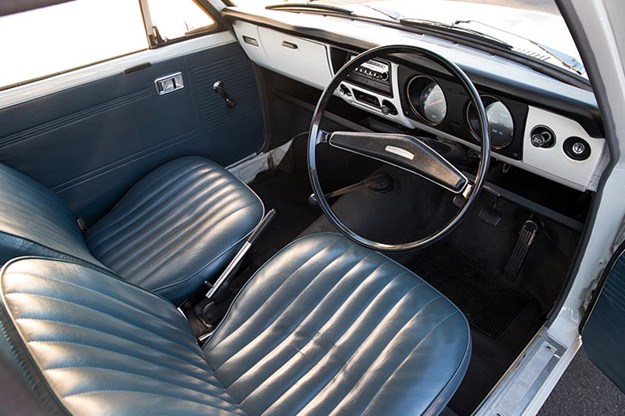 INTERIOR & ELECTRICS
The seats in mid-1970s Corollas – especially CS versions with recliners – were among the best to be found in a cheap model. If the seats are the originals, check frames to ensure they aren't bent or cracked and the recline/tilt mechanism locks. Dash cracks are unavoidable and replacement dash shells seem to be unobtainable in Australia. Kits of body rubbers cost around $1000 and new carpet sets are available.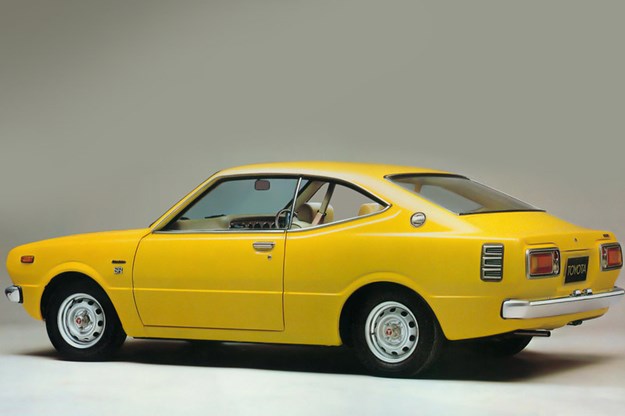 1967-1985 Toyota Corolla specs
NUMBER BUILT: 5 million (approx) 1967-76
BODY: all-steel integrated body/chassis, sedan, wagon, van, two-door coupe
ENGINE: 1074cc, 1166cc, 1290cc & 1584cc overhead valve or overhead camshaft four-cylinder with single carburettor
POWER & TORQUE: 54.5kW @  6000rpm, 101Nm @ 3800rpm (1.3 litre)
PERFORMANCE: 0-100km/h 14.2 seconds, 0-400m 20.7 seconds (1.3 manual)
TRANSMISSION: four or five speed manual, two or three speed automatic
SUSPENSION: Independent with struts, coil springs and anti-roll bar (f)  live axle with semi-elliptic springs & telescopic shock absorbers (r)
BRAKES: drum or disc (f) drum (r) some power assisted
TYRES: 55SR13 radial
Unique Cars magazine Value Guides
Sell your car for free right here
Unique Cars magazine Value Guides
Sell your car for free right here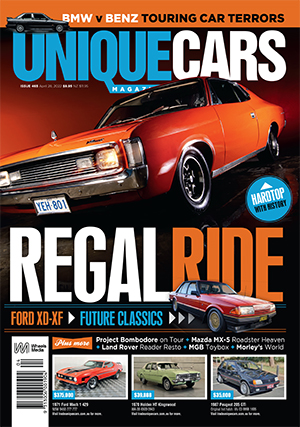 SUBSCRIBE TO UNIQUE CARS MAGAZINE
Get your monthly fix of news, reviews and stories on the greatest cars and minds in the automotive world.
Subscribe