Valiant VF Pacer buyers guide
---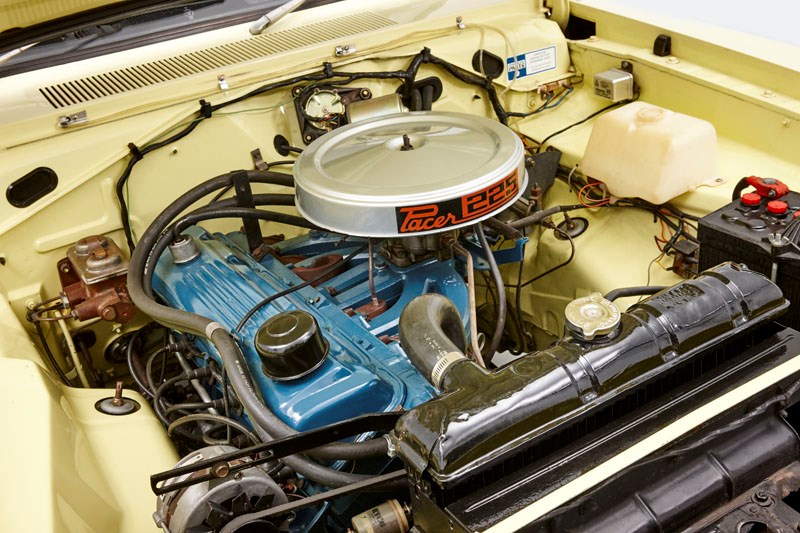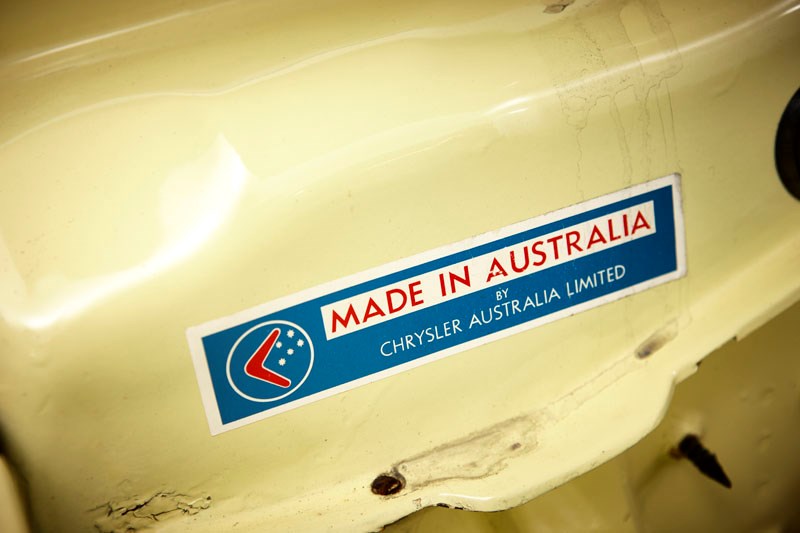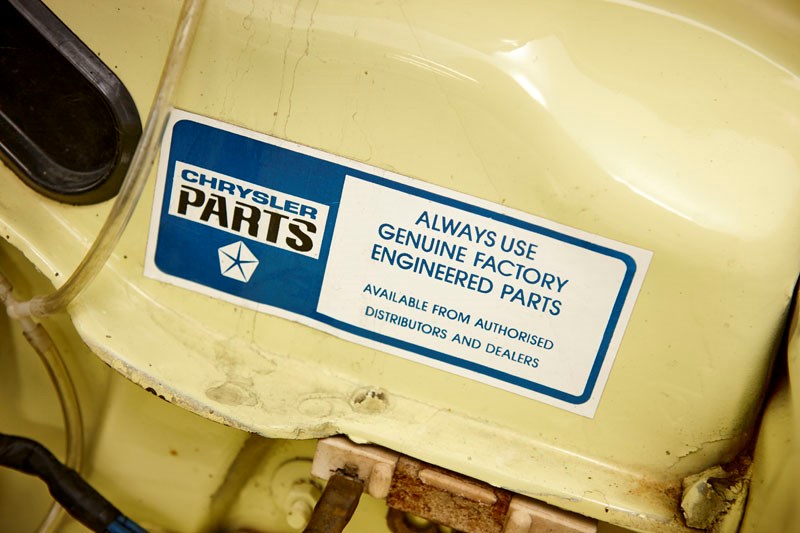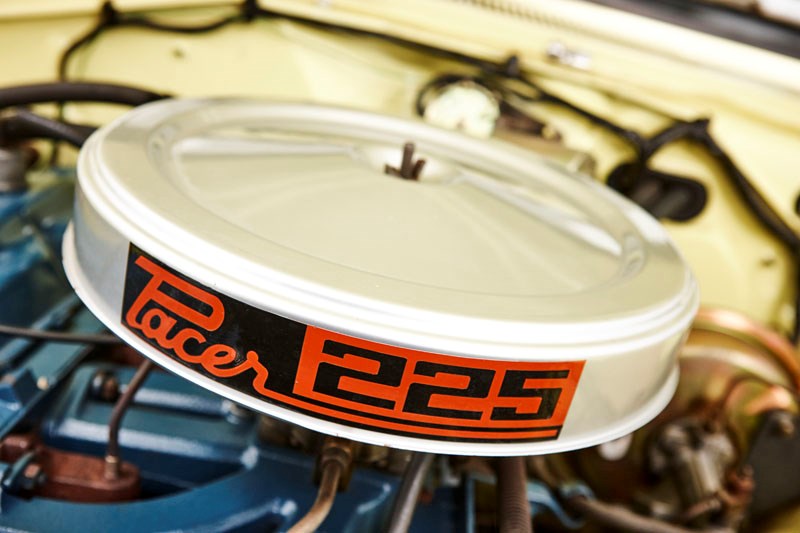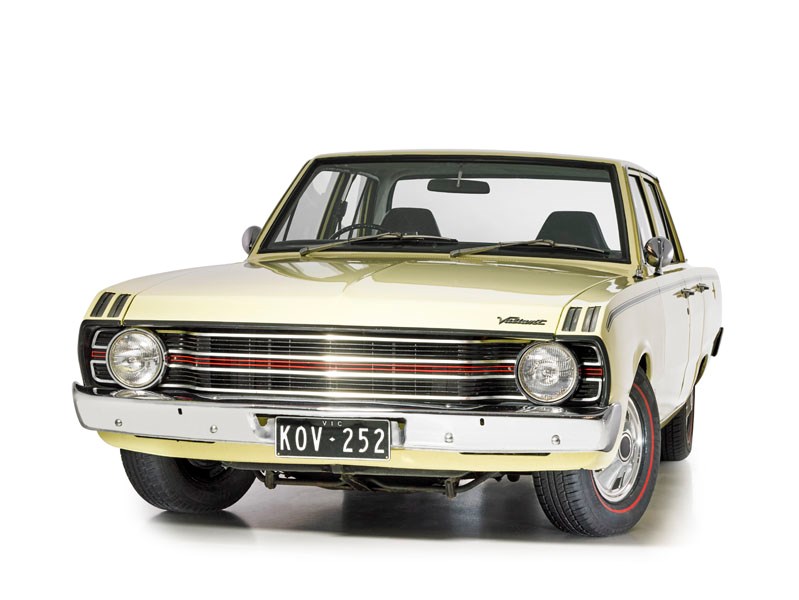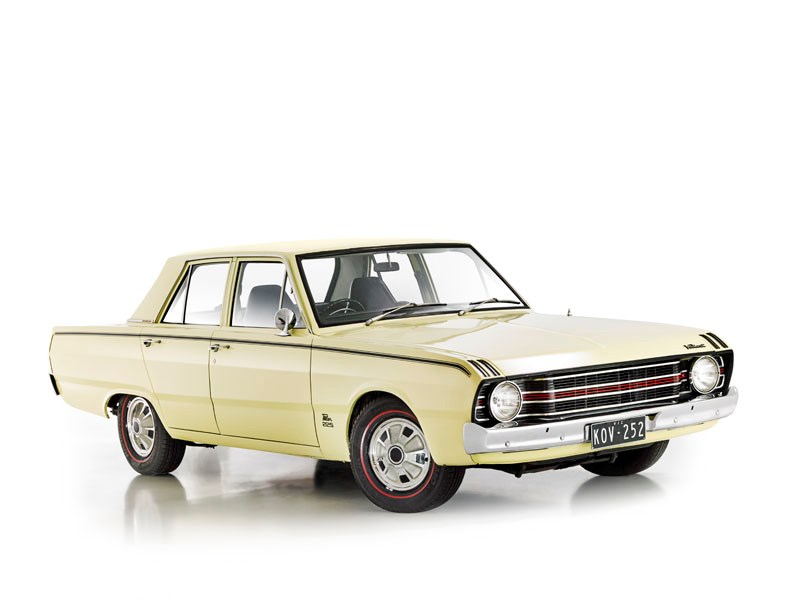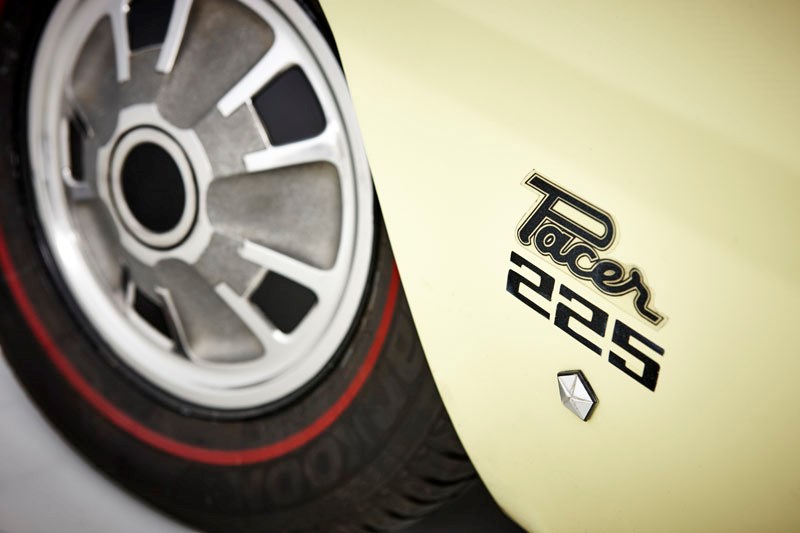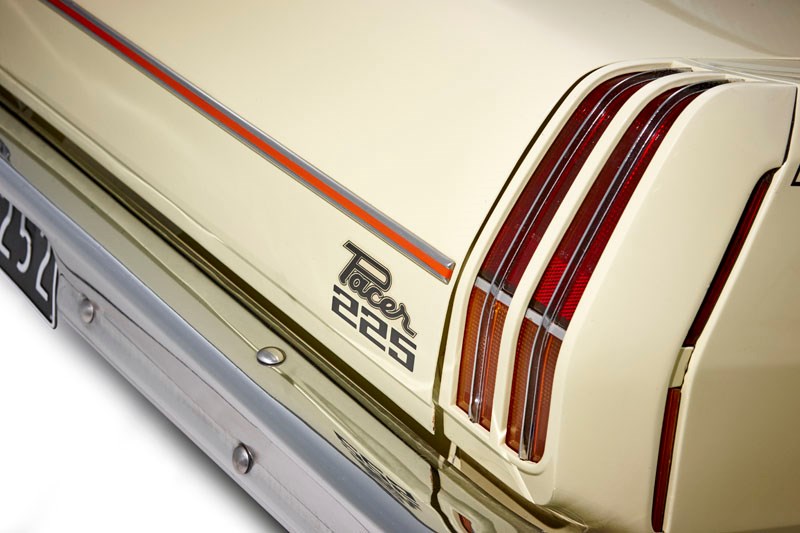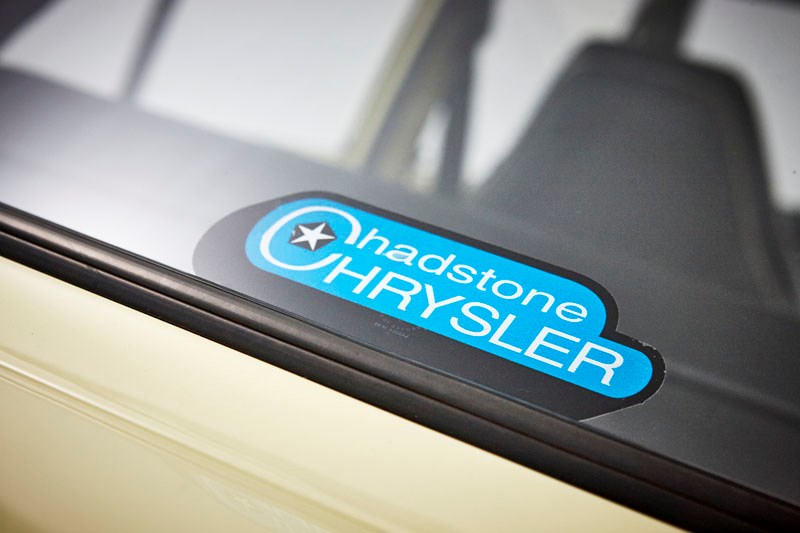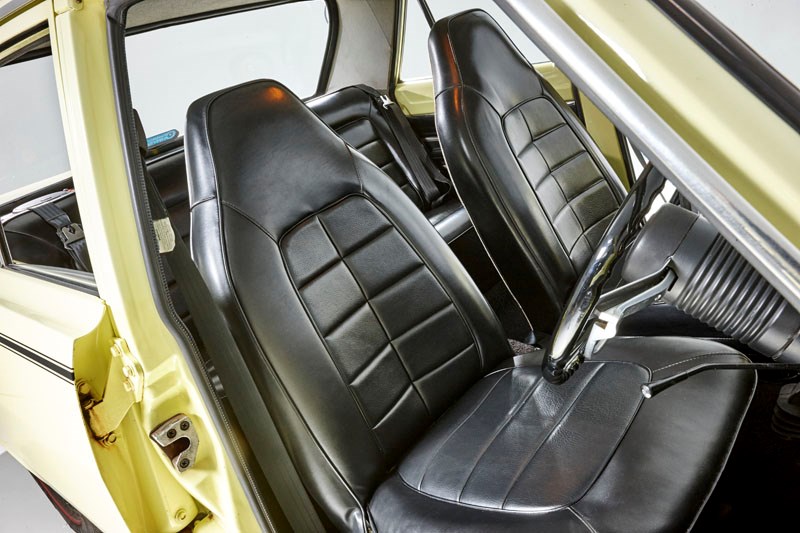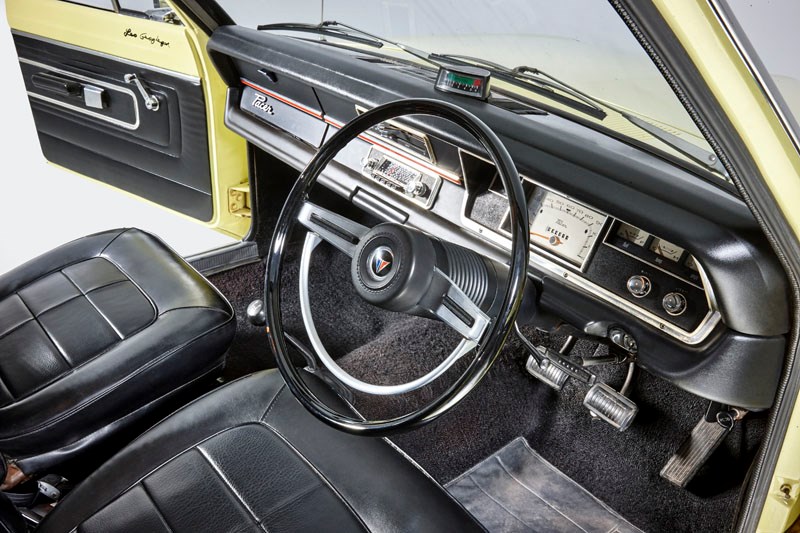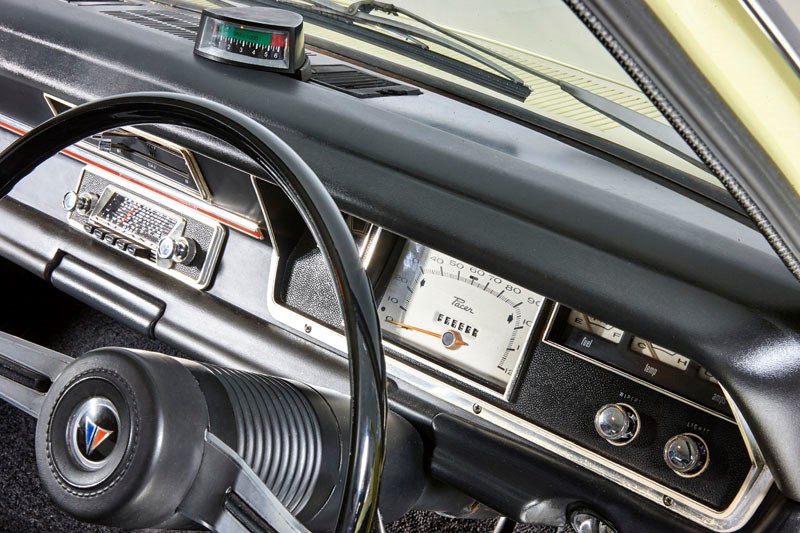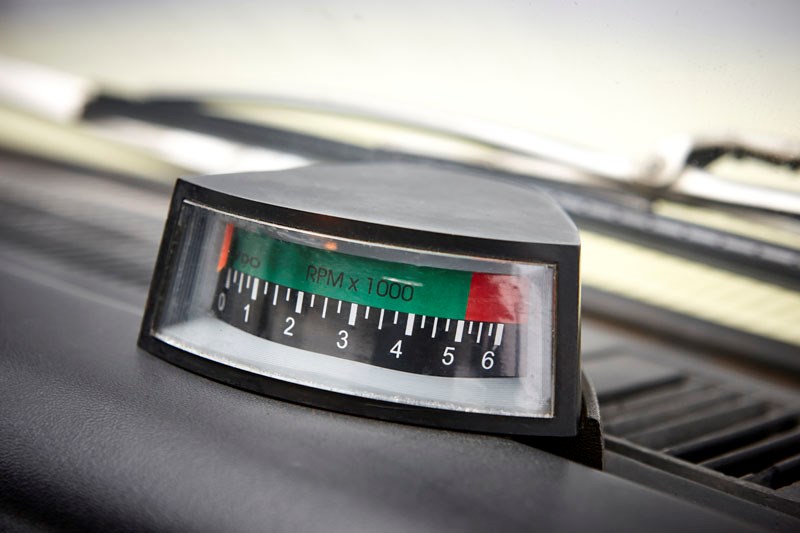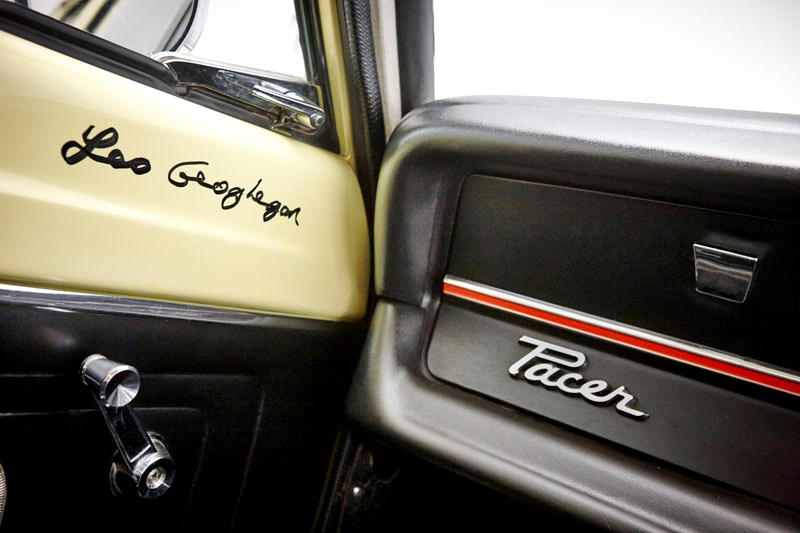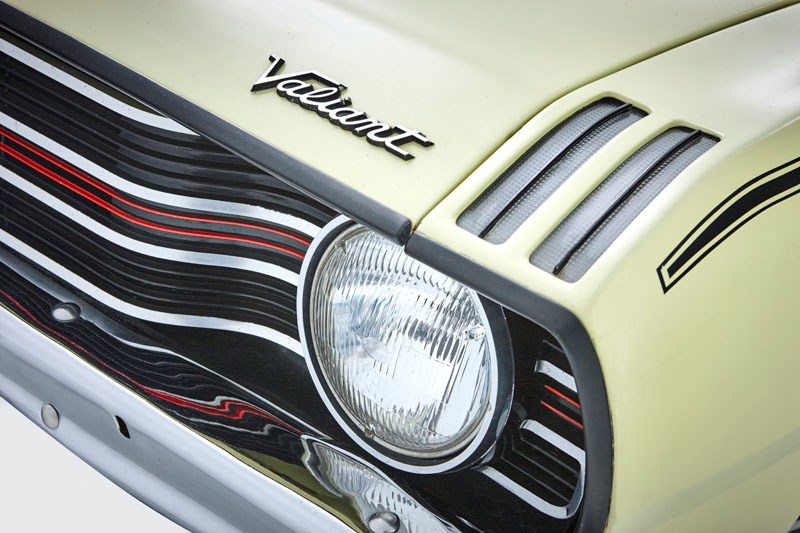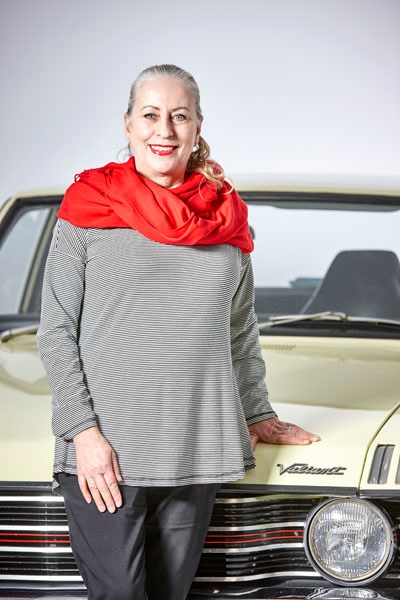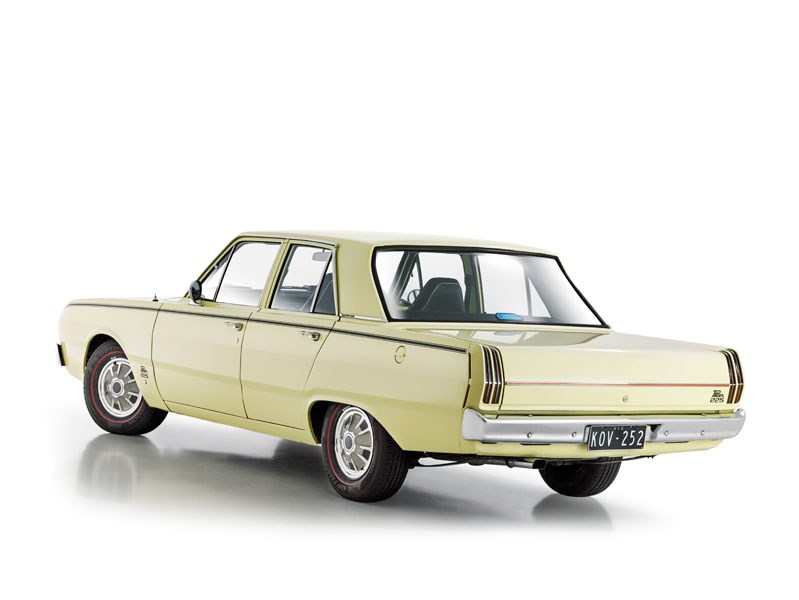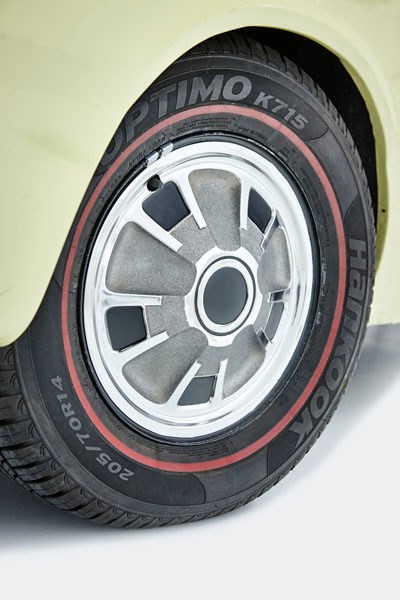 They're getting scarce, but VF Pacers can still be found at something resembling reasonable prices. We meet an owner and Cliff Chambers gives us the low-down on what to look for.
Chrysler Valiant VF Pacer
It seems to be an ongoing theme with Chrysler Australia across the decades that cars were developed on a shoestring budget, sometimes skimmed from some other unsuspecting project. In the case of this car a group of enthusiasts in the company pulled together what would be the start of a legendary series: Pacer.
The VF is often overlooked  thanks to its mere one-year model run: March 1969 to April 1970. Chrysler was doing well at the time of its introduction, but Managing Director David Brown saw the risk of ending up being pigeon-holed as the maker of nice but stodgy cars. So the idea of developing a sporty sedan (don't spend too much!) was given the green light.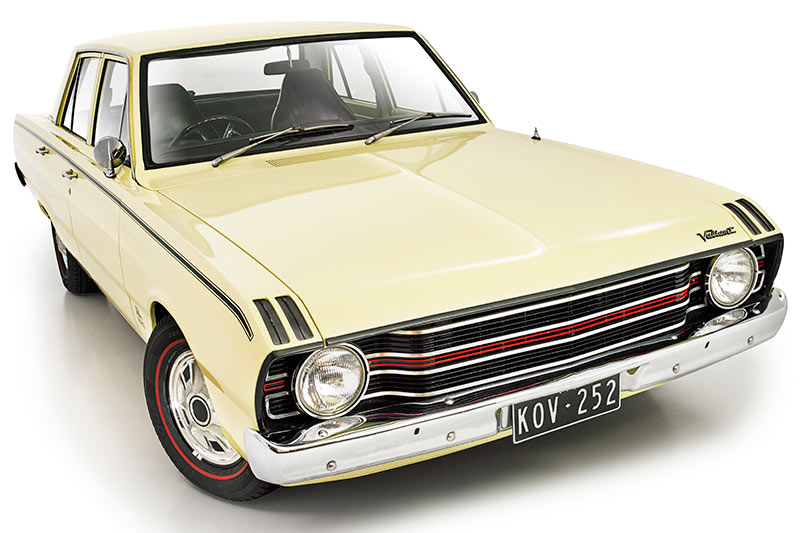 In Great Ideas in Motion (an excellent reference on Chrysler in Australia) project engineer John Ellis says, "We were given instructions to develop a sporty sedan. We did not have the resources to go head-to-head with Ford's Falcon GT of Holden's Monaro GTS so we had to come up with something sporty but different."
Certainly the idea of doing something with the firm's 318 V8 was toyed with, but in the end it was decided to do something that was literally cheap and cheerful that might appeal to a younger market with limited spending power. If in doubt, go for the bang for your buck factor.
To that end, the bulletproof 225ci (3.7lt) slant six was warmed up to deliver 175 horses. That was the result of a slight rise in compression (8.4 to 9.2:1) the addition of a two-barrel Carter carburettor and a dual-exit set of extractors. A three-speed Borg Warner manual was standard, teamed with a few optional diff ratios. You could also up-spec the stock boosted nine-inch drum brakes to 11-inch discs up front for an extra $55 on a $2800 car.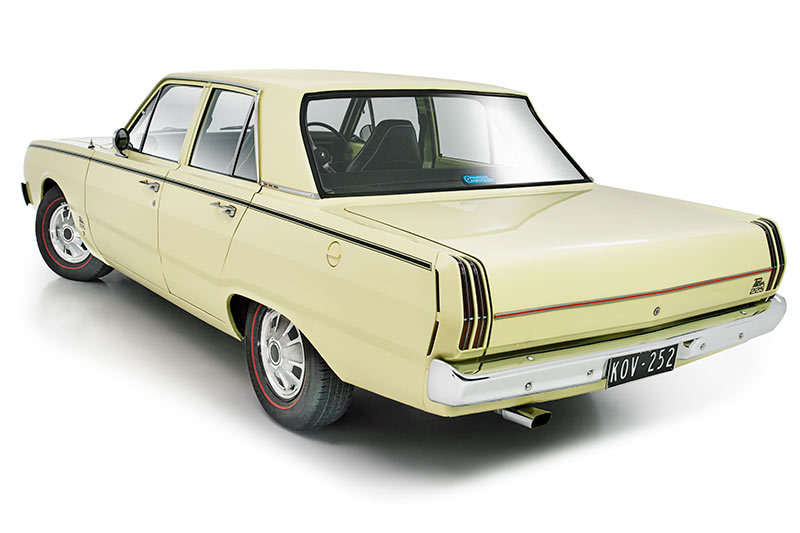 Slightly lowered suspension, beefed-up sway bar and stiffer damper rates completed the handling picture. We're still talking about a car using Chrysler's preferred torsion bar front suspension and live rear with semi-elliptic springs.
Wild red, yellow or blue were the optional colours, while you scored a pretty flash set of stripes and Pacer decals. Inside there was a pair of tombstone bucket seats and a VDO strip tachometer mounted on the top of the dash.
These days a typical media launch for even a relatively minor model from a maker would feature several cars. For the Pacer, back in 1969, there was…drumroll…one. Modern Motor (now Motor mag) opined, "It's designed to appeal specifically to the hot-up boys, opening up an entirely new segment of the market."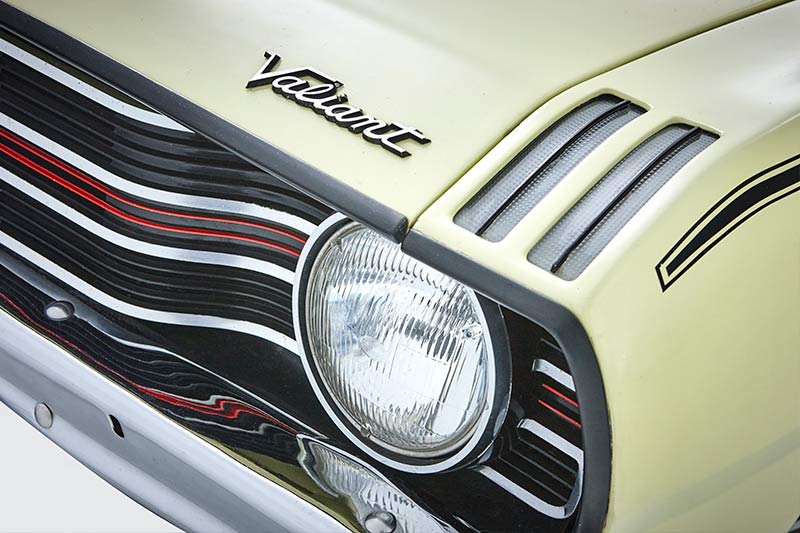 As for its performance, it was quick enough. "The Pacer tours comfortably at 85mph. It is fairly noisy at this speed, what with the wind roar, mechanical noise and a very noticeable growl from the exhaust system."
On the strip, it managed a 17.5 sec standing quarter, while respectable 106mph (170km/h) was it for top speed.
The VF also represented the beginning of the factory's involvement in racing, albeit on a modest scale. It managed to lure Leo Geoghegan in to assist with development and steer the toy on occasion.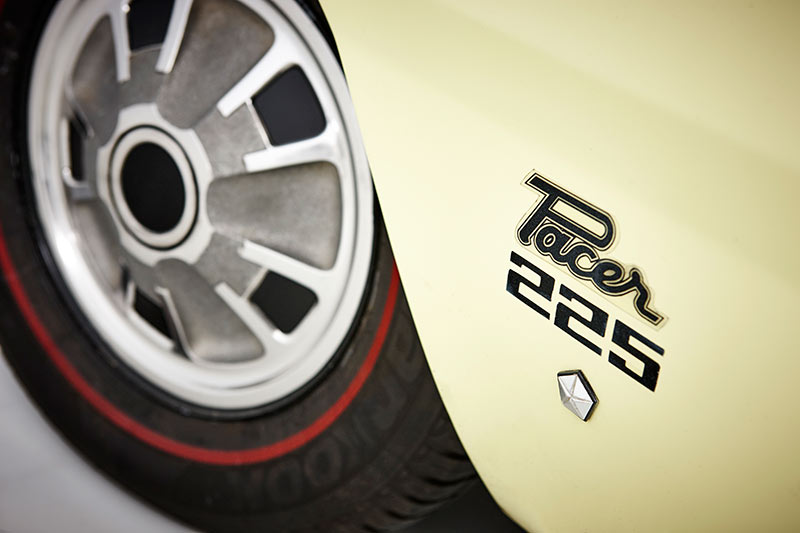 Owner Megan Anderson inherited this car from her father. "I think he might have been a bit of lair," she says. "He used to squeal the tyres occasionally." Megan rates it as a highway car. "We take it to a Mopar rally some years and it loves the long highway runs on a cool morning." You have to say it's not a bad effort: something developed on a shoestring budget around 45 years ago is still giving so much pleasure.
MARKET GUIDE
With 'Muscle Car' mania driving US sales to record highs, the move was on in Australia to bring younger buyers into new car showrooms. Chrysler had no hope of challenging Ford's Falcon GT or the slick new Holden Monaro but it could put together a value-packed 170km/h Valiant.
However, the VF Pacer wasn't a big seller or highly regarded when new. When time came to retain or wreck a worn or damaged Pacer, the jaws of the car-crusher usually won out.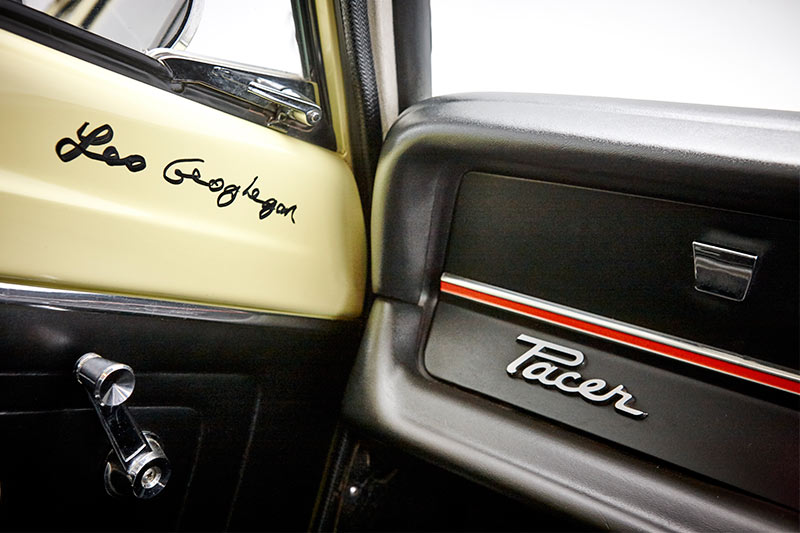 If you do find a Pacer that survived the perils of 1980s apathy it is likely to be fairly authentic.  The 'hot 'em and race 'em' set preferred VGs so good VFs will often come with a lot of original components.
Considering the VF Pacer's scarcity and significance, prices are ridiculously low. Usable cars needing some mechanical work and cosmetics, begin at under $10,000. Fully restored or preserved cars might manage $25-30,000 but are not likely to get anywhere near the $40,000 being sought for smaller. slower GTR Toranas. For present-day fun and possible 10-15 year value growth a VF Pacer makes sense.
CHECKLIST 1969-1970 VF PACER
BODY & CHASSIS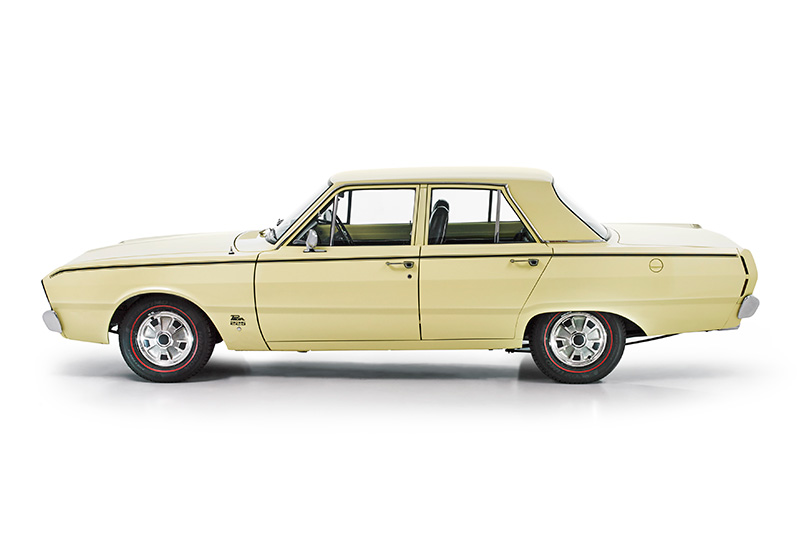 Most Pacers in the market today will have undergone a fairly thorough attempt at rust ridding however it is important to check – on a hoist if available – the firewall and sub-frame attachment points, rear spring hangers and boot floor. Check too for cracks where the steering box attaches to the frame. On the outside look especially for bubbles forming around front and rear windscreens, rotted door bottoms and rear quarter panels. Chromed and polished parts all need to be undamaged because replacing them is costly.
ENGINE & TRANSMISSION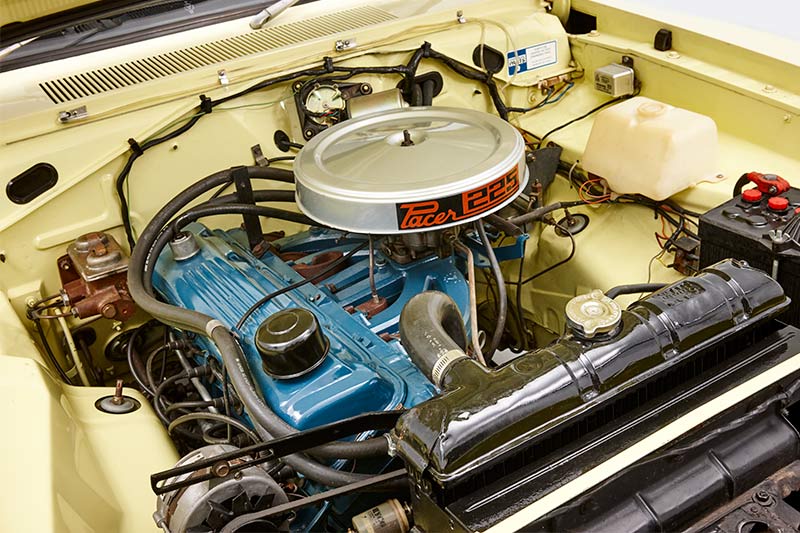 Pacer buyers generally prefer the later, larger and more powerful 4.0-litre Hemi, however the 3.7-litre 'Slant Six' is a reliable engine and capable of being tuned to deliver impressive power. Valve-gear rattles are more of an annoyance than a serious issue but bearing rumble and rattles from the front of the engine mean imminent expense. Extractors make a significant difference to both performance and economy but do make the car noisier than standard. The three-speed gearbox is very basic and tough enough to deal with the standard engine's output plus a bit more. A high first gear – good for 72km/h – isn't kind to the clutch but uprated units are available.
SUSPENSION & BRAKES
All pretty basic here but listen for cracking noises over sharp bumps that signify torsion bar problems. Different grades of bar are available to suit owner requirements and kits of suspension overhaul parts cost around $200. The rear leaf springs flatten with age, leading to a harsh ride and poor handling. New spring sets are available but at around $1000 per pair. If the car you choose doesn't have disc front brakes, conversion is a smart investment in safety. Brake rotors plus pads for cars with discs cost a little over $200 per side.
INTERIOR & ELECTRICS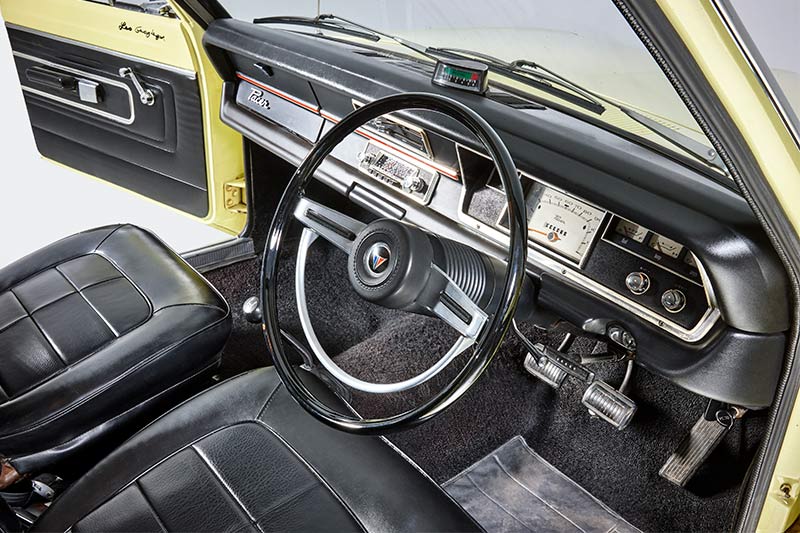 Check that seat frames feel solid and aren't showing signs of cracking. Next ensure the seat runners move freely and that all the windows wind without excessive effort. Electrics in these cars are pretty basic however if you need to replace the wiper motor, starter and alternator that bill will get close to $1000. Carpet sets, reproduction door trims and seat upholstery kits are available; seat trim sets cost around $2000 (plus fitting). Water on the cabin floor could come from a leaking heater core and those cost around $300.
VALUE GUIDE: 
FAIR: $5000
GOOD: $16,000
EXCELLENT: $27,500
SPECIFICATIONS
1969-1970 CHRYSLER VALIANT VF PACER
NUMBER MADE: 4500 (est)
BODY STYLES: steel integrated body/chassis four  door sedan ENGINE: 3687cc in-line six cylinder with overhead valves & single downdraft carburettor
POWER & TORQUE: 131kW @ 4500rpm 310Nm
@ 2700rpm (approx)
PERFORMANCE: 0-96km/h 10.5 seconds, 0-400 metres
17.5 seconds
TRANSMISSION: three-speed manual
SUSPENSION: Independent with torsion bars, control arms, telescopic shock absorbers and anti-roll bar (f) Live axle with semi-elliptic springs and telescopic shock absorbers (r)
BRAKES: drum (disc opt) (f) drum (r) power assisted
TYRES: 6.95 x 14 cross-ply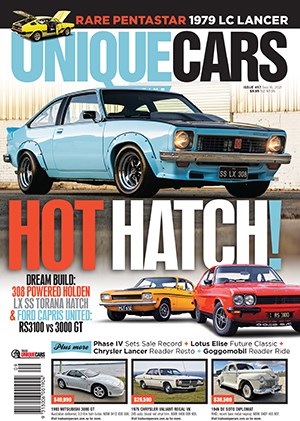 Subscribe to Unique Cars Magazine and save up to 42%
Australia's classic and muscle car bible. With stunning features, advice, market intelligence and hundreds of cars for sale.
Subscribe