1954 - 67 VW Beetle: Buyers Guide
---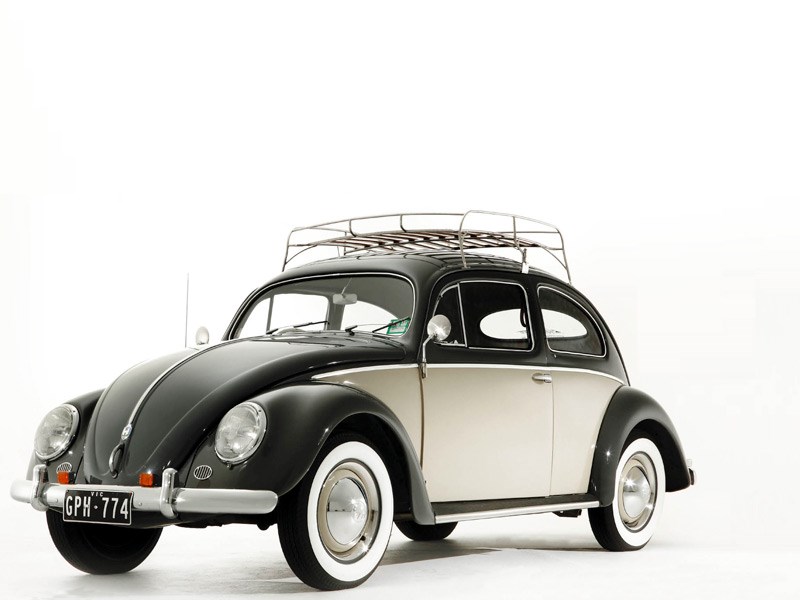 1954 - 67 Beetle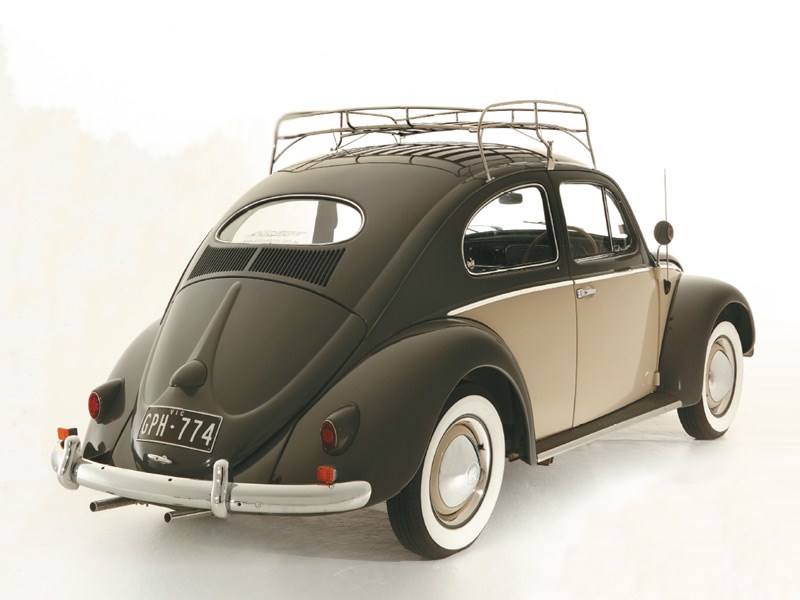 1954 - 67 Beetle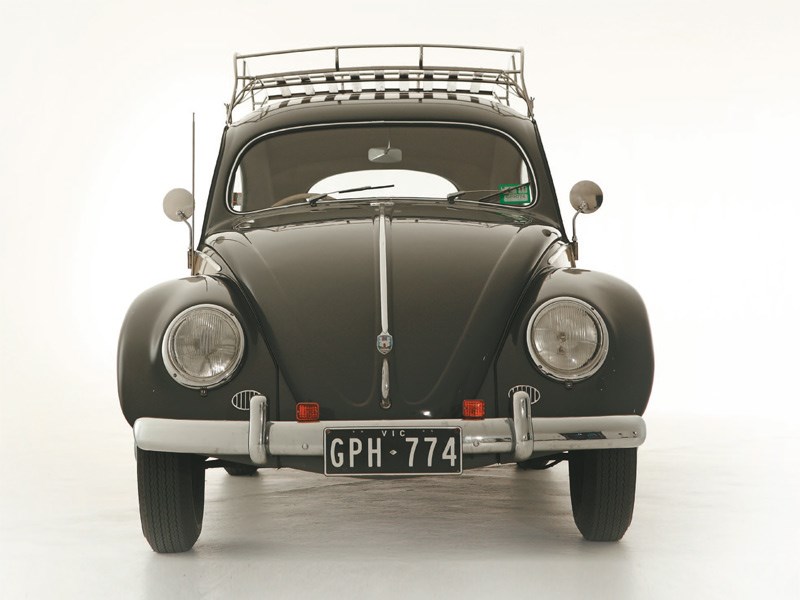 1954 - 67 Beetle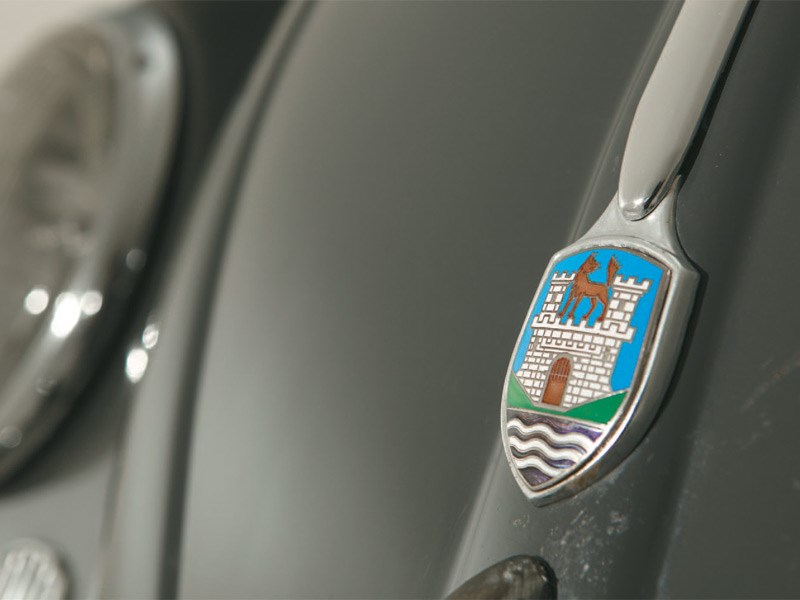 1954 - 67 Beetle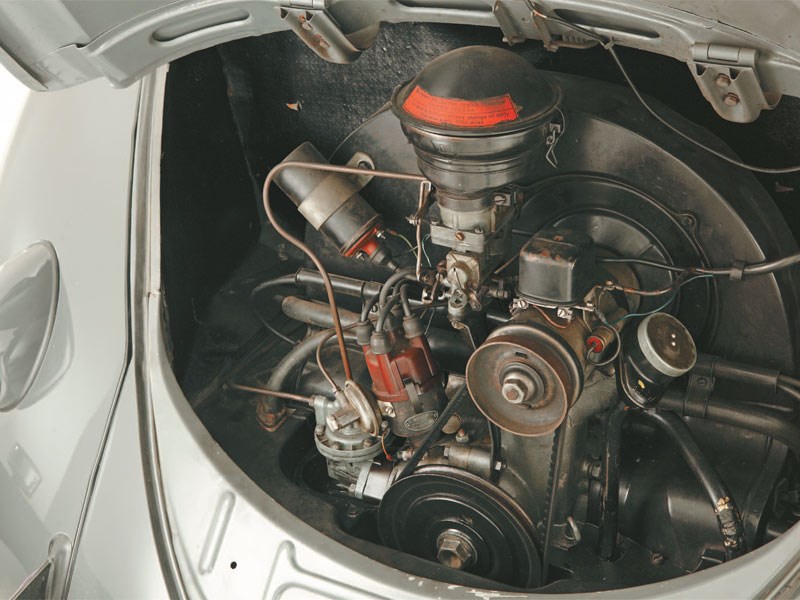 1954 - 67 Beetle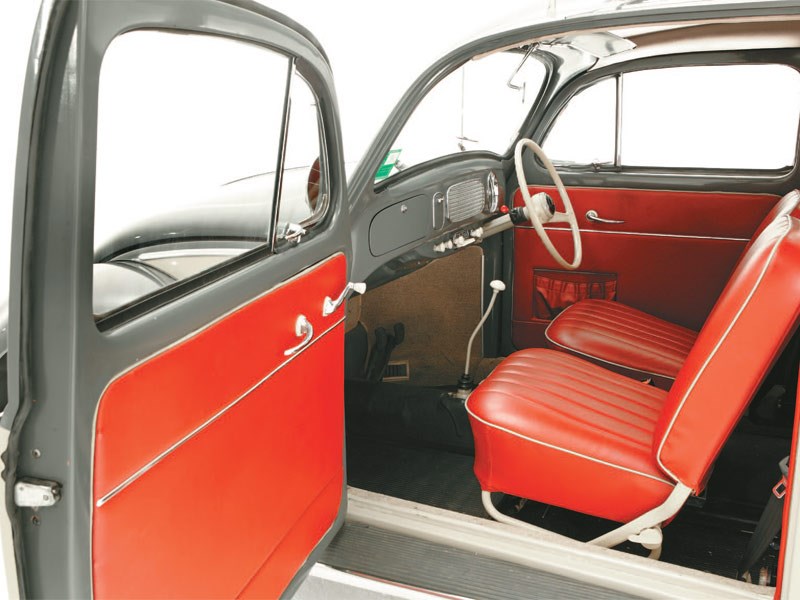 1954 - 67 Beetle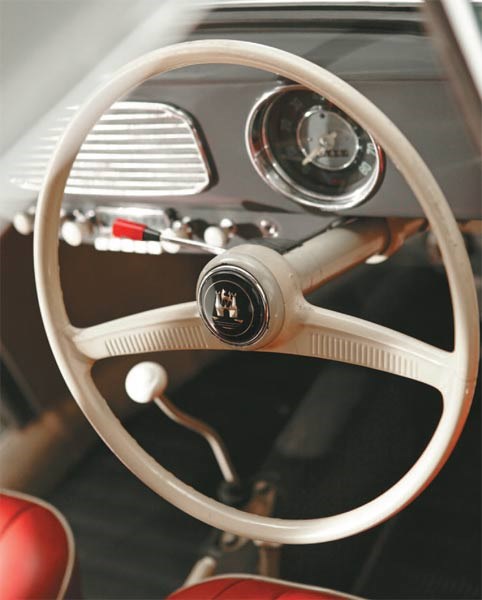 1954 - 67 Beetle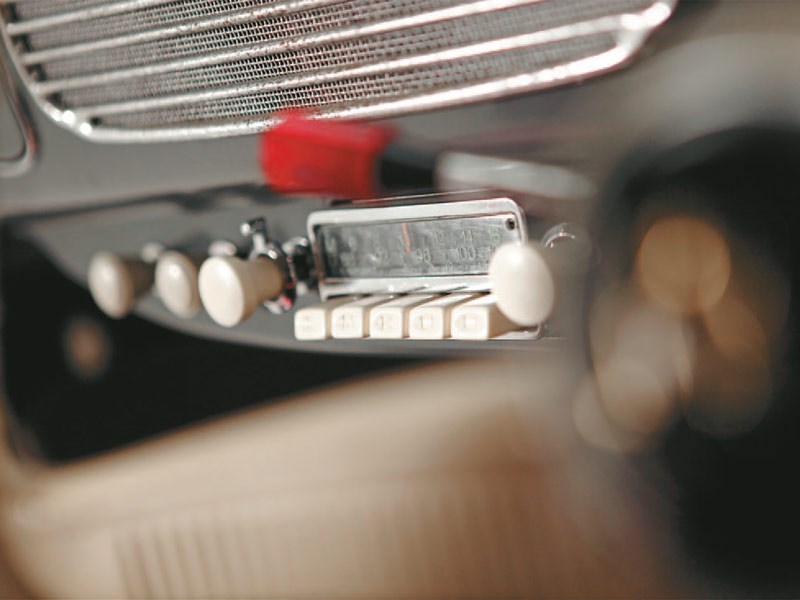 1954 - 67 Beetle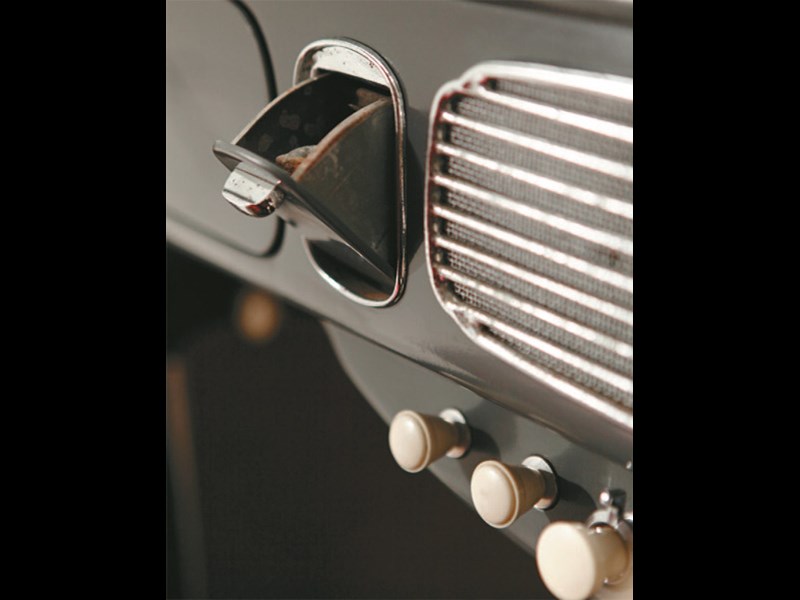 1954 - 67 Beetle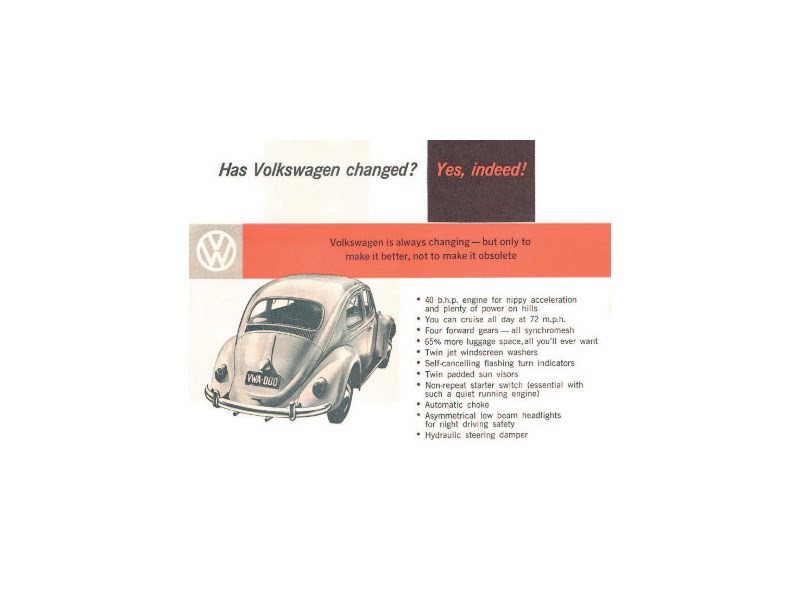 1954 - 67 Beetle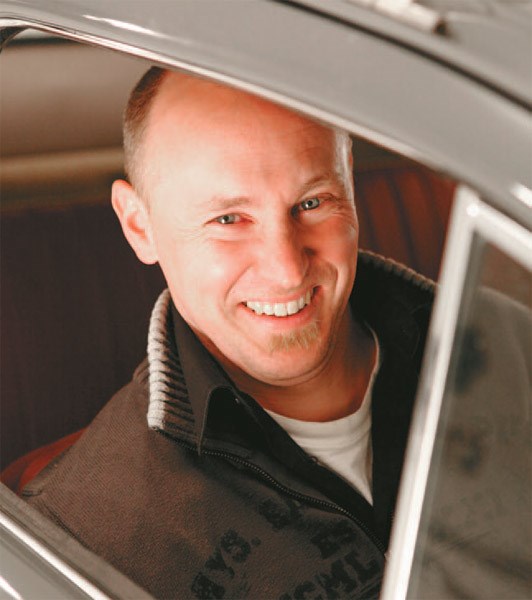 1954 - 67 Beetle
The 'people's car' is an automotive institution, with more than 20 million built. So how do the early, pre-1968 models fare today?
1954 - 67 VW Beetle
Like the cockroach that shares its shape, the most recognisable car ever made is destined to survive almost indefinitely.
More than 20 million 'Beetles' were built during its 57-year lifespan, more than half of them before 1967 when the car's first significant restyle occurred.
With a few notable exceptions, models that challenged the Beetle during those early years have all but disappeared. Anyone sighted a Renault 4, Standard 8 or Fiat 850 recently cut so deeply into Australian VW sales are effectively extinct.
Ever since Adolf Hitler's 'People's Car' became a worldwide institution, successive generations have adopted the Beetle's quirks and ensured its survival.
Very few pre-1953 'split-window' Beetles were exported to Australia. However, once distribution networks, via Regent Motors in Victoria and Lanocks in Sydney, became established, sales boomed. Within two years, VW sales reached 5800 and Regent Motors had founded Volkswagen (Australia) Pty Ltd? to assemble cars from CKD (Completely Knocked Down) kits.
Motor industry legend, the late Doug 'D.I.' Donaldson, was Lanock's sales manager during the 1950s and said that people bought Beetles grudgingly.
"On one hand, they hated them because they were German," Donaldson told me before he retired as managing director of LNC Industries. "They called them 'Krautwagens' and 'Hitler's Revenge' but they also couldn't go past how tough they were and how you could run them all day at 60mph and they just wouldn't break."
The early cars had 30hp (22kW) 1131cc engines but still managed some impressive feats of endurance. In 1953, Eddie Perkins (father of Larry) and (1964 Bathurst 500 winner) George Reynolds averaged 87km/h during a 39-hour cross-country drive from Perth to Melbourne.
The Beetle's reputation for durability was enhanced by multiple victories in the long-distance 'trials' that were popular at the time. In the 1955 Redex event, Volkswagens filled the first three places, followed by wins in the 1956 and 1957 Ampol, and 1958 Mobilgas Trials.
In '58, the Beetle received the first of several minor makeovers. Most obvious among the changes was a new rectangular rear window that significantly improved rear vision when parking.
During 1959, a new factory in Clayton, in south-eastern Melbourne, was completed and began producing Beetles with 'Australianmade' decals on their windows. At the time, Volkswagen was the only Australian car maker painting in baked enamel rather than the less-durable cellulose paint.
In 1960, a 40hp (30kW) 1192cc engine and full synchromesh gearbox were introduced, with flashing indicators replacing the quaint pop-out 'trafficators'.
A 1962 ½ update added double-height 'towel rack' bumpers and new rear light clusters, seatbelt mounting points and a counter-balanced bootlid. Also announced was a 1200 Standard model with painted bumpers and hubcaps, no windscreen washers or fuel gauge, and just one sunvisor. Initial pricing was £849 – £120 less than the 'Deluxe' – but later reduced to £799.
Following a slump during 1961-63, Volkswagen sales rebounded to a record 31,419 for 1964. Among them were 22,293 Beetles and VWA made a profit of almost £1 million.
But by 1966 (with the restyled 1500 Beetle still two years away), Australian Beetle sales were suffering. A more powerful 50hp (40kW) 1285cc engine was introduced. More lily-gilding came in '67 when brighter colours, 'Deluxe' badging and white-wall tyres were added. The Standard 1200 was given chrome and re-named 'Custom'.

ON THE ROAD
One of life's joys is to watch, at close quarters, someone who understands the dynamics of Beetle design hustle one along a tricky, preferably unsealed road. Like a duck on a pond, hand and arm movements are minimal, but down in the footwells, a flurry of activity is keeping the Volksy humming and hopefully pointed in the intended direction.
Driving a swing-axle Beetle quickly – and that is possible – involves plentiful throttle in conjunction with delicate doses of steering and brake input to manage directional changes. 'Reading' the road is a skill worth acquiring because Beetles don't respond benignly to sudden braking or violent use of the very direct steering.
Magazine comparisons between a 1960s Beetle and BMC Mini demonstrated just how great the differences were between these two landmark designs. Certainly the Mini didn't impact VW sales to the same  degree as cheap Japanese models.
Straight-line performance was almost identical and the Mini handled smooth roads with far less drama than the Beetle. However, nothing got near the VW's combination of 15-inch wheels and torsion bars when rough surfaces entered the equation.
The Beetle offered more interior and luggage space with bigger doors and easier access, but it looked decidedly old-fashioned parked alongside the 'groovy' new Mini.
The layout was simple and, in the days when most male car owners did at least some of their own repairs, a Beetle was very cheap to own and maintain. The major problem was inadequate electrics.
The six-volt system struggled to power an increasing quantity of equipment and it was possible to have the lights fade to a feeble glow on wet nights, simply by running the wipers and indicators simultaneously.
One of the cars' greatest attributes and one that drew no electrical power was the heater. Activated via a tap on the floor, it delivered a trickle or full-on blast of engine-heated air that could fry your feet well before it demisted the windows.
Early Beetles were a worry for anyone with personal safety concerns. Seatbelts weren't introduced until 1966, and seatbacks that didn't lock in place could result in rear passengers propelling front occupants into the dashboard, and maybe even through the windscreen, in a crash.
With maximum power developed at a stress-free 3600-4000rpm, the Beetle could literally be driven 'flat out' without undue engine strain. Typical fuel consumption was 27-30mpg (9-10L/100km) but cars that won their categories in 1950s 'Economy Runs' were urged beyond 45mpg.
Most Beetles in the marketplace will have undergone some degree of mechanical improvement or modification. The least costly way of extracting extra performance is to replace a 36-40hp engine with one of the later, larger engines.
Suspension upgrades, often in conjunction with replacement wheels and wider tyres, are intended to improve grip and handling. However, they can also affect ride quality and alter grip levels so that loss of control occurs with less warning and at more lethal speeds.
BUYING
Early Beetles sold in significant numbers and survival rates are high so finding a good quality car still isn't a chore.
Oval-window versions are more desirable and difficult to source than post-1957s. Though scarce, they have generally been held in higher esteem than later models and are more likely to be in good original or restored condition.
However, as Ben McKinnon – owner of our oval-windowed photo car – warns, 'basket cases' typically absorb more in restoration expenses than the $15-20,000 it should cost to buy an excellent, immediately-usable car.
Moving into the 1960s, Beetles are among the most easily found and affordable of classic models.
Choosing between one that has been modified or something in factory-stock condition is largely a personal preference.
Reasonably original or significantly modified Beetles will cost from $6-10,000. Those that have been 'souped up' will likely owe their vendors considerably more than the sale price. They are also unlikely to maintain their value to the same degree as excellent originals.
Beetles are among the easier cars to fix and maintain. Most parts are affordable and even spare panels aren't hard to find.

BUYER'S CHECKLIST
Body & Chassis
Superficial rust is likely to occur ahead of the rear mudguard, the front bootlid lip, battery box and door skins. More serious and expensive to rectify will be damage to the floorpan, around the fuel tank, firewall and the heater channels, which require the body and chassis to be separated before proper repairs can be made. Most chromed parts are available. Make sure all handles – especially early pull-out versions – operate as they should.
Engine & Gearbox
Oil leaks are common and easily cured. Beetle engines can be removed in little more than an hour and full gasket sets cost around $50. Cylinder heads suffer cracks or loose studs and any car that misfires, is overly noisy at idle, or feels sluggish should be compression tested. The heat exchangers which direct warm air to the cabin can rust or fall apart. Rubber engine seals must be maintained to ensure efficient airflow around the engine and spark plug boots must be replaced when perished for the same reason. Make sure the car comes with a spare fan belt as this must be replaced immediately if a failure occurs.
Suspension & Brakes
Neglected maintenance leads to clunks from the front suspension, indirect steering response and wandering under brakes. With the car on a hoist or jack stands, check wheel bearings for play and  kingpins on pre-1966 cars – later ones have ball joints. Sagging suspension can be rejuvenated by replacement of the torsion bars but this is a job for professionals with special equipment. Drum brakes are adequate for a standard Beetle, but cars with enlarged engines are sometimes converted to discs. Ensure the pedal offers consistent resistance.
Interior & Electrics
Not a lot to fault or replace in here. Providing the speedo works, the generator and low-fuel warning lights operate, there isn't much on a Beetle dash that can break. Electrical components in the  engine bay suffer from exposure to engine heat so look for crumbling insulation or recently-taped wires. Don't ignore the generator light should it come on when driving, as its belt also drives the engine fan and overheating will occur. Replica seat fabric in correct patterns is available, as ar
I OWN ONE
Ben McKinnon learned to drive in a Beetle so inviting another into his life wasn't a difficult decision.
The near-perfect 'oval' that Ben discovered only minutes from his home was Australianassembled and had travelled just 80,000 miles.
"It's a 1957 model that I found in 2005 and decided to restore for its 50th birthday," Ben said. "It was a very sound car with minimal rust and the job seemed straightforward – but it was eventually finished in 2009."
Two years later the Beetle, with Ben's family of four aboard and a roof-rack wrecking the aerodynamics, was on a tour of Tasmania. Despite lots of foot-flat motoring, the revitalised Beetle completed  the journey without complaint and demonstrated the benefits of a VW heating system. The car also has a rare 6-volt radio.
"The only real problem with the car came just before leaving for Tassie," Ben recalled. "The clutch started to slip and finding a clutch plate for a 36hp car was hard, but a club member had one. That, and the correct Wolfsburg emblem, were the only parts that seem difficult to find."
Ben operates Antique Tyres and can have any kind of rubber on his Beetle, but he prefers the original cross-plys.
"I tried it on radials but the bump-steer was a lot worse and the ride too harsh so I went back to the older-style tyre," Ben explained.

SPECIFICATIONS
1954-67 Volkswagen Beetle
Number Built: 7.26 million (approx)
Body: all-steel, body-on-frame construction, 2-door sedan
Engine: 1131cc, 1192cc or 1285cc flat-four, OHV, single carburettor
Power: 30kW @ 3900rpm*
Torque: 82Nm @ 2000rpm*
Performance: 0-97km/h – 25.0 seconds, 0-400m – 22.4 seconds*
Gearbox: 4-speed manual
Suspension:  independent with torsion bars, telescopic shock absorbers (f); independent with swing axles, torsion bars, telescopic shock absorbers (r)
Brakes: unassisted drums
Tyres:  5.40 x 15 cross-ply
Price Range: $2000 – 20,000
Contact: Volkswagen clubs in all states
Website: www.clubvw.org.au
*40hp model – Wheels December '60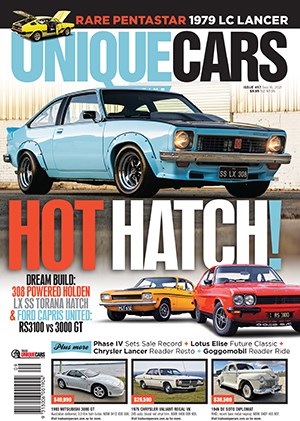 Subscribe to Unique Cars Magazine and save up to 42%
Australia's classic and muscle car bible. With stunning features, advice, market intelligence and hundreds of cars for sale.
Subscribe