'Farm-Find' 1979 VB Commodore - on the road
---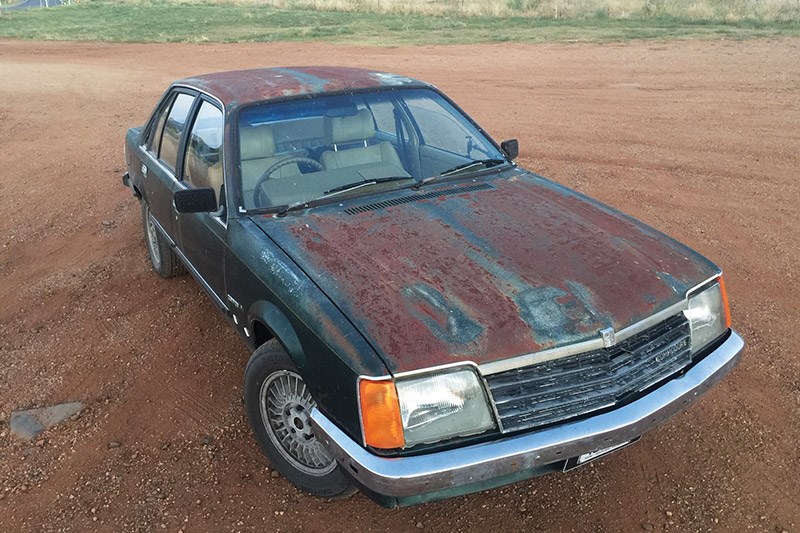 Patina… yes or no? I've come to respect the story chipped and etched and rusted and banged and burned into the paint and panels of cars such as this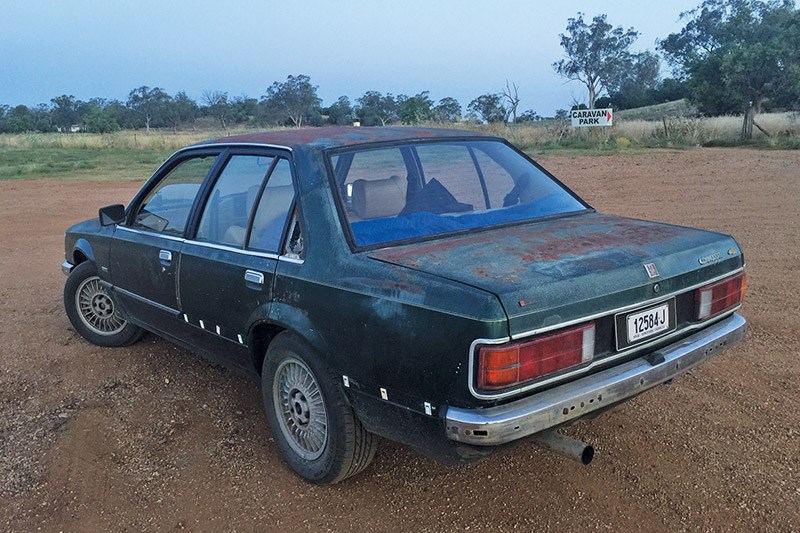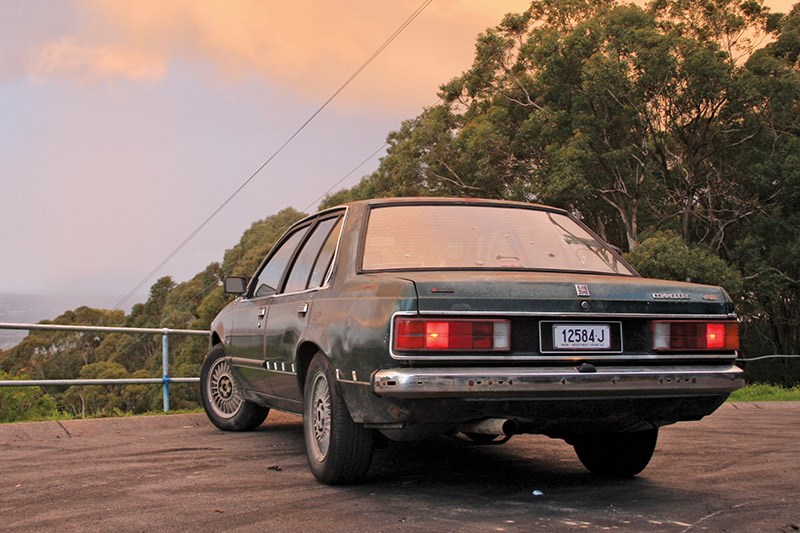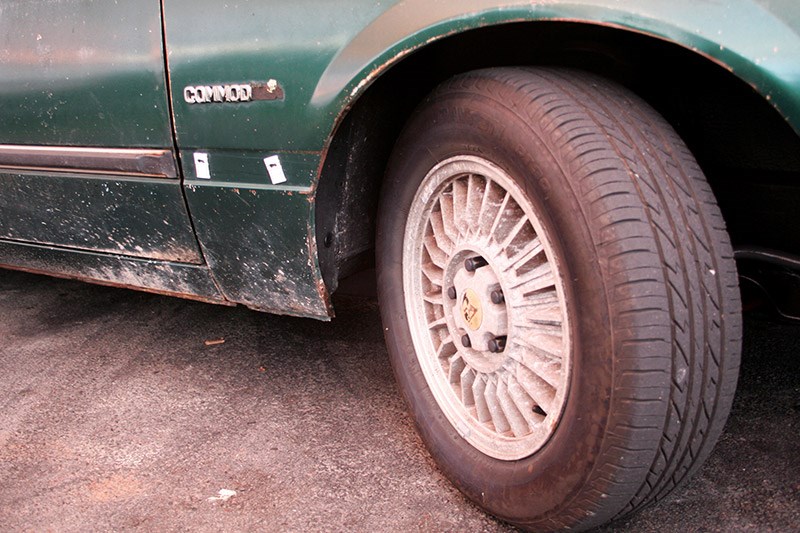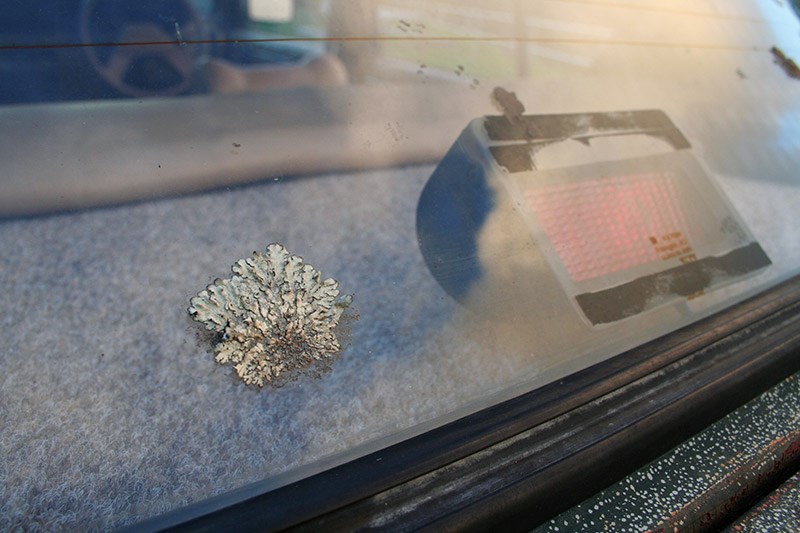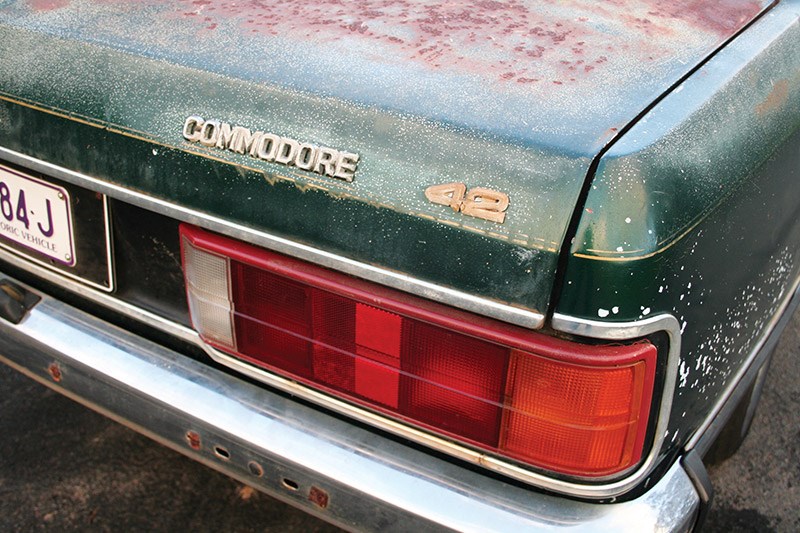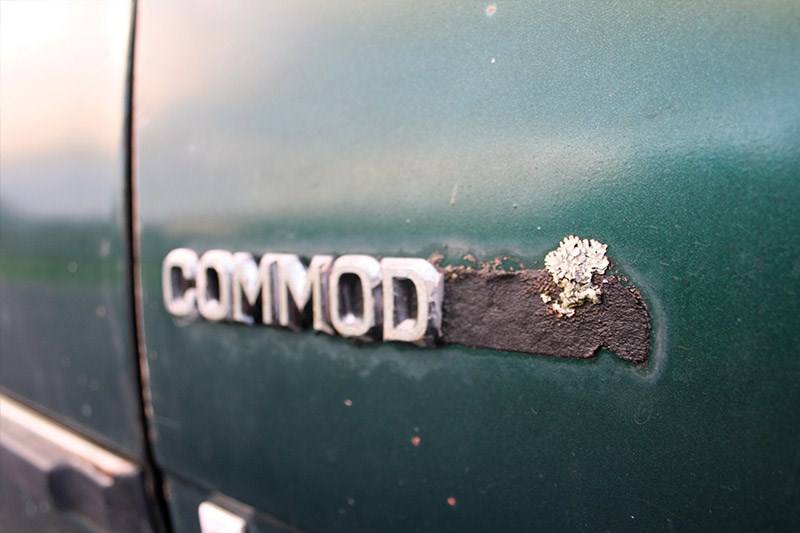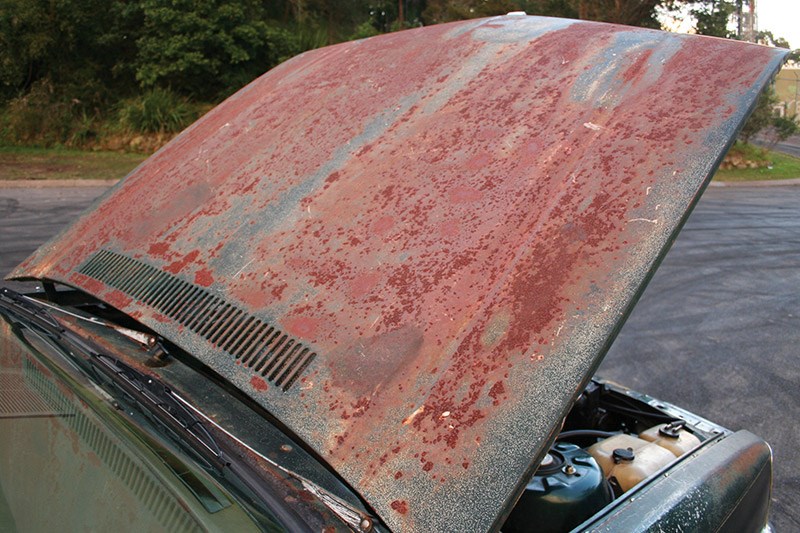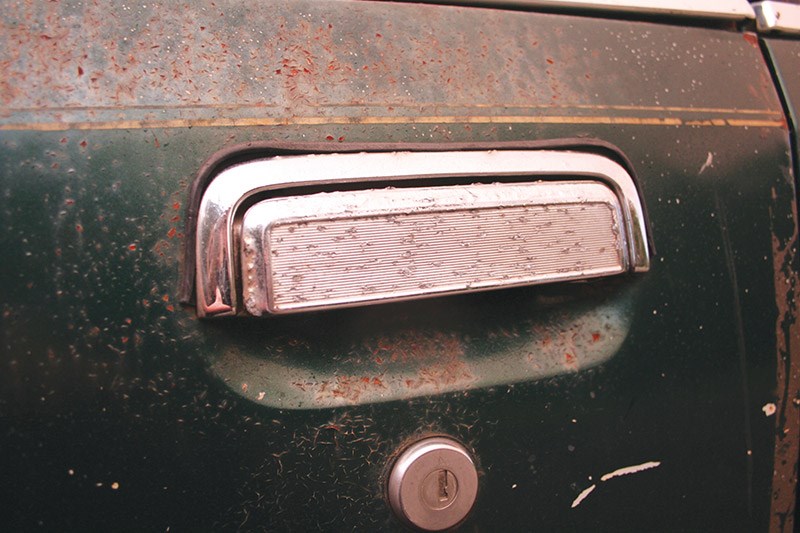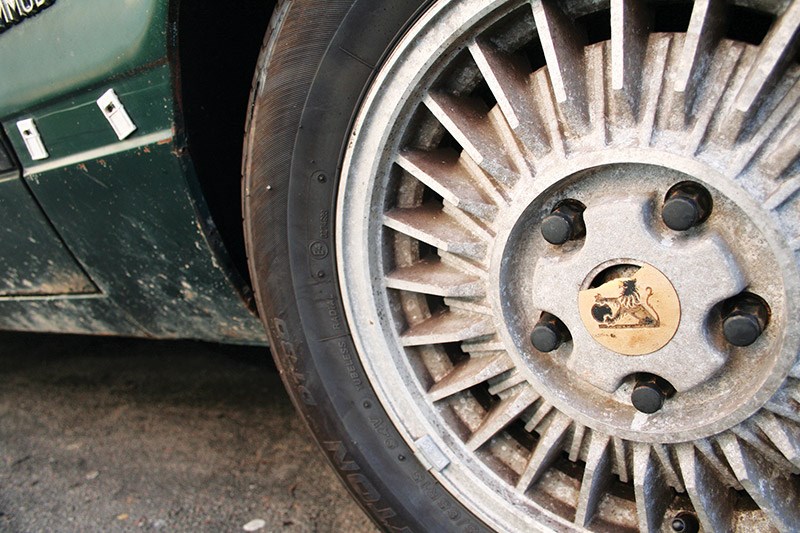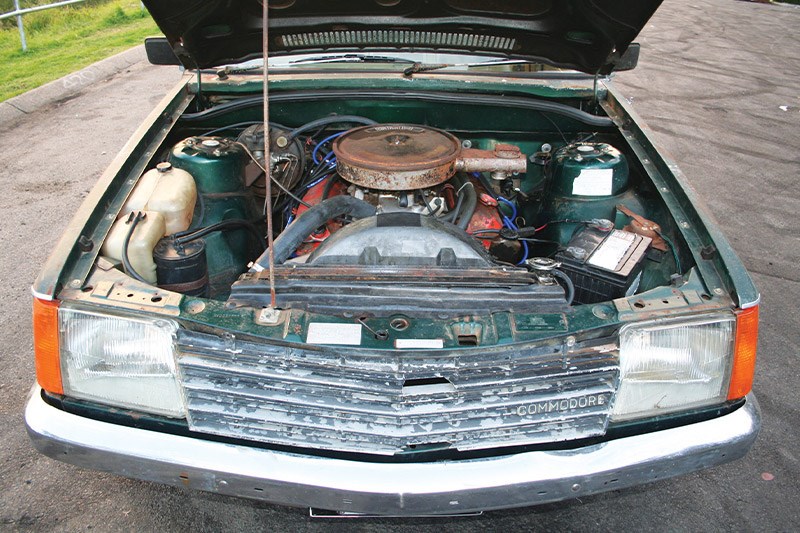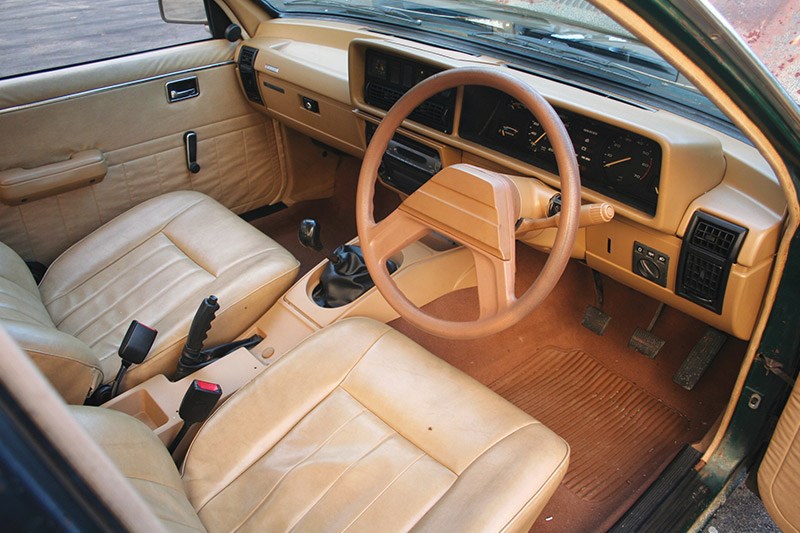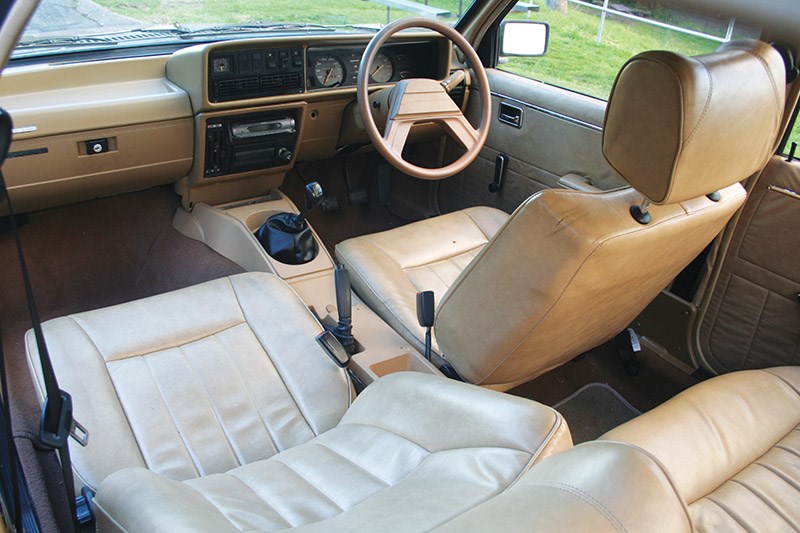 After a grabbed-from-the-grave resurrection, Glenn Torrens now has his farm-find 1979 Holden Commodore V8 on the road
As I write this, one year ago this 1979 VB Commodore V8 sedan had its butt on bricks in a paddock near Armidale in northern NSW where it had sat for 20 years. I was wrestling a rear axle under it so I could winch it onto a trailer.
Then I had a beer (or five!) and a Chinese feed with my mate Paul Cundy, from whom I'd bought the car.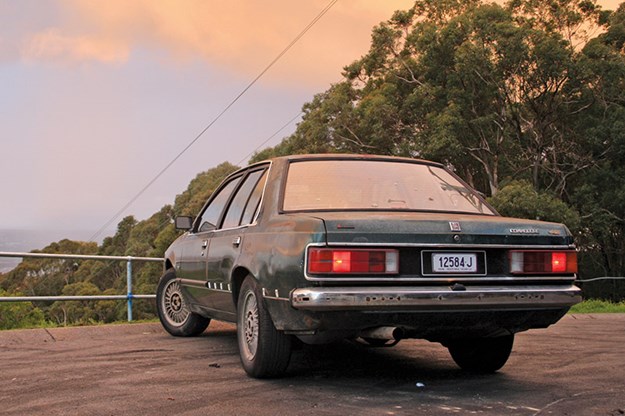 Bought in June 2020 and worked on mostly during the 'covid era', resurrecting this Commodore felt like the slowest, yet also the quickest, restoration of a car I've ever undertaken!
I was also wrestling – as were many of us – with COVID and its black-cloud hold on our lives and its weird warping of time: Last year seems like last week but last week feels like last century and June 2020's long weekend, when I collected this Commodore just days after NSW pubs re-opened from a three-month COVID lockdown, somehow also feels like yesterday.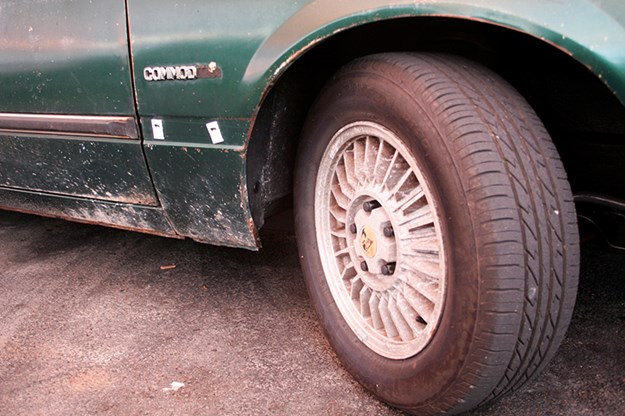 It's not quite finished – I need to attend to a few things such as a factory-spec dual exhaust - but I'm genuinely proud of my resurrection of this car
Time also bends during the normal ups-and-downs of any car restoration: Often, work begins in earnest before progress slows, maybe due to some crap weather, a lack of parts, work/sport/family commitments or the simple need to sleep-in. Later, inspiration grows again when shiny new parts arrive, the weather warms or you wake one day and bound out of bed with wide-eyed enthusiasm.
The time-warp is also due to this Commodore's condition. Retaining the patina of old cars means you can work for weeks and not notice any progress which makes you feel you're getting nowhere.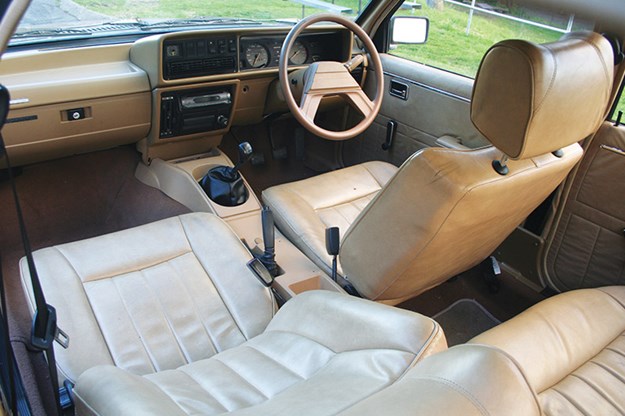 I wanted the interior in good condition for comfy road-tripping. I upgraded the sound deadening, replaced all seals and added fresh carpet under terrific-condition trim
It doesn't look like it, but I've invested more than 100 hours and in excess of $10k on this Commodore's resurrection. After nearly 20 years outdoors with a broken window, there were rust holes through the boot floor, left sill and passenger floors. The repair consisted of transplanting a complete sill, a boot floor, spare tyre well and footwells.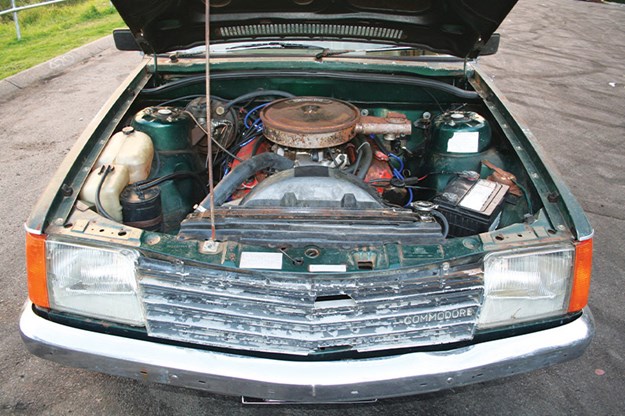 The 4.2-litre V8 engine runs well: good compression; minimal blow-by, no lifter rattle and it doesn't burn or drip much oil. That's amazing for 385,000km and 20 years in a paddock
During its resurrection, the car was almost totally disassembled. Everything except the wiring harness, steering column and pedals, and the driver-side door shells was removed for refurbishment, rebuilding, re-rubbering or replacement. This included usually left-in-place components such as the door glass and winders, check straps, latches and locks, the fuel and brake lines, and the floor-pan sound-proofing.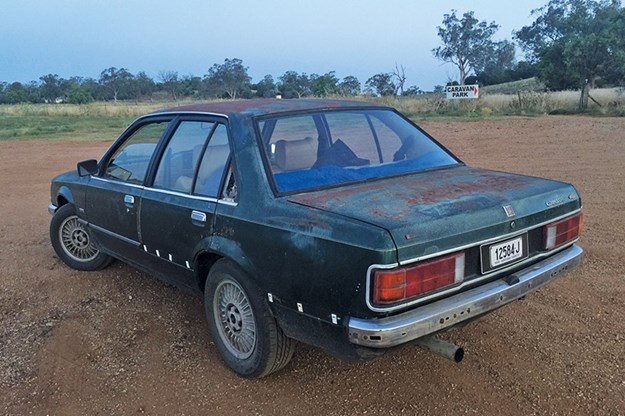 The biggest task on my Commodore was fixing rust: I replaced the left sill, most of the left floors, the boot floor and spare tyre well and the driver's side lower rear quarter-panel
Because they were missing or too damaged to be reused, a stack more components – such as the headlights, tail lights, front bumper and two door handles – were replaced. I scrounged hard for the parts: wrecker yards, fellow enthusiasts, eBay and at swap meets. That wobbly front bumper came from my brown 1979 Commodore wagon four years ago; I'm quite happy I didn't throw it away!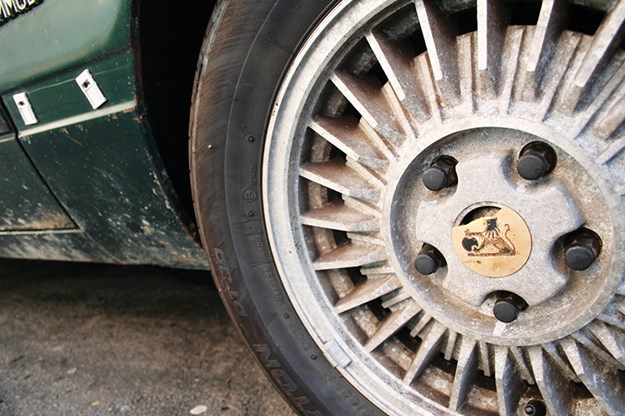 Being a VB Commodore 107 option-pack 'sport', this car left the factory with top-line SL/E spec alloy wheels but wore steelies most of its life. These correct-but-tatty alloys are perfect!
Four decades of sun had not been kind to this car's original green interior. I found a decent Buckskin-coloured headlining and door cards in a Commodore at my local wreckers (motivating the change of the interior hue from green to tan); the vinyl seats came from Unique Cars magazine colleague Dave Morley's VC Commodore (when it was rebuilt and stripped-out as a track car) and the luxo cut-pile carpet is brand new.
I found a good crack-free dash and instrument binnacle locally and repainted them. The twist-free steering wheel came from Melbourne and the VB-only centre-pad from Perth 
Delivered new in NSW's rural Gunnedah in 1979, the car's odometer showed 385+000km. Despite that high mileage, Paul assured me "it drove like a champion," when the almost worthless, hoary old green Commodore arrived at the front door of his Armidale crash repair and restoration business in 2001.
"I think I bought it for a case of beer!" laughs Paul now. "It was a bit of a roughie, a real country car; it had a bull-bar and taller springs under it. If I remember right, even the local wreckers didn't want it, so they sent the owner around to me to see if I wanted it.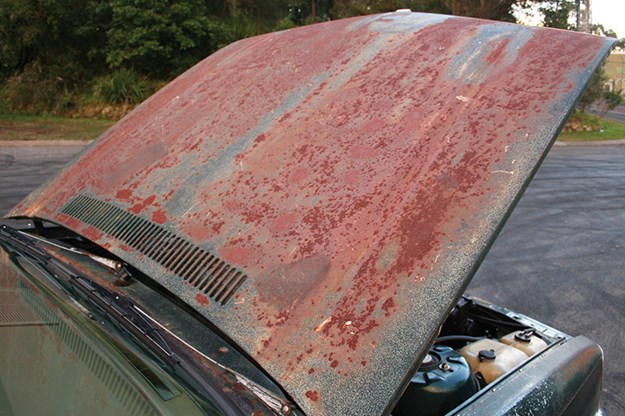 "But mechanically it was mint – and that's what made me save it. I thought the engine could be a good spare; to be used for something else." After recommissioning with fresh fluids and lubes, a new water pump, starter and alternator, the engine and gearbox have turned out beaut, exactly as Paul assured.
I rebuilt the four-wheel disc brakes with new rubber lines and pads, machined discs and known-good calipers so they work with silky effectiveness. With four new tyres on its correct factory-spec SL/E-type alloy wheels, suspension rebuilt with original-spec coil springs, a reconditioned steering rack (the receipt from 22 years but just 5000km ago was in the glovebox!), a wheel alignment, new engine mounts, new windscreen, fresh window felts, etc, the car drives as-new with not a squeak, leak, clunk, wobble, whine, wander nor rattle from anywhere.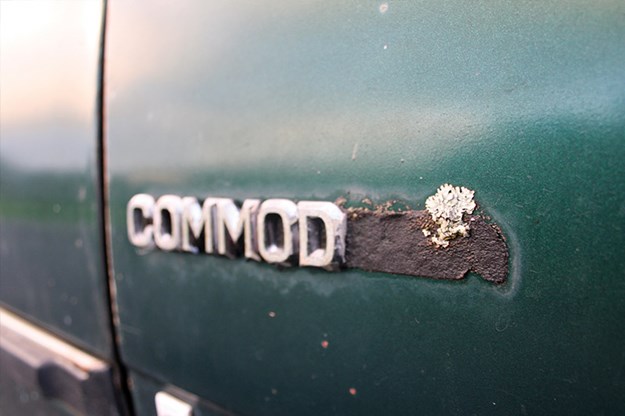 I've owned a few V8 Holdens over the years, but this is my first V8 manual. I can't brag about how quick this car is – with respect to its high kays, its rev-to-redline days are behind it – but the way this willing little V8 delivers its ooger-doogers is terrific. It feels light and lively. Driving it, I usually dive straight to fourth gear from first at about 30km/h, to savour the swell and surf the wave of torque this willing – but just 96kW - 4.2-litre V8 splashes out.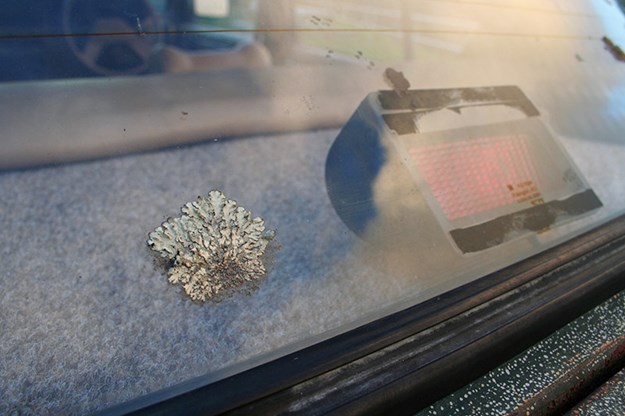 In fact, I can hardly stay out of it: I used almost half my annual allocation of drive days (30 of my 60 days available with NSW's excellent club rego scheme) in less than two months. Yes, I was driving it every second day. I'm enjoying it so much! It makes me grin and puts me in a good mood.Part of the fun is other peoples' reactions to it.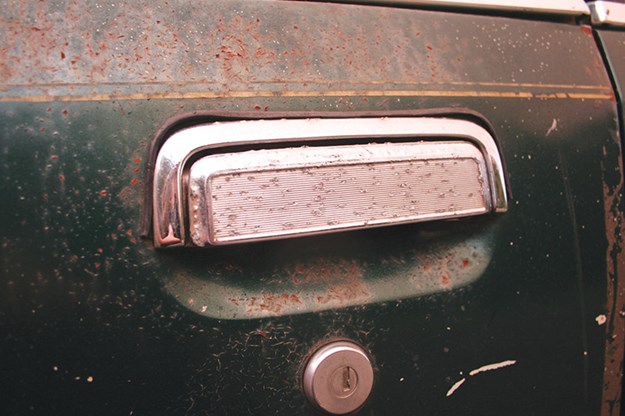 On its second-ever trek from my garage – to collect its number plates after its pre-rego safety and car club inspections -–I had a bushy-bearded bloke in a cool old Toyota Land Cruiser toot his horn and give me an enthusiastic wave at traffic lights. Similar situations – thumbs-ups and 'where-did-you-get-that' comments from strangers in petrol stations; people staring and smiling – have happened several times since, crowned by a young bloke leaning out of the window of a P-plated old Daihatsu:
"THAT'S SICK, MAN! DON'T PAINT THAT!" he happily yelled across a shopping centre car park.
"No, I won't!" I assured. "I've just put it back on the road… it's staying this way!"
"BLOODY AWESOME!"
| Watch the video: GT's Commodore inches closer to the road
| Watch next: GT's Commodore fires up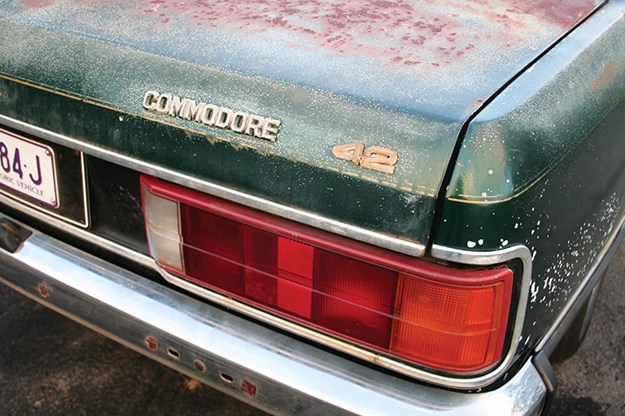 From Unique Cars 455, July 2021
Unique Cars magazine Value Guides
Sell your car for free right here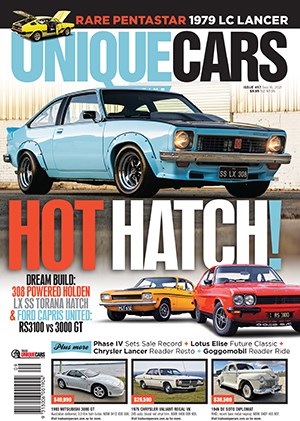 Subscribe to Unique Cars Magazine and save up to 42%
Australia's classic and muscle car bible. With stunning features, advice, market intelligence and hundreds of cars for sale.
Subscribe