Chevrolet C10 Pickup: Our shed
---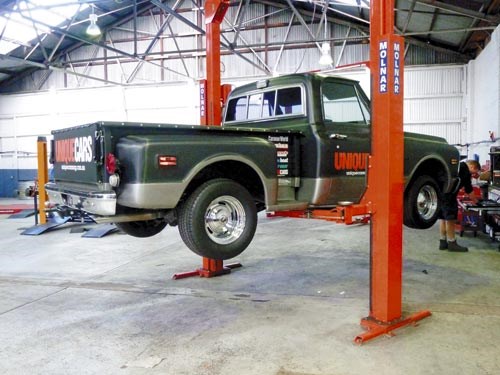 Chevrolet C10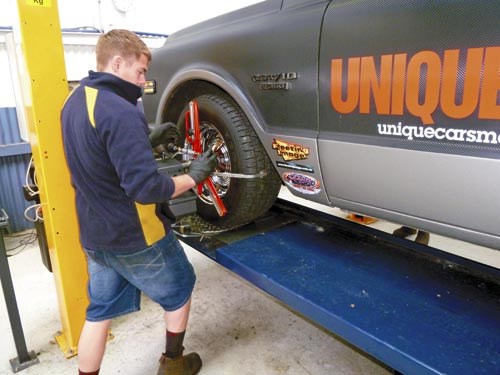 Chevrolet C10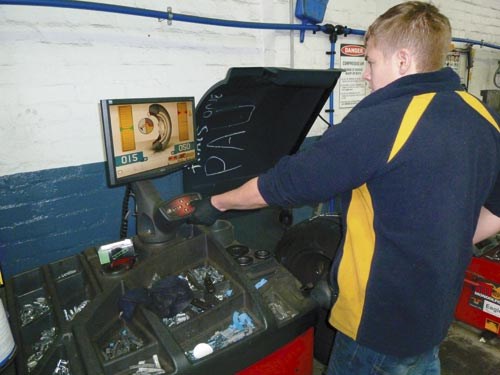 Chevrolet C10

Chevrolet C10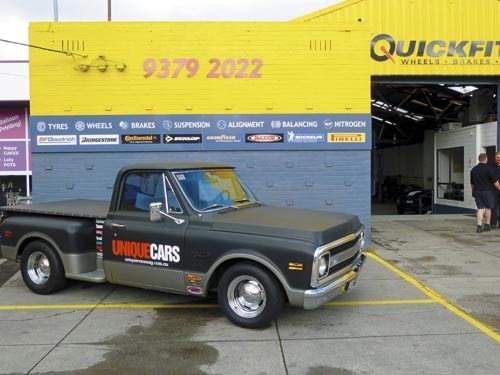 Chevrolet C10

Our classic C10 pickup is all the better for receiving a little TLC in the steering department...
Chevrolet C10
The stylish Chev C10 pickup has been performing a bunch of tasks for Unique Cars for almost three years now.
Like most of the interesting vehicles that come our way it was bought by Uncle Phil on one of his trips to the USA. Phil spends so much time stateside that we wouldn't be too surprised if he did a 'Rupert Murdoch' and takes out US citizenship one of these days.
When everything checked out right at the inspection in San Diego Phil did a deal and grabbed the keys. The 400-odd mile drive back to Phil's mate's place in Northern California proved that he sure can pick a good 'un. It was a pleasure to drive and didn't miss a beat.
It was no surprise then that its arrival at UC HQ brought a lot of smiles to the faces of the in-house American-iron fans.
The C10 serves as a pretty classy general runabout for the Unique Cars team and when there's a load of gear or even some dirt bikes to be moved to an event it takes the task of pulling a loaded tandem-trailer in its stride.
Apart from regular servicing the C10 hasn't required any real maintenance in its time here. A few upgrades have been carried out to make it a better fit in today's traffic conditions including the addition of a disc-brake set-up up front and uprated shocks all round.
It was when Uncle Phil was back behind the C10's wheel recently that he reckoned the steering needed checking.
As Phil explained: "It has always been a lovely thing to drive but lately you could feel that the front end was out a bit and it was time to take it to an expert to give it a once over.
"So we took it to Steve Hogan at Jax Tyres in Essendon to get his blokes to check it out. He reckons someone must have whacked a gutter with it, because the toe-in was 6.5mm out on one side. We also got all the wheels balanced while they were at it. And she was due for a service, so we got that done as well."
Uncle Phil gave the finished job the thumbs up when he arrived back at the office "Now the old girl is steering like a dream again and she's all set for a busy summer schedule.
"Thanks Steve for a first class result," said Phil.
To label the Unique Cars C10 as just a workhorse and trailer dragger is to undersell it. An American pickup with a healthy V8 under the bonnet and a few customising touches is in a classic category of its own these days. Whether you're dropping the kids off at school, moving a load of furniture, visiting a hot rod show or towing your salt-lake racer to Lake Gairdner, a pickup like the Unique cars Chevy C10 covers all the bases.
Cruising along, mellowing out to the engine's rumbling beat, life can feel pretty damn good in a classic pickup.
 
*****

Search used:
>> Search Chevrolet cars for sale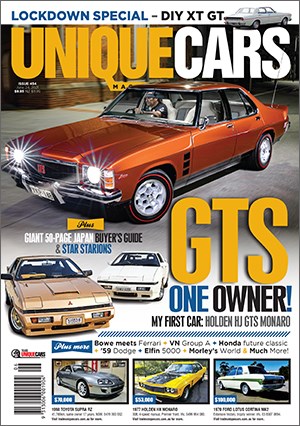 Subscribe to Unique Cars Magazine and save up to 42%
Australia's classic and muscle car bible. With stunning features, advice, market intelligence and hundreds of cars for sale.
Subscribe