1997 Robnell Cobra: Our Shed
---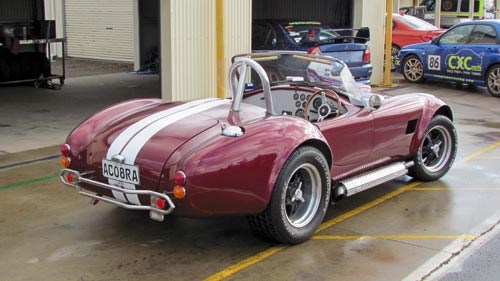 1997 Robnell Cobra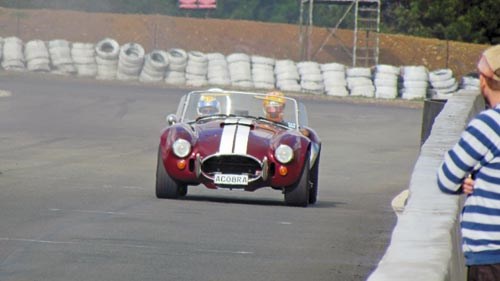 1997 Robnell Cobra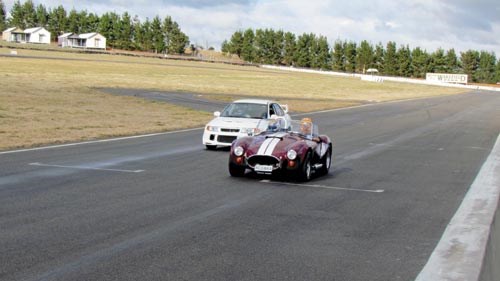 1997 Robnell Cobra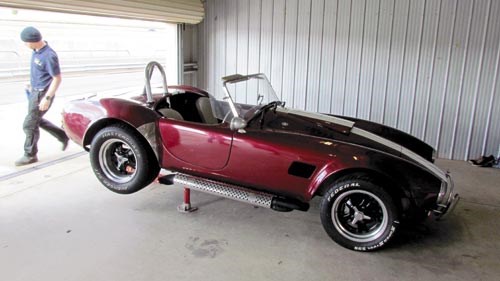 1997 Robnell Cobra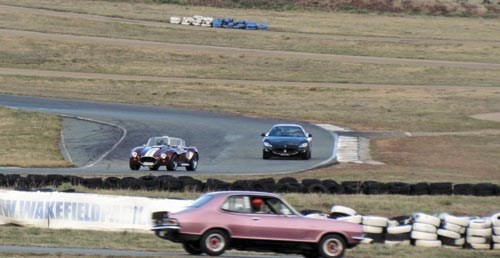 1997 Robnell Cobra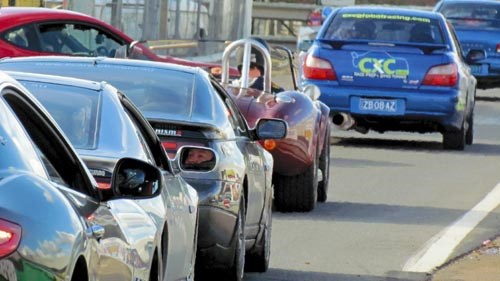 1997 Robnell Cobra

Once Andrew realised that there's more to going quick than raw horsepower, both he and his Cobra moved up to the next level
1997 Robnell Cobra
I didn't buy a Robnell Cobra to sit and gawk at in my garage. Okay, I may be lying about that. Other than gawking at the Cobra, I love driving it on the race track. But to fulfil this love, I needed two things; more horsepower and more driving skills. Right? Well, as you will see I was right on one front.
PRIORITY NUMBER 1: A FASTER COBRA
The guys from CXC Global Racing at Narrabeen in Sydney's Northern Beaches offer full race and mechanical experience with a modern workshop, full on-site dyno, race cars to hire, track days, car set up, car appraisals and driver training. They'll even build you a race car or sell you one of their soon-to-be-launched AC Cobra or Daytona kit cars.
Owners Adam and Dylan race a Mitsubishi Lancer EVO in the Australian Manufacturers Championship and a Formula Vee in the national championship. Adam looks after all things mechanical and Dylan handles the driving and driver-training side, both having significant motorsport experience to call on.
I had big plans for more horsepower and more gears. Enter the expert, Dylan. He told me not to waste time or money on the engine or the gearbox. He said the car handled like a pig (presumably the large variety found at the Royal Ag Show with 14 piglets attached) and doesn't stop, the steering isn't responsive and the suspension is way too soft. "Fix these and you'll have a faster racing car", he said.
So I put my trust in the boys.
PRIORITY NUMBER 2: MORE SKILLS
Weeks later I arrived at Wakefield Park Raceway ready to test my track-ready Cobra, and get some badly needed driver training. The car was sporting new custom-made Penske shocks and springs, new brake rotors and pads, reconditioned steering rack, new side exhausts, a short shifter and slotted gear-gate for my clumsy changes. As well there were tow points, a fire extinguisher and racing harnesses for the slippery seats. The engine got a bigger fuel pump, a new coil and a dyno tune.
CXC had some other customers along for the track day, each with different goals. Gavin hired the CXC Global racing EVO. His aim was to beat his Wakefield Park lap-time. Joe and his mate Andy brought their RX7 series 6, a drift car in the making. David wanted the feeling of driving an open-wheel race car, in the cockpit of a Formula Vee. And Jarrod hired the CXC WRX for the day, as a precursor for borrowing his Dad's Audi R8.
Also on hand for the day, were two CXC mechanics, two racing drivers, three race-cars and a spread of food and drinks to keep the energy levels up for the day ahead.
Before I could taste the new-found performance of the Cobra, the boys from CXC took the car for some hot laps, then adjusted the brakes and suspension. Then the moment of truth arrived. The results were spectacular. The steering was pin-sharp, the suspension firm and sure-footed. My gear-changing was smooth, and confident. The torqueier engine and growling exhaust offered an auditory orgasm. This was a vastly superior car to the one that I'd previously known.
During the day, the boys showed me the potential of the car by holding off some modified WRXs and EVOs and comfortably lapping at around 1:12. I improved throughout the day to a best time 1:23.
There was much back slapping during the day as the CXC group shared each other's highs and lows. Gavin got the EVO down to 1.12, Joe and Andy got in some great laps in their RX7 before terminal engine trouble cut their day short. David lived his dream, driving an open-wheeler racer and Jarrod had shown his Dad enough talent and skill in the CXC WRX to get his hands on the keys to the Audi R8.
More than anything, the day proved how little I knew about the mechanics of a race car – and how much skill is involved in driving fast. The guys at CXC put a big dent in my knowledge gaps, while offering a fun, safe and relatively inexpensive opportunity.
With new-found confidence, and a sure footed-car, I'm eagerly awaiting my next track day or club event. Just don't tell anyone the car has the same amount of horsepower, okay.

*****
More reviews:
> Video: Andrew's Robnell Cobra


Search used:
Unique Cars magazine Value Guides
Sell your car for free right here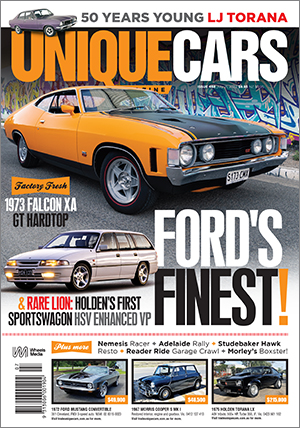 SUBSCRIBE TO UNIQUE CARS MAGAZINE
Get your monthly fix of news, reviews and stories on the greatest cars and minds in the automotive world.
Subscribe